We interviewed a talented artist who works at "Semper Tattoo" in Edinburgh. A portraitist with a soft spot for one of the great icons of the 20th century: Prince.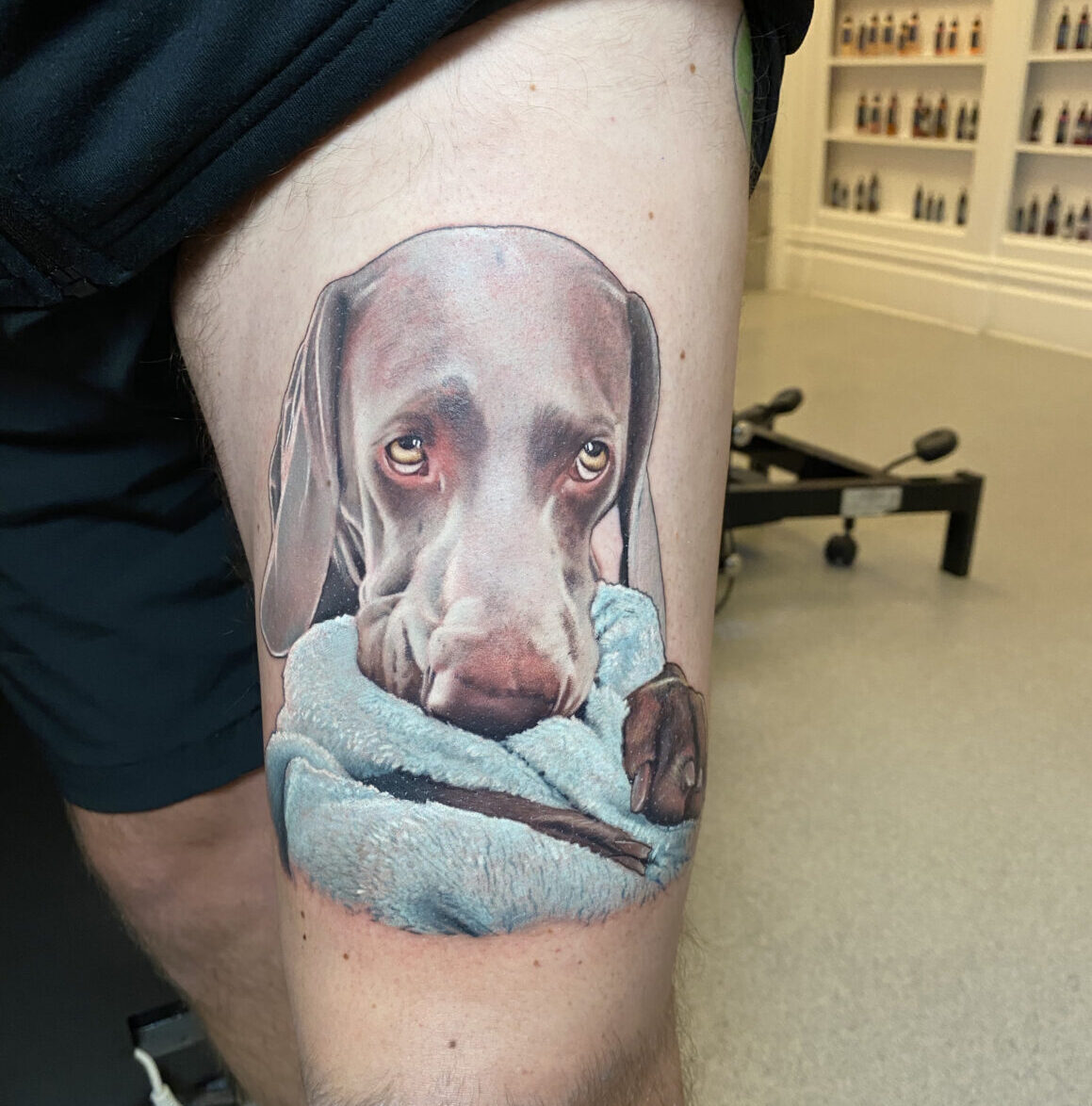 Hi David, I'm not going to ask you when you discovered that you wanted to be a tattoo artist, but when you realized your incredible talent as a portrait artist…
I've done portraits since I was little, for as long as I can remember I've drawn faces – people and animals in particular. It's always something I've loved to do and I guess the more you practice something the better at it you become. It's just nice to be able to make a living doing something I love to do, and that people like my work enough to trust me to do it for them. It really doesn't feel like a job in the usual sense of the word because I have too much fun.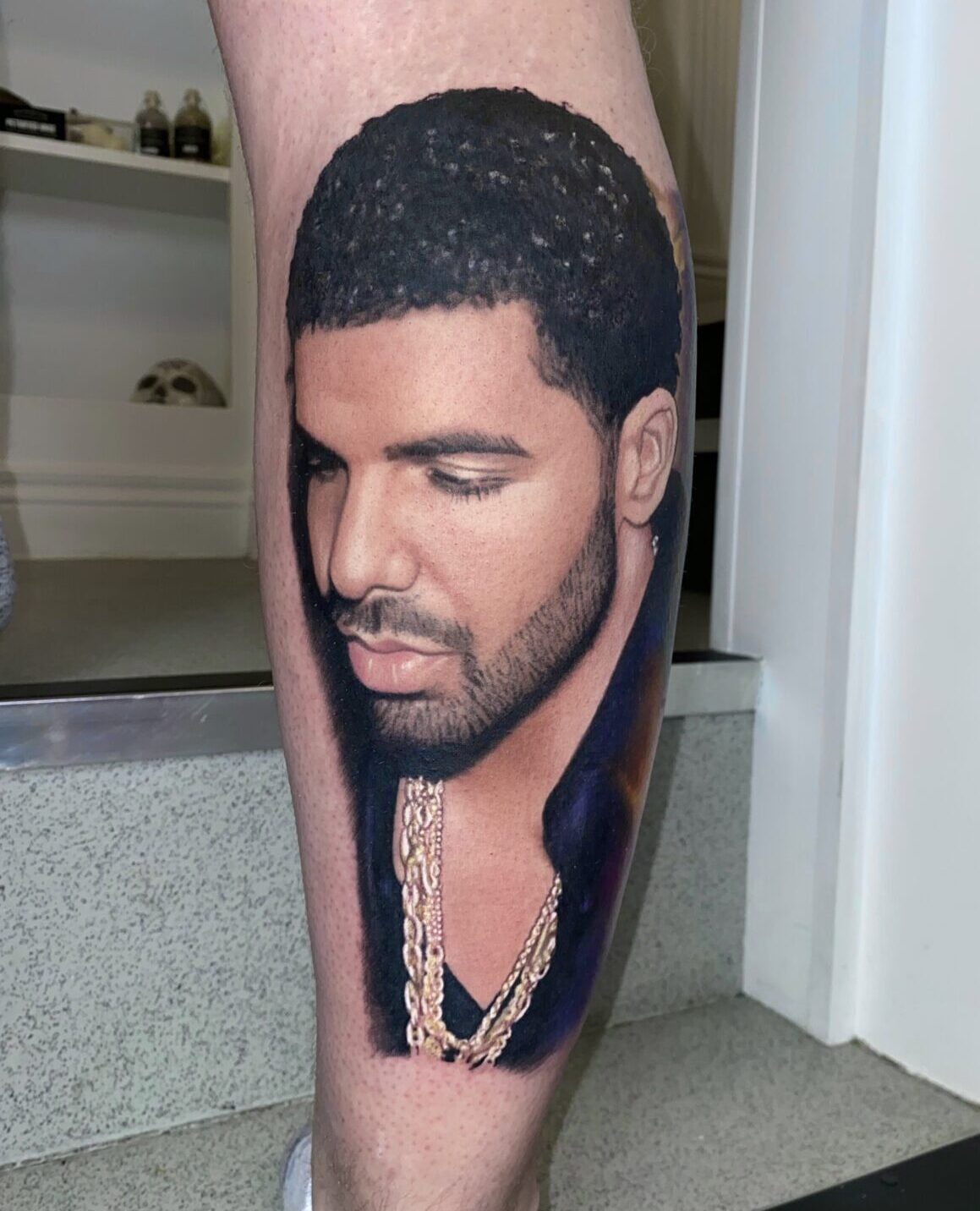 Your portraits are not limited to the face, but to the whole body of the featured subject. You're basically portraying the entire photo from head to toe. Does this make you very special in the universe of tattoo artists focused in Realism?
I occasionally do the whole body, I don't get asked for them very often. It's great to do them, but time is usually the constraint. More often than not I do a head and chest because the face needs to be larger to do the so called "portrait justice".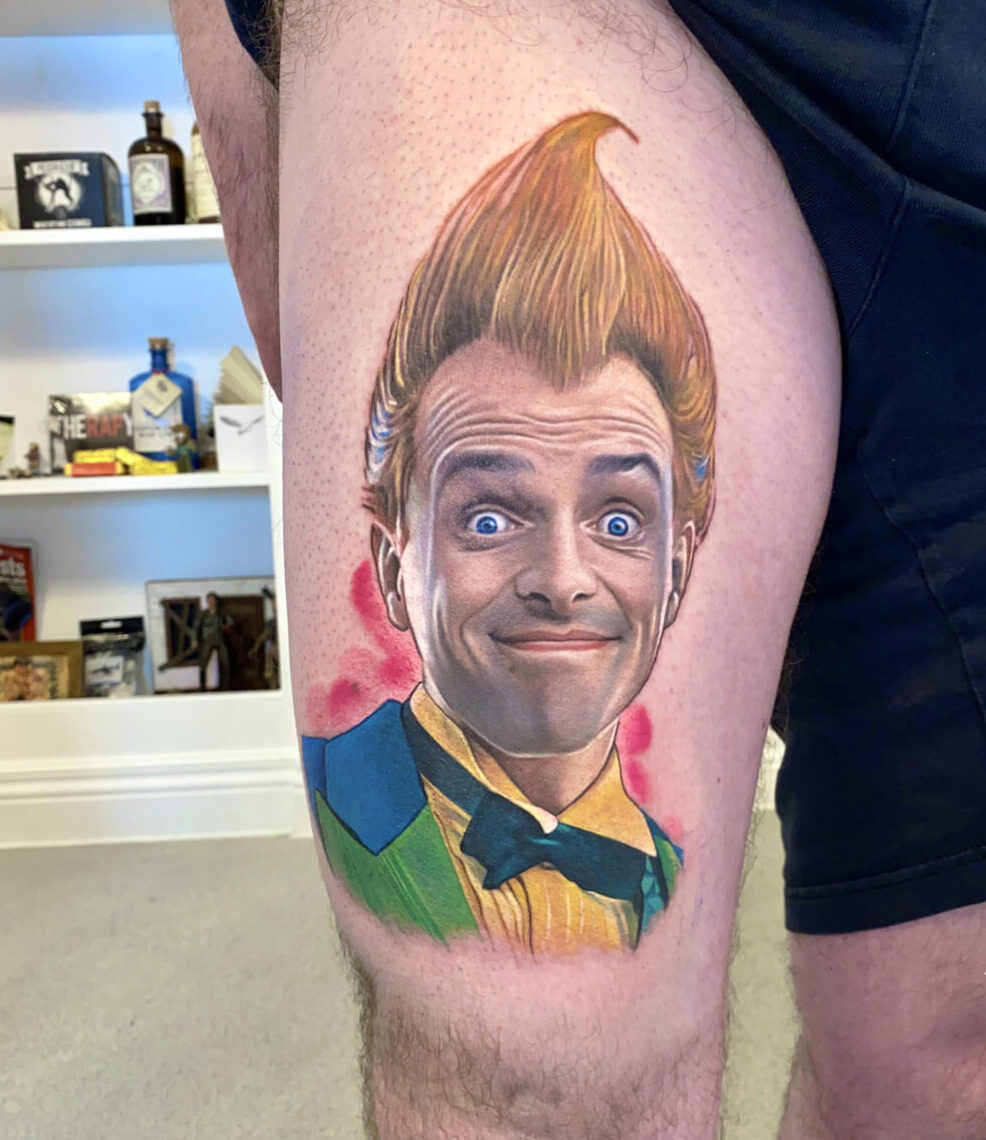 Among your works often recurs the figure of Prince (real name: Roger Nelson) that you have portrayed during various periods of his career. Why? Is he your favorite artist or do clients ask you because a beautiful tattoo done by David Corden attracts others etc?
He is somebody that I think is amazing so I'm always happy to do Prince portraits. What brings people to me primarily is that they saw the first one I posted so I got asked for a second. When the second one went well, the third person saw the second and so on and on… (smiles) At a certain point I became known for doing them!
The wonderful thing about Prince from a portrait point of view is that he changed his look so frequently.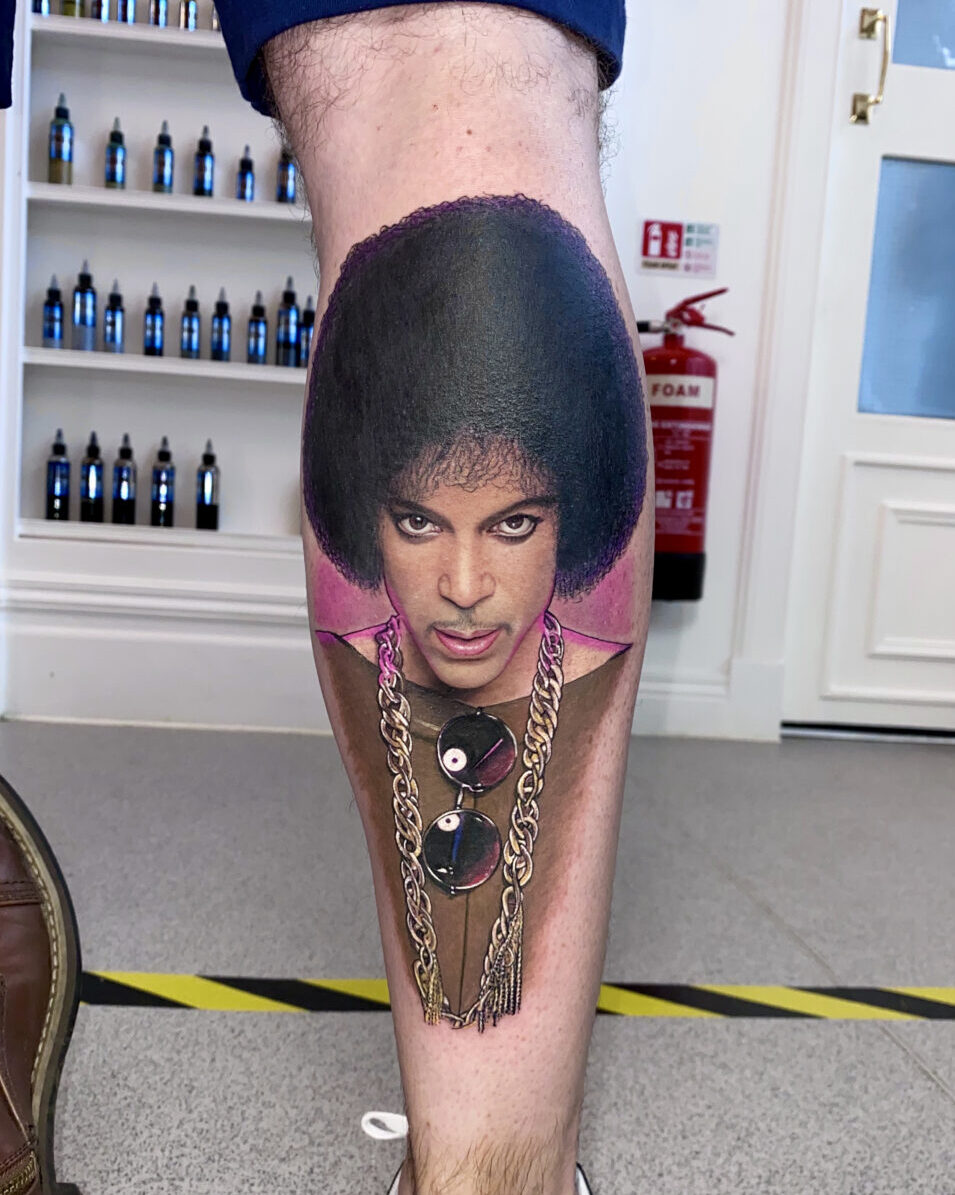 Proud to have contributed to the Crazy Eminem Lady (aka Nikki) ink collection with even a double tattoo of Eminem and his colleague Skylar Grey (or Eminem and his close friend Proof) both engaged on stage?
Nikki (IG: @crazyeminemlady) is a dear friend now, and I'm honoured to have contributed to her collection. She's such a lovely person and always brings me such varied pictures that they're always fun to do. She also sits amazingly well.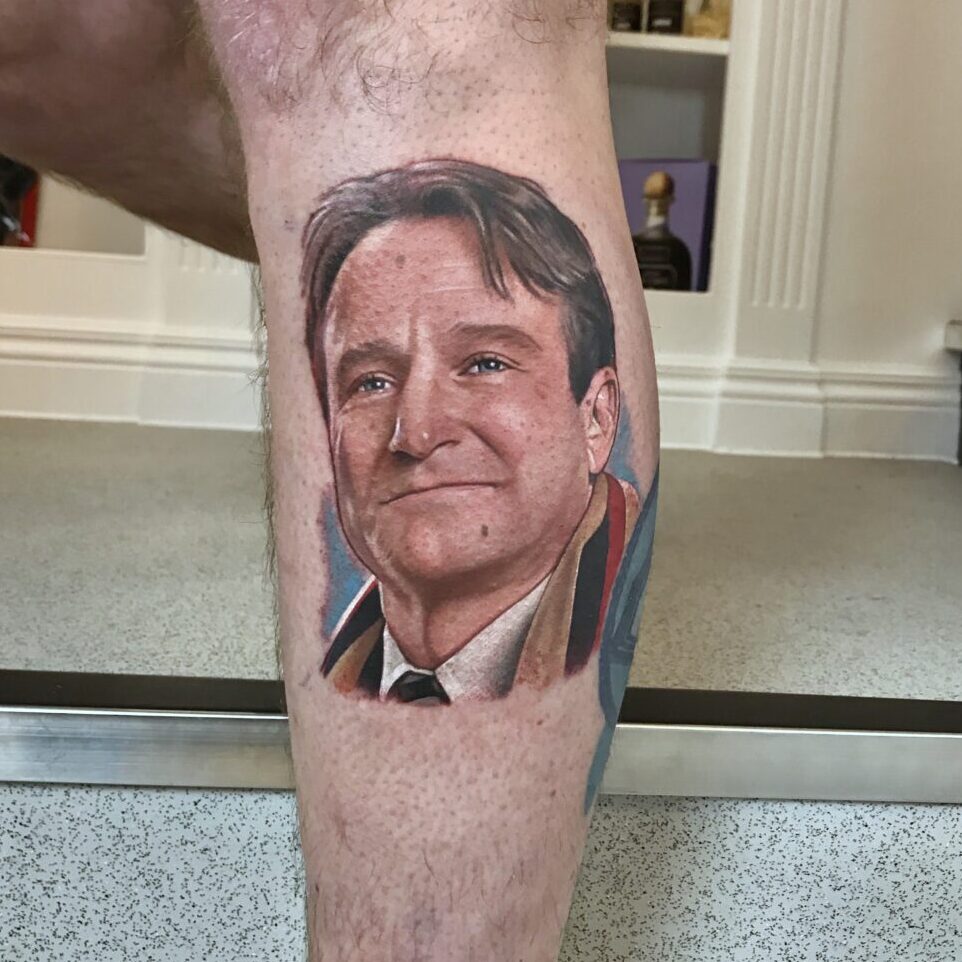 Trivial question, but I'll try to ask it anyway: is there a portrait you particularly care about that no client has asked you for so far? A tribute to such a character, male or female, that you would very much like to tattoo?
There are a few: Kurt Douglass, John Wayne, Burt Lancaster, Billy Connelly and pretty much all of the classic screen sirens.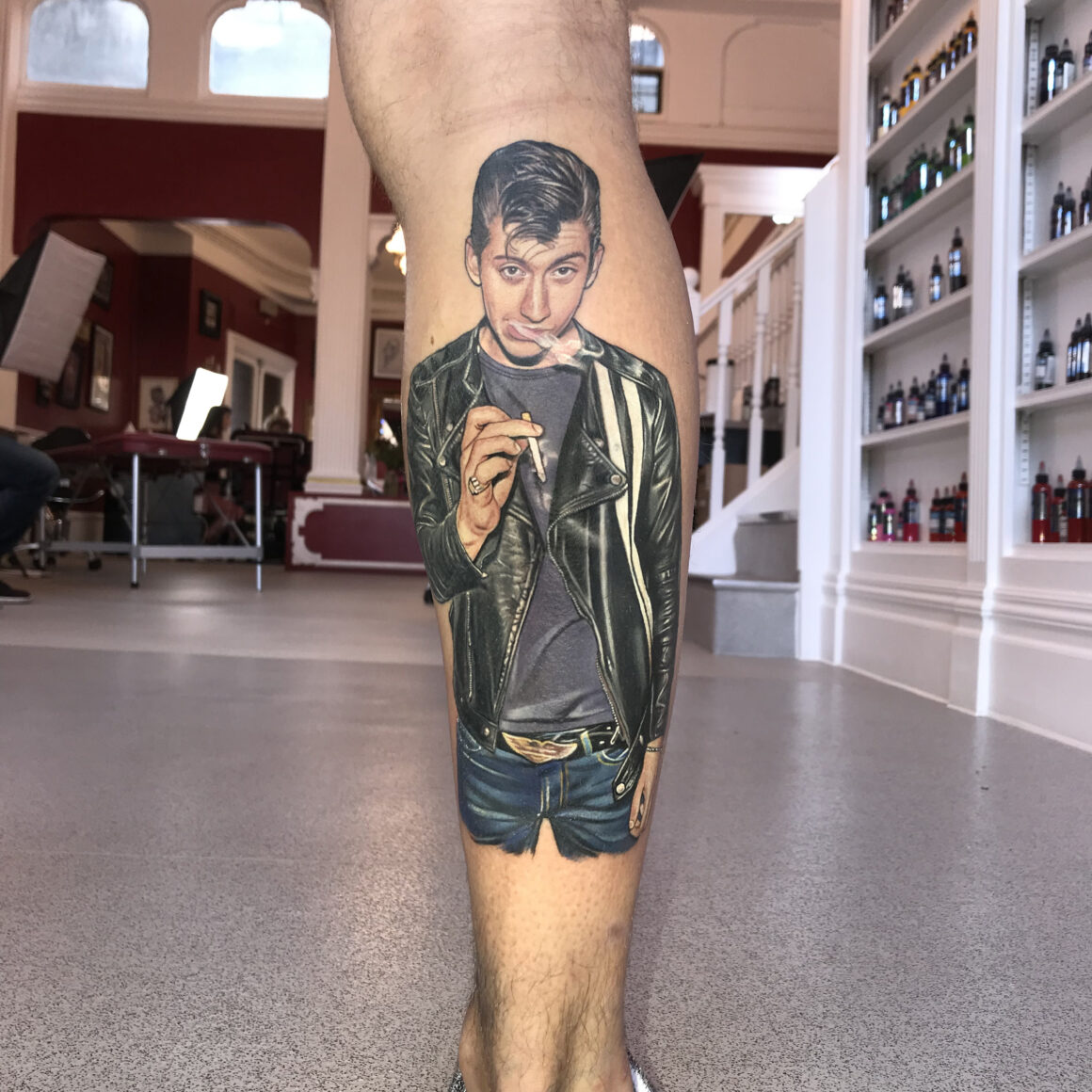 Tell me the truth: is Edinburgh a particular place to tattoo? Can we call it a noble capital of European tattooing? And from this point of view, is "Semper Tattoo" in 7 Grassmarket an even more special and magical place?
I think London is probably better known for being big on tattooing, but we are always busy and have international clients all the time under normal circumstances. We're very proud of all of the talented artists we have working here. There is certainly a lot of talent in Edinburgh for such a small city.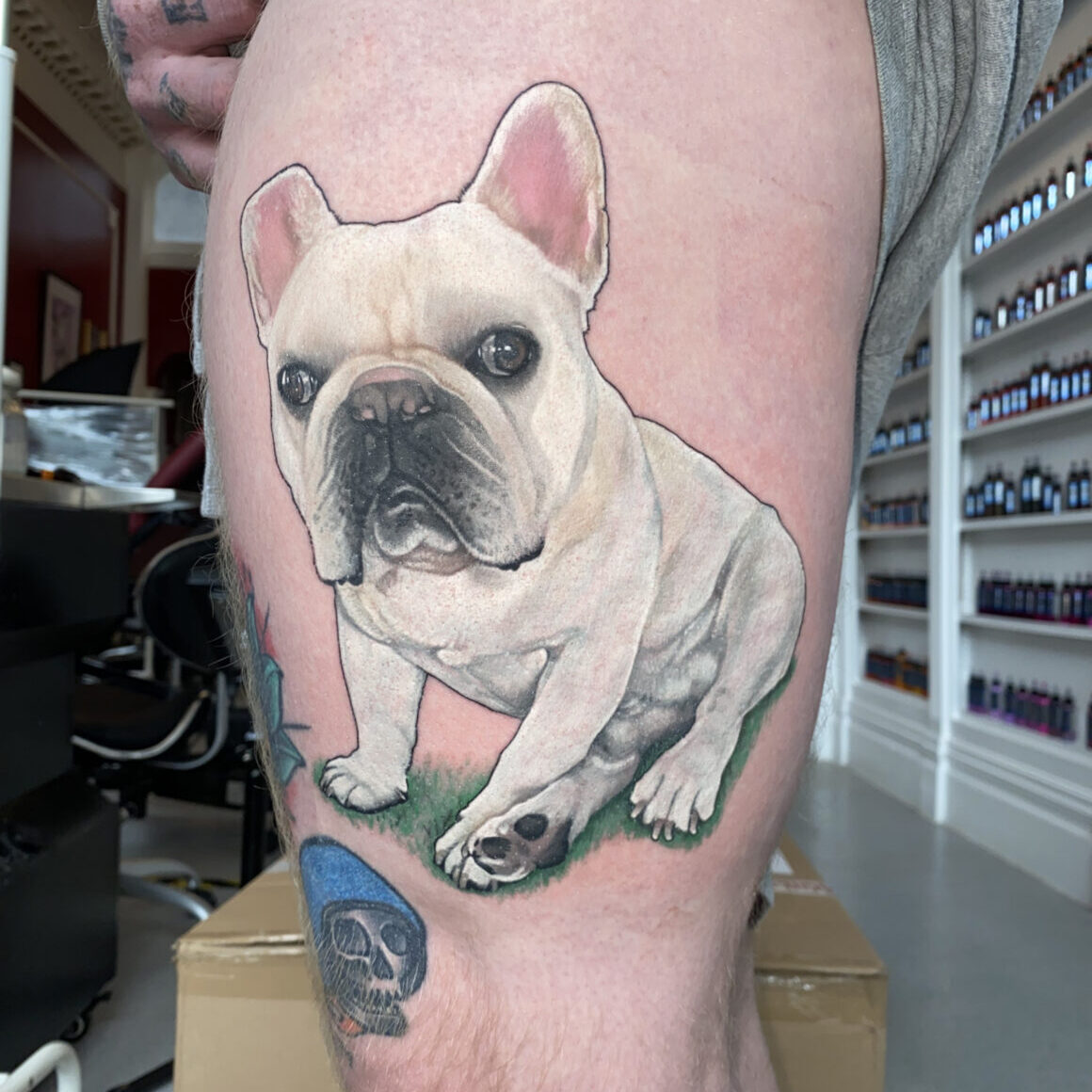 Last question: do you have any guests or conventions outside of Scotland scheduled for next fall/winter?
At the moment, we still have a backlog of clients that we've had to re-book due to the lockdowns. For the time being I believe the sensible thing to do is put my time and effort into the studio because things are changing so frequently. I'd hate to commit to travel that can't happen for some reason and end up letting people down.