Macabre, with demonic depictions, hostile nature, hangings and gruesome death scenes. The style is that of old illustrations found in dusty books among yellowed pages.
The subjects are those of nightmares, visions and demonic interpretations. But also monstrous faces devoured and slaughtered, which terrify the outside world by emerging from the skin of a backpiece.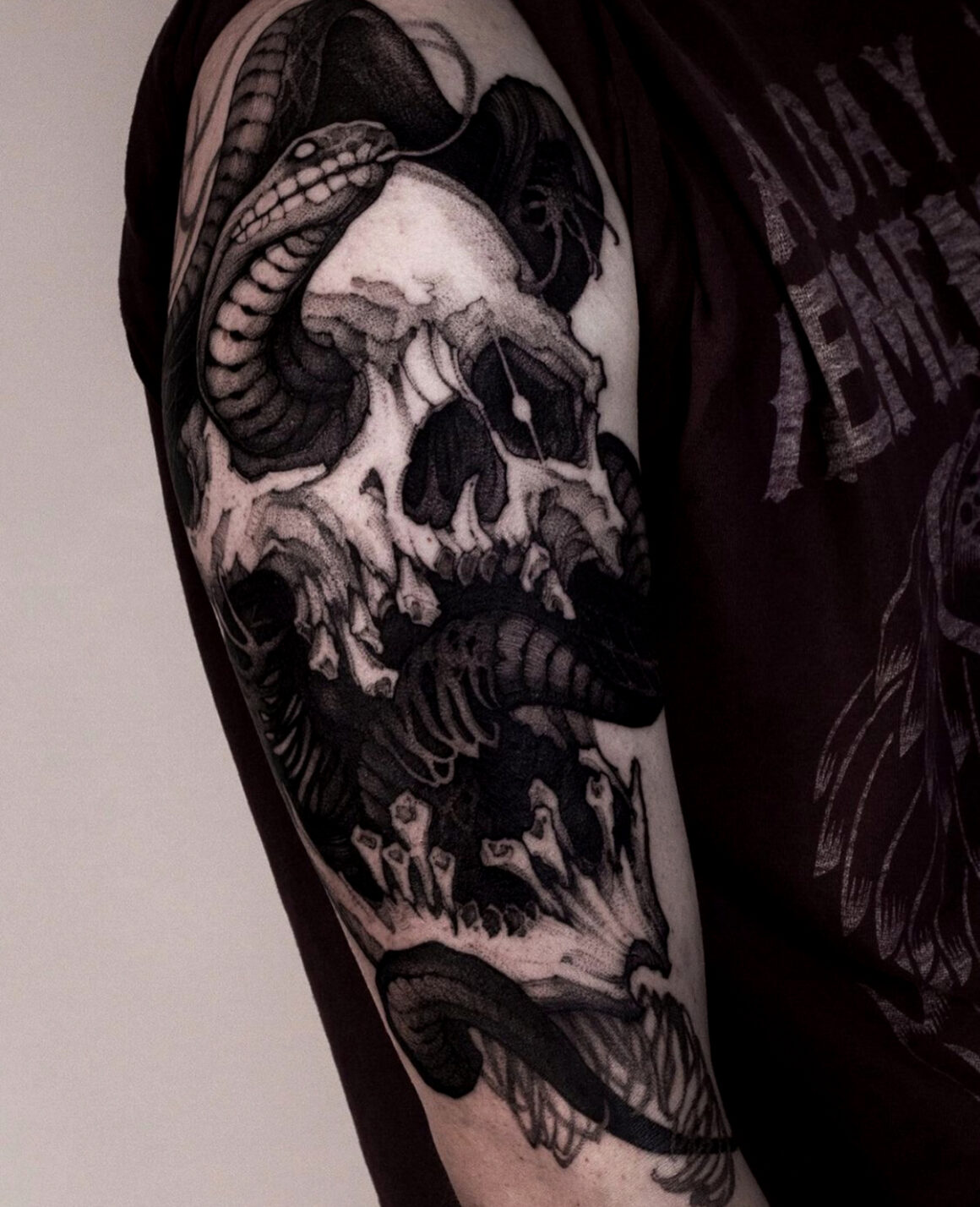 Biomechanical with disturbing volumes and movements, hollow eyes with no souls, skulls held in the coils of snakes, these are just some of the recurring themes in the purest macabre style, the black one in which full and empty spaces on skin make up tattoos that seem to take over the bodies they are on.
DO YOU LIKE MACABRE TATTOO STYLE?
Find more inspirations on our digital library…