The image of a tiger is often used for Japanese tattoos. This is in stark contrast to the West, where the lion tends to be the big cat of choice used in symbolism, whether by royalty or as a national icon.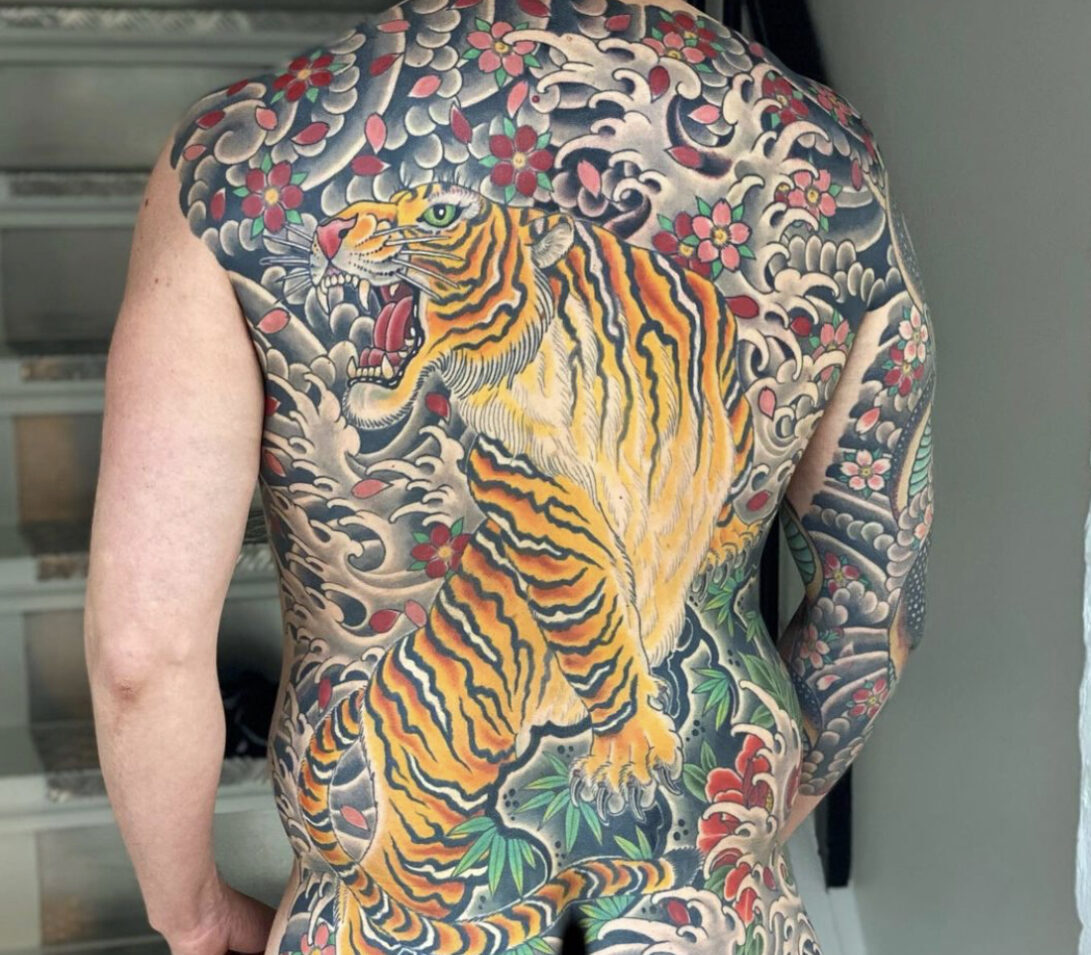 Within Asia the tiger tends to signify strength, fearlessness, and a willingness to protect the weak: the importance of the tiger as a symbol stretches into the past, including being famously adopted by one of the most renowned warlords of Japanese history, Takeda Shingen, who made this a key symbol on his equipment.
Read the history of this legendary icon in the next issue of Tattoo Life magazine, meanwhile enjoy our gallery here!