The classic subjects of the Japanese style, from the samurai to the animal world, including snakes, dragons, frogs, rabbits and carp, are the protagonists of this gallery dedicated to Japan and its traditions as well as the most innovative interpretations and graphic visions.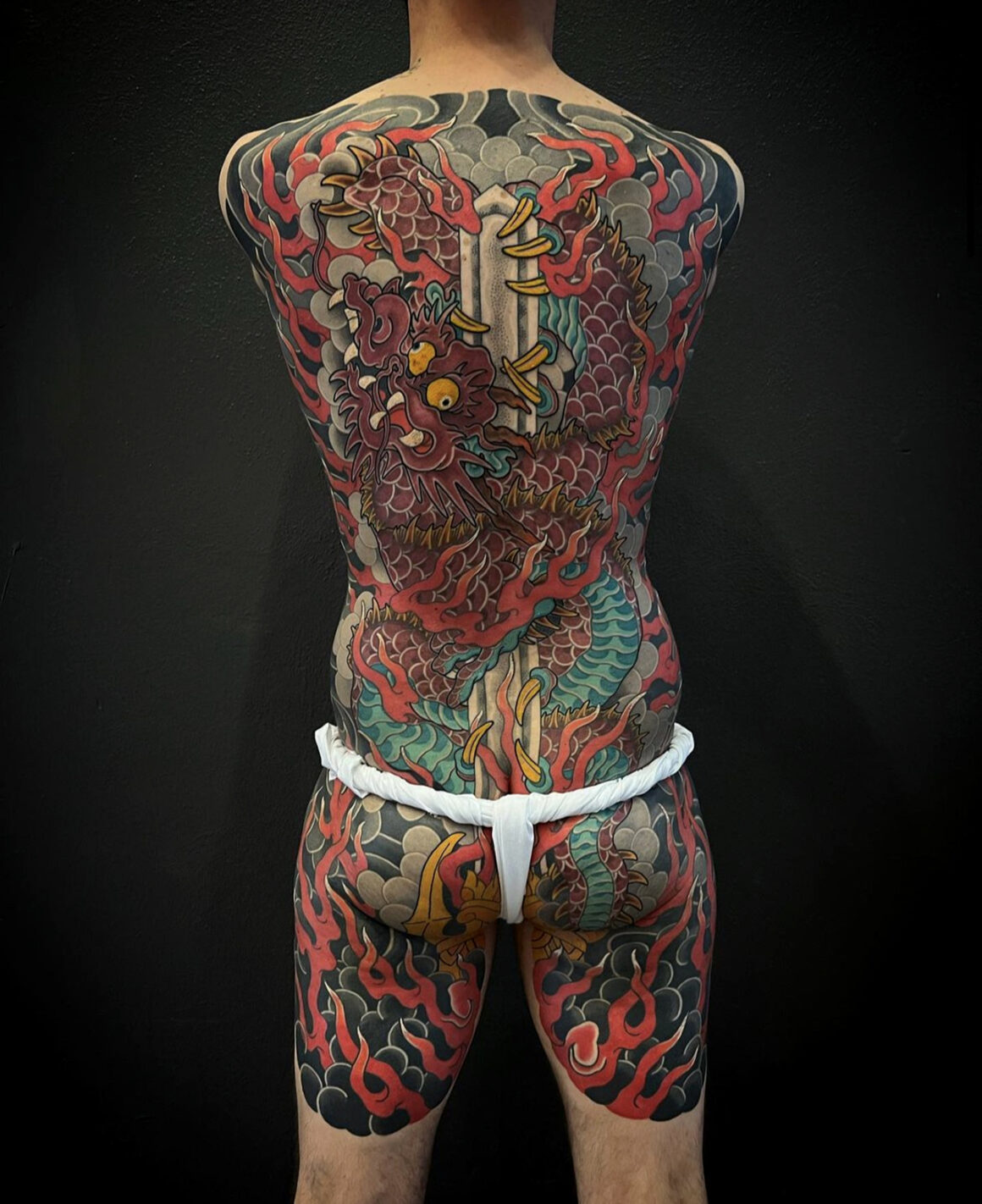 In the compositions, which play with shapes and the 3D of the body, these themes are combined with backgrounds such as air and water, sometimes interpreted in a rigorous manner close to tradition, other times with a graphic twist to give greater visual impact to the entire piece.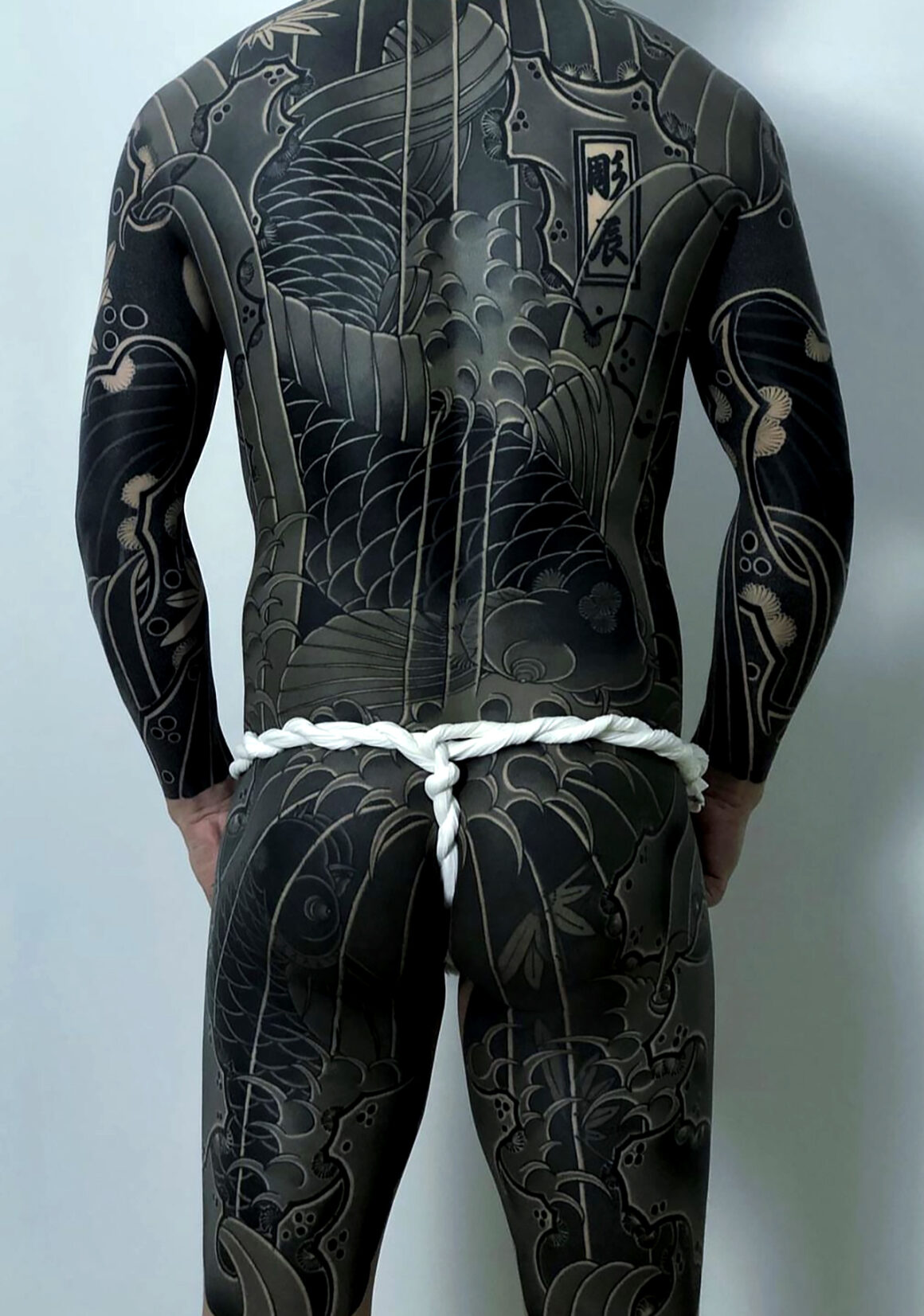 Back pieces, body suits, the large format in general, are best suited to this style where the tattoo becomes similar to a visual representation of a tale made up of traditions, myths and timeless folk stories.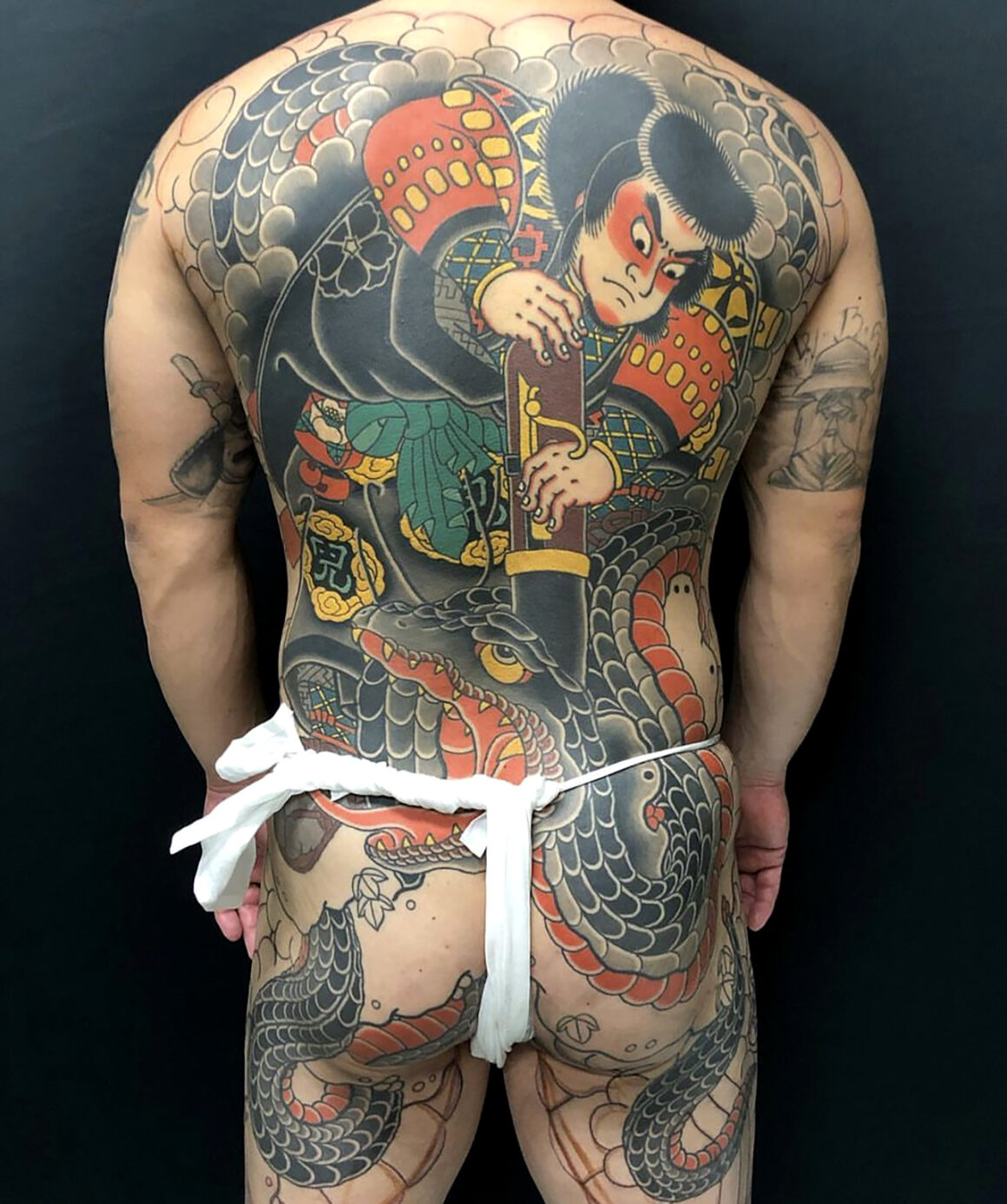 In this gallery, we show the Japanese style with its traditional colours and compositions as well as its revisions and interpretations by great tattoo artists on the international scene, with stronger colours or with black only, with thick black lines surrounding empty spaces or with animals approaching New School.
THE VISIONARY SOUL OF EDO HORIHIRO
A visionary take on Ukiyo-e filtered through the contemporary mind of Japanese artist Edo Horihiro. Over 300 pages present two decades of his work, with illustrations, paintings and tattoos where samurais, geishas, snakes, ghosts, skeletons, demons, fantastic beasts and elements of nature become reinterpretations and visual worlds with new and different details.