Hands speak, they are a person's business card, express the soul in their movements, appearance and the way they gesticulate.
They are one of the most delicate parts of the body to tattoo, very popular now, in the past exclusively for those who were already inked all over the rest of their body.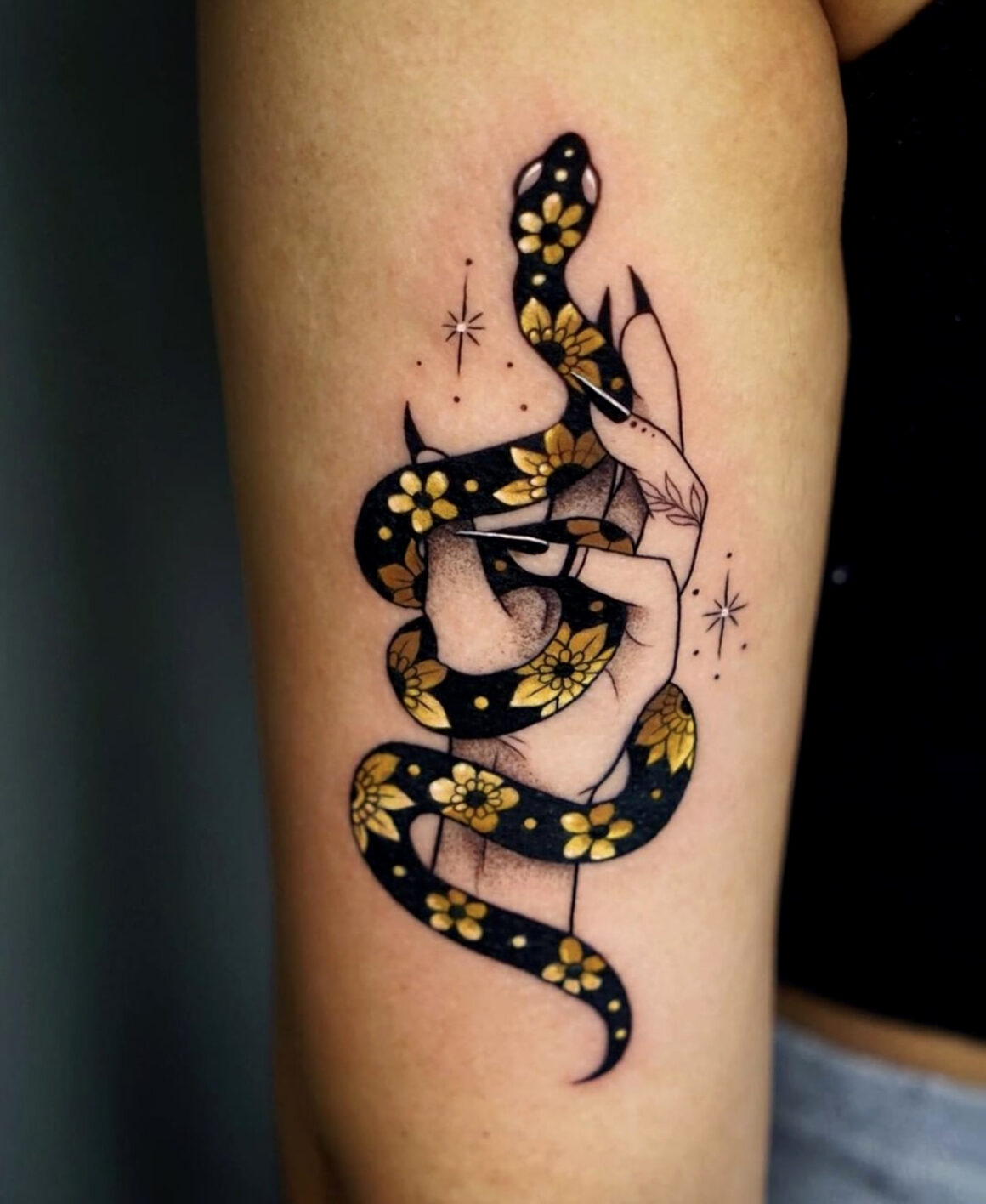 From the knuckles to the palms, the back of the hand, a canvas where a tattooist can let their imagination run wild, playing with their anatomical shape.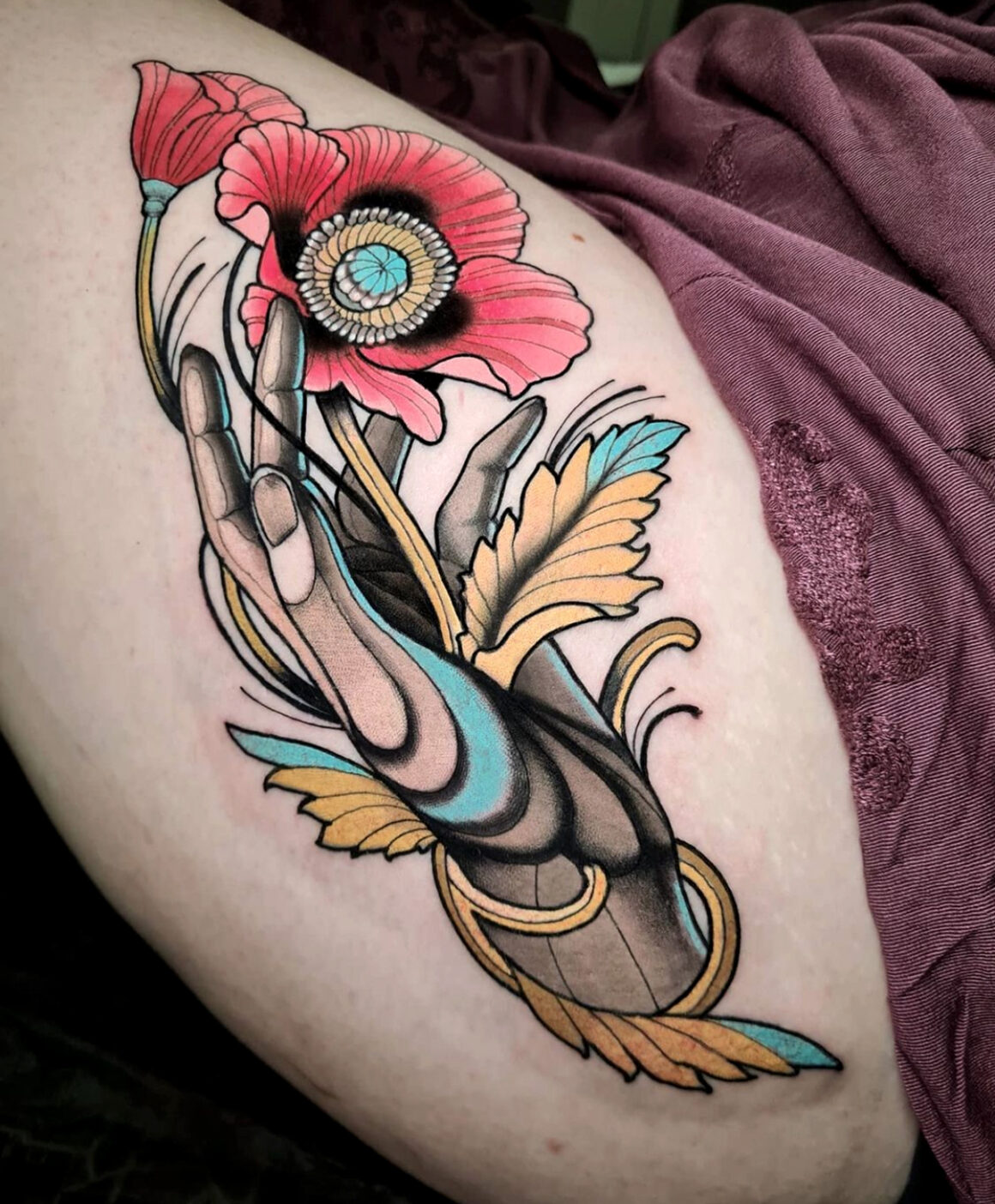 But apart from this, hands are also themselves a subject which crops up in tattoo time after time. We find them in Ornamental tattoo in the Indian style, shown in mudras and "sacred" finger positions. Elongated, elegan,t in Neo Traditional with their bold outlines and shaded colouring.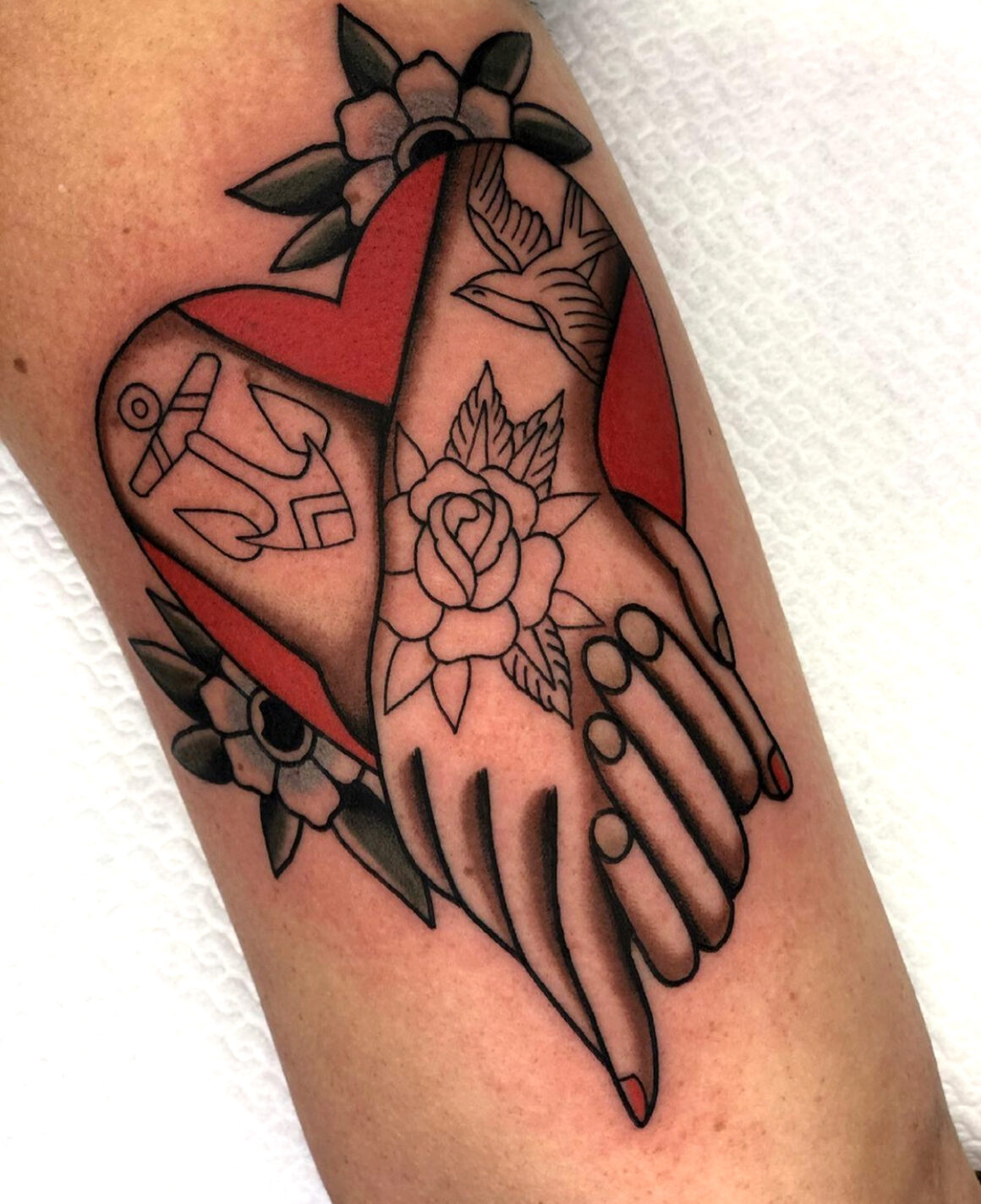 They stand still as real images in Black and Grey, laden with emotion, significant moments, a mirror of the personality which comes across in the tattooed portrait. And they are clasped in prayer, aged and worn, in Chicano fine line.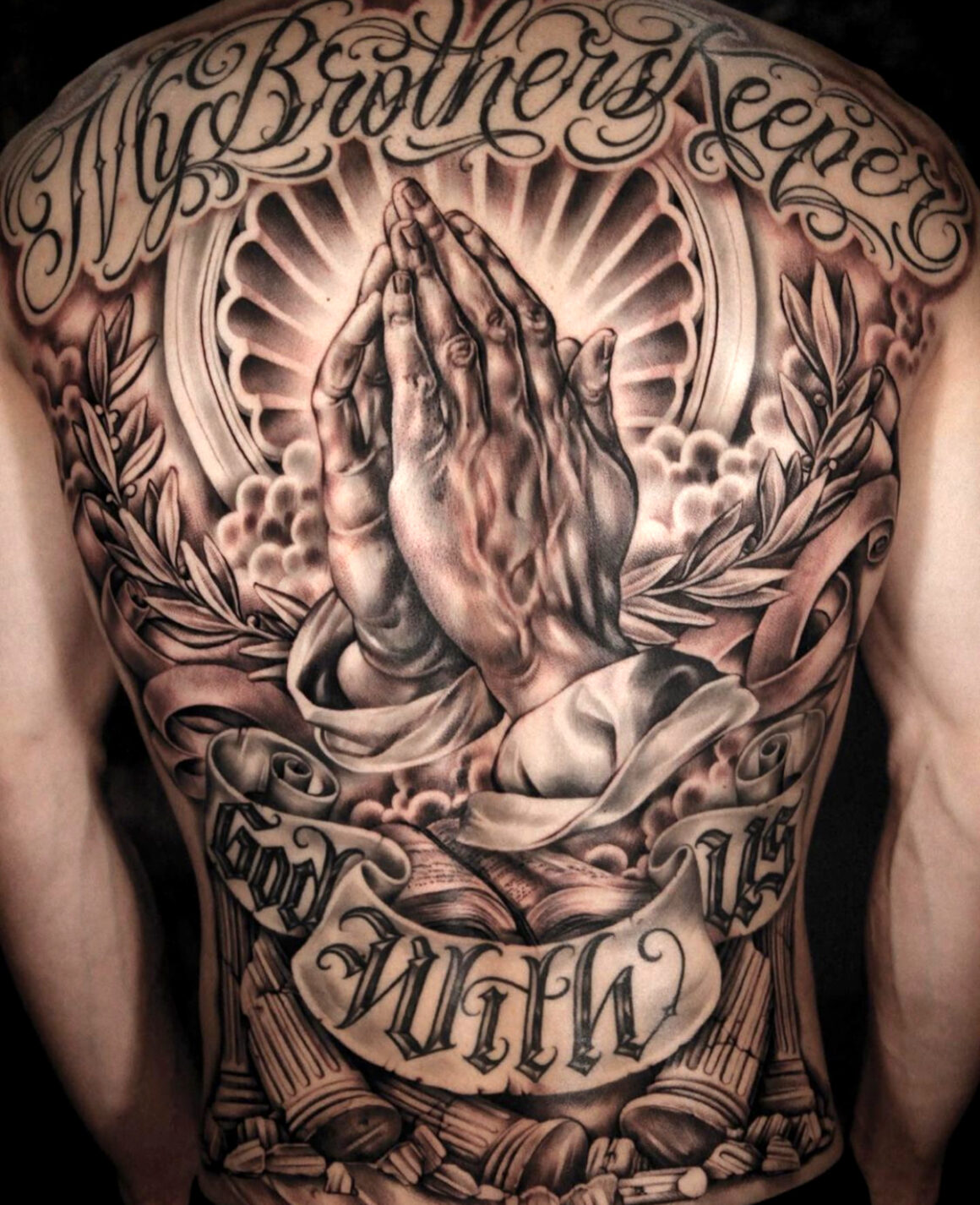 The starting point is the anatomical shape. That is where to start to give the right appearance and proportions, the movement and fluidity this image requires.
Guen Douglas, the German tattooist specialised in Neo Traditional, owner of the Taiko Gallery in Berlin, has dedicated a collection of over fifty plates and more than 200 drawings in which she offers us studies of hands, shown in every conceivable position.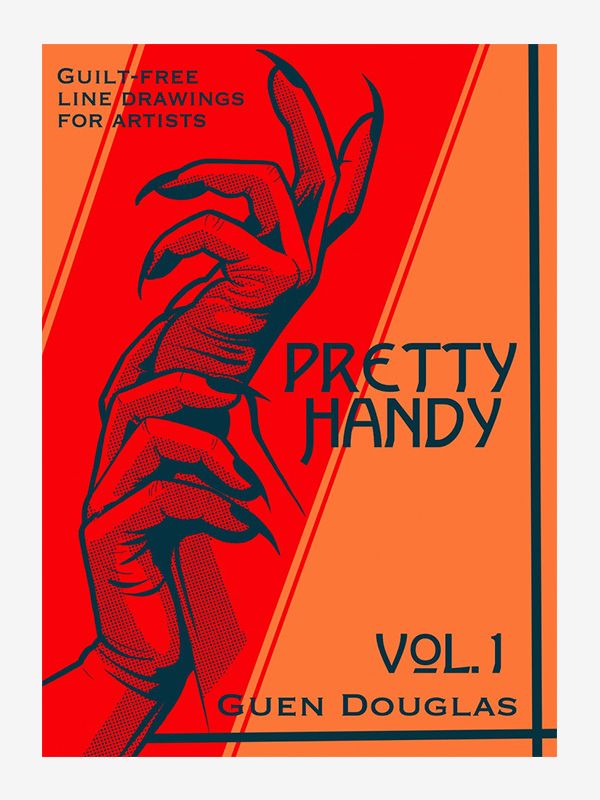 A gorgeous exercise in style which will be invaluable to anyone who would like to explore this imagery.
DIGITAL LIBRARY
View the eBook "Pretty Handy Vol 1 by Guen Duglas" on our digital library