Allow yourself to get carried away by the power of this gallery dedicated to front pieces, such a large space on the body and for this reason an important part of the collection of any tattoo lover.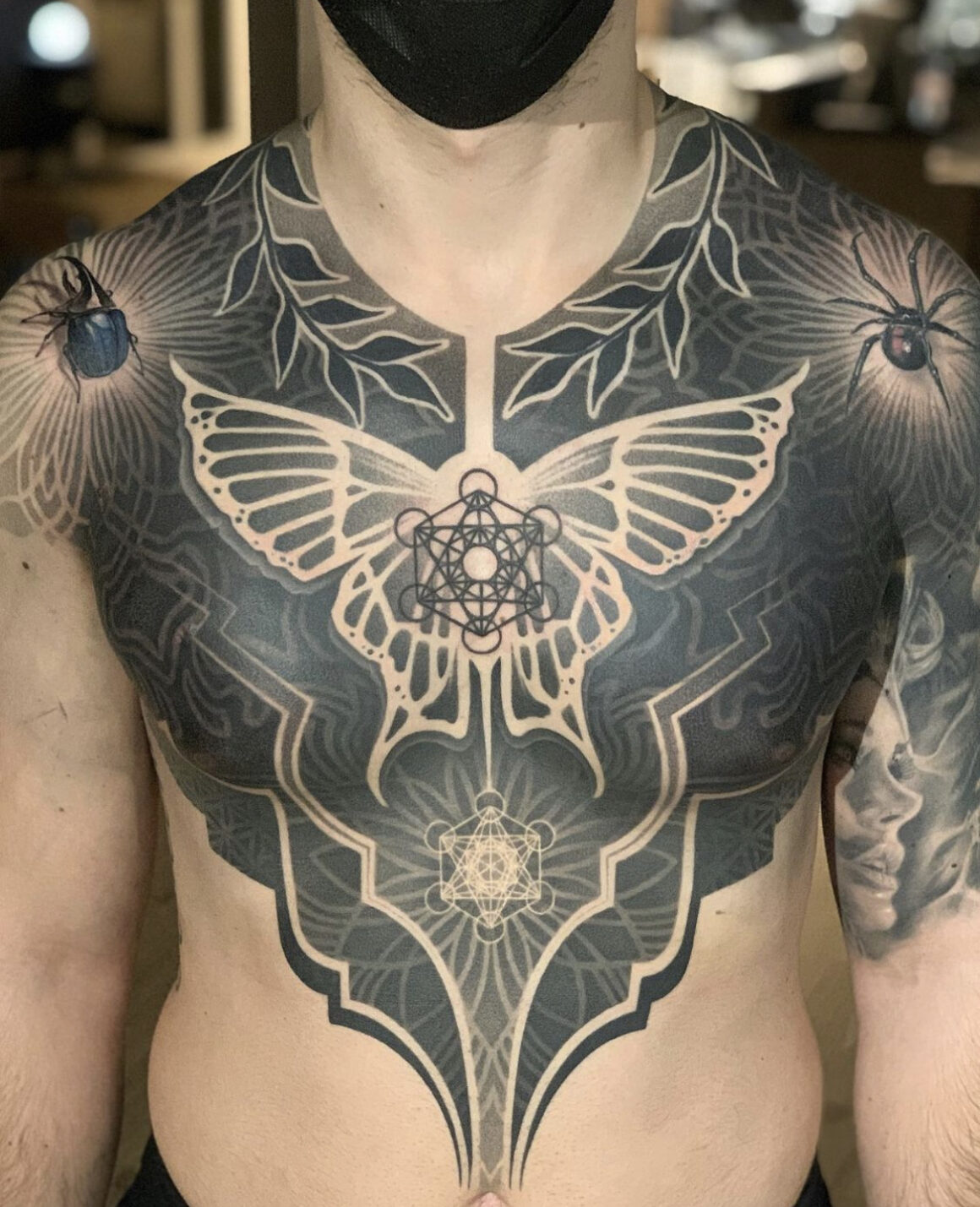 Different subjects and styles overlap in this kaleidoscope of images to show how the play of lines criss-cross over the heart in Ornamental Geometric or Realism becomes the perfect canvas for a portrait to which we can add decorations and a background stretching from the shoulder blade to the lower abdomen.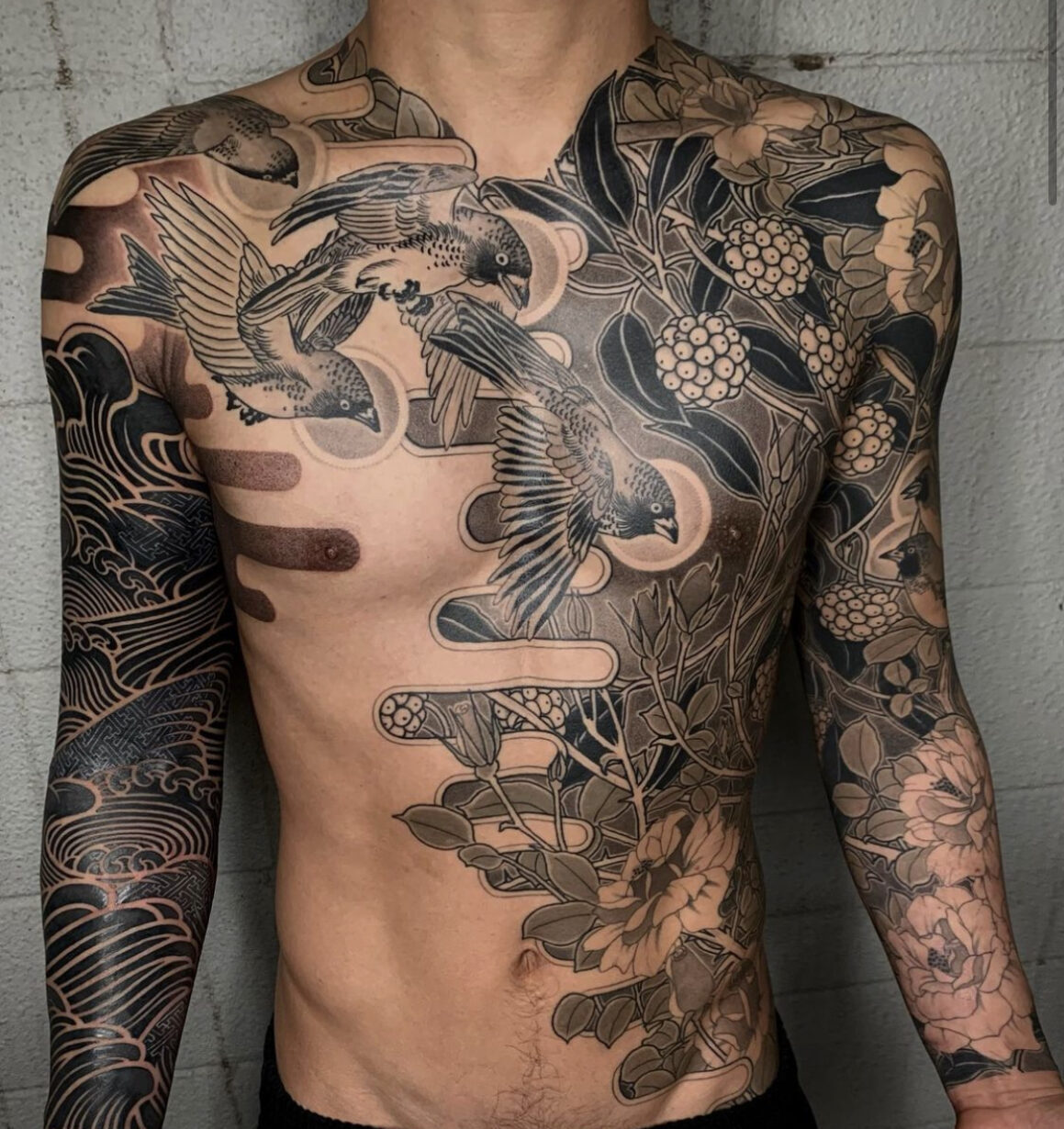 Utterly stunning, whether it's the face of a tiger in a realistic style, a stylized face, a sailing ship or a dragon that moves with the muscles and lines of this part of the body.