Among the various "tattooed characters" that marked the tattoo scene of Bowery Street in New York, we cannot fail to mention Dick Hyland "The Human Autograph".
Born in 1897 in Petoskey (Michigan) under the name of Bernard Wrottemberg, he soon distinguished himself for his out-of-line behavior probably due to a severe mental incapacity increased by the habit of alcoholism.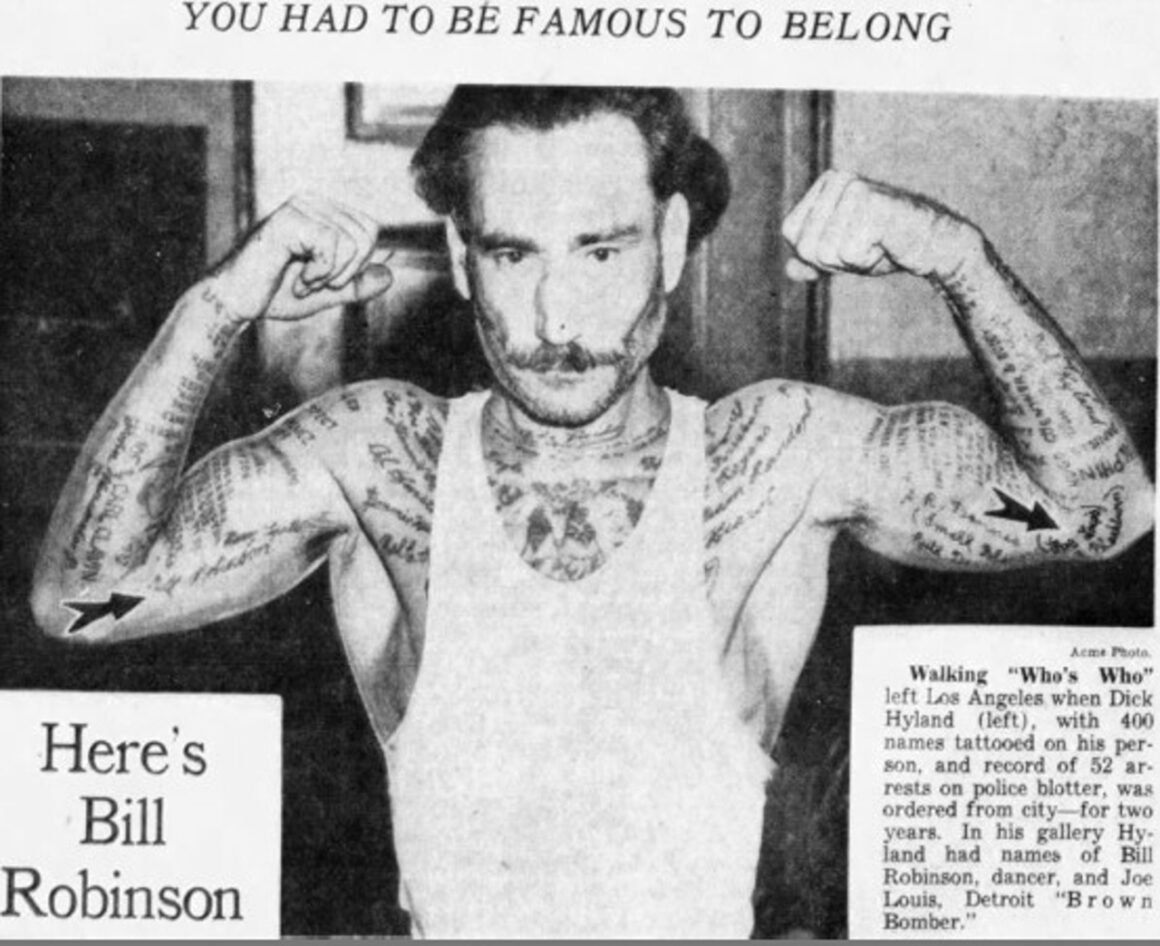 He was inspired by his admiration towards the stars of professional boxing of the early 1900s in the creation of Dick Hyland's character: "The Human Autograph".
Since young, he began to decorate his body unusually, collecting tattooed autographs of famous people, especially professional boxers.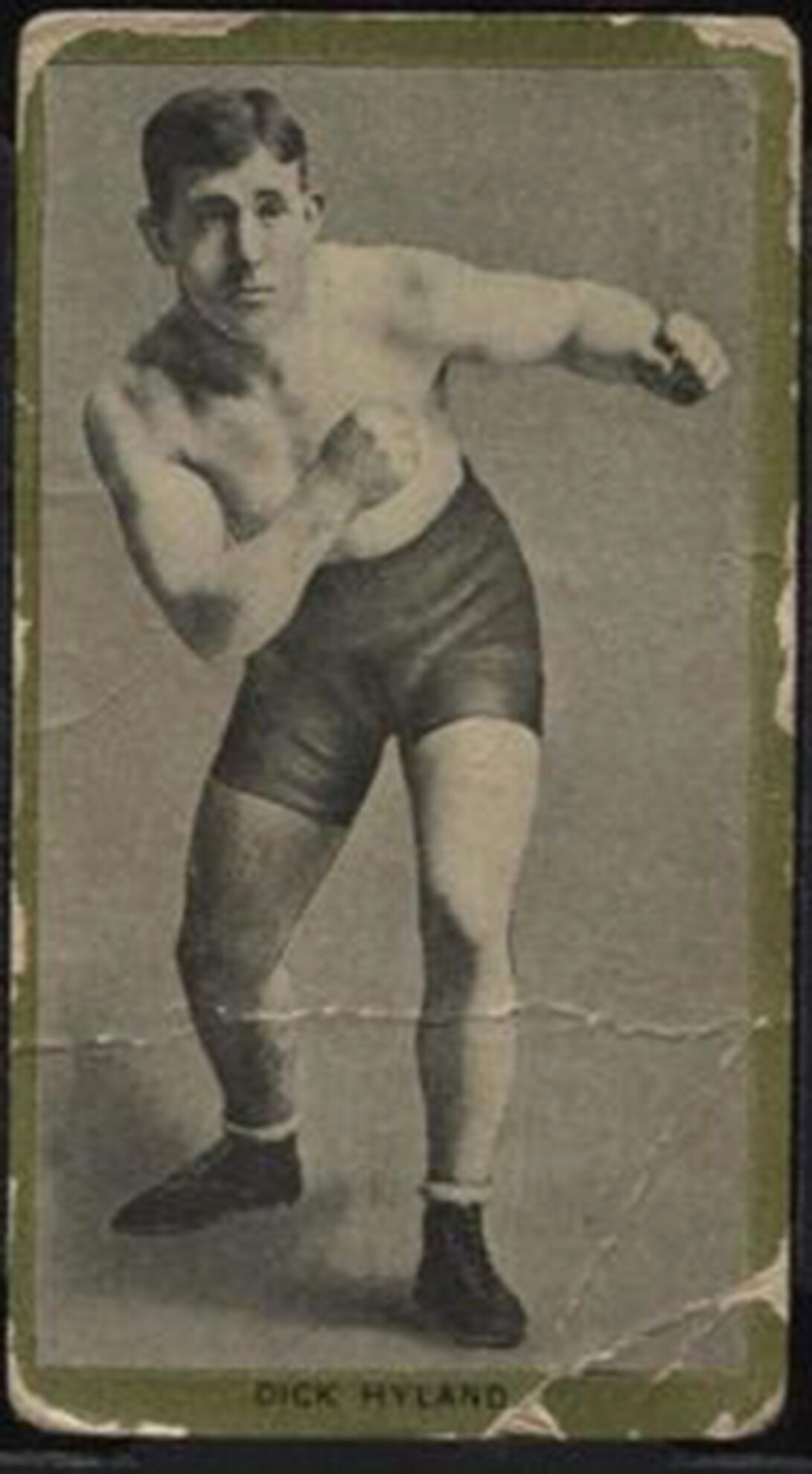 It was right from the world of professional pugilists that Bernard assumed the identity of the famous boxer "Dick Hyland" to be able to perform as a tattooed attraction at Robert Ripley's Times Square Odditorium in 1600 Broadway, with the ultimate goal of promoting his "600 autographs" tattooed on the skin along with other traditional tattoo designs.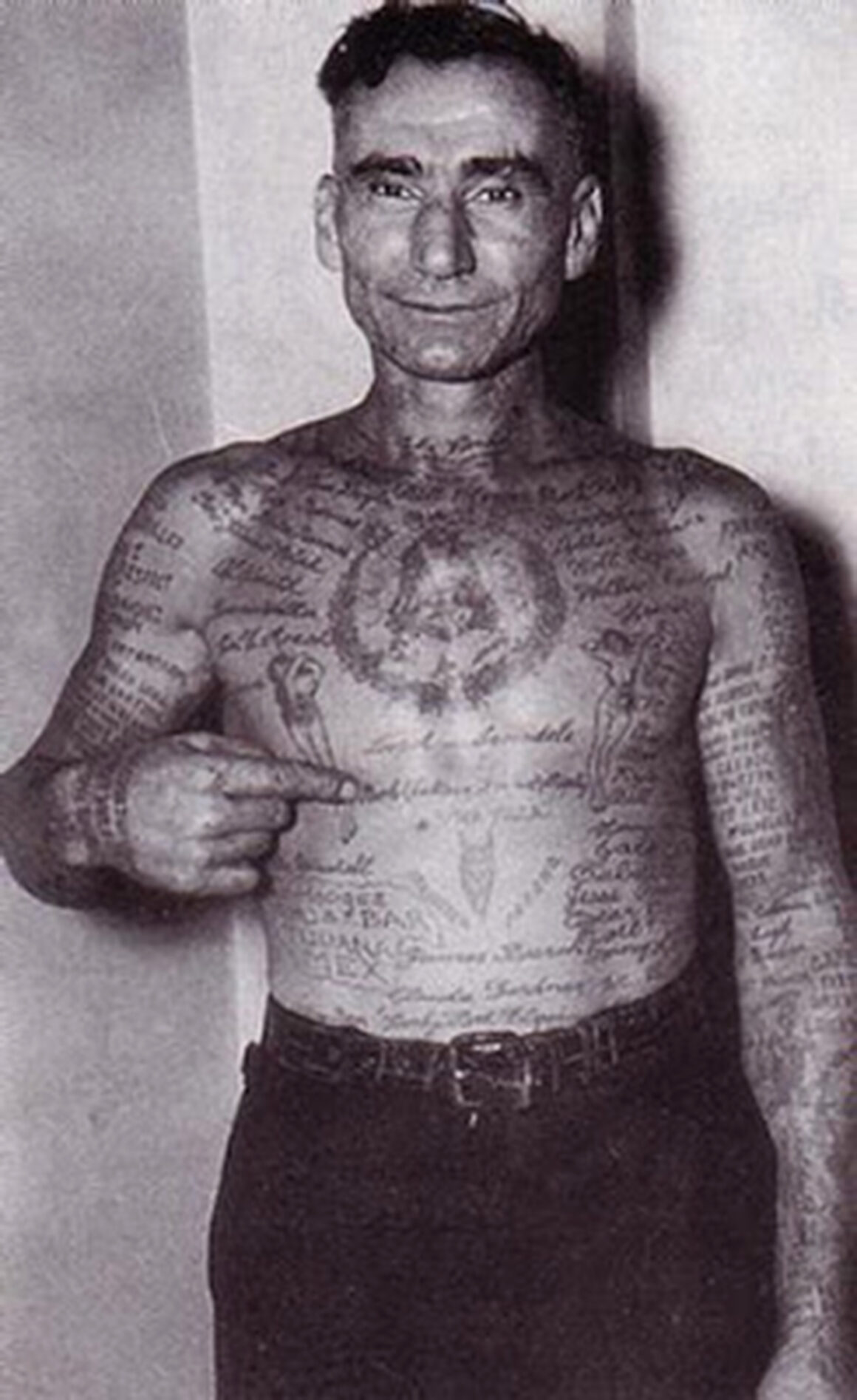 His brief career at Robert Ripley's Times Square Odditorium only lasted from 1939 to 1940, mainly due to his over-imbibing problems combined with his out-of-line conduct. Dick will soon find himself out of work and it seems that there was no mention of him until 1944 when he got back to action in New York with 1,195 tattoos.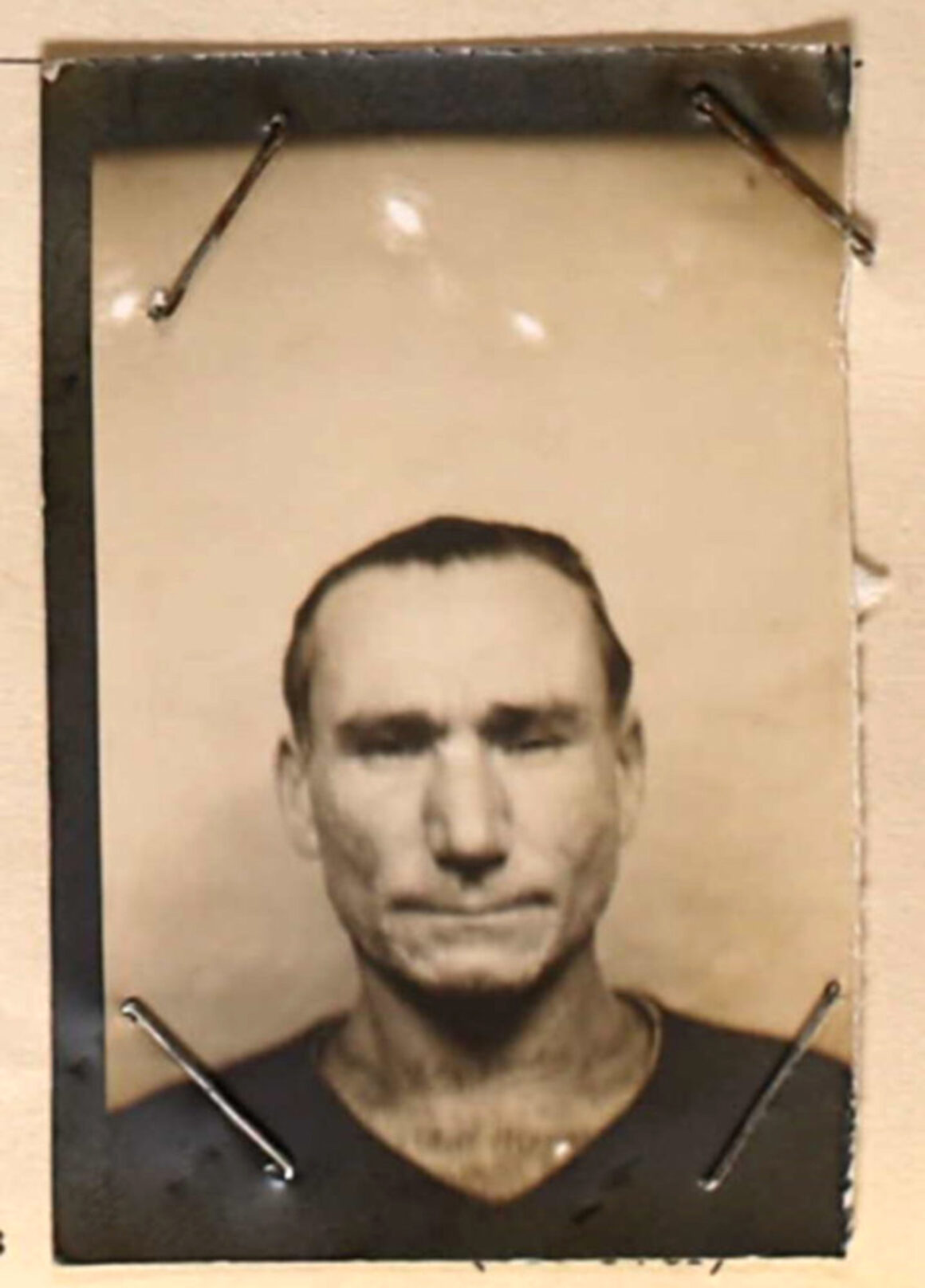 What a better place than New York's Bowery Street to stage for Dick Hyland's performances? Around the mid-1940s he entered into the good graces of the legendary tattoo artist Willie Moskovitz, endeavoring to entertain, involve, and keep at bay the hordes of pretentious clients who were in front of the studio of n. 4 Bowery (in the 1950s the studio moved to 52 Bowery) waiting to get tattooed.
Hyland immediately showed great loyalty and gratitude towards the Moskowitz family: when Willie Moskowitz's sons, Walter and Stanley, and son-in-law Stanley Farber, were introduced into their father's business, Hyland lent all the free space that had remained on his body to allow the young Moskowitz to practice.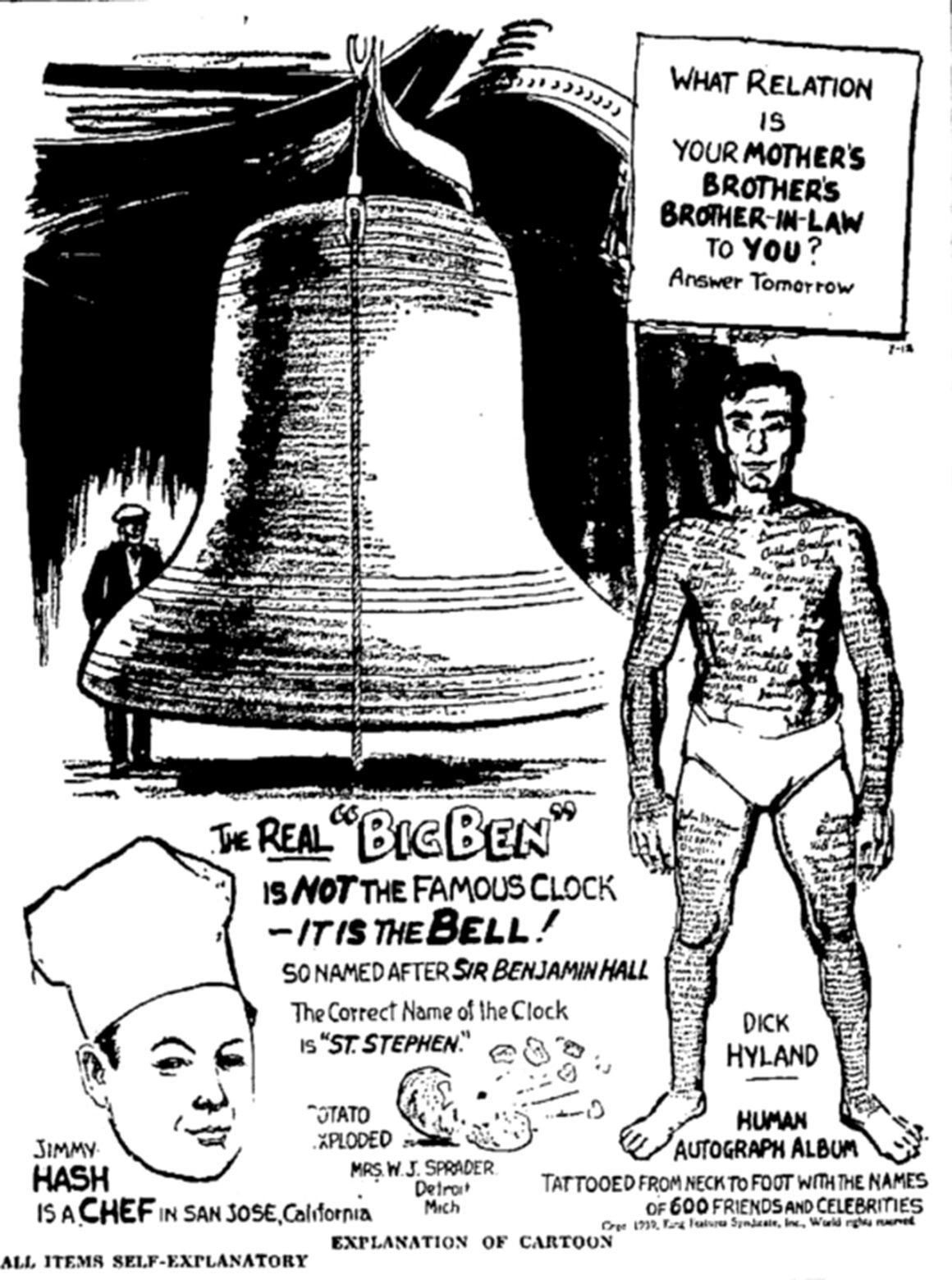 To conclude, a brief extract from an interview of Stanley Moskowitz taken from the book "New York City Tattoo "The Oral History of an Urban Art", by Michael McCabe should be mentioned to point out that Hyland's "eccentric character" has become a milestone in the Bowery tattooing scene: "Dick Hyland, Bernard Wrottemberg was his real name. He got kicked out of California. The human autograph he was. Ripley wanted his skin. They wanted his skin when he died. I don't know it was allowed to take a skin off a human. He was tattooed everywhere. The first piece he ever got was a chest piece about the Spanish American War. He was an old guy you know. He was alright. He'd hold the guys for us if we weren't around. He'd hold them 4 or 5 hours, he wouldn't let them go. He'd tell them all kinds of stories and keep them there until we got in. He was alright but Jonsey didn't like him, too boisterous. The first time I met him he punched right in the stomach. I was a kid. I beat the shit out of him with his shoe and I knocked him out and threw him out in the back where the rats were. Giant rats in the back of the Chinese place […]. He woke up eventually and that's how I met him […]."