When we speak of "Dark Tattoos" we are talking about a number of styles with roots in diverse languages, cultures and subcultures.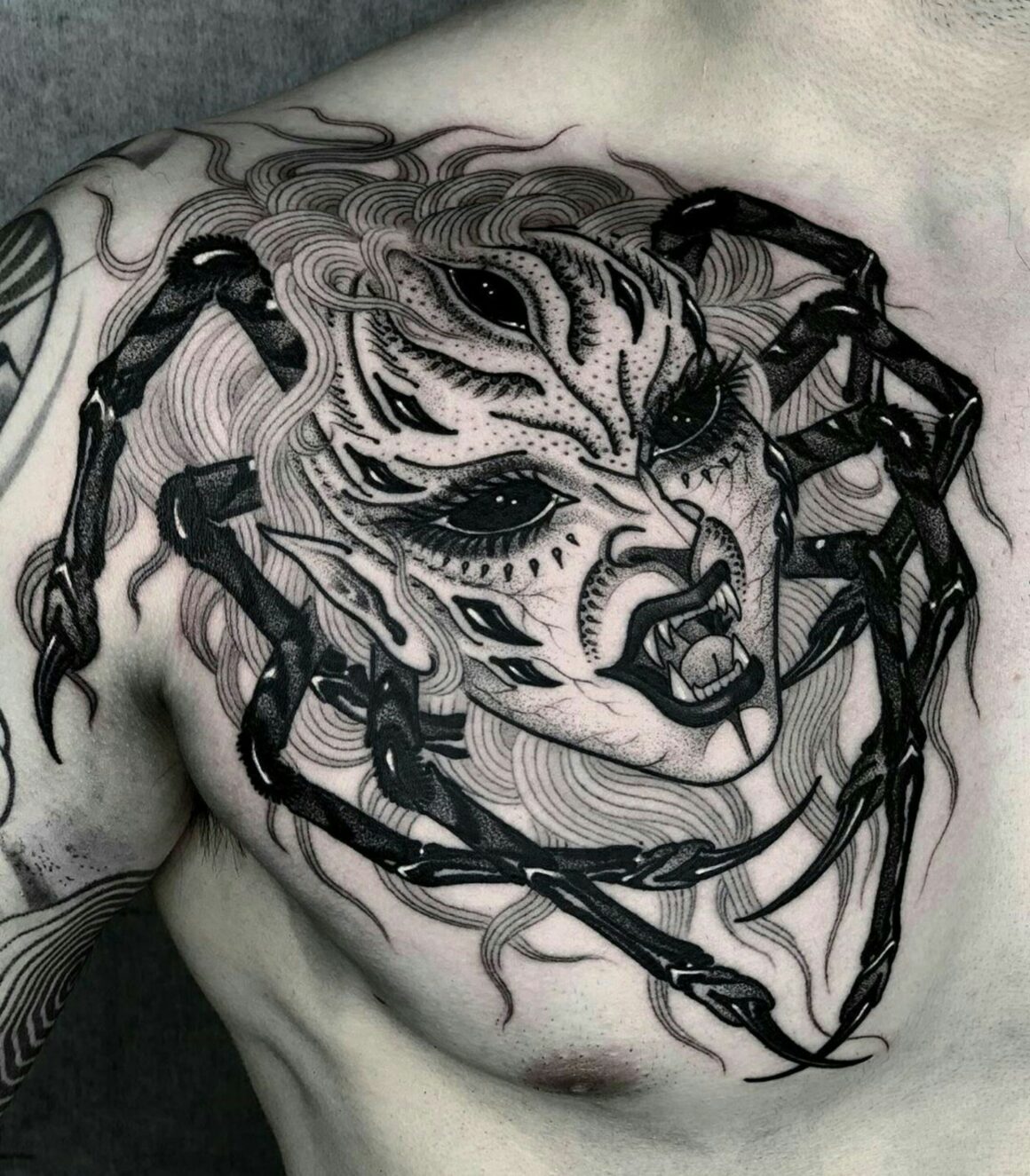 Among other things, we are dealing with music and cinema, but also a certain type of literature (H.P. Lovecraft and Edgar Allan Poe, to mention just two), as well as art (the illustrations of Gustav Doré or the etchings of Albrecht Dürer, anyone?), or folklore and folk legends – inhabited by disquieting, weird characters (demons and monsters, mysterious, nameless creatures). These worlds are a source of all sorts of inspirations, normally with one important common factor: black. A potent, bold and evocative black.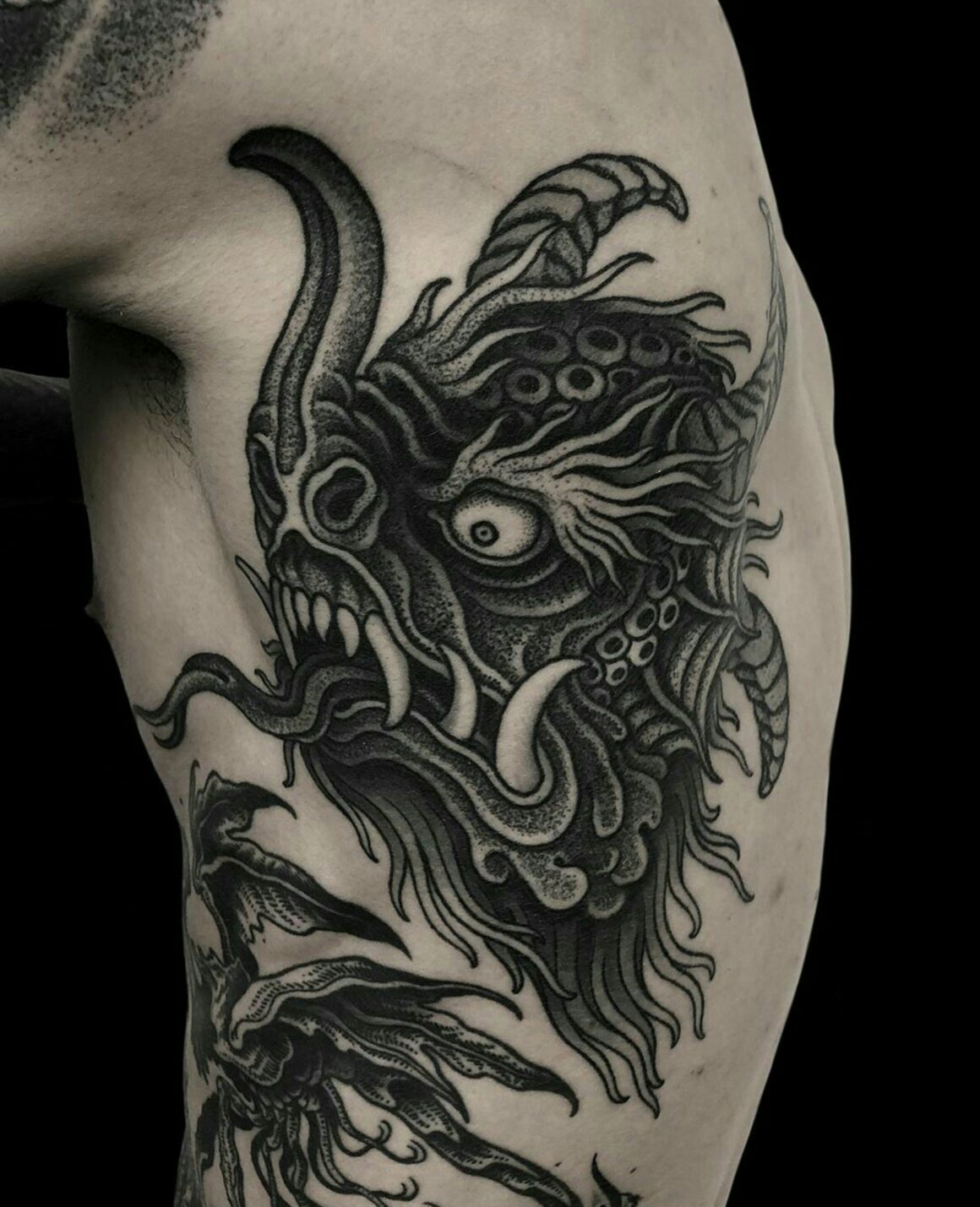 Take a look at the pieces we have chosen this week for you: the ink seems to surface on the skin, bringing to life stories, dreams (or nightmares), thrilling and poetic notions.
Witches' covens, bats in flight, werewolves howling, mysterious armoured knights, and much much more: are you ready to be astounded by this series of marvellous images?