Fascinating visions that look like photographic negatives. From the black of the background, details emerge together with shapes and lines.
Sinister animals like crows, weird mythological serpents, enigmatic cats and maidens as delicate as glass decorated with ornamental or floral designs, tattoos adorning the surface of koi carp, snakes.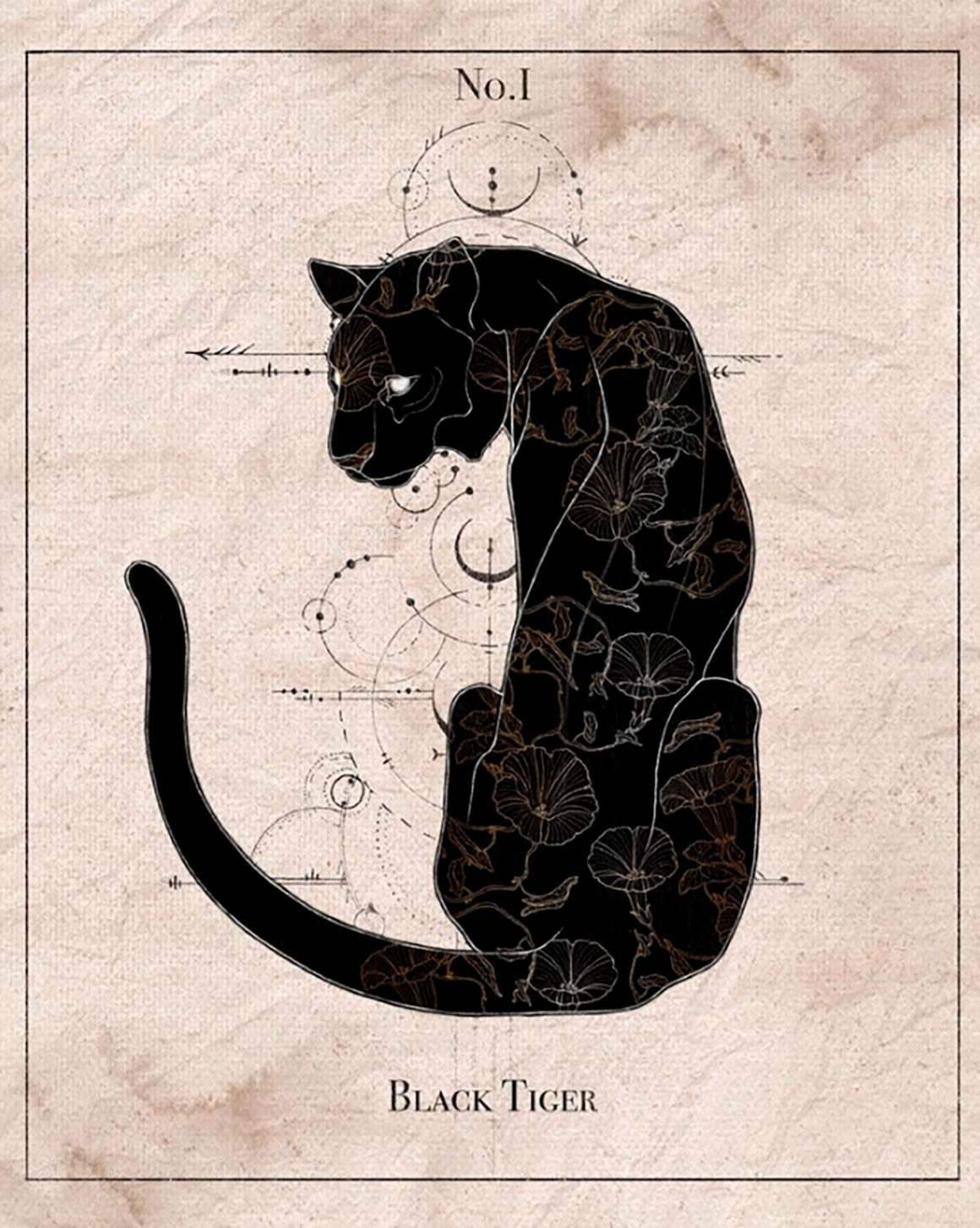 These are the works of Natasha, a mysterious and silent creator of visions where the sound comes from the voice of a black filled with hidden voices.
His black ink plays on the shapes of bones, composing drawings taken from the world of botany, astronomical science and illustrated books of dark stories, in which the magical combines with nocturnal animals and everything sinister that the human mind embroiders.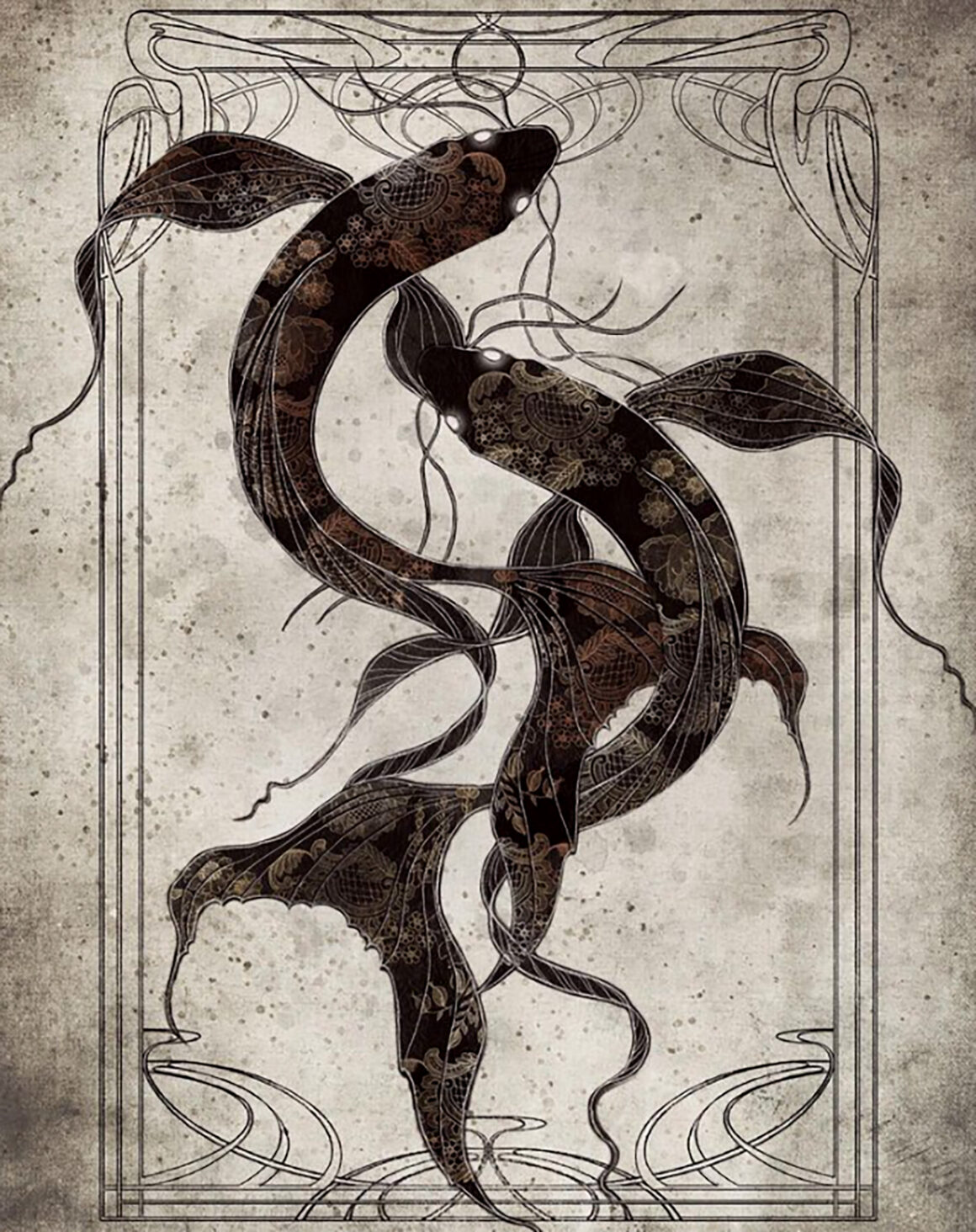 A perfect source of inspiration for those in search of dark visions, far from the macabre, devoted to a solitary and refined creepiness.