Chrysanthemums – iconic flowers of Japan – often appear within the imagery of traditional tattoo designs. They can serve as a background, frame or as the focus of the artwork, yet the symbolic significance is often overlooked.It is worthwhile to study the meanings as it only deepens ones understanding of the tattoo.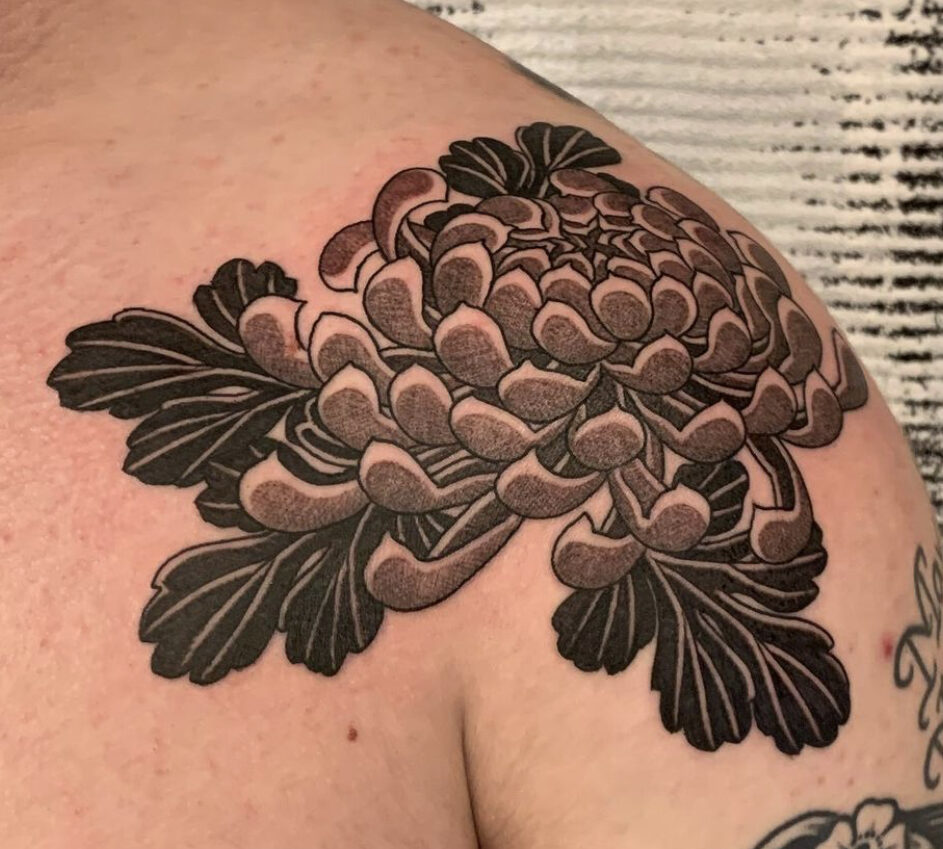 According to legend, when a certain member of the Royalty was retiring, he commissioned a swordsmith to make a sword adorned with a chrysanthemum decoration. It is said he chose the flower because it symbolised beauty.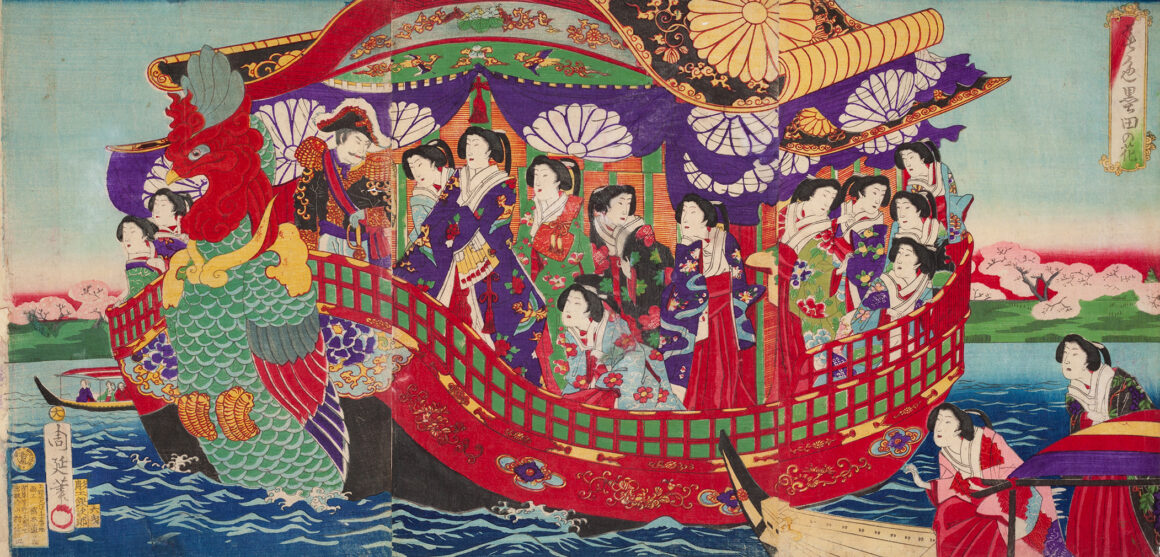 The Imperial Family was so delighted with the result that they immediately adopted the design as their crest and use it to this day.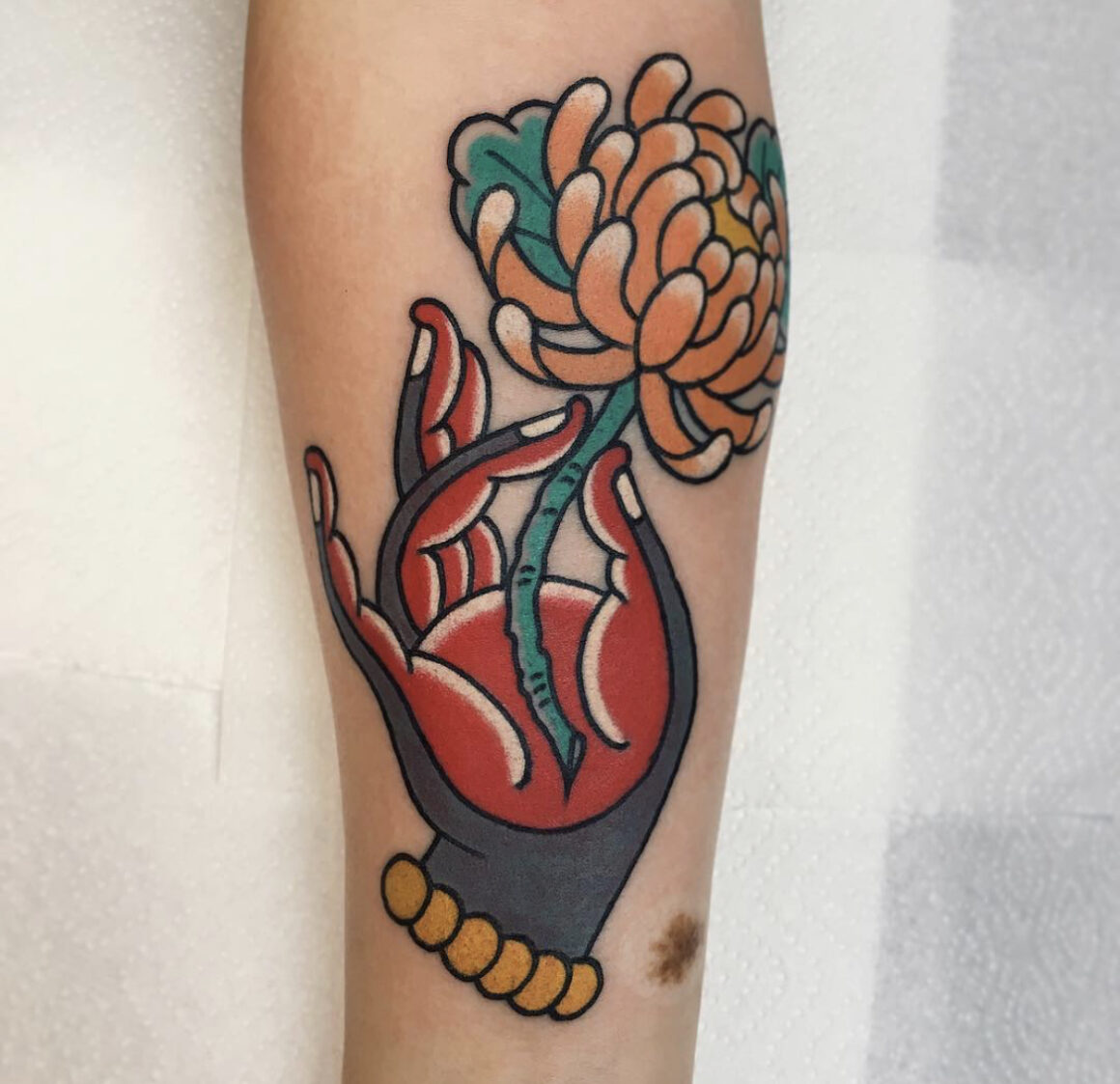 Historically, not only was the flower admired for its beauty, but it also served as an herbal remedy among the aristocracy as it was believed to improve longevity. These ideas were later adopted by the lower classes, and due to overwhelming popularity and limited supply during the Edo period, people started to widely cultivate the flower.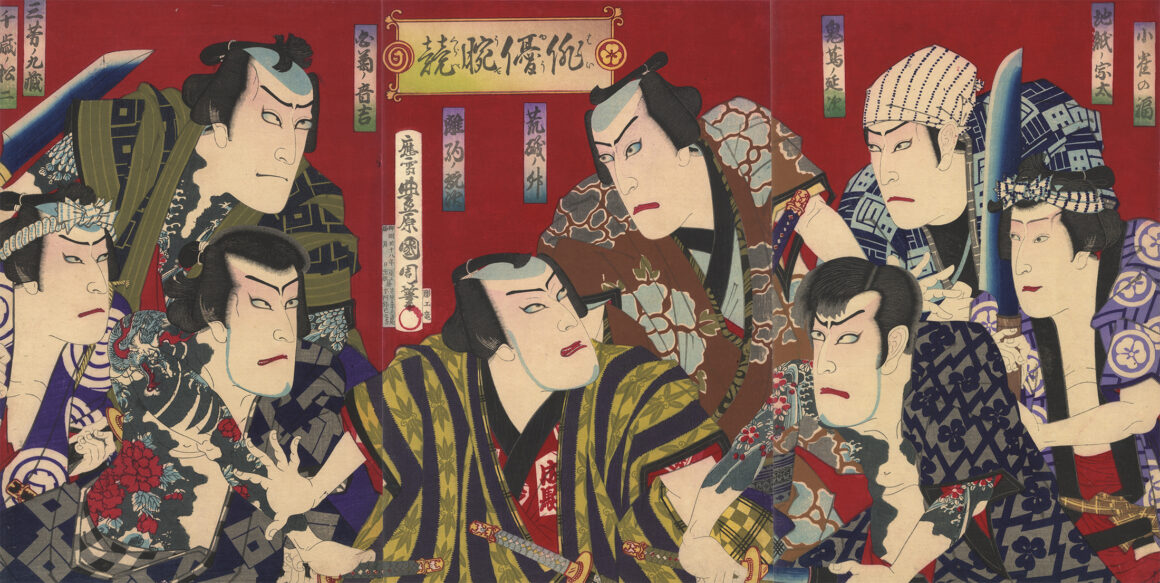 As a result, chrysanthemums of various sizes and colours were produced. Soon, they became widely used as kimono, lacquerware, and ukiyo-e print designs.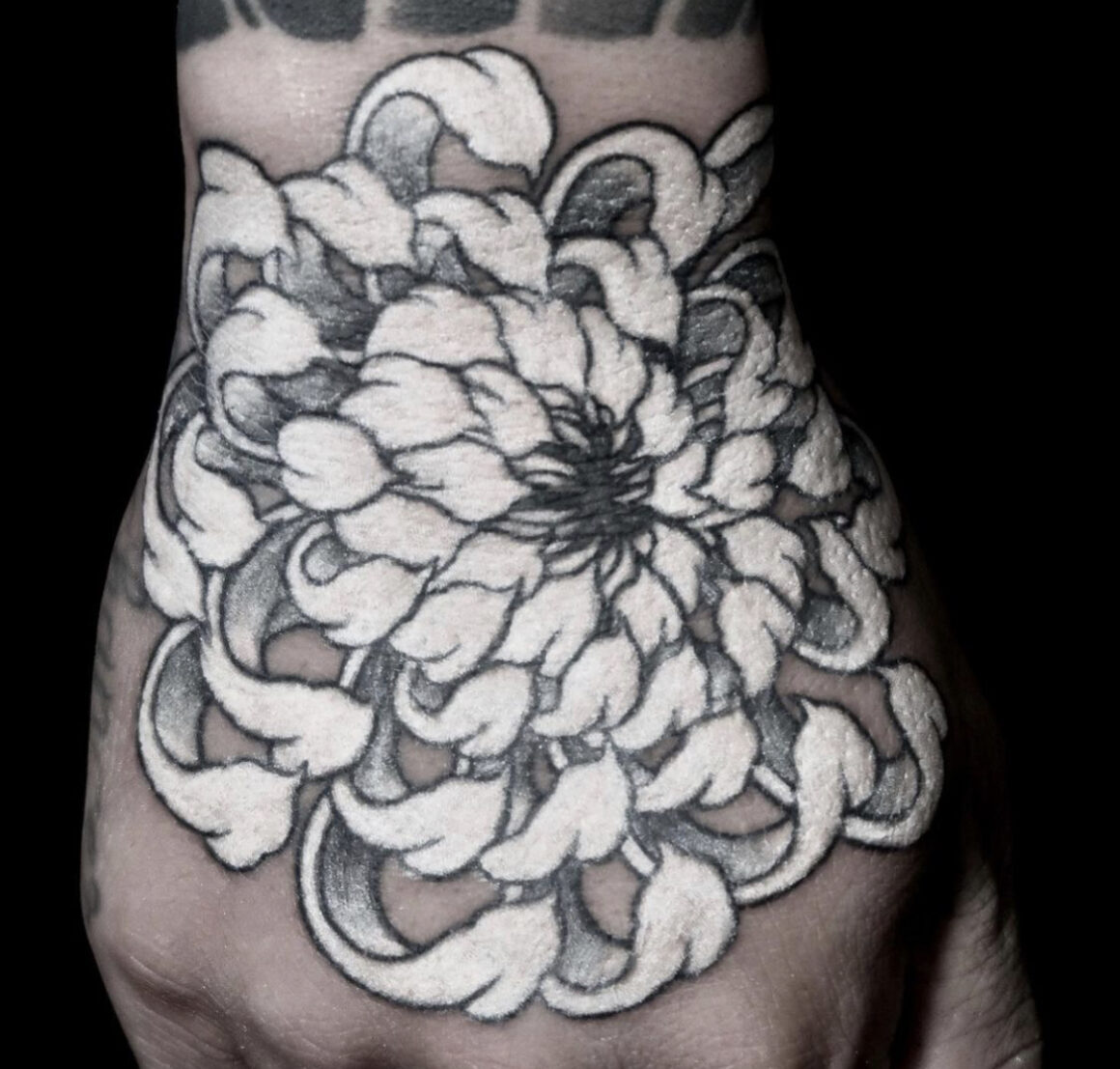 As a tattoo, chrysanthemums have historically been used as a talisman to ward off evil spirits. They were popular amongst those that had dangerous jobs such as firemen. In the modern day, they have also taken on the previously mentioned themes of beauty, royalty and longevity. Thus, they are timeless symbols whose importance and meanings deepen with age.