In this tattoo gallery we present you with a selection of tattoos representative of the what may be the best-loved interpretations associated with the dog, a popular subject in tattoo imagery chosen alike by collectors and those who want to repay the love of their friend for life with a place of honour on their skin.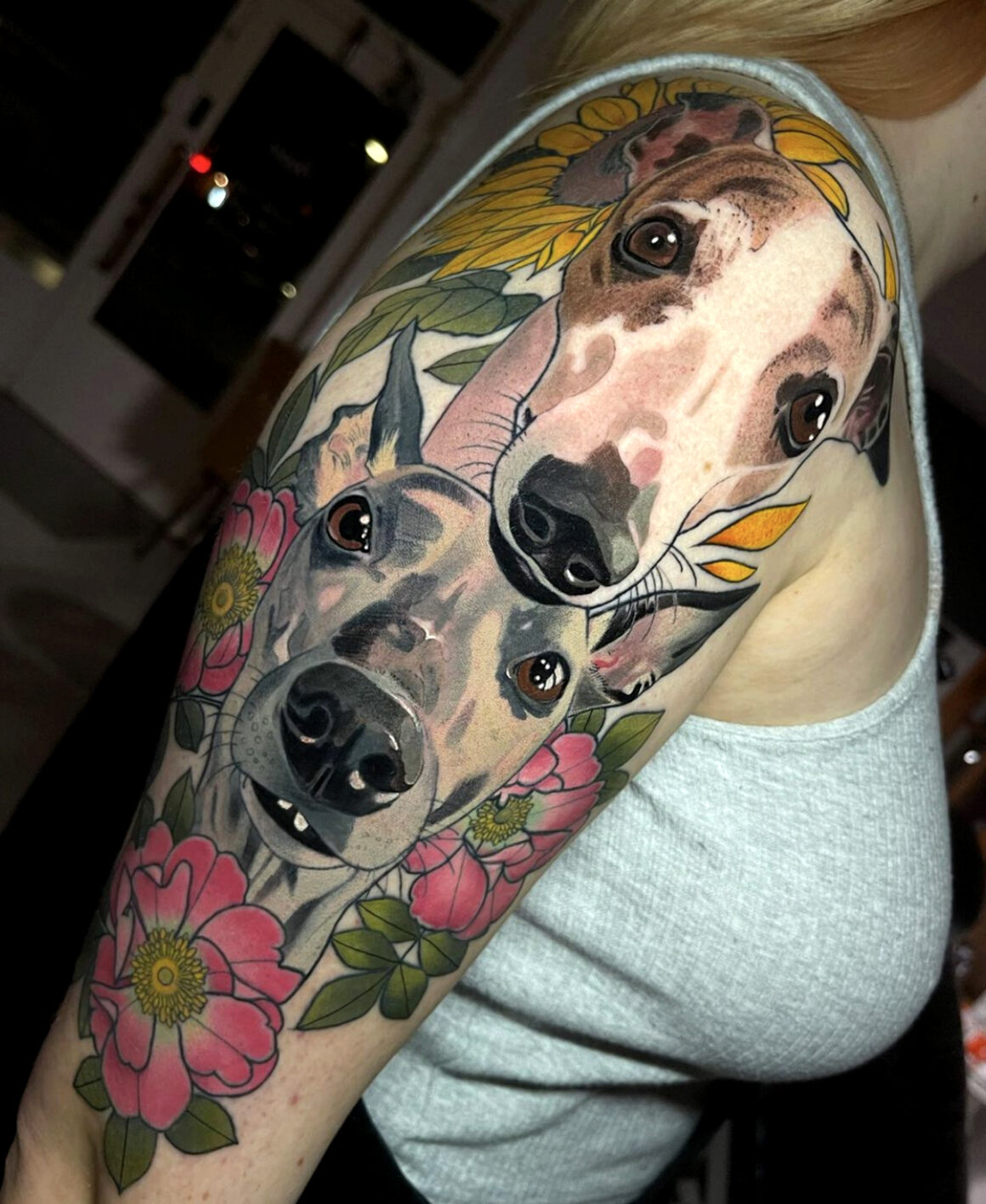 Dog faces portrayed in a realistic manner, anthropomorphised or in a more cartoonish style, all bearing witness to how the dog has a special place in our deepest emotions and sentiments. An important figure in our personal sphere and feelings such as affection, loyalty, trust and fidelity, they remain impressed on the skin of those who want both a portrait and an indelible memory to carry wherever they go.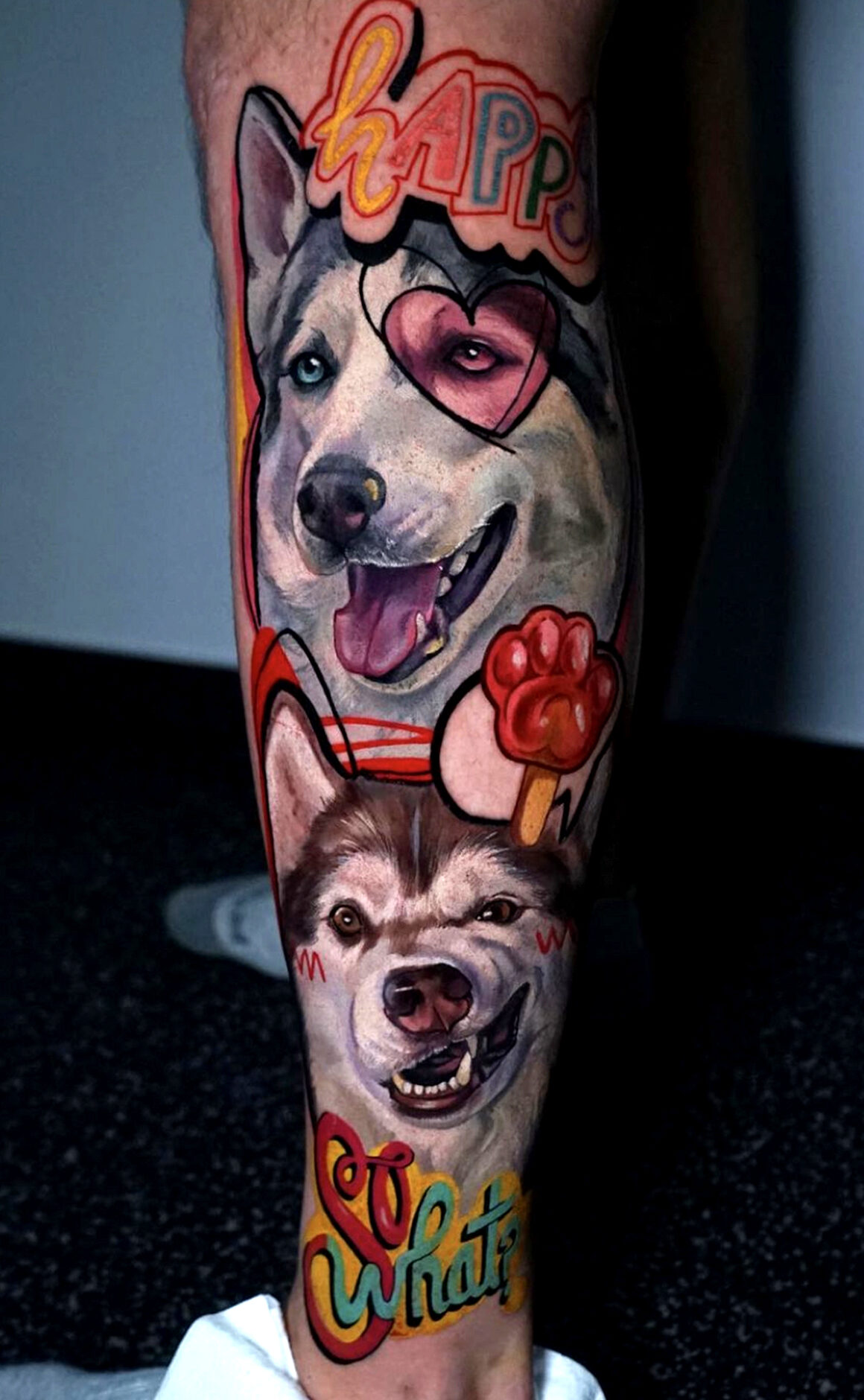 Dogs are often rendered in a realistic style in order to make them as close as possible to a photographic portrait.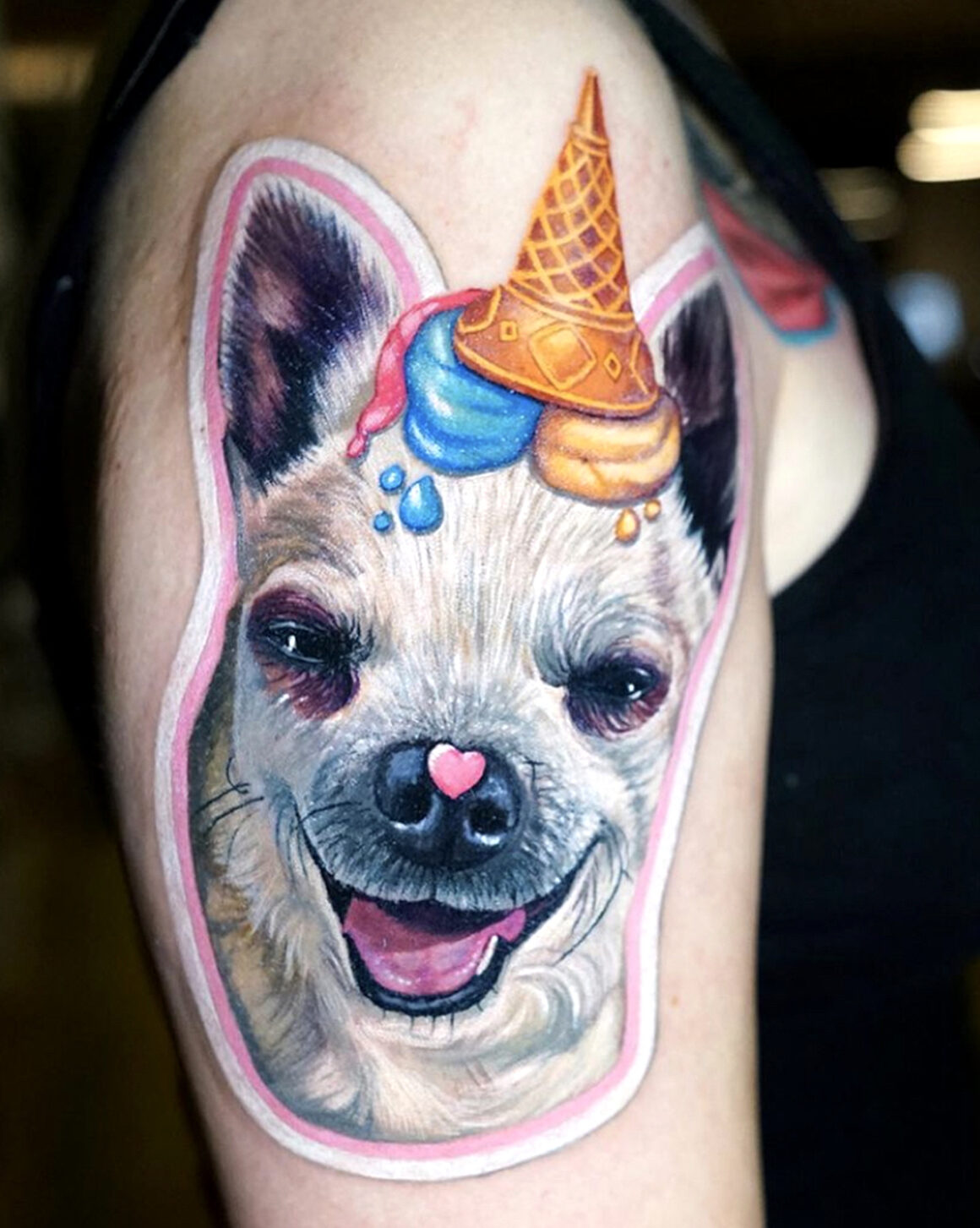 The skill of the tattooist lies in knowing how to capture that expression which goes straight to the heart of the wearer or an ability to play with the personality, perhaps using a style that is more fun and less realistic such as Neo Traditional.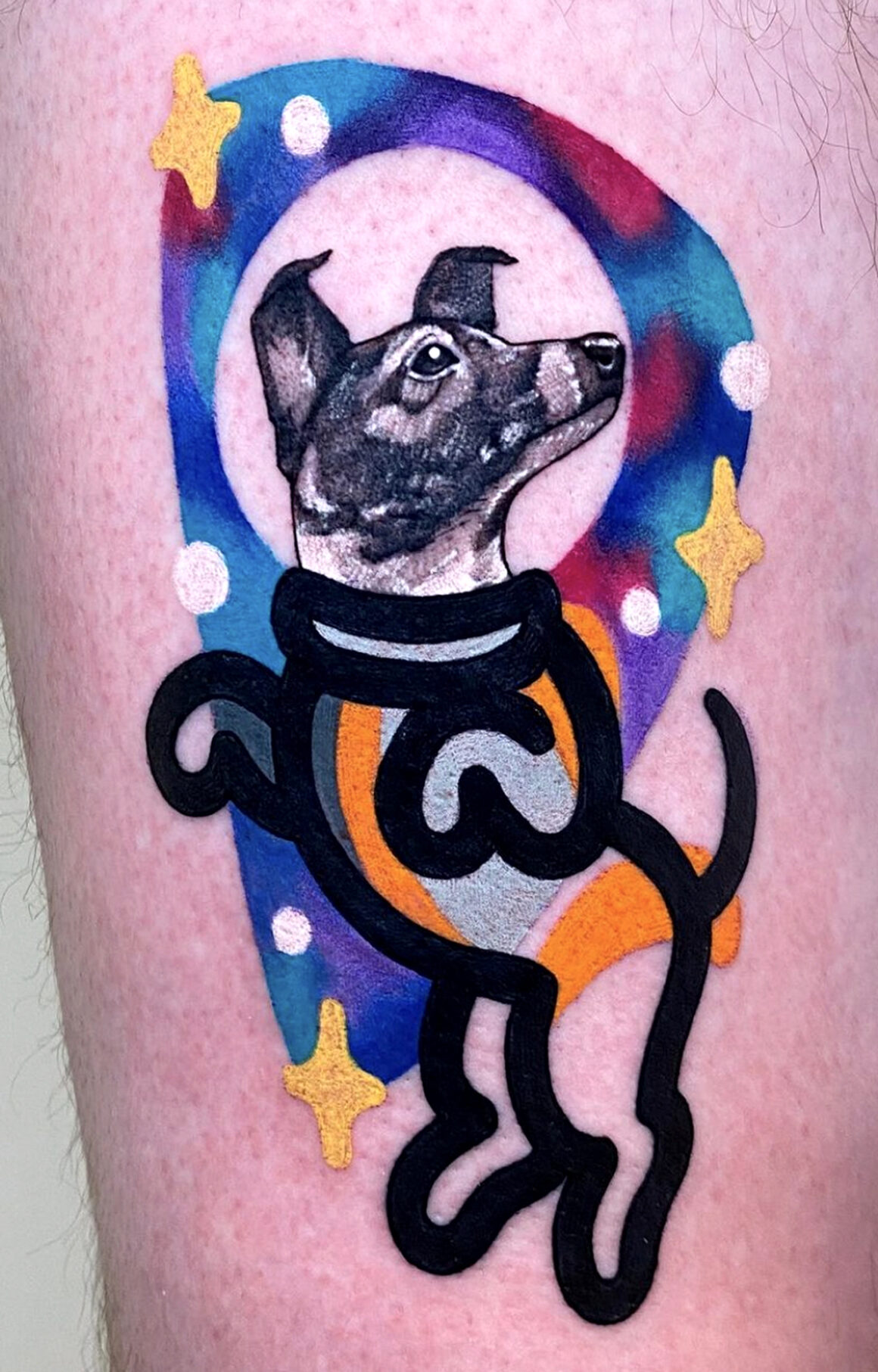 The dog may also be associated with legends and mythological figures of Oriental folk culture or else show its more intimidating side as bodyguard of its owner in some Chicano tattoos.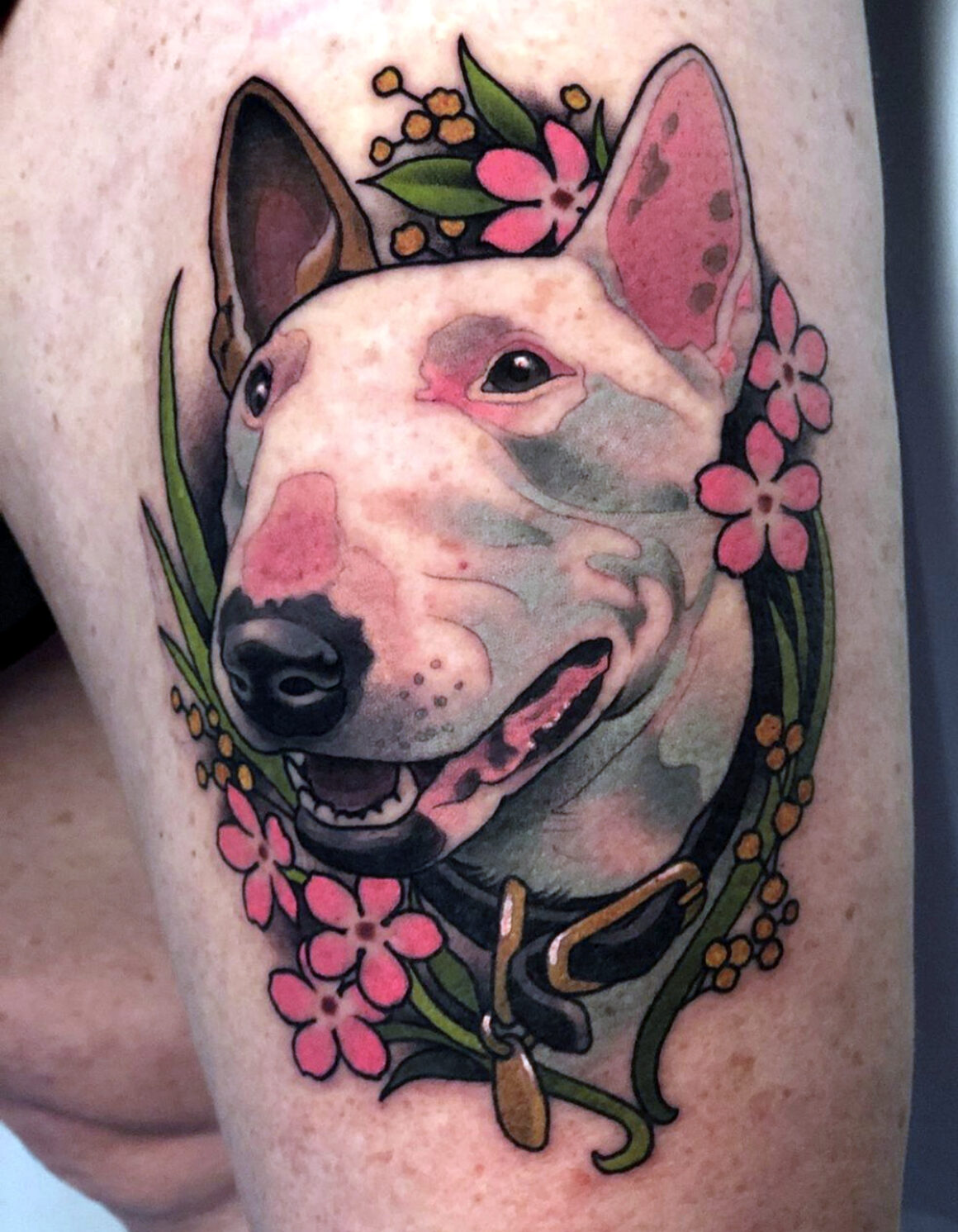 Diverse symbolic interpretations of common breeds or individuals with peculiarities which make them unique, this gallery is about them, to give ideas and inspiration to who are not content to have their dogs in their heart but also want to carry them on their skin.