Paul Dobleman is the author of the latest book from the series The Great Books on The Art of Tattooing published by Tattoo Life: Paul Dobleman. My Traditional Vision.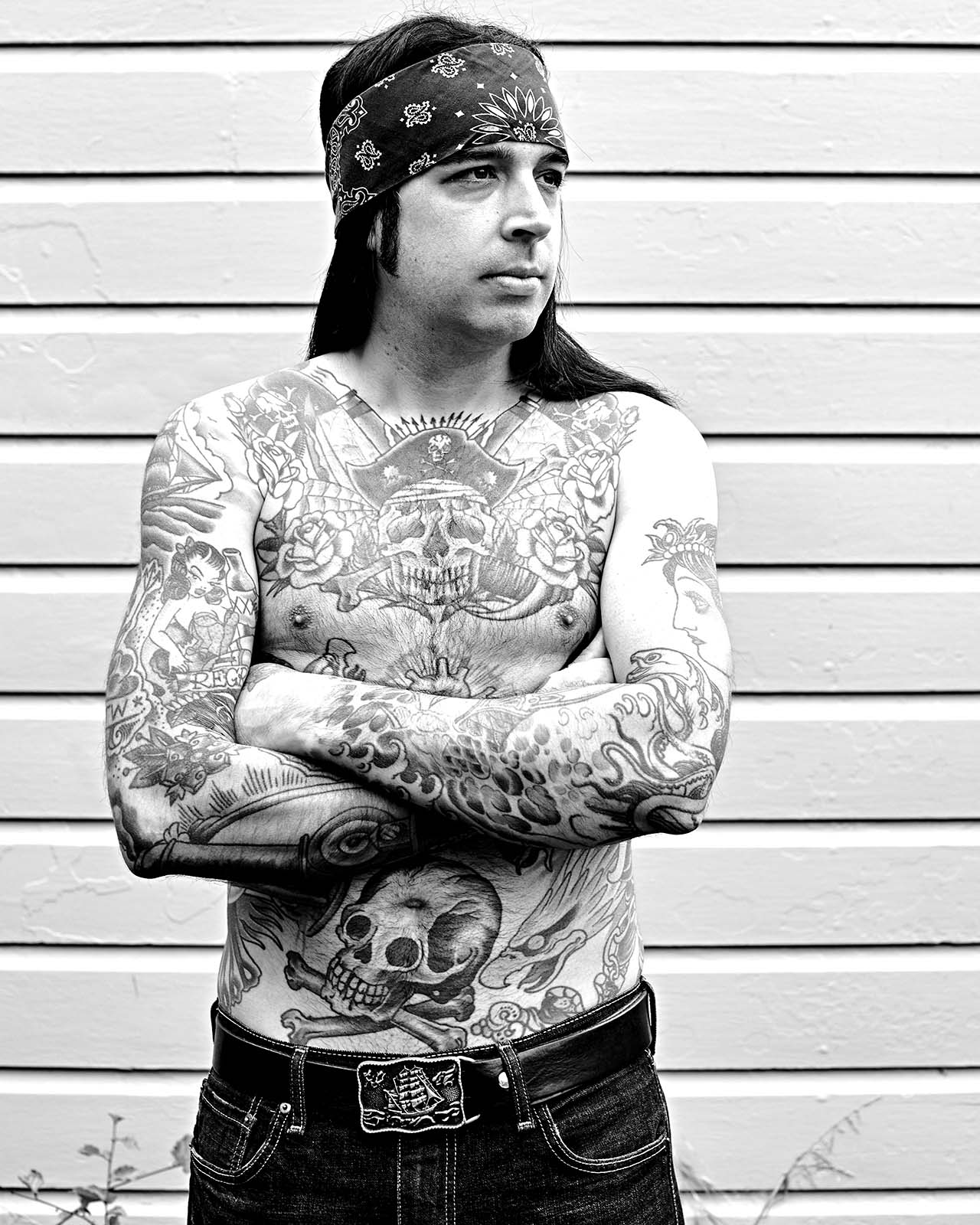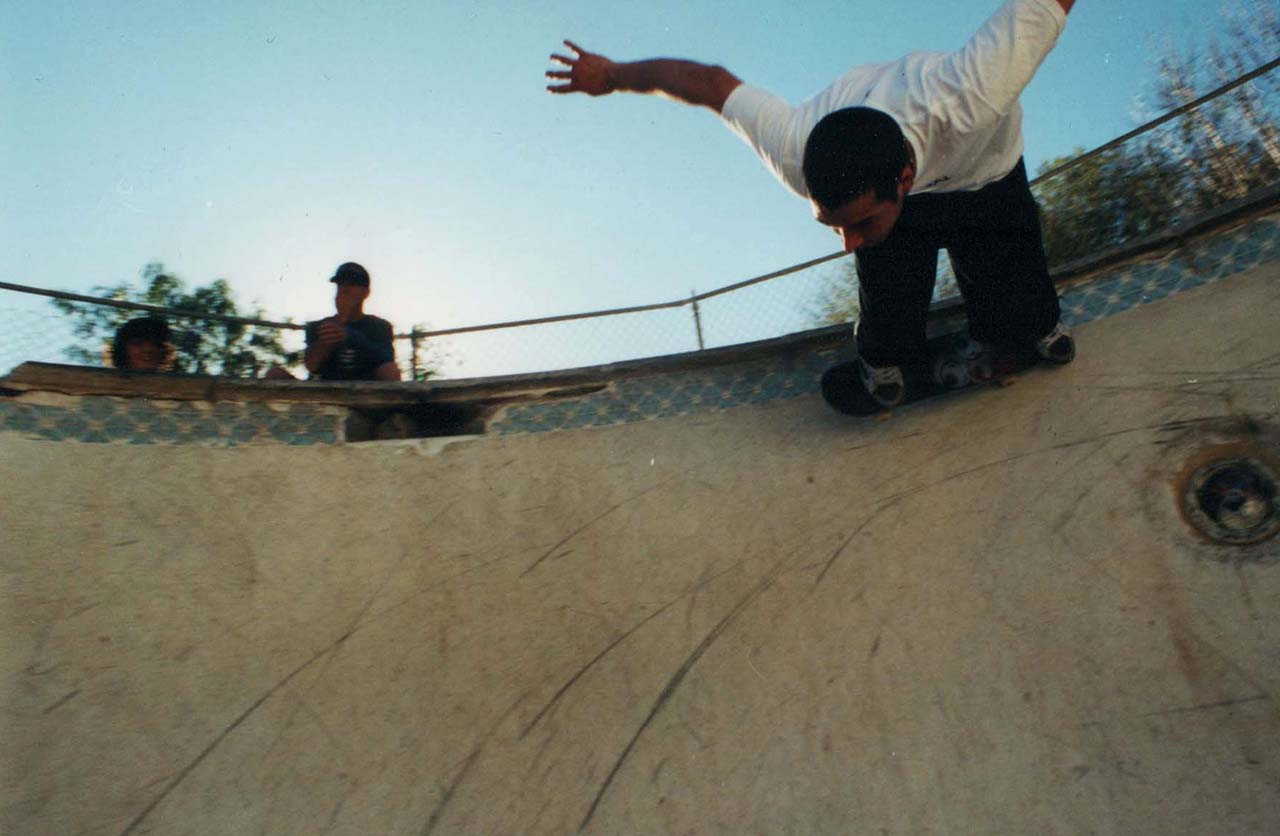 Paul is one of the most loved tattoo artists in the Traditional style. As Miki Vialetto wrote in his introduction to the book: "Paul Dobleman is a fine sailor. The sea he has always navigated is Traditional, American Classic Traditional – not only for work, but also because of his passion and way of life.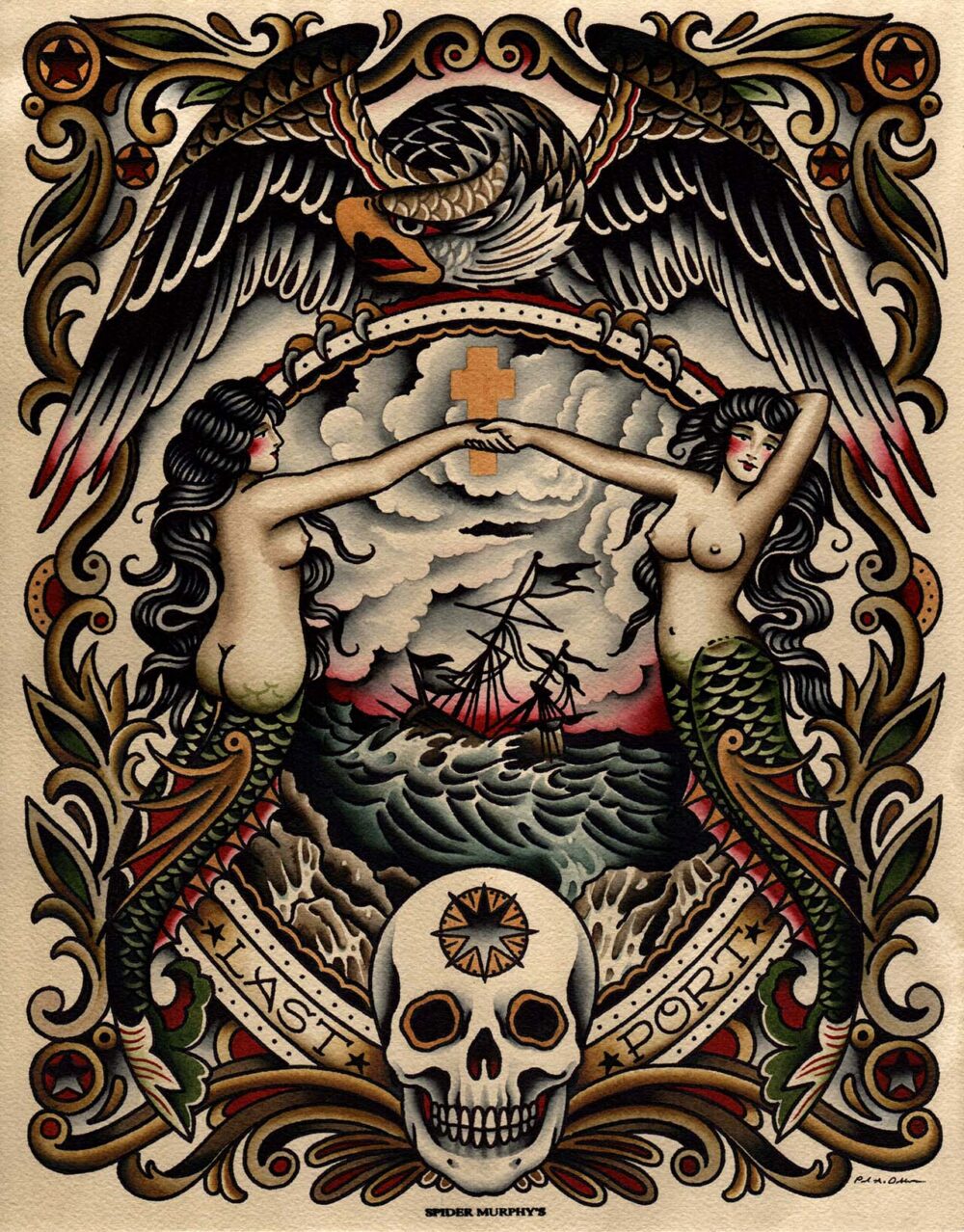 His routes are well-defined, with polestars like animals, women, the sea and all the timeless tattoo subjects like knives, skulls, crosses and religious subjects. Paul is very familiar with them and knows that they need to be clear and clean, with bold lines and creamy shading. The subjects he draws are meant to have more than just artistic significance; they are tattoos, pure and simple, made to live on the skin". We have known Paul for a long time, but in this interview we wish to retrace his first steps in the tattoo world. Here he is!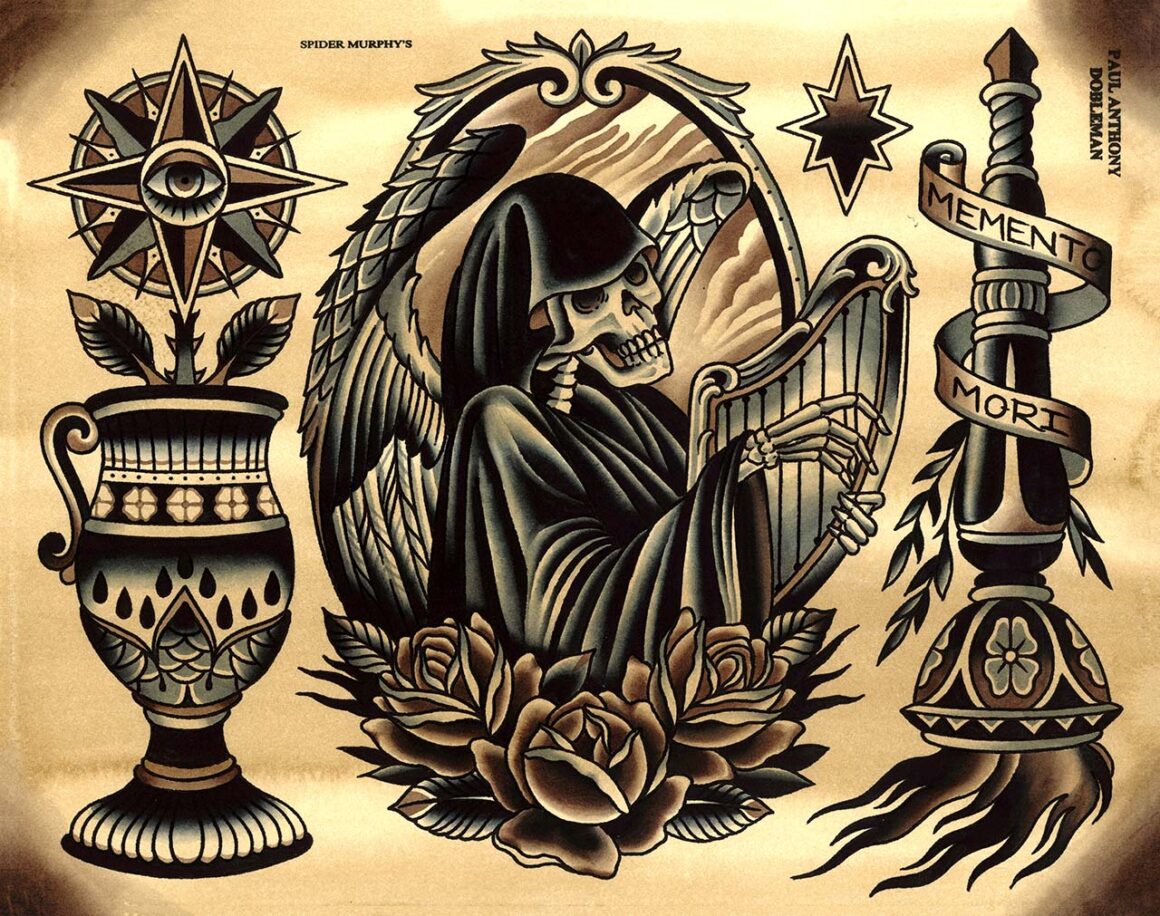 Hi, my name is Paul Dobleman, I am an artist from San Francisco, California. Currently I work at Blackheart Tattoo and have been tattooing for 16 years. I've always loved classic imagery, beautiful and mysterious women, life and death, skulls and roses. Also anything involving the sea, and maritime art. My Traditional Vision is my new book, I'm so proud of it! It includes my favorite work over the last decade of my 16 year career, new flash, art and tattoos. I can say that in this book you can find the secret language of tattoos and their designs.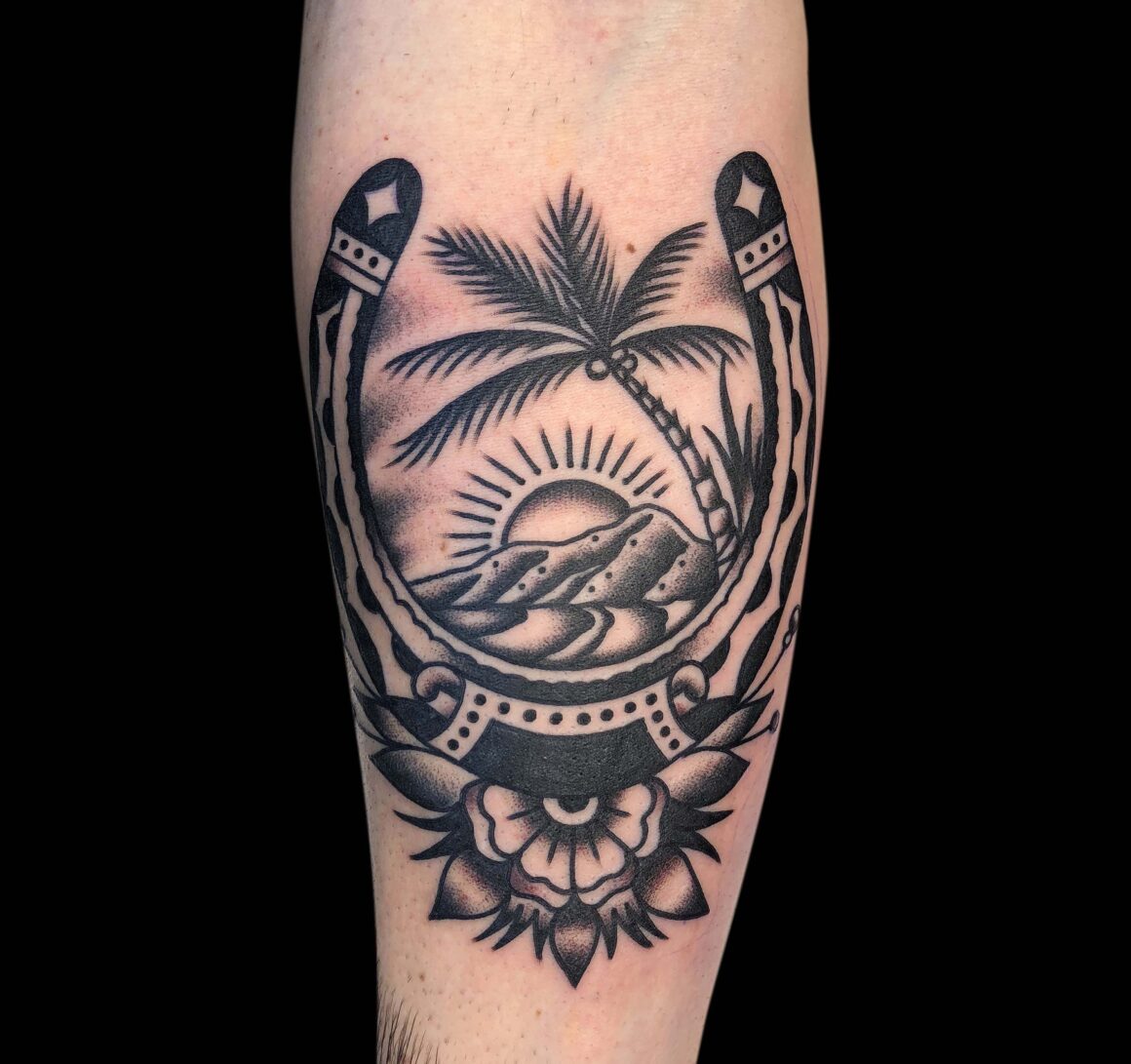 Once you said that tattoo saved your life. Is that true? Who was Paul before learning to tattoo? And what happened then?
I think tattooing saved my life in the way that it gave me direction and something to focus and dedicate my life too. I was really wild, and a little out of control before, but having tattooing as such an important part of my life always made me want to work harder and be better. My tattoo career started around 2005.
I wanted to know everything about tattooing. I worked pretty much every day.
I learned how to make needles, work on machines, and mix pigment. I also took time to learn about the designs through painting tattoo flash. It really helped my tattooing. Before working at Spider Murphy's, I worked at a really busy street shop where I would take walk-ins, anything and everything, until three in the morning.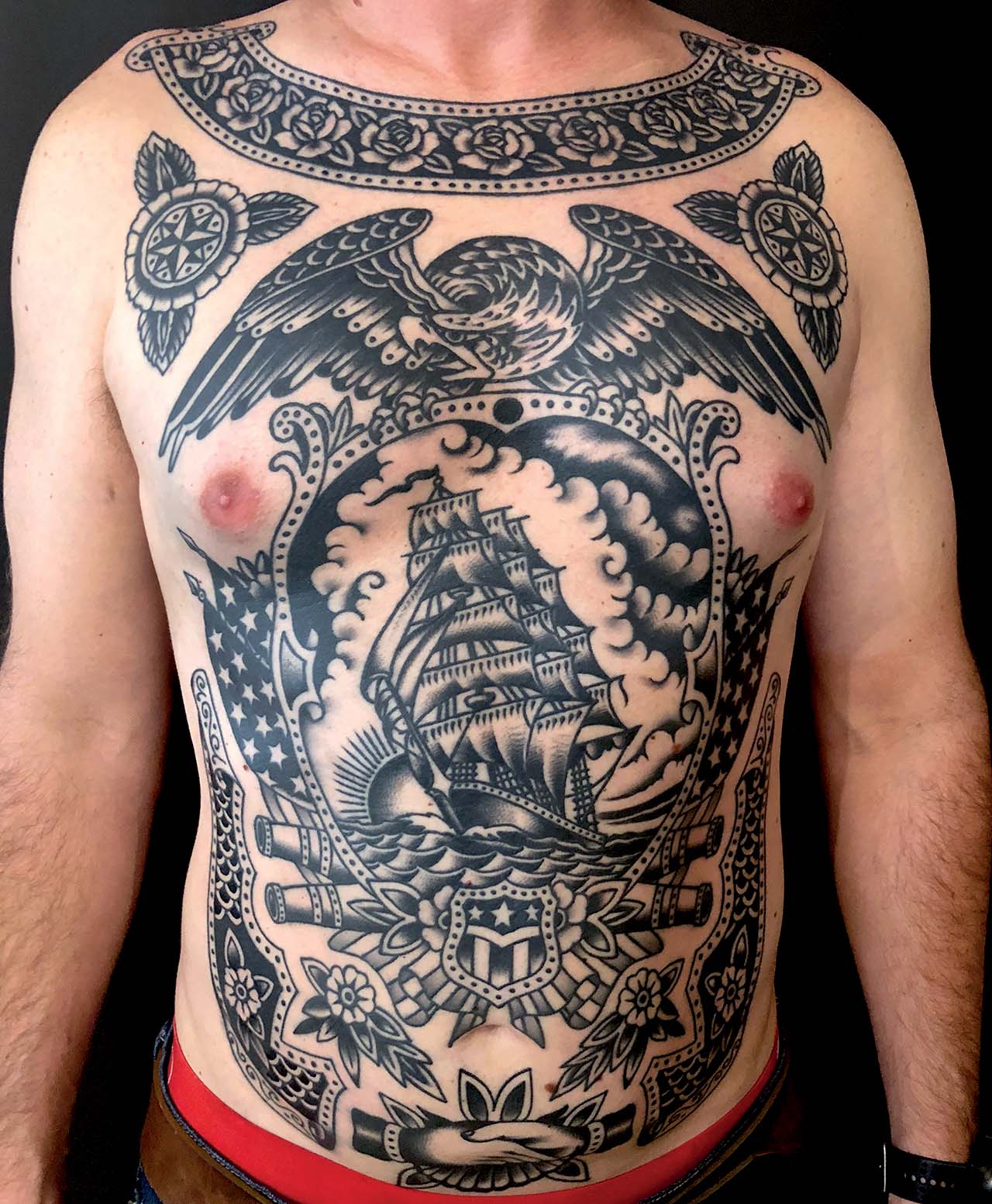 This really helped me learn how to put a design together fast. Since the tattoos were not always artistically satisfying I would paint flash whenever I had time, and then people started getting those designs. I realized that if people cannot see what you have to offer, they will never know.
Has your artistic imprint always remained unchanged?
I've been painting flash as long as I have been tattooing and the two go hand in hand. I'm always using designs from one to the next making things look cohesive. I think that doing a tattoo that is true to the person you are tattooing is the most important thing.
Then you can add what is true to you as an artist. It starts with a great design.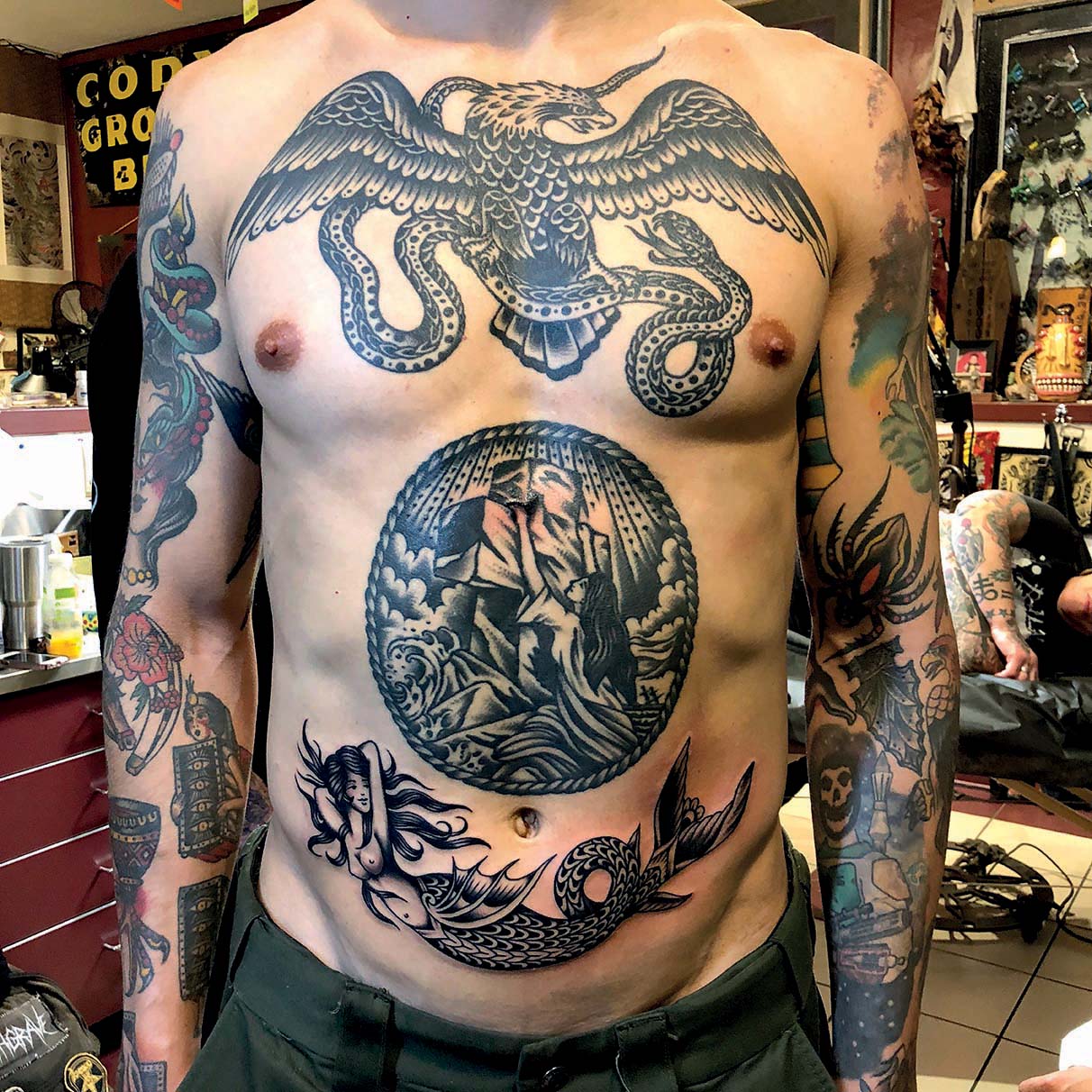 What are your favourite subjects, the ones you never get tired of?
I will never get tired of death and beauty. Skulls, women, the sea, roses, and eagles are always so awesome.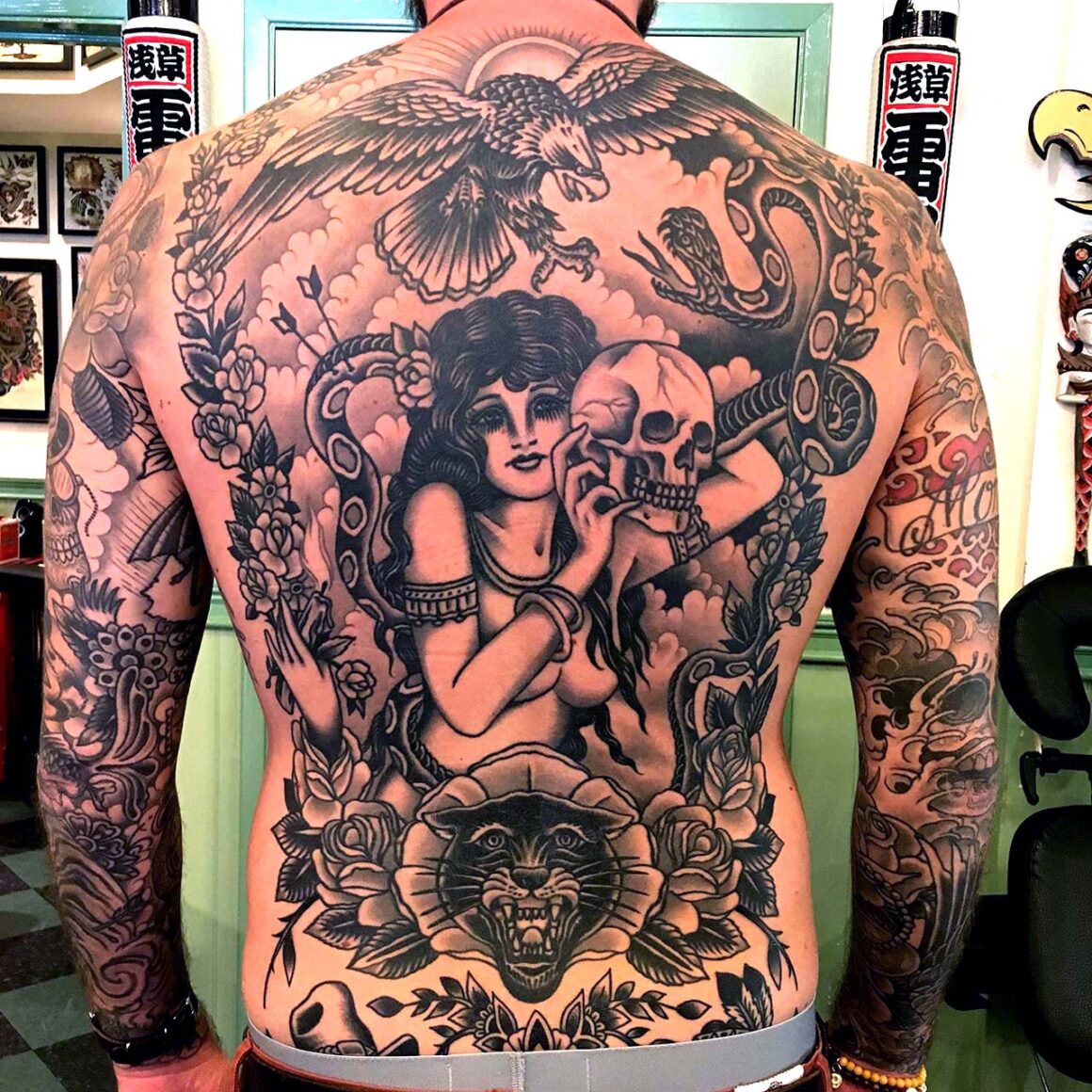 How did you choose the designs for the book?
The images in this book are a mirror of who I am, what I love and where I'll be.
In this book how can we recognize your "youth" works from the more recent ones?
I think you will see more colourful work from when I first started out at Spider Murphy's up to today, with my black traditional tattoos that a lot of people are requesting. I've painted mostly in black and grey and I think this has finally started to carry over into the tattooing I am doing now.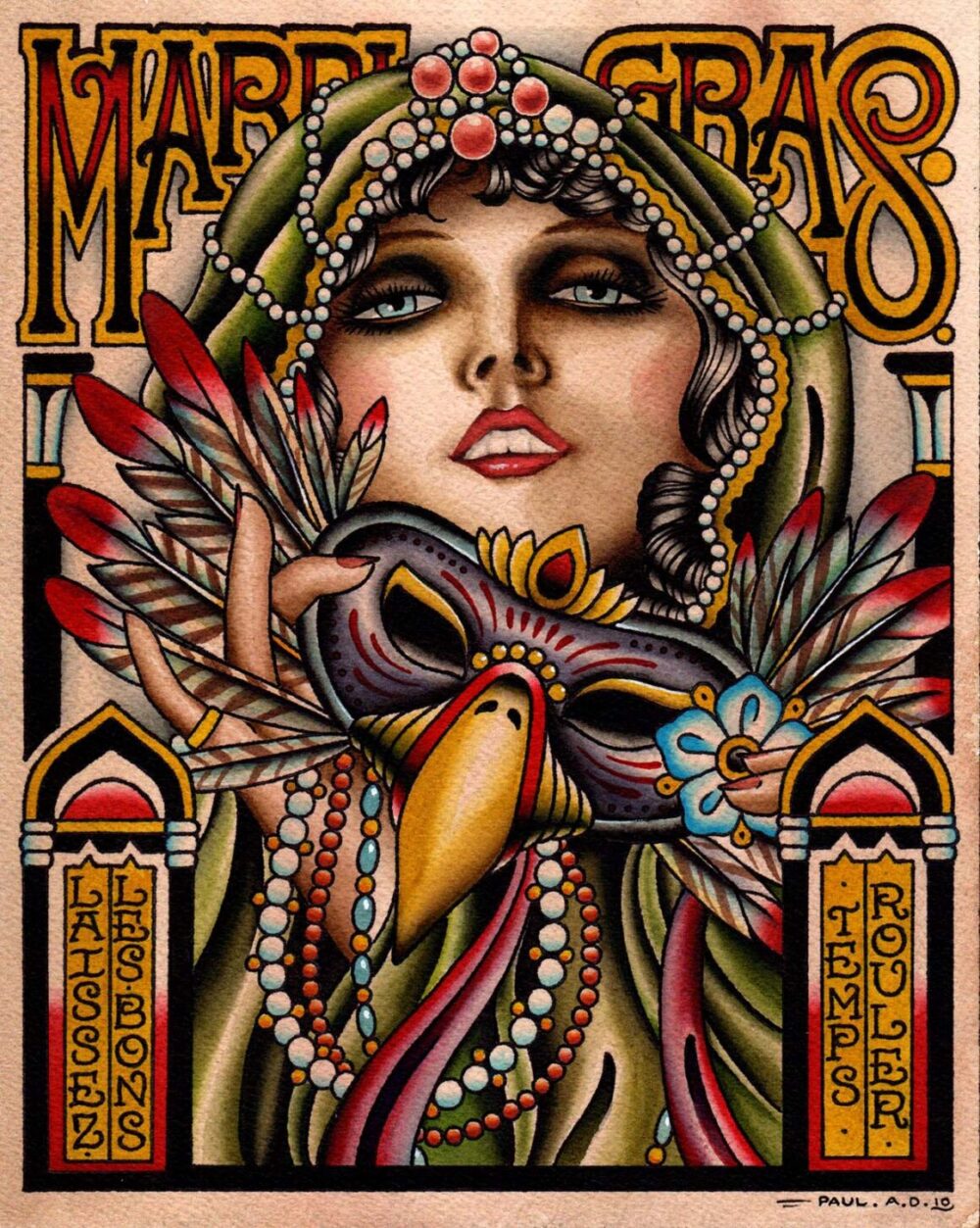 Do you reckon your style will change or evolve in the future?
I think my tattooing will always evolve. There are always things I like to add or take away as time passes to make the best tattoo I can. As I get more experience I see what lasts in a tattoo and what's the most important.
Who were your mentors and who would be your reference points in tattoo today?
My mentors have been my father, Rand Dobleman, and my friends, Mikey Slater, Theo Mindell, Scott Sylvia, and Jeff Rassier. I still look to the classic tattooers of the past, and older artists who are non tattooers, for reference. I feel like that helps you to create your own style.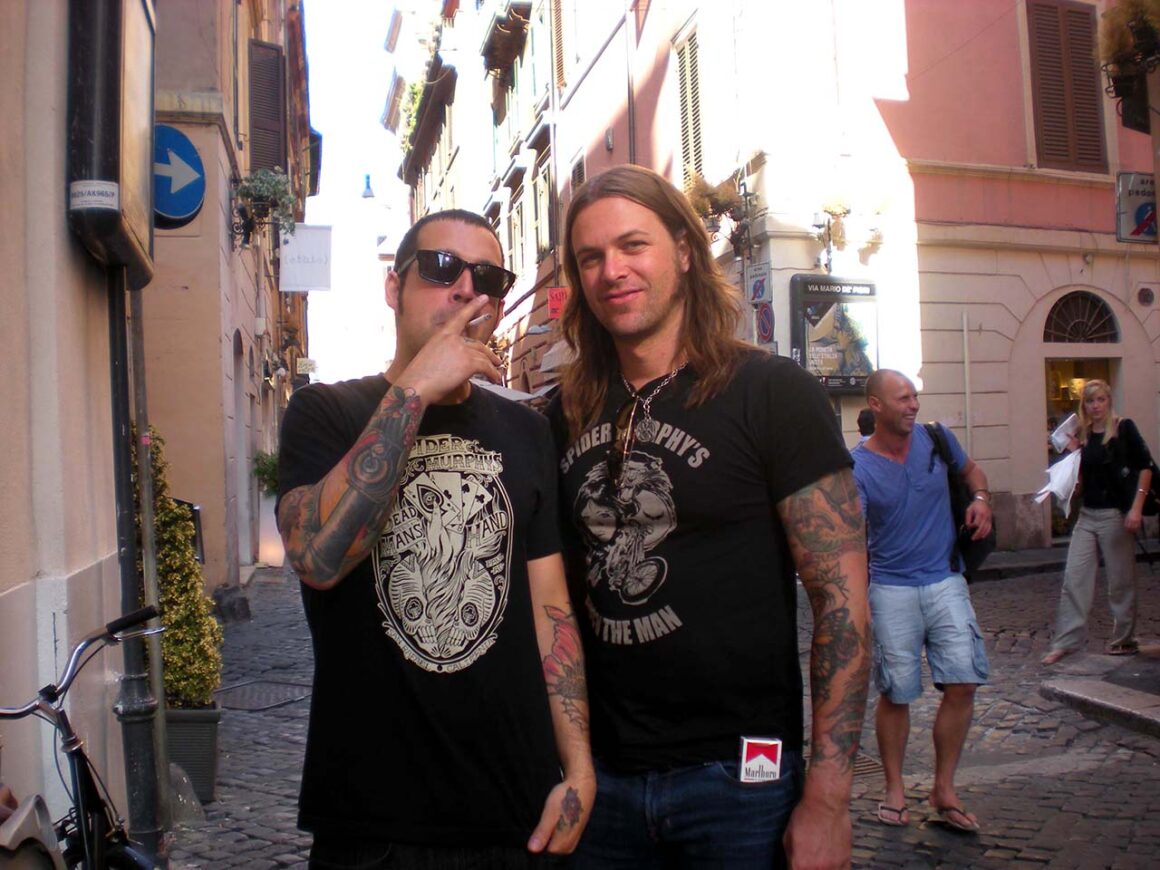 Is there any particular teaching you bear in mind when you're working?
Always do your best, and have fun.
Beside tattooing, what are you really into and what do you do in your free time?
I love painting, riding my motorcycle, and traveling.
Are you a real music lover? What song or album means the most to you?
Yes, music is very important, without it, life would be so boring. I couldn't think of one album or song in particular, but I love rock and roll.
What plans have you got for the future? Where will you be and what will you be doing ten years from now?
My plans for the future are to continue to travel as much as possible, paint more flash, and spend time in the tropics.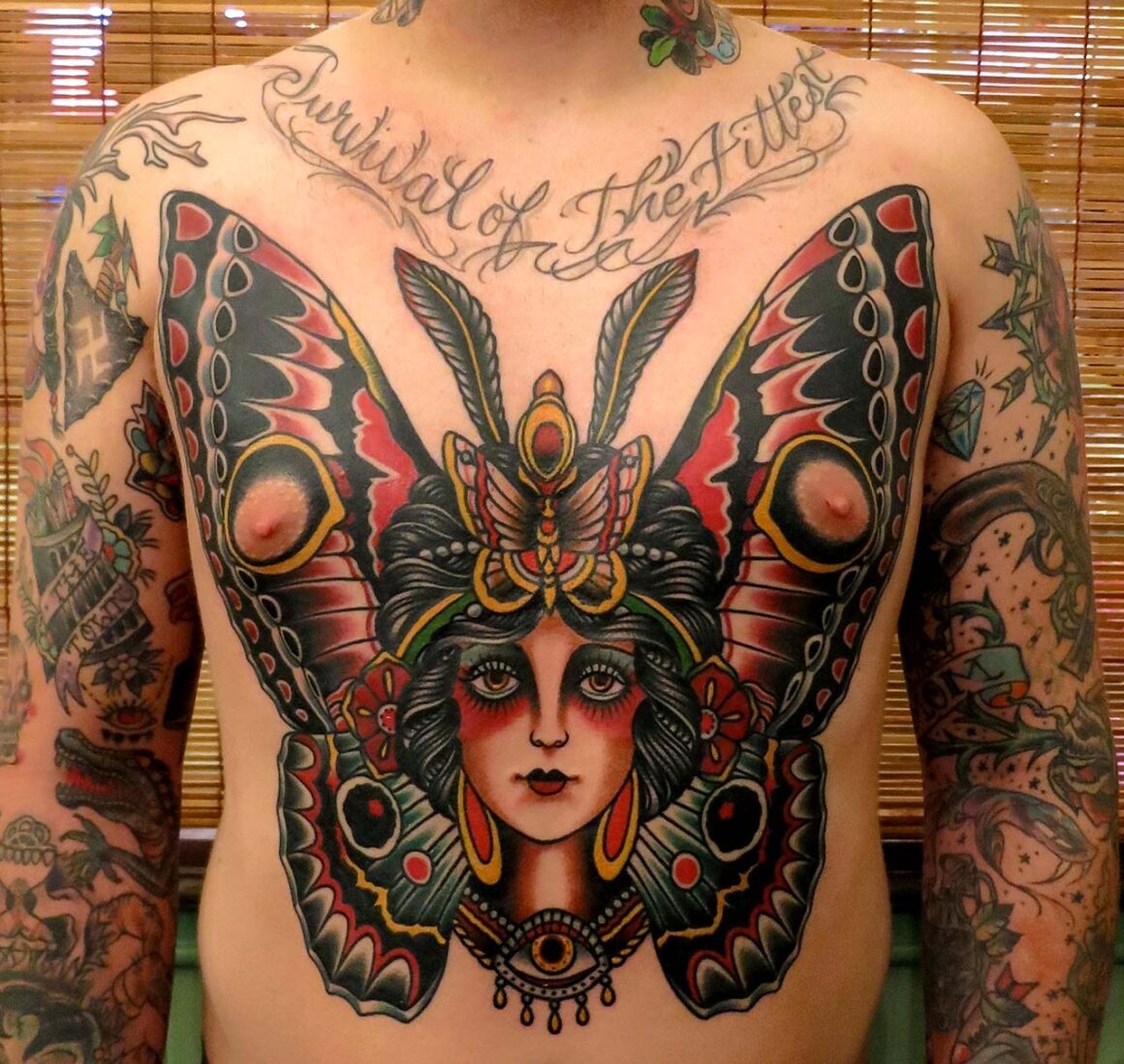 In closing this interview, what does this book represent to you?
This book represents a huge milestone in my career, all of the art that I do and passion for tattooing.
GET YOUR COPY NOW!
Don't miss to have this amazing book by Paul Dobleman…