The fascinating, bizarre and utterly singular creatures which populate Japanese legend, frightening creatures with supernatural powers, some evil, others benevolent, some preferring to live in wild places and avoid human kind, others choosing to live near or among them.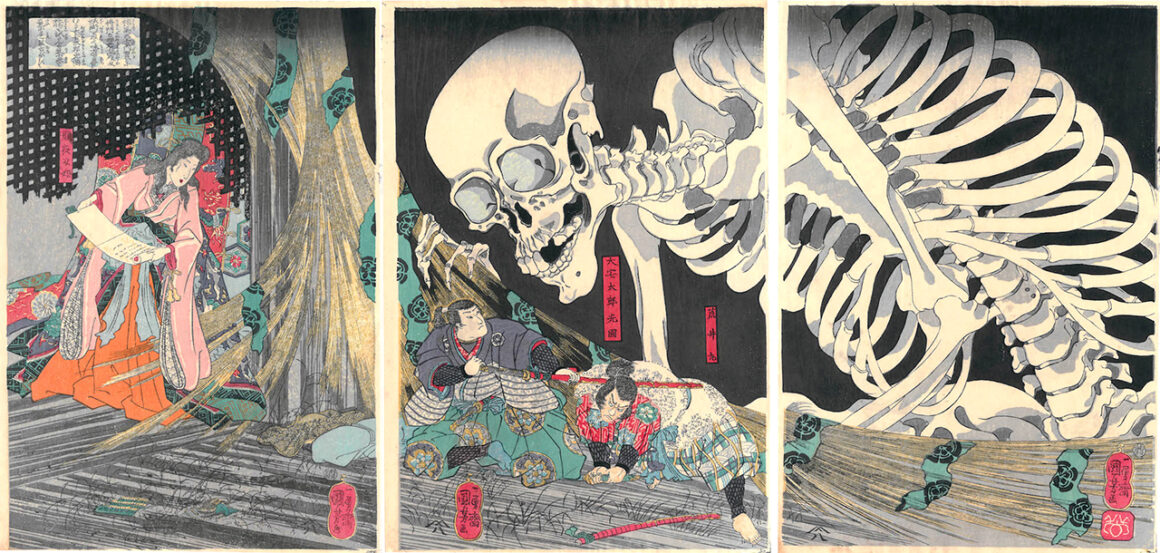 The secrets of this world are revealed in the exhibition Yōkai. Period prints of Japanese monsters, in Villa Reale in Monza.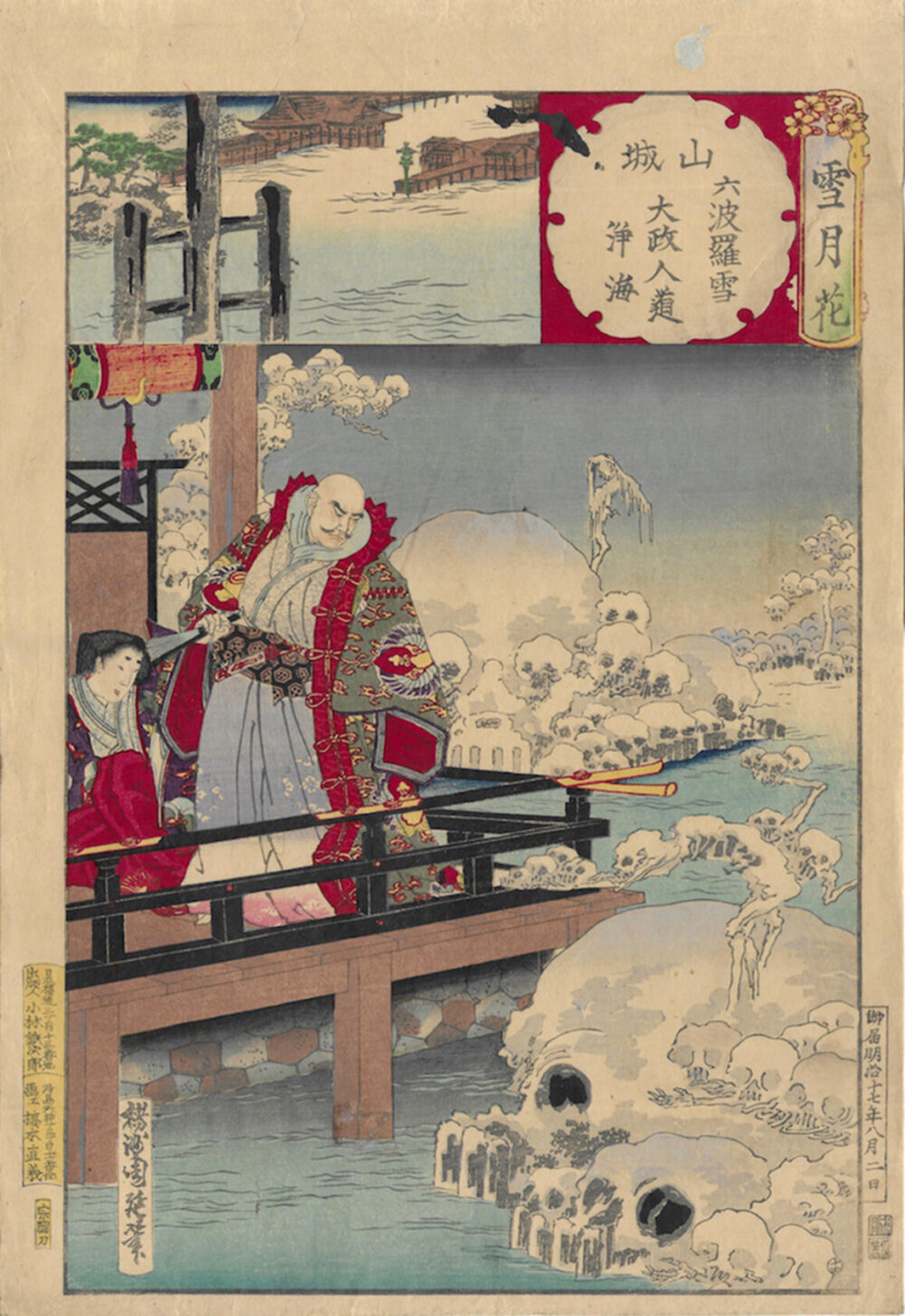 The ritual began after sunset: the samurai met in a room illuminated by the light of one hundred candles. Each samurai told his companions a story with the aim of frightening them with tales of the monsters of Japanese tradition.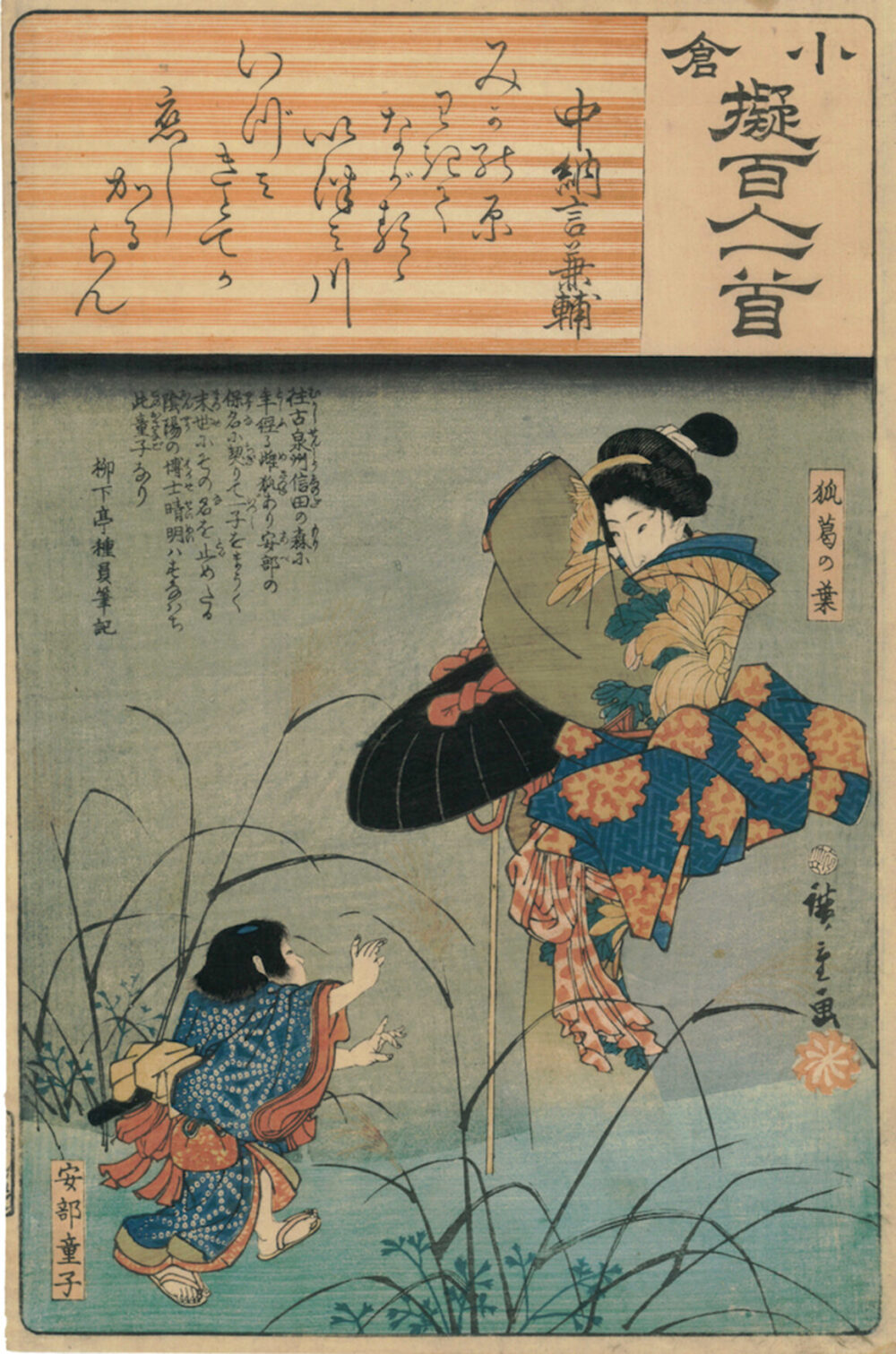 Jorogumo, comely maidens who reveal to their victims their true nature as enormous spiders. Tanuki, amiable shape-shifting badgers: Bakeneko, monstruous cats; Kappa, water creatures who interfere with boats; Ningyo, Japnese mermaids whose perfumed flesh can grant men youth or a horrible death; Okiku, the inconsolable ghost in search of the tenth plate which was stolen from her…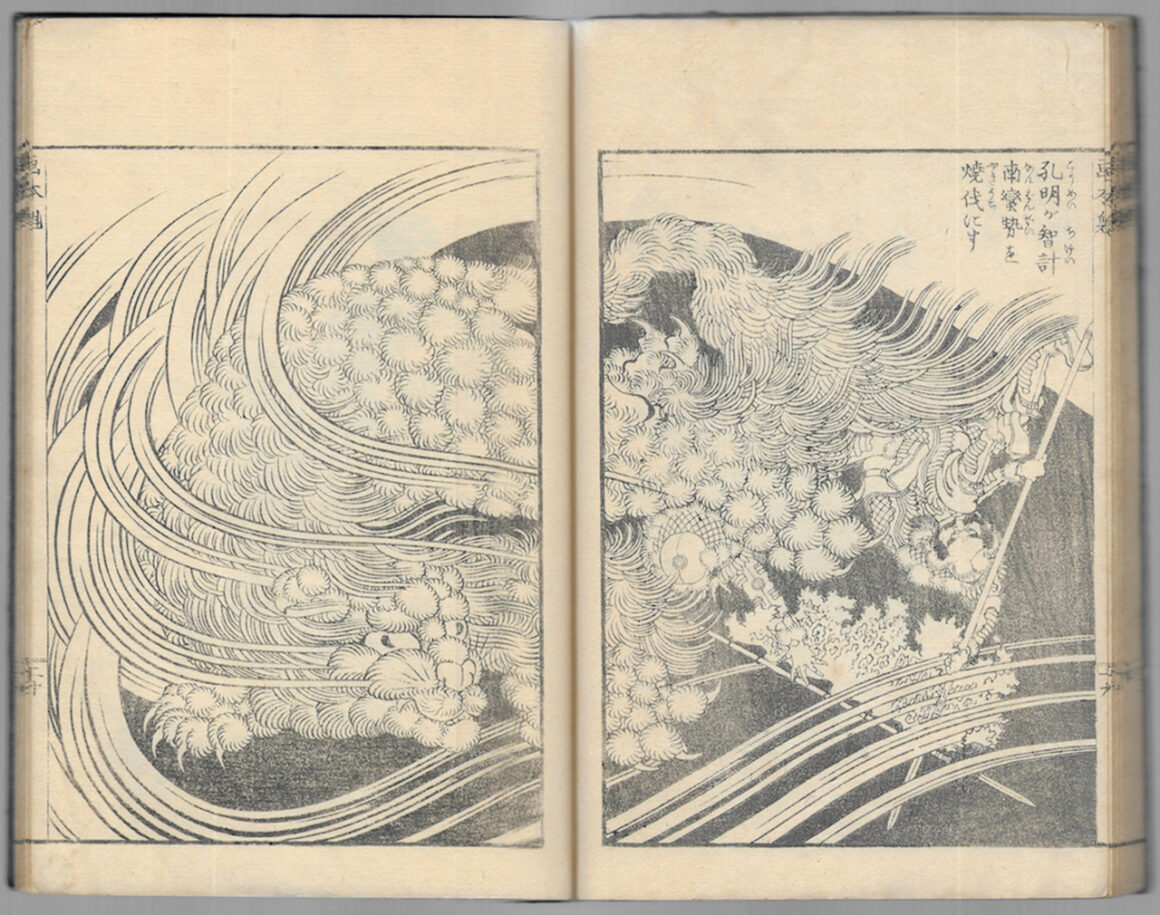 At the end of the horror story, whoever had told it had to stand up, blow out the candle in his lantern, take a mirror and gaze into it in the furthest corner: the gradual dimming of the light in the room accompanied the telling of ever more frightening, suspenseful tales.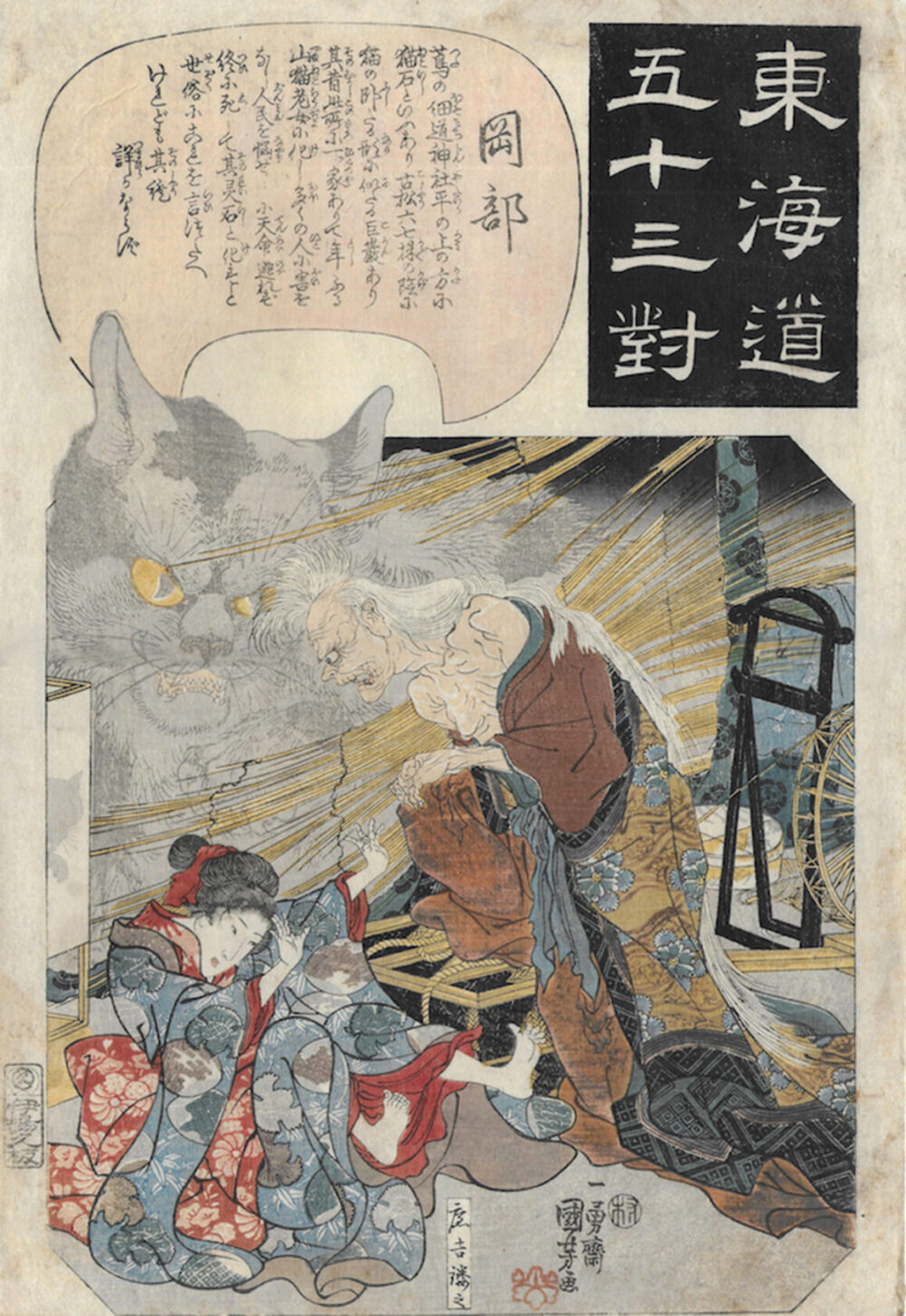 It is the monsters of these stories, featured in magnificent works by the most famous Japanese artists of the 18th and 19th centuries, which are the focus of this exhibition Yōkai. Period prints of Japanese Monsters, curated by Paolo Linetti and at Villa Reale di Monza until 21st August 2022.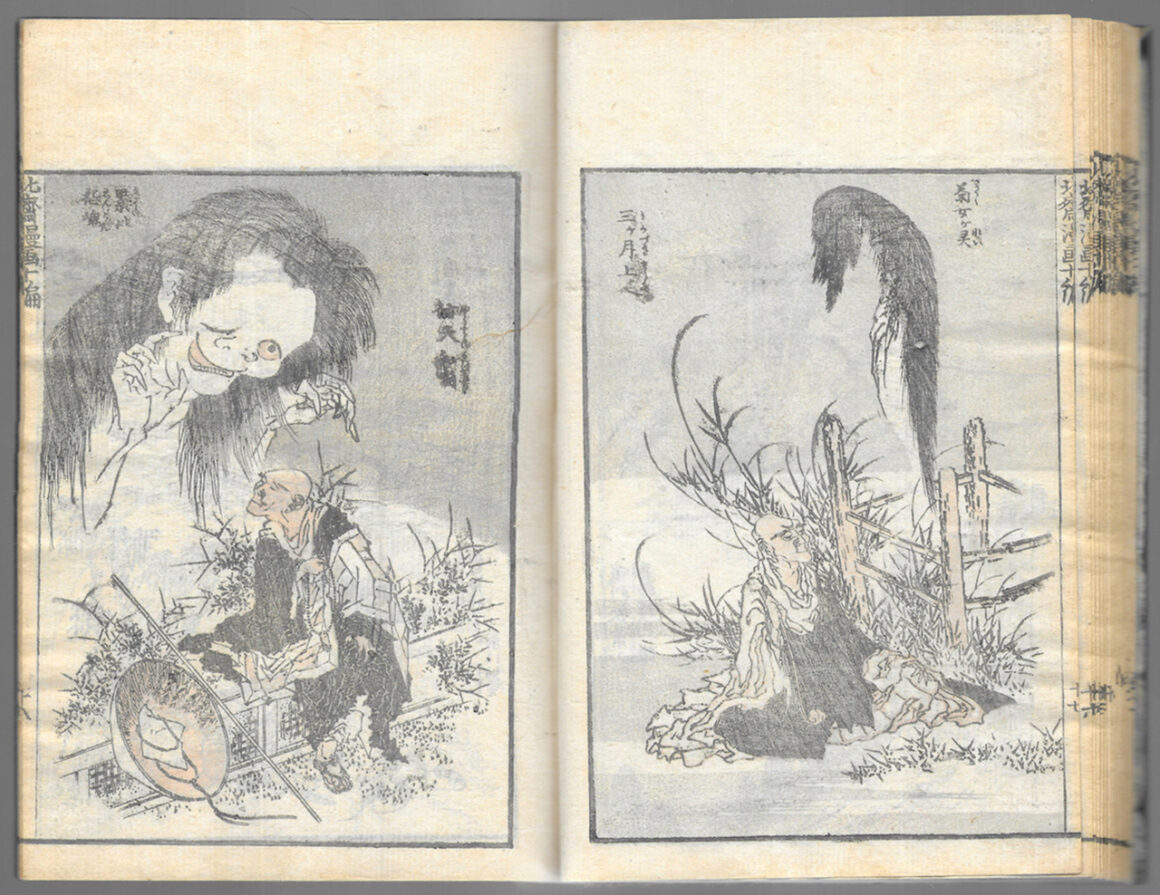 A fantastic journey with stories combining myth, thrills and mystery in two hundred works by the most frightening Japanese artists of the 18th and 19th centuries.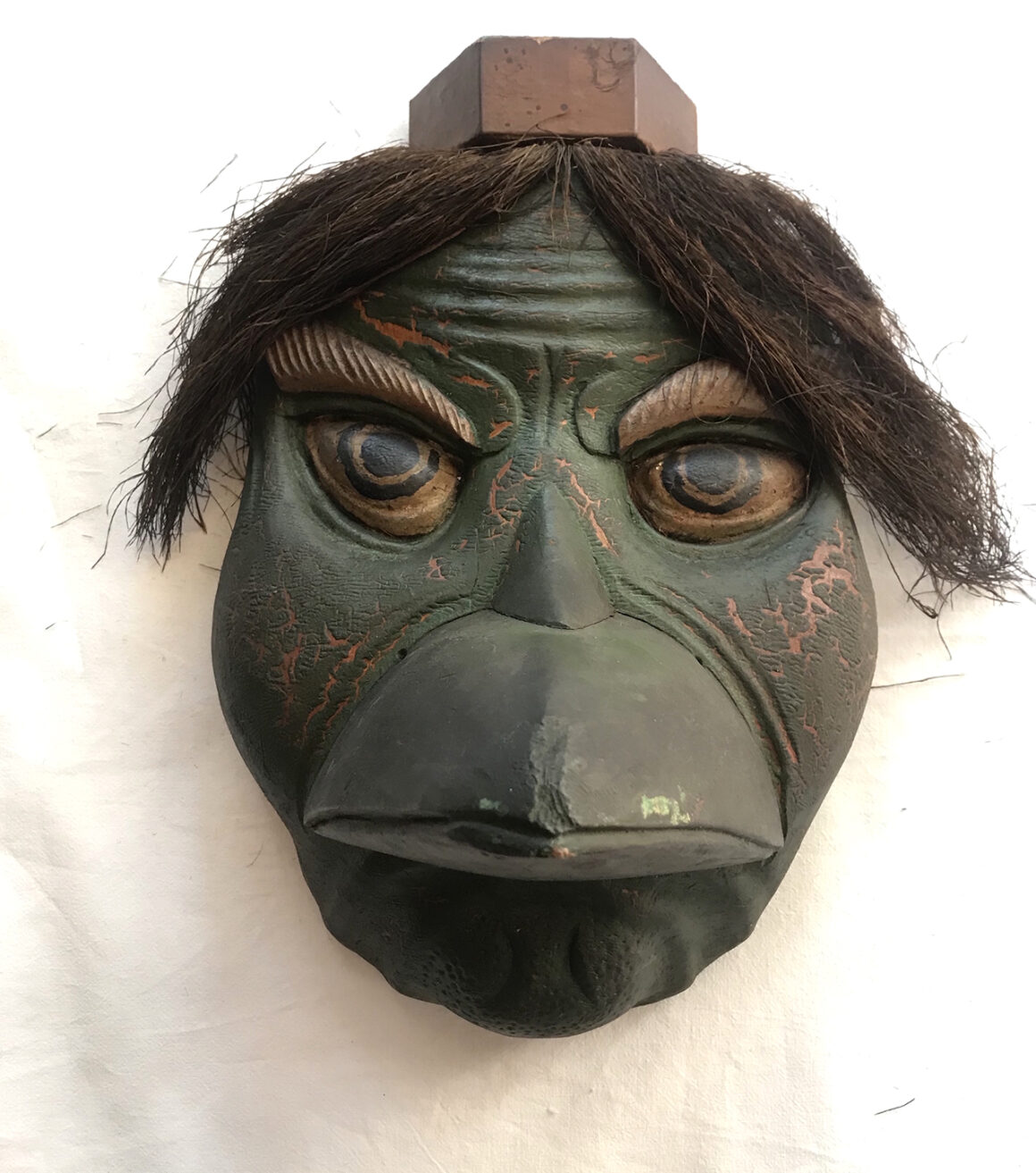 Historic woodcuts and rare old books as well as period clothes, traditional weapons, a set of Samurai armour and 77 little sculpted ivory netsukes never seen before in public. Like an eleven metre long scroll, this too on exhibition for the first time, which tells the tale of Shutendoji, a mythological creature (Oni) at the head of an army of monsters which haunted Mount Oe in the Kyoto area.
The exhibition is subdivided into eleven sections, designed as a journey through Japanese imagery. It opens with an emersive room which allows the public to relive the traditional test of courage endured by the samurai in the Ritual of a hundred candles.
The project is complete with a section produced by the publisher Hop!, works by Loputyn, real name Jessica Cioffi, who presents us with six original illustrations created for the occasion, inspired by and depicting six Japanese legends.
In each illustration the artist gives a contemporary twist to a tale and a monster in her own inimitable style. All six illustrations are available in a small book published by HOP! on sale exclusively at the exhibition.