We are in downtown Salem, Massachusetts, the perfect place to be at Halloween time. We're going to accompany our readers in a very weird place: The Helheim Gallery…
Once upon a time in a small Massachusetts town, there was a tiny hidden place that was dark and welcoming at the same time, full of lace doilies, dried herbs and strange furnishing.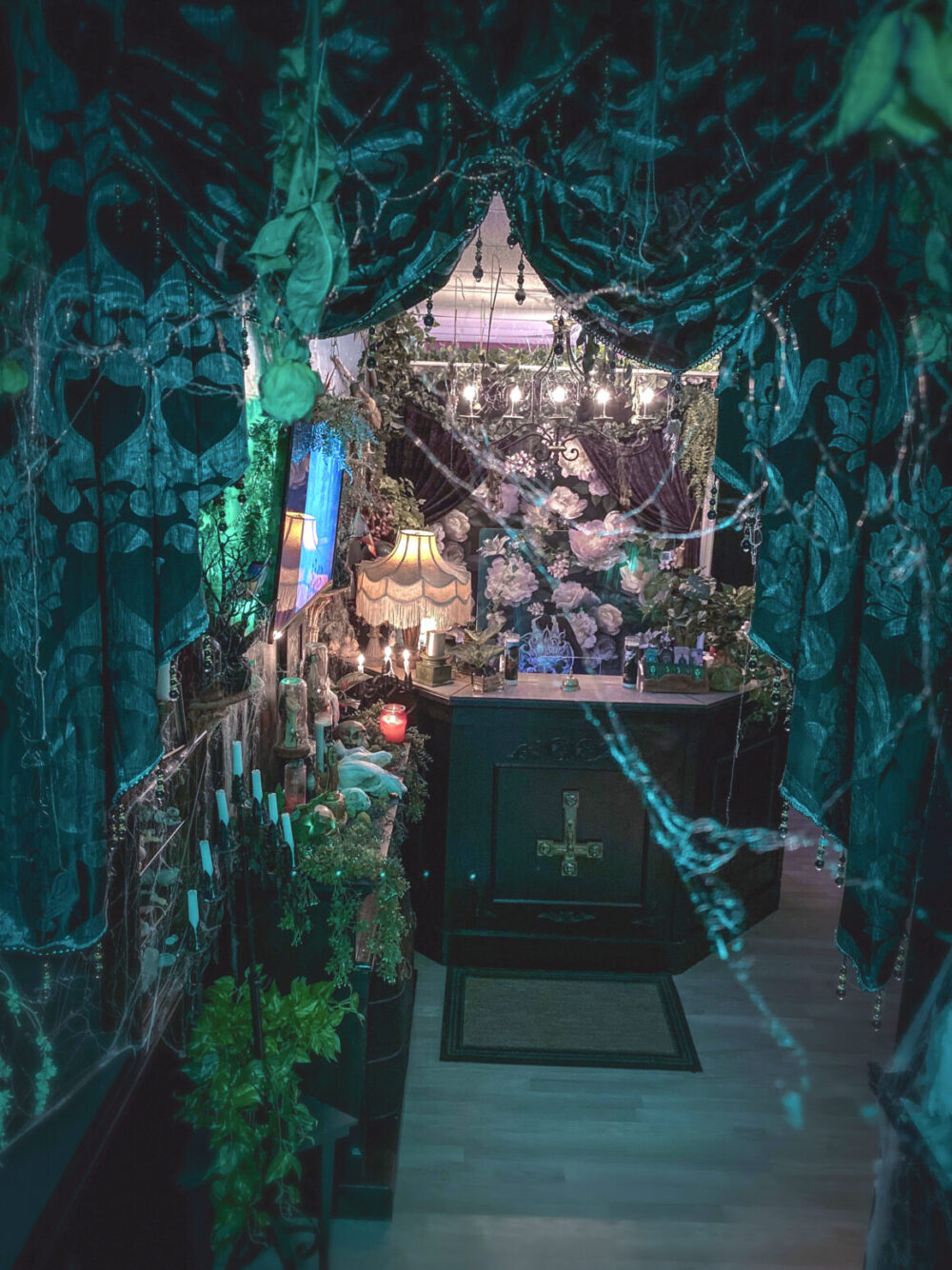 There lived a woman, who enjoyed appearing half alive and half dead, along with a group of talented artists. This place had a rather spooky name – Helheim – which in old Norse means the home of Hel, goddess of the underworld…
Our studio is kind of a hard-to-spot little secret. I always joke that we abide by Narnia rules; you're not expecting to find anything and then BOOM you're in the middle of a little forest witch's cottage – says Kelly Doty, owner of the Gallery.
When we opened Helheim Gallery, we wanted to make a home base that felt like it was ours. No matter where we travel or what projects we get up to, it's comforting to come back to Salem to a shop that prides itself on artistic growth and development, and is full of friendly, if often awkward, faces.
Helheim Gallery is what would happen if a bunch of Baba Yagas and ghouls got together and stopped eating lost woodsmen and started tattooing instead! Sometimes when I'm at the shop I look around and I feel like I'm in an old forest hag's treasure chest.
We built Helheim Gallery partly because we all really like each other and are motivated and inspired by each other. And, of course, sometimes when you get that many hours in with your favorite people, you're gonna start talking about gruesome crimes and your top 10 favorite Drag looks of all time while simultaneously showing off pictures of your pets dressed up as pretty ballerinas.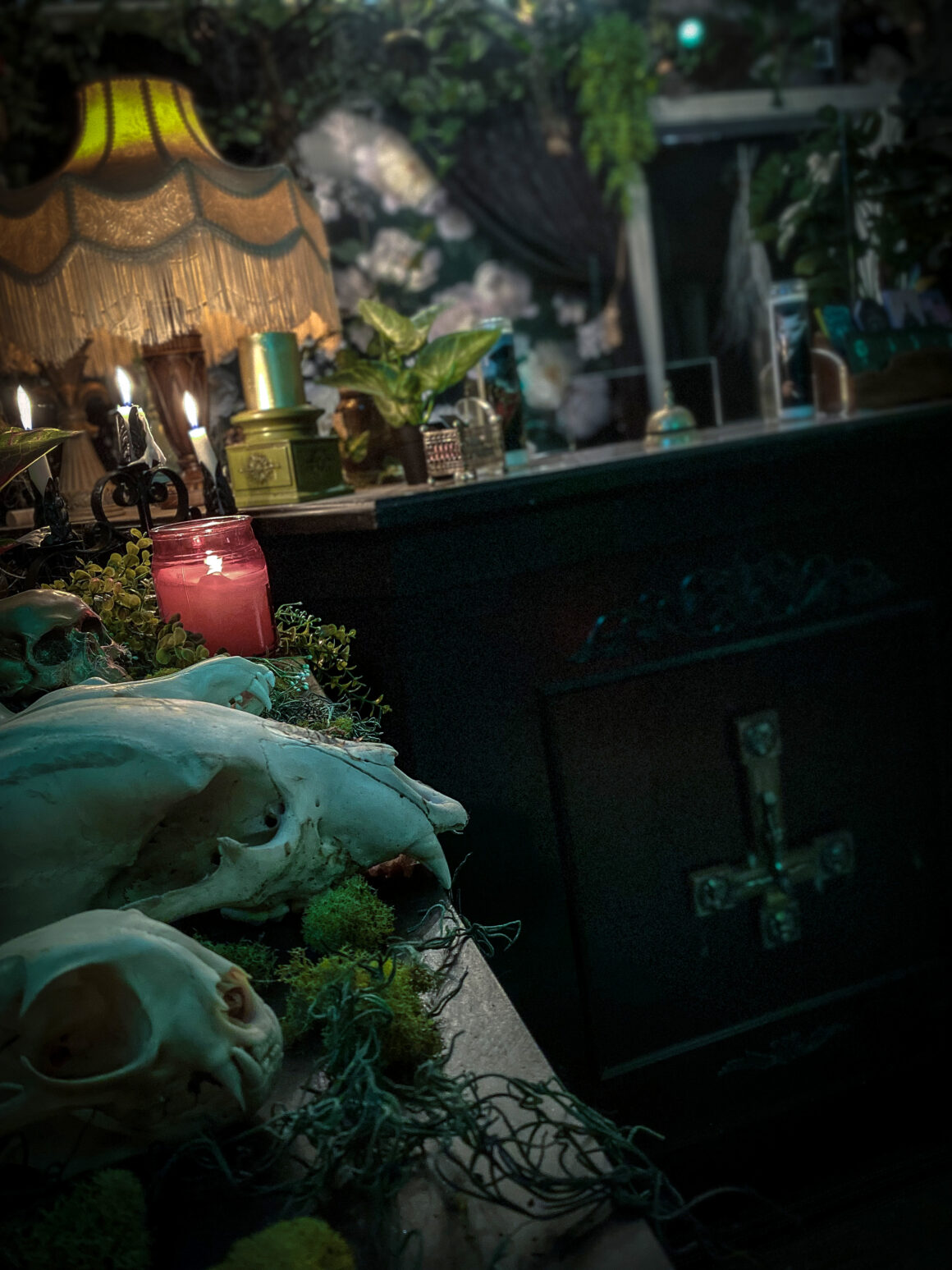 So this is the perfect time to come and visit you!
Yes it is! Salem is Halloween town! I feel like it's hard to mention the tendency towards creepiness in Salem without acknowledging how seriously we all take Halloween.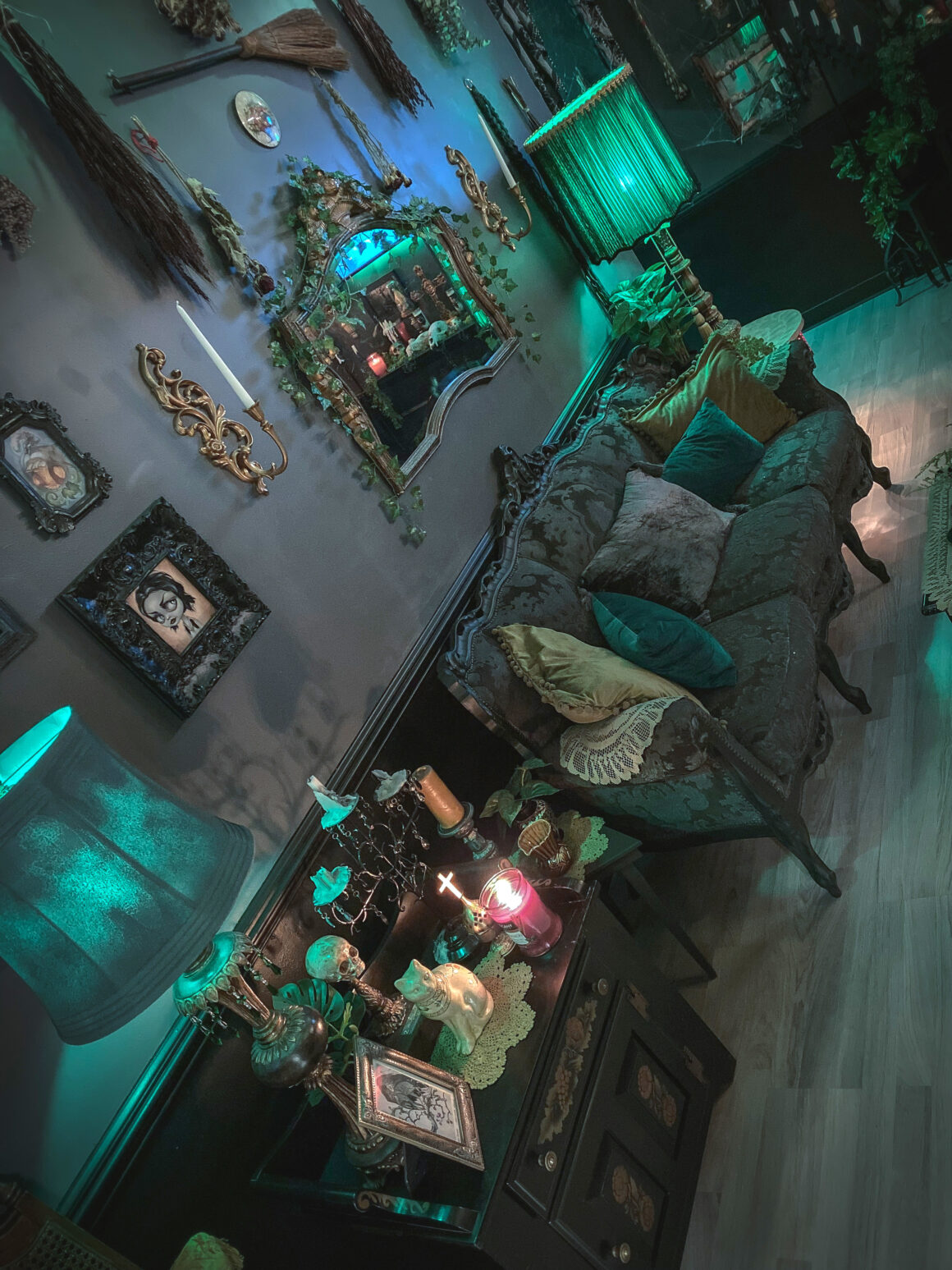 For one month every autumn it's like a dark carnival all over town! It can be crazy, but at the end of the day there are so many ghosts and goblins prancing around that it's clear why so many spooky people call it home. It's a sanctuary for friendly ghouls!