We're in San Diego to visit the two premises of one of the best known shops on the international scene, The Full Circle Tattoo, a hub of inspiration, creativity and imagination.
Here to introduce us to the crew of the two shops is Bill Canales, the tattooist who, back in 2008, together with James Tran gave the world this Circle of creatives where tattoo ranges from Japanese to Traditional, Neo Traditional and Black 'n' Grey and everything in between.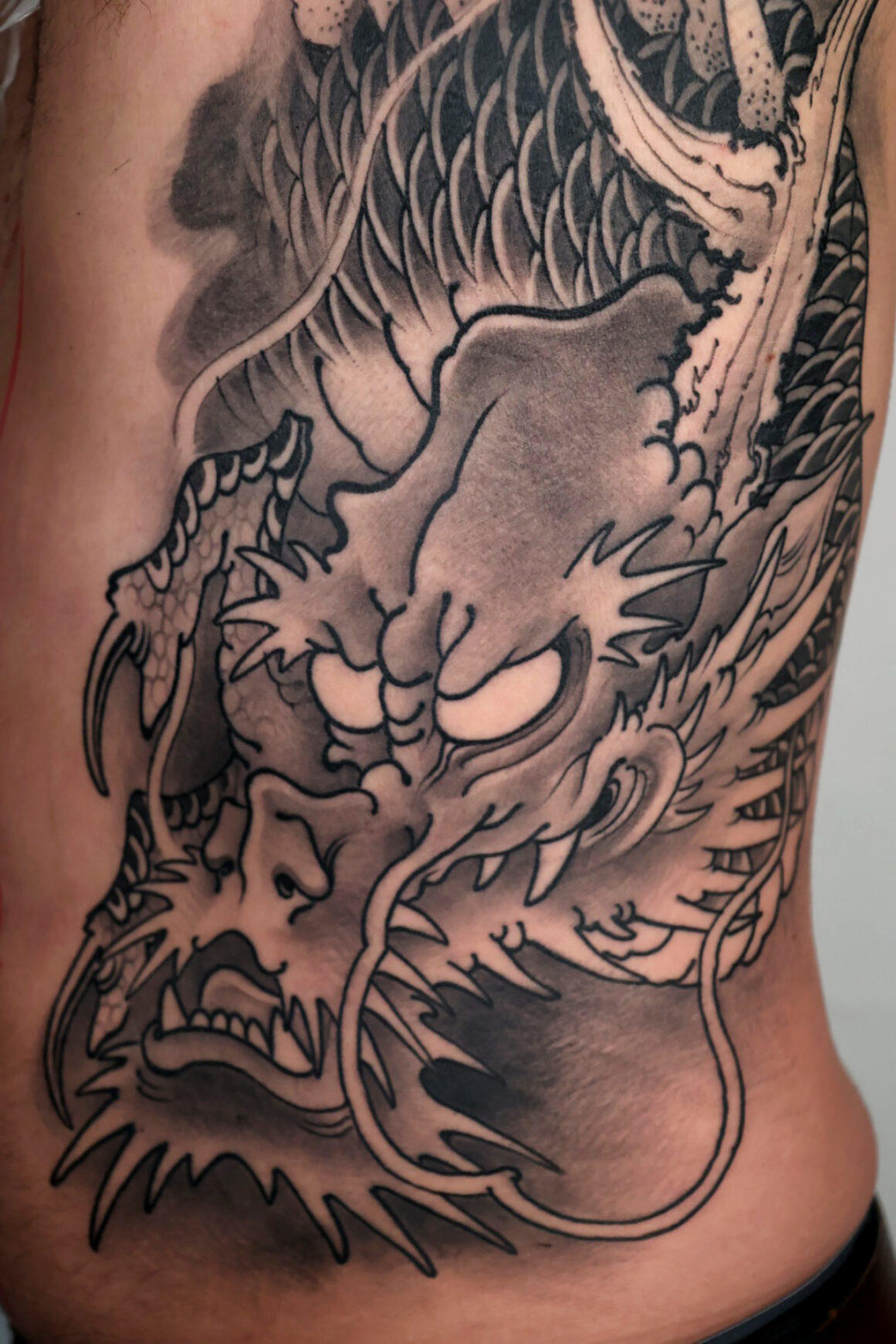 "Welcome to Full Circle Tattoo! This is a space for inspiration and imagination where all are welcome and nobody needs to feel intimidated walking through the door because our focus is full-service, custom tattooing in a space that feels inviting and collaborative".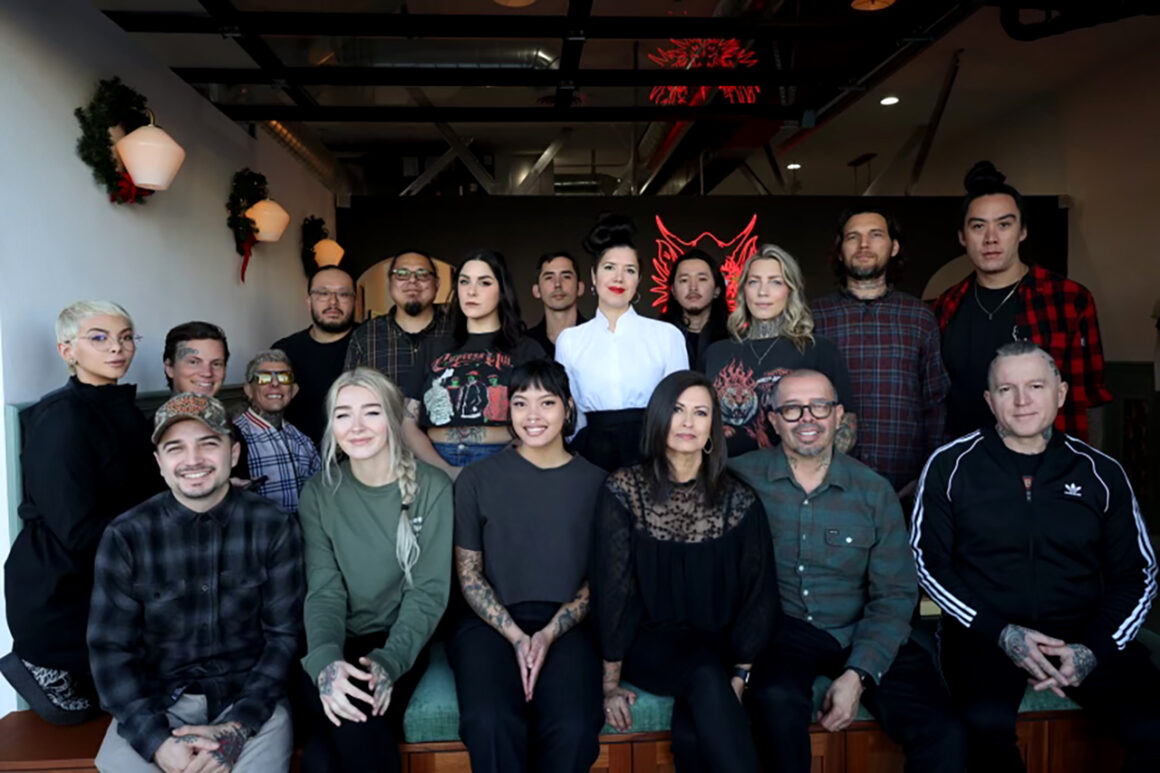 Both studios are located in artsy, casual neighbourhoods. The surrounding streets are a mix of funky residential— old craftsman homes sub-divided into smaller apartments, coffee shops and restaurants, record stores and vintage boutiques. The South Park location is inside of an old Spanish style building. On that block alone, we have an art gallery, a plant store, a BBQ joint, a tiki bar and a coffee shop. All of these are small, independently-owned businesses and there is amazing community spirit in both neighbourhoods.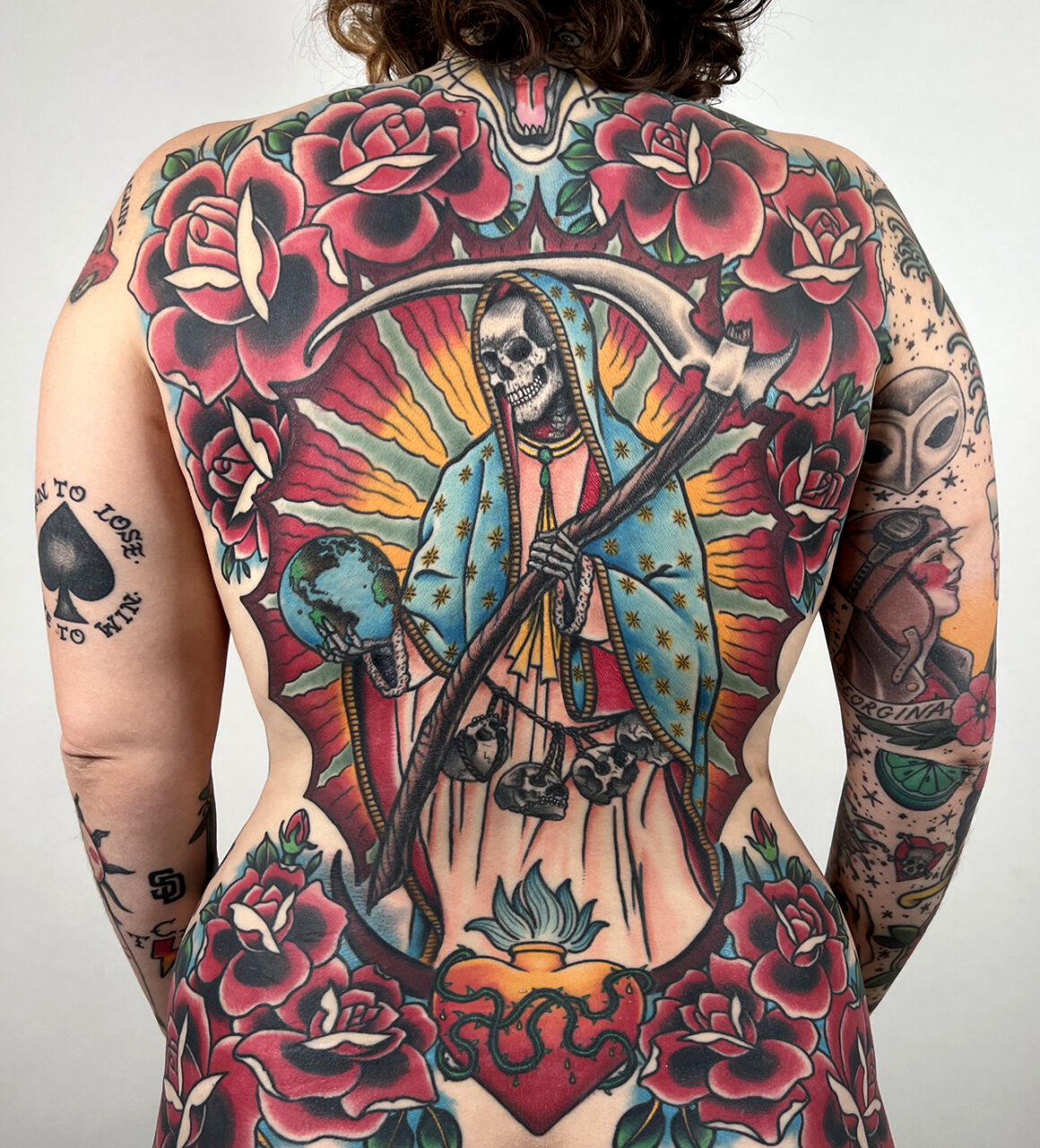 We get a lot of tattoo tourism, you know, visitors from out of town who want to commemorate their visit to San Diego. We get neighbours just popping in while walking their dog to inquire about their next tattoo. It's just a really friendly place with great energy. It feels very welcoming and we've worked hard to make it that way! We appreciate every person who comes through these doors but our return clients are truly amazing.
Although we take walk-ins when we have the space, we are mostly booked with returning clientele and our reputation has been built largely on word of mouth. We don't do any traditional advertising and that feels really special— we are so grateful to our clientele for that.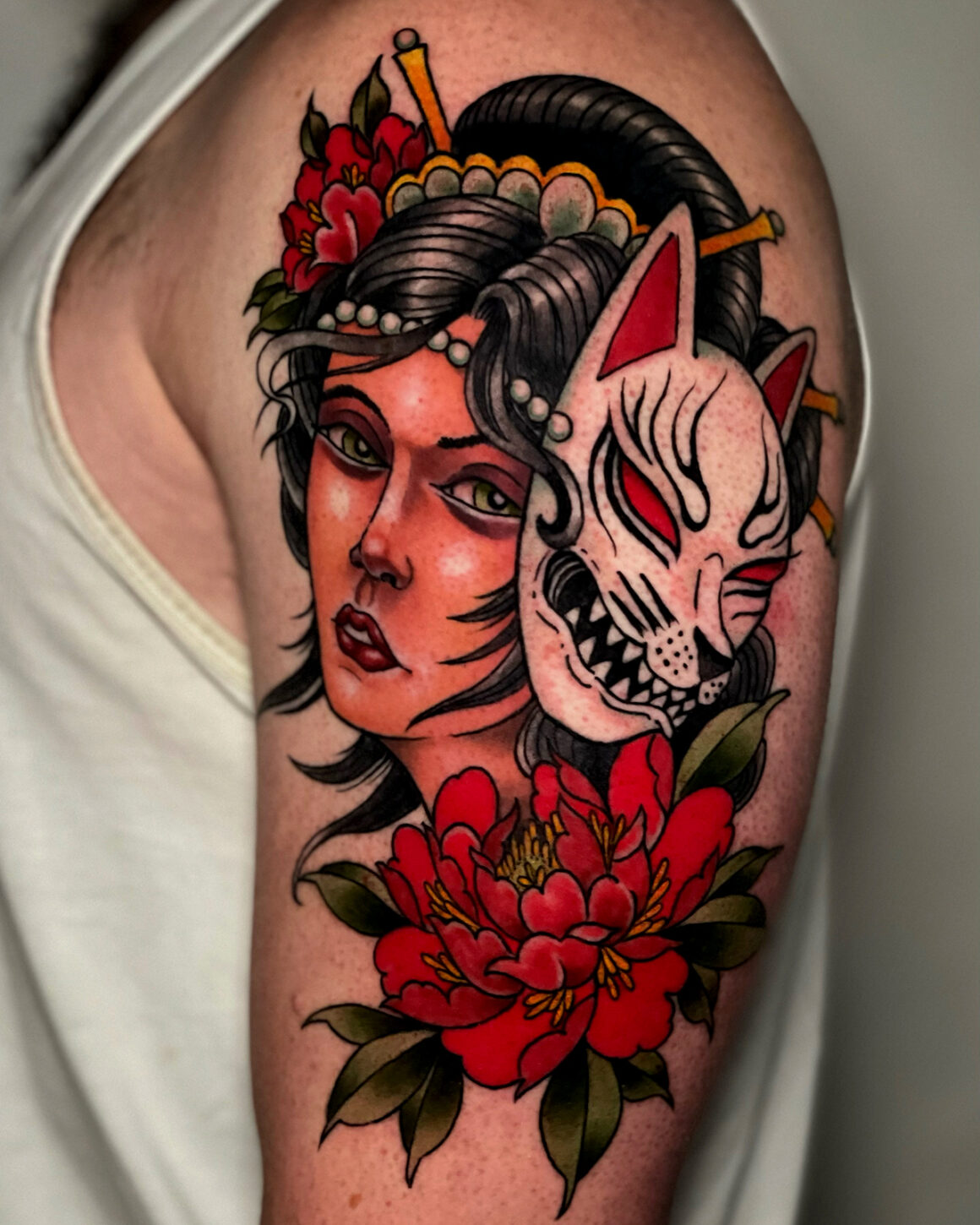 We have 13 resident artists including myself— six at our original shop and seven at the new — and four support staff including our shop manager. At any given time, we may have a guest artist or two visiting us as well.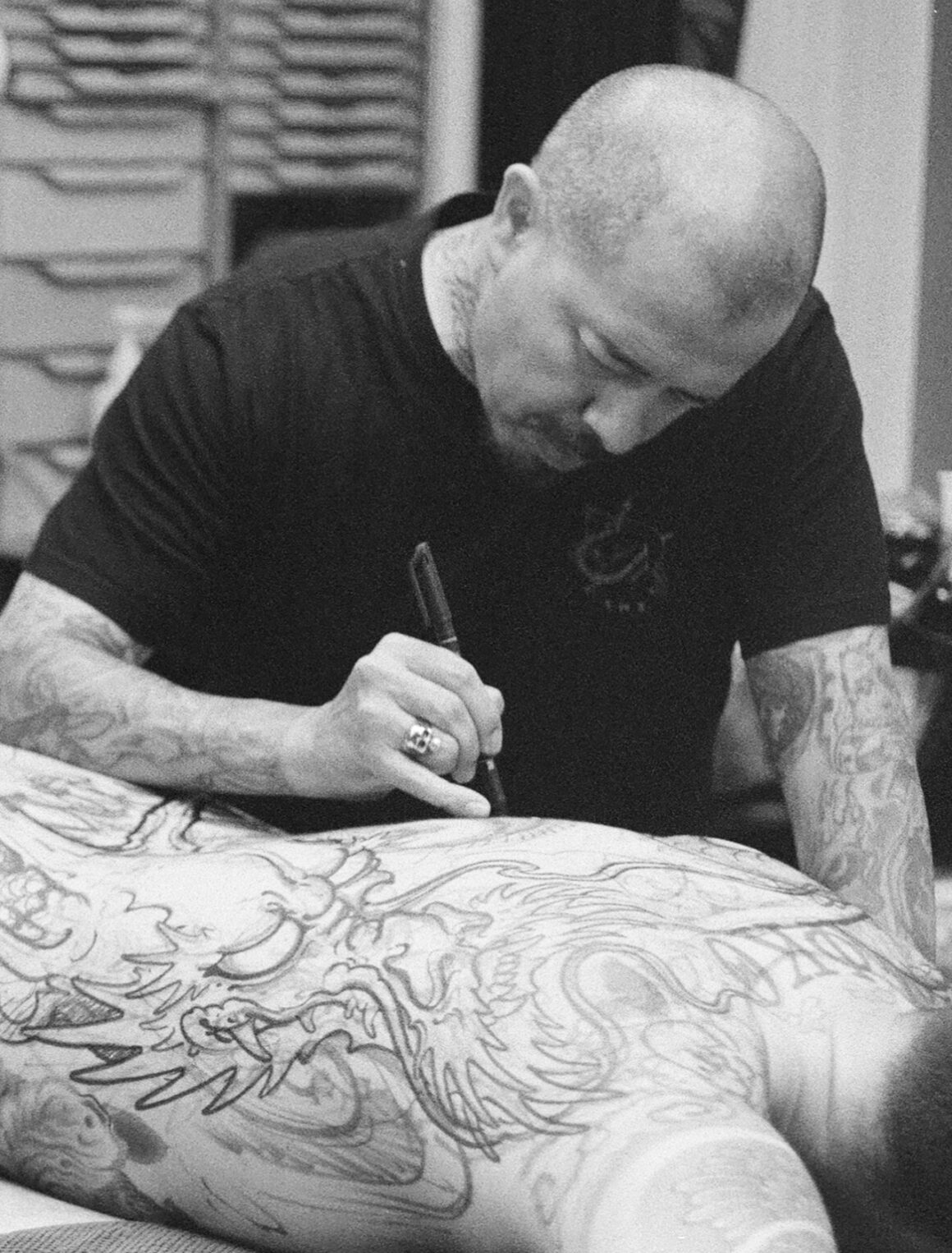 With me there are: James Tran, Dean Fleischmann, Jordae, Sarah Struck, Yusuke Wakasa, Lu Mejia, And then over at our original shop, we've got: Matt Howse, Katherine Brannock, Pete Vaca, Tracy Martino, Brooke Weeks, Josh Weeks. Finally, up front at each shop, we've got three amazing support staff: Sirena, Raven and John.
They are critical to the client experience and the overall function of each space. And of course, our shop manager, Justine keeps everything running smoothly!
Read the full interview and see more about the works of the team on the latest issue of Tattoo Life here