We are in Sutton Coldfield, in the United Kingdom, in the Birmingham area. Waiting for us is Rich Harris, founder and owner of the Dark Horse Collective and – for many of the team – a mentor.
We are together today to get to know all the artists that make up this creative hub where colour holds a place of honour, workshops are held on a regular basis and the walls are adorned with original art exhibits.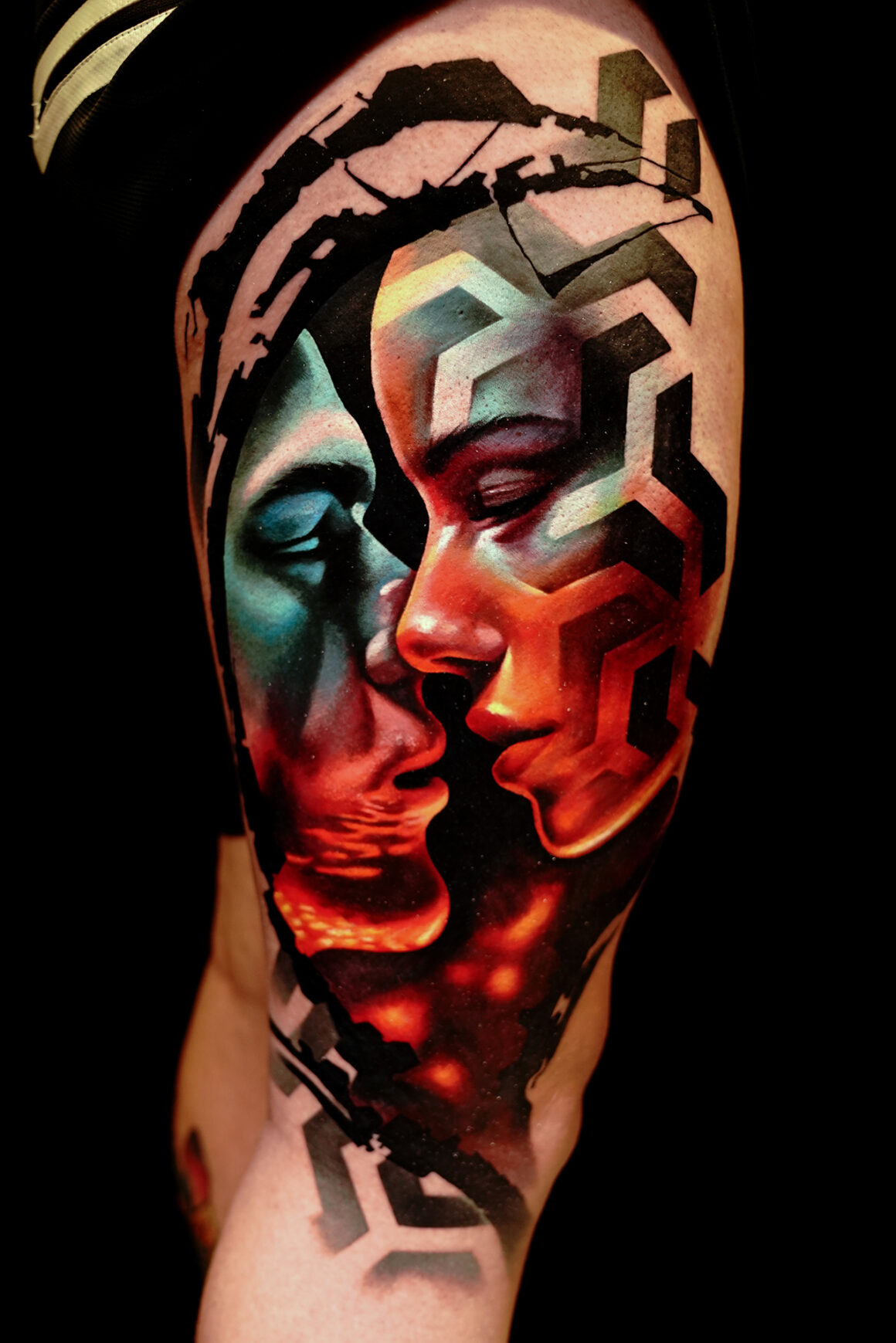 "Welcome Tattoo Life and thanks for coming to see us! I opened Dark Horse Collective in June 2014 and working here alongside me today are Tom Stephenson, Sir, Josh Hall, Liberty, Oliver Kirkham, Alice Ramsay, Jonarton, Gemma Pinner and Scott Ashmore. We do cover a big range of styles. Four of us do colour and the rest black and grey.
We're always trying to help each other. Whether its techniques, design work or even putting on a stencil.
It's very comfortable and productive. We have our own barista who makes amazing coffee and we take it in turns to cook for each other and rate the cooking after! We have a mix of movies on during the days so the clients can relax more so it's generally a relaxed and fun environment.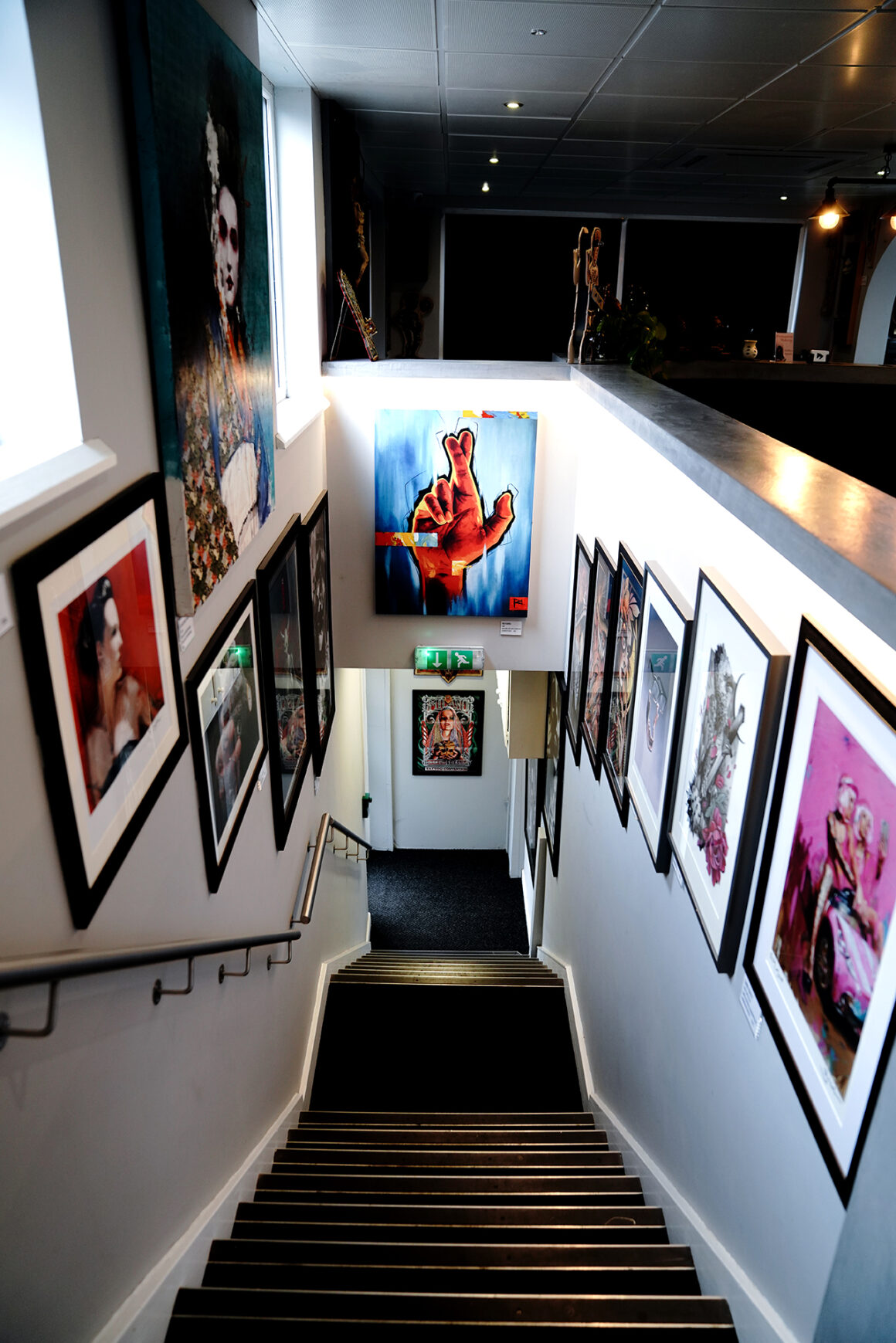 Along with the great artists we have I wanted to create an art gallery and a workshop hub. All the walls are dressed with original works, some from our artists, and we have many beautifully framed prints from my favourite artists.
Nearly everything on the walls is for sale, which allows our clients to buy art they wouldn't usually come across day to day.
Thank your readers for taking time and checking out our artists and what we do. We hope to see you at Dark Horse sometime in the future!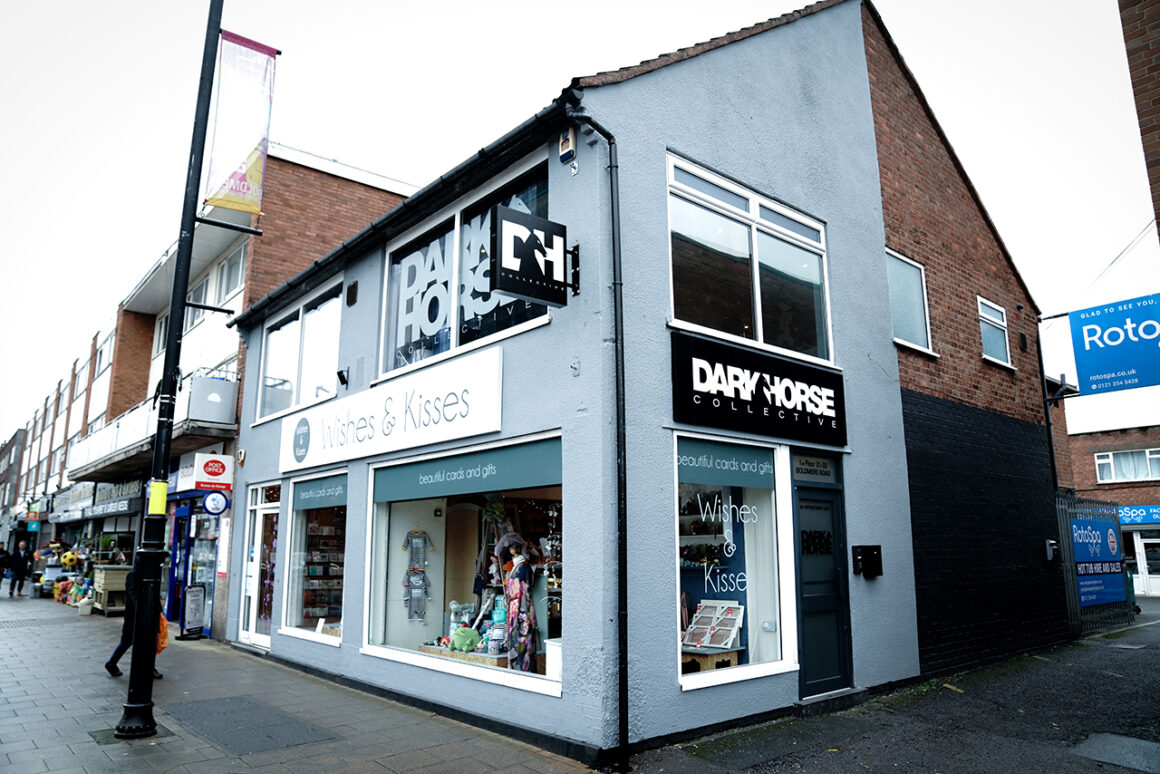 DISCOVER MORE!
Meet the artists of the team and see more about Dark Horse on Tattoo Life magazine here: Tattoo Life May/June 2023