We're in Canada with the famous tattoo artist Derek Turcotte to visit the Electric Grizzly Tattoo. Derek Turcotte is waiting for us with the other resident guys: Pascal Malorni, Lou Fontaine and Shawn O'Conner.
Electric Grizzly is s large open space with a great wooden counter, a deer's head and a brown bear looking down at you from above the fireplace where there's a fire burning all through the winter months, and lots of paintings hanging on the walls.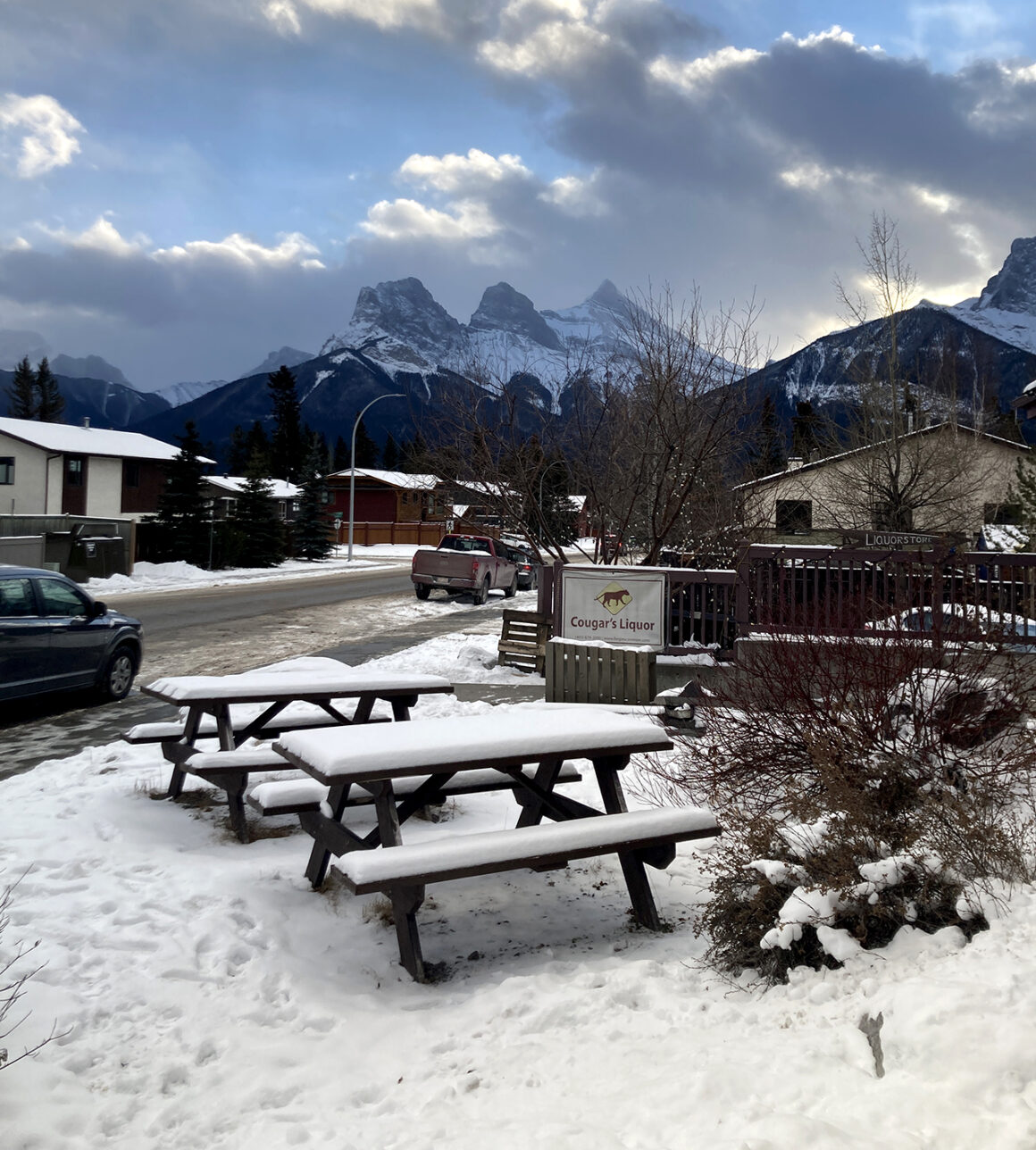 We are in the heart of Canmore, a little town in Alberta in Bow Valley, about 15 minutes from the world famous Banff National Park: it's a great valley in the Rocky Mountains, where you can find fantastic camping, trails, snowboard runs and anything you can think of to have fun outdoors.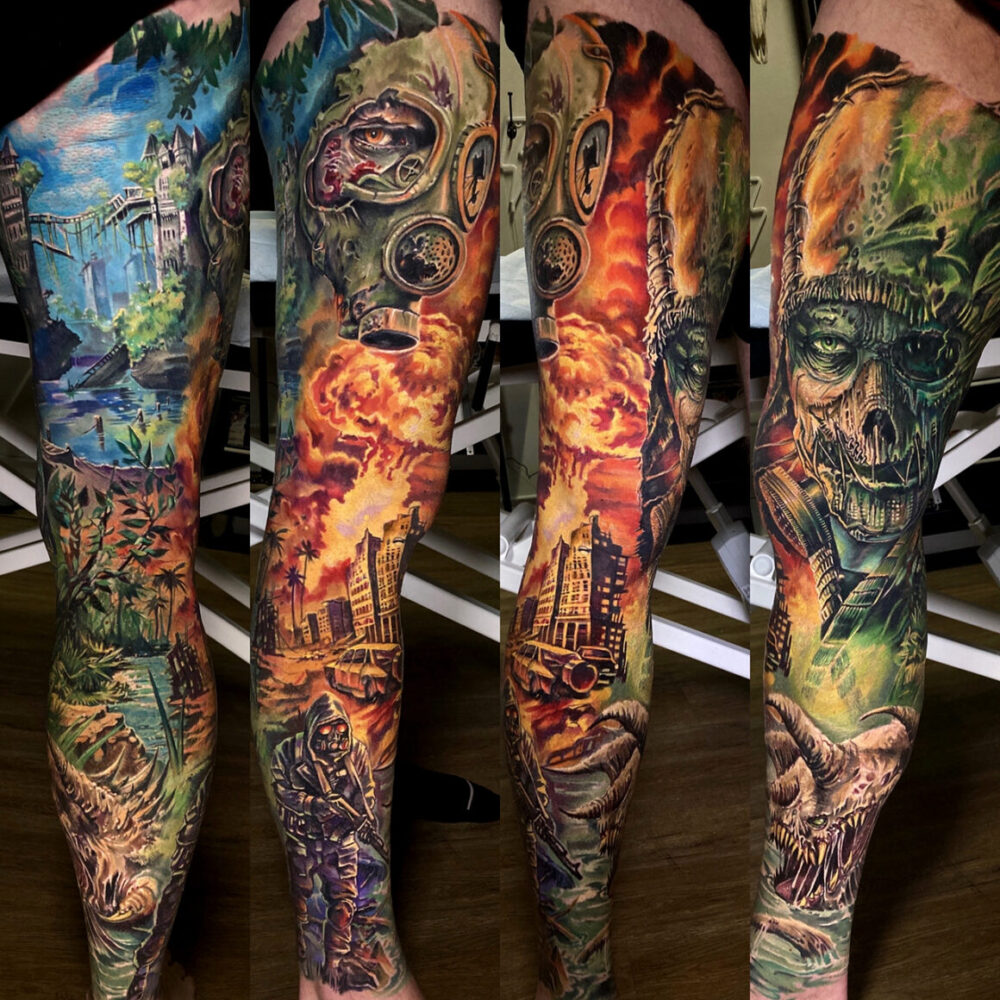 From the shop there is a stunning view of 3 Sisters Mountains, which tower majestically above the town and are in clear view even on the road you take to get here.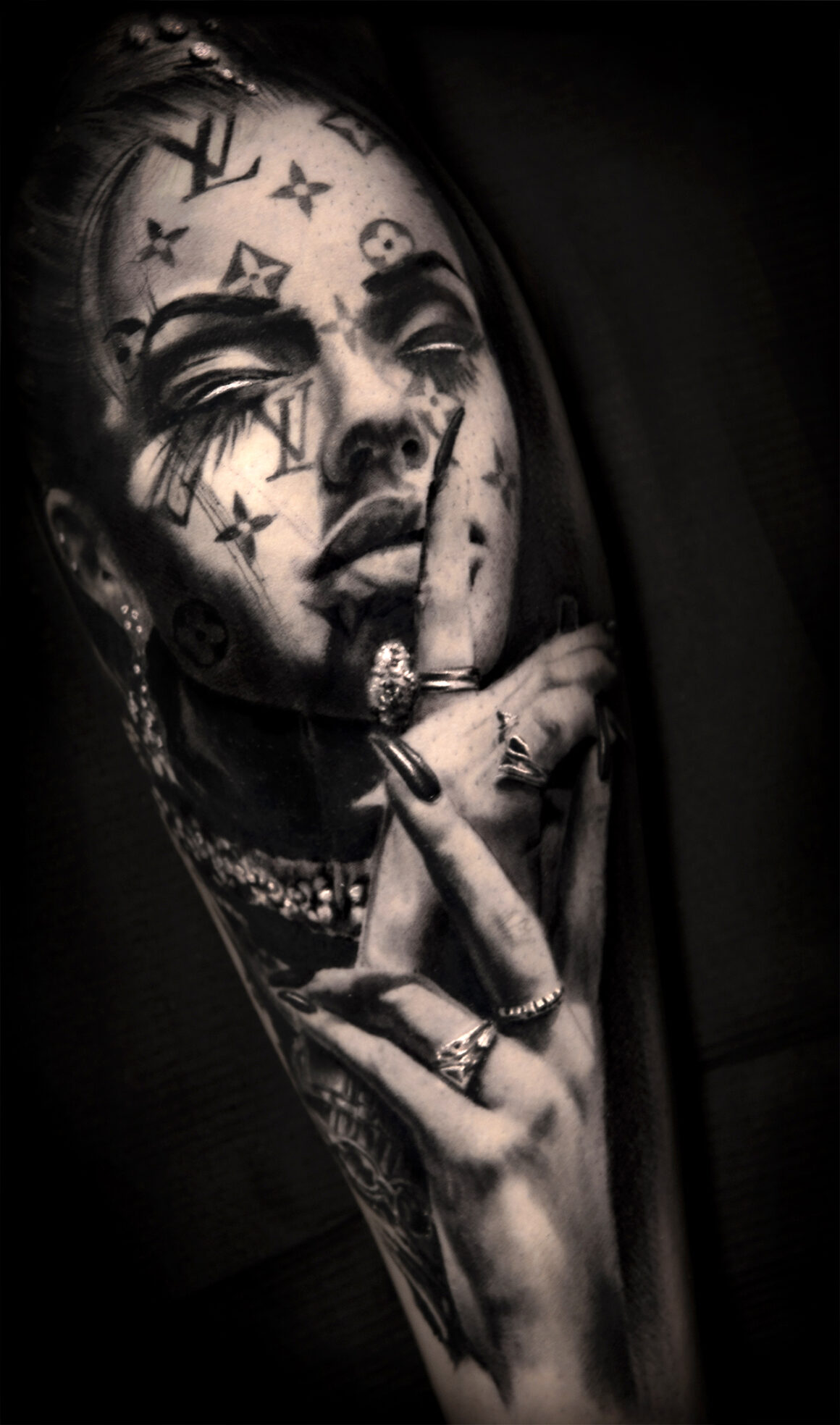 Many of the people who live in mountain towns are locals who grew up here, but they've also got some international folk or tourists passing through.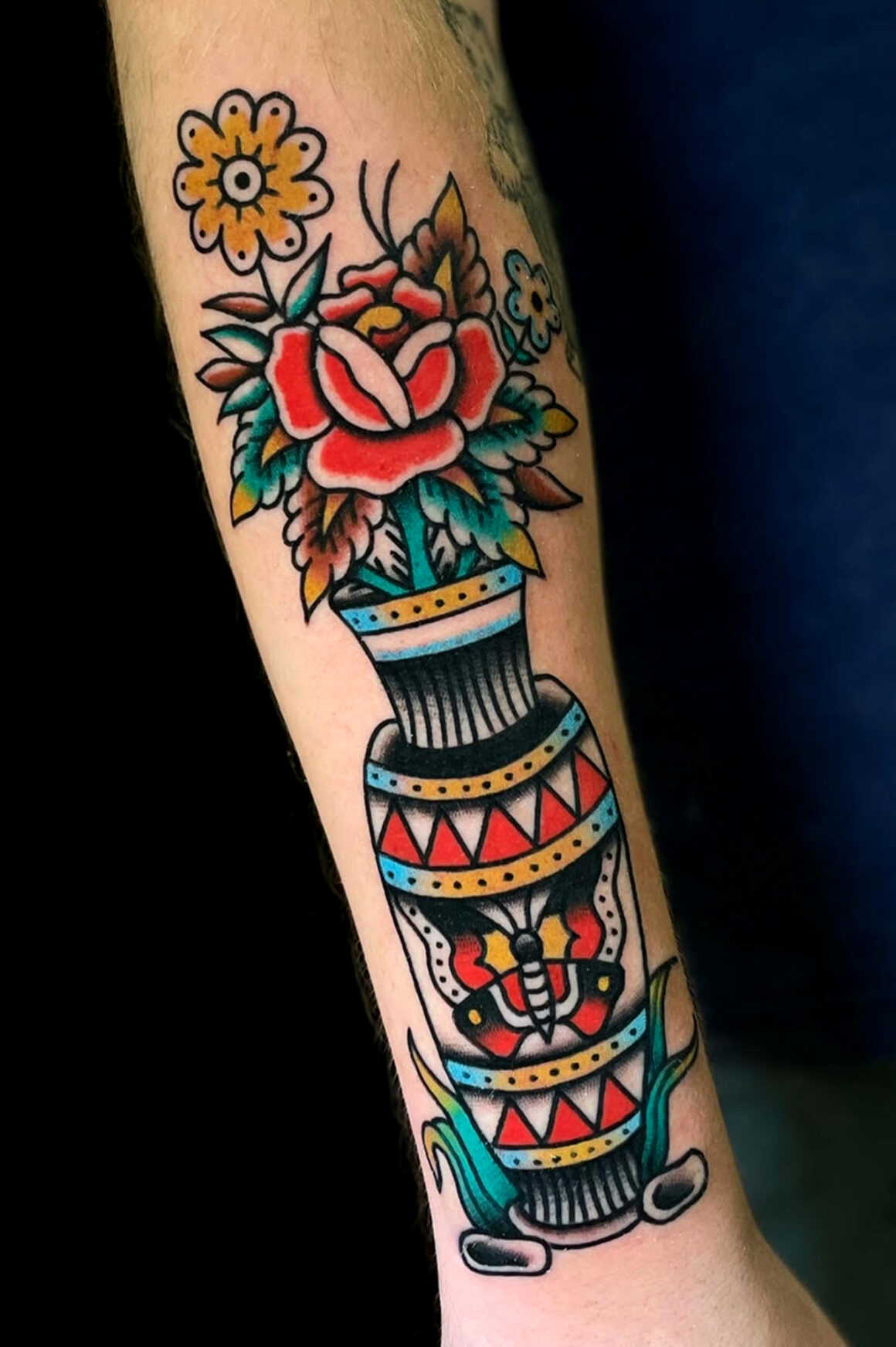 Much of the clientele of the famous tattoo shop of Derek Turcotte comes from cities like Calgary, Edmonton, Northern Alberta or come here by plane from all over thanks to Calgary international airport which is just about 50 minutes away by car.
"We're truly fortunate because we have super motivated clients willing to travel to get to us – Derek tells us – What's more, seeing as how our town is a tourist resort, especially in summer, we sometimes get people passing through who along their treks drop in and ask for small tattoos. We have a real mixture of clients, tourists and locals and this makes for interesting days in the shop!"
TATTOO LIFE MAGAZINE
Read the full article on Tattoo Life here