We are at Five Points Tattoo, located at the cross streets of Canal Street and Lafayette Street in the middle of Downtown NYC.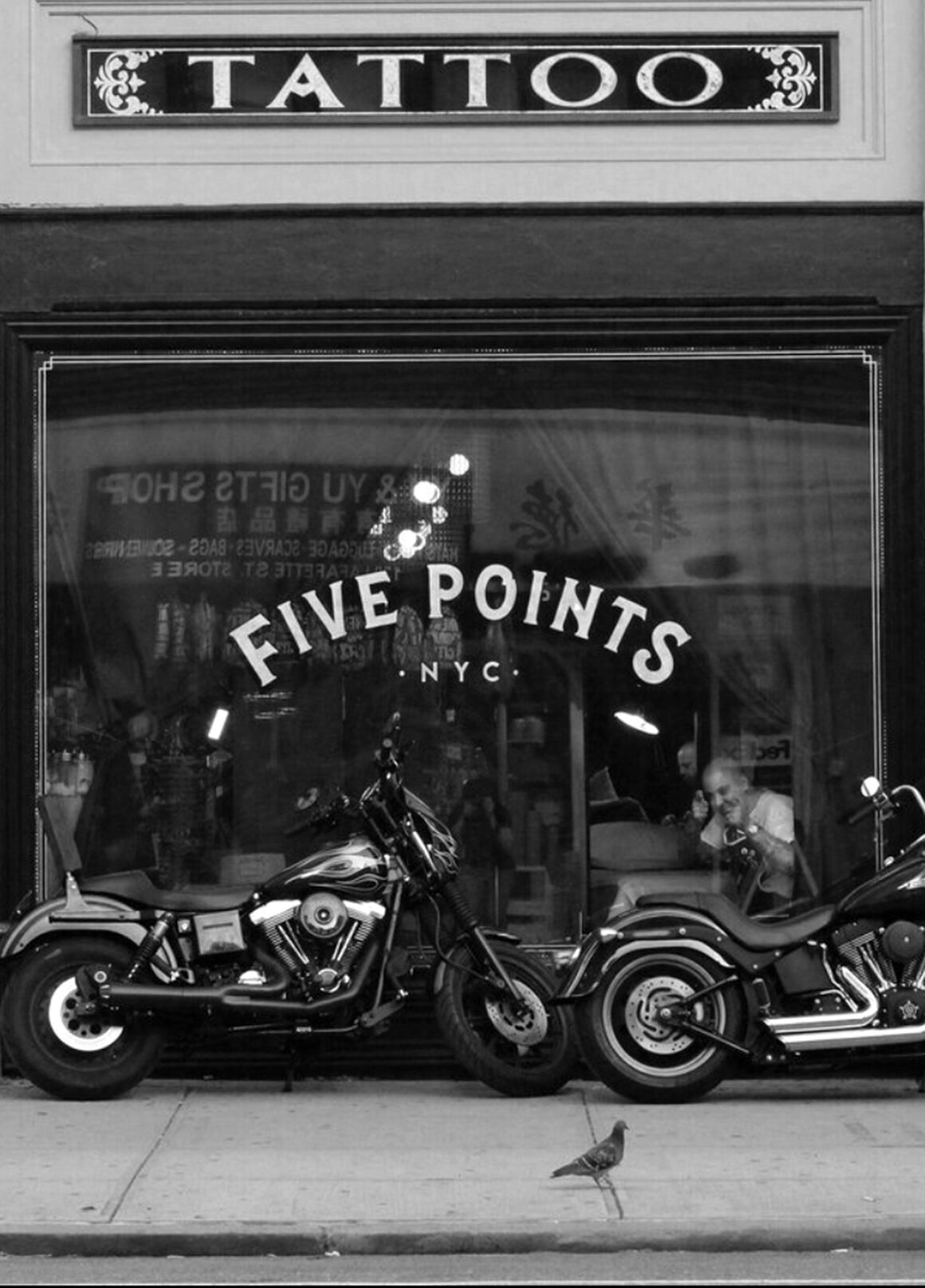 The shop is nestled between Soho and Chinatown. In the old days, the neighbourhood was known as the Five Points which was a very colourful and notorious area and that's where the shop got its name. It was home to many gangs and Al Capone was once a member of the legendary Five Points Gang.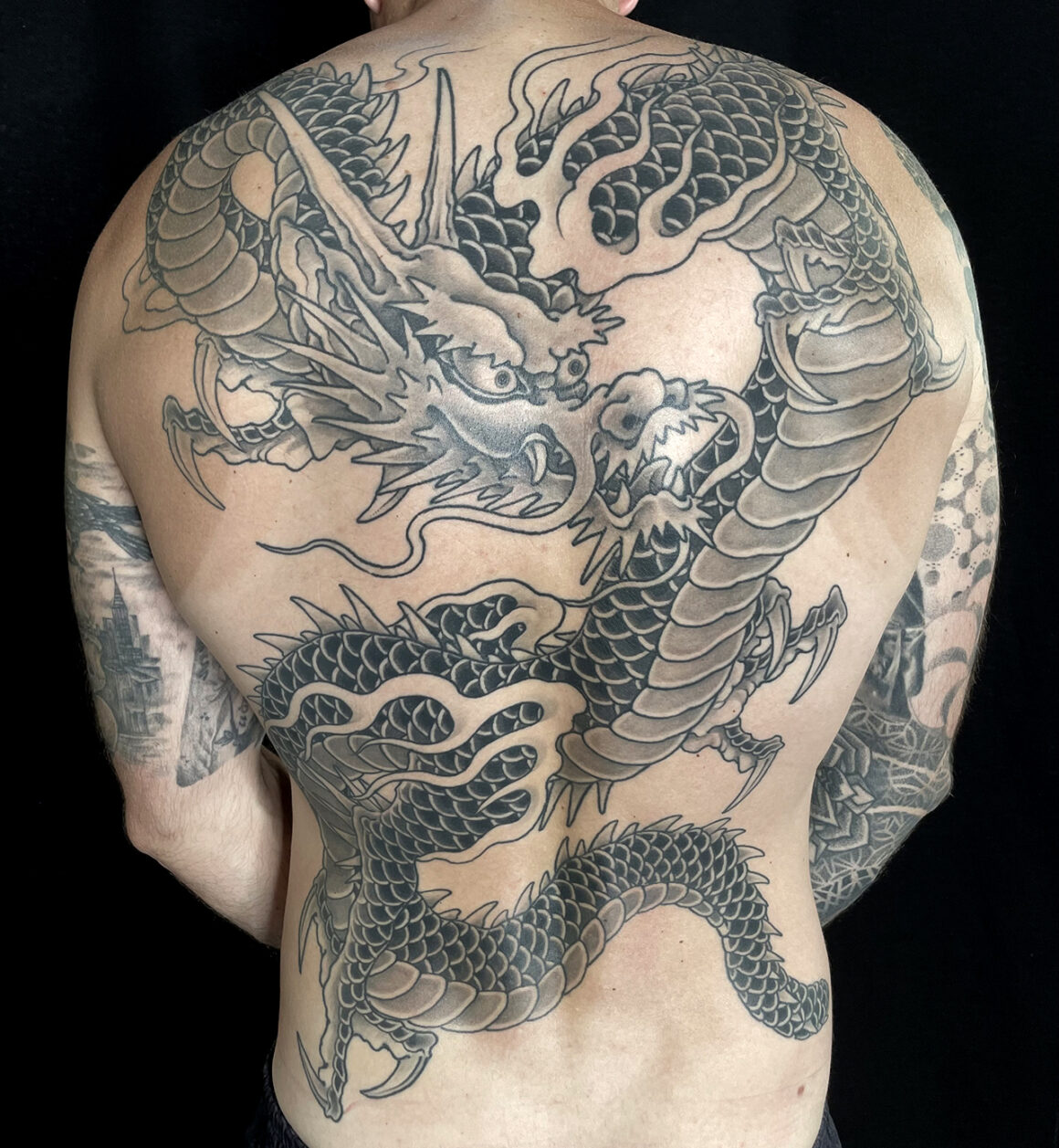 We're here with Chris Garver, the artist famed for his work in Japanese and black fine line, who is going to introduce us to the rest of the team: Teddy Ferrer,
Lango Olivera, Rob Banks, Paulo Benevides, Yoni Zilber, Jimmy Leandro, Andrew Mann, Ben Yu, Bob Nelson, Renan Cavalcante.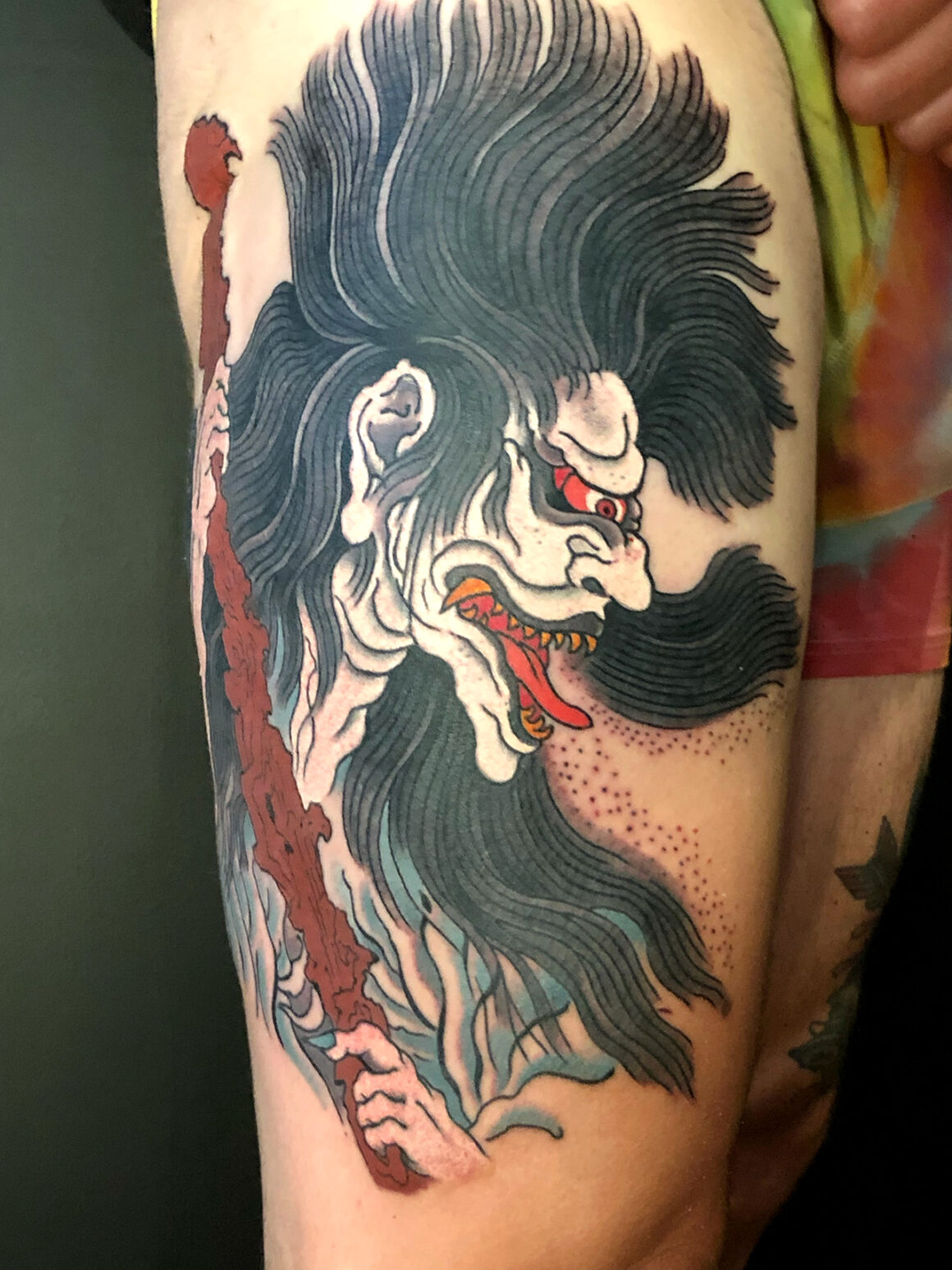 "When you walk into Five Points Tattoo you will know you're walking into a real deal tattoo shop. There is an open and airy feel to the shop with a vintage industrial feel and plenty of antique wood accents. The shop walls are covered with traditional American and Japanese art along with plenty of black and grey designs as well. We cater to a clientele that comes to us for art that is based on classic tattoo imagery".
Watch the video and take a virtual tour with Tattoo Life at Five Points Tattoo NYC:
TATTOO LIFE MAGAZINE
Read the article on Five Points Tattoo NYC and see the best tattoos by each tattoo artist in the studio, selected by Tattoo Life, in the new issue of Tattoo Life.