We talked with Luke Henery, bassist of the respected Brisbane band with grunge in their blood. And we found out that they made a truly great album…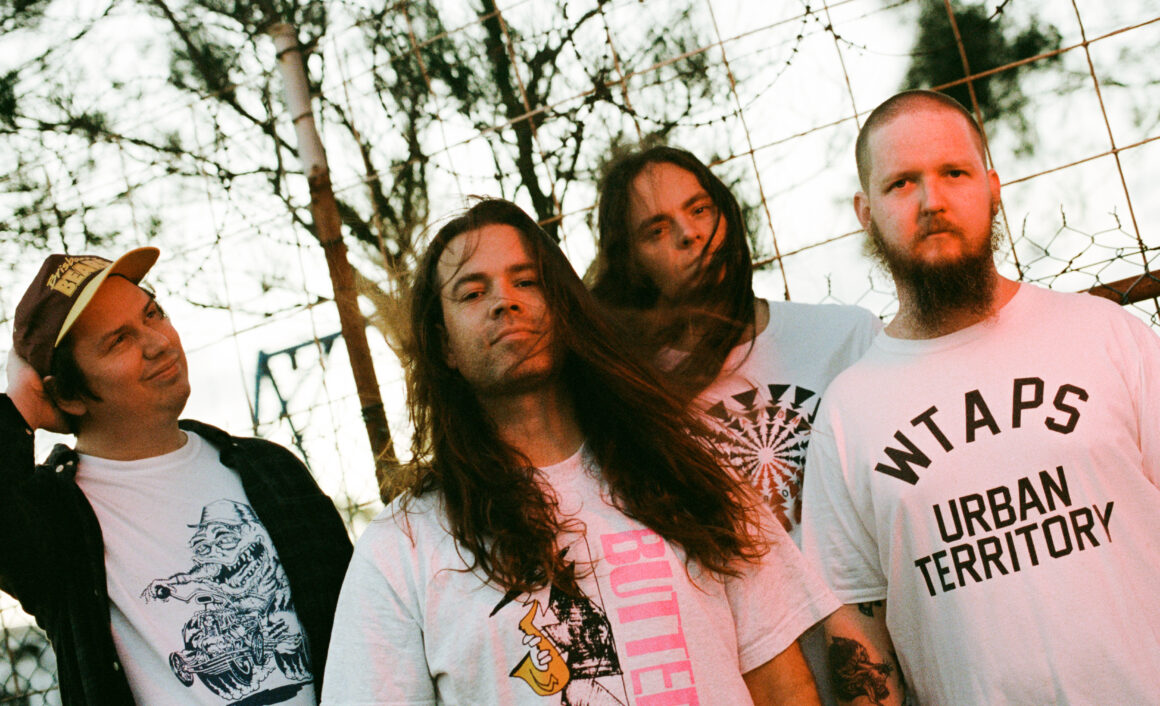 Hi Luke, Violent Soho was formed in 2004 but when exactly did your affair with tattoos, ink culture and tattoo art begin?
I think it wasn't too long after 2004. I was hanging out with some friends from the band Slain Of Myself who loved tattoos.
I loved the etching work of Albrecht Dürer and I thought I would love to get some of his work tattooed.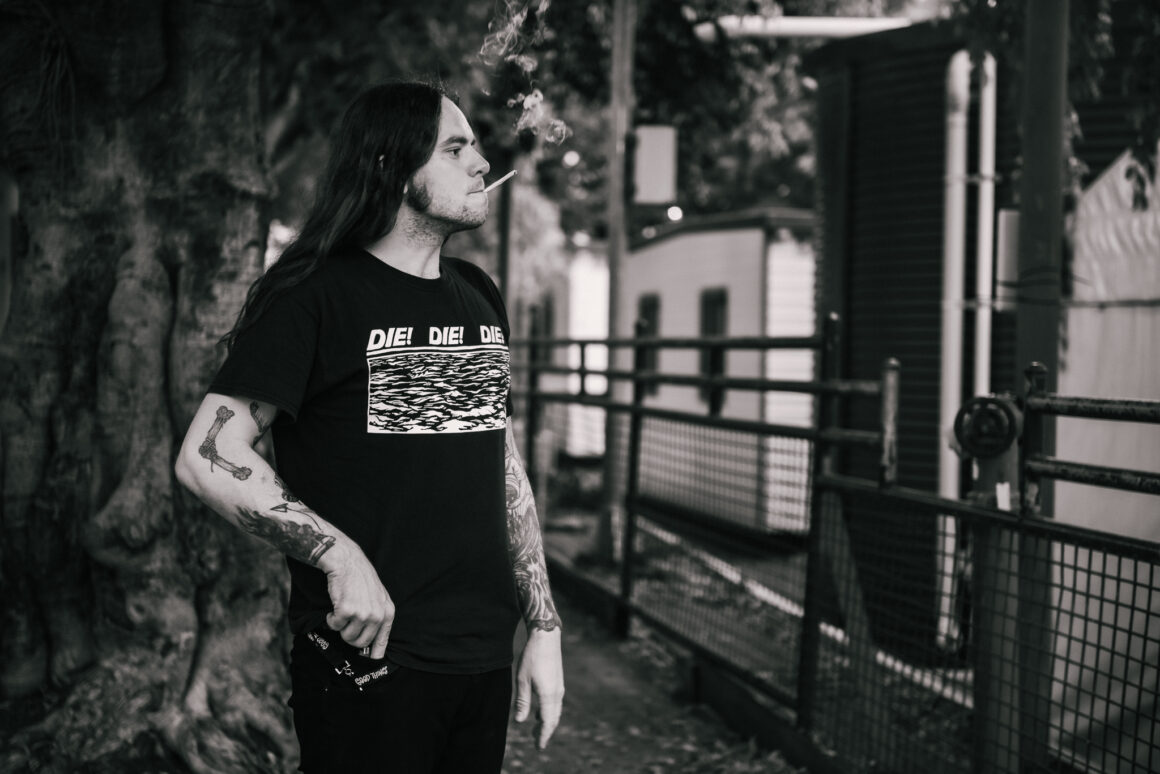 Can you describe your left sleeve? What subjects does it have?
My left sleeve is all done by Rachi Brains (aka Rachel Park. Ed) at "Black Throne Tattoo" in Brisbane. We've been slowly working on it since I got my first tattoo. The sleeve is a mash up of a bunch of my favorite Albrecht Dürer pieces (a German painter and theorist of the German Renaissance, ed). A few of the characters in the work have been slightly modified to remind me of a few personal things. I think my left arm is the most tattooed part of my body.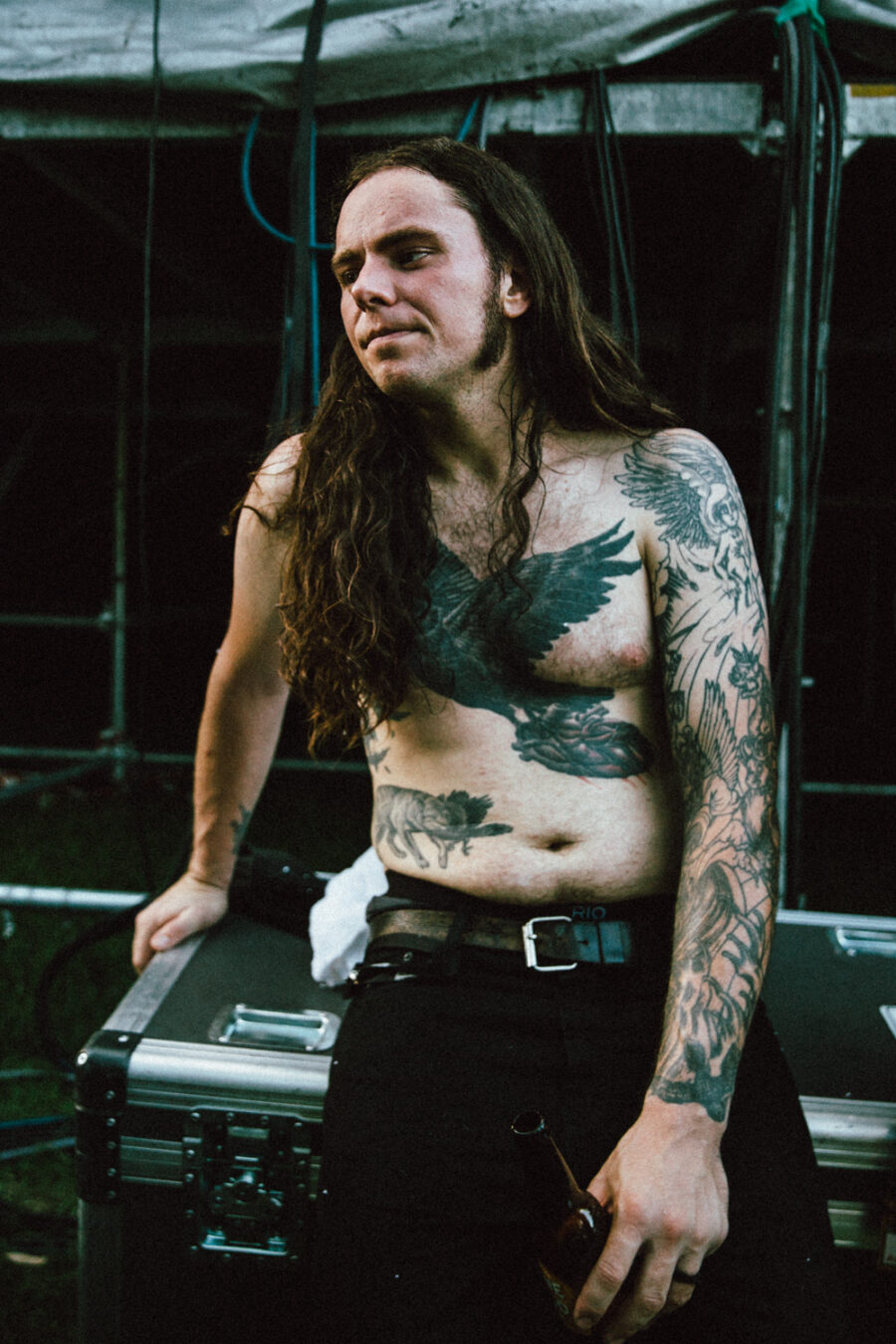 What are the major tattoo subjects along your right arm?
I've tried to keep my right arm for tattoos that are from touring or have some memory attached to them. I have my Van – the one Violent Soho toured Australia in – that caught on fire.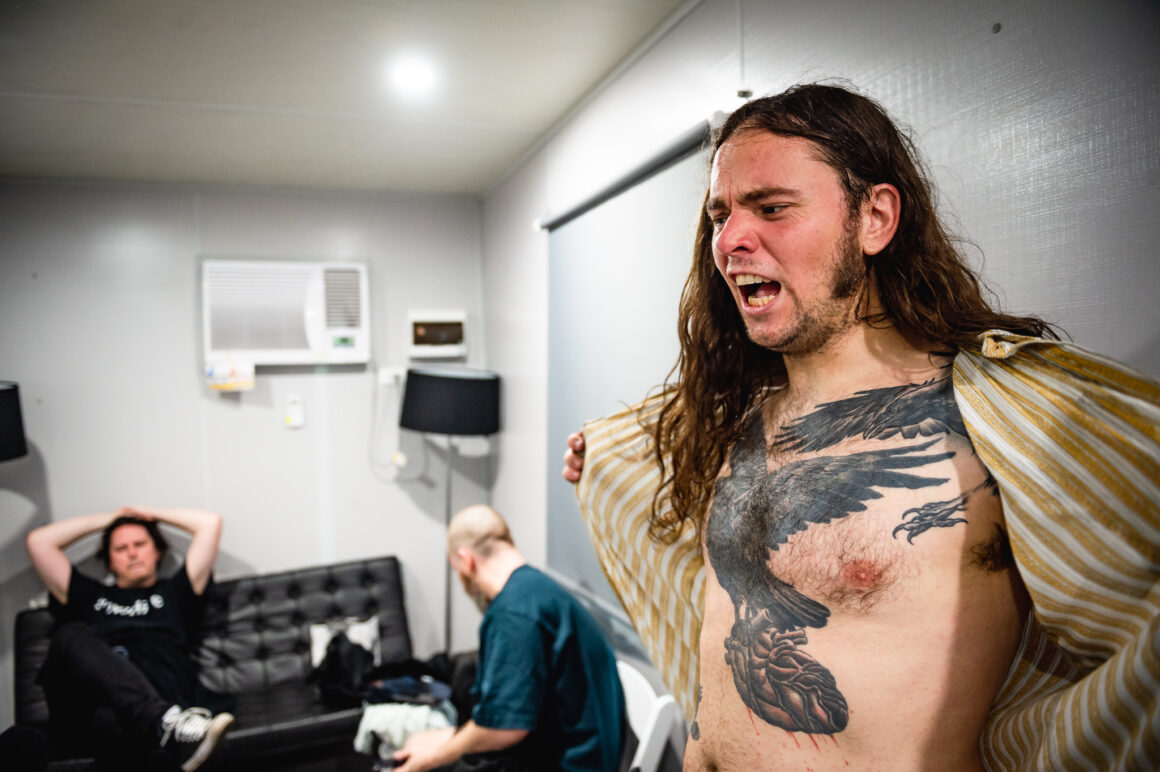 The design from that is taken from the artwork of the sick band The Scandal. There is just a whole bunch of memories on there like a fantail bird for my grandad. I just want to fill it up with adventures and good times.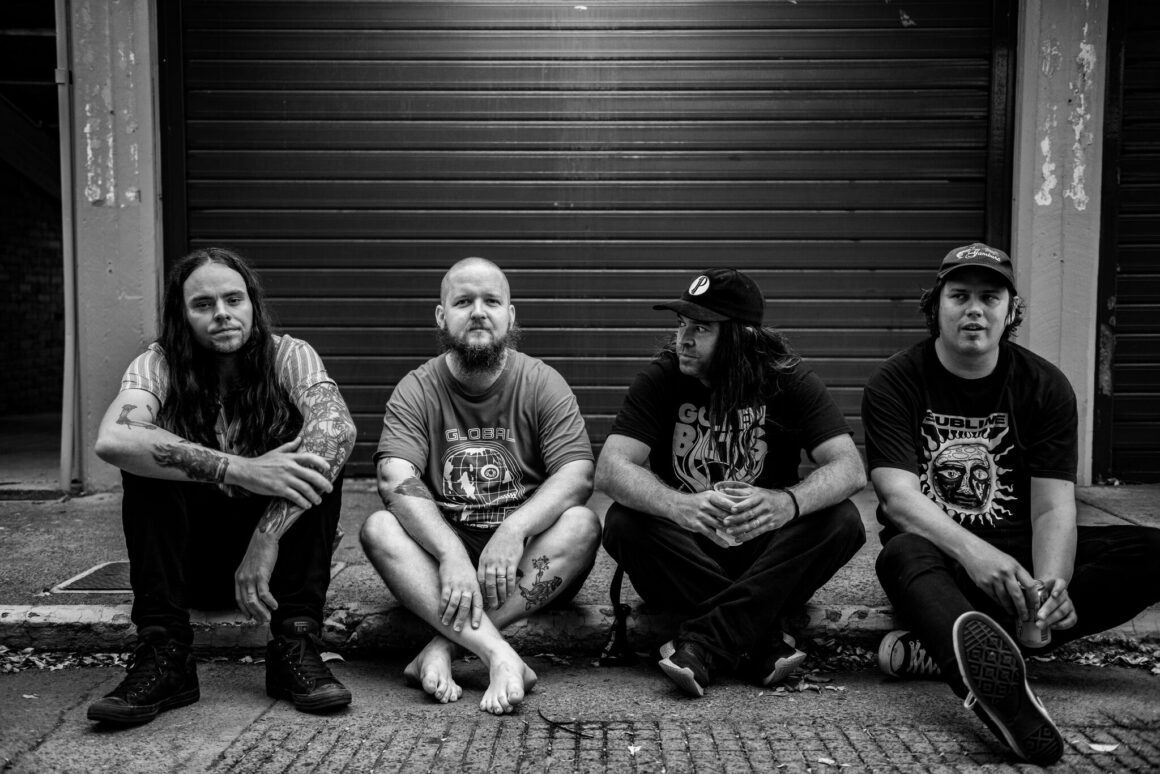 I don't think you are a portrait tattoo lover but – in a "what if" dimension – if you had to choose only one rock musician or an "idol" to tattoo on your body, who would it be?
I'd probably get Doug Martsch from Built to Spill tattooed on my shoulder so I could turn to him and ask "what do I do now Doug?" (smiles)
Who is (or who are) your trusted tattoo artist/tattoo artists? Are they all locals or did you meet them on the road during some Violent Soho world tours?
Tim Rix at "Tradition Tattoo" (in Brisbane) is an absolute legend! He's done my chest and I'm hoping he'll finish the rest of my torso.
Rachi Brains at "Black Throne Tattoo" is amazing, I've been getting tattooed by her for 15 years now and I hope there's many more to come.
Olivia Brumen at "Dynamic Tattoo" (in Richmond/Melbourne) is also a total lord.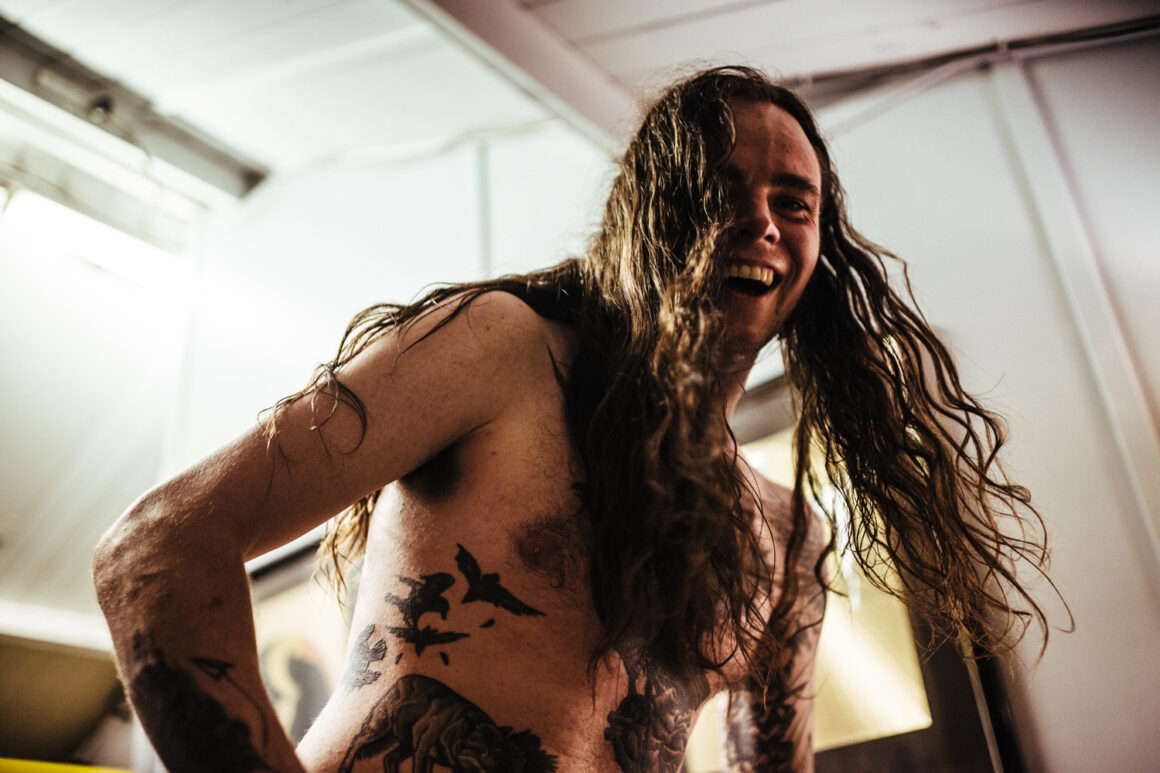 Would you like to review 'Everything is A-Ok', the brand new album by Violent Soho? In my opinion this is a terrific rock album. Warm, heartfelt and maybe loved by Pixies and Dinosaur Jr. fanbase…
Well, this is my favourite record Violent Soho has ever done. Luke Boerdam (the singer, ed.) wrote an honest record that resonated with all of the members of the band.
I think fans of Pixies, Dinosaur Jr., Pavement and Arches of Loaf might find some joy in this album.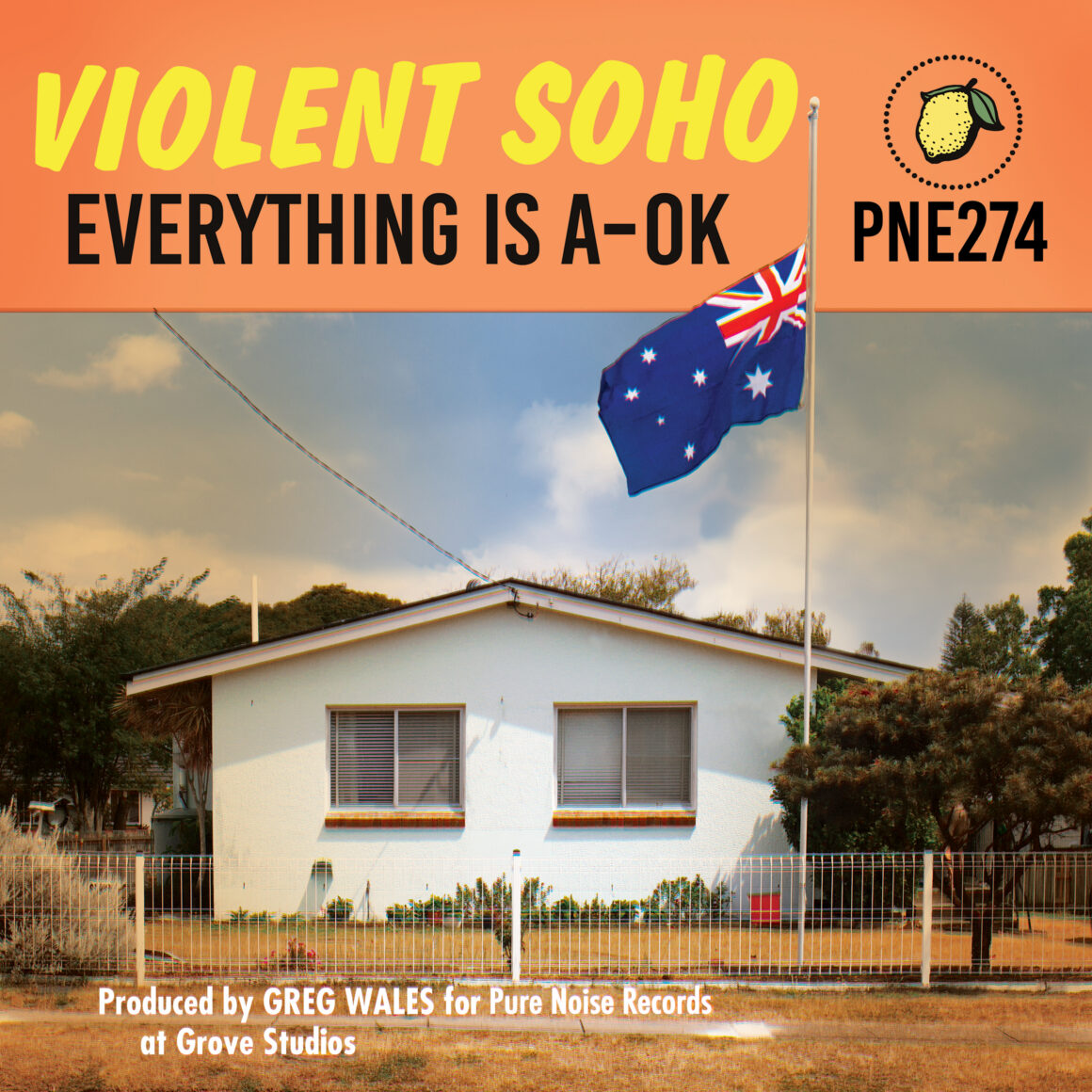 And your famous last words – to wind up this interview – are…?
Thanks so much for having me. Party on!