It's now out on newsstands the new guide to tattoo shops around UK & Ireland!
The Tattoo Artists Yearbook will provide you with a keepsake guide to the UK and Ireland's finest studios, thoughtfully curated and presented with care.
Here, you'll find work in a variety of styles from delicate fine-line tattooing to powerful blackwork, classic Japanese to bold Western traditional, and everything in-between.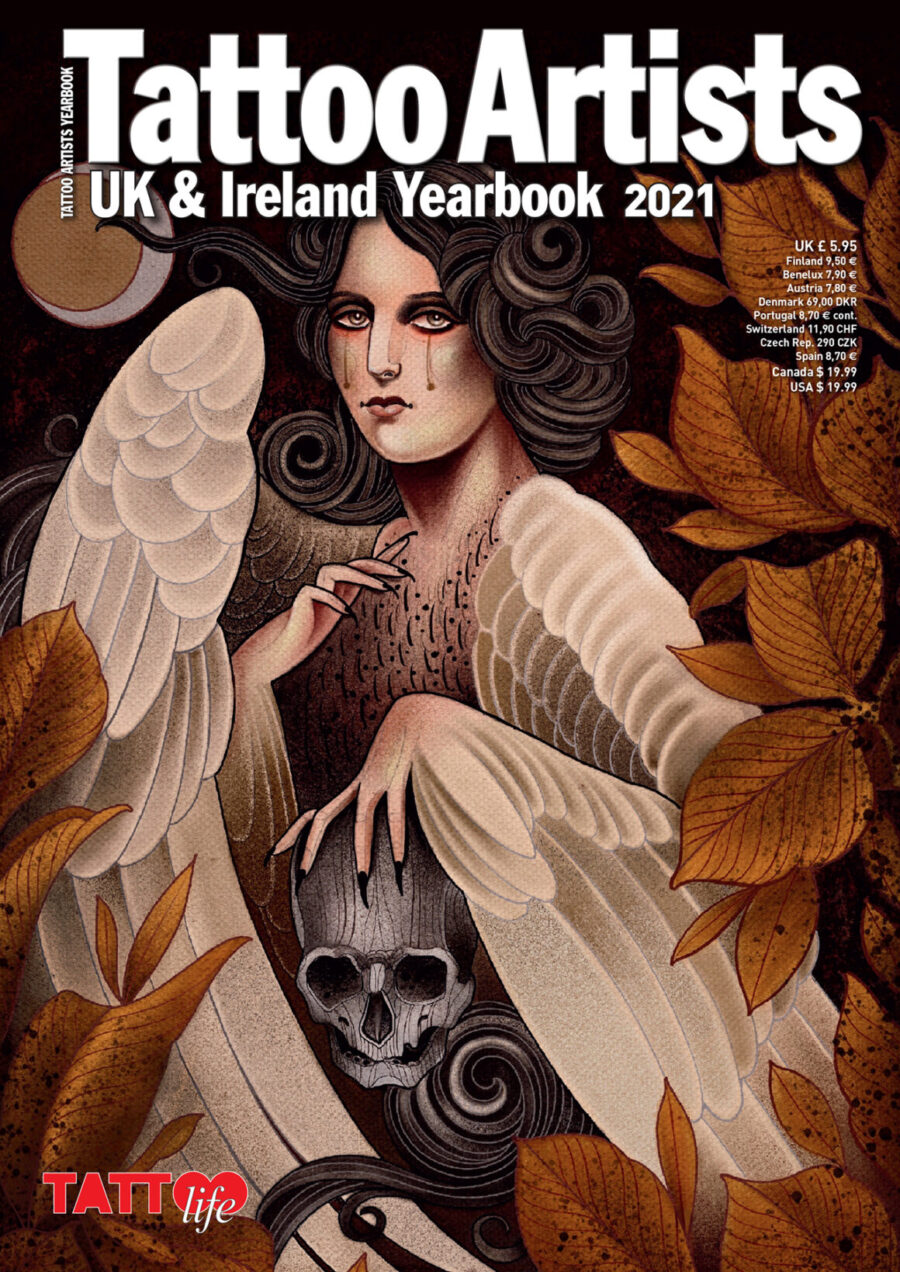 The Tattoo Artists UK & Ireland Yearbook is a super smart guide! Very well organized to easily find your way around! Leafing through the pages you'll meet very well-known protagonists of the International tattoo scene, based in these countries, and interesting new faces that this year – more than ever – chose the Yearbook to get out in the best way to all the tattoo lovers.
All studios present their selected pieces on one or more double spreads together with all the contact info to get in touch and book your tattoo.
It will be like having someone taking you directly to the door of lots of tattoo shops, and giving you a clear user-friendly index of all the tattoo shops broken down in alphabetical order
Special thanks must go to Manchester-based tattoo artist Chris Green, who created the exquisite cover art.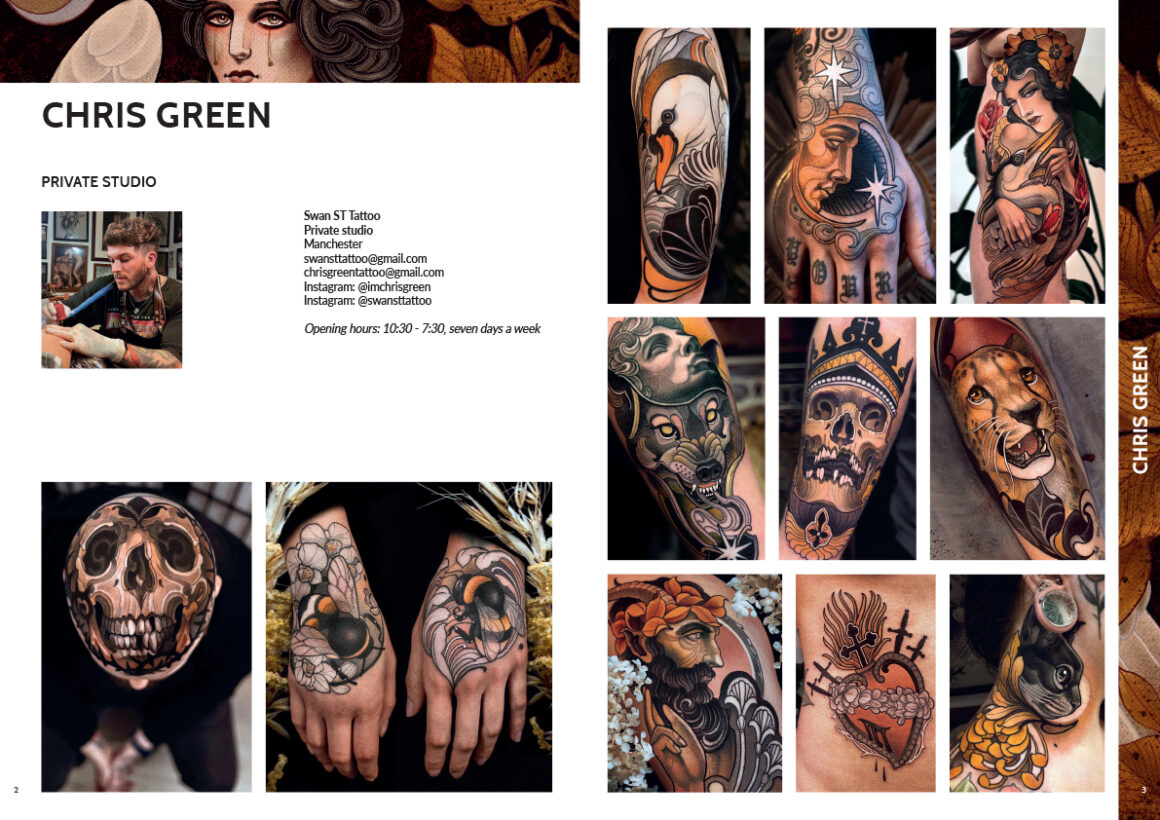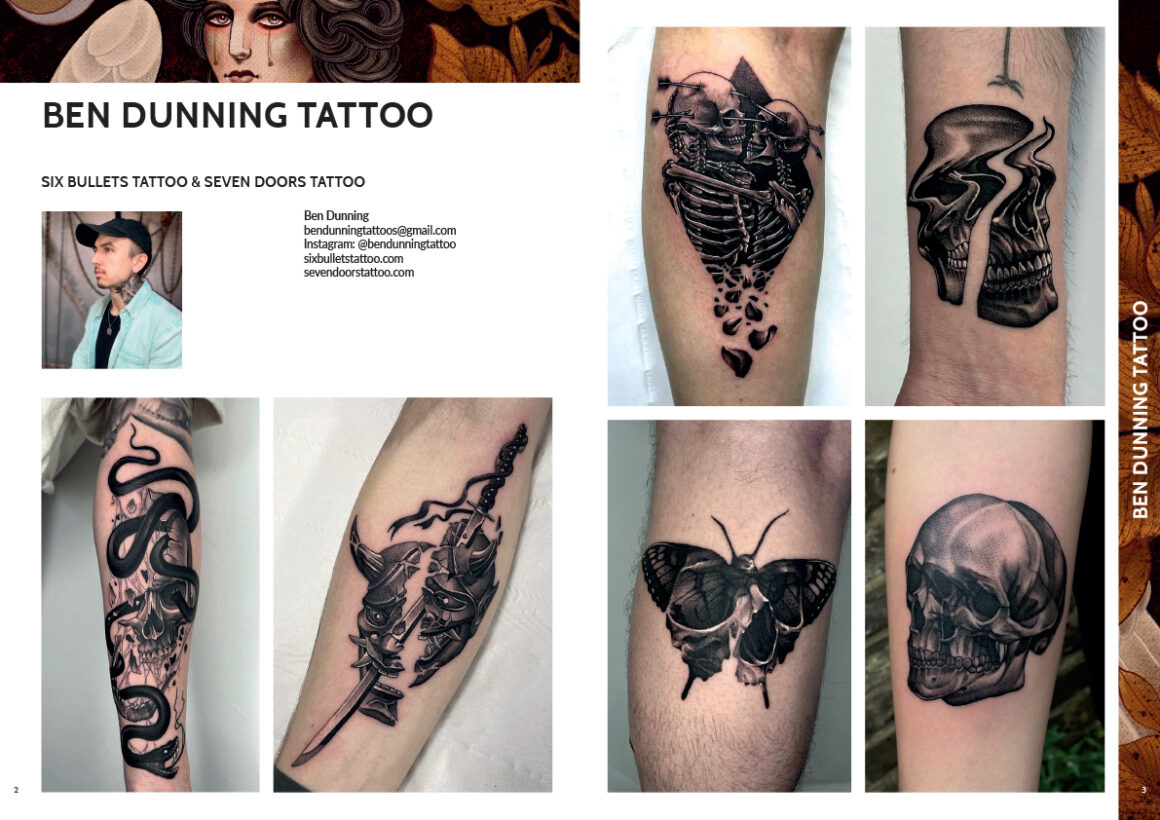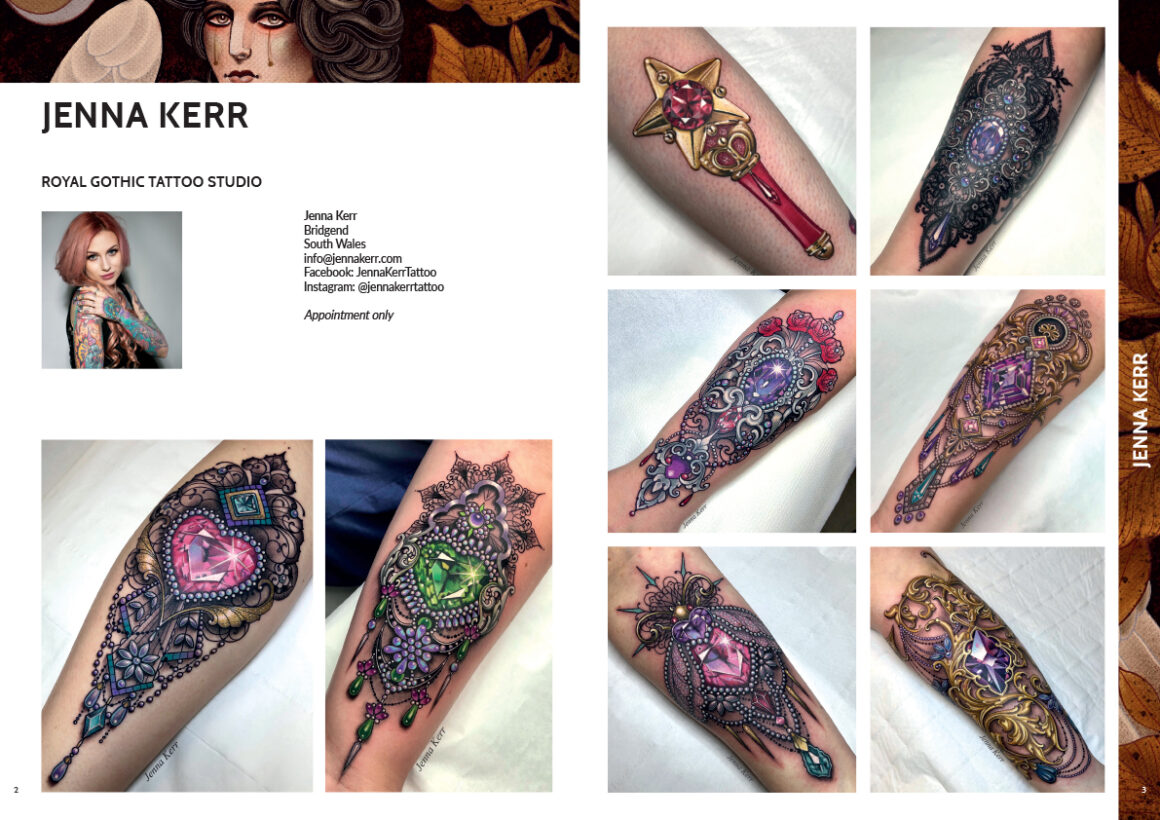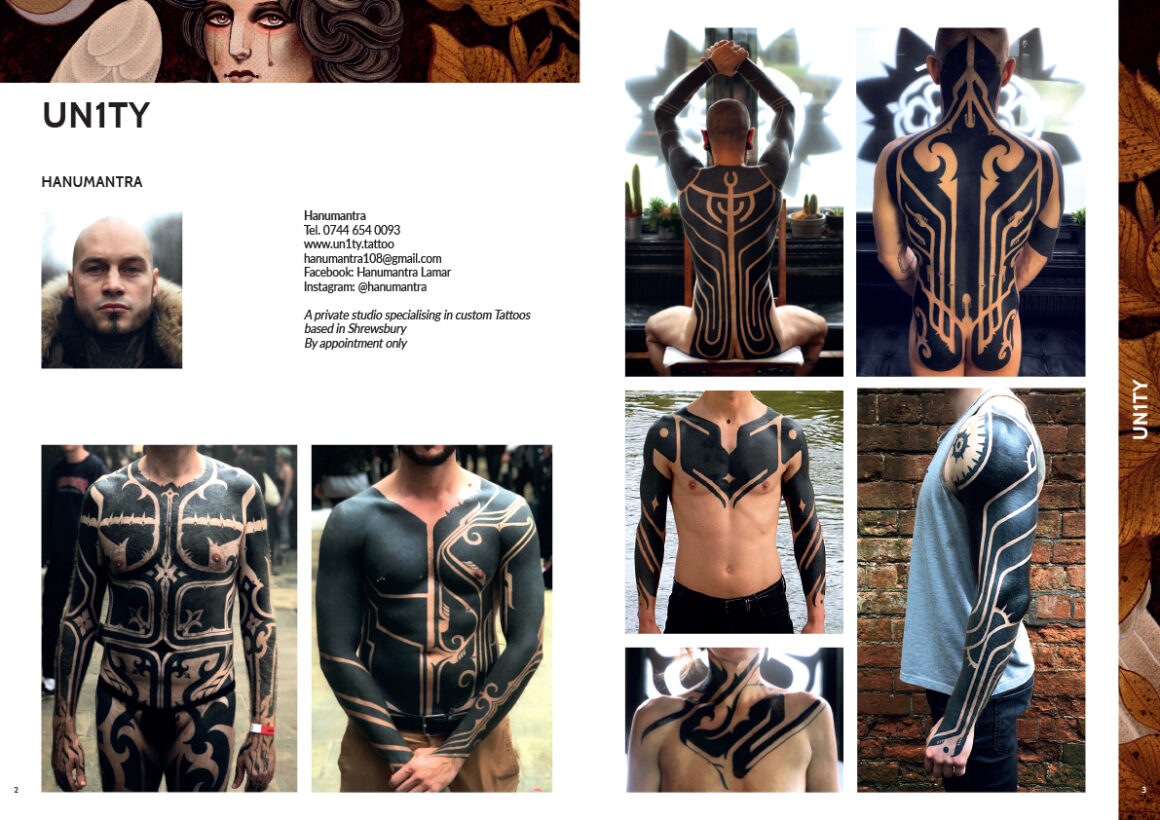 Enjoy browsing this new edition and find plenty of inspiration for your next tattoo within these pages.
SHOP IT NOW!
Out on newsstands now or available from our store.