His tattoos (flowers, wild animals, skulls etc) are sophisticated weaves of color. And going fishing always recharges him for new challenges. This is Travis' story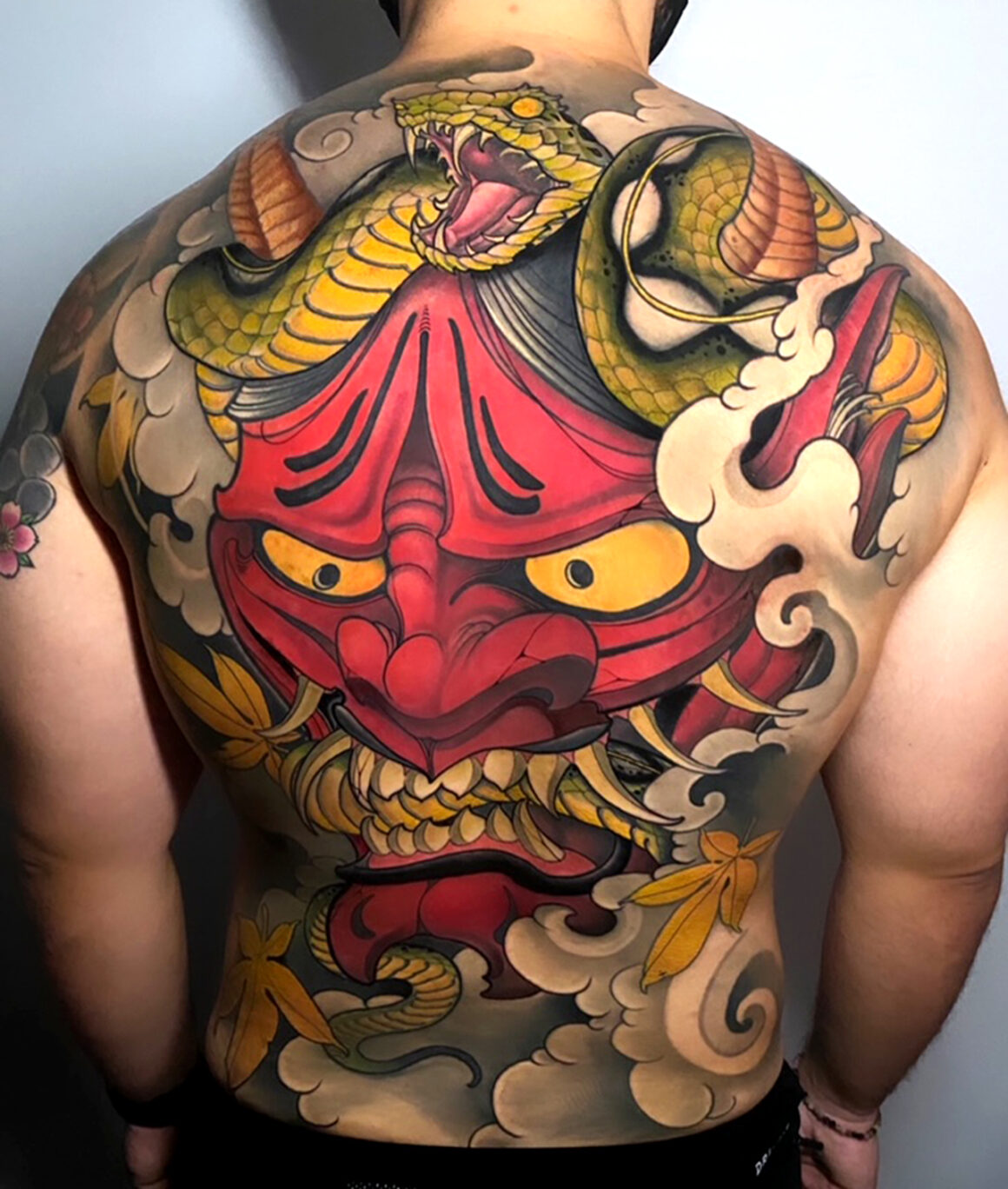 How did Travis Brown become a professional tattoo artist in his life?
I've always been one for drawing. I was grounded a lot and always in trouble as a kid, so I would just sit in my room and draw. I'd draw comics and different things from day to day life. Eventually I started playing drums and going to a lot of shows and events, which sparked an interest in getting tattoos myself.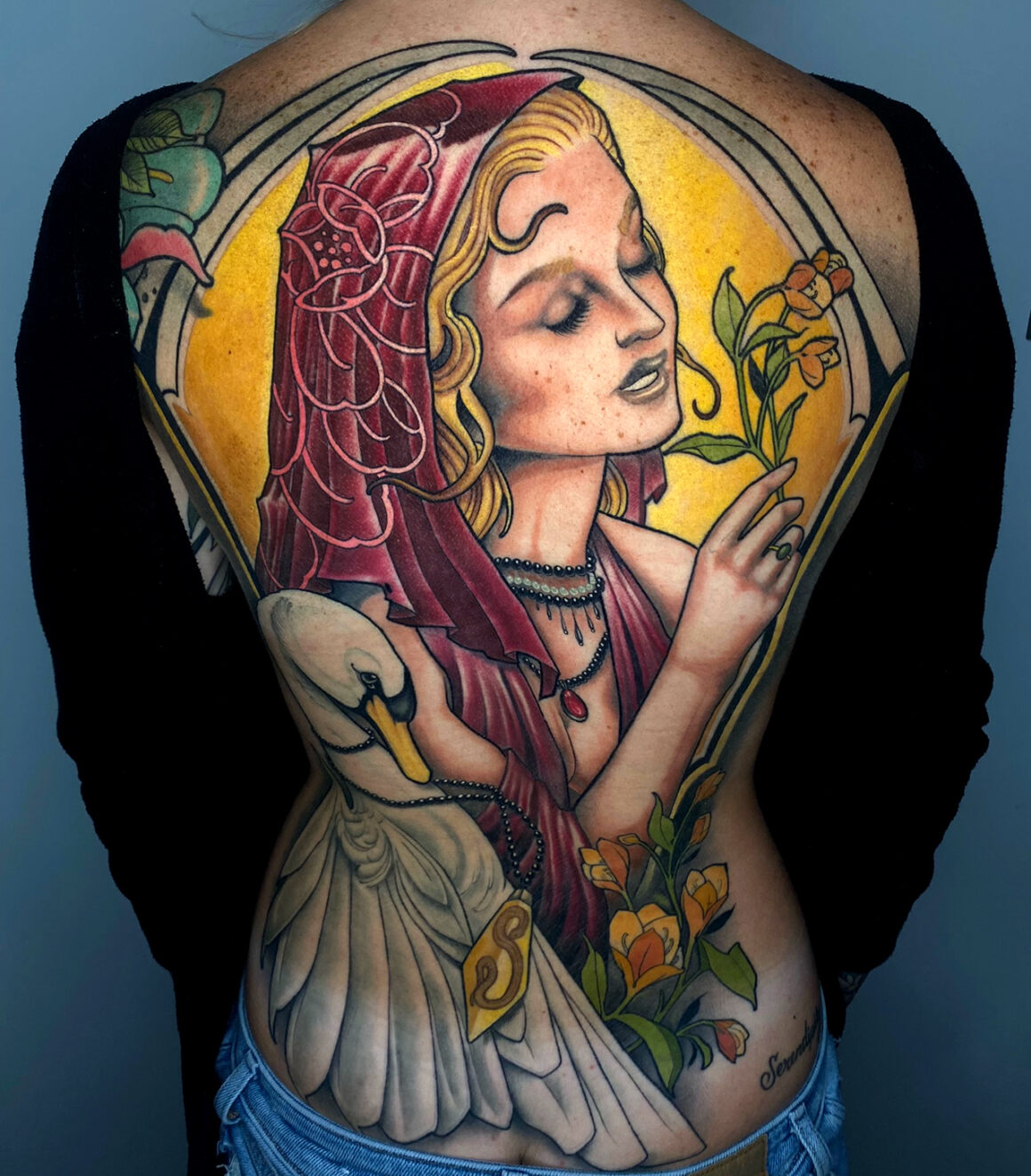 What are you proud of in your career so far?
I spent a lot of time around the shop getting my own tattoo works done and eventually got asked to help with the counter and apprentice. It was a really rocky start!
I'm proud to say I've stuck with it and have been tattooing for over 16 years now.
With a pun you called your style "NeoTrav". How is it that you were able to handle it with such care?
I'm always joking around and having fun! (laughs) Jokingly I say "NeoTrav" because Neo Traditional work will always be my favorite style to work in. That doesn't mean I'm limited to one style. Neo Japanese work is a close second favorite of mine as well.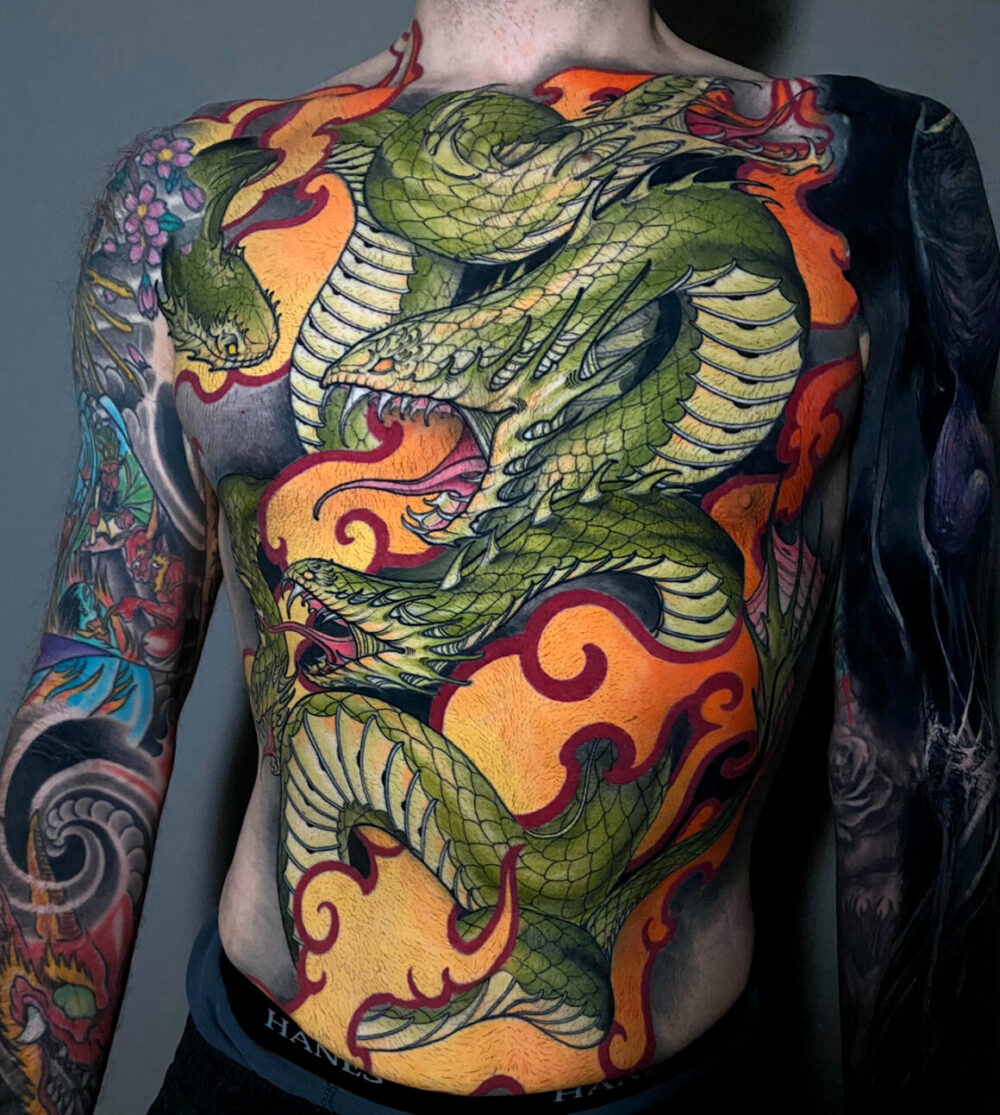 Yours are not just tattoos, but increasingly sophisticated weaves of color especially when you tattoo floral subjects, wild animals or skulls. I guess there's a lot of hard work behind your tattoos, right?
Yeah! Creating tattoos isn't just taking a stencil and putting it to skin. Tattooing requires creating a design that fits with the body's composition. Using colors and schemes that blend and flatter one another, line work that will last, and generating a memorable piece for the client. I'm always furthering my knowledge and pushing myself to grow as an artist.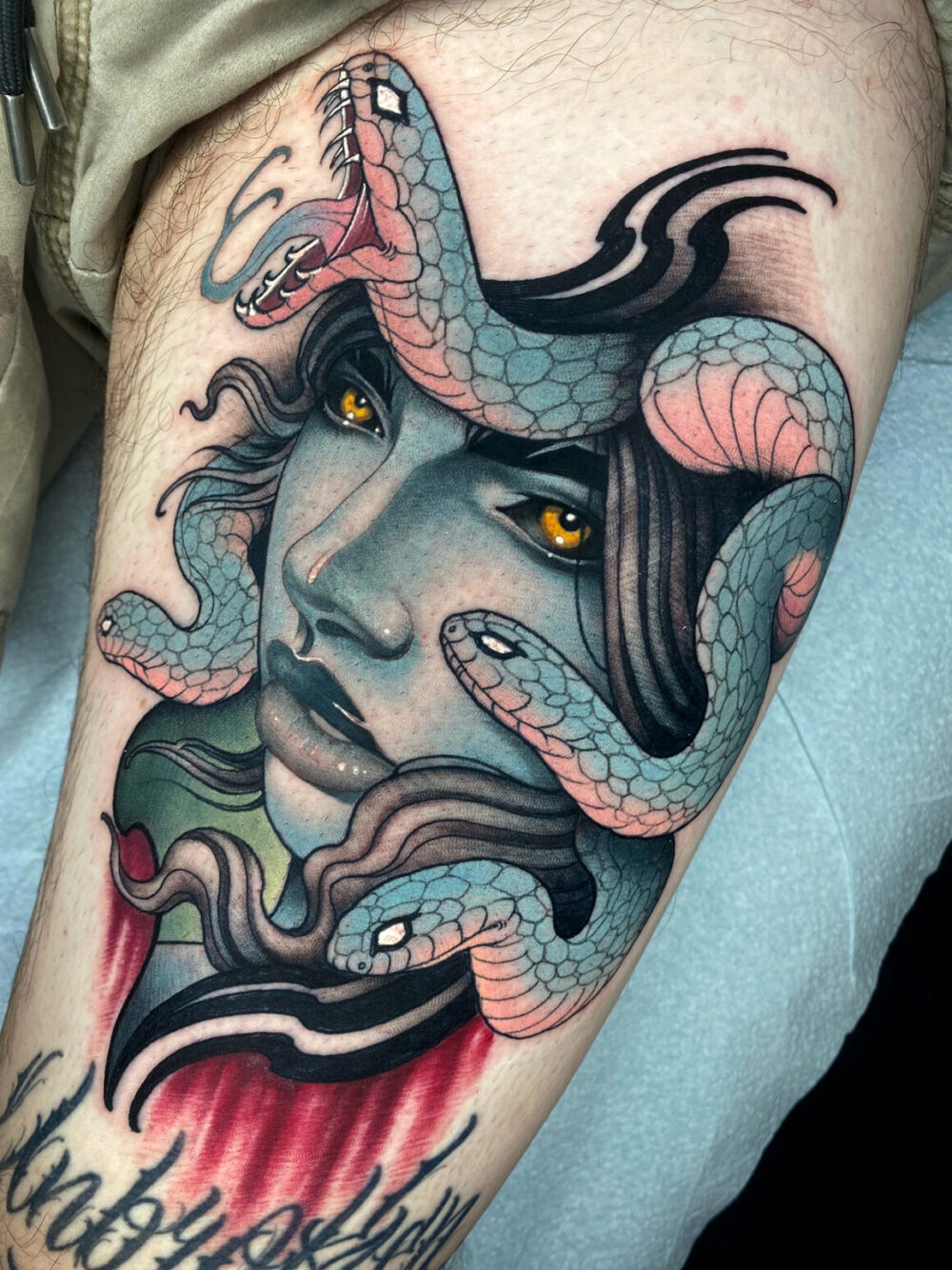 I know you like to go fishing to relax. Do you keep thinking about your work there too?
Separating work from life is really hard because being creative and making art is always on my mind, and everywhere around me. A big part of taking time to go out and go fishing is to calm my mind, and enjoy the moment.
It's easy to become glued to our phones and get lost in the comparison game, constantly stressing over creating more and more art.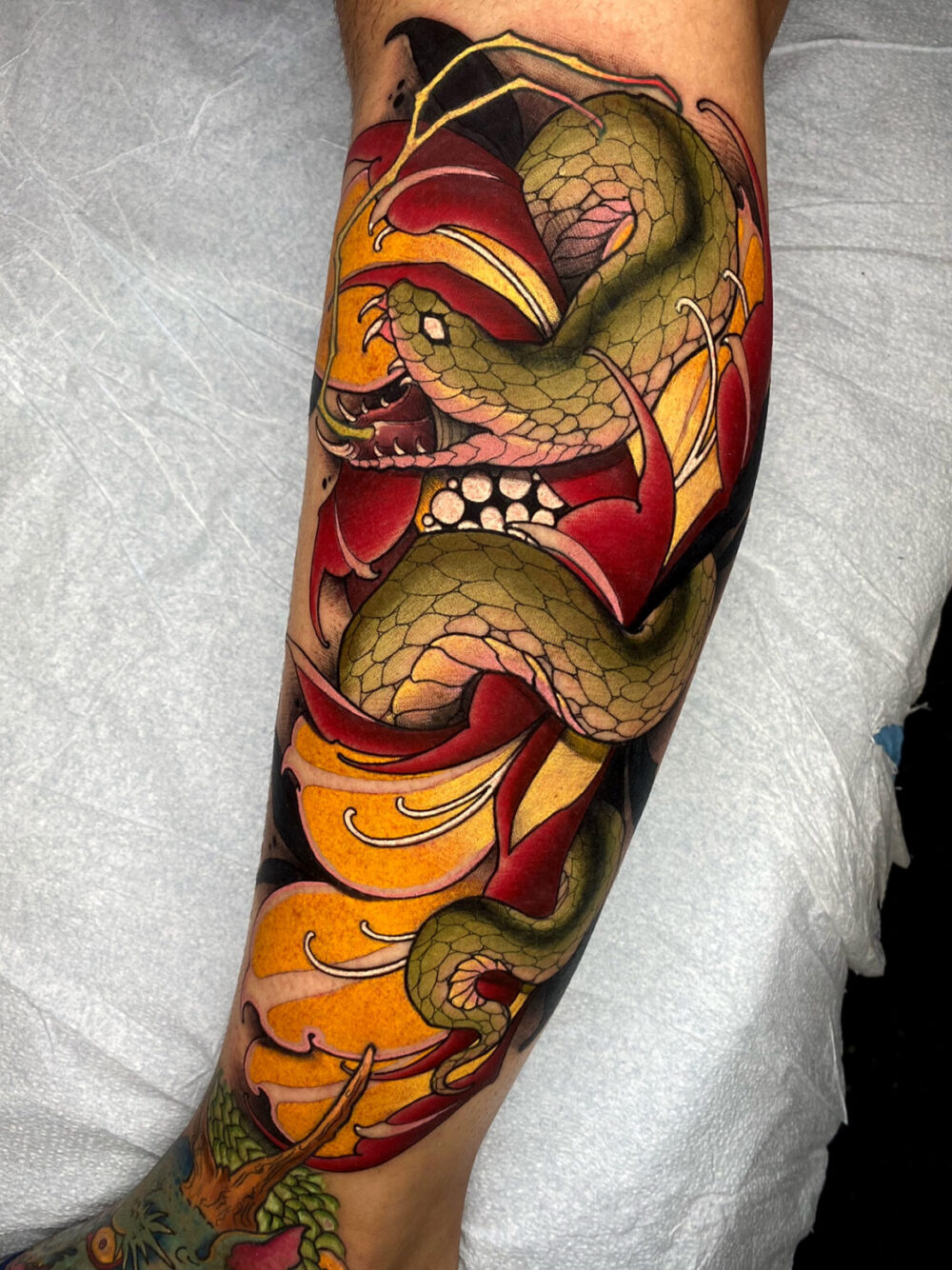 So what does tattooing mean to you?
Being a tattooer is my passion, being paid to make art is amazing but there's always a pressure to constantly create. Fishing doesn't involve creating, it involves a different part of my brain. I do always pull inspiration from my surroundings when I'm outdoors though!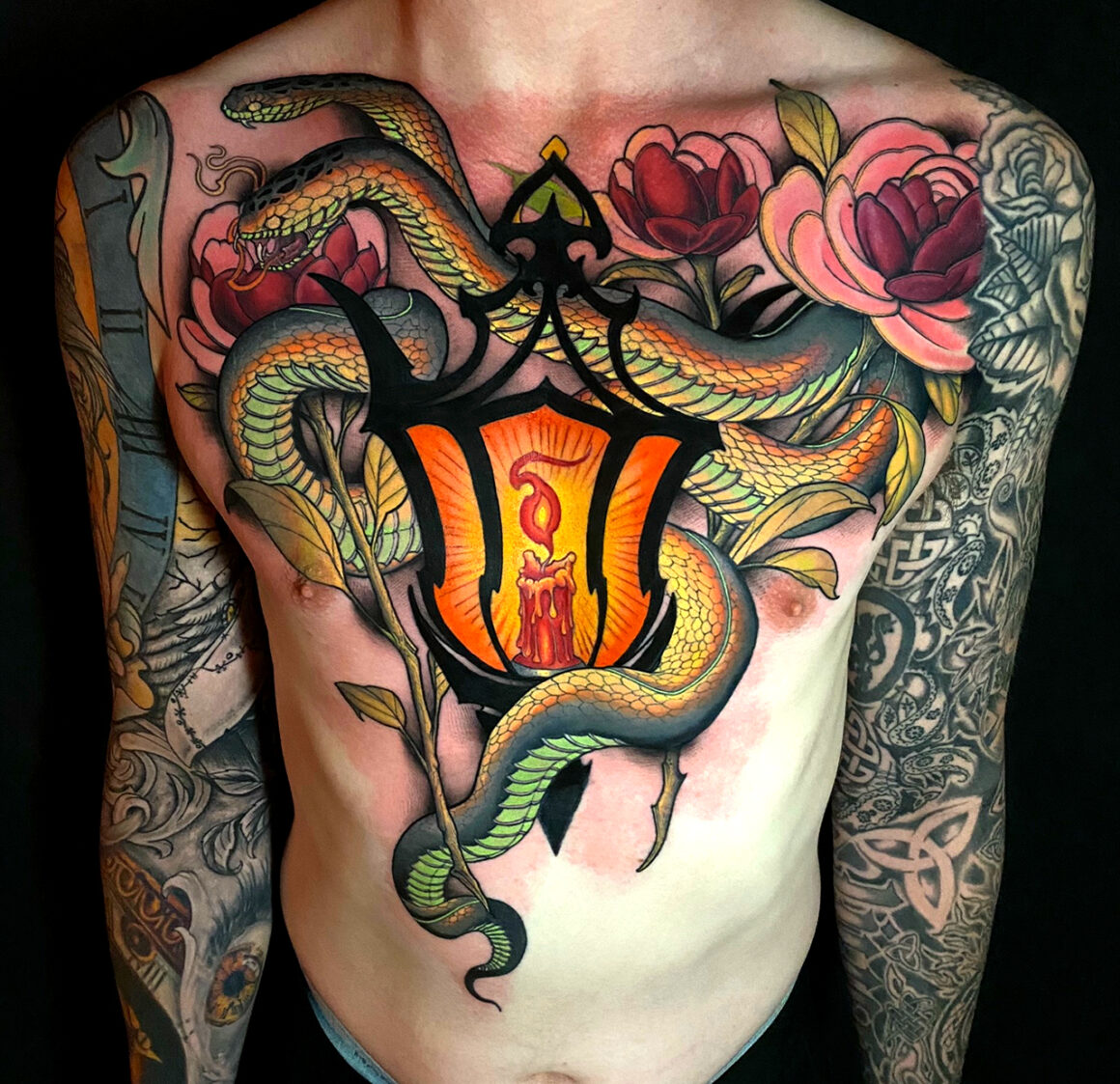 Let's say I'm in West Palm Beach and visit you at "Tight Lines Tattoo Collective". What kind of tattoo studio should I expect?
"Tight Lines Tattoo Collective" is an appointment based tattoo shop. All your booking and contact info will be handled directly with your artist or their assistant. The shop doesn't have set hours, we all do our own thing and it's a really relaxed place to be. With that being said, we wanted to create a space where everyone feels welcome, and where they all get the opportunity to do the work they love. Our space is open and spacious, lightful and full of cool plants… and chill to be at!
Do you have any conventions in the U.S. or abroad already scheduled for the next few months?
At the moment I do not have any conventions on the books. I am keeping really busy with the new shop and spending time with my family. Any work trip that I end up taking, I announce in my newsletter published on my webpage www.tattoosbytravisbrown.com.