"Hi everybody, welcome to Braunschweig or Brunswick, a city 250 km from Berlin, we're on the outskirts of the town centre in a very quiet area. Here my wife and I opened the White Fox Gallery in 2015. We like to call our tattoo shop "Gallery" because of the character and layout of the place we work where we display our private collection of ukiyo-e and other Japanese works of art".
We're in Germany to visit the White Fox Gallery run by Pino Cafaro and his wife Marijana. This is the tattoo shop where Pino breathes life into his love for the Japanese style. And it's not just on skin but also in the collection of ukiyo-e prints and works of art on display in the gallery. Let's open the door and visit the Gallery in this virtual tour!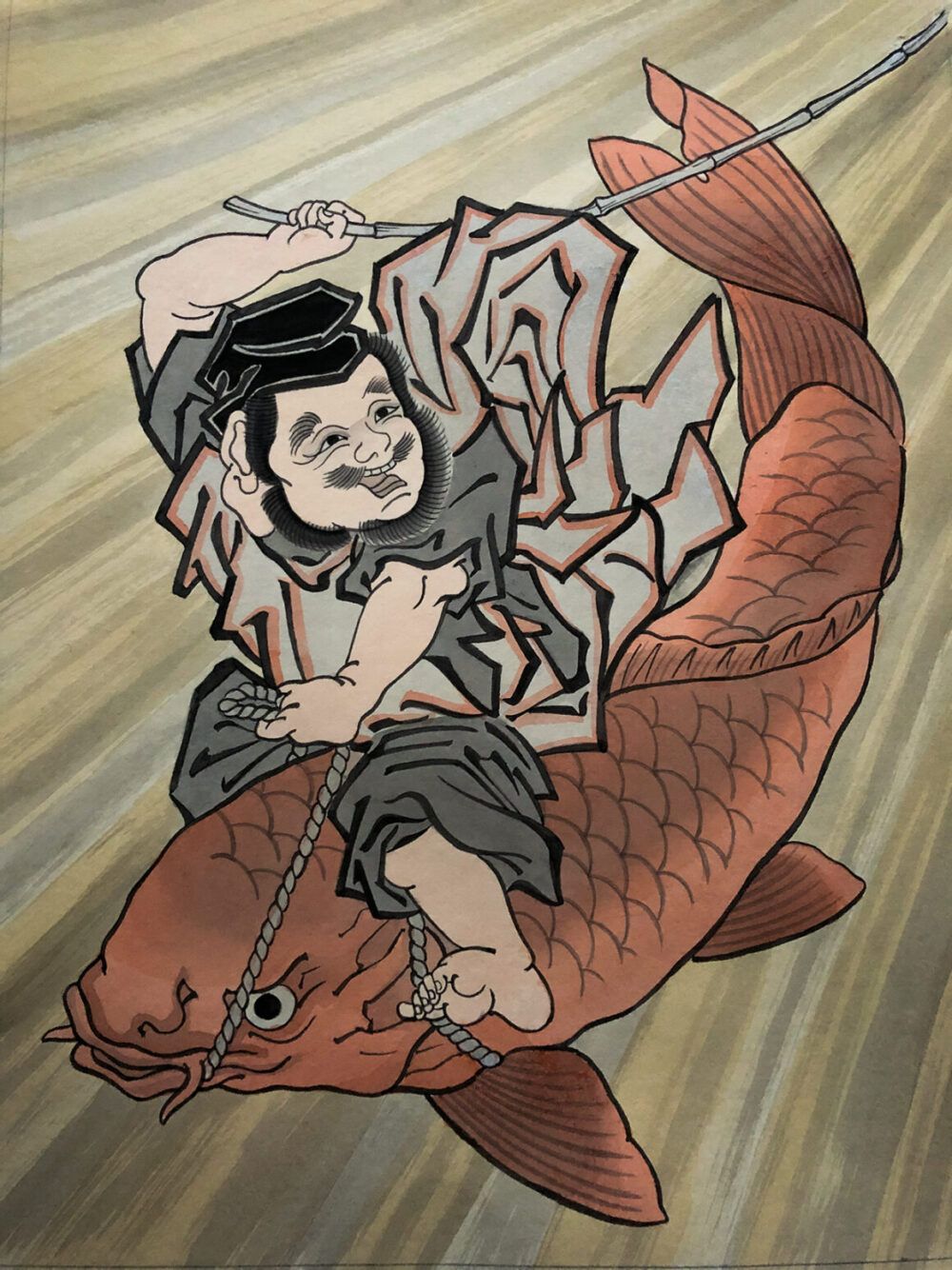 "There are five of us tattooing in the shop. My wife Marijana has been tattooing for 8 years and her artistic preferences are a fusion of Ornamental/Folk and Blackwork to which she devotes herself with surgical precision. Jan Schlimme is a local guy, has been a friend of ours for years, and he started working with us four years ago. He leans towards Realism and pieces based on Japanese manga.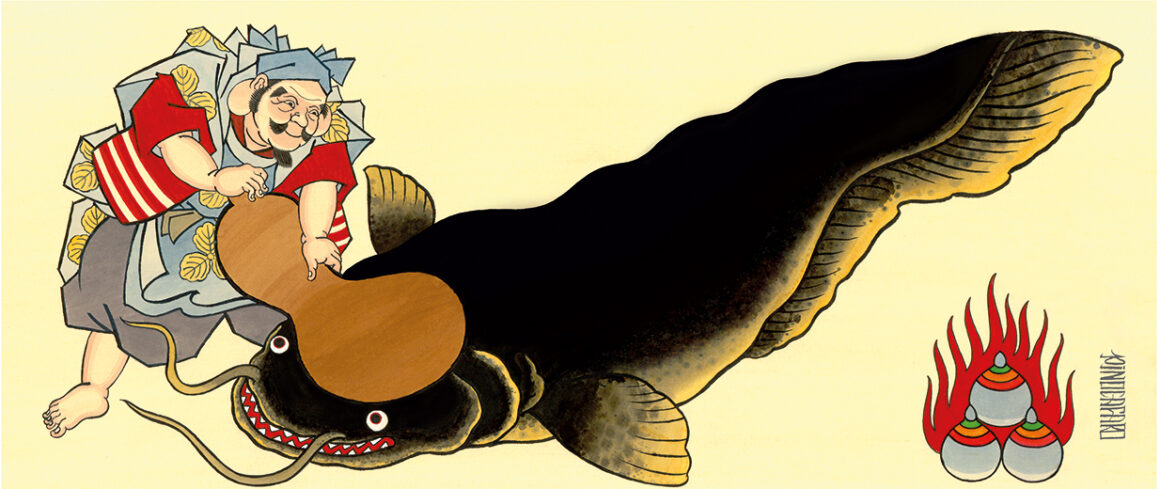 Then there's my dear friend Gabbiano who came here from Naples two years ago. We are bound by our friendship which goes back over 18 years as well as our love for Japanese tattoo. He's developed his own particular style rooted in the Japanese Traditional one. And then there's also Elisa Carisi who came to us from Swan Song in Rome two years ago. She does wonderful interpretations of the American classics and has a great love for Tibetan and Japanese imagery as well. And for about a year now we've had our apprentice Marie Buck who we're trying to teach according to the traditional values of our craft".
"My style leans towards traditional Japanese. From all the various ways that can be used to execute it I've chosen to follow a style inspired by a simple, minimalist style of painting and drawing such as the one used for traditional Japanese kites.
It's a graphic language that is clear, composed of few details and colours but which has a powerful visual impact.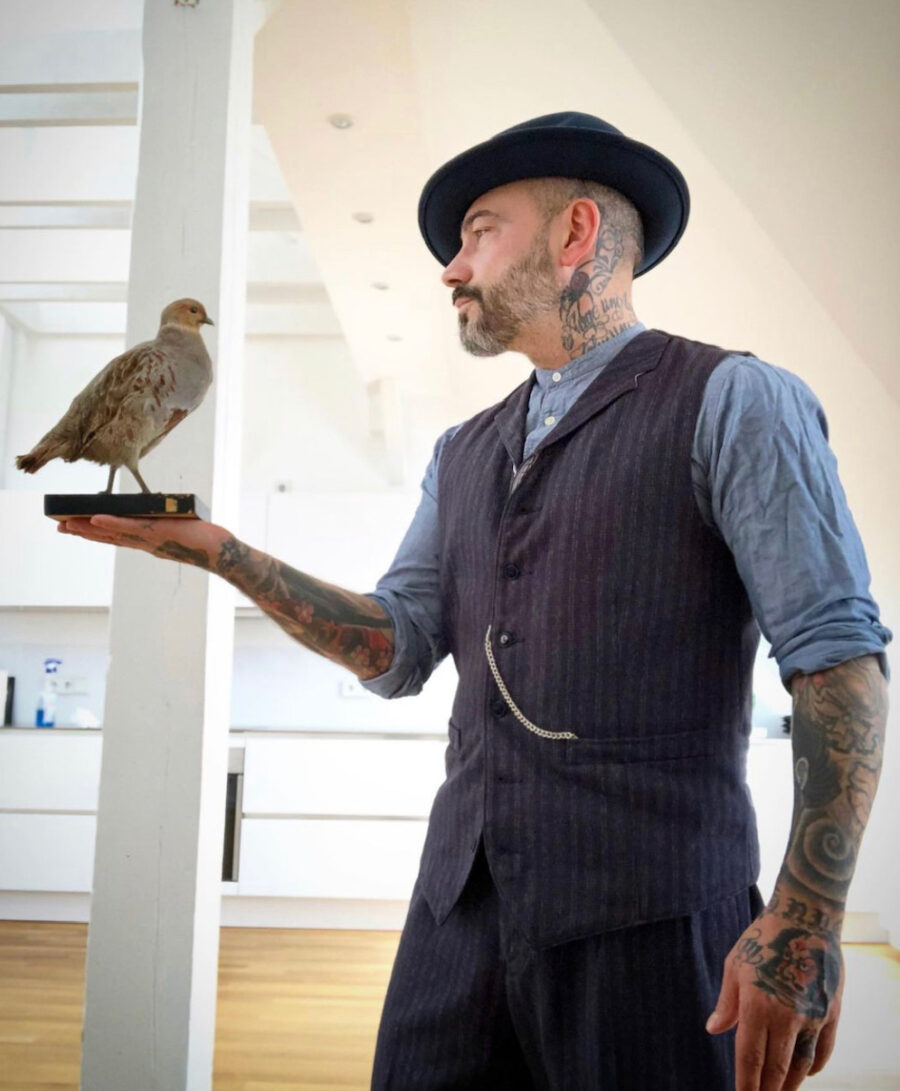 My artistic development has always driven me – and still does to this day – to study and focus on the composition of Japanese iconography in a way that I hope shows the depth of the love and respect I have for this art".
TATTOO LIFE MAGAZINE
Read the full article on Tattoo Life here