Travis Louie was born on 23rd August 1964 in Queens, New York, to Chinese parents. As a child he was fascinated by science fiction movies, drawn to haunted houses and ghost stories, and a huge animal lover.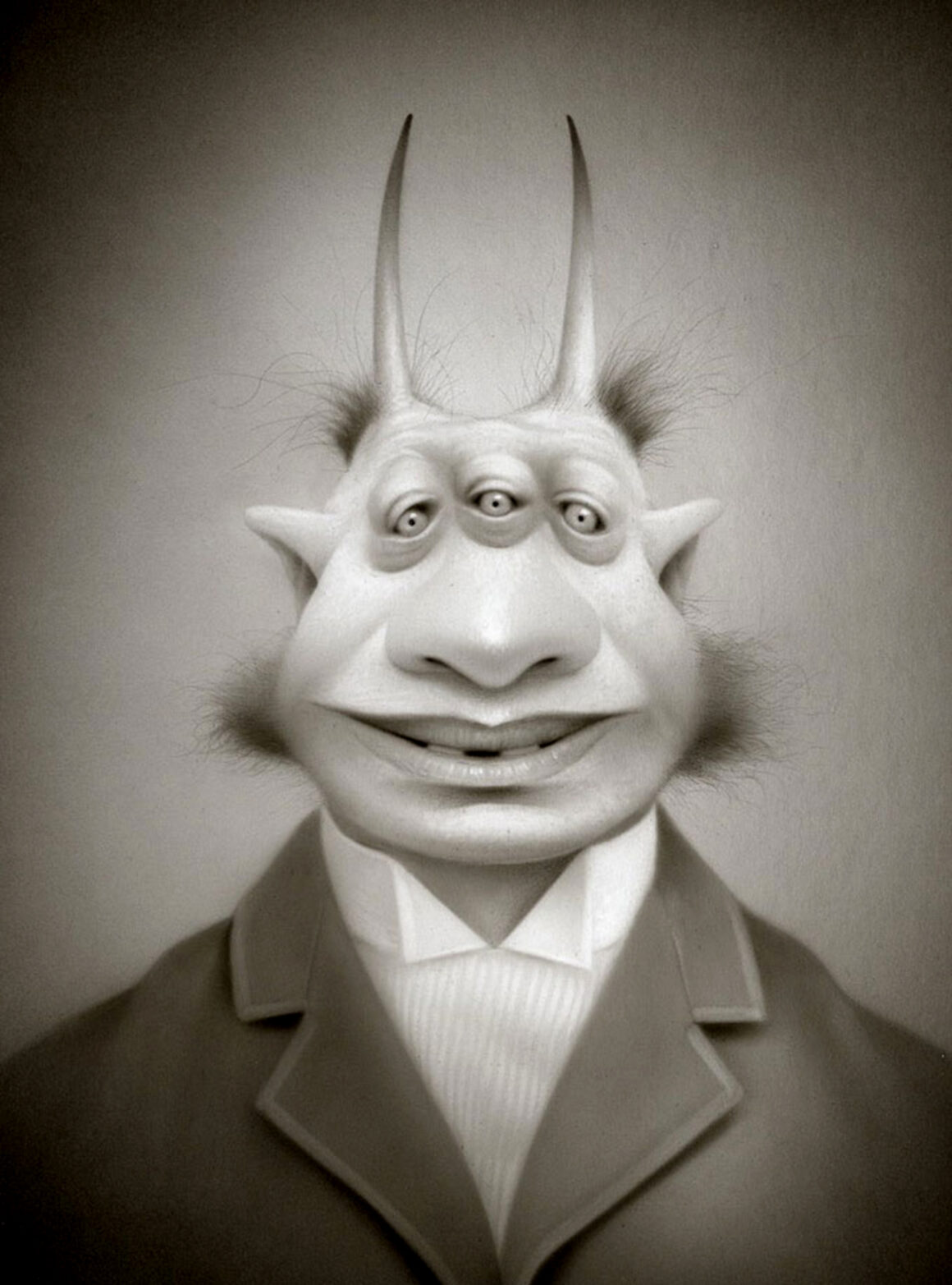 In 1990 he graduated in communication design from the Pratt Institute of Brooklyn New York and straight away began a career in freelance illustration which would continue throughout the 90s but unfortunately ultimately prove unsatisfactory.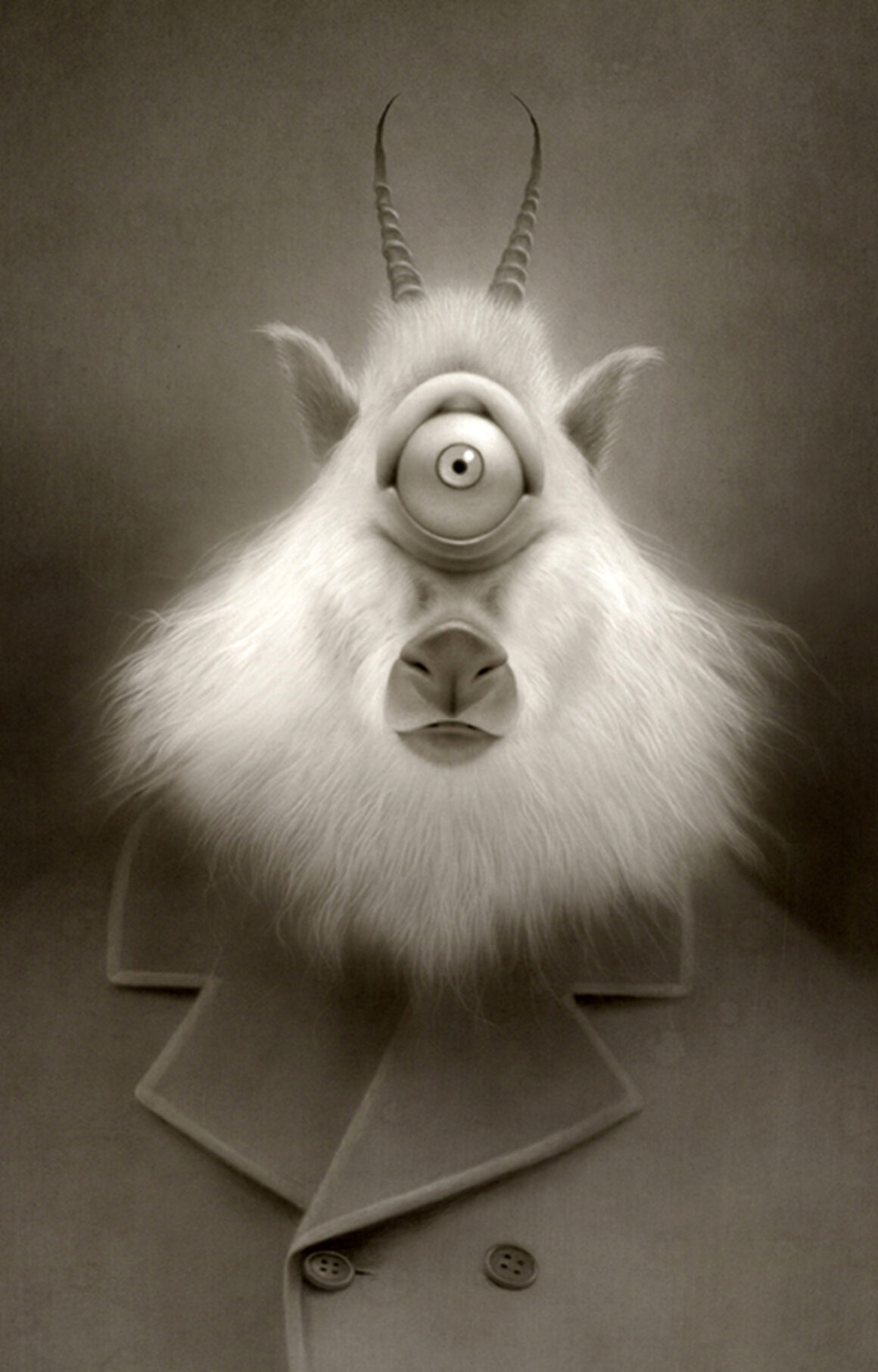 This would inspire him to invest more time and energy in his own artistic projects, giving rise in 2003 to what would later become his distinctive line of painting which would lead to major success.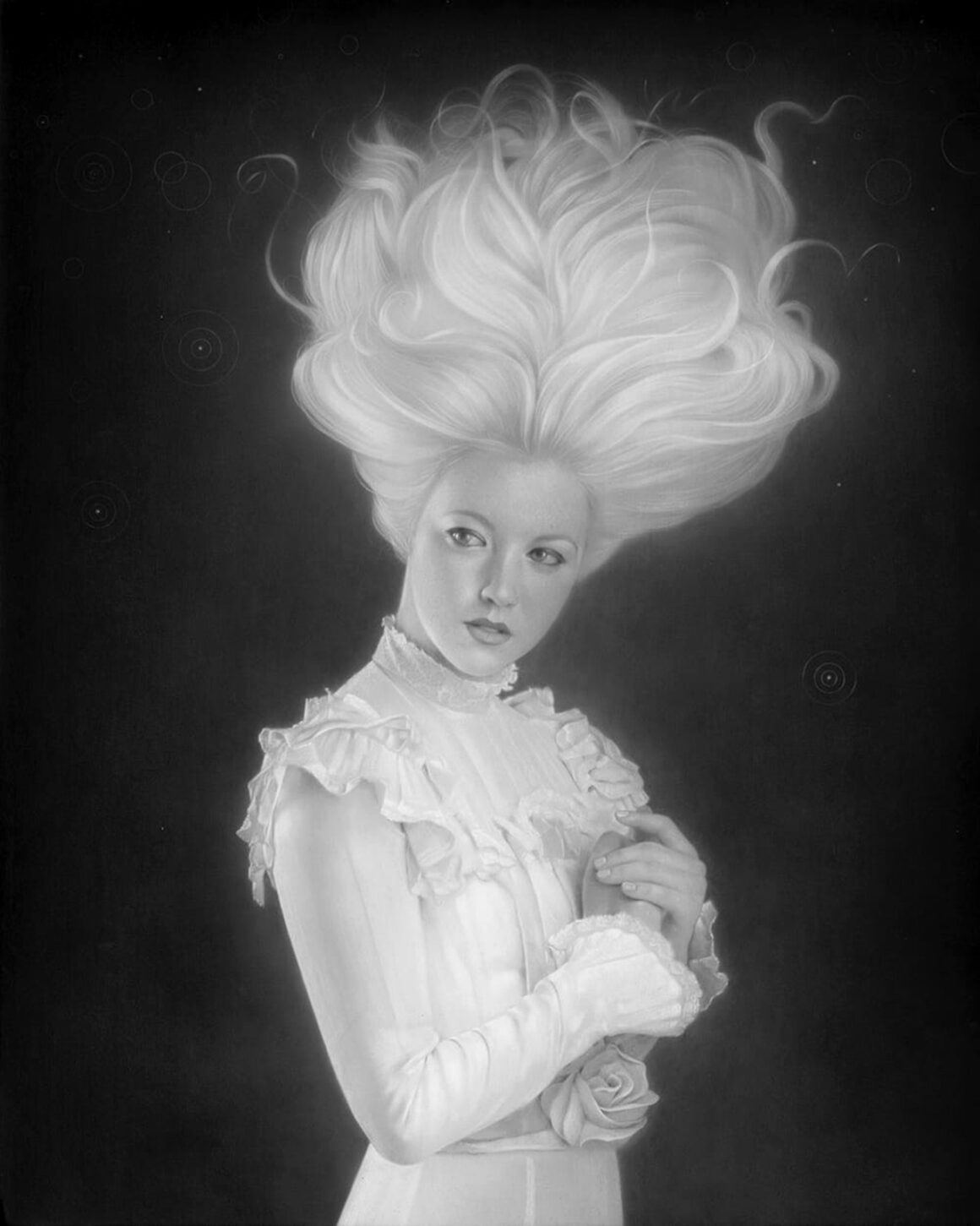 From the very outset, the artist would favour everything which was stylistically speaking outside the mainstream. In those days he felt closer to the Lowbrow art movement or Pop Surrealism which for a long time was seen as inferior to the rest of the contemporary scene.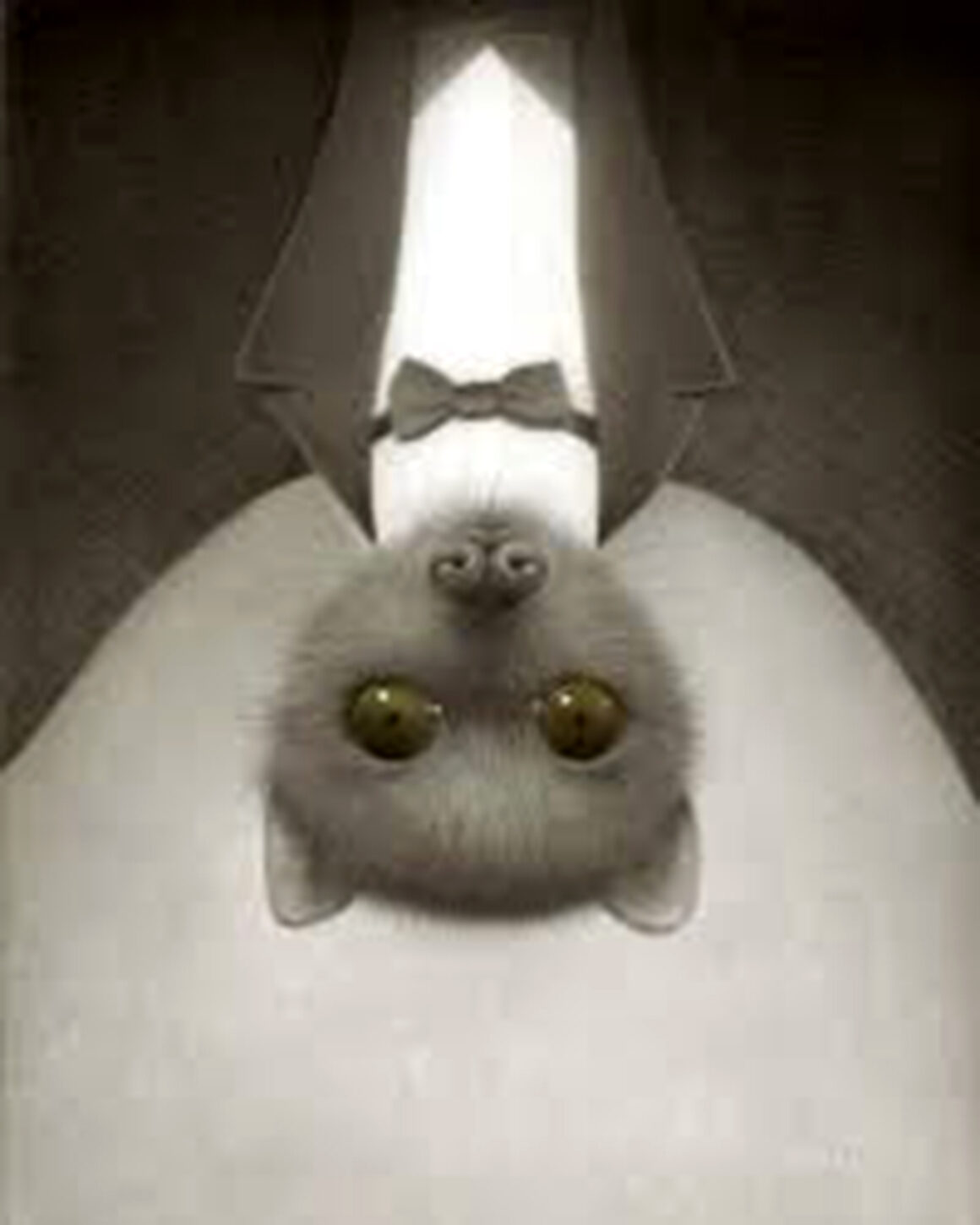 Over time however, this style would develop and come to predominance in terms of public opinion and, consequently, collectability, price and recognition. And it was in the wake of this enormous exponential growth of the Lowbrow and Pop Surrealism movement that Travis Louie became one of its major exponents.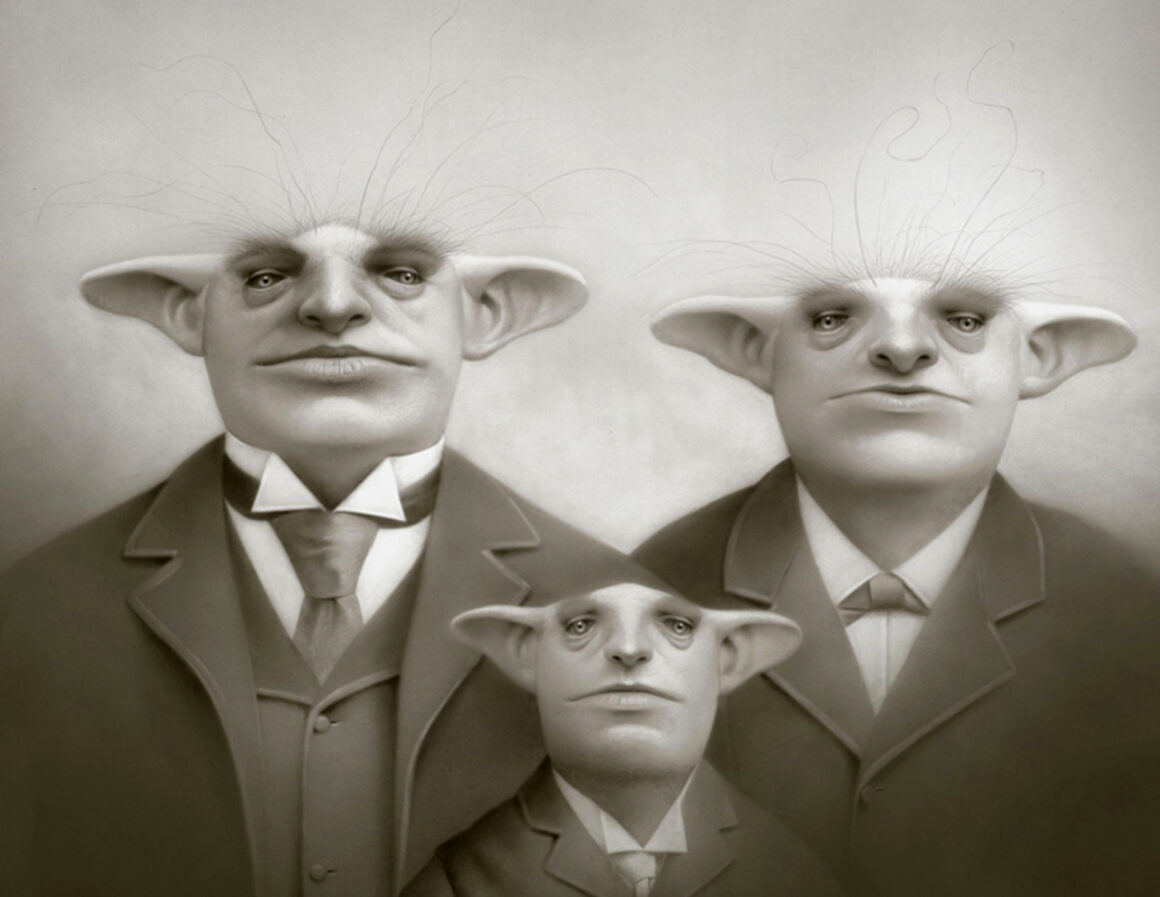 Travis Louie paints fascinating portraits which look like they have been pulled out of a dusty trunk in the attic, harking back to times past with an aesthetic which calls to mind the 19th century. Louie's portfolio is a truly magnificent archive of monochrome and sepia images populated by weird characters and charismatic creatures. All of these figures seem to be dressed up in their Sunday best, outfits which we can only imagine have been lovingly taken out of a Victorian wardrobe and worn with pride for the occasion.
Even though its thematic content means that Louie's aesthetic fondly borrows much of its inspiration from the past it must be said that it is actually firmly rooted in his own personal experience and therefore, paradoxically, more closely linked to the present than it would appear. Louie loves to watch people busy with their day to day lives and let his imagination run riot deforming what it is he is looking at. For him it is important to get involved in the narration. He loves to create entire back stories for each character. It is as if he were making up a real screenplay in his head for each painting.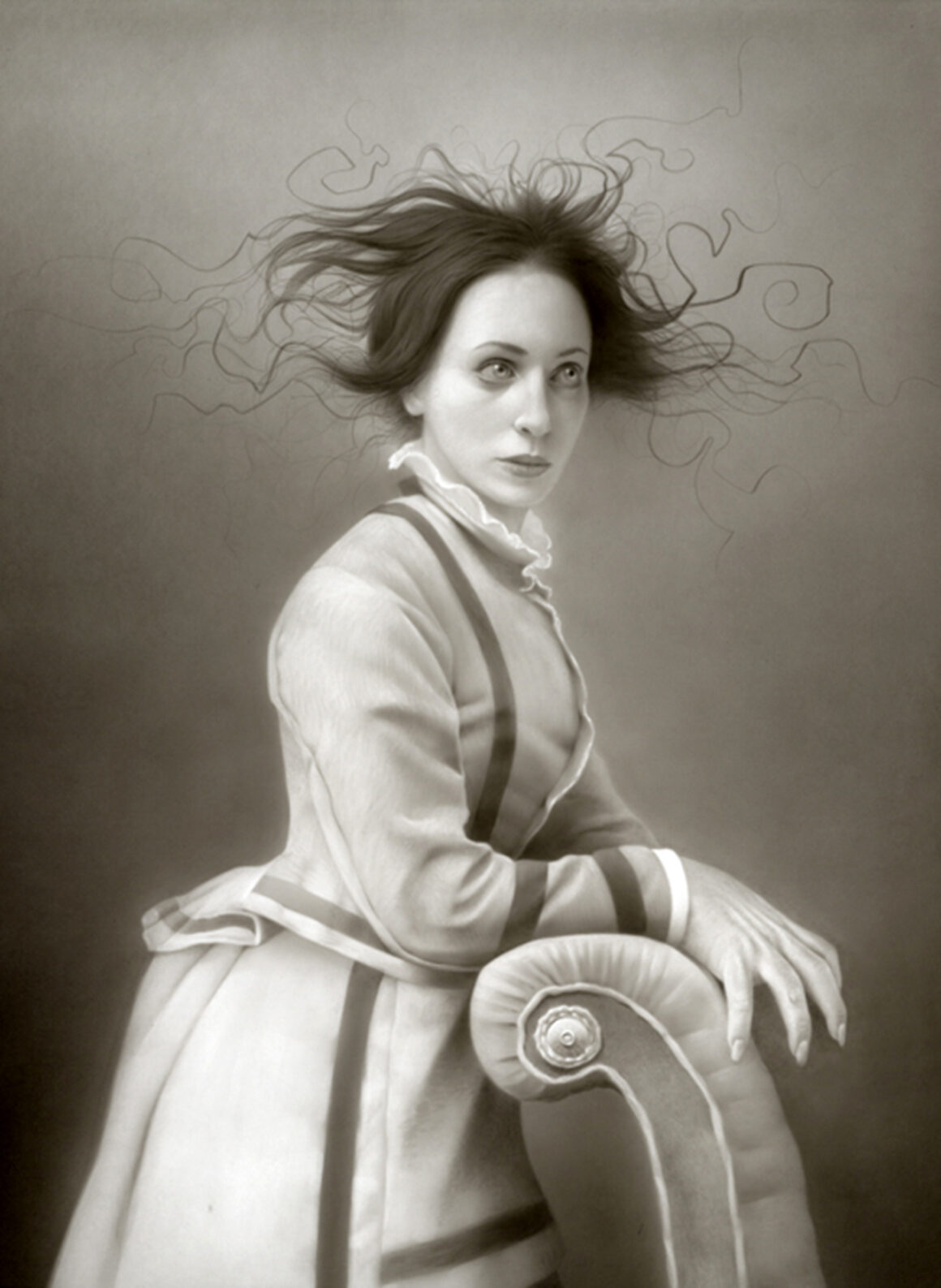 As an Asian American subjected to racism and bullying growing up during the 1970s, Louie infuses his marvellous set of characters with his own powerful empathy through which we see his personification and essentially triumphal celebration of the multiracial diversity in our contemporary cultures. His work is fundamentally concerned with identity and remembrance with a veiled comment on xenophobia and the experience of immigration.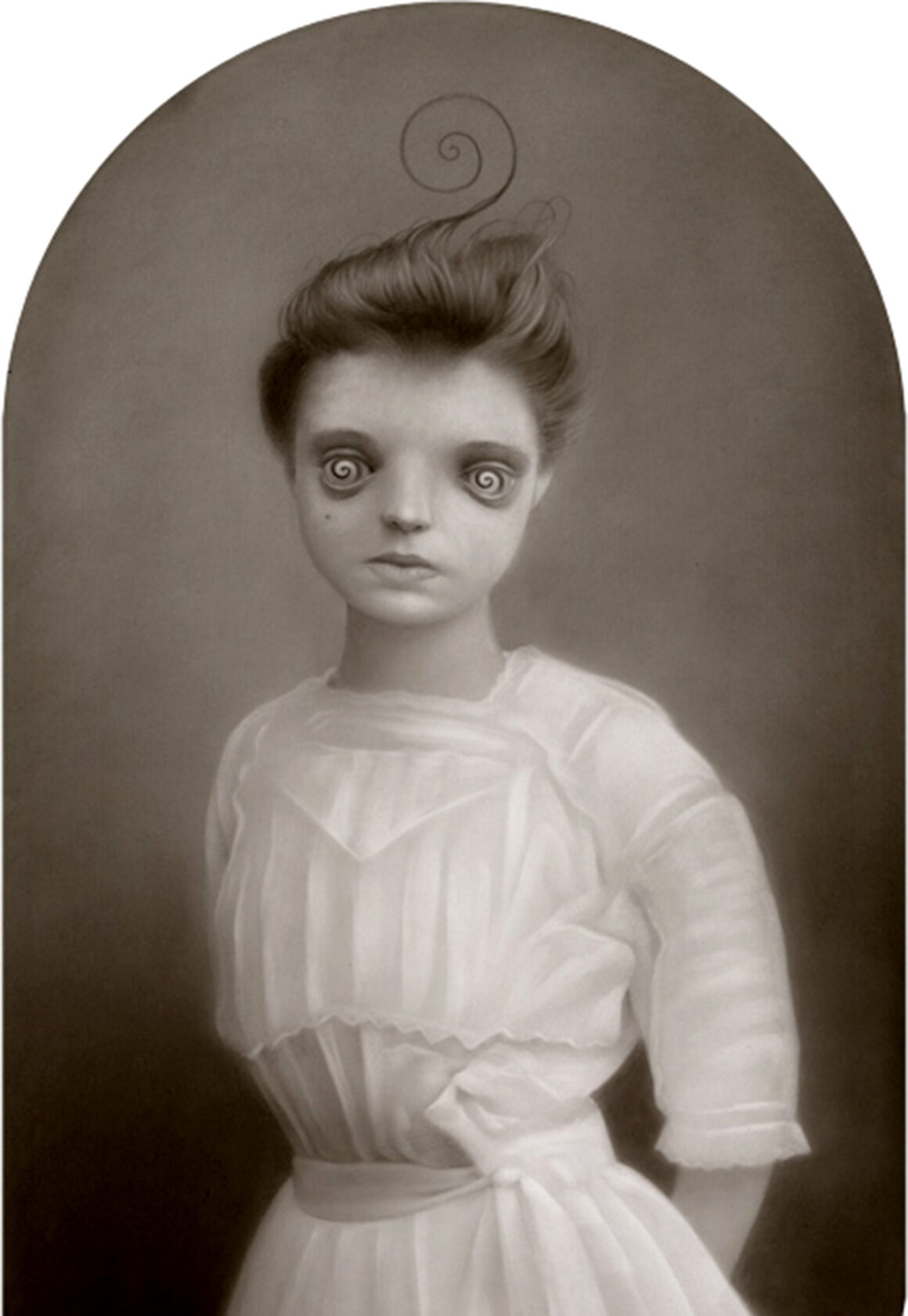 He would like to see fear of the "other" replaced with a healthy curiosity for the unknown and a sense of wonder regarding those things which are unfamiliar.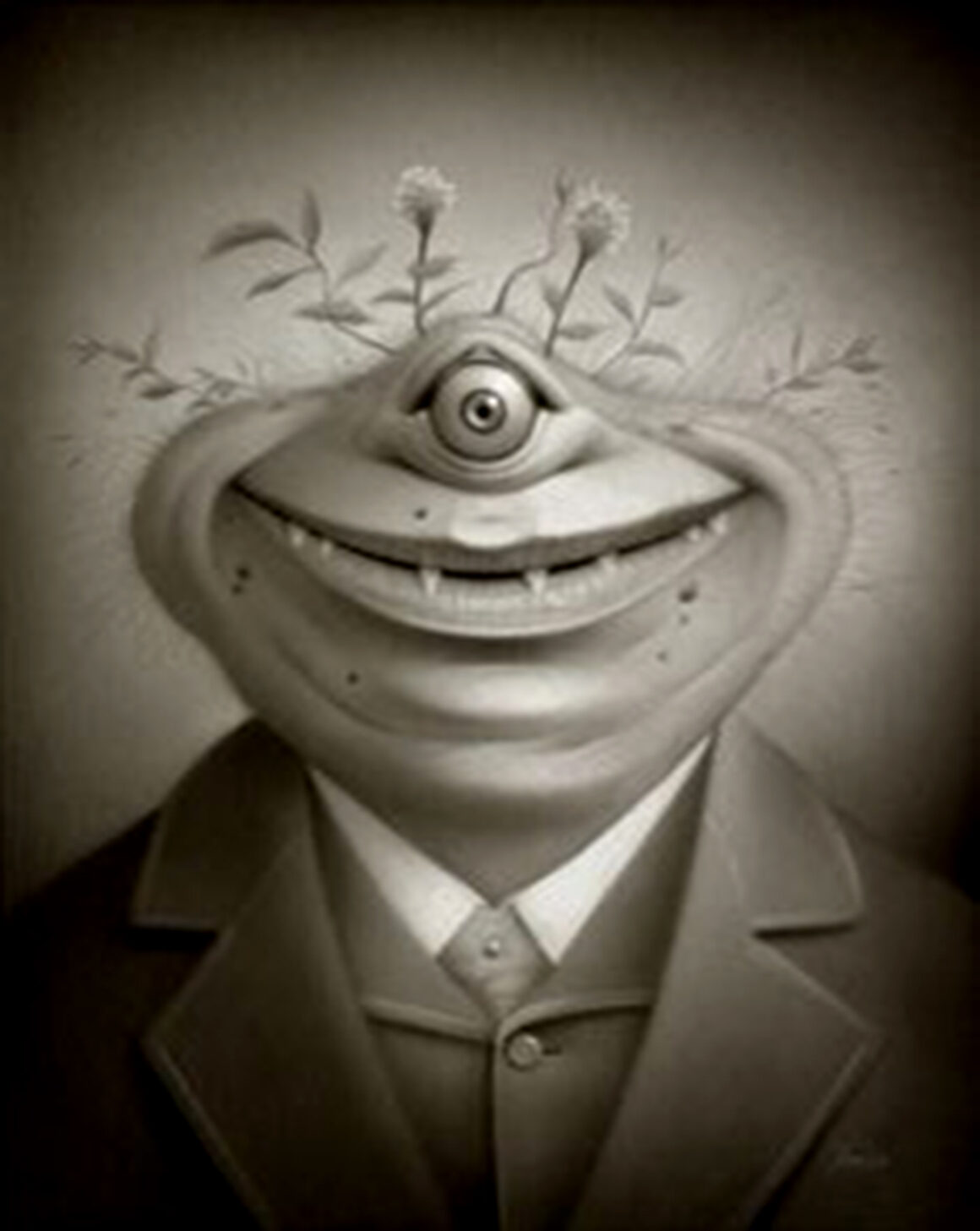 "I grew up with the experience of the immigrant even though I was born in the States. I had to deal with the way in which I was perceived, as someone "not from around here". I had personal experience of racism and xenophobia which is why there is a common thread running through my portraits since they are all unusual people or creatures just trying to get on with their lives like anyone else…even though they are "different" from those around them."
Interview by Guy Aitchison
The paintings of Travis Louie mainly come from the tiny sketches and many notes in his precious journal where he continually jots down the visions which make up this imaginary world grounded in Victorian and Edwardian times. His is a parallel reality inhabited by human oddities, mythological beings and characters from other worlds which seem to have had their formal portrait done in order to mark their existence.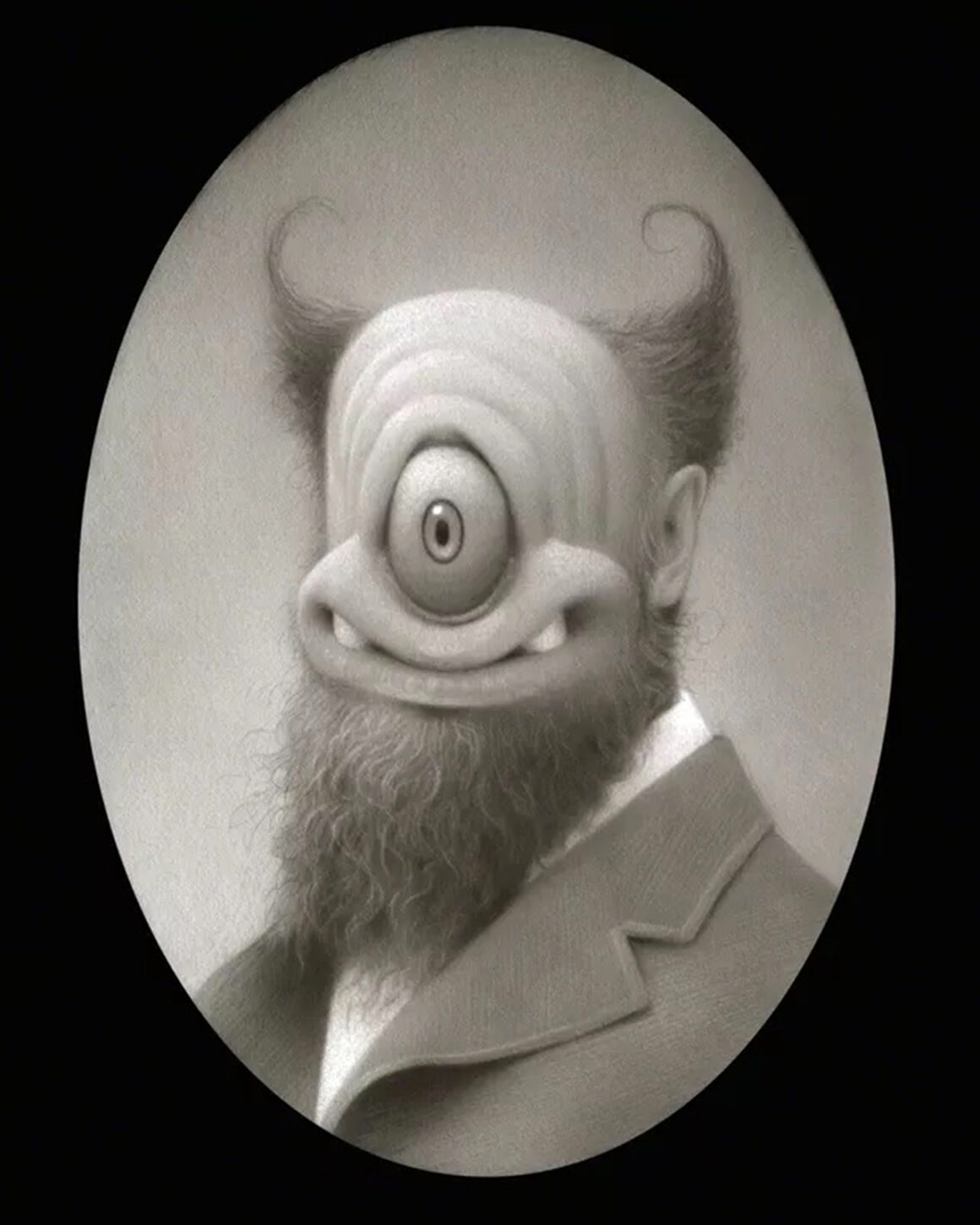 The underlying thread connecting all these characters is the unusual circumstances which shape who they were and how they lived. Some of their origins are a complete mystery whereas others are hinted at. Through the use of acrylic applied over graphite drawing on simple smooth panels, Louie creates portraits from an alternative universe which looks like it might really exist or not.
Today Travis Louie is a true celebrity. He has exhibited and shows his painting and drawings in the most important and prestigious galleries worldwide and his works of art have been featured in major periodicals in the sector. Louie is still a great collector of nineteenth century photographs of which he has thousands.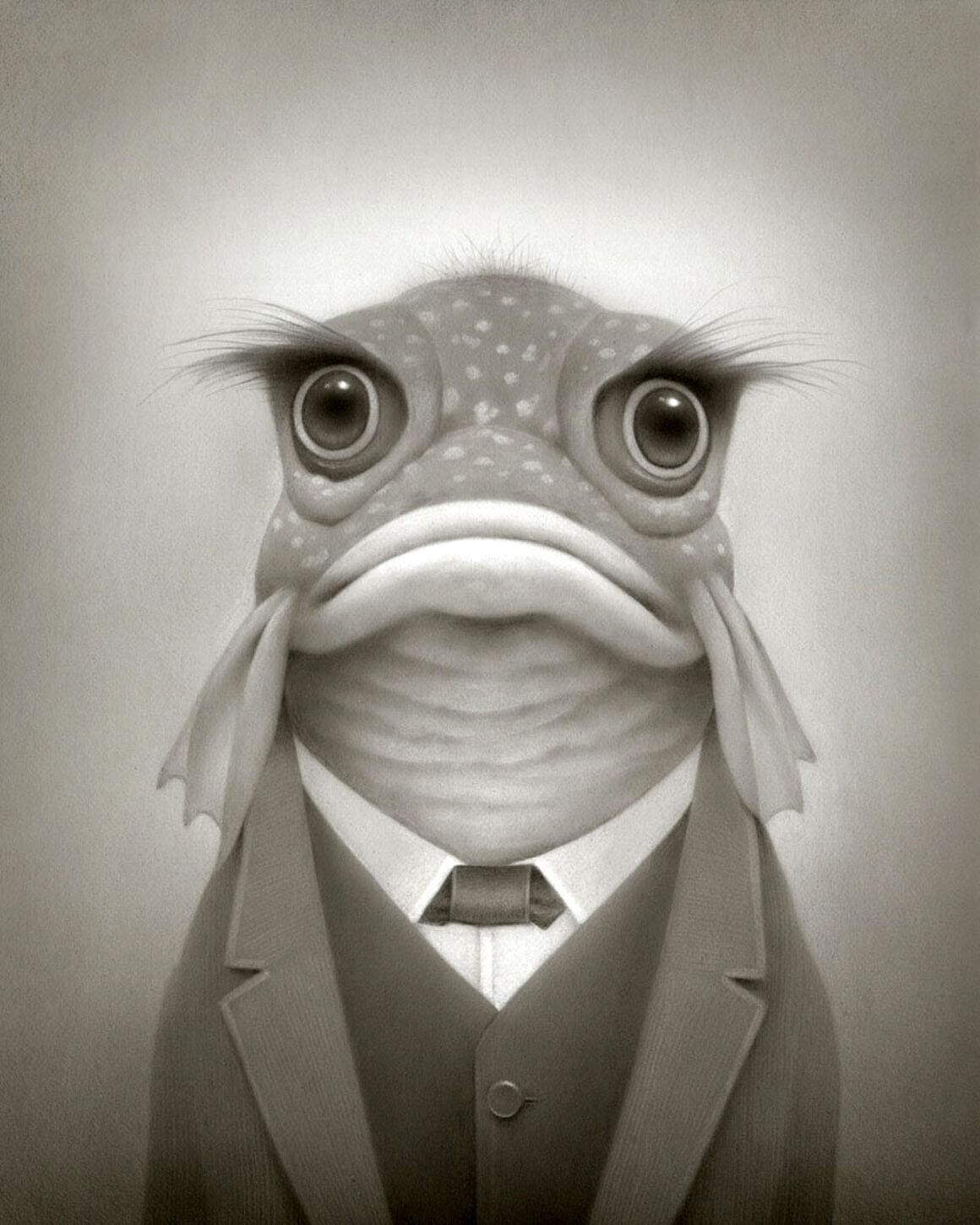 Having spent half his life in Queens, Long Island and Chinatown, at the end of the 90s he decided to the Hudson Valley area, a far quieter, rural area. He still goes to Manhattan to teach at the School of Visual Arts, so he is not too far from city life but gets to go back home where he finds the right amount of isolation to give him space for contemplation and to cultivate his creativity.
He currently lives and works in the town of Red Hook, Dutchess county, in the state of New York.