We're in Northampton, a college town in Massachusetts, where Timmy B and Matty opened NiteOwl Tattoo, a tattoo shop whose hallmark is Cartoon, Neo traditional and all those styles where colour packs a punch. It's Timmy B who lets us in and introduces us to the team: Lindsay Baker, Zoe Fisk, Jesse Pinette and Patrick Quirk. Let's go take a look at their work!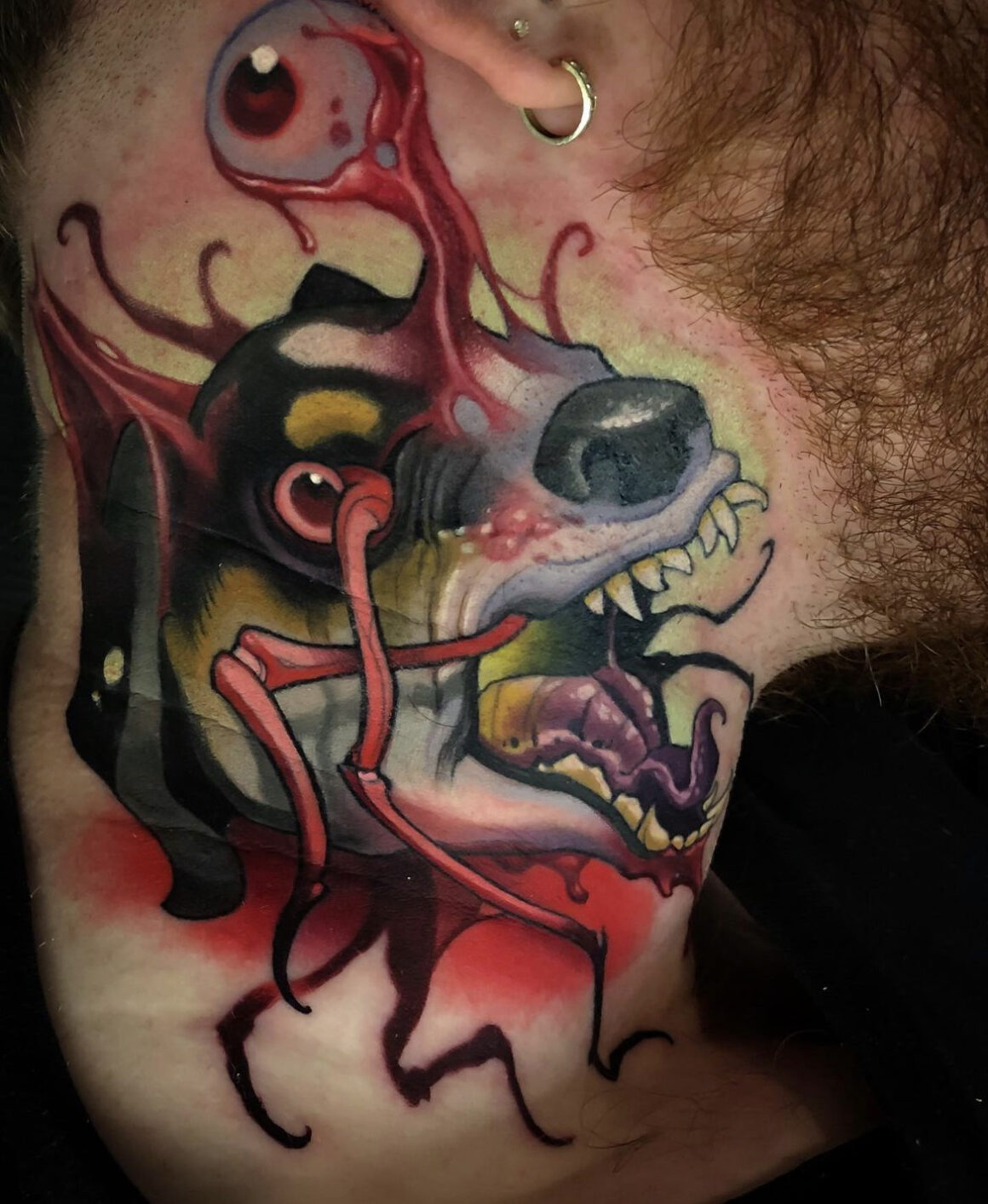 "NiteOwl tattoo is in Northampton Massachusetts which is a wonderful college town in western Massachusetts. The town itself is very art focused and very welcoming to any walk of life so it's just a pleasant place to be".
"Everything is in walking distance and almost every business is a mom and pop kind of place which gives the town a lot of charm and makes it very unique. We encourage anyone to come check it out we guarantee there is something for everyone here".
"I actually grew up very close to here and use to go to and play shows there all the time. Once I started traveling and tattooing all over the country and the world I decided that Northampton would be a perfect place to finally end up and show everyone what a beautiful place western Mass is. The shop was opened by me and my business partner Matty alongside the team captain Lindsay Baker".
"Then arrived Zoe Fisk that is a straight up gangster who works his ass off and is so damn creative it makes us mad, Jesse Pinette and Patrick Quirk the best illustrator I've ever met and his work is unreal. And I can't leave out our shop manager/apprentice Billy Rock, he's a solid guy who makes sure everyone is comfortable and that everything runs".
"The chaos happens right around 1:00 when everyone is working. We do have a little back common room where we all draw and critique each other and prep for our days. And sometimes we roll dice and lose money to each other but it does boost morale…
The time in the back room that we have to ourselves I feel like is pretty precious because it lets us decompress and relax before our clients show up and it's nice to just have that time as friends".
"Our music selection is all over the place! You might hear some death metal, you might hear some Metallica and Megadeth and Lamb of God, but you'll also hear a lot of Backstreet Boys and Shania Twain and Britney Spears and Celine Dion. So if you hate the music, just wait a minute, we promise there is something for everyone".