The fox is her favourite animal and the most important tattoo of her collection. She is Janina, smart and beautiful like the fox she loves, who loves to portrait herself in pictures with a dust and scratch look, like old pictures found in a photo album.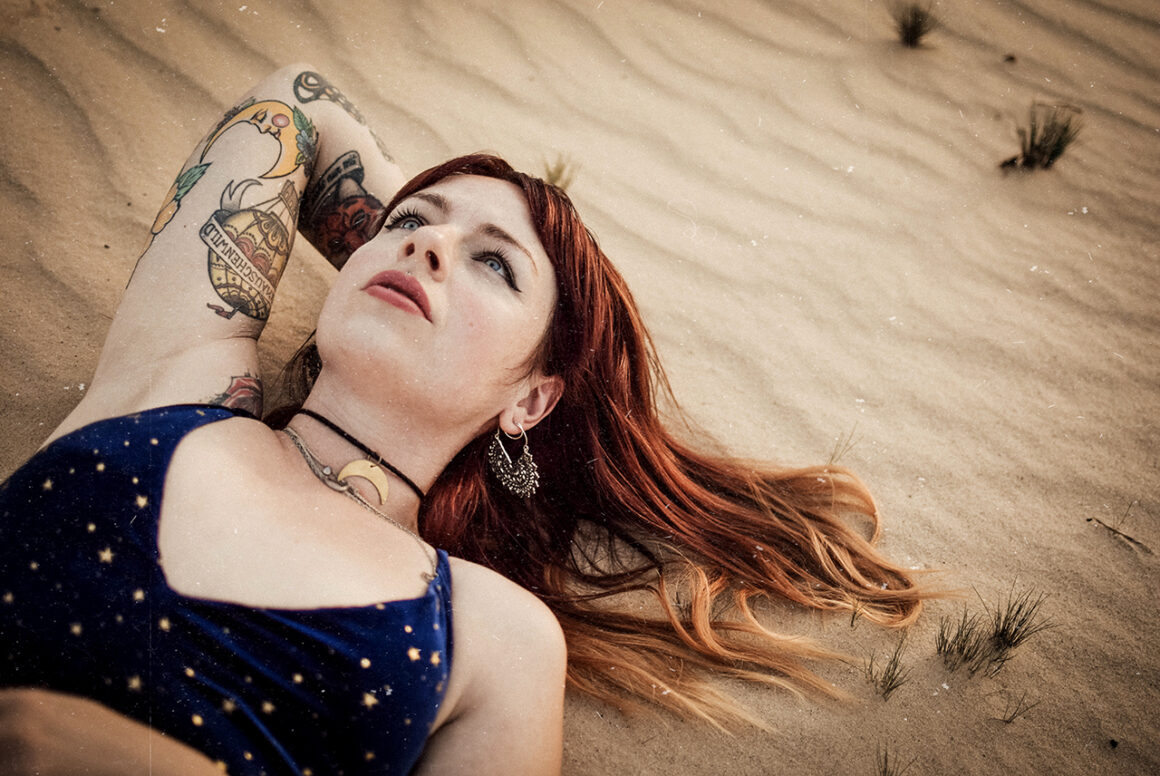 Hello Janine where are you from and how old are you?
I am 32 years old and live in a small town near Berlin called Jüterbog.
What it the meaning of your nickname flaeming.fuxx?
First, Flaeming is the name of the region I live in. I like the fact that it is pronounced like the English word flaming. The second part 'fuxx' is a modified version of the German word Fuchs, which means fox in English. Foxes are my favourite animals. They are beautiful and smart and I dedicated them a beautiful tattoo, which is also my favourite one. So you can say the meaning of my nickname is flaming fox.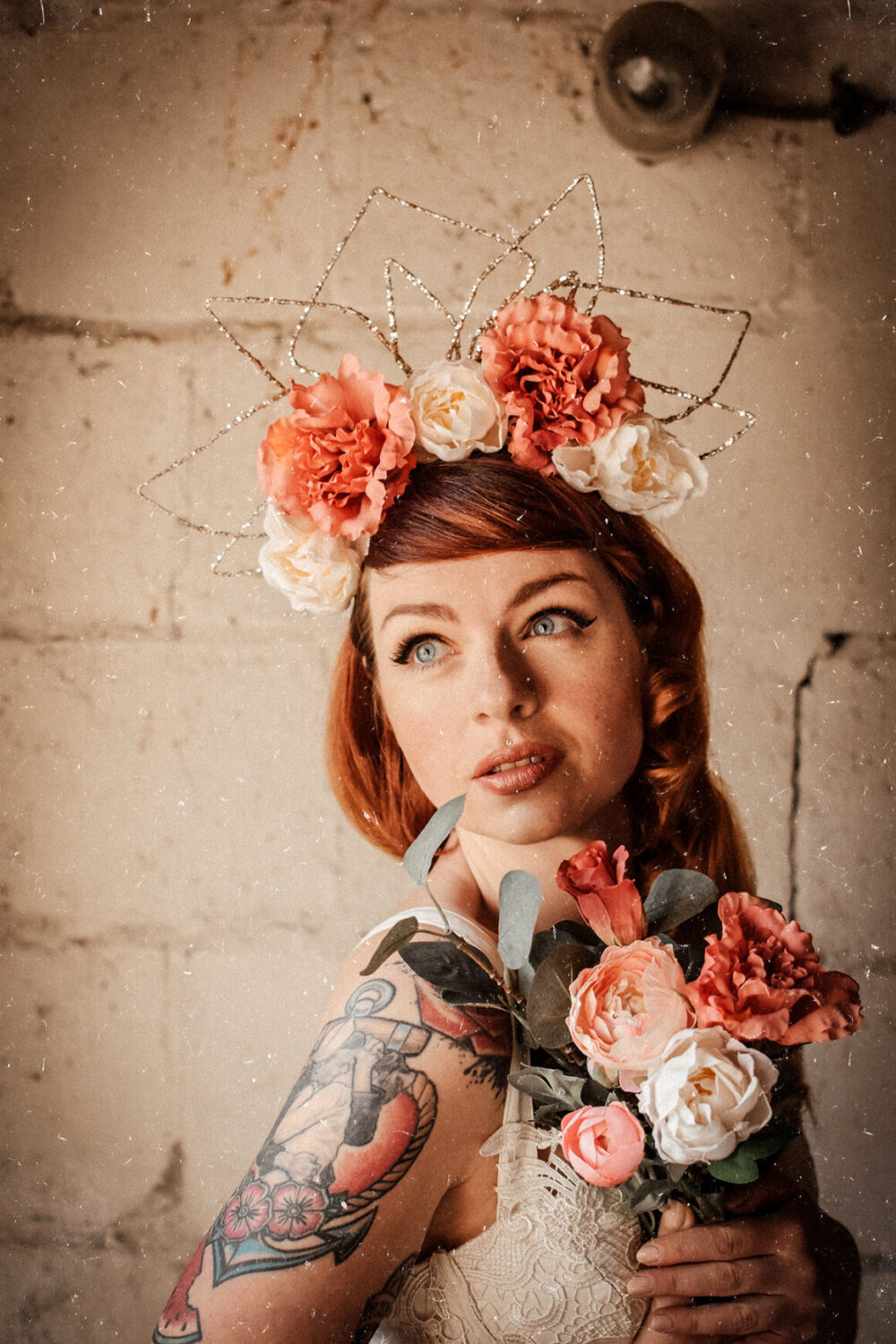 What do you do for a living?
I have an ordinary 9 to 5 job in a district administration. It's quite uneventful so I balance it with photoshoots in my free time, to live out my creativity.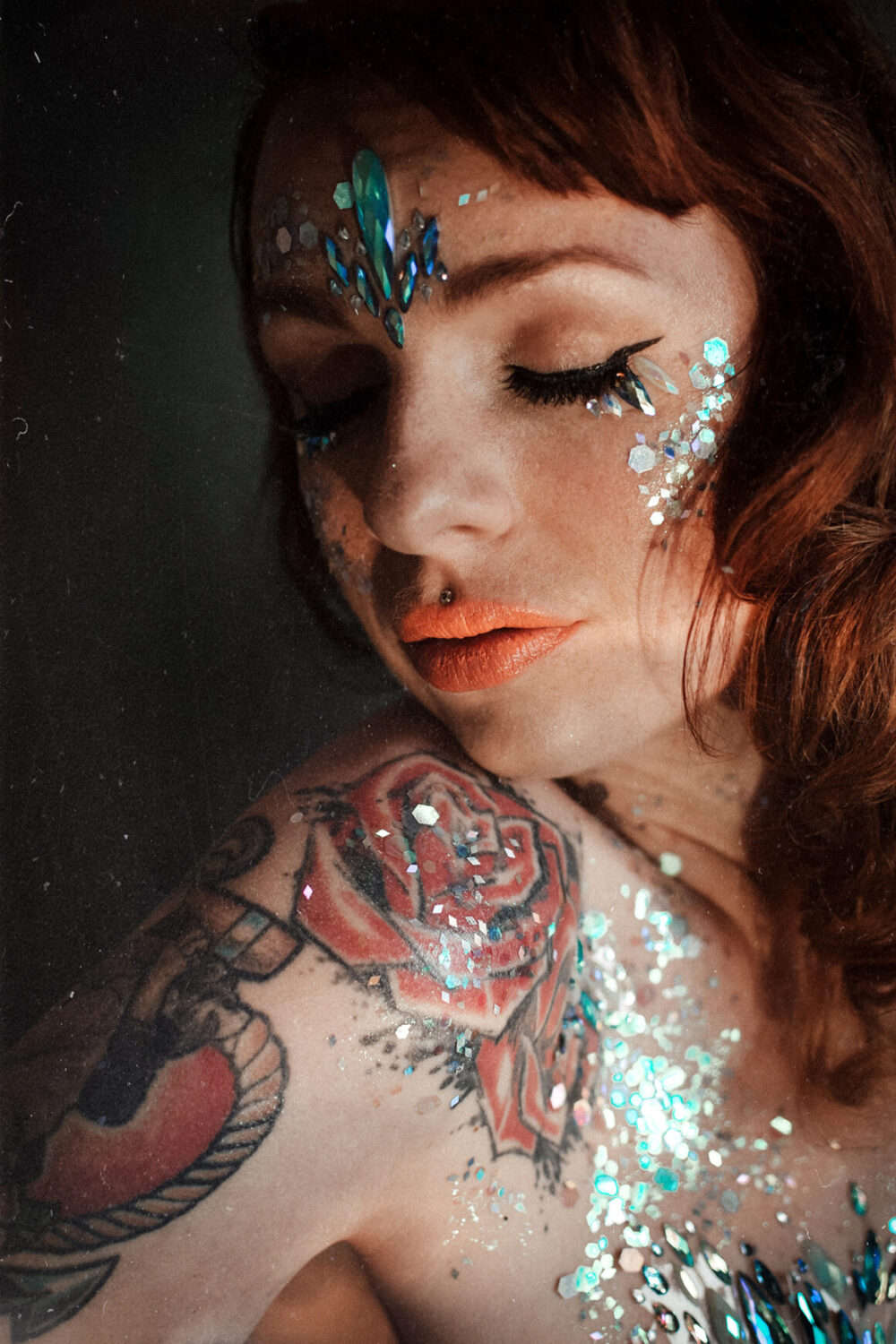 I noticed that you choose an artistic and vintage atmosphere for your images. Why?
Many people stage their everyday life on Instagram. I want to create something different. Whether it is a special location or an outfit you wouldn't wear every day in the office. My goal is to take pictures people are looking twice at. All my pictures are getting this dust and scratch look, before I post it. So they all have something in common. I also like the look of an old picture in a photo album.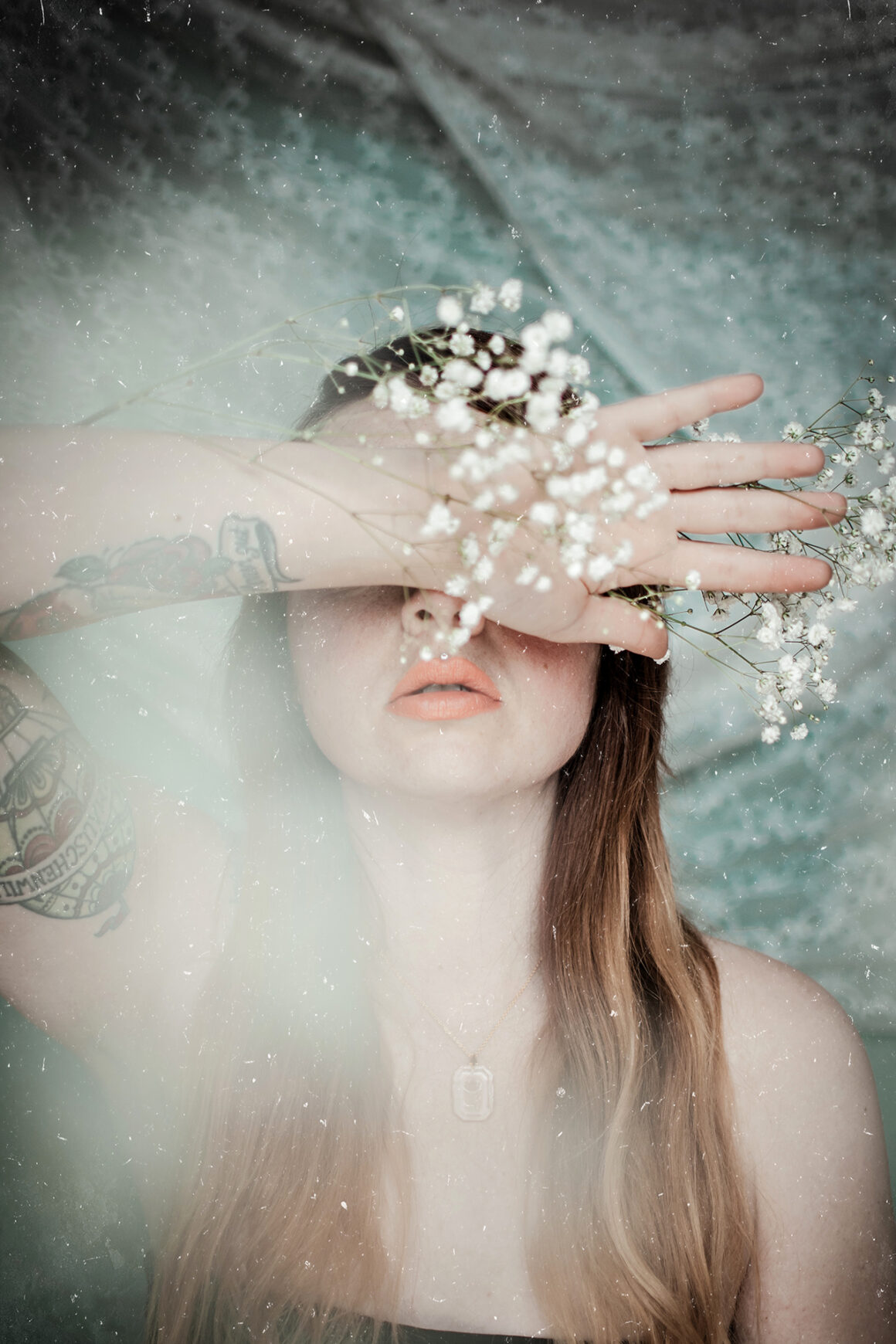 What about your tattoo collection? Can you tell me something about your love for tattoos and the subjects / style and tattooists you chose?
As a chubby teenager I never had that much self-confidence and I always admired the beautiful and strong looking women on tattoo magazine covers. I was fascinated by them and wanted to be like them.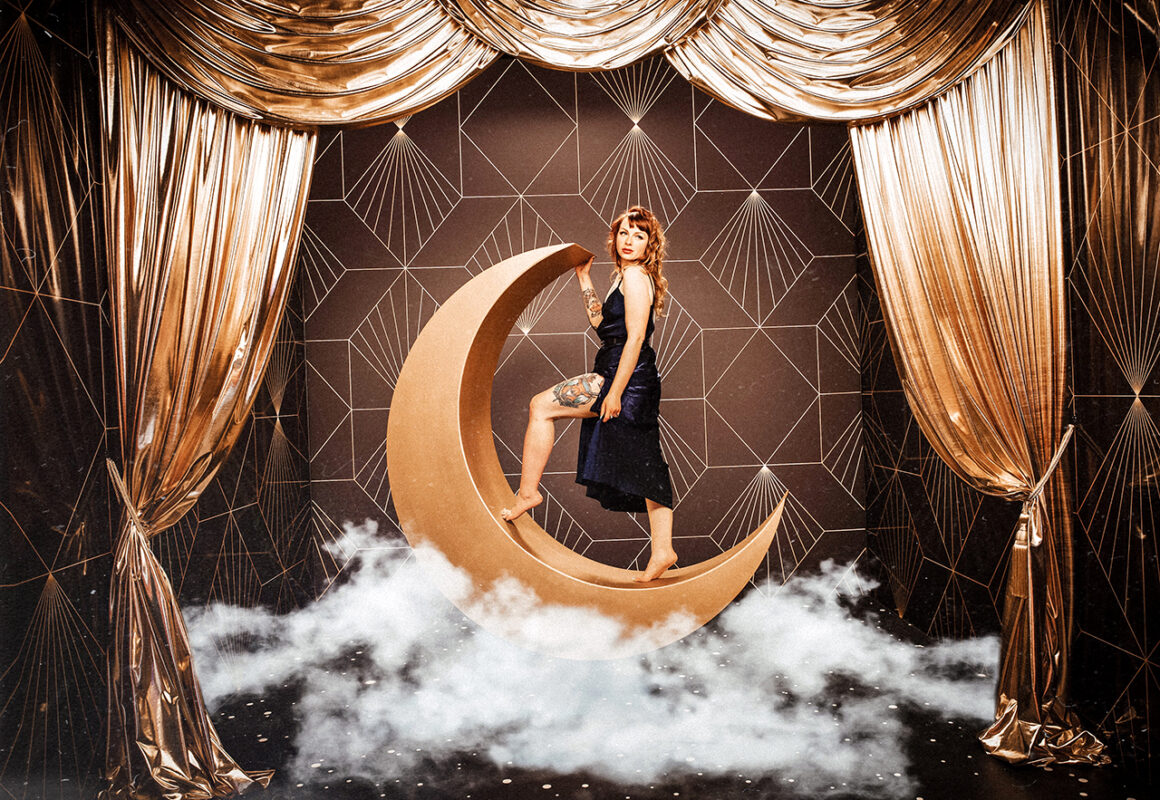 As soon as I was old enough, I got my first tattoo. It was 5 stars at the back of my arm. Now there are quite a few more. I am getting all of them by the same tattoo artist.
I design all my tattoos myself and in the beginning he was always joking asking if I wanted the tattoos exactly like I drew them or I wanted them pretty.
I felt challenged to increase my design skills until he said that he wouldn't change anything. We are a good team now and I absolutely trust him. My tattoos are inspired a lot by traditional designs but I always try to give it my own stamp.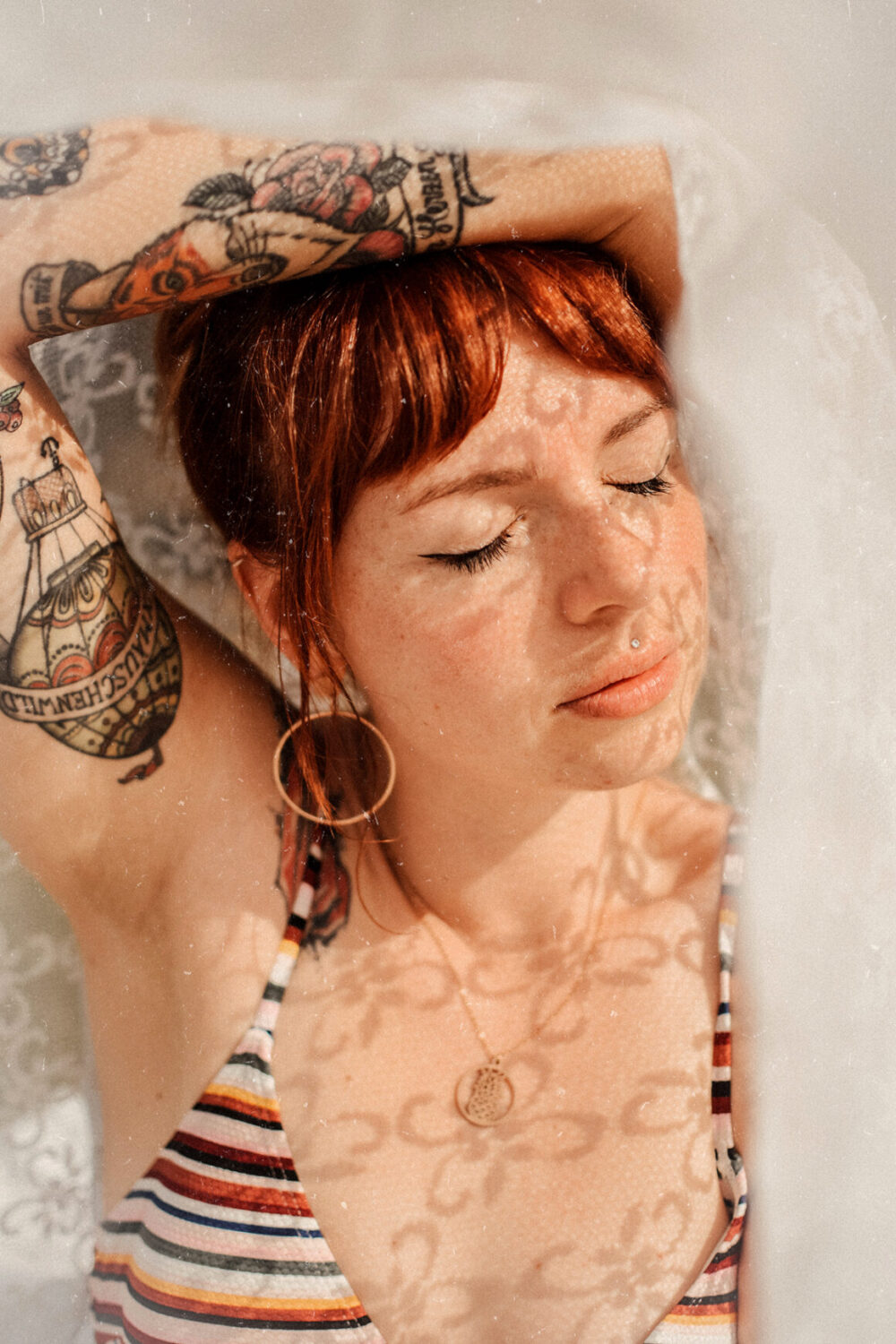 Do you like flowers? Are you a romantic girl or how can you describe yourself? What are your biggest passions?
I definitely love flowers. Almost all of my designs contain flowers. They give everything a feminine look, which I really like. To describe myself it's hard. I think I'm absolutely a romantic girl but there are not so many opportunities to live it out in everyday life so I try to put it in my pictures. My biggest passion is to be creative. I really love being creative behind and in front of the camera. I also love to design and draw tattoos and to tinker accessories for photoshoots.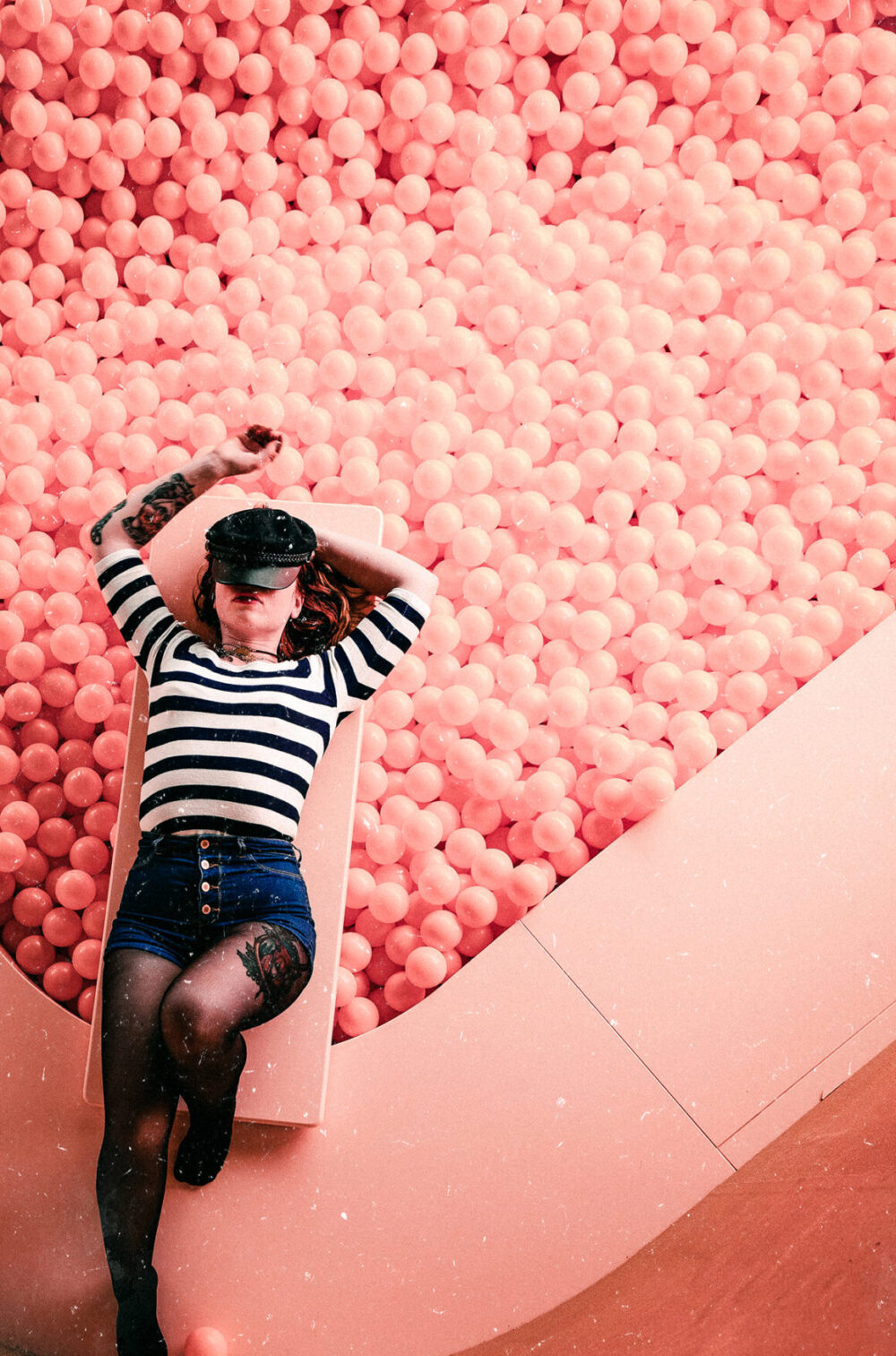 Last questions: Do you have a dream you'd love to come true?
To do what I love for a living would be a huge dream come true. Aside from that, to see my pictures published by such an amazing magazine is pretty amazing, too.