Frith Street Tattoo has long been at the forefront of the UK tattoo scene. A shop brimming with talented and colourful characters, Sylwia Swiderska has been at the helm managing the studio for the last six years.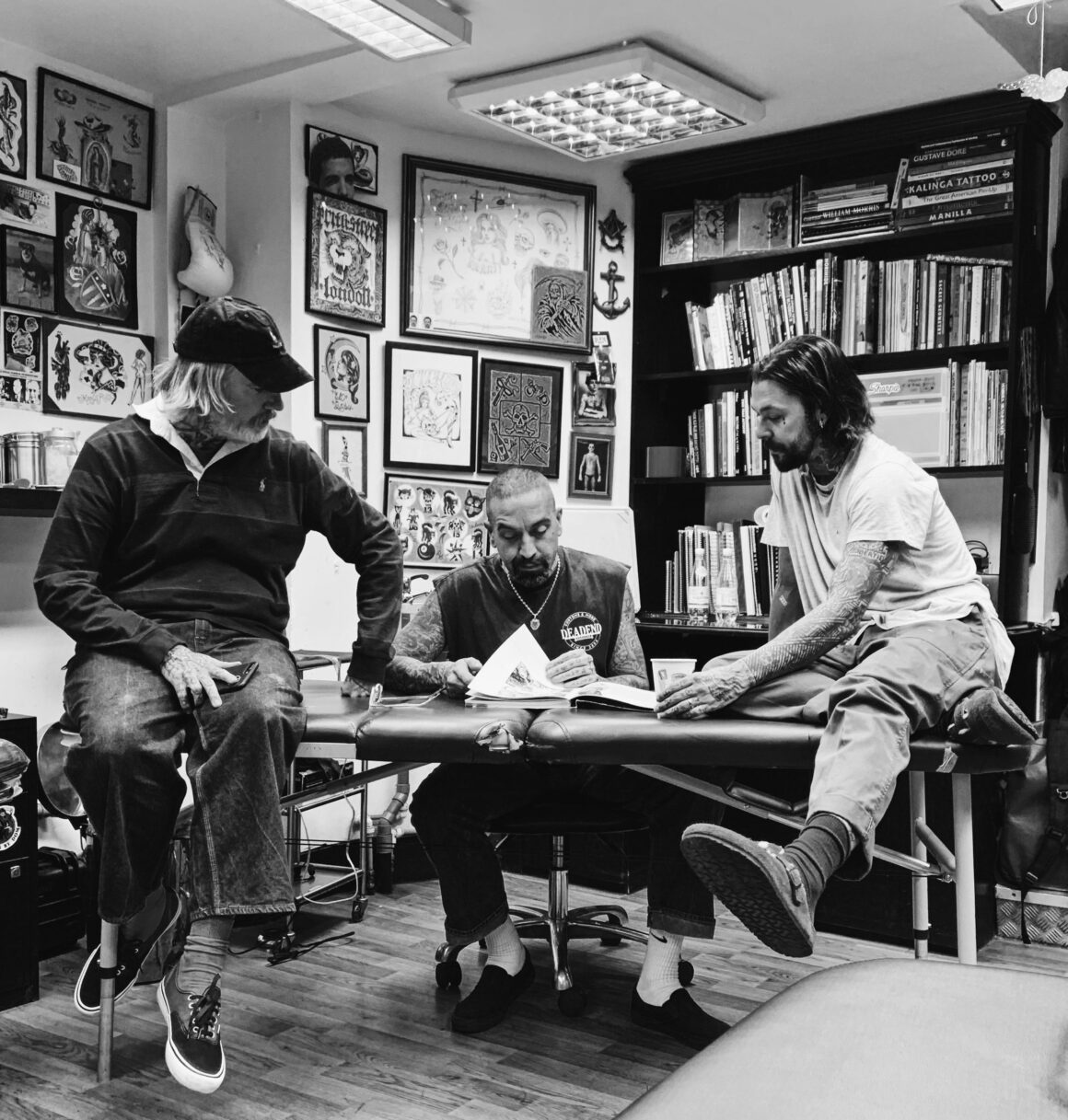 Combining her love of photography and tattoos, Sylwia has been documenting daily shop life on film, capturing moments of real tattoo magic along the way.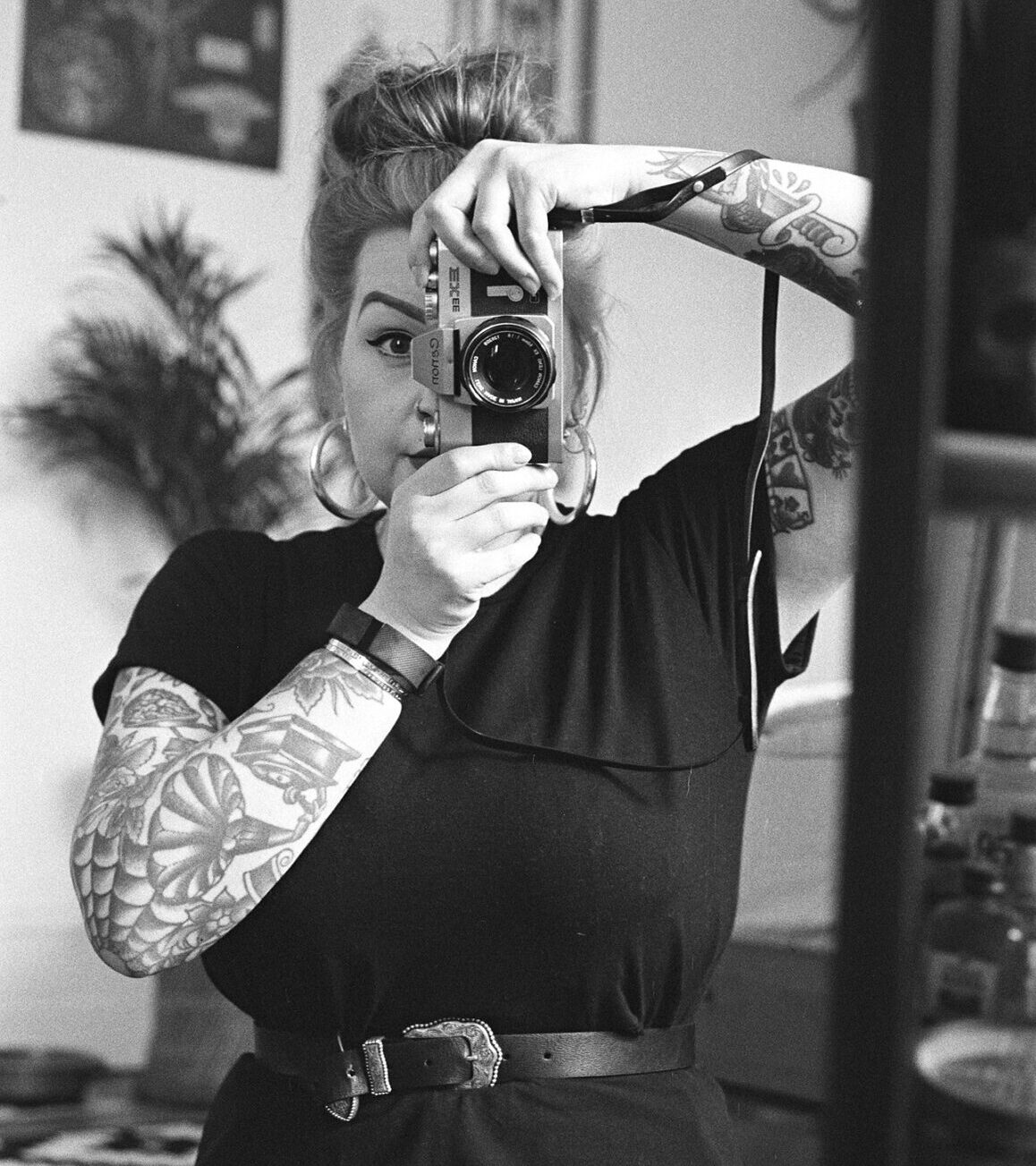 How long have you been working for Frith Street Tattoo and how did you get started there?
I've been at Frith Street for just over six years now. I've gotten tattooed at the shop a few times and it has always been the ultimate goal to be part of that magic somehow. I approached the owner, Dante, at a convention and told him I was looking for a job and it turned out to be one of those 'right place, right time' situations – the rest, as they say, is history.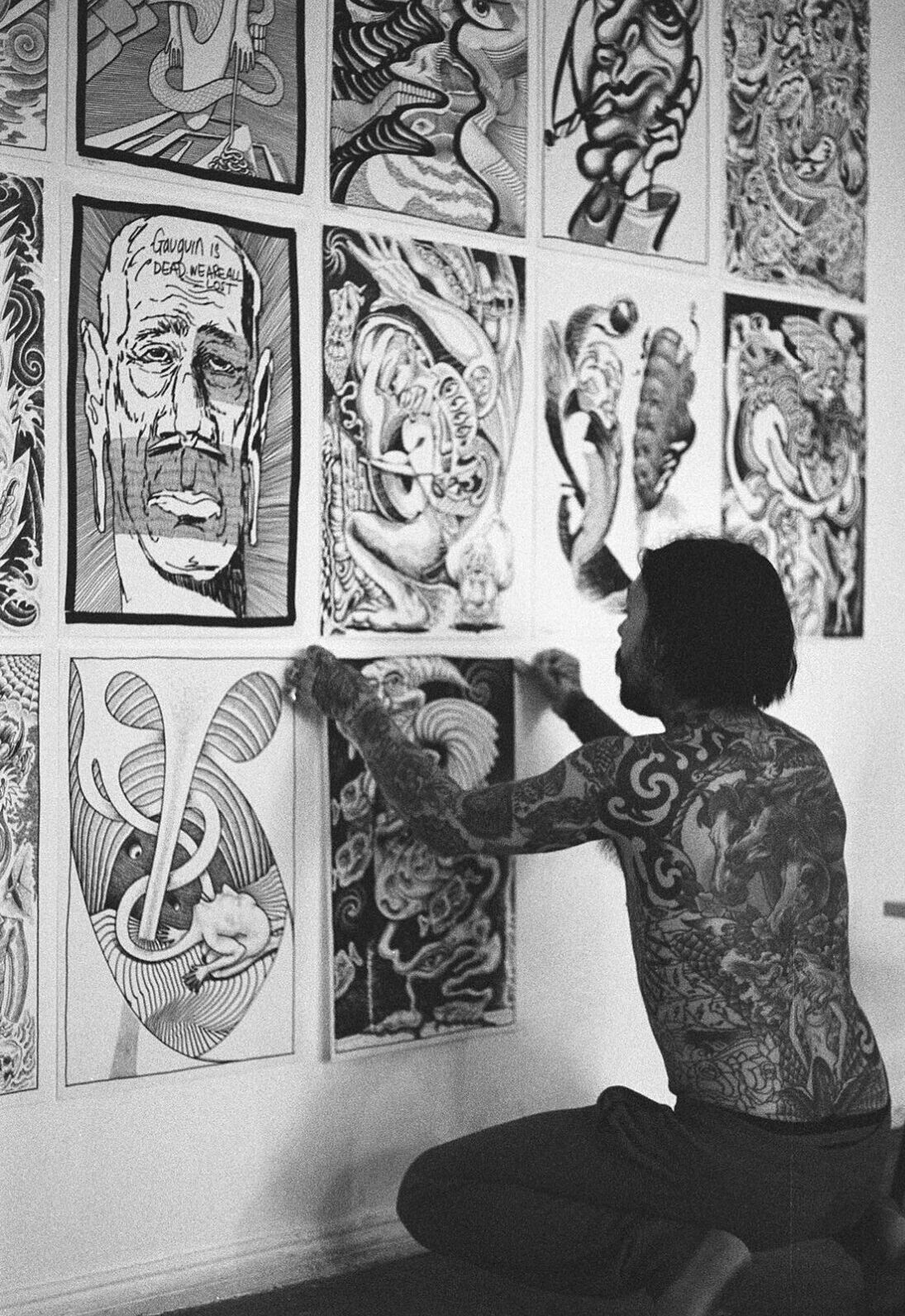 Tell us a bit about the shop. Can you describe the studio and its vibe?
I think most people who are into tattooing in any capacity have heard of the shop by now, Frith Street has been around for over 16 years, right in the heart of Soho. Our little basement is filled with tattoo history. The shop is mostly crazy in all the best ways – full of huge characters who ooze talent and passion for the craft, a complete spectrum of customers, no two days are the same.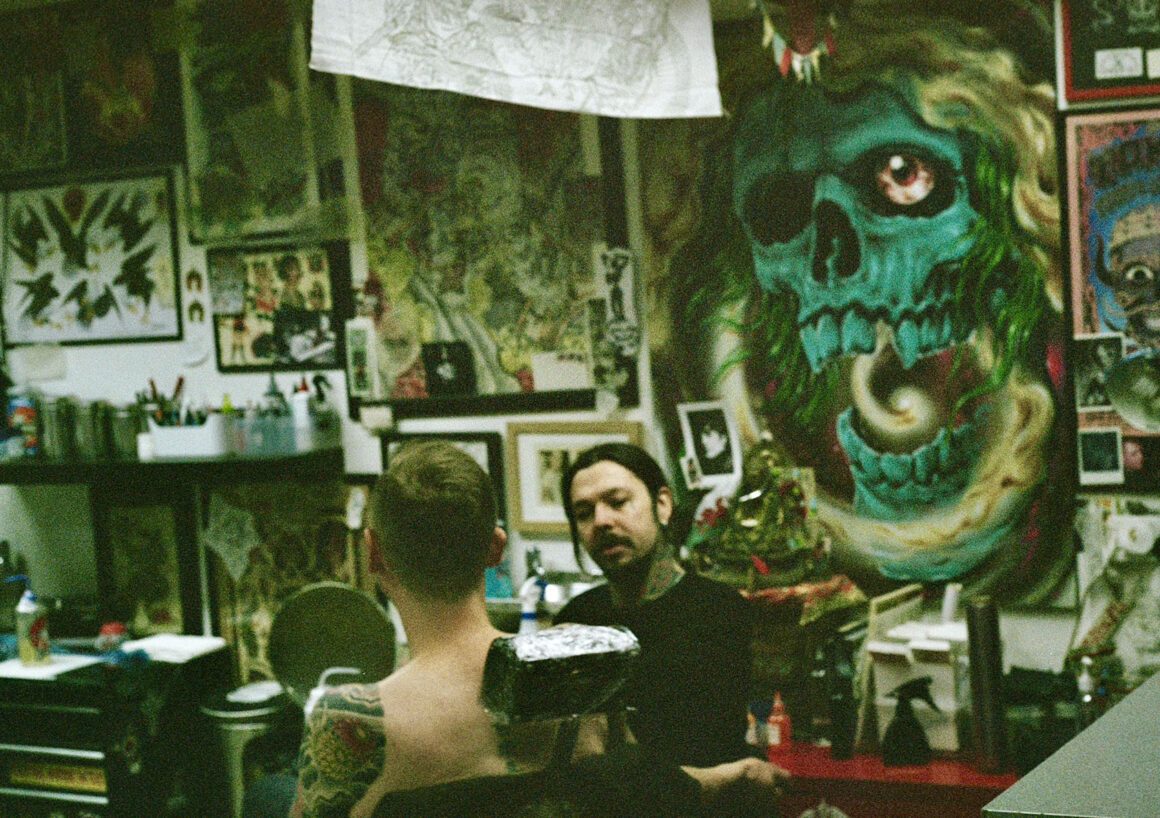 We currently have six tattoo artists: Jordan Teear, Stefano C, Oliver Macintosh, Bradley Tompkins, Dan Crowe and Miles Chaperlin, as well as regular guest artists from the UK and around the world. We also have Harry and Jim helping me run the shop on a daily basis and of course, let's not forget Dante – the shop's owner and its biggest character.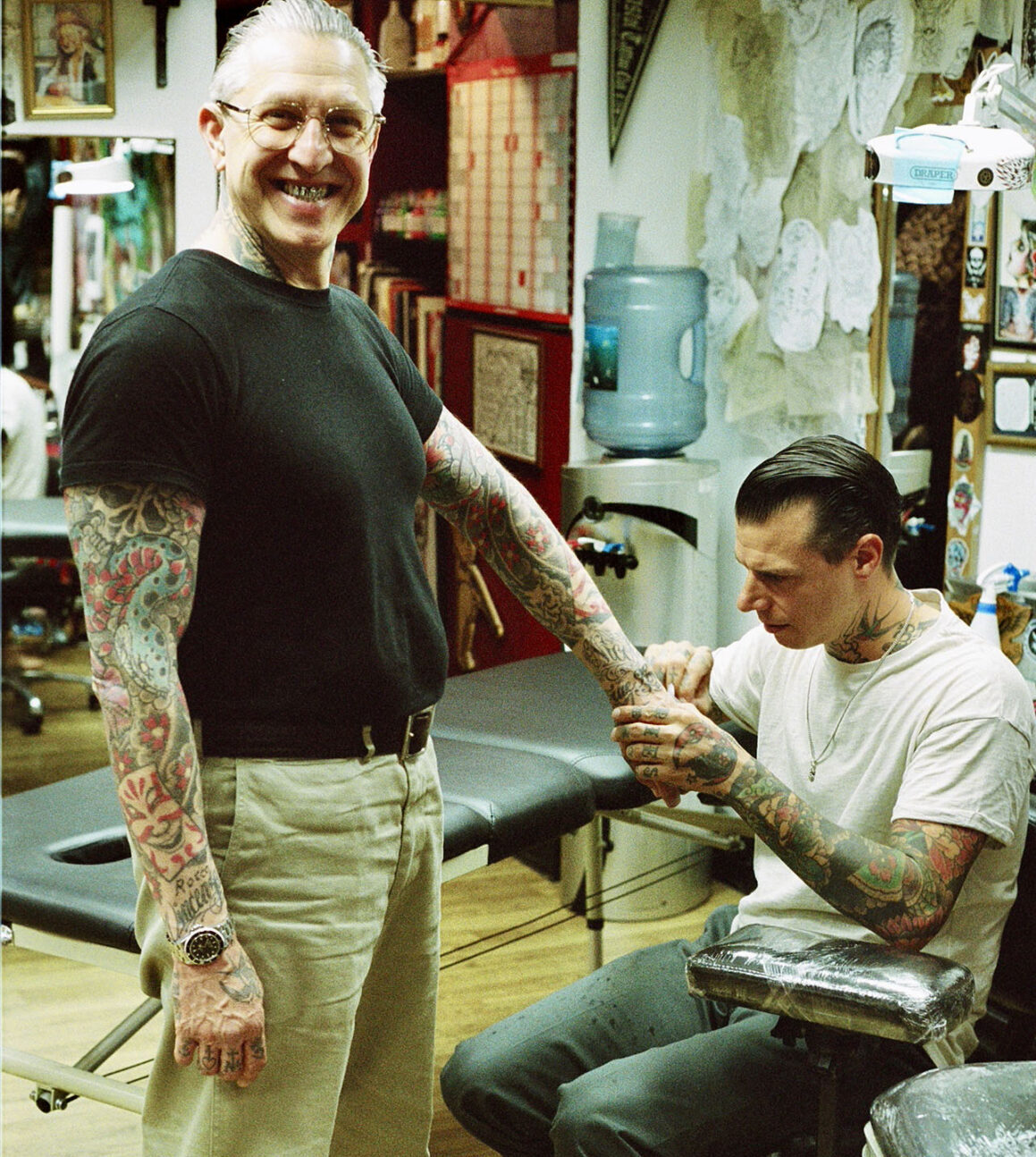 Has photography always been a passion of yours? Do you shoot analog or digital?
I developed an interest in photography during my A Levels. The darkroom was a great escape for someone who felt they didn't really belong to most conventional social groups, a true creative oasis. Achieving good photographs in analog definitely feels more satisfying, but when it comes to creating some of the content for the shop's instagram, shooting on a phone is convenient, so I'd say both methods have their merits.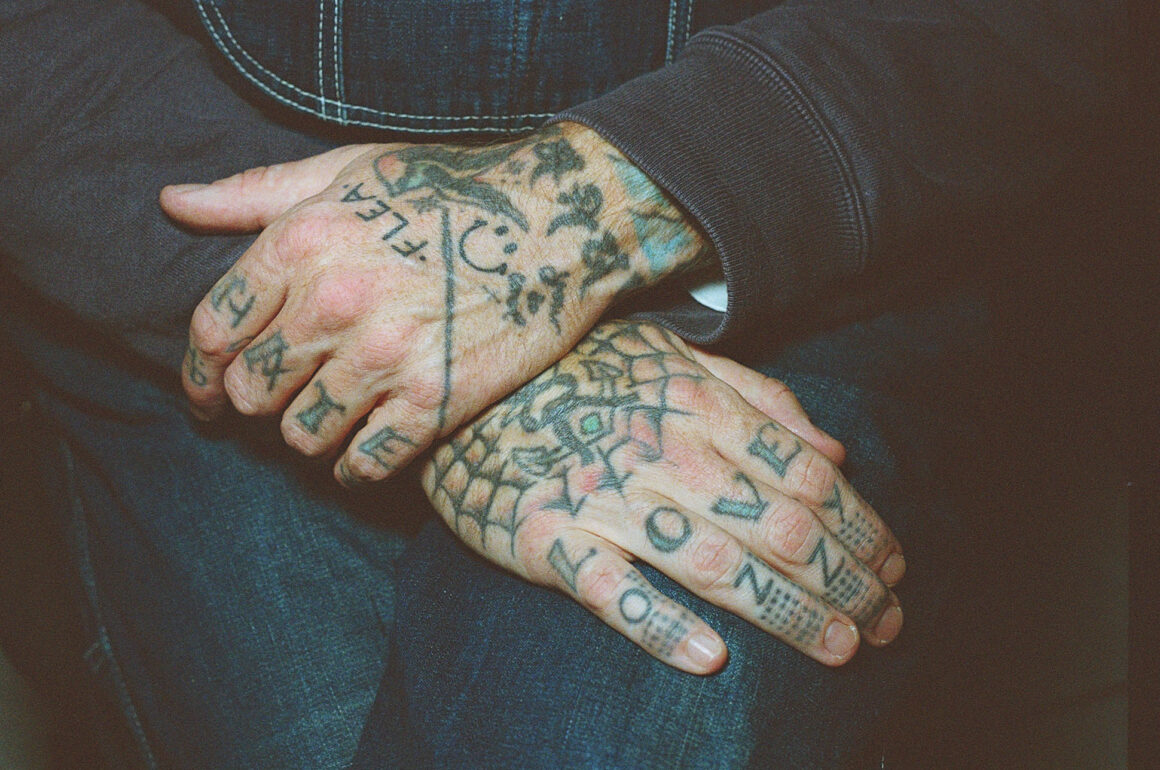 Have there been any particular highlights you've enjoyed capturing on film?
The main highlight of being able to document daily life in the shop is knowing I'm creating a tangible record of this time we all share together.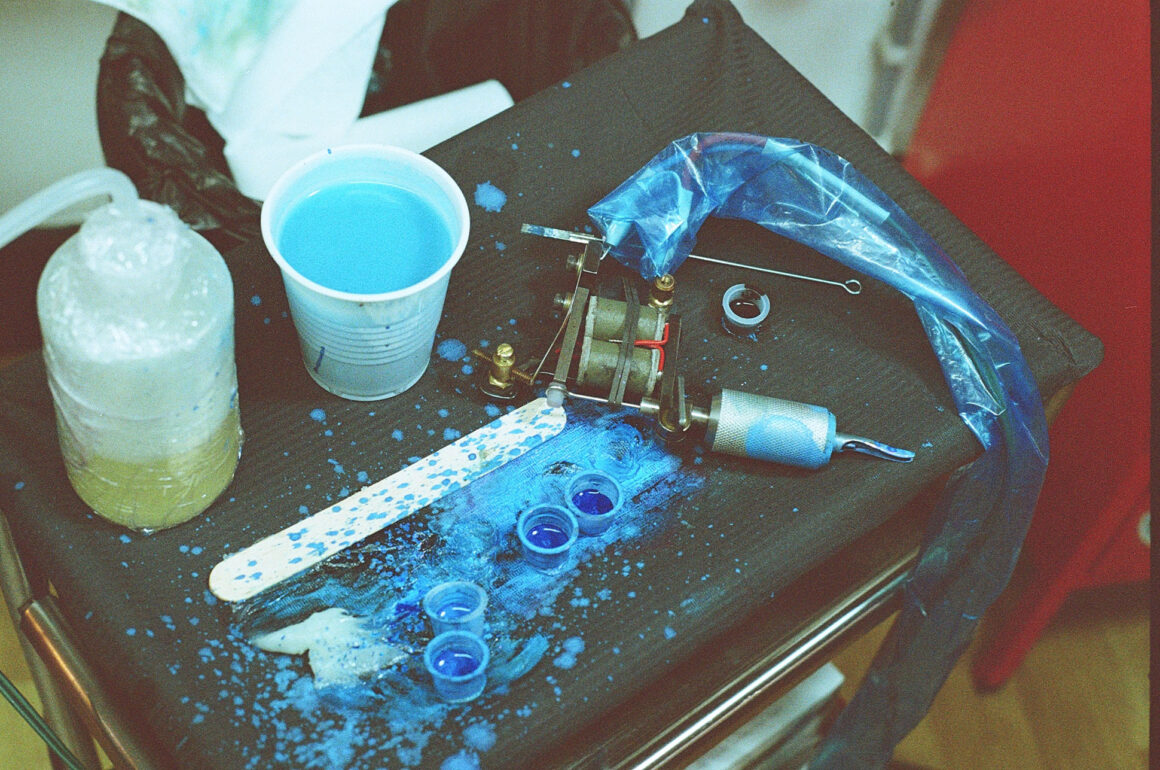 Whenever I look through old tattoo books, as much as I love and appreciate photographs of the tattoos themselves, it's the 'behind the scenes' photos I find most fascinating.
The real people behind the art – their friendships, hangouts, parties, conventions.
I realise I'm extremely fortunate to be surrounded by such an extraordinarily interesting environment on a daily basis, and being able to capture it almost feels like giving back to the future tattoo community in a small way.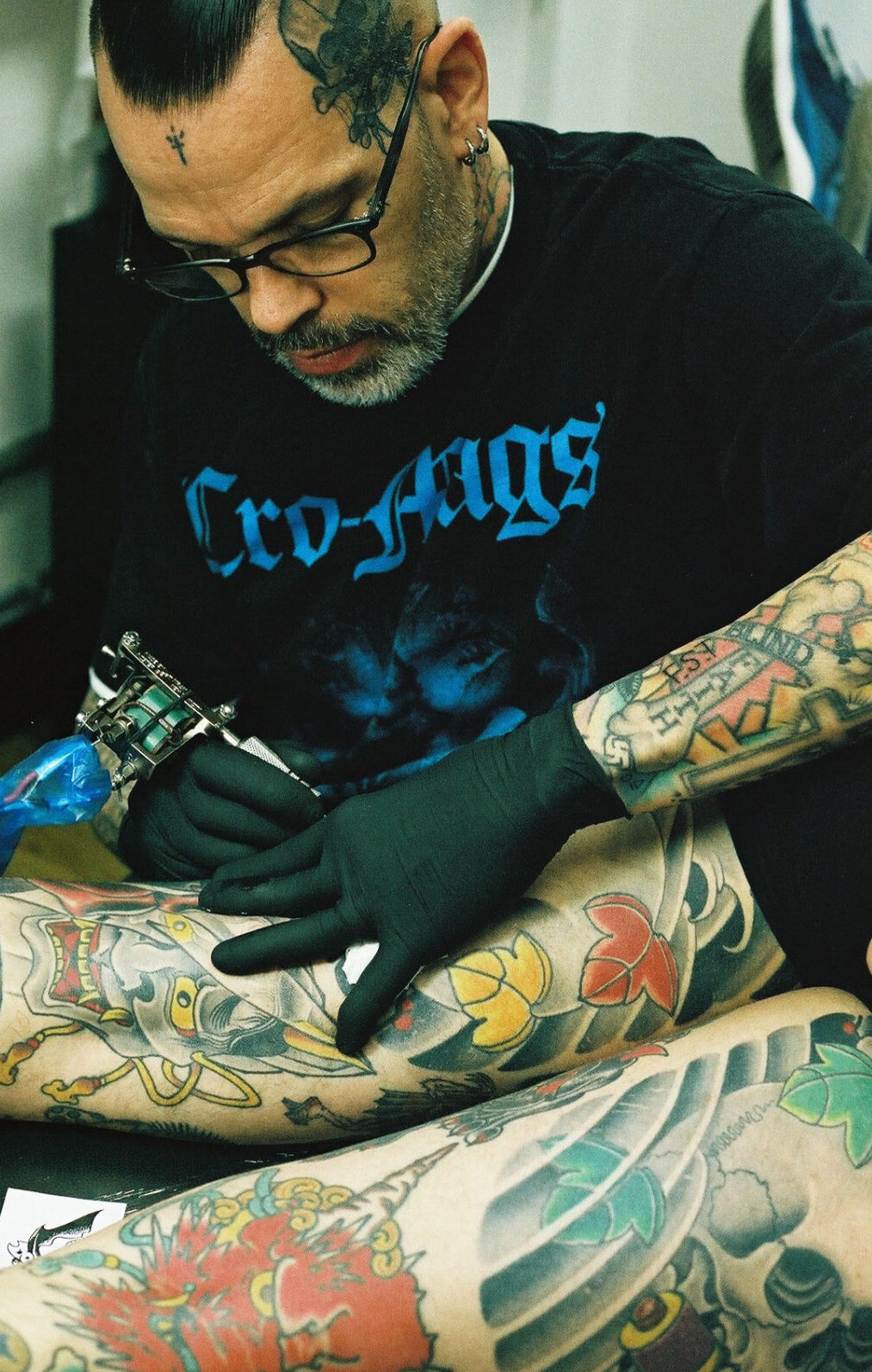 Your shots have recently made the cover of Bones, a zine of tattoo images collected from photographers and artists around the UK. Can you tell us a bit about the publication?
Bones is a new zine published by Atonement Books, full of images of contemporary tattoo culture. The curator Ash has a great eye for pulling many different aspects of tattoo culture into this one publication. It's been a true honour to make the cover of the magazine, especially knowing its reach within the tattoo world.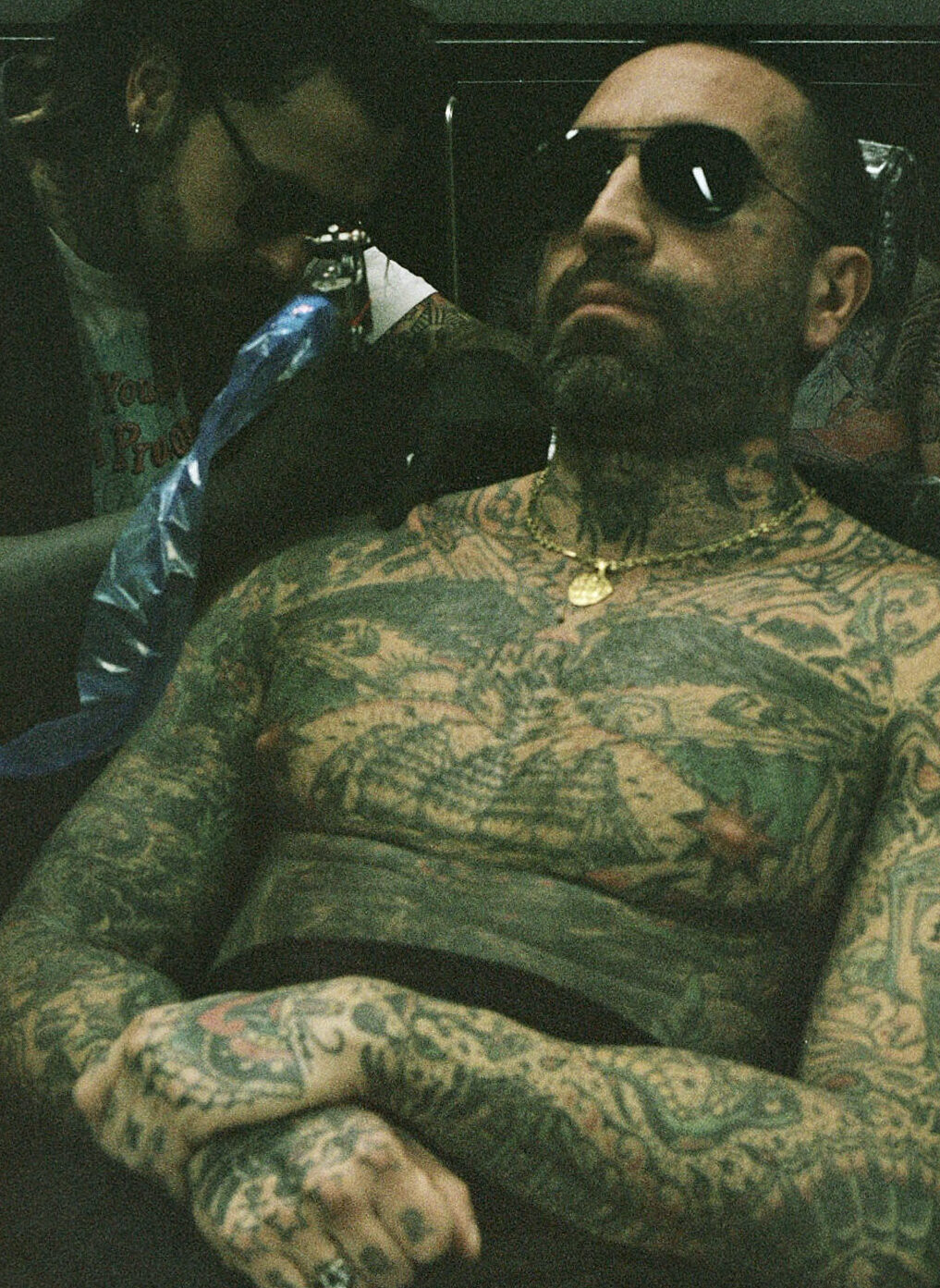 Which artists have added to your own collection of tattoos?
Working at Frith Street means that I get to work alongside some of the best tattooers in the world. I've been lucky enough to get tattoos from Valerie Vargas, Eli Quinters, Tim Hendricks, Dan Sinnes, Craig Chazen, Steve Byrne, Greg Christian and of course all the guys that work at the shop.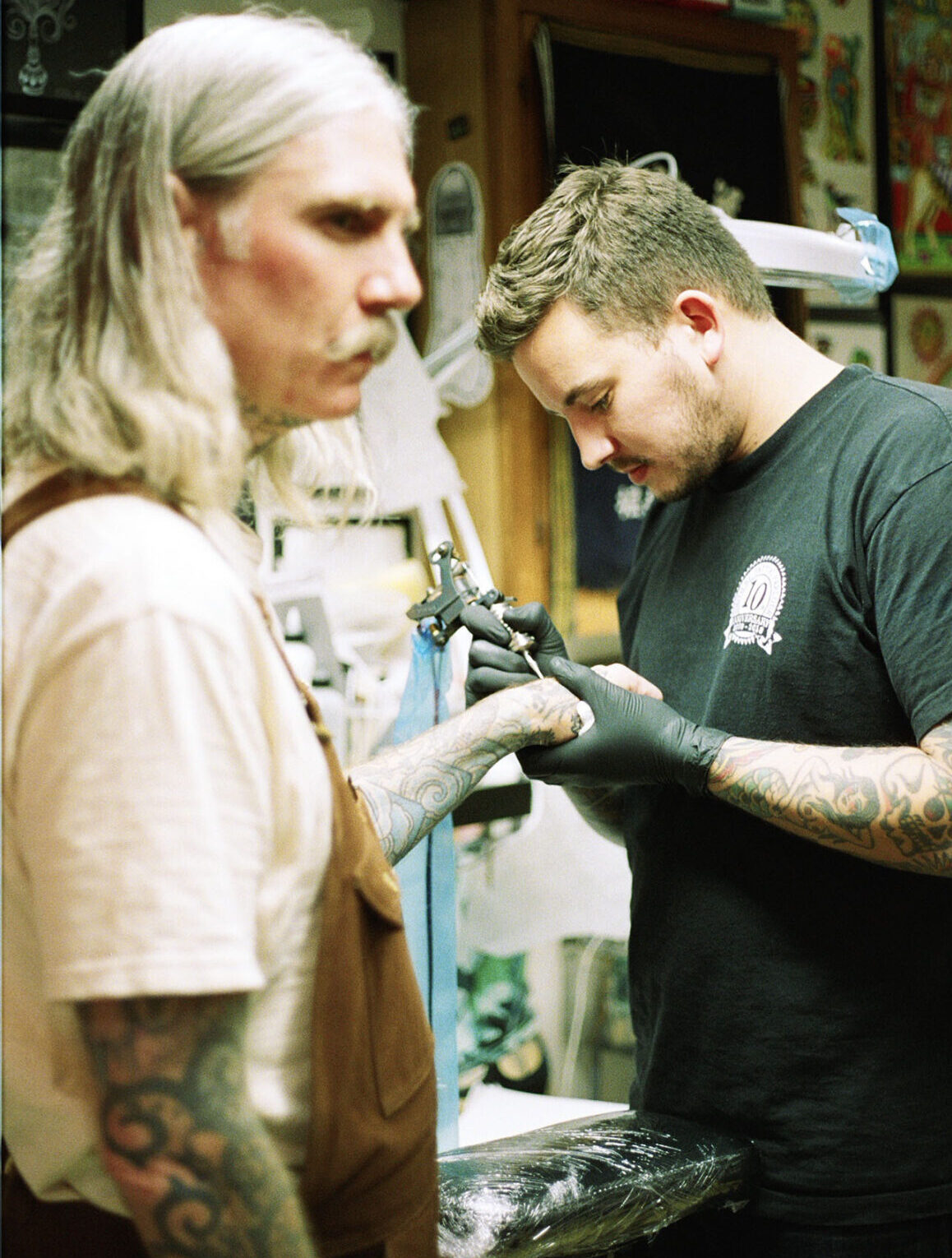 Is there anything exciting in the pipeline at Frith St Tattoo?
As the world returns to normal, we look forward to welcoming back all our friends from around the world, being able to go to conventions again and of course planning the Tattoo Takeover 2022.