A strong ethic that comes from a "labour intensive history" a commitment to find quality in the mediums he uses – such as the inks by World Famous – a fondness for some subjects (Pin Ups, Baroque and portraits): this, and so much more is Damien Wickham. Let's get to know him together through this super interesting interview!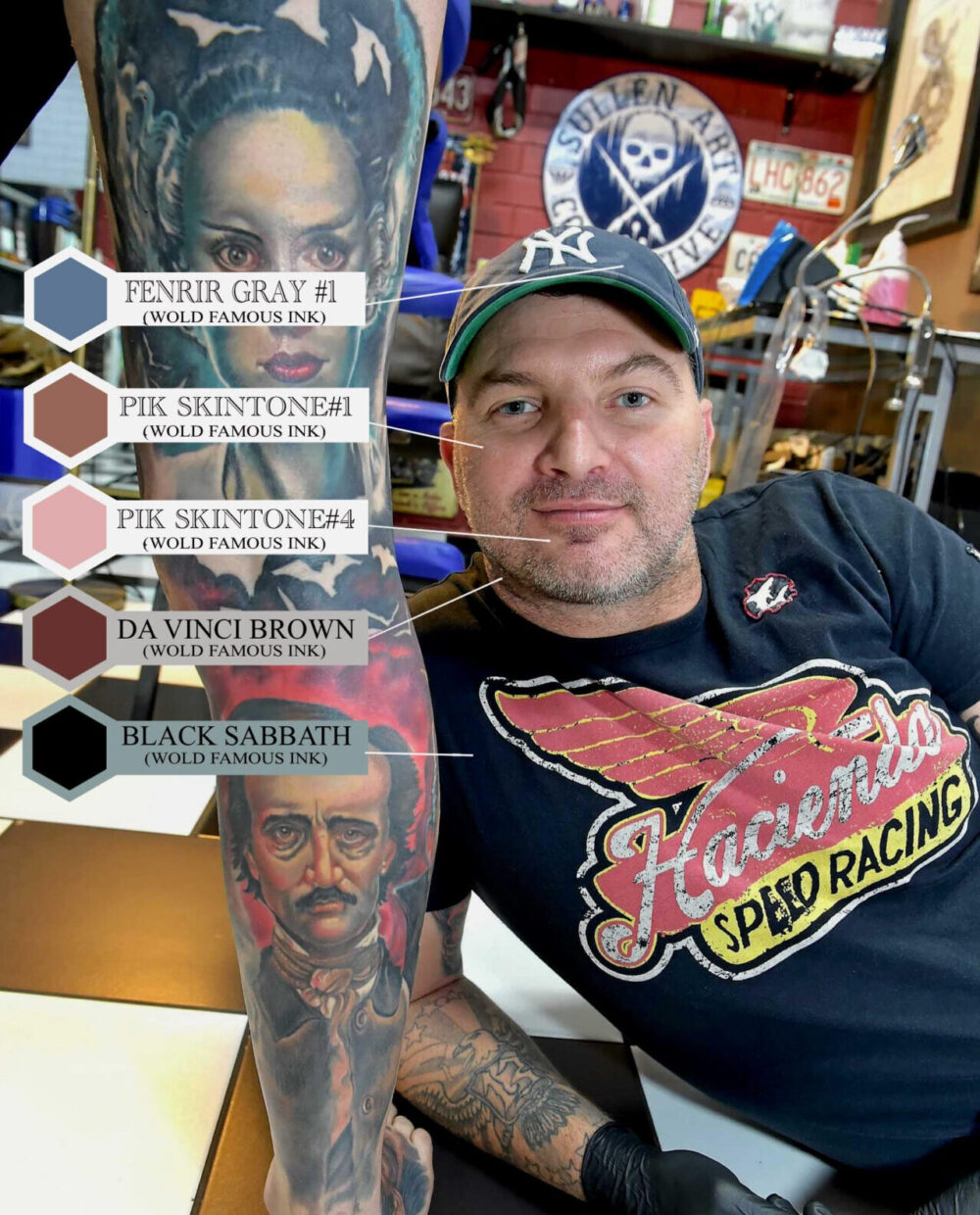 When did you start tattooing? What is your background and your history?
I grew up in a small town in Warwick, Queensland Australia. I started tattooing in 2008. Before then I owned a temporary fencing business, I worked in the construction industry and the meat industry. I believe having a labour intensive history gives me the strong work ethic I have today.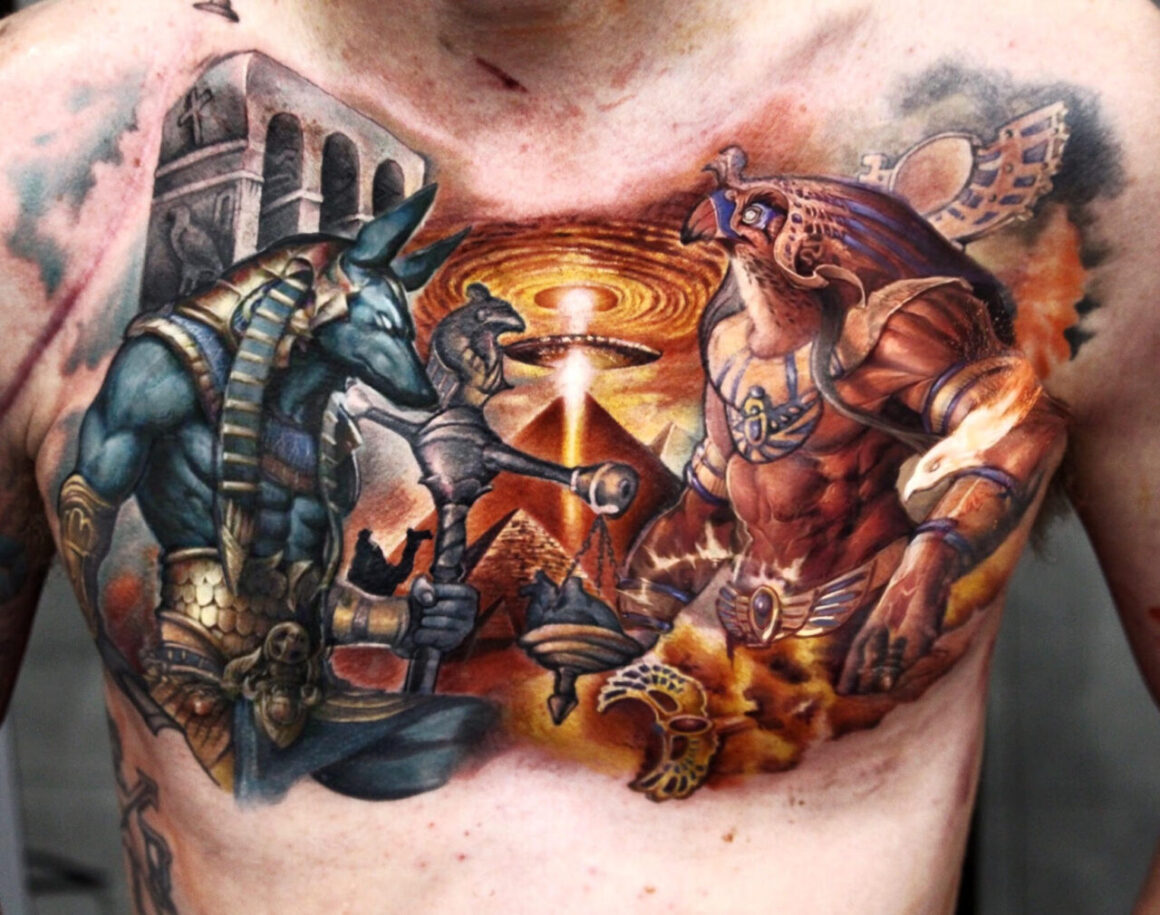 What about your style? Have you always been into realistic stuff from the beginning?
Yes I have. I feel my style comes out in any piece I do. I just try to put character into my works. I started in a street shop I was given all sorts of stuff to do except Realism. It wasn't until I was in my second shop that I was given freedom to experiment with other styles including Realism.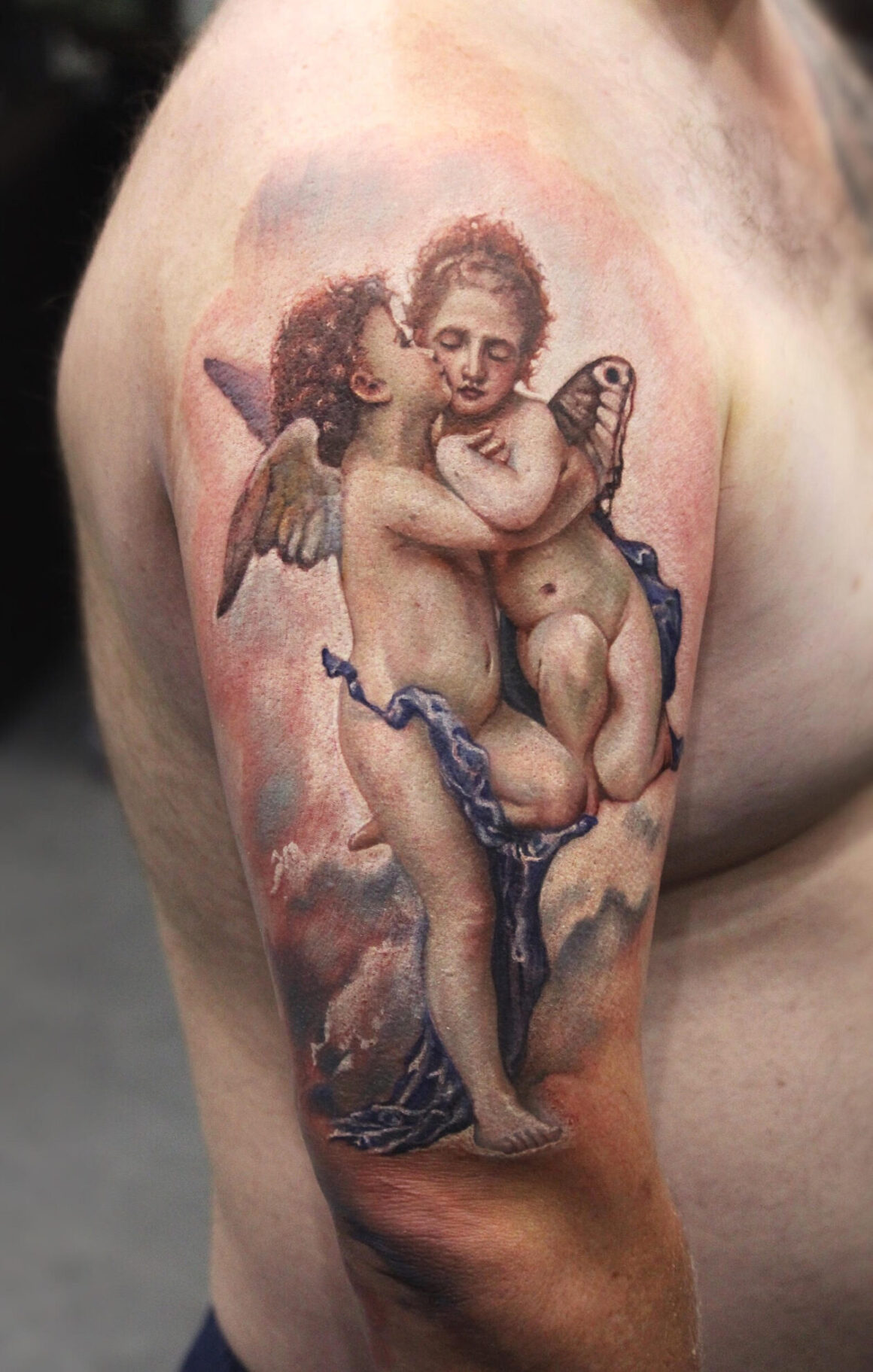 What elements do you mix and where do you find your inspiration?
I have always been fascinated with 16th and 17th Century, Renaissance art and Renderings. That's what I try to convey in my pieces. I try to make all my pieces looked rendered opposed to the good old fashioned outline and shading.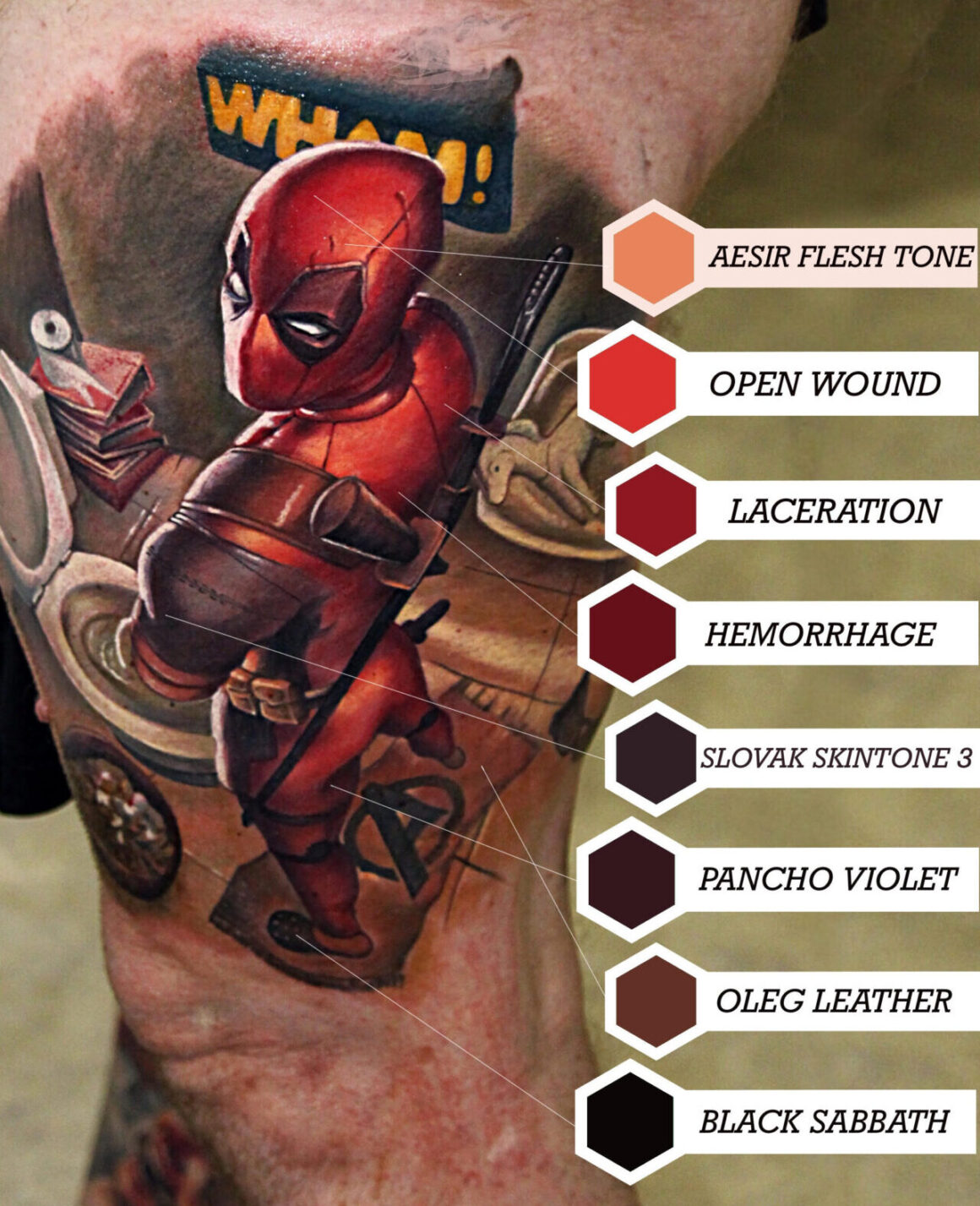 How did you create your personal style? Tell us more about the most important steps of your career that led you here?
The most important step I believe is finding quality in our mediums. For example, my game was lifted when I discovered World Famous Tattoo Ink. The quality in the product meant I could do more and not be slowed down as I like to work fast.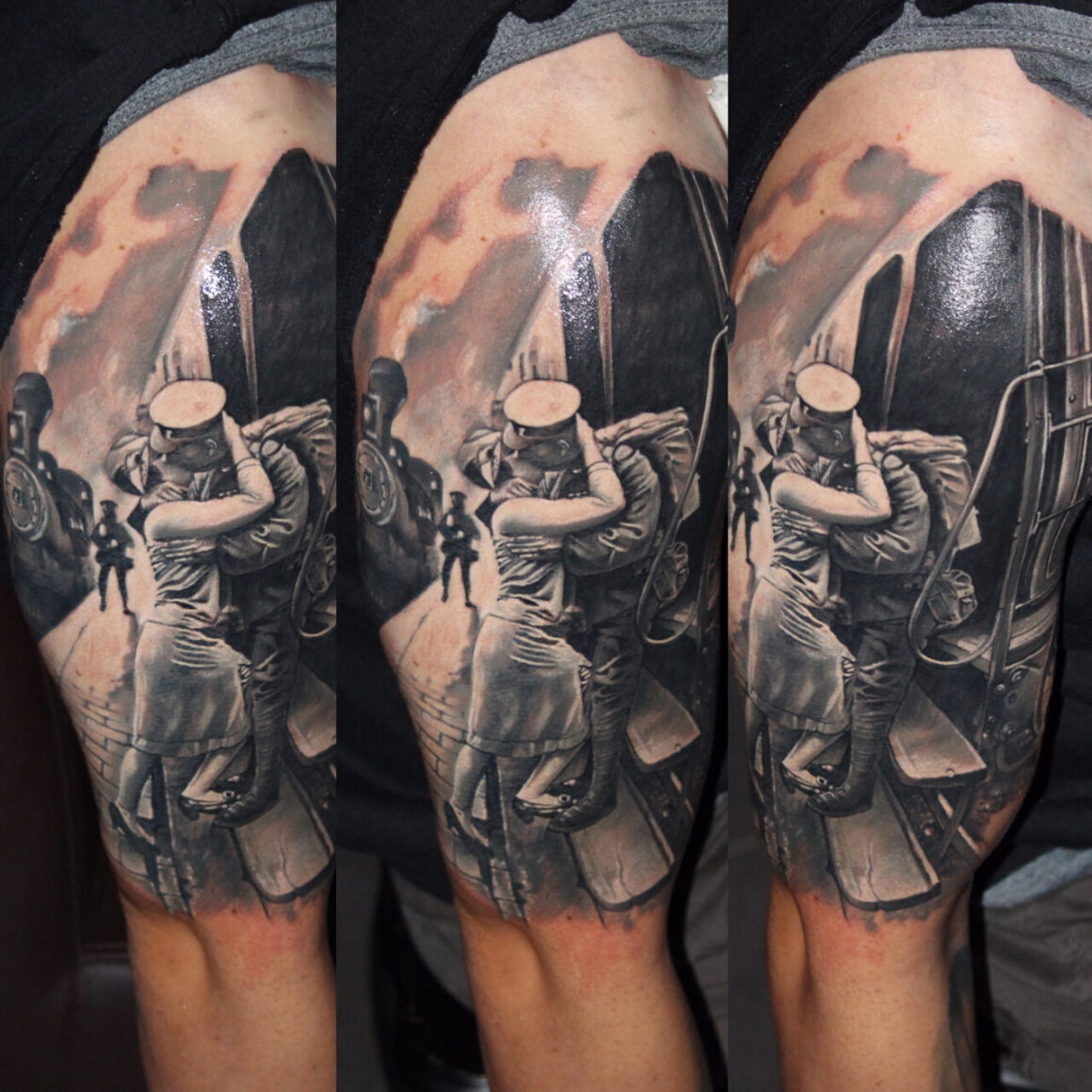 Any special memories you want to share with us?
I have so many memories that I cherish like the day to day banter in my shop. The friendships created with my peers and the artists that have come before me. I enjoy catching up with Lal Hardy who is always good for a laugh and a limoncello. Also being given 3rd place best of Show in Paris at the Mondial du Tatouage by Mark Mahoney and since that day, every time I am in Los Angeles I visit and have the honour to tattoo at Mark's Shop (Shamrock Social Club). These are my most memorable times.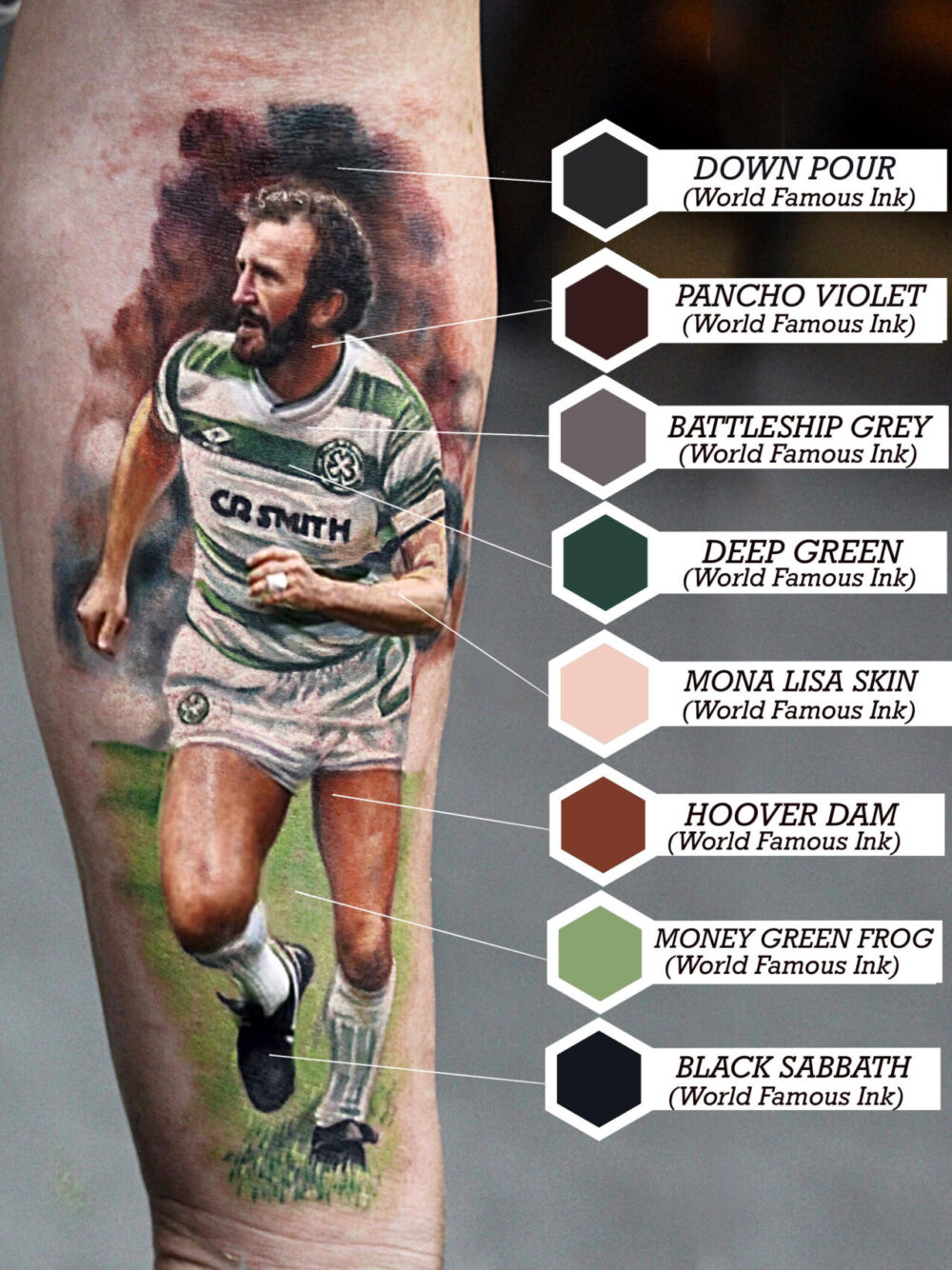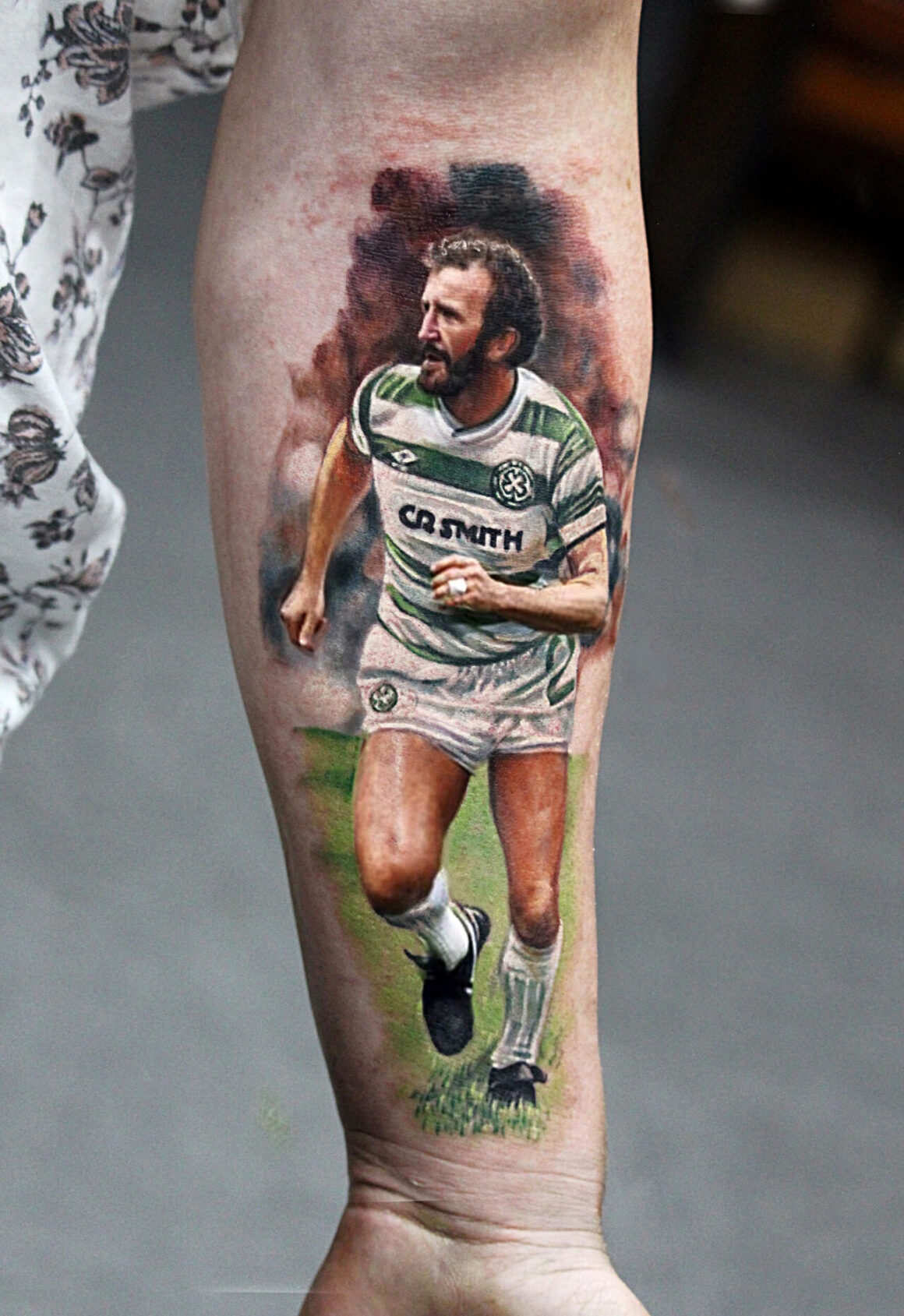 What about your colour palette: how is the right choice of the colours important in order to get the proper result?
Colour identification is so important because it is the strange in-betweens that make something like a face or subject pop. Reflection of one's surroundings is what bounces off skin tones so I will always try and add some background colours into the subject somewhere.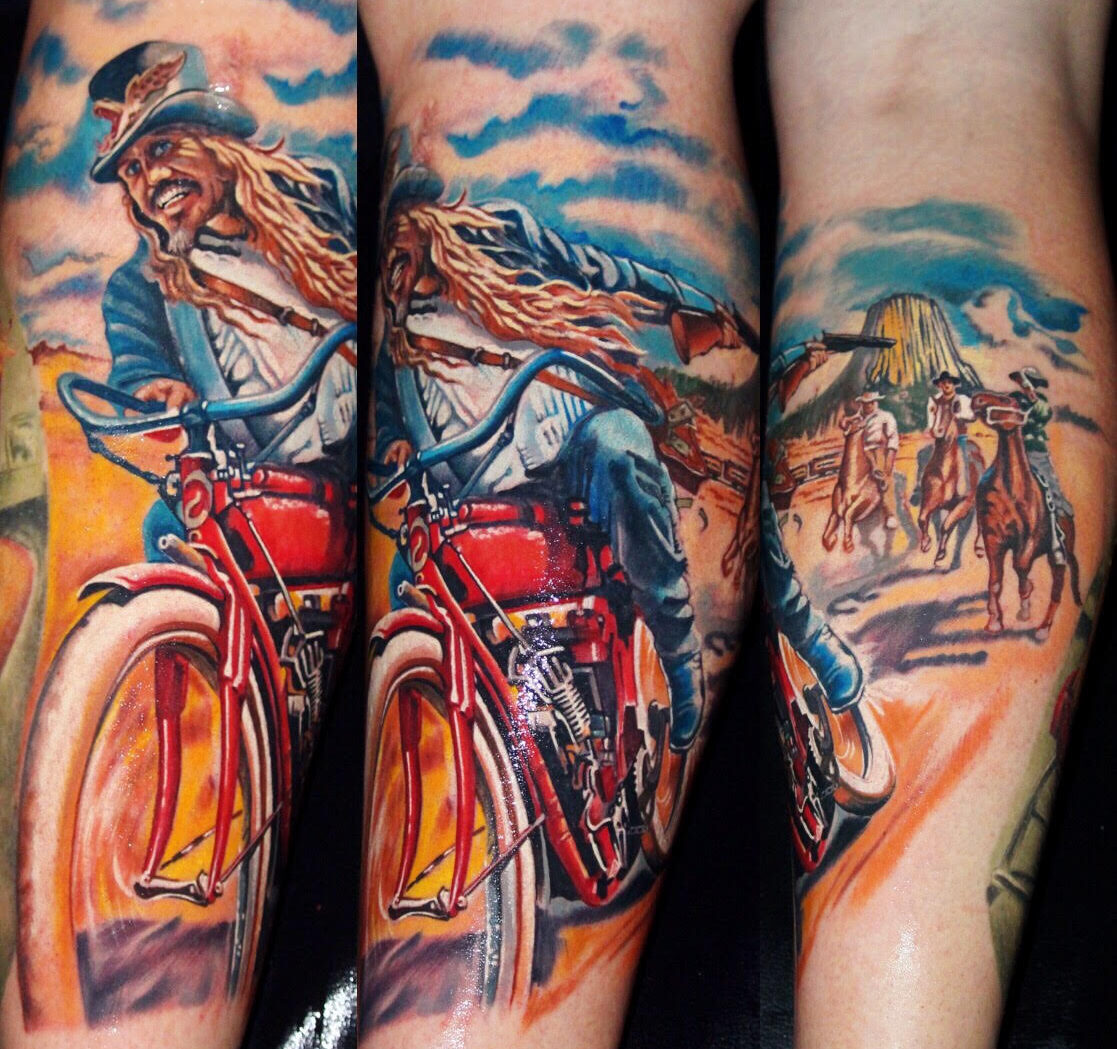 Why did you choose the inks by World Famous?
I discovered World Famous Ink at the Atlantic City Tattoo convention. I needed some white so my good friend Joey Tattoo said hey try some "White House". It blew my mind how easy it was to use and how no blood seeped through and it seemed easy to keep clean when wiping another colour over the top of it. I had a cool piece on the Sunday of the show so I went and purchased all the colours involved for that piece and I won Best of Show.
Since that day I have only used World Famous Ink. I could not ever go back to anything else.
I love the brand and every person involved with the company. I definitely feel a part of a family when I am with them at conventions and other events.
In which ways are they different from the others and why would you recommend them?
One thing that comes to mind, is that they are different in terms of the amount of colours available. You can replicate so much more values on a reference and this means less dipping between pots. There may be more pots out in your station but less time in dipping between pots.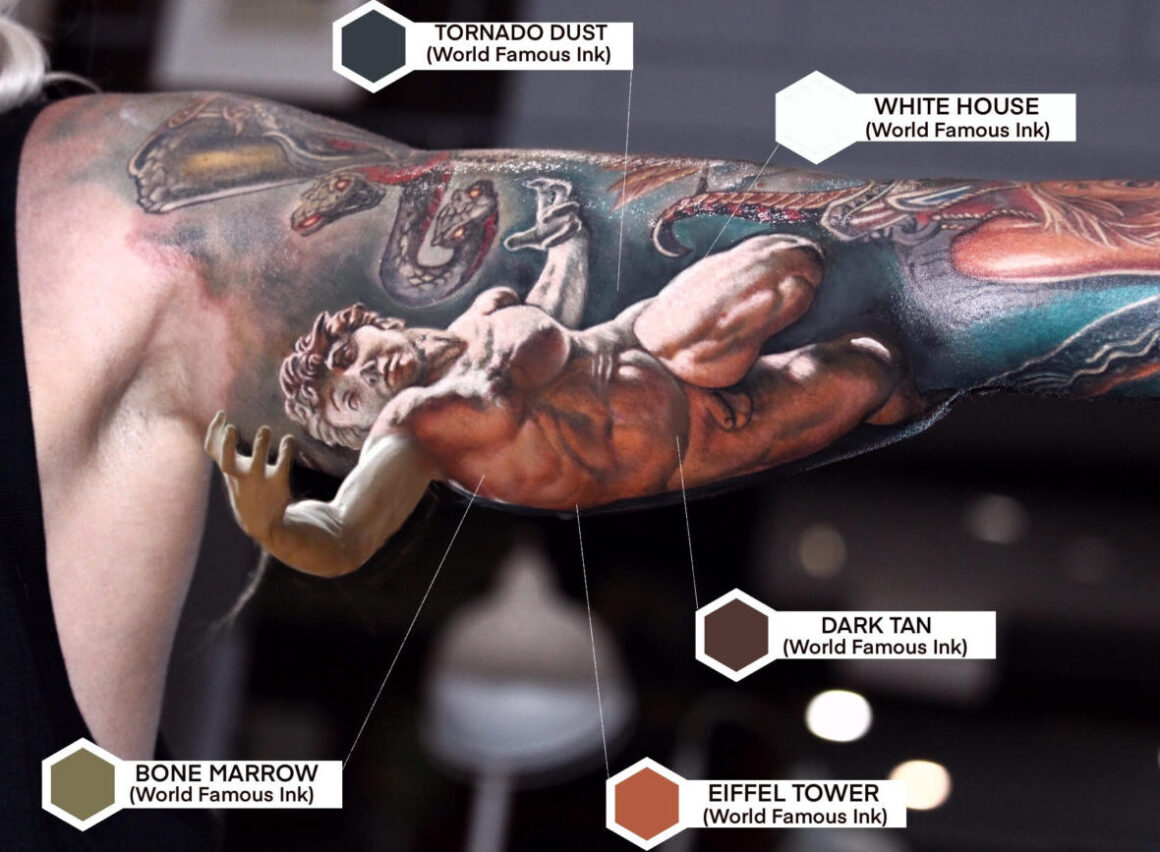 What are your favourite subjects? And the most requested ones?
My favourite subjects are Pin Ups, Baroque and portraits. Most requested are Viking or Greek gods,"the usual", however I try and talk to people and have an educated discussion on common themes and originality then a brain storming session before we come up with a concept. It's amazing what you can come up with when brain storming.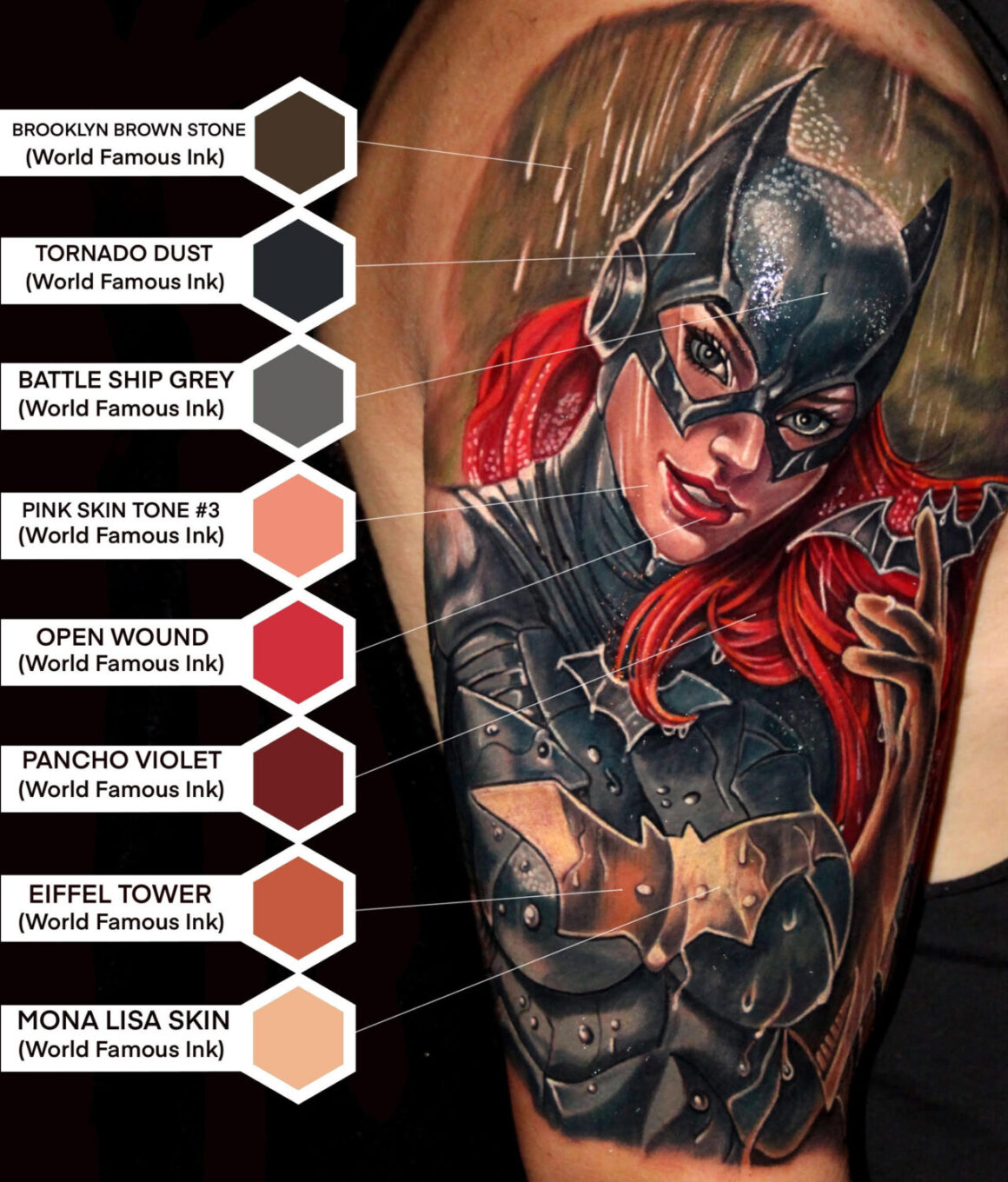 How was this 2020 for you?
2020 started off like a normal year in my shop and I was making plans of travel for conventions, then COVID hit and we were shut down for 12 weeks. Once we reopened it exploded and we had to play catch up and deal with new enquires. My family and I are in the process of moving to Las Vegas, so it's been very busy for me. Hopefully 2021 will be my year.
Is there anything you want to add before we say goodbye?
I would just like to throw out my respect to all the tattoo artists who came before me. To all the artists who helped in the past to develop the tools of our trade. To the event organisers who keep our industry connected. And to all the apprentices that are staying loyal and doing the right thing by the artist that chose them to pass on their valuable knowledge.