She is a trained makeup artist, a tattoo enthusiast always looking for new inspirations and she loves to spend time in the Swedish forests. Meet Emilie and this is her beautiful portrait!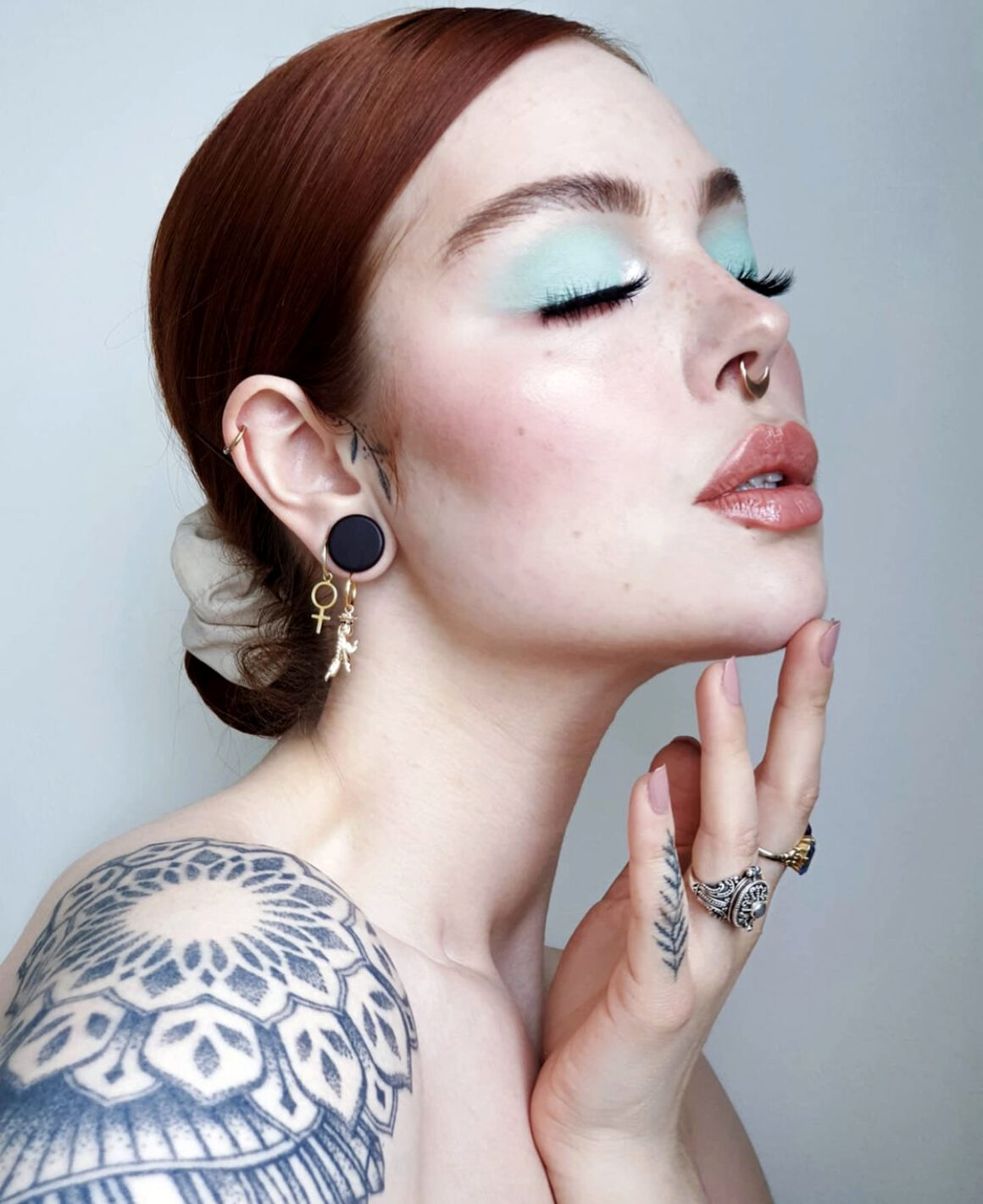 Hello Emelie, would you like to introduce yourself to our readers?
Hi my name is Emelie, a 29 year old tattoo enthusiast from Sweden.
Where do you live?
I live in Hagsätra, on the south side of Stockholm. I live in a 2 bedroom apartment with my partner Daniel and our cat Kruse. I'm originally from a smaller town called Linköping, but I've lived all over Sweden.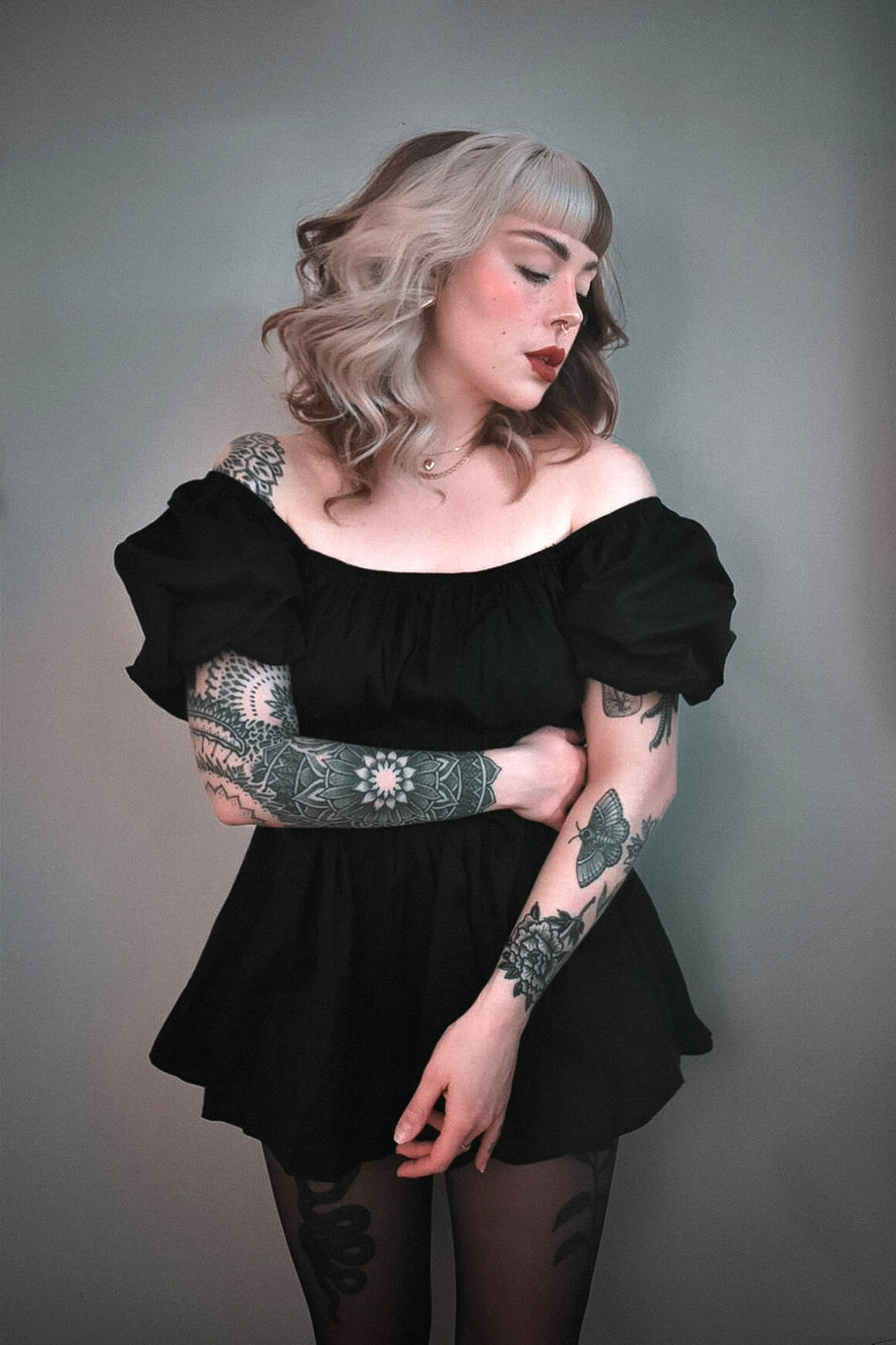 Your Instagram profile is very much focused on your image, with photos very defined on your face. Is this correct? Why?
Yes, this is correct. I started my Instagram back in 2016 and focused only on make up and skincare. I'm a trained makeup artist and I have always loved the creative freedom makeup gives.
More recently I've been trying to focus more on lifestyle, veganism, tattoos and cruelty free beauty.
I do enjoy posting a more curated repertoire of photos but I always look for new inspiration in others.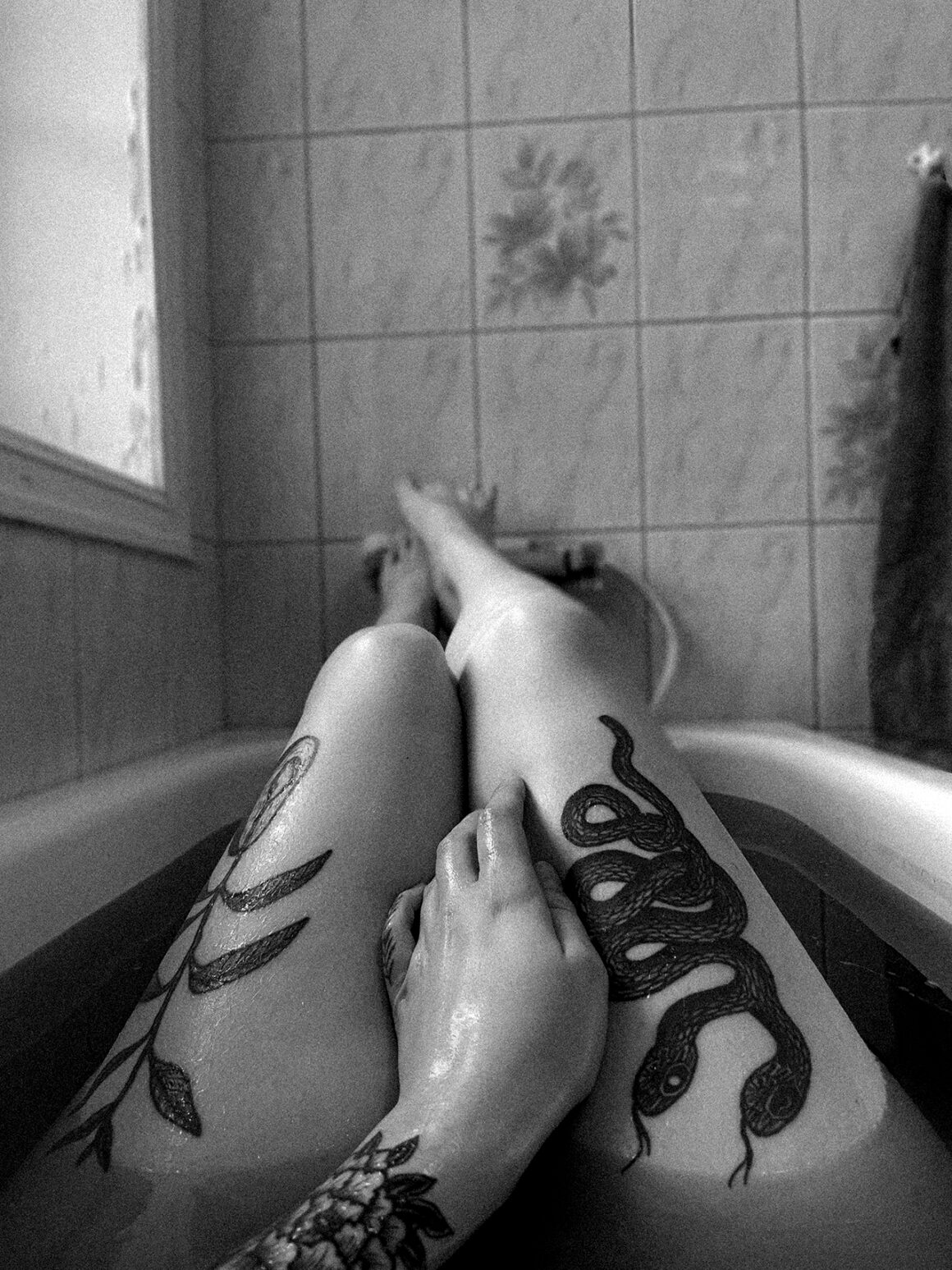 What do you do for a living?
Right now I'm a full time student studying to become a social worker. I want to work with children who live in vulnerable situations.
Can you describe your personality?
I've been described as a person with a bubbly personality full of energy my whole life. I would describe myself as a kind and caring person who always looks out for others. I'm also very stubborn and I love to plan and organize everything, sometimes a bit too much.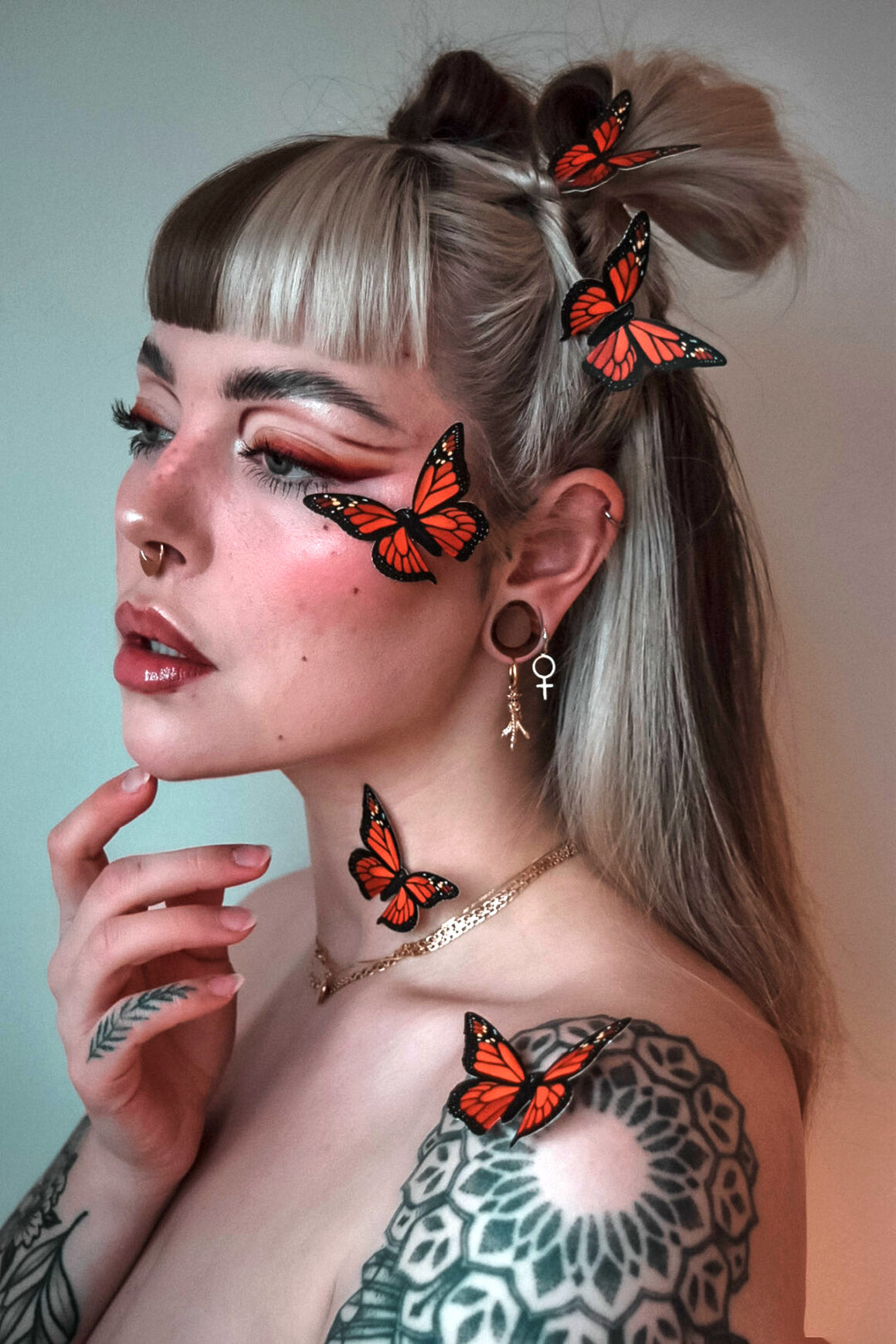 What are your favorite outfits and what kind of woman do you like to reflect?
I have many outfits that I like, but I'm very into skirts and shirts lately. I like to keep it classy, simple but with a girly twist. I've always considered myself to be an alternative person, growing up I was a proud scene queen, but now I just pick whatever I like. I think fashion has no limits.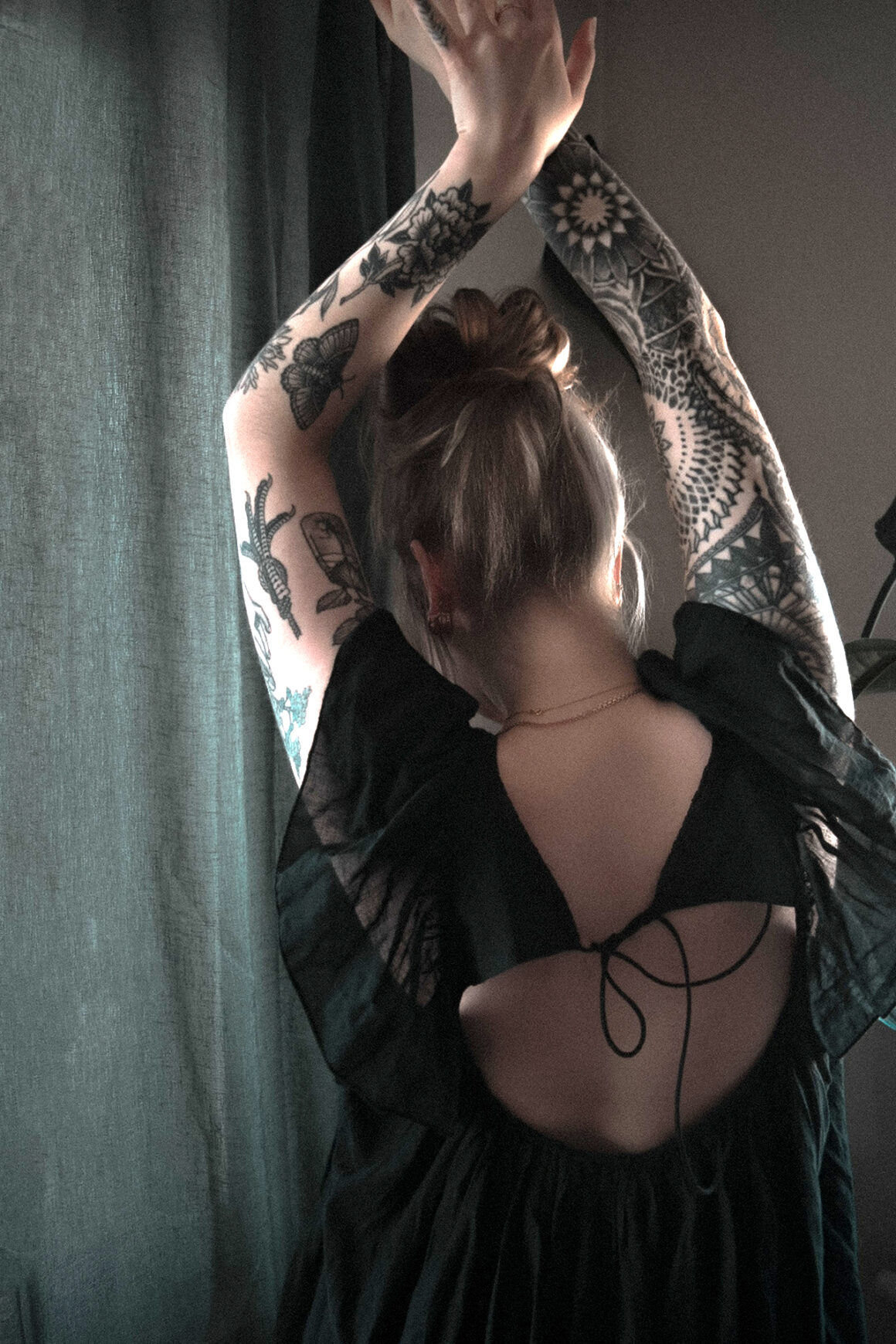 Let's talk about your tattoos: why did you decide to get tattooed and when?
I've wanted tattoos for as long as I can remember. When I was younger I used to draw sleeve designs and flashes that I wanted to get. I'm so happy I didn't get any of them since my style preference has changed dramatically. I got my first tattoo in 2014, a mandala on my right arm.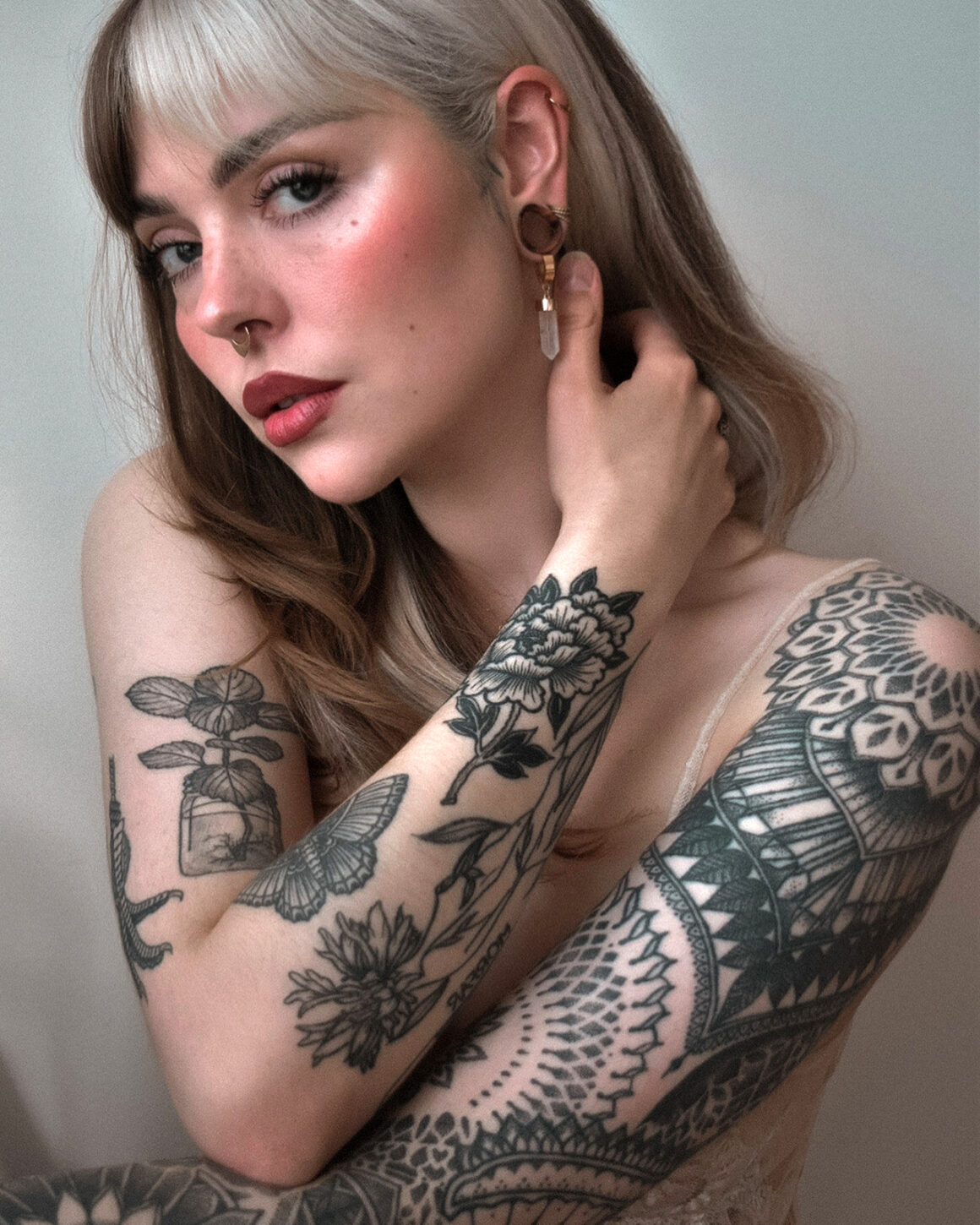 Who tattooed you and what do you currently have on your skin?
I've been tattooed by many fantastic artists over the years. Sorella was the first tattoo artist to bless my body with my mandala/oriental sleeve. It took a little over 4 years to complete it and I love it. Jack Ankersen is my current "go-to" artist and he is also a close friend of mine.
I really love his work and I plan to get a lot more from him. Jack has done 6 out of my 15 tattoos, and my favourite is the two-headed snake on my thigh.
Other than the sleeve and snake I have a moth, a crow's foot, an avocado sprouting into a tree, an urn full of flowers, a knife, and more flowers and some smaller tattoos on my fingers and in front of my ear.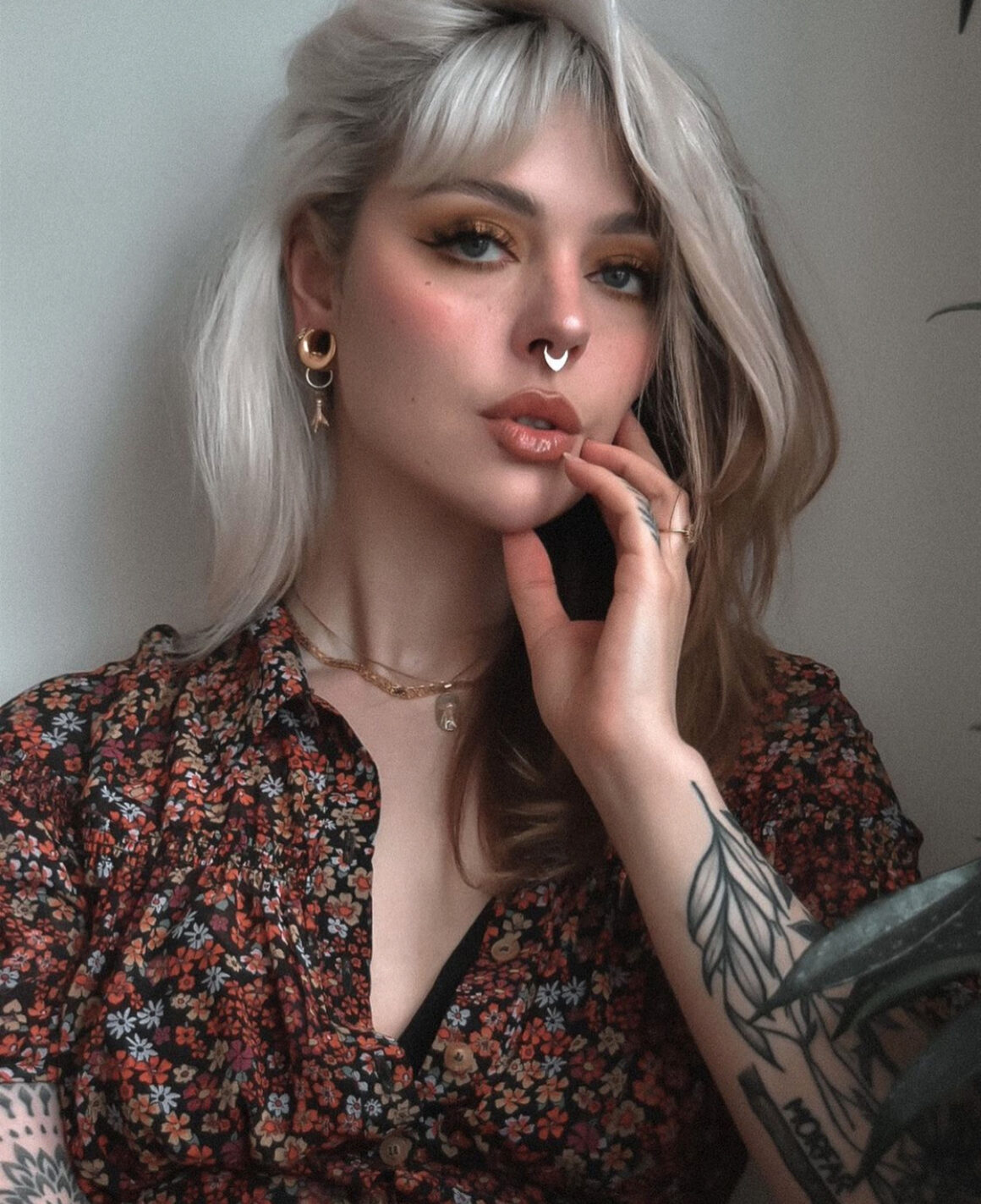 Do they have specific meanings?
Two of my tattoos mean a little bit more to me than the rest. The "mushroom cleaning knife" on my lower left arm and the "hand holding flowers" on my upper left arm. They are memorial pieces to my grandmother and grandfather.
To close our chat why don't you tell us how you imagine your perfect day? With your favourite music, in your favourite place and doing your favourite thing so to you say goodbye to our readers in the best way?
My perfect day starts at our family cabin, located in the middle of the Swedish forests. I basically grew up there and most of my happy memories are from there. I'm a child of nature and there is something so soothing about forests.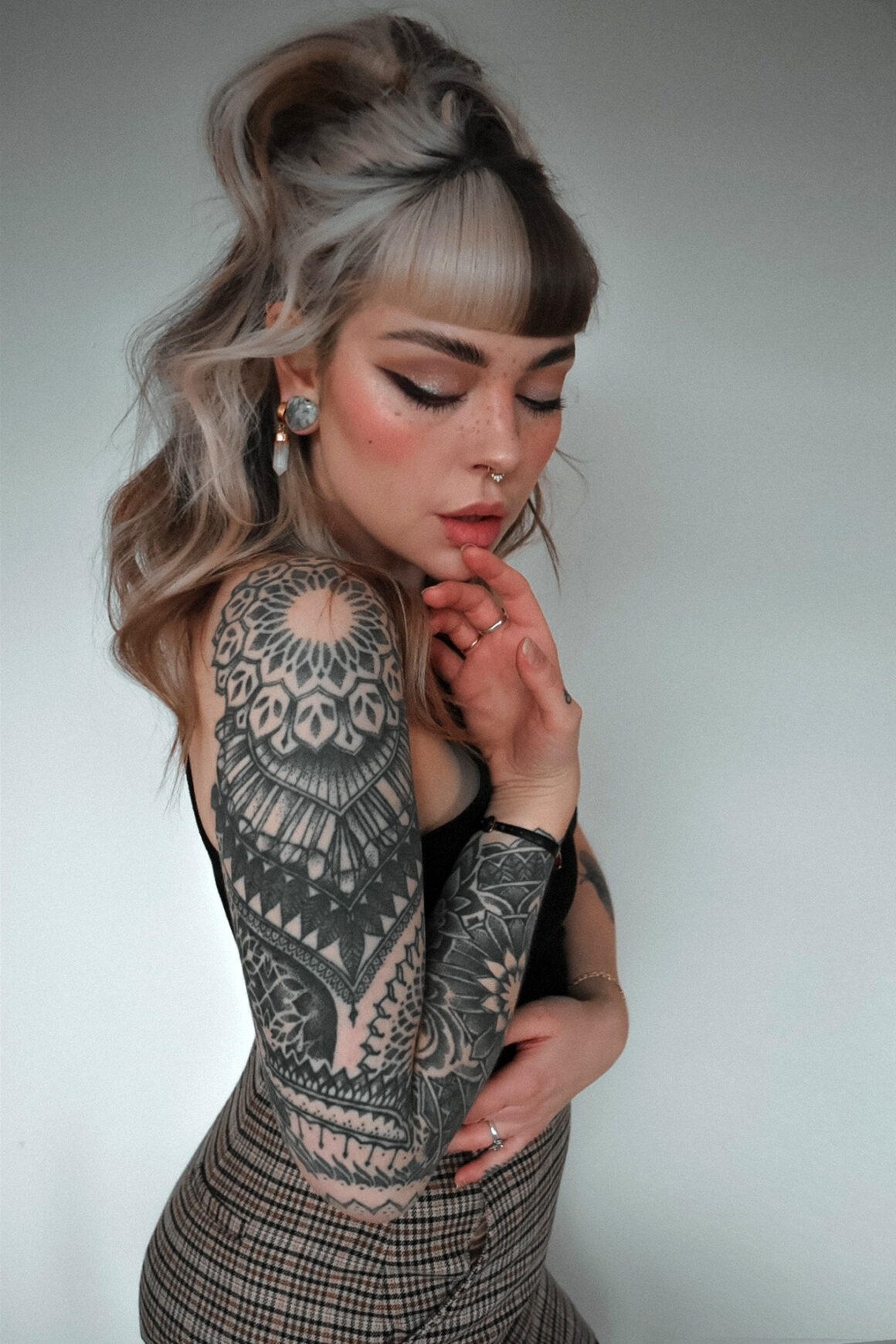 I imagine myself sitting by the lake, listening to Emma Ruth Rundle, with a crossword puzzle and pen in hand. In a perfect world, my grandparents would still be here with me and my grandmother and I would go for a morning walk picking blueberries to eat for breakfast.