Horichou's tattoo style is a "contemporary take on Japanese imagery". His favourite subjects are dragons, darumas and hannya masks, as he tells us in this interview done to present his eBook "Seeing Red – vol. 1". It is a collection of 56 pages (pdf format) that includes flash and red line drawings, coming from his personal art projects, flash sets and fun tattoo projects.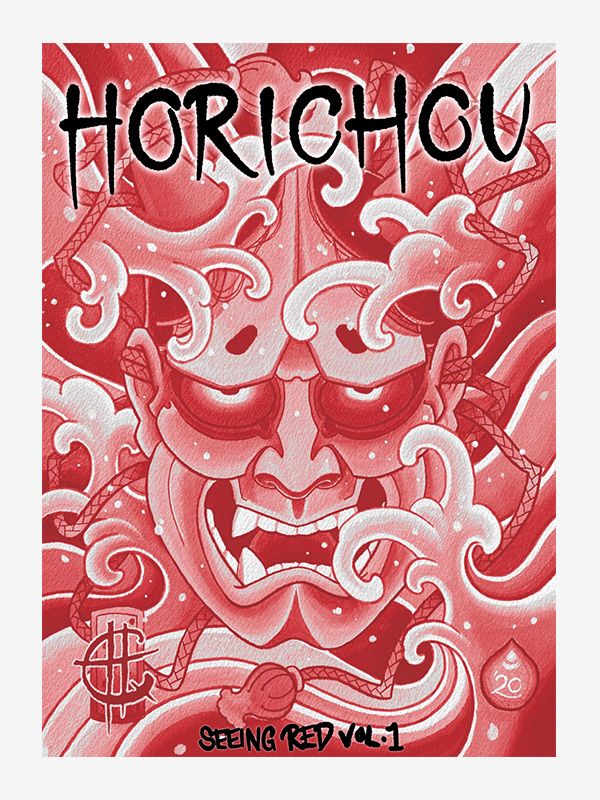 DIGITAL LIBRARY
See the digital eBook "Horichou" on our digital library
My name is Horichou, I'm from Richmond, BC, Canada and I'm part of the team of the Steveston Tattoo company. I started tattooing around 2004-2005.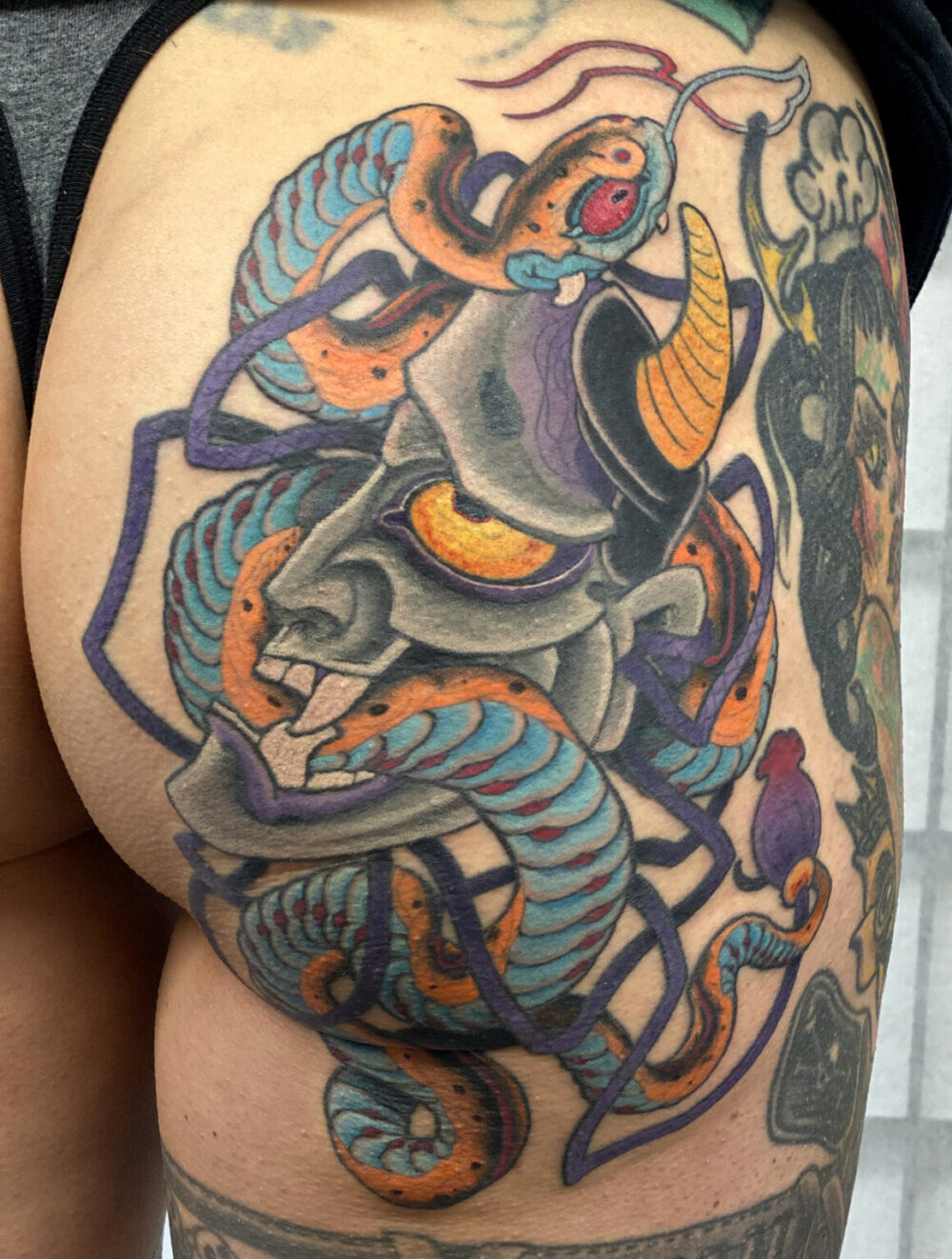 I would describe my style as a contemporary take on Japanese imagery. My favorite subjects are dragons, darumas and hannya masks. Whenever I'm not sure what to draw, that's usually where I end up.
I love endlessly pushing myself to take those subjects and tweak them in new ways.
Whenever I try my hand at a new medium, this is usually where I first start experimenting as well.
Tigers, the flowers of Oriental tradition, Koi carp, Japanese masks, darumas, geishas, samurais and warriors are catapulted by Horichou into the present day with originality, irony, creativity and masterful skill.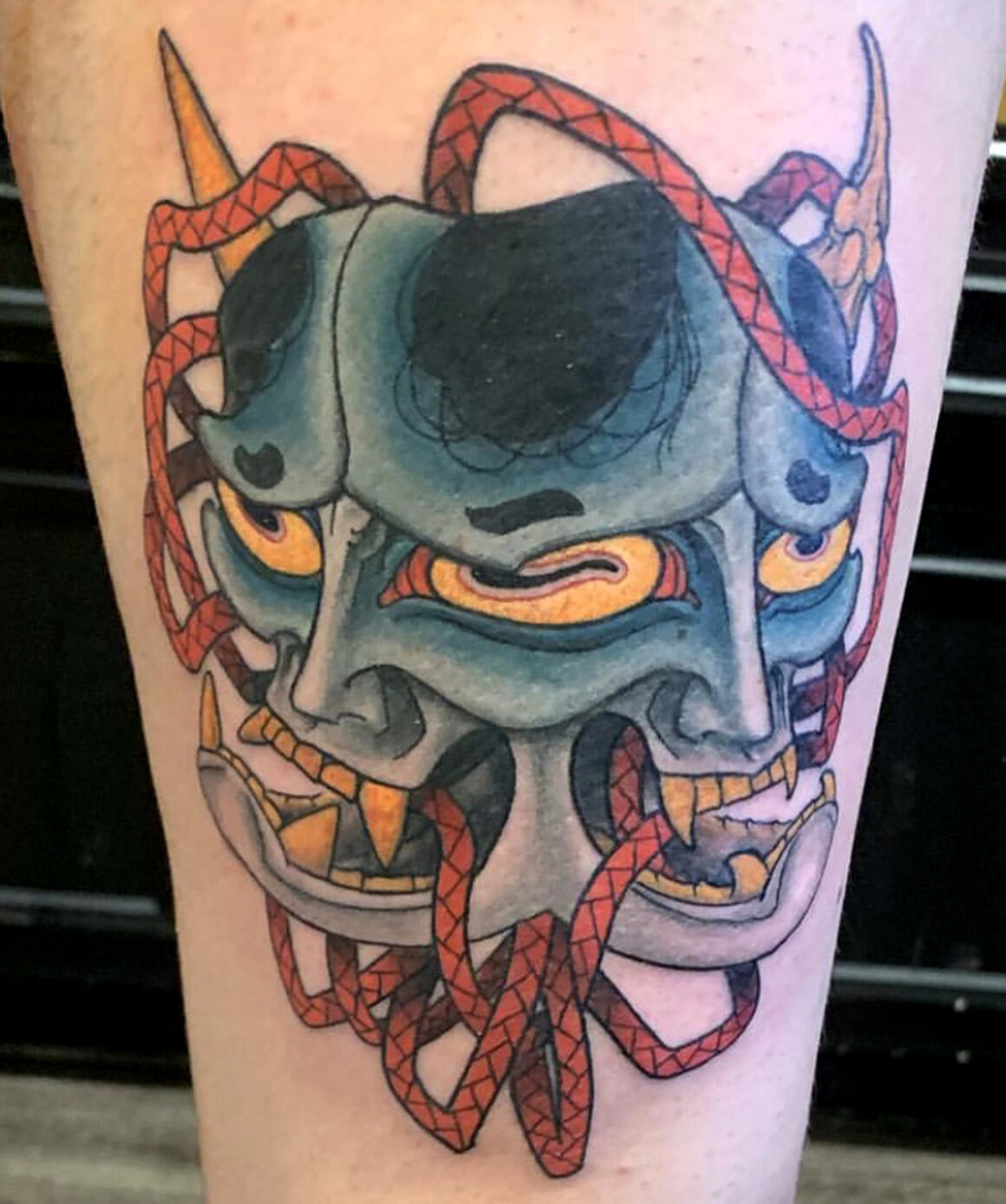 Where did the idea of this eBook come from?
I've wanted to create a sketchbook for some time now. I made one in my first couple of years of tattooing, so I thought it was about time I created something that reflected the style I have focused on for so long now. I share a lot of my artwork via social media and offer prints too, so I thought that by creating a book of just lines, I would be able to share a bit more my creative process with people. Something they can't find anywhere else.
When I first started tattooing, I was very much interested in hot rod and custom car culture. I was also really into punk and psychobilly music. My style very much represented this.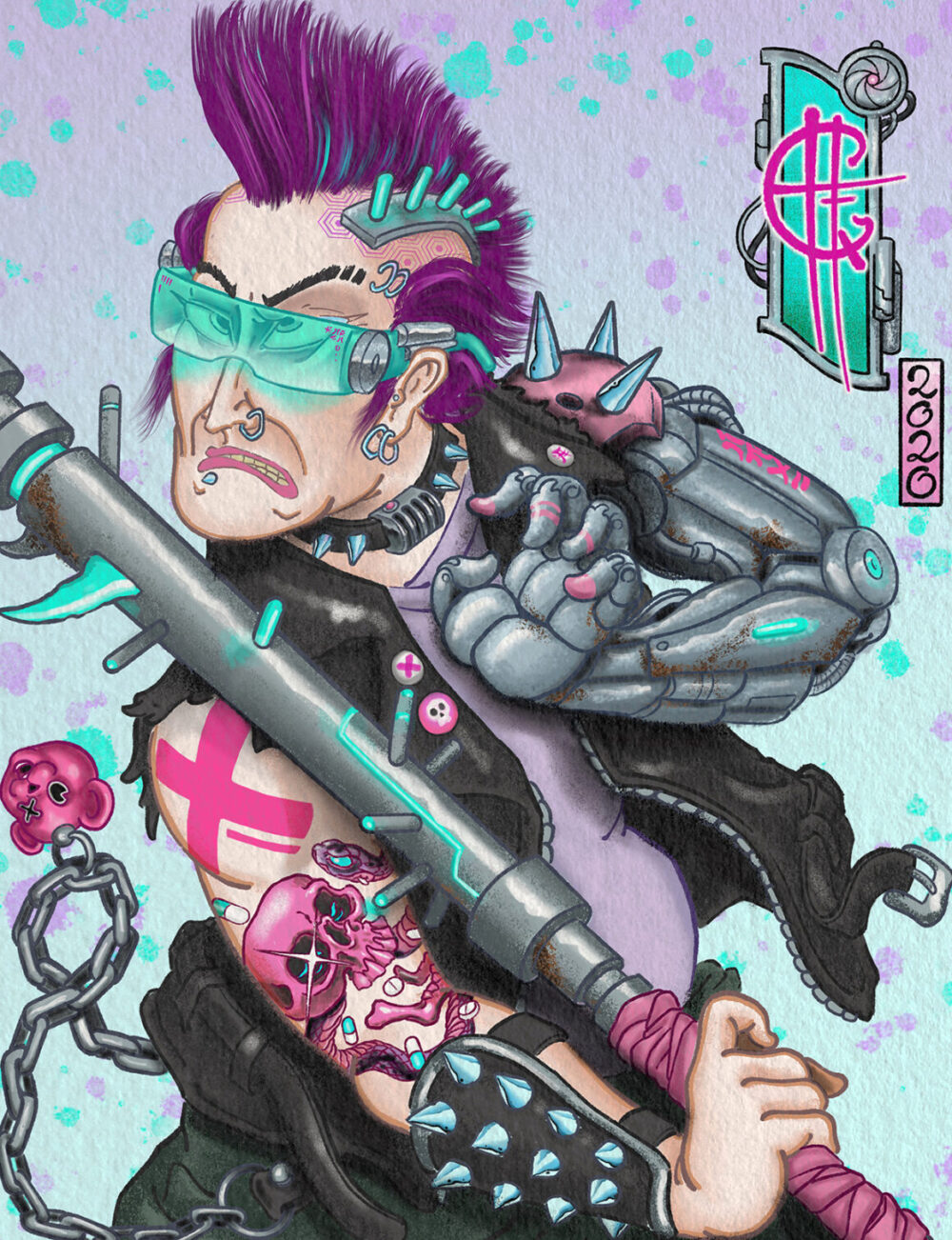 It was a lot of pin up girls, zombies, and hot rods. It was heavily inspired by Ed Roth, Coop, Joe Capobianco and Jime Litwalk as well as the artwork from albums I was listening to at the time.
As I progressed in tattooing, I was exposed to more Japanese artwork and soon made friends with some Japanese tattoo artists.
I started making regular trips to Japan to visit my friends there, explore cultural sites and spend hours raiding book shops for reference materials. With every trip, I became more and more focused on expanding and developing my own take on Japanese imagery.
Beside tattooing, are painting and drawing important for you?
Project and other things in my life melt away. I am constantly trying my hand at new mediums. If I'm at a creative road block or I'm feeling burnt out creatively, working in a different medium can often help to reinvigorate my creativity across the board.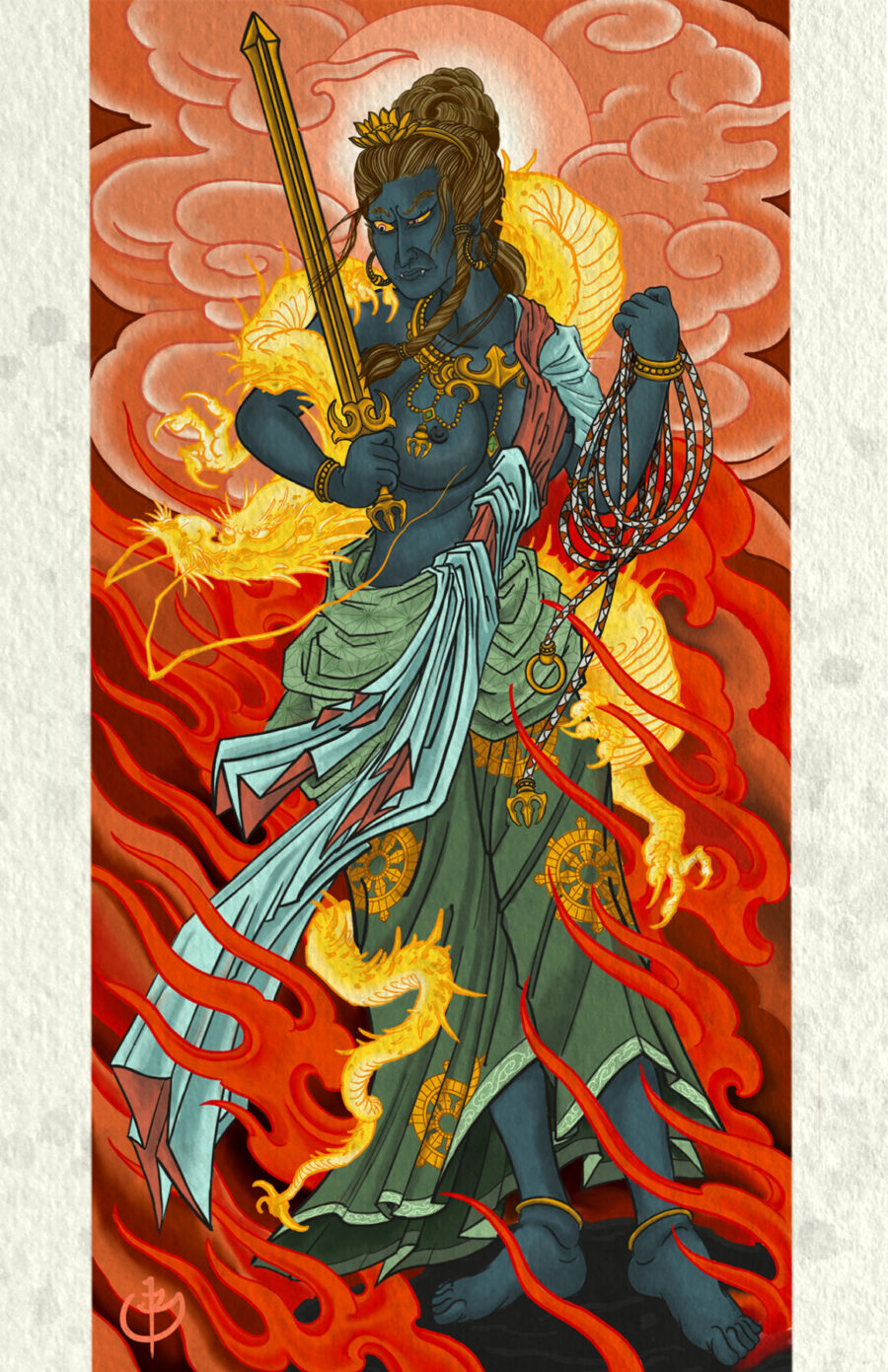 My most common medium of choice is digital painting, but lately I've had the time to delve back into using liquid acrylics, watercolours and markers again too. It had been years since I'd really spent time working with traditional paints, so it was great to get back into it. I also like to sculpt with Monster clay and make reproductions with resin when I have the time.
DIGITAL LIBRARY
See the digital eBook "Horichou" on our digital library