The sea as a great love and a constant backdrop in her life. Sardinia in her heart – the Italian island and pearl of the Mediterranean – the land of her birth and an unconditional love for Disney, to the point where it features as a tattoo on her arm.
Lally – Ilaria – says she is a weird sort of incorrigible romantic and in this interview she tells us all about herself.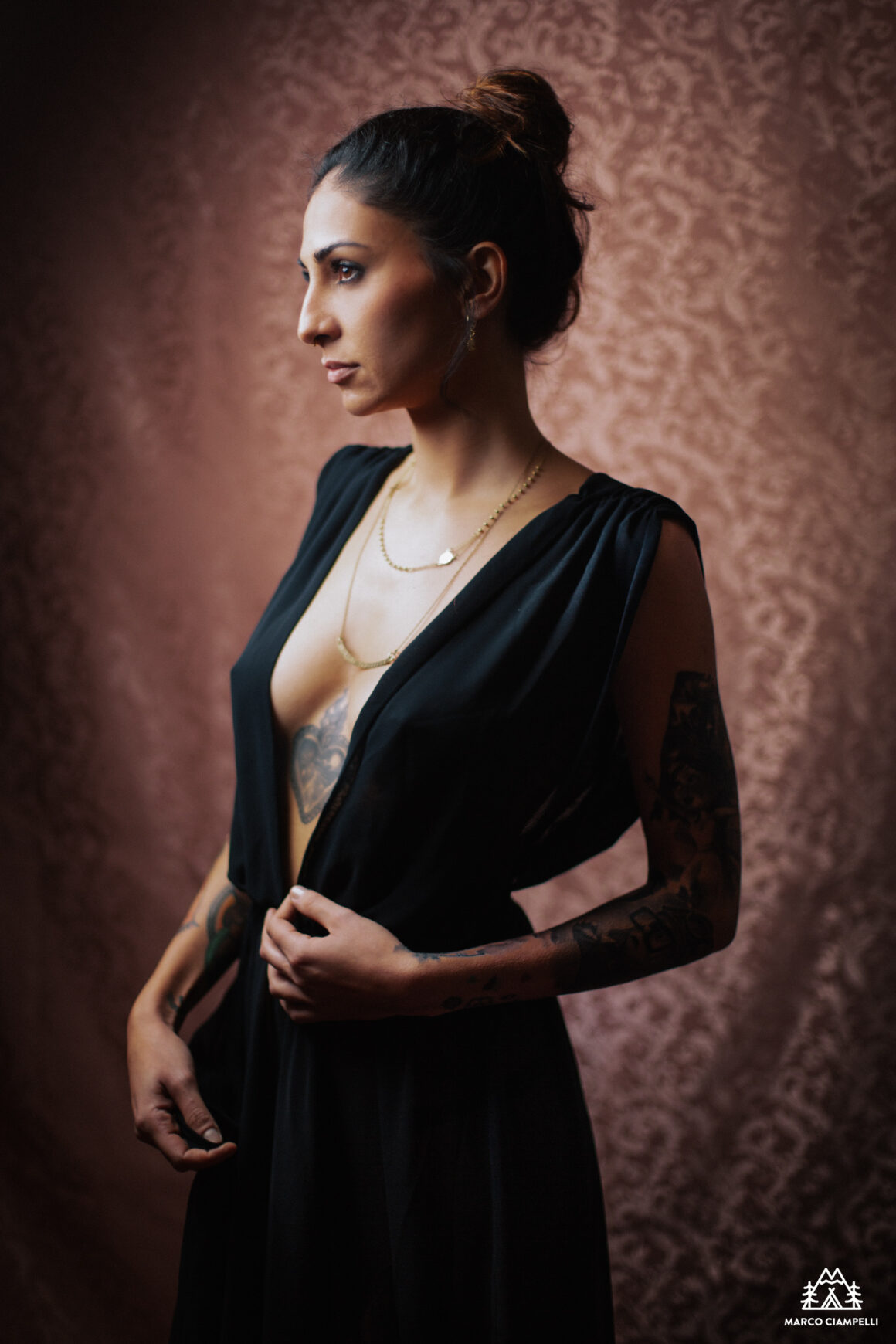 Hello Lally, would you like to introduce yourself to our readers?
Hi! What a pleasure it is to have a chat with you! I'm Lally, I live in Cagliari and I like to describe myself as a weird cheerful melancholy girl.
How old are you and what do you do for a living? You live in Sardinia and in fact, a lot of the photos you publish are at the seaside. Do you love being by the sea?
I'm 33, I went to art school, but I didn't continue in that field. Right now I'm working as a barista specialised in breakfasts. I love the coffee machine and the contact with people, but I like to experiment and am always trying out new jobs.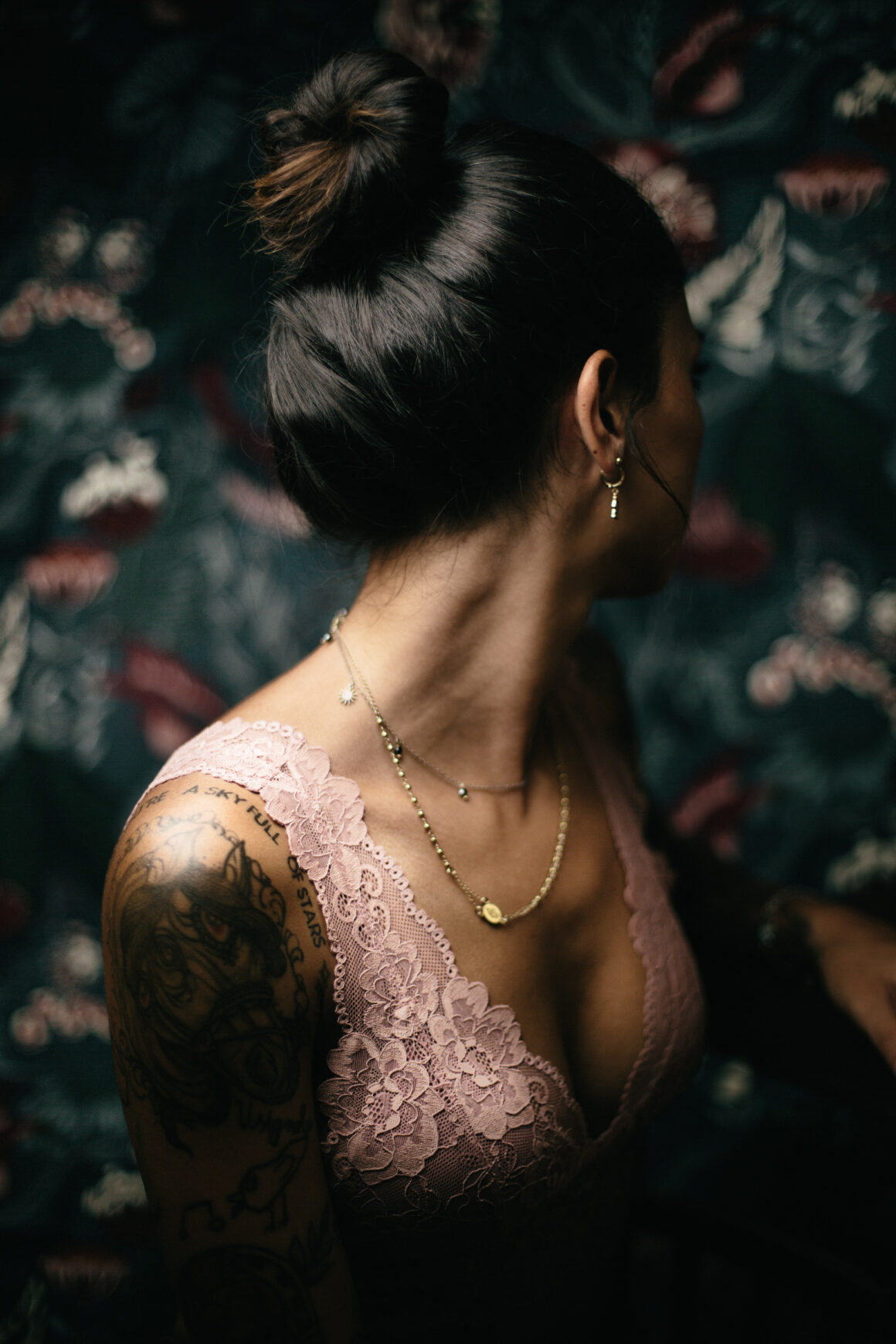 I'm someone who simply can't stand still! I live in Cagliari where I was born, and I don't expect I'll ever leave, I think Sardinia is heaven on earth. I love the sea and sun, sources of positive energy for me, and I think the sea is my natural habitat so whenever I get the time I try to go there, even just for a stroll. I dream of having a lovely house overlooking the sea some day.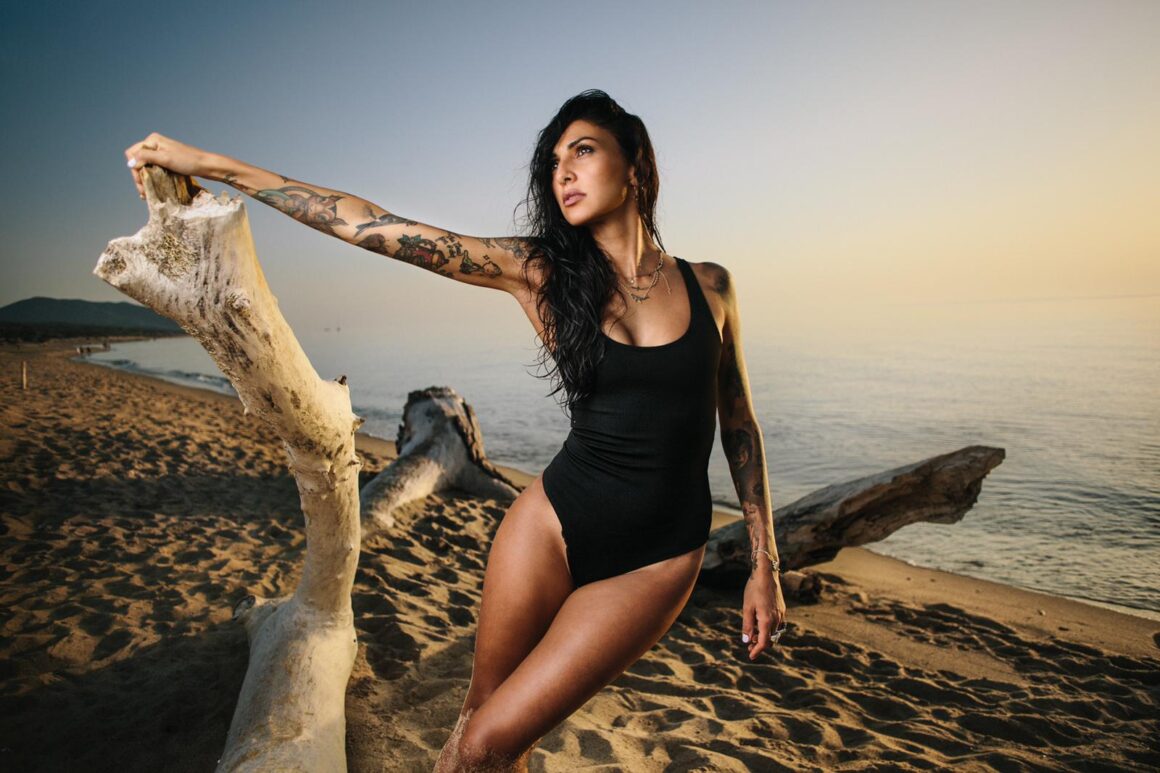 You're a big fan of Disney films, aren't you? The reason I ask is that you have that tattoo on your arm. Would you like to tell us what it stands for?
I was literally reared on Disney. Some people might think it's stupid, but I think that these cartoons are really important for the development of any child. They always have a lovely moral. My left arm is entirely dedicated to Up, the most beautiful love story ever. The tattoo artist is Gabriele Pais and I know him really well at this stage, he's one of the most talented in Italy. It feels strange to be speaking about him in the third person seeing as how we have spent half of our lives together. We grew up together and that one represents our own story, a fantastic adventure…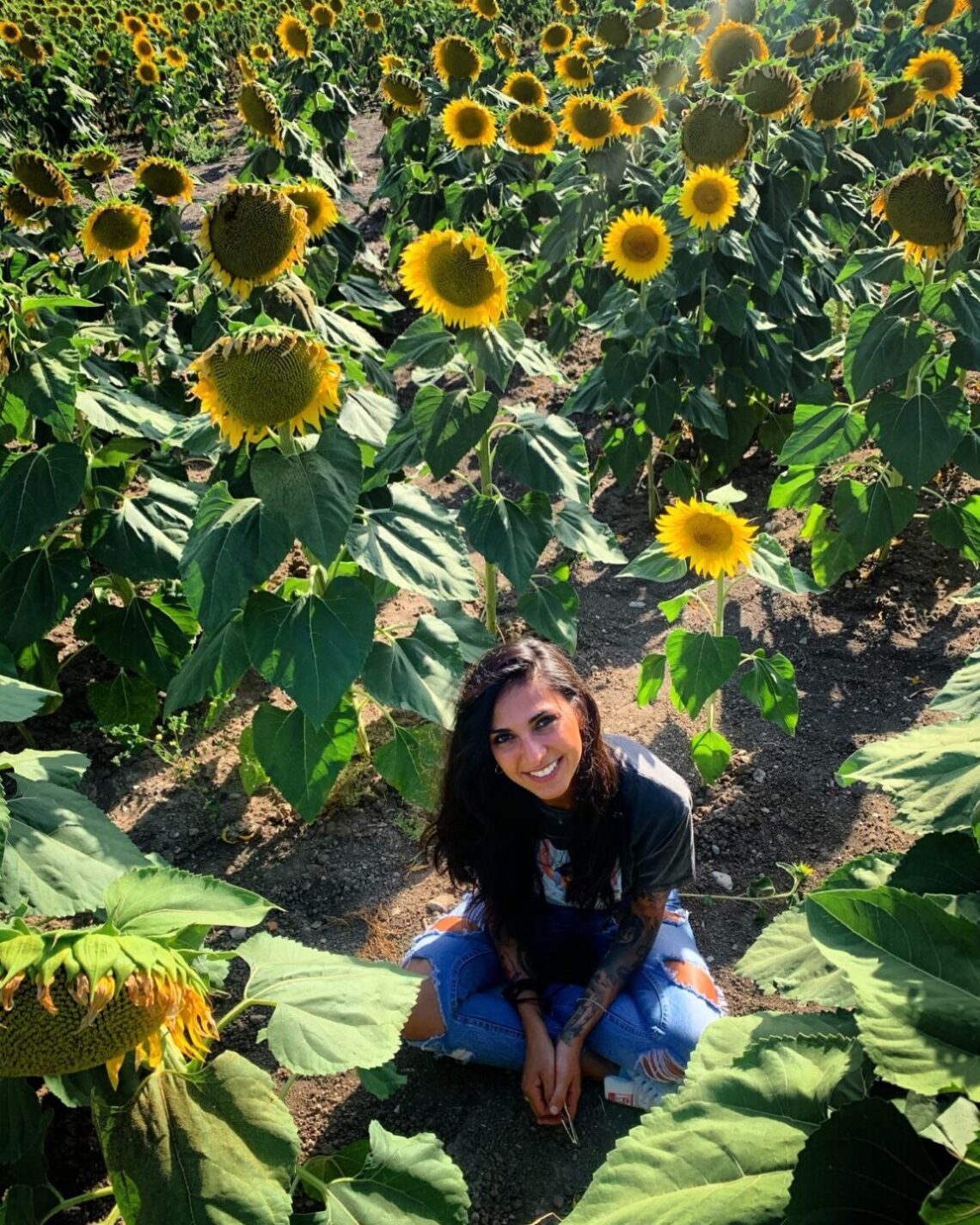 But not just us, above all it is about the love story of the two most important people in my life: my paternal grandparents. They spent a lifetime together, always united, holding hands right to the end and teaching us grandchildren what true love is all about. That's what I aspire to and what I wish for all the dreamers out there who like me, and despite everything, firmly believe in love. As Ellie and Carl write on the last page of their "Adventure Book" we are ready now for a new one. Adventure is out there!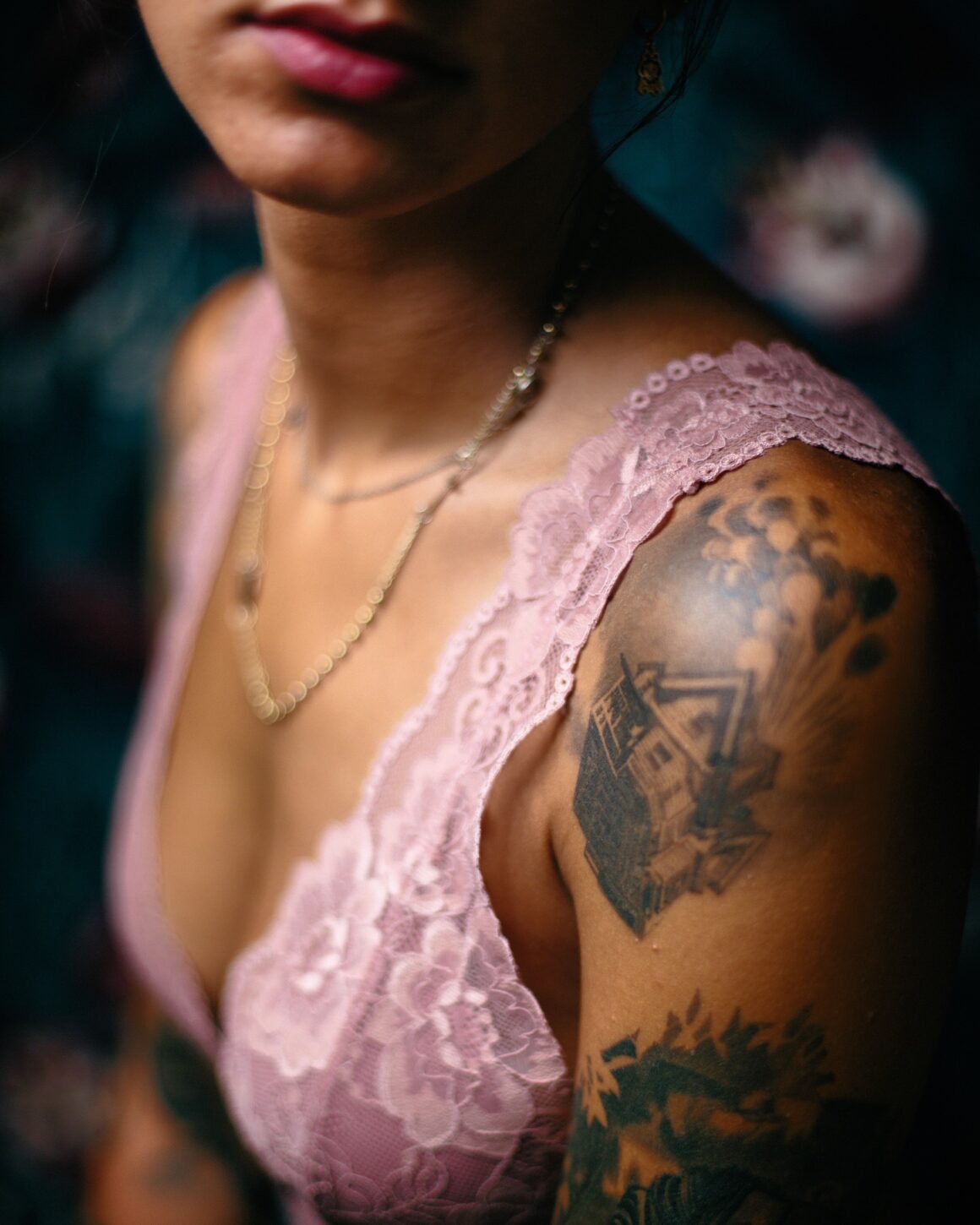 When did your love of tattoo come about?
It was sort of strange the way it happened. Initially, I hated tattoo because, alas, I was really narrow-minded and associated tattoo with prison and it gave me the idea of dirty skin. It was me who, together with second family, gave Gabri his first tattooing kit as a present. That's how he got into this scene and I gradually got drawn in too. It was a really gradual process and now I am perfectly at home with it all.
Do you think you will continue with your collection? Have you anything in mind?
That's the right word for it, a collection. I love collecting pieces from tattooists I hold in high regard and where apart from the work I also admire the individual. Yes, I won't be stopping here, I have lots of ideas in mind and I like to take things slow and have to find the right tattooist to "gift" my skin to.
I don't leave the choice of my subjects or tattooists up to chance. It might not seem that way, but you run out of space pretty quickly!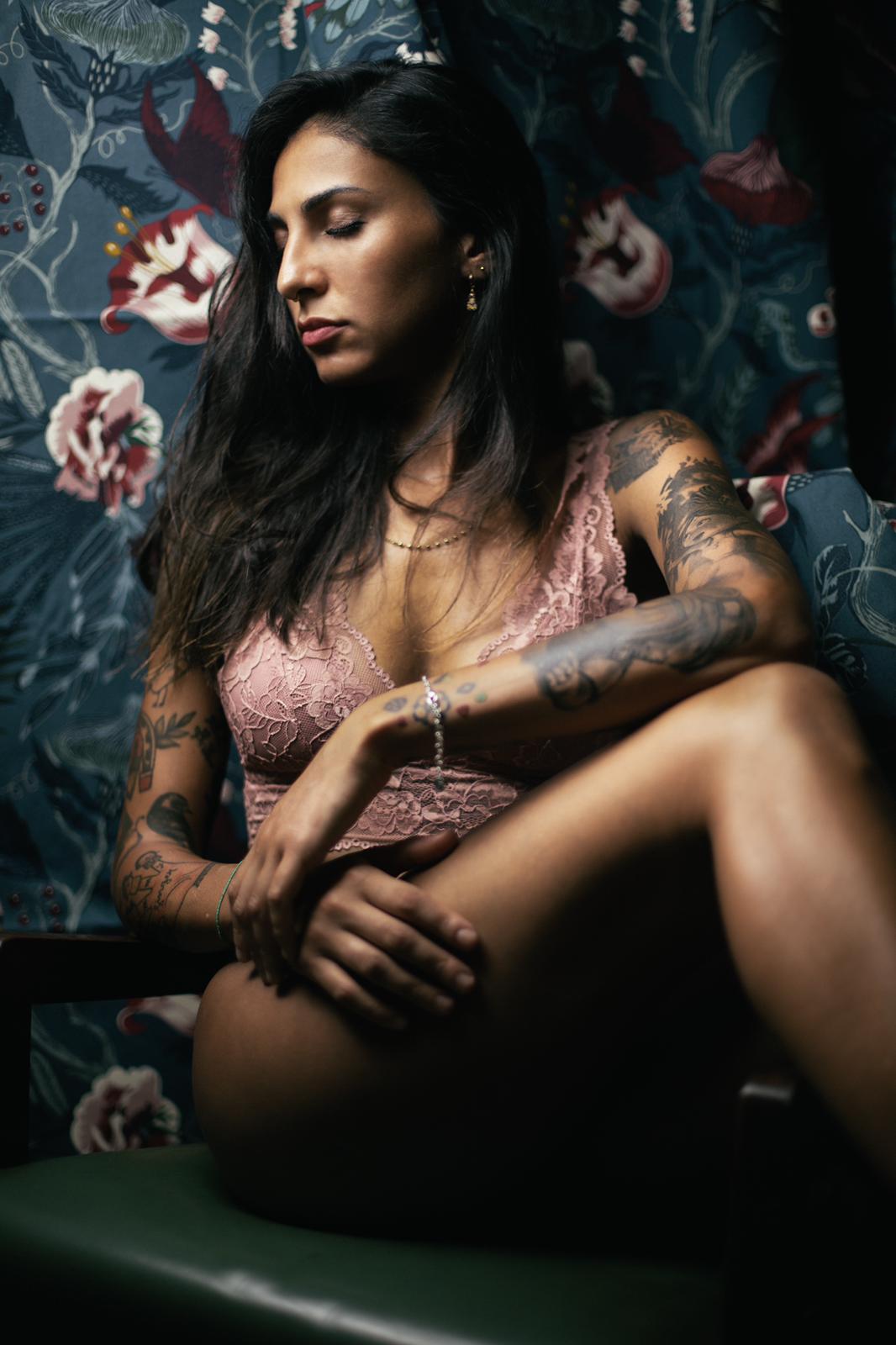 What do you like to do in your free time?
I love nature, animals and every art form starting with music, which is the essence for me. I try to nourish myself with all of that in the little free time I have. My time is divided between my family and friends, which are the most important things in the world for me, together with love. Speaking of which…just recently, someone new has come into my life with whom I hope to be able to spend a lot of my time. Maybe I've finally hit the jackpot!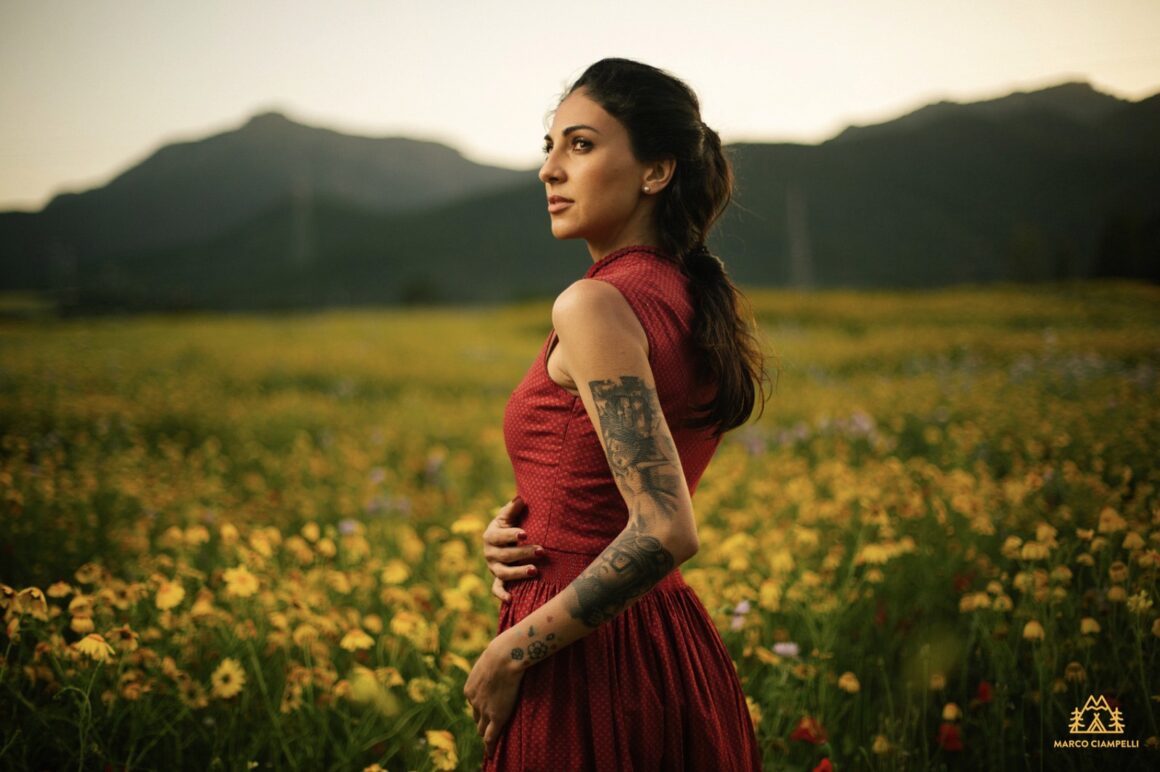 How would you like to wind up this chat with our readers at Tattoo Life?
It's been a pleasure telling you a little bit about myself. Thanks for sharing the thoughts of this weird incorrigible romantic. See you in Neverland.