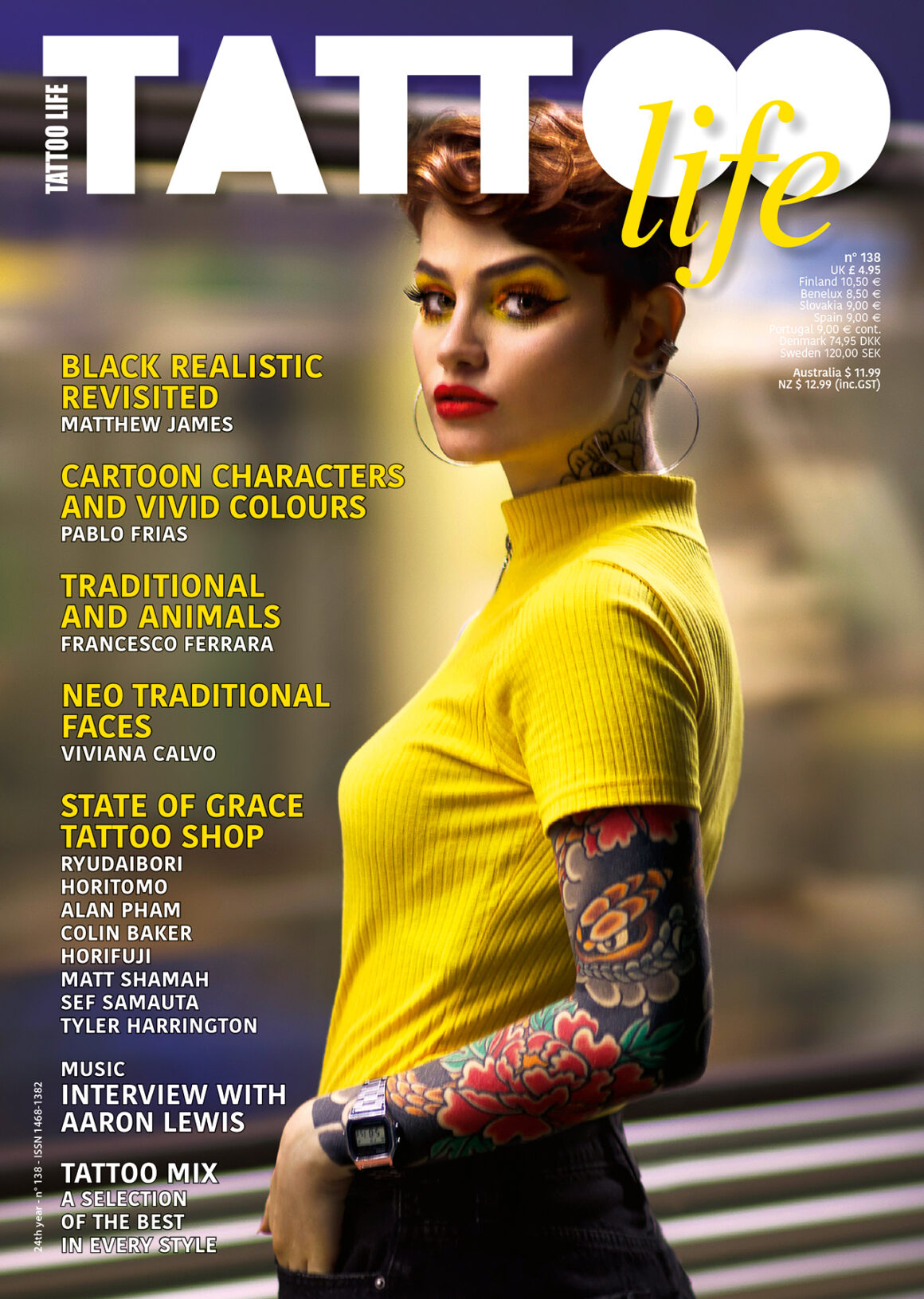 SHOP IT NOW!
Don't miss to have this amazing issue. Choose and shop now your version…
Cover girl: Larissa Ruiz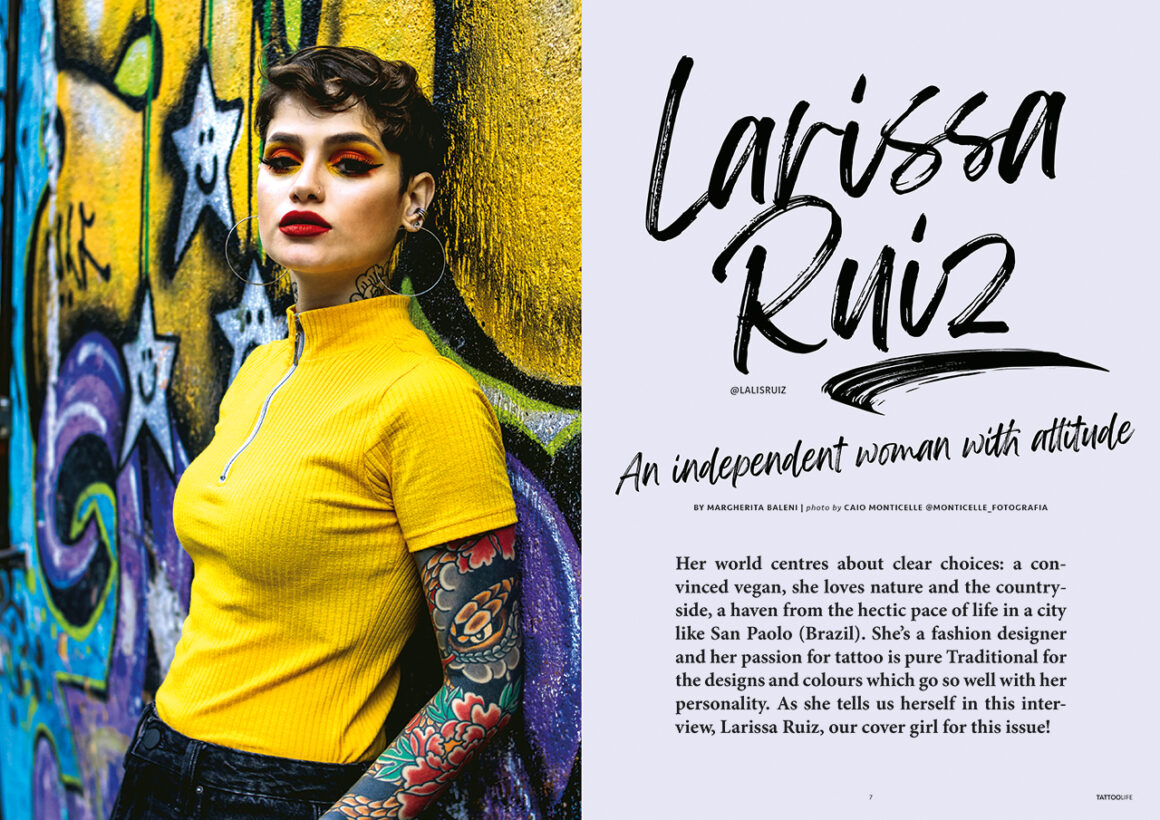 Her world centres about clear choices: a convinced vegan, she loves nature and the countryside, a haven from the hectic pace of life in a city like San Paolo (Brazil). She's a fashion designer and her passion for tattoo is pure Traditional for the designs and colours which go so well with her personality. As she tells us herself in this interview, Larissa Ruiz, our cover girl for this issue!
Chat at the top with the British tattoo artist Matthew James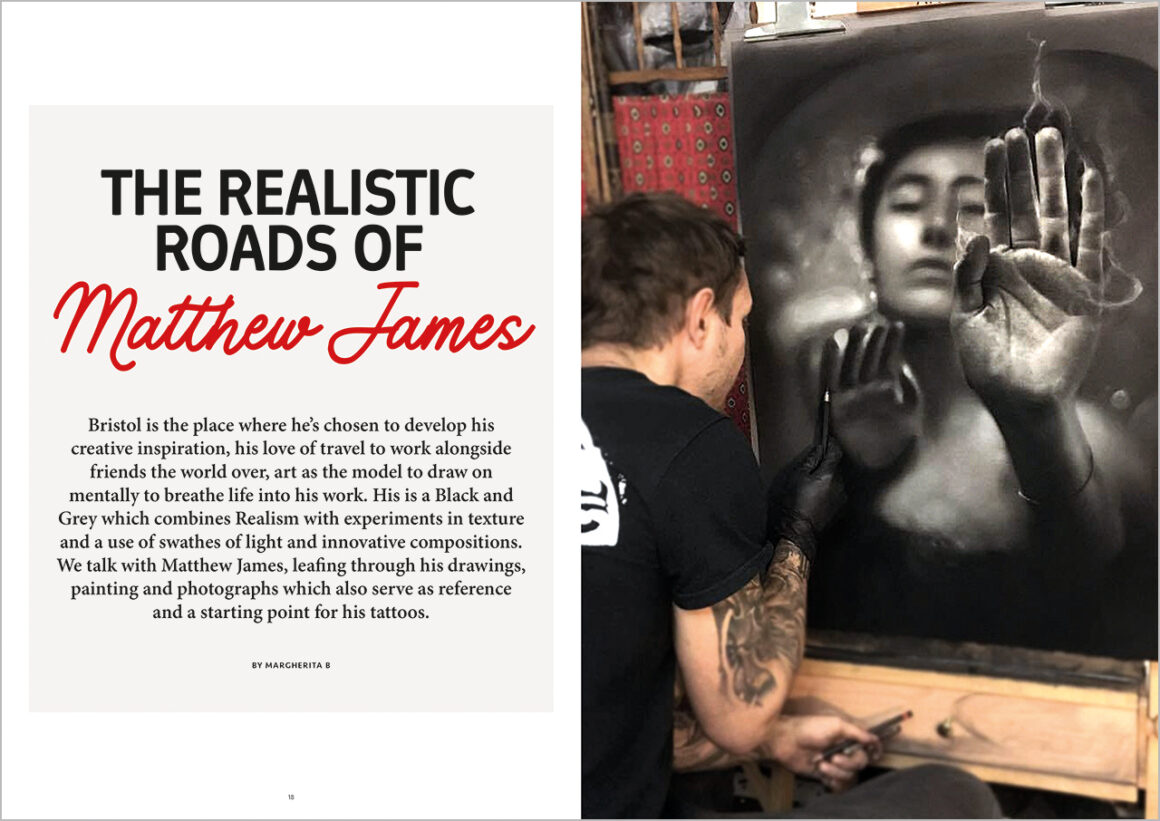 His is a Black and Grey which combines Realism with experiments in texture and a use of swathes of light and innovative compositions. We talk with the British tattoo artist Matthew James, leafing through his drawings, painting and photographs which also serve as a reference and starting point for his tattoos.
State of Grace Tattoo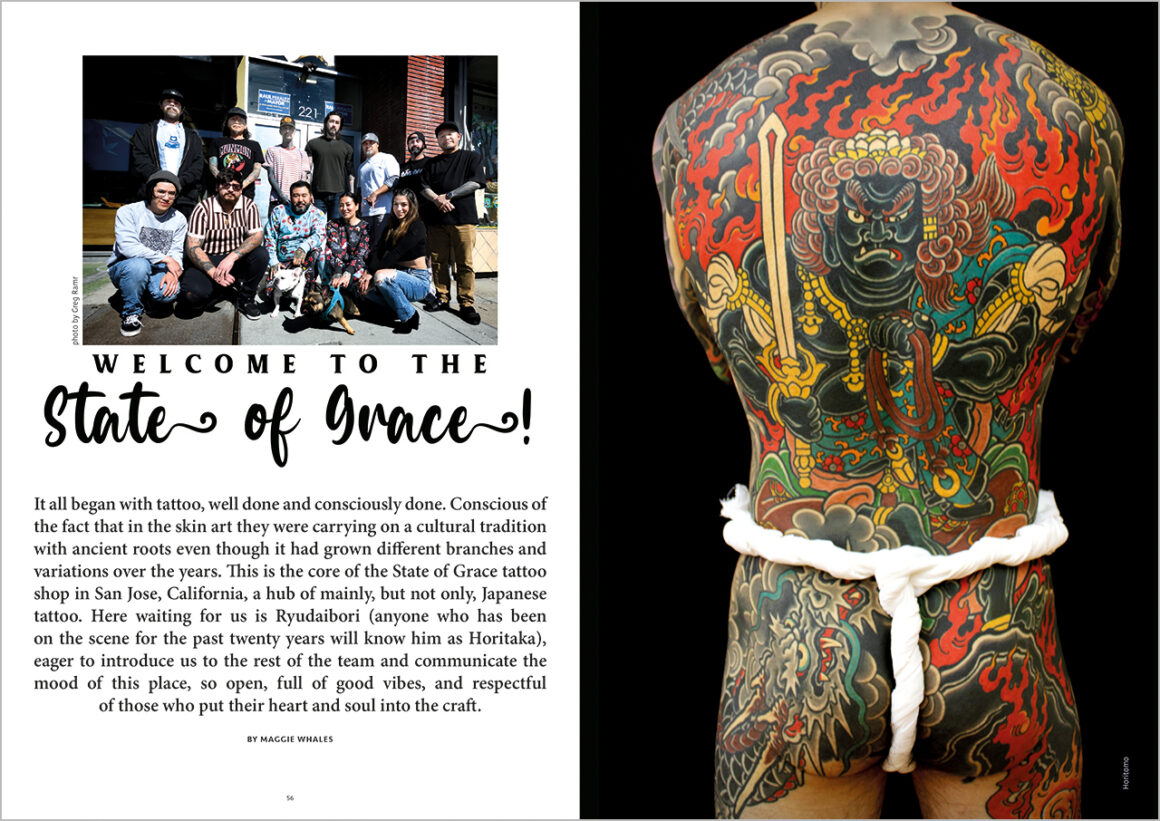 We are in San Jose, California, at State of Grace Tattoo, a hub of mainly, but not only, Japanese tattoo. Here waiting for us is Ryudaibori (anyone who has been on the scene for the past twenty years will know him as Horitaka), eager to introduce us to the rest of the team and communicate the mood of this place, so open, full of good vibes, and respectful of those who put their heart and soul into the craft.
The female faces of the Spanish tattoo artist Viviana Calvo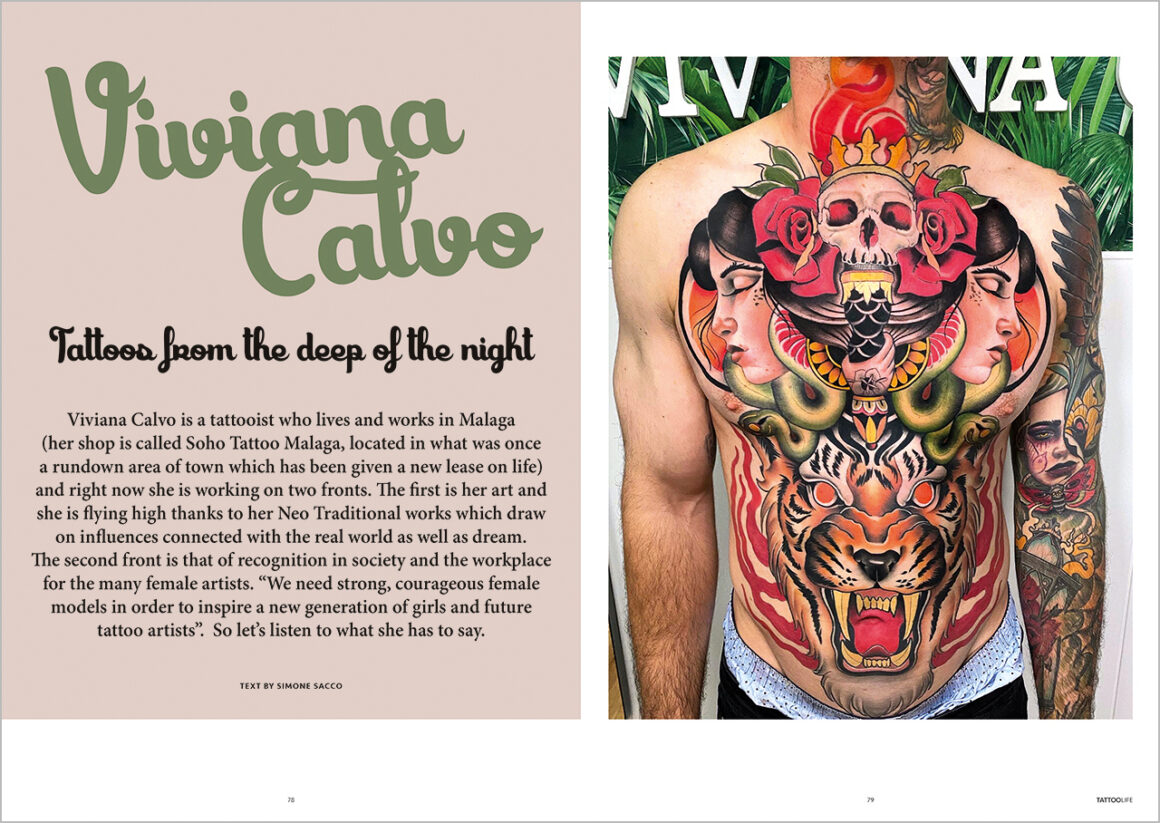 Viviana Calvo is a tattooist who lives and works in Malaga (her shop is called Soho Tattoo Malaga, located in what was once a rundown area of town which has been given a new lease on life). She creates her Neo Traditional tattoos with influences connected with the real world as well as dream.
Francesco Ferrara: Animal likenesses with Traditional punch
Traditional which is so bold on the skin and lasts unaltered over time is his imprinting, with vivid colours and plenty of outline. These are the hallmarks of Francesco Ferrara, tattooist at Grim Reaper Tattoo of Luca Mamone in Rome who we met up with for Tattoo Life, covering everything from the classics of Traditional to the influences of tattoo artists encountered in his exploratory travels around the tattoo shops of Europe.
Pablo Frias: vivid colours and "Pop Tattoo Art"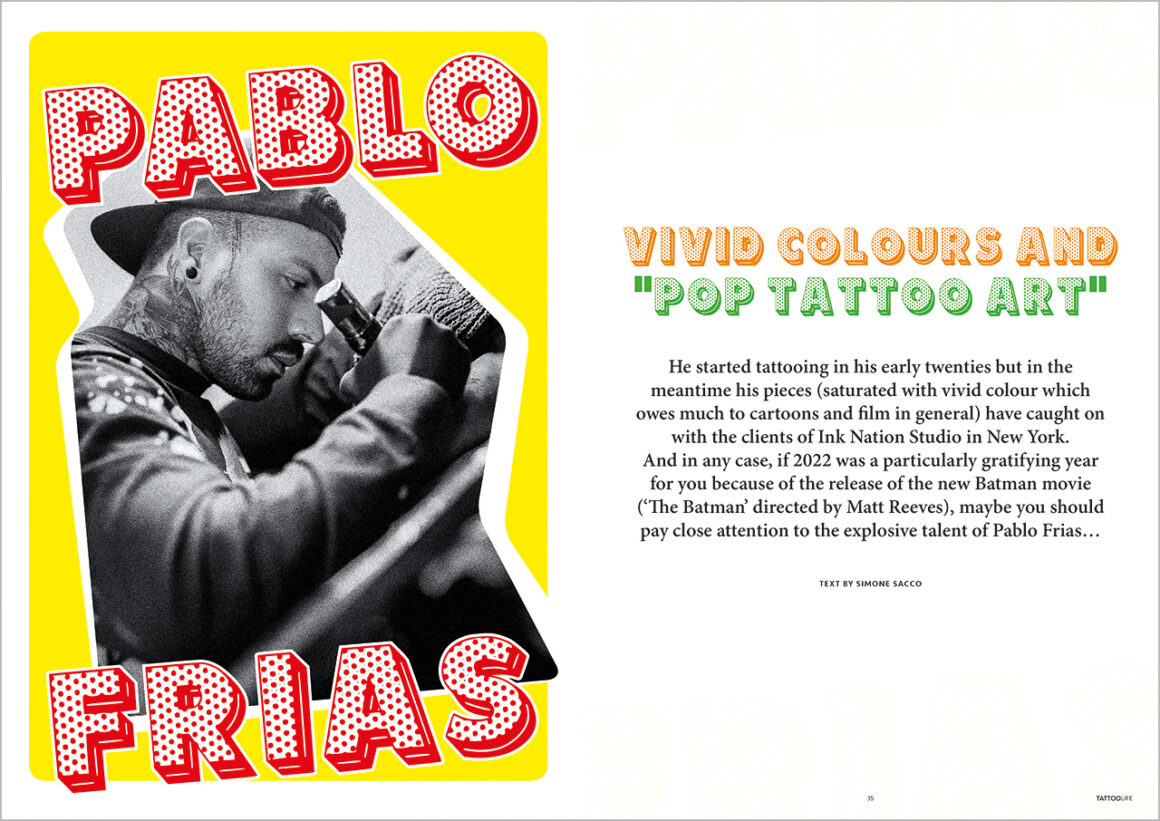 He started tattooing in his early twenties but in the meantime his pieces (saturated with vivid colour which owes much to cartoons and film in general) have caught on with the clients of Ink Nation Studio in New York. Pay close attention to the outstanding talent of Pablo Frias and his cartoon, comics tattoos with explosive colours!
Tattoo Mix: A selection of the best in every style… and much more!
SHOP IT NOW!
Don't miss to have this amazing issue. Choose and shop now your version…