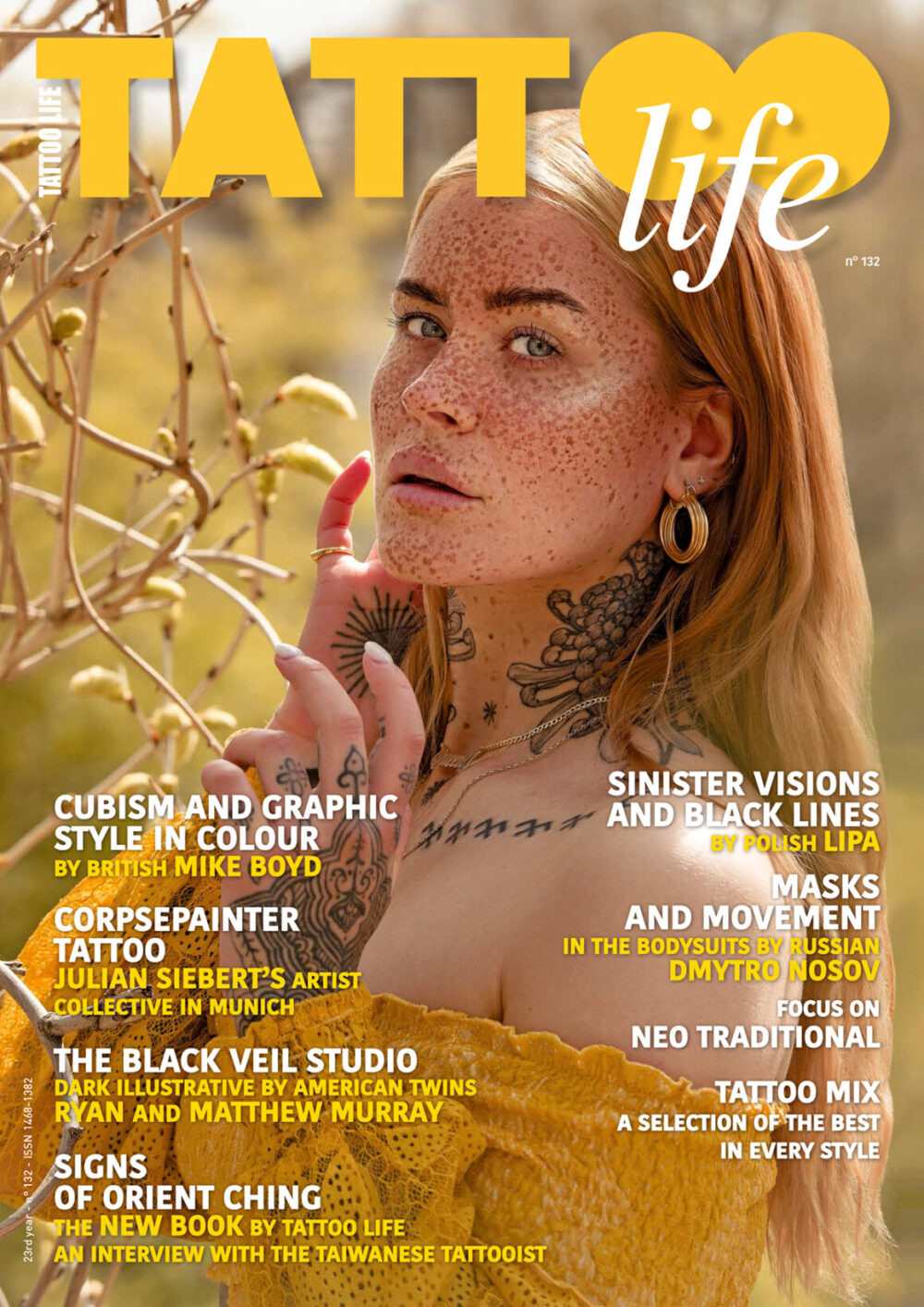 SHOP IT NOW!
Don't miss to have this amazing issue. Choose and shop now your version…
Cover Girl: Polly Ellens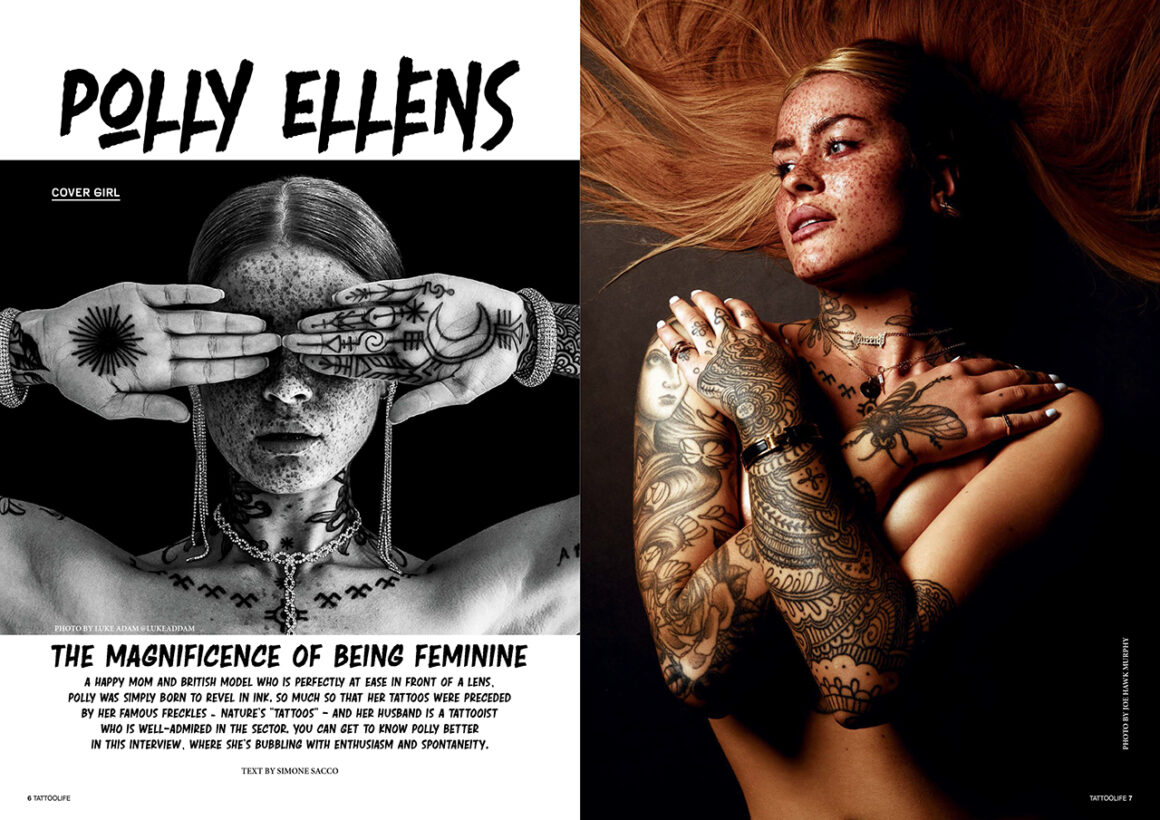 A happy Mom and British model who is perfectly at ease in front of a lens, Polly was simply born to revel in ink. So much so that her tattoos were preceded by her famous freckles – nature's "tattoos" – and her husband is a tattooist who is well-admired in the sector. You can get to know Polly better in this interview, where she's bubbling with enthusiasm and spontaneity.
Dmytro Nosov: The beauty of the body in black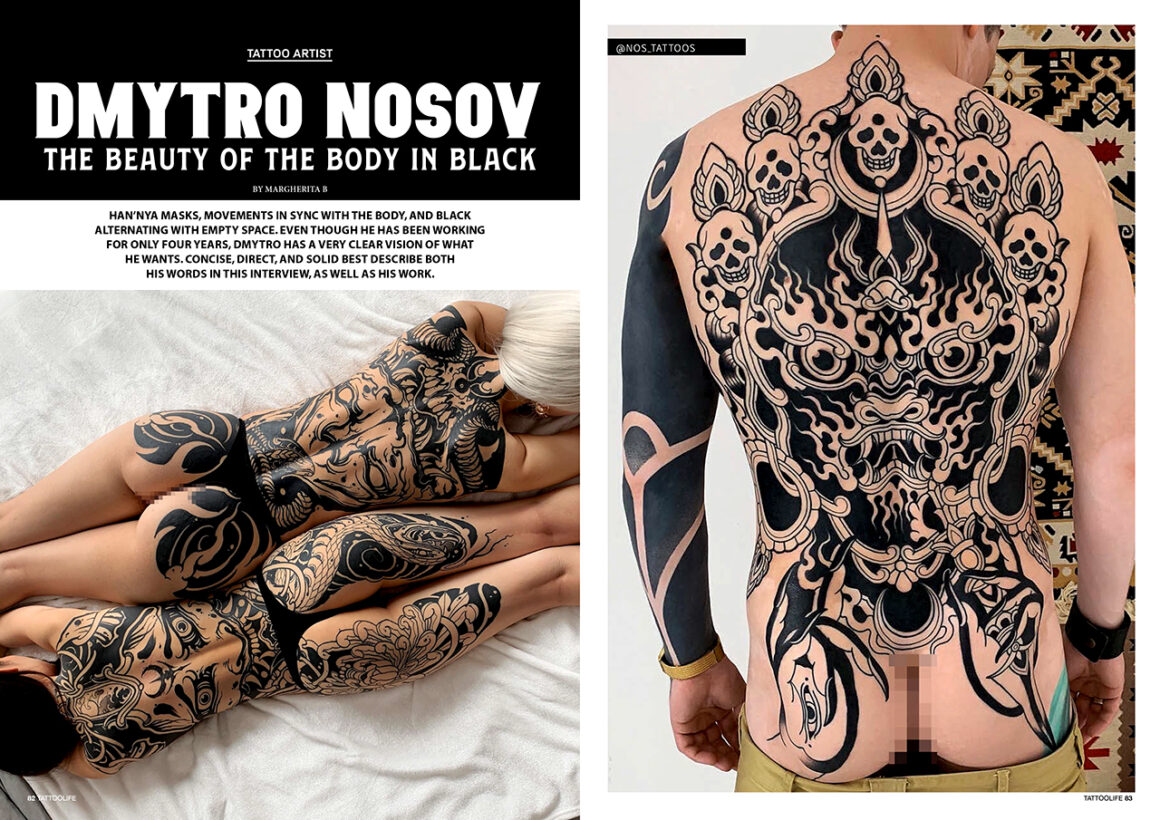 Han'nya masks, movements in sync with the body, and black alternating with empty space. Even though he has been working for only four years, Dmytro has a very clear vision of what he wants. Concise, direct, and solid best describe both his words in this interview, as well as his work.
Mike Boyd: Back to basics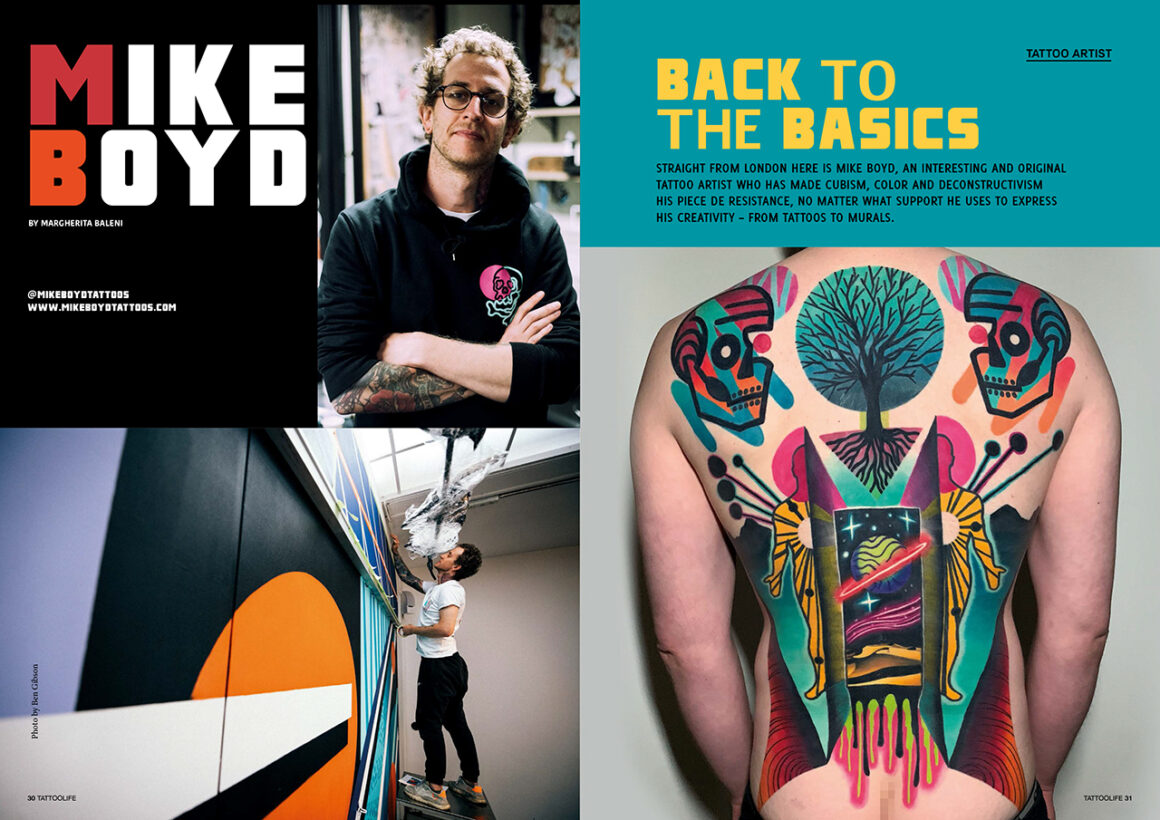 Straight from London here is Mike Boyd, an interesting and original tattoo artist who has made Cubism, color and deconstructivism his piece de resistance, no matter what support he uses to express his creativity – from tattoos to murals.
Lipa : Natural randomness
He ended up with black by stripping away the other elements, and starting with Neo Traditional: he took away every color – even white – in order to leave space for black as the absolute ruler. Lipa focuses on subjects that can undoubtedly be catalogued as dark, but that he builds up through a meticulous and unconscious architectural awareness consisting of black lines that leave space on the skin, creating the movement and strength his famous tattoos are known for.
The Black Veil Studio: Black & Grey for the grim hearted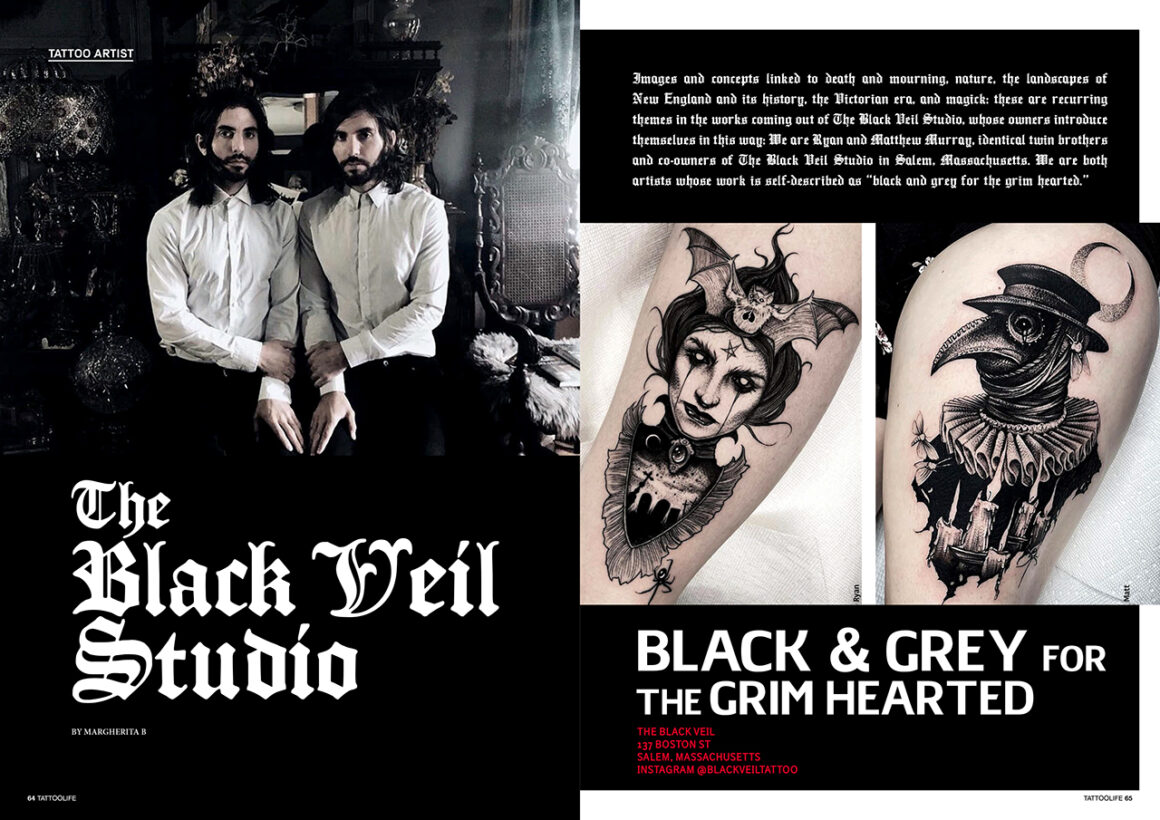 Images and concepts linked to death and mourning, nature, the landscapes of New England and its history, the Victorian era, and magick: these are recurring themes in the works coming out of The Black Veil Studio, whose owners introduce themselves in this way: We are Ryan and Matthew Murray, identical twin brothers and co-owners of The Black Veil Studio in Salem, Massachusetts. We are both artists whose work is self-described as "black and grey for the grim hearted."
Corpsepainter Tattoo Studio: The Tattoo Collective of Julian Siebert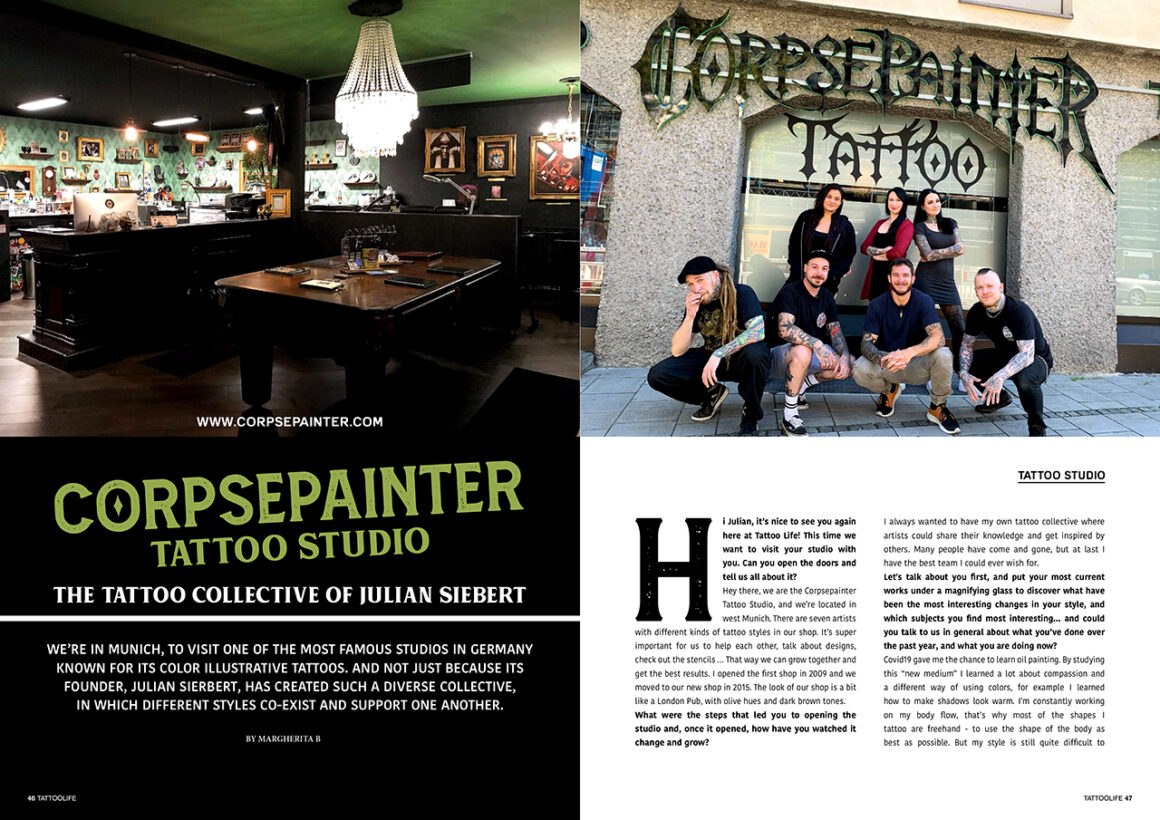 We're in Munich, to visit one of the most famous studios in Germany known for its color illustrative tattoos. And not just because its founder, Julian Sierbert, has created such a diverse collective, in which different styles co-exist and support one another.
"The Signs of Orient Ching": the new Tattoo Life book!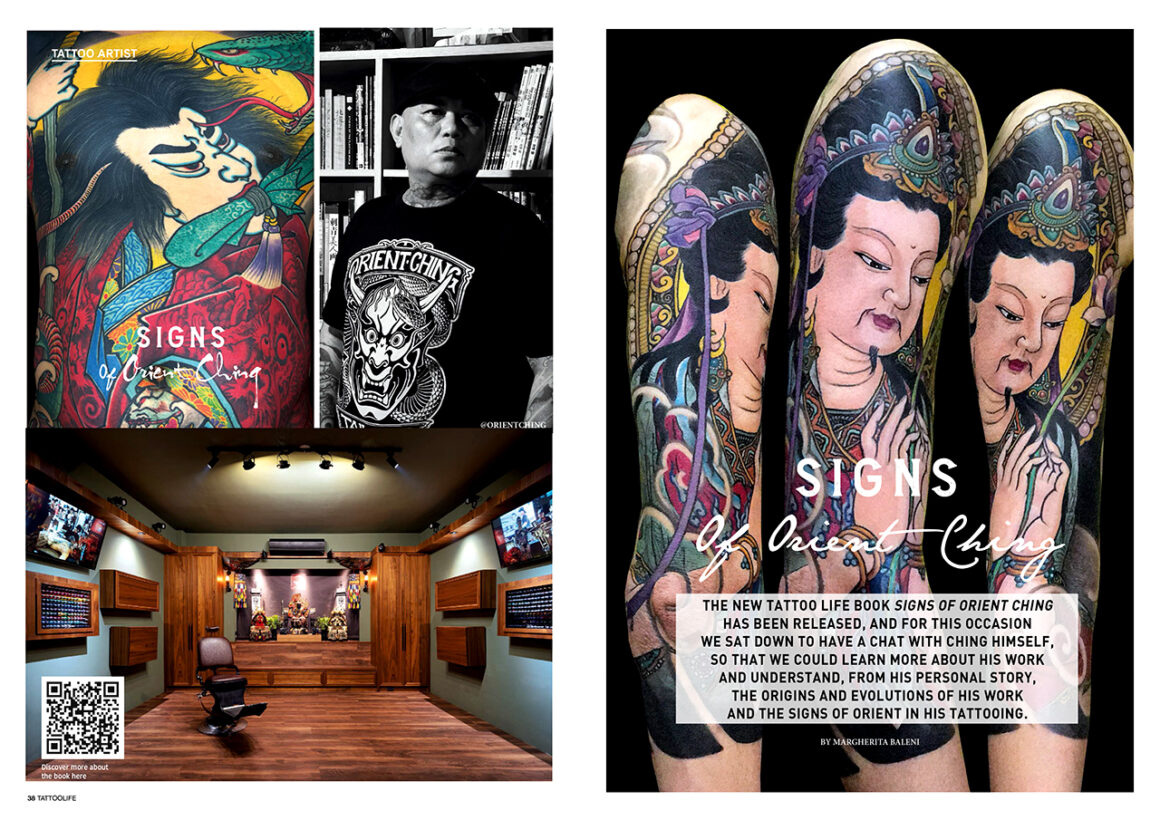 The new Tattoo Life book Signs of Orient Ching has been released! For this occasion we sat down to have a chat with Ching himself, so that we could learn more about his work and understand, from his personal story, the origins and evolutions of his work and the signs of Orient in his tattooing… Discover more!
Focus On: Neo Traditional, Tattoo Mix: A selection of the best in every style… and much more!
SHOP IT NOW!
Don't miss to have this amazing issue. Choose and shop now your version…