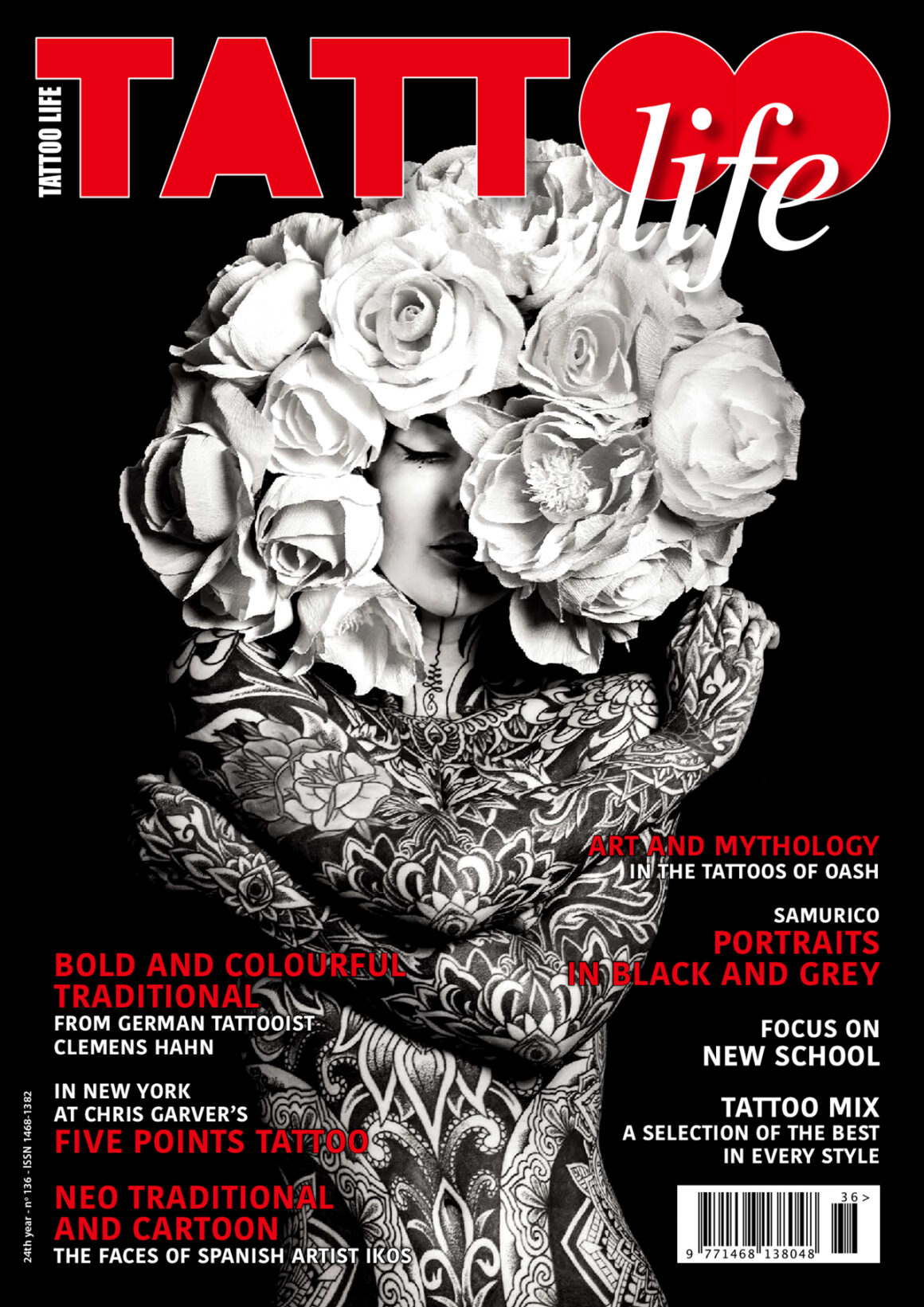 SHOP IT NOW!
Don't miss to have this amazing issue. Choose and shop now your version…
Cover girl: Charlotte
A bodysuit in Geometric style, harmonious and balanced. Charlotte herself a flower that has bloomed, watered by the black ink she has chosen to decorate her skin. This is the beginning of the Ink Story of Charlotte from England who Reka Nyari has told through the lovely photographs presented in the article dedicated to her.
Chat at the top with the Spanish tattoo artist Oash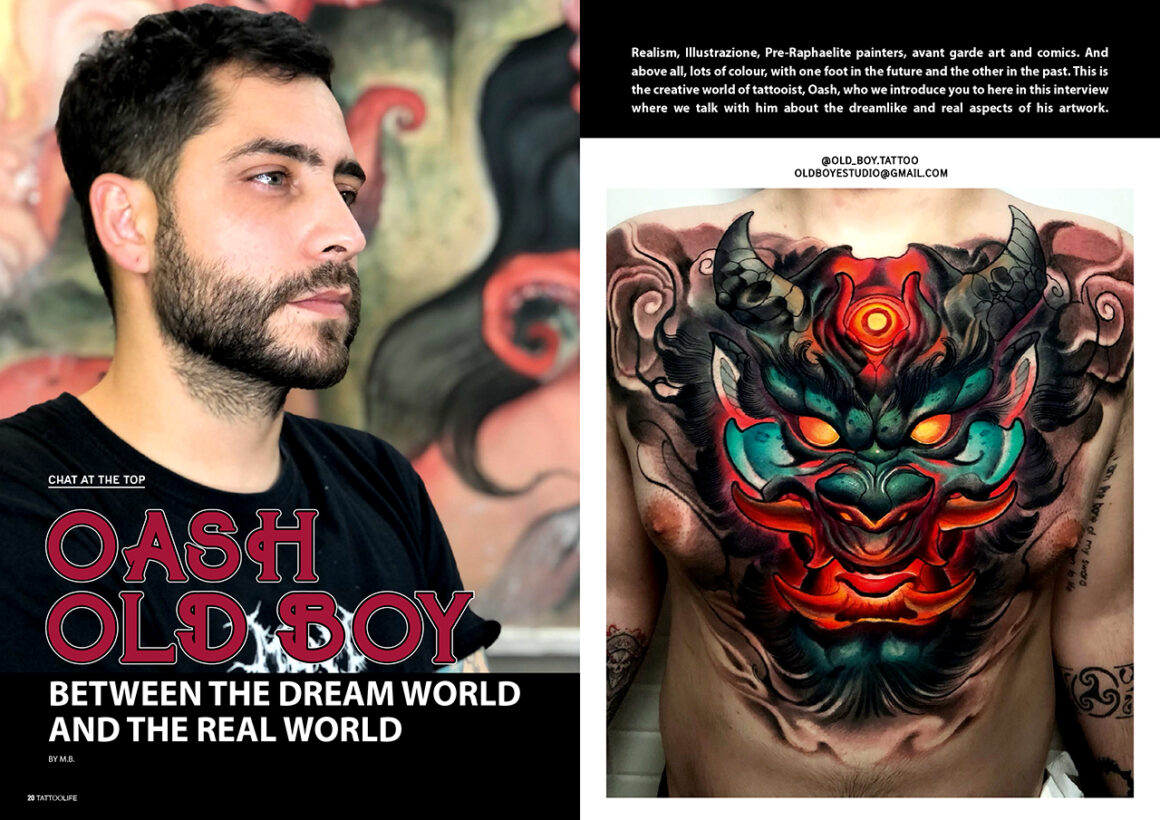 Realism, Illustrations, Pre-Raphaelite painters, avant garde art and comics. And above all, lots of colour, with one foot in the future and the other in the past. This is the creative world of tattooist, Old boy, who we introduce you to here in this interview where we talk with him about the dreamlike and real aspects of his artwork.
Clemens Hahn: Truly yours Traditional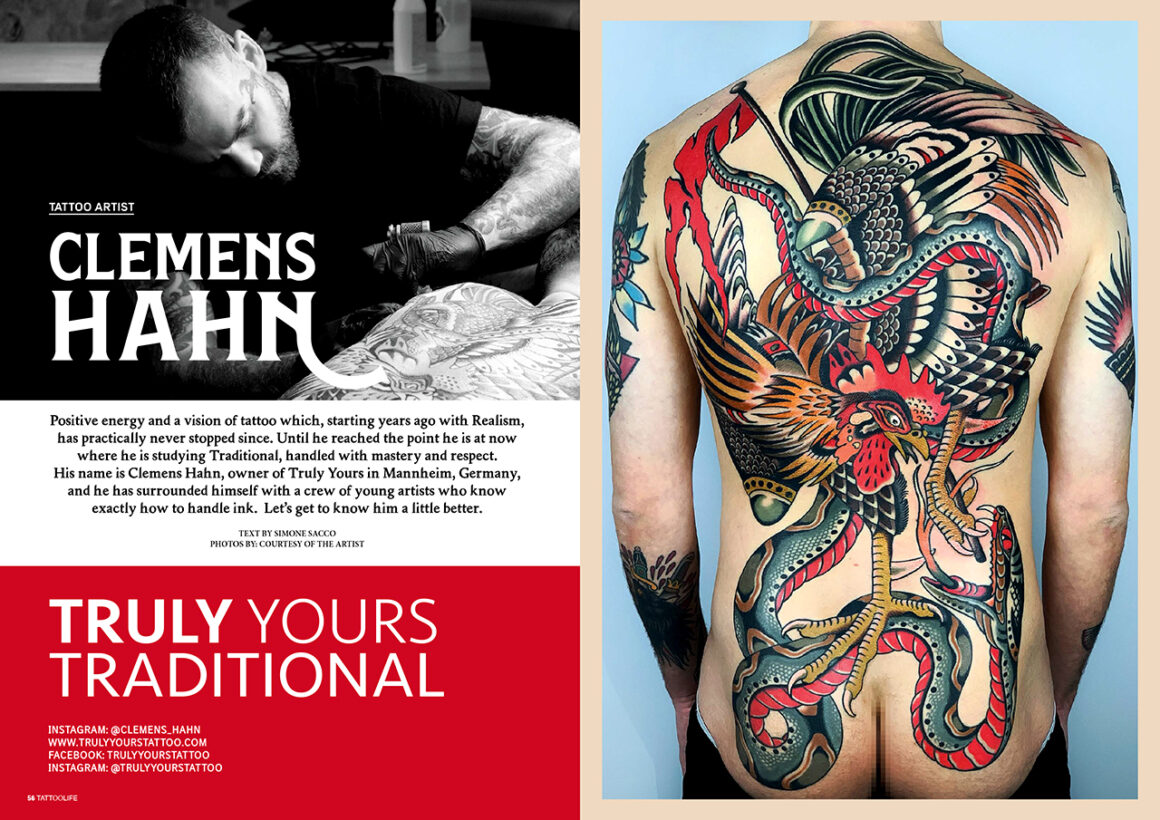 Positive energy and a vision of tattoo which, starting years ago with Realism, has practically never stopped since. Until he reached the point he is at now where he is studying Traditional, handled with mastery and respect. His name is Clemens Hahn, owner of Truly Yours in Mannheim, Germany, and he has surrounded himself with a crew of young artists who know exactly how to handle ink.
Five Point Tattoo NYC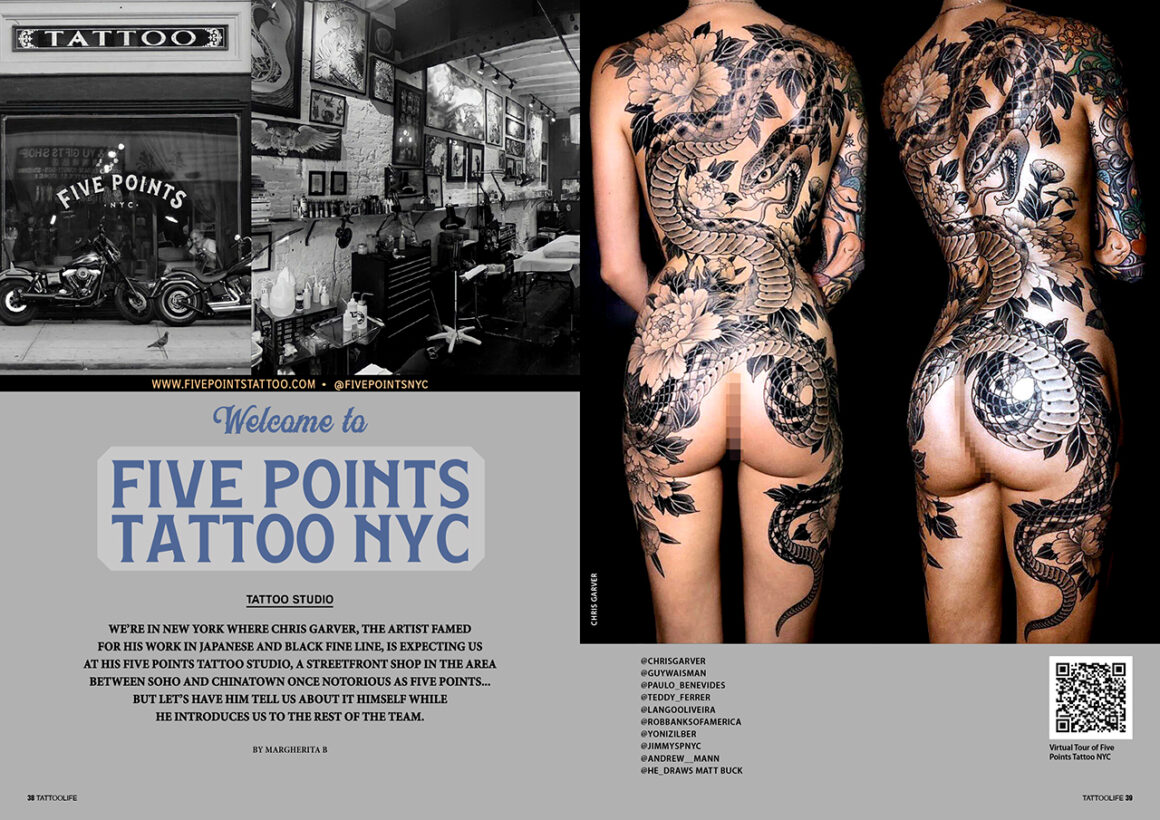 We're in New York where Chris Garver, the artist famed for his work in Japanese and black fine line, is expecting us at his Five Points Tattoo Studio, a streetfront shop in the area between Soho and Chinatown once notorious as Five Points…but let's have him tell us about it himself while he introduces us to the rest of the team.
Ikos: Neo Traditional and cartoons 
The work of Yeray Perez, better known in the trade as Ikos, are like fast frames where the faces of characters from well-known cartoons or Japanese manga, or simply faces or objects in the Neo Traditional style, alight on the skin with all their visual impact and in some details – hair, gestures, backgrounds – the movement Ikos loves to give them.
Samurico: Give me a face and I'll show you a world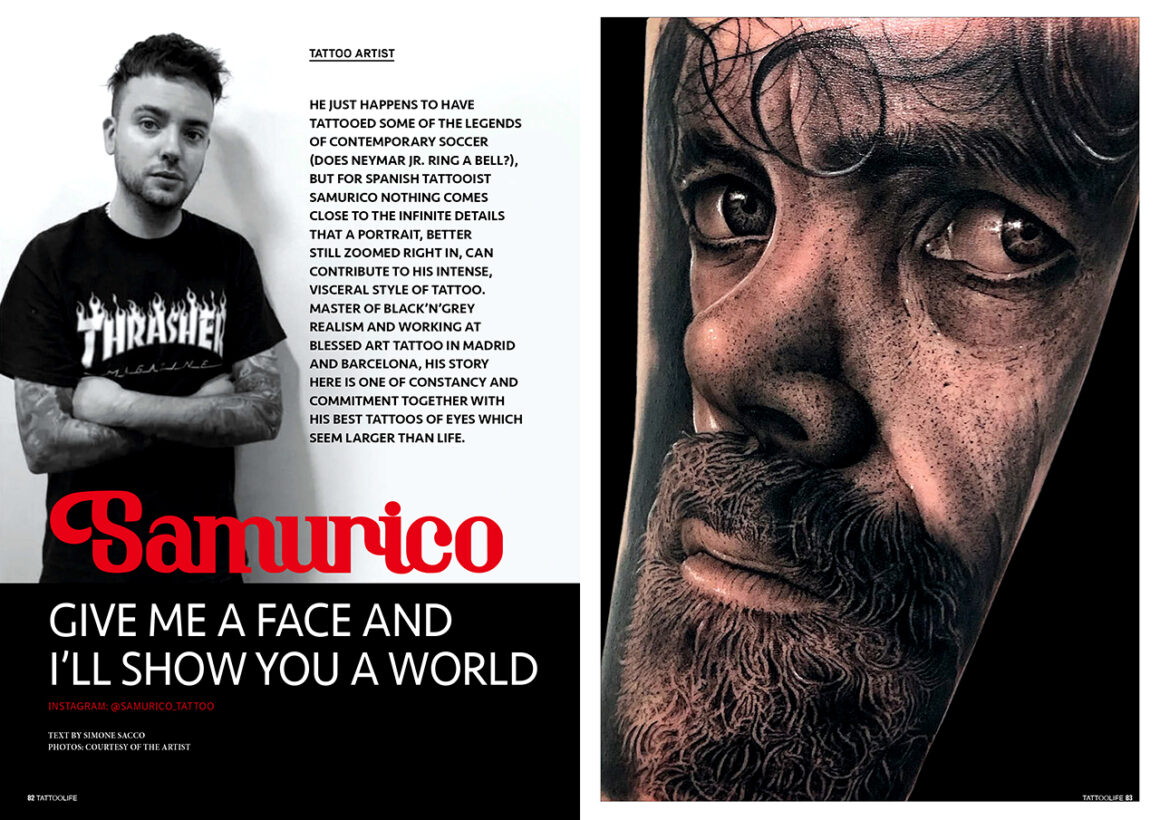 Master of Black'n'Grey Realism and working at Blessed Art Tattoo in Madrid and Barcelona, his story here is one of constancy and commitment. Together with his best tattoos of eyes which seem larger than life.
Tattoo Gallery: Focus on New School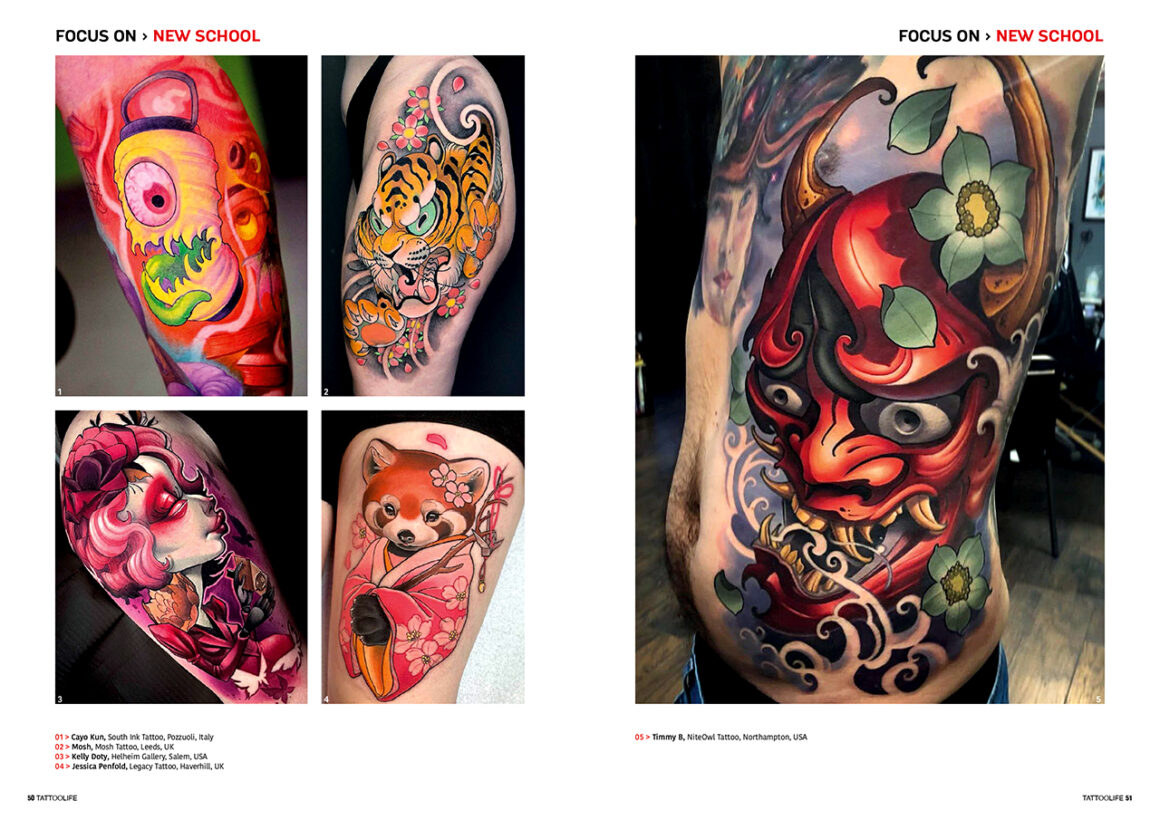 Tattoo Mix: A selection of the best in every style… and much more!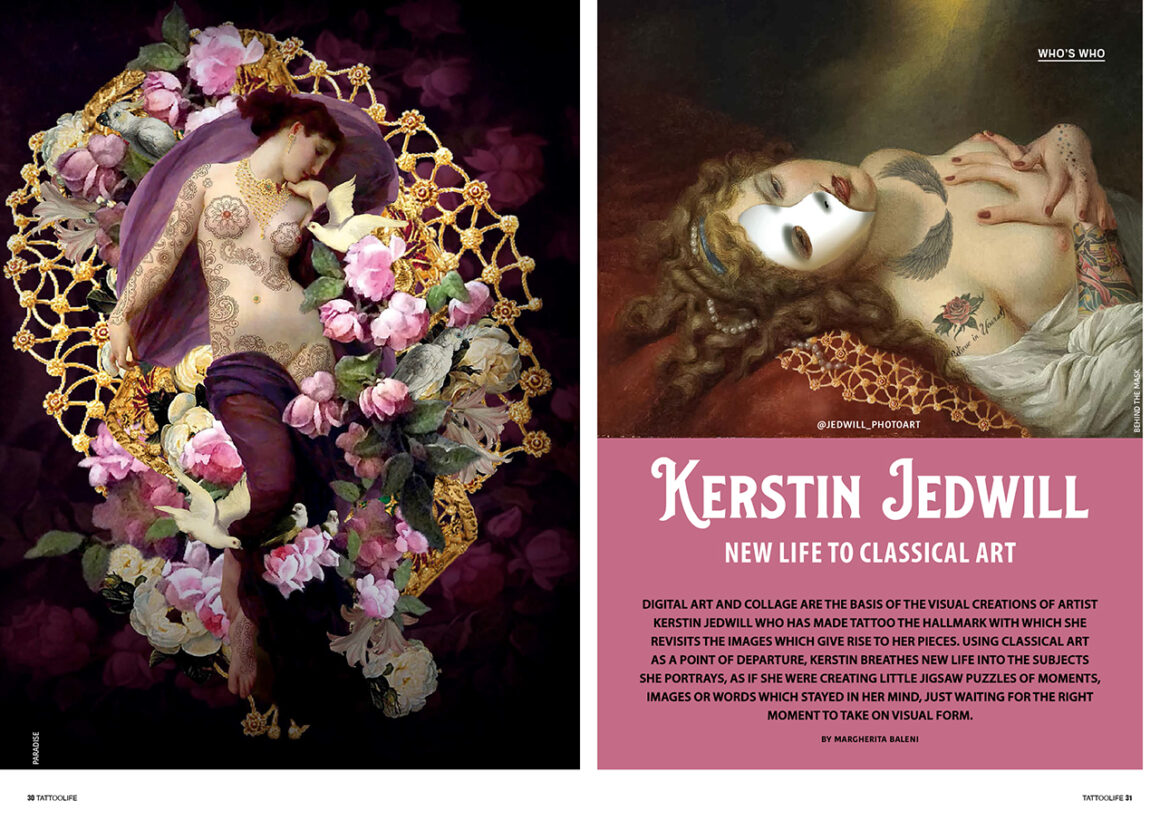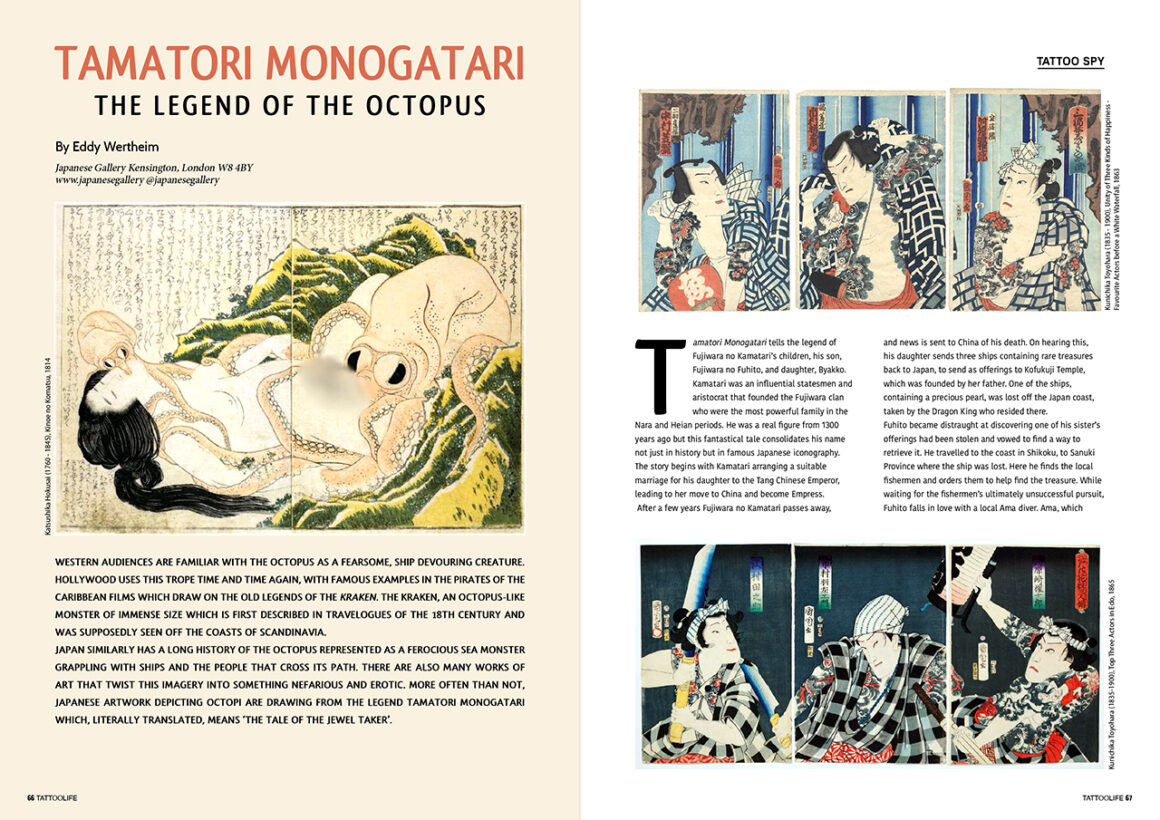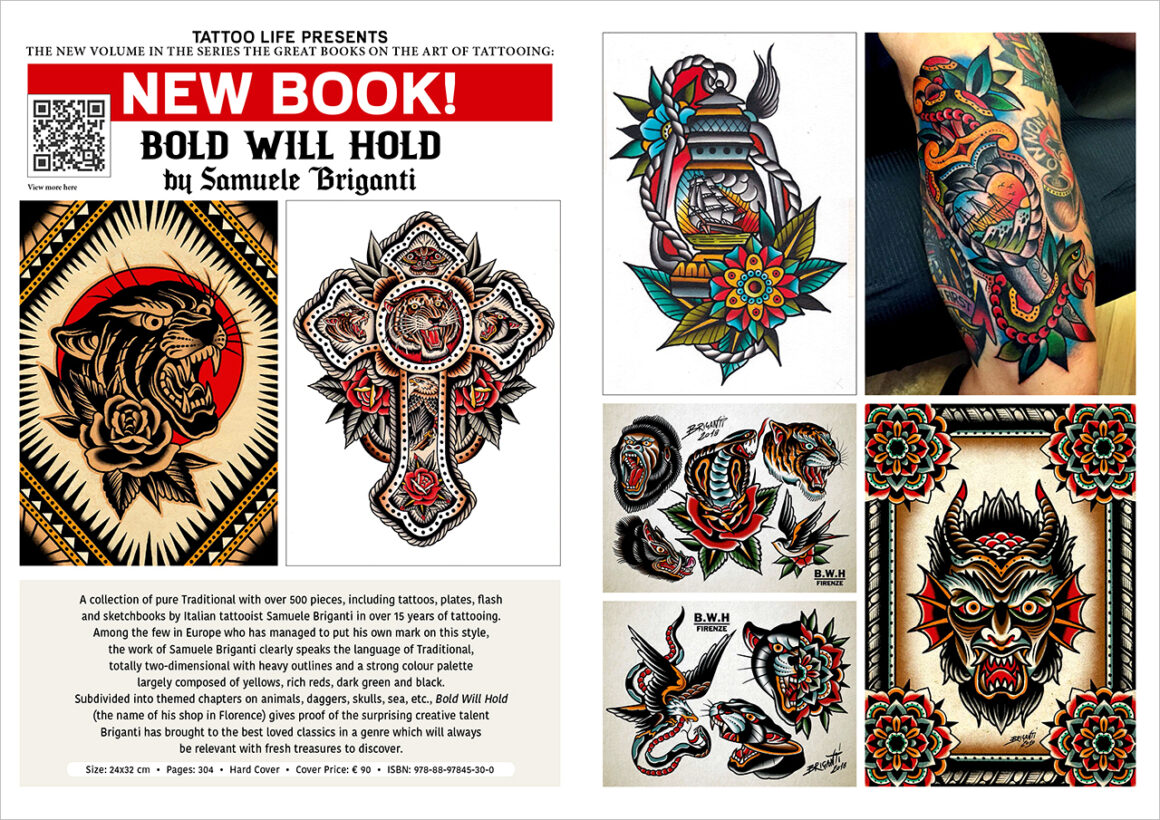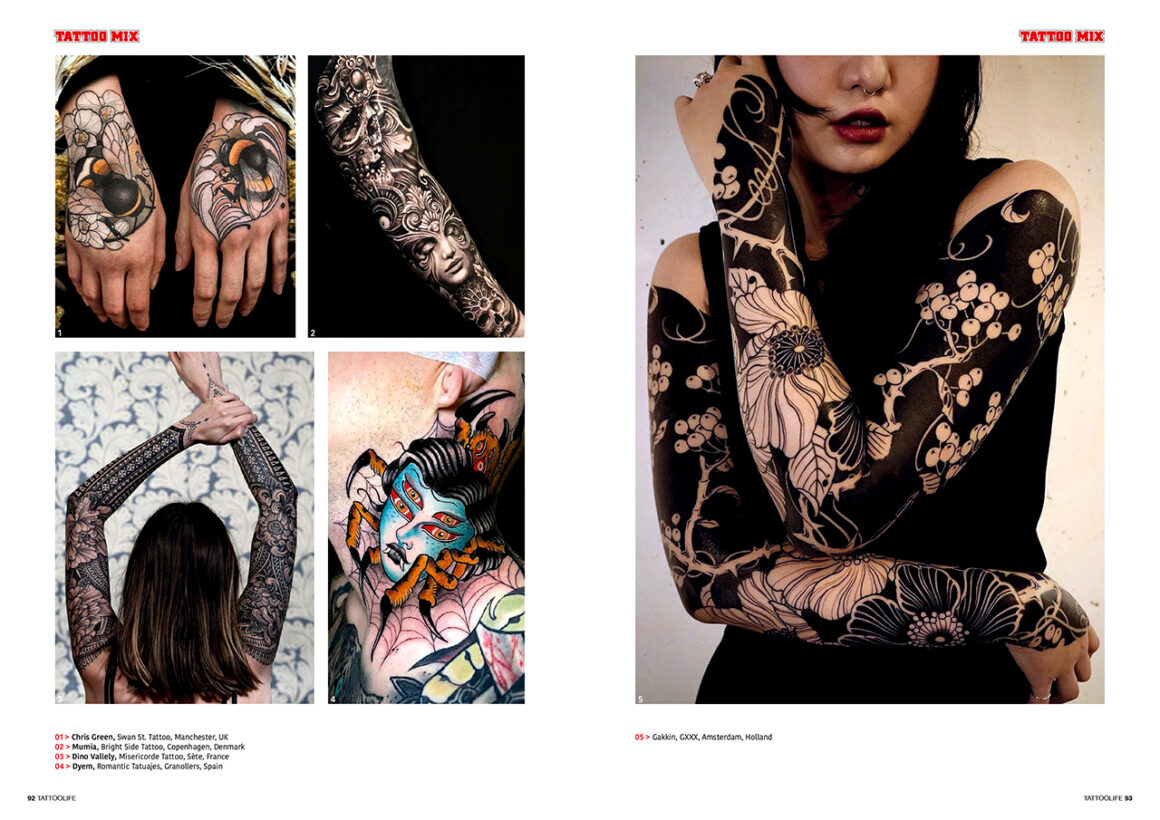 SHOP IT NOW!
Don't miss to have this amazing issue. Choose and shop now your version…