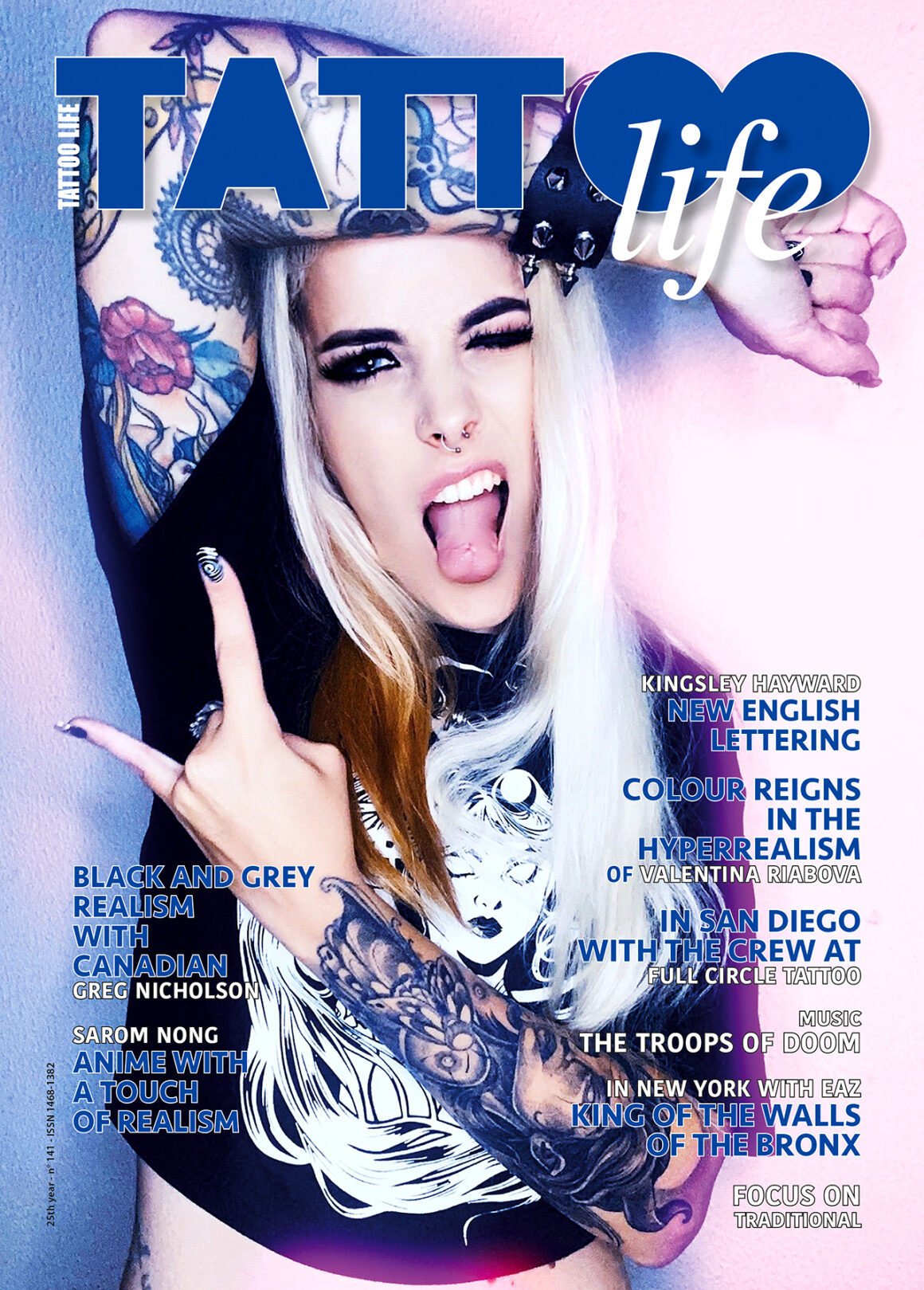 SHOP IT NOW!
Don't miss to have this amazing issue. Choose and shop now your version…
Cover girl: Raquel Miriam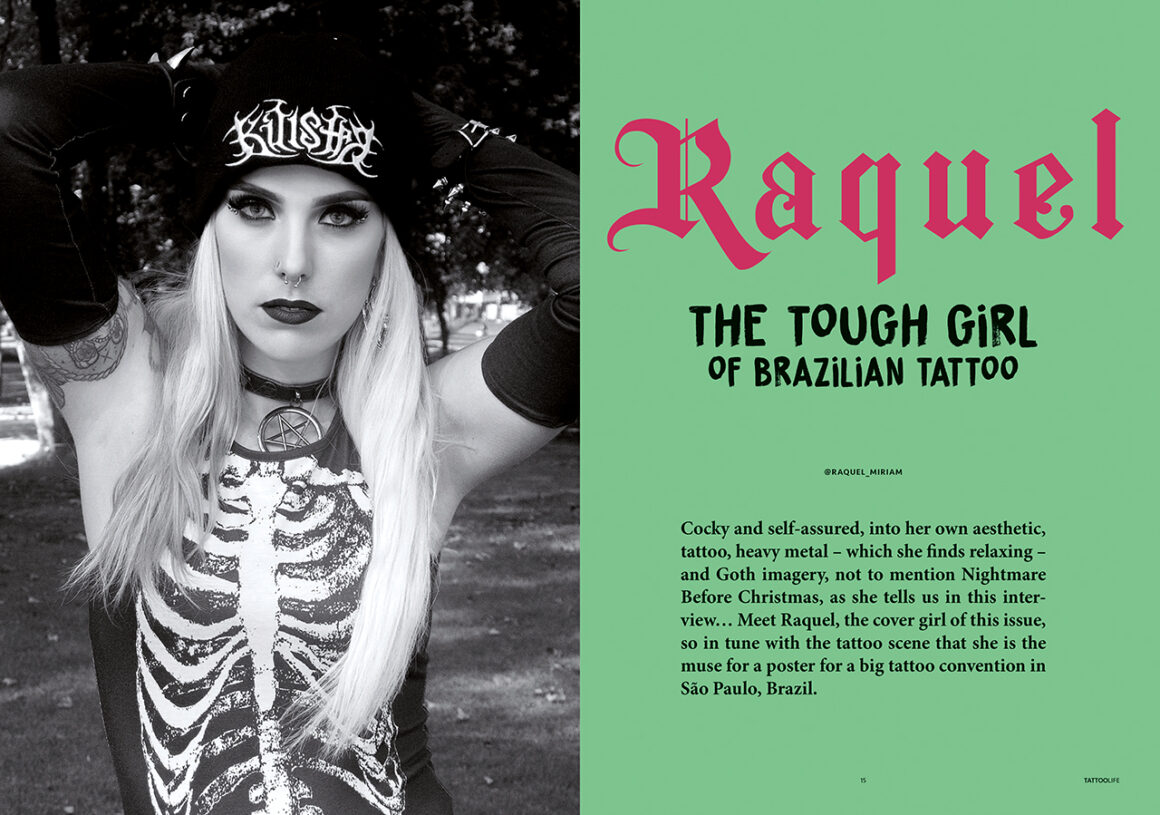 Cocky and self-assured, into her own aesthetic, tattoo, heavy metal – which she finds relaxing – and Goth imagery, not to mention Nightmare Before Christmas, as she tells us in this interview… Meet Raquel, the cover girl of this issue, so in tune with the tattoo scene that she is the muse for a poster for a big tattoo convention in São Paulo, Brazil.
Chat at the top with Greg Nicholson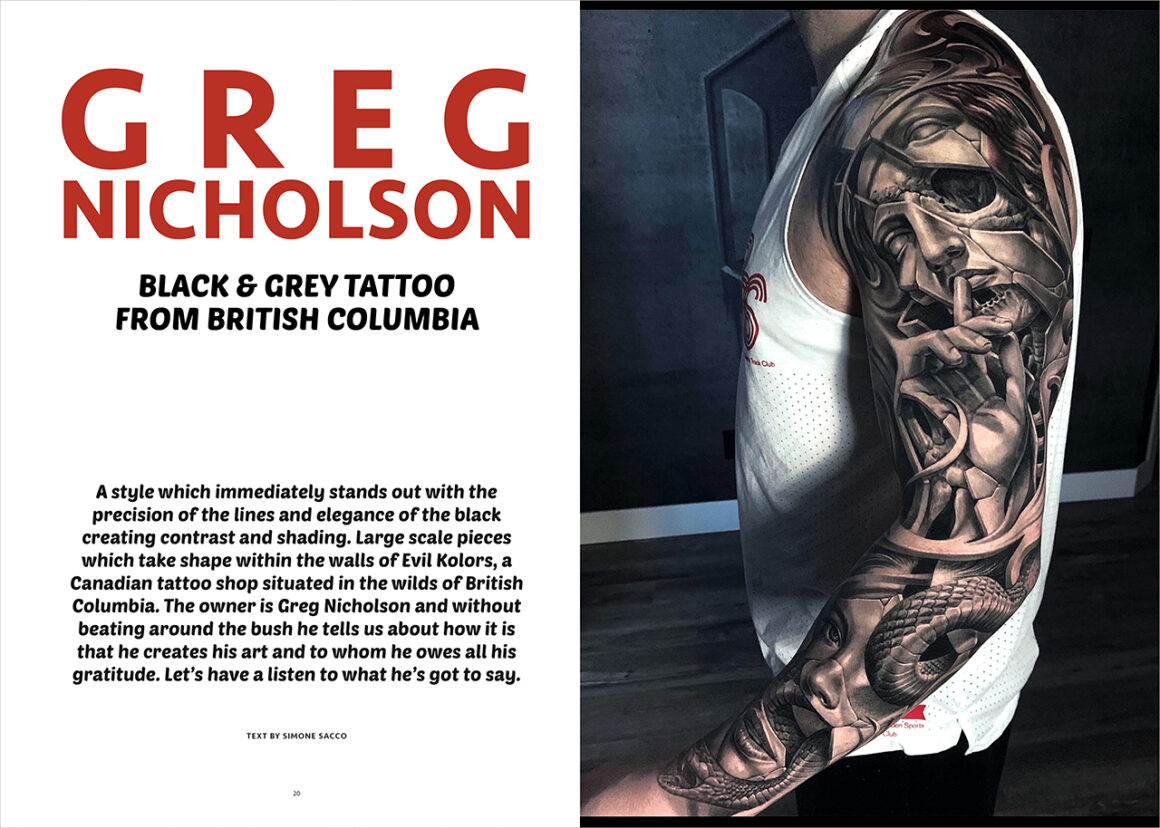 A style which immediately stands out with the precision of the lines and elegance of the black creating contrast and shading. Large scale pieces which take shape within the walls of Evil Kolors, a Canadian tattoo shop situated in the wilds of British Columbia. The owner is Greg Nicholson and without beating around the bush he tells us about how it is that he creates his art and to whom he owes all his gratitude.
The Full Circle Tattoo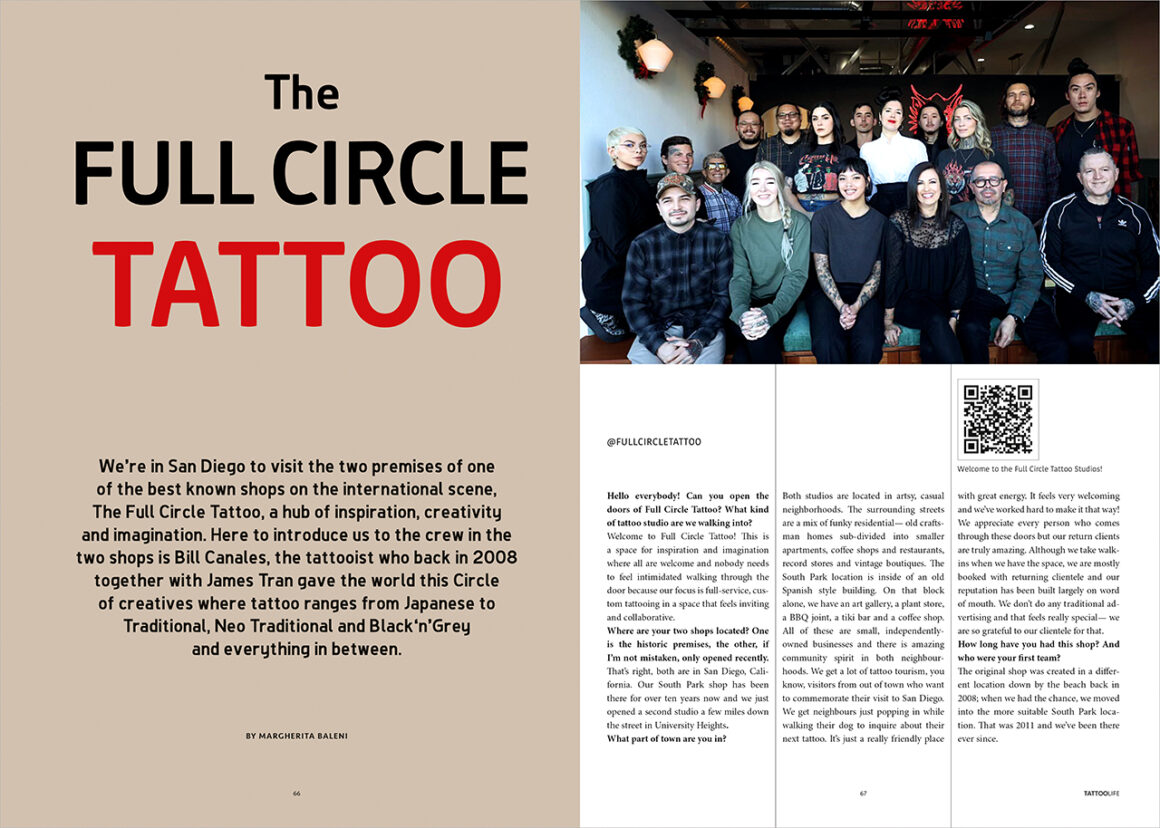 We're in San Diego to visit the two premises of one of the best-known shops on the international scene, The Full Circle Tattoo, a hub of inspiration, creativity and imagination. Here to introduce us to the crew in the two shops is Bill Canales, the tattooist who back in 2008 together with James Tran gave the world this Circle of creatives where tattoo ranges from Japanese to Traditional, Neo Traditional and Black 'n' Grey and everything in between.
Sarom Nong. Anime blossoms into Realism
Before we see him in action at Gods of Ink in Frankfurt, we went to Lyon to pay a visit to Sarom Nong, aka 'Yann Tattoo'. A self-made artist who has made a name for himself in the Anime style as well as Realism. A laid back guy who likes to sing while he tattoos or fling himself head first off a bridge in his free time! Yes, that's what you read. That's one other thing Sarom has done so far.
Valentina Riabova. Realistic colours and primal Blackwork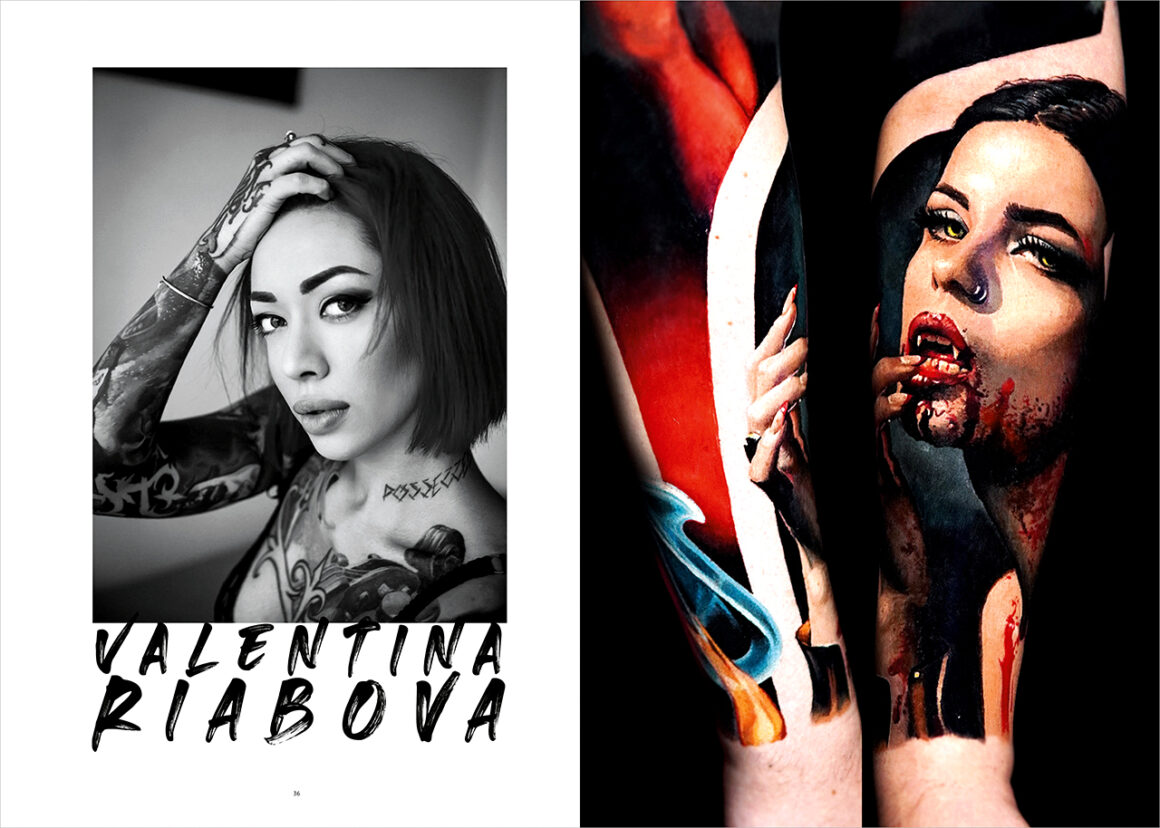 "At the root of the themes in my tattoos there's everything that triggers our sense of what is moral or beautiful, which challenges it and reminds us of our basic instincts: fear, will to power, and desire." That is how tattooist Valentina Riabova describes her utterly realistic style, dominated by colours as intense as she is, and a black, unchallenged master of shapes, which takes over the bodies on which she works.
Kingsley Hayward: "New English" Lettering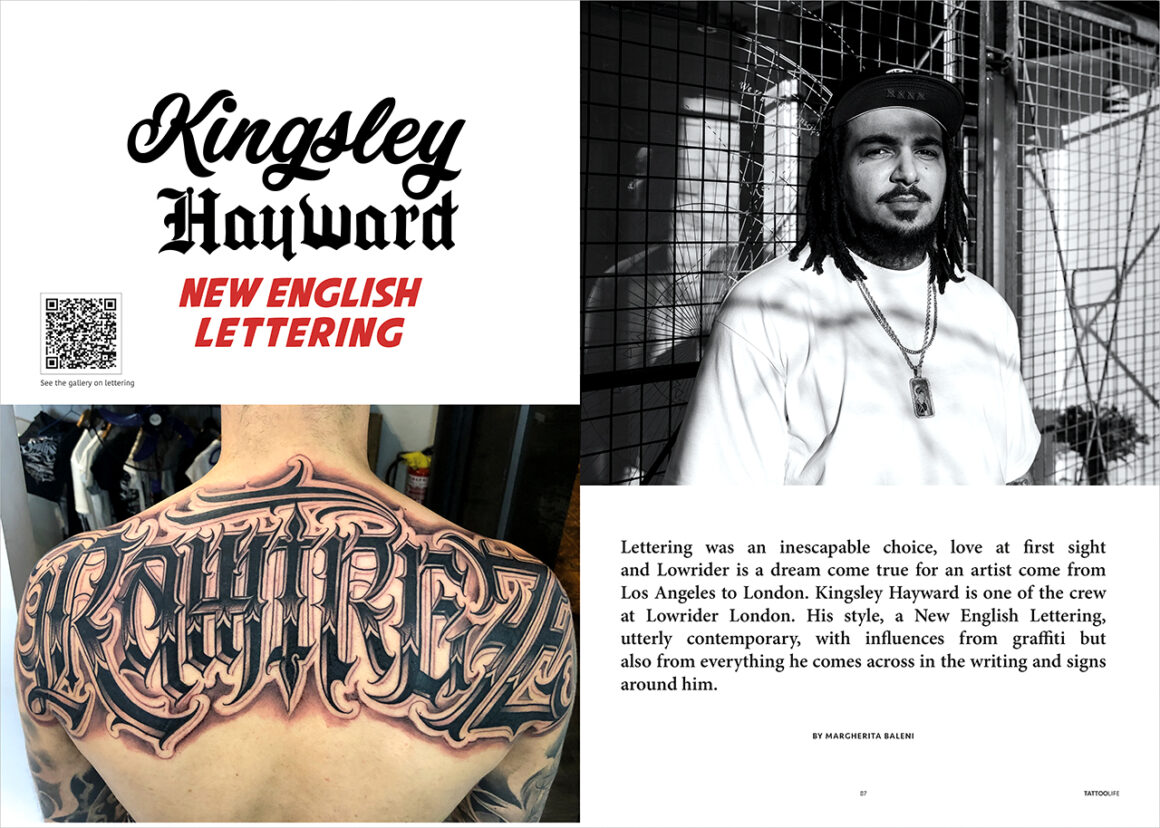 Lettering was an inescapable choice, love at first sight and Lowrider is a dream come true for an artist come from Los Angeles to London. Kingsley Hayward is one of the crew at Lowrider London, His style, a New English Lettering, utterly contemporary, with influences from graffiti but also from everything he comes across in the writing and signs around him.
Tattoo Mix: A selection of the best in every style… and much more!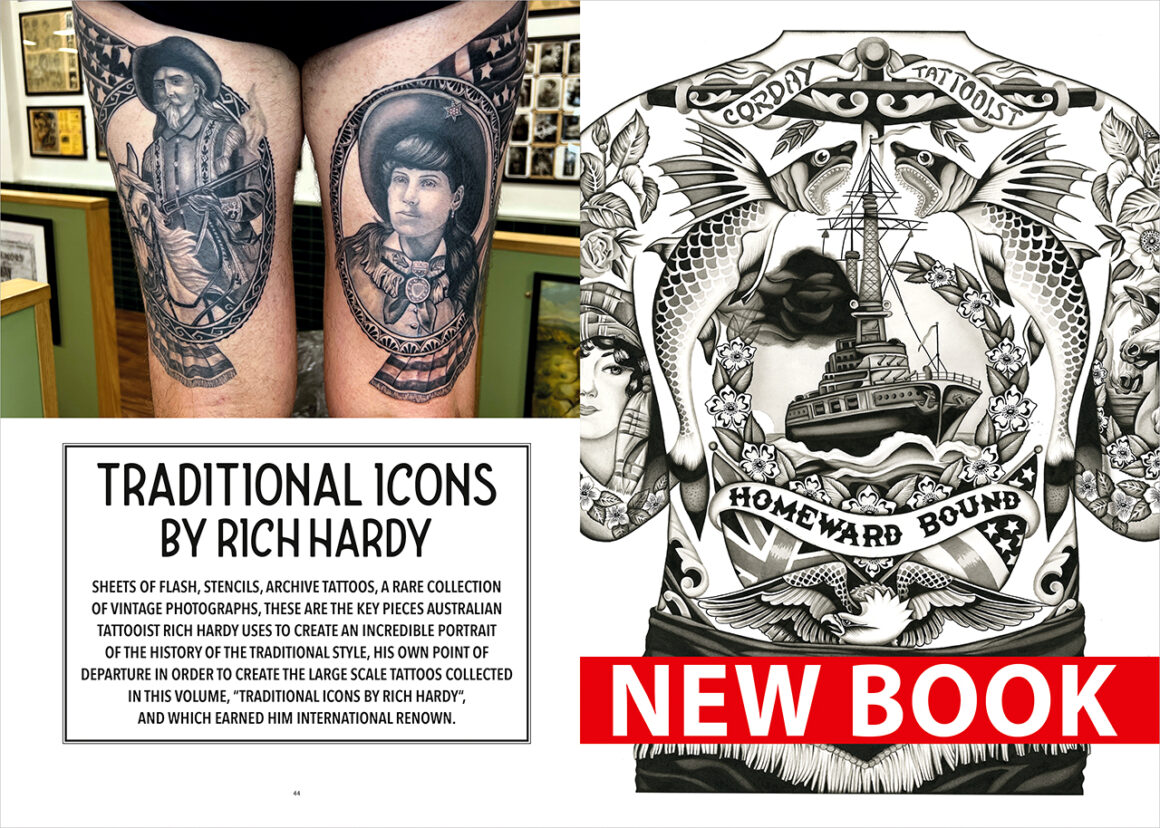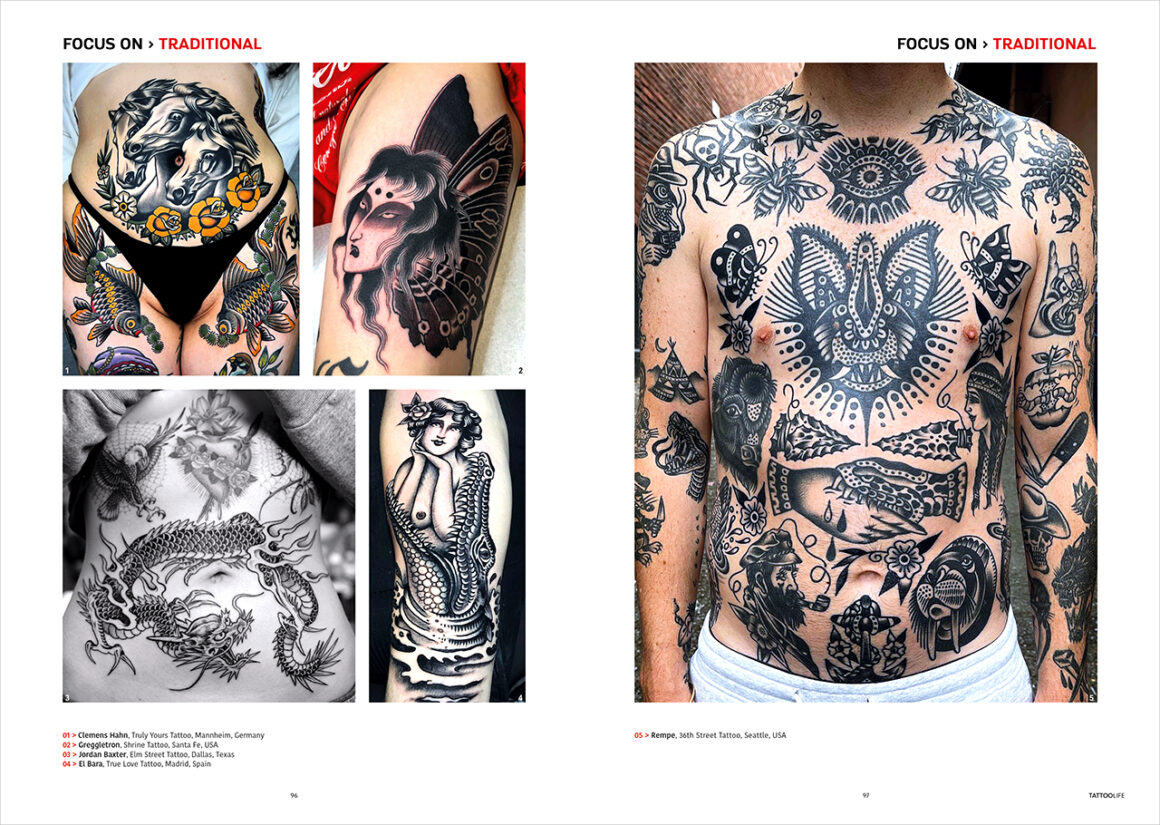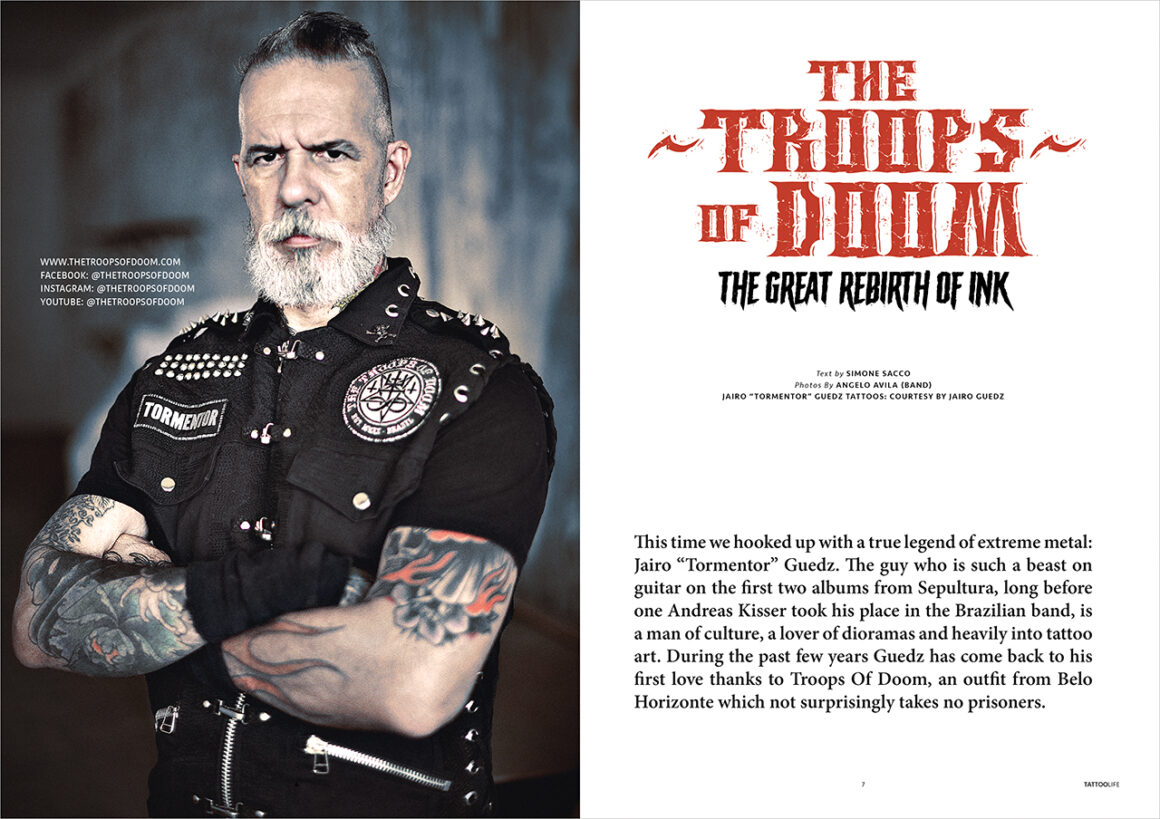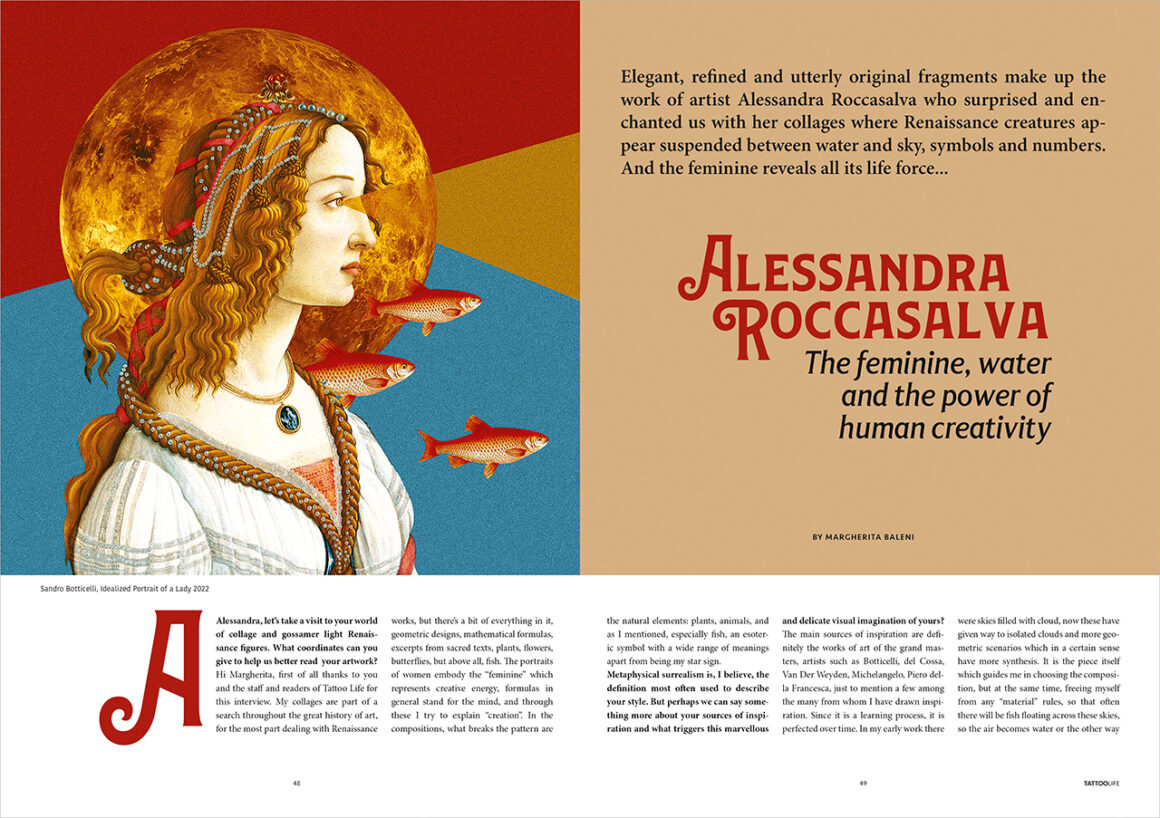 SHOP IT NOW!
Don't miss to have this amazing issue. Choose and shop now your version…