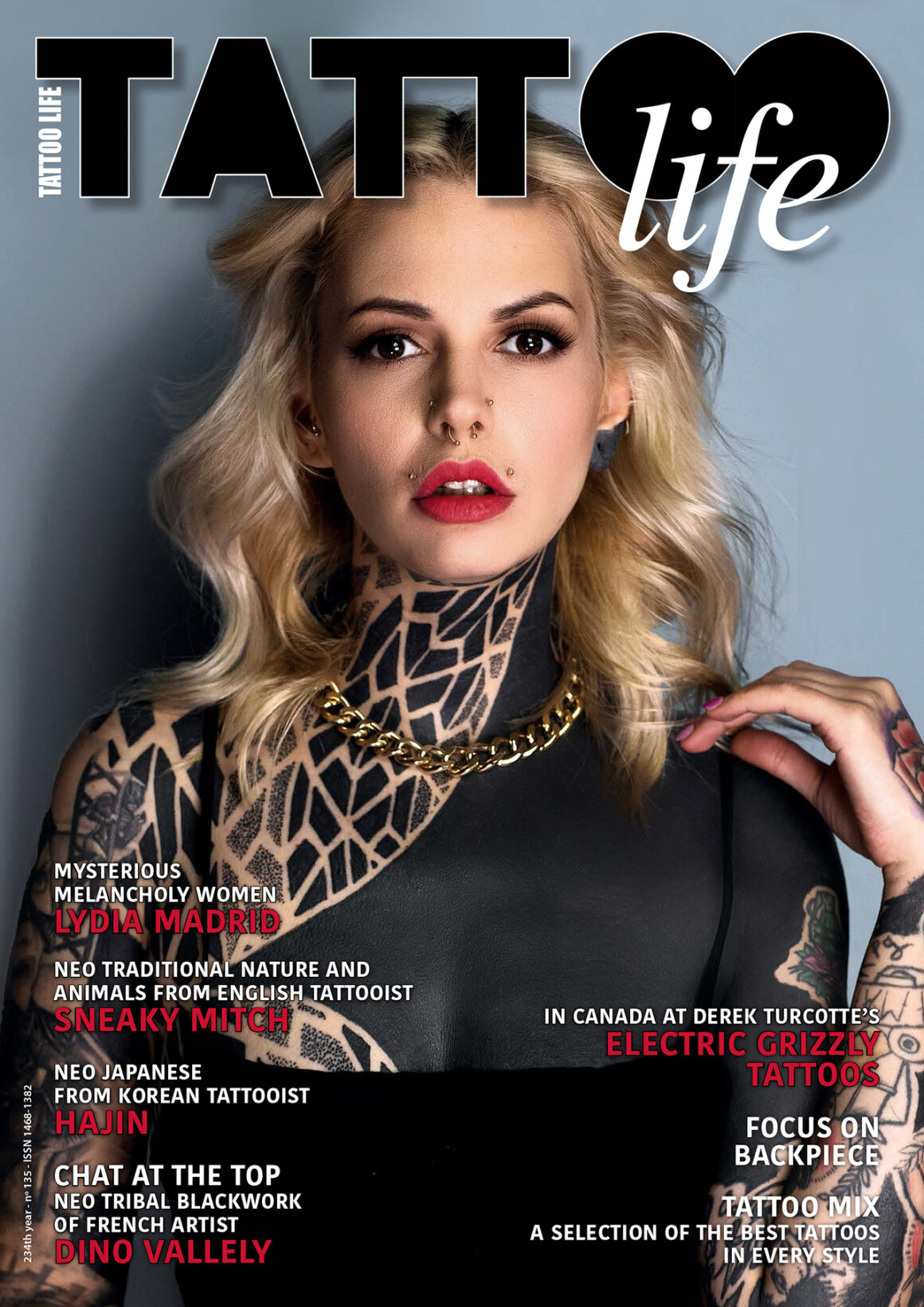 SHOP IT NOW!
Don't miss to have this amazing issue. Choose and shop now your version…
Cover girl: Kleer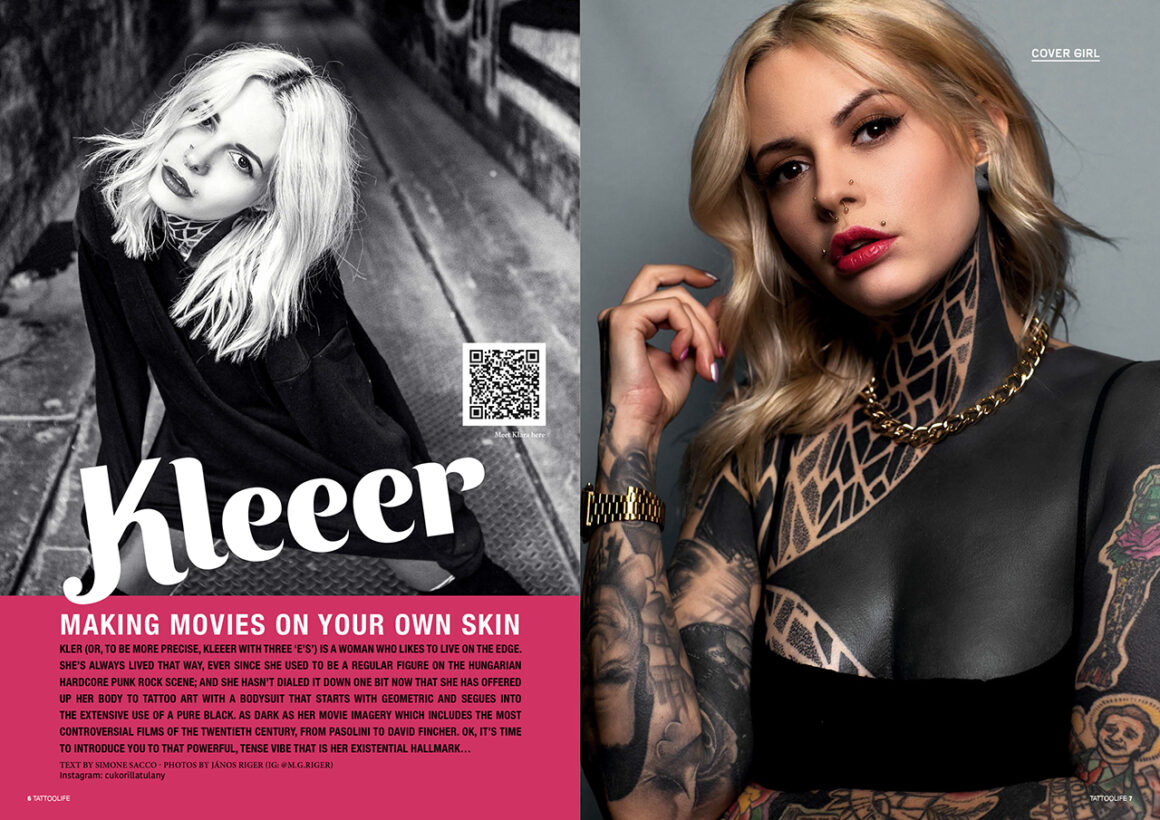 Kleer is a woman who likes to live on the edge. She's always lived that way, ever since she used to be a regular figure on the Hungarian hardcore punk rock scene; and she hasn't dialed it down one bit now that she has offered up her body to tattoo art with a bodysuit that starts with Geometric and segues into the extensive use of a pure black.
Chat at the top with the French tattoo artist Dino Vallely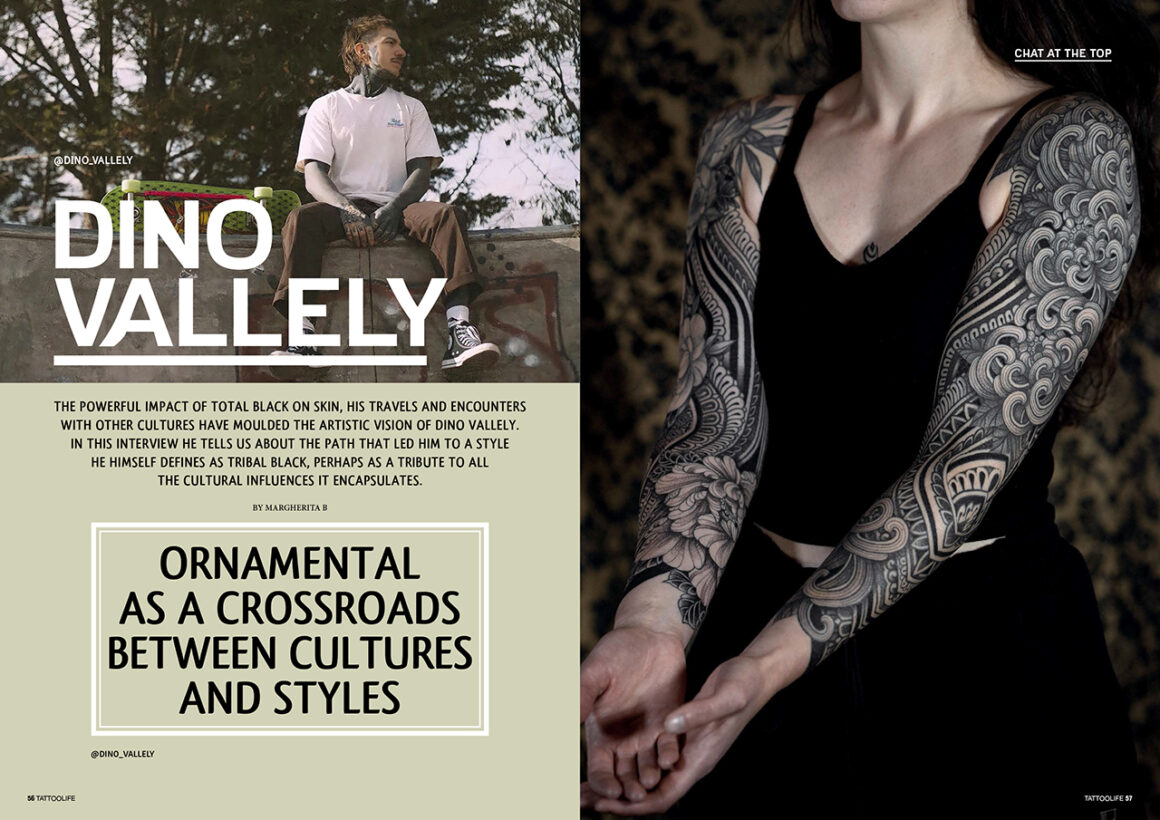 The powerful impact of total black on skin, his travels and encounters with other cultures have moulded the artistic vision of Dino Vallely. In this interview he tells us about the path that led him to a style he himself defines as Tribal Black, perhaps as a tribute to all the cultural influences it encapsulates.
Hajin: Neo Japanese tattoos from South Korea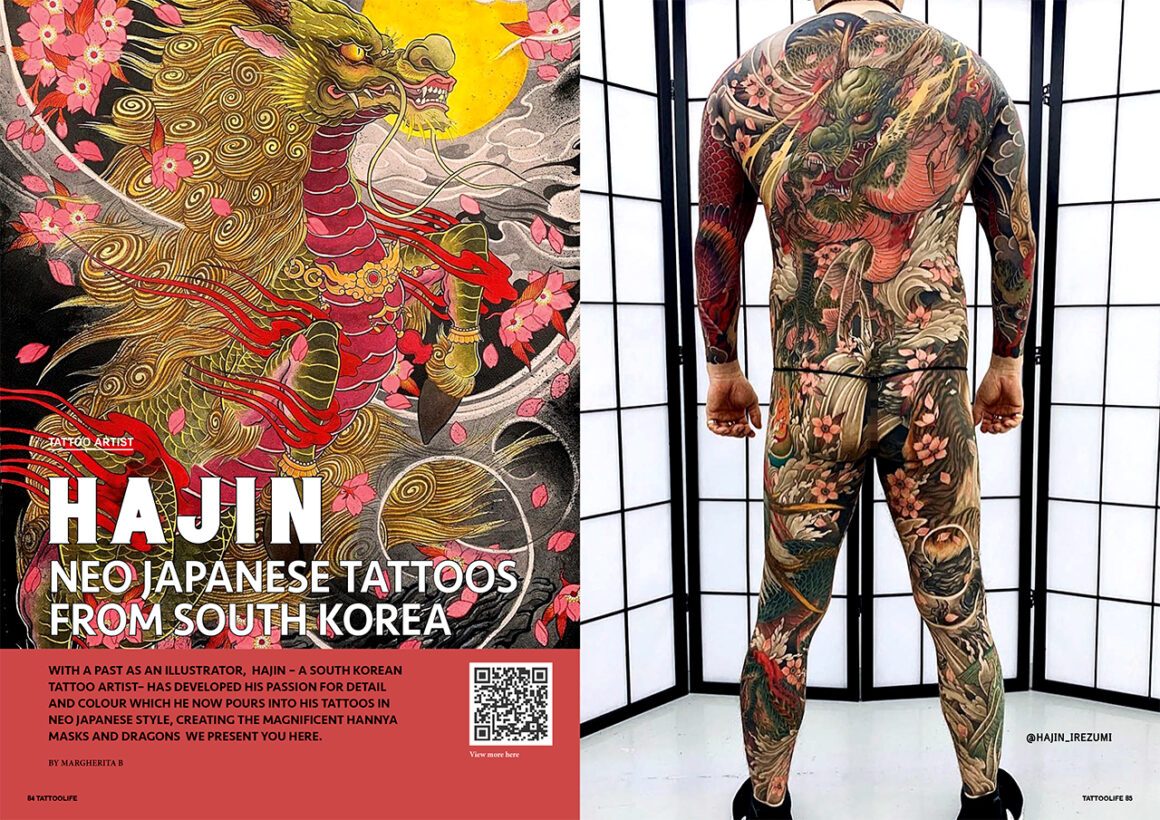 With a past as an illustrator, Hajin – a South Korean tattoo artist– has developed his passion for detail and colour which he now pours into his tattoos in Neo Japanese style, creating the magnificent Hannya masks and dragons we present you here.
The Electric Grizzly Tattoo Shop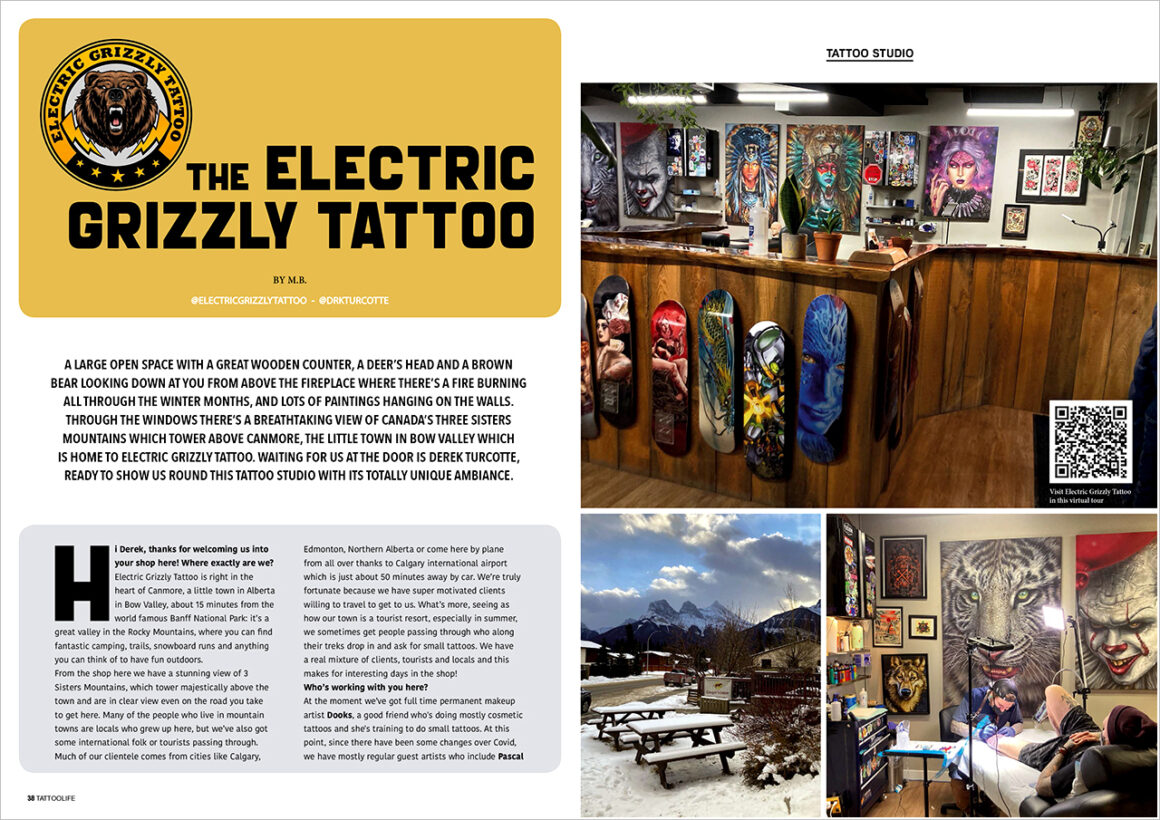 A large open space with a great wooden counter, a deer's head and a brown bear looking down at you from above the fireplace where there's a fire burning all through the winter months, and lots of paintings hanging on the walls. Through the windows there's a breathtaking view of Canada's Three Sisters mountains which tower above Canmore, the little town in Bow Valley which is home to Electric Grizzly Tattoo. Waiting for us at the door is Derek Turcotte, ready to show us round this tattoo studio with its totally unique ambiance. 
Lydia Madrid: Powerful and nostalgic tattoos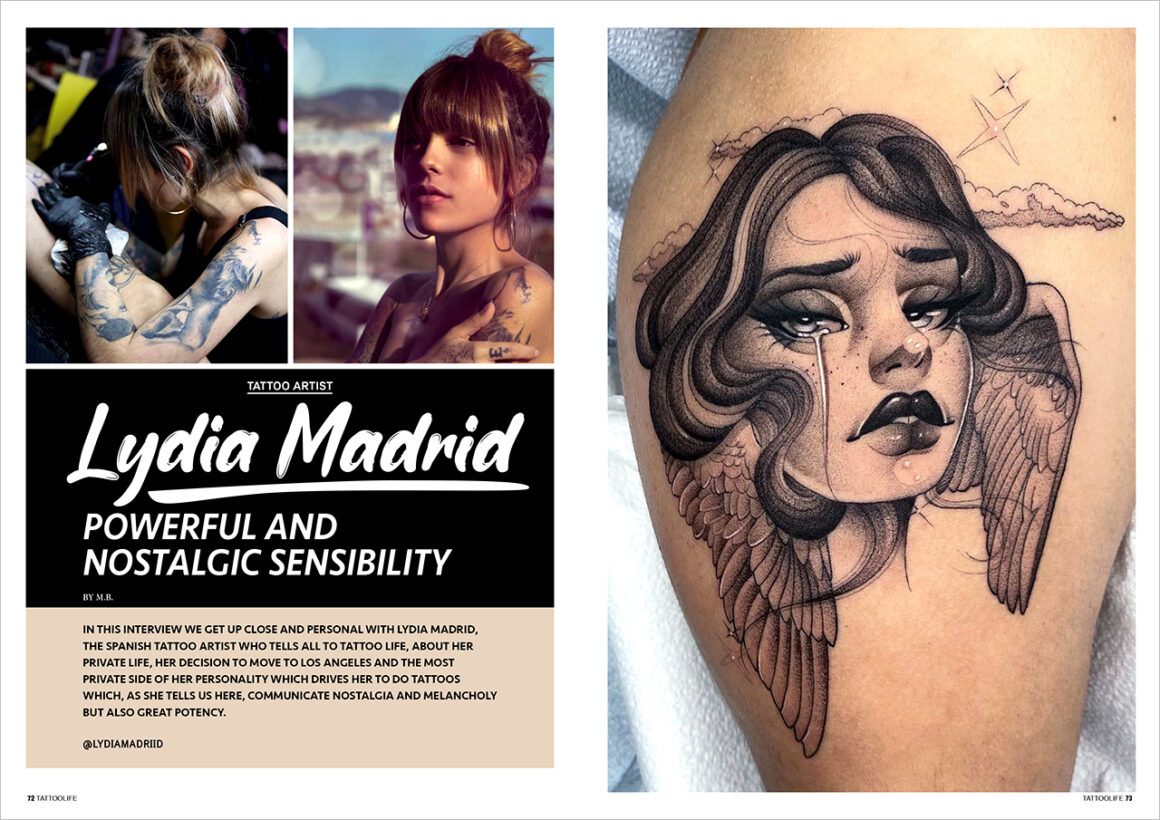 In this interview we get up close and personal with Lydia Madrid, the Spanish tattoo artist who tells all to Tattoo Life, about her private life, her decision to move to Los Angeles and the most private side of her personality which drives her to do tattoos which, as she tells us here, communicate nostalgia and melancholy but also great potency.
Sneaky Mitch: The art of never standing still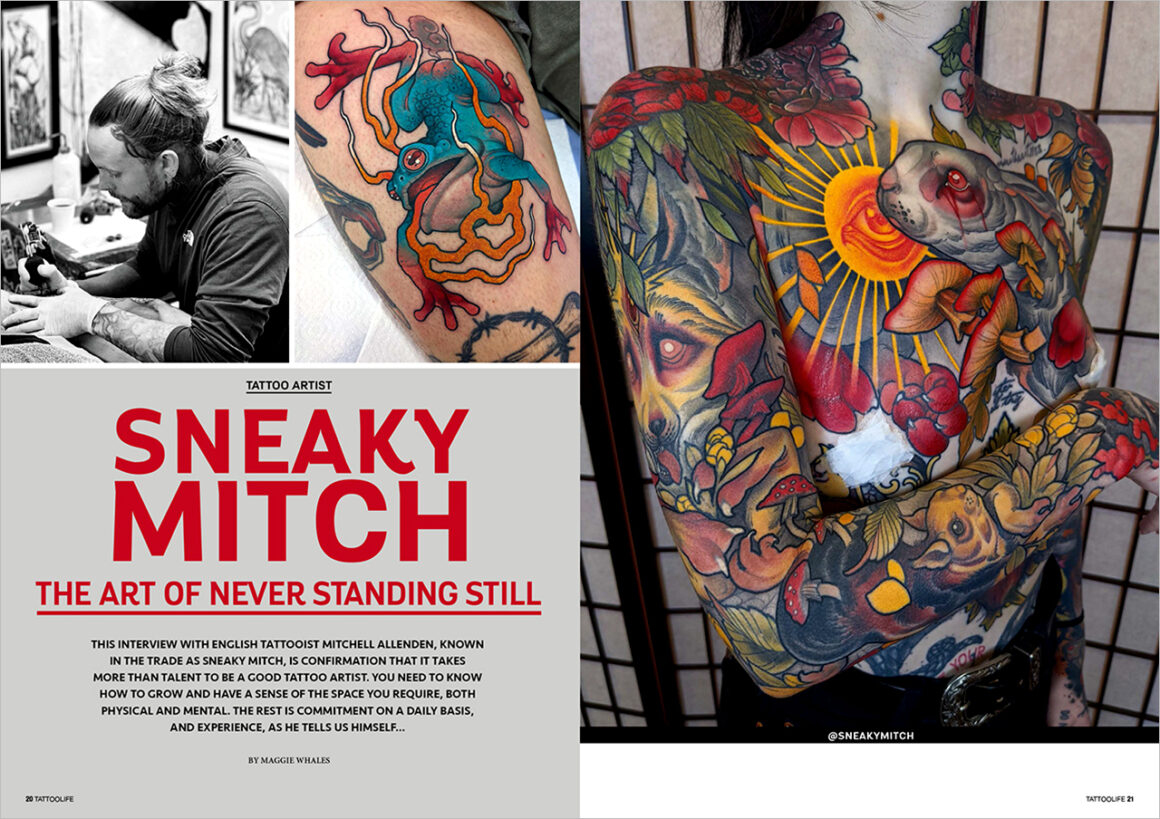 This interview with English tattooist Mitchell Allenden, known in the trade as Sneaky Mitch, is confirmation that it takes more than talent to be a good tattoo artist. You need to know how to grow and have a sense of the space you require, both physical and mental. The rest is commitment on a daily basis, and experience, as he tells us himself…
Tattoo Gallery: Backpiece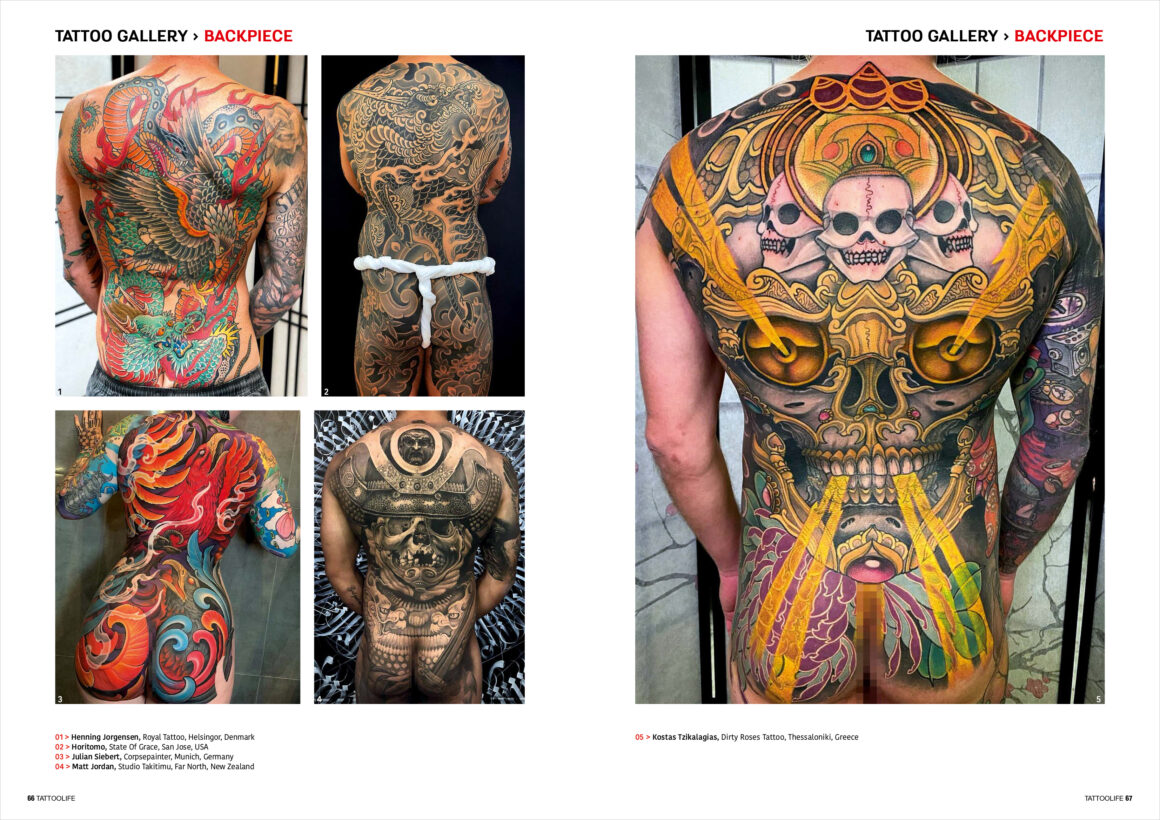 Tattoo Mix: A selection of the best in every style… and much more!
SHOP IT NOW!
Don't miss to have this amazing issue. Choose and shop now your version…