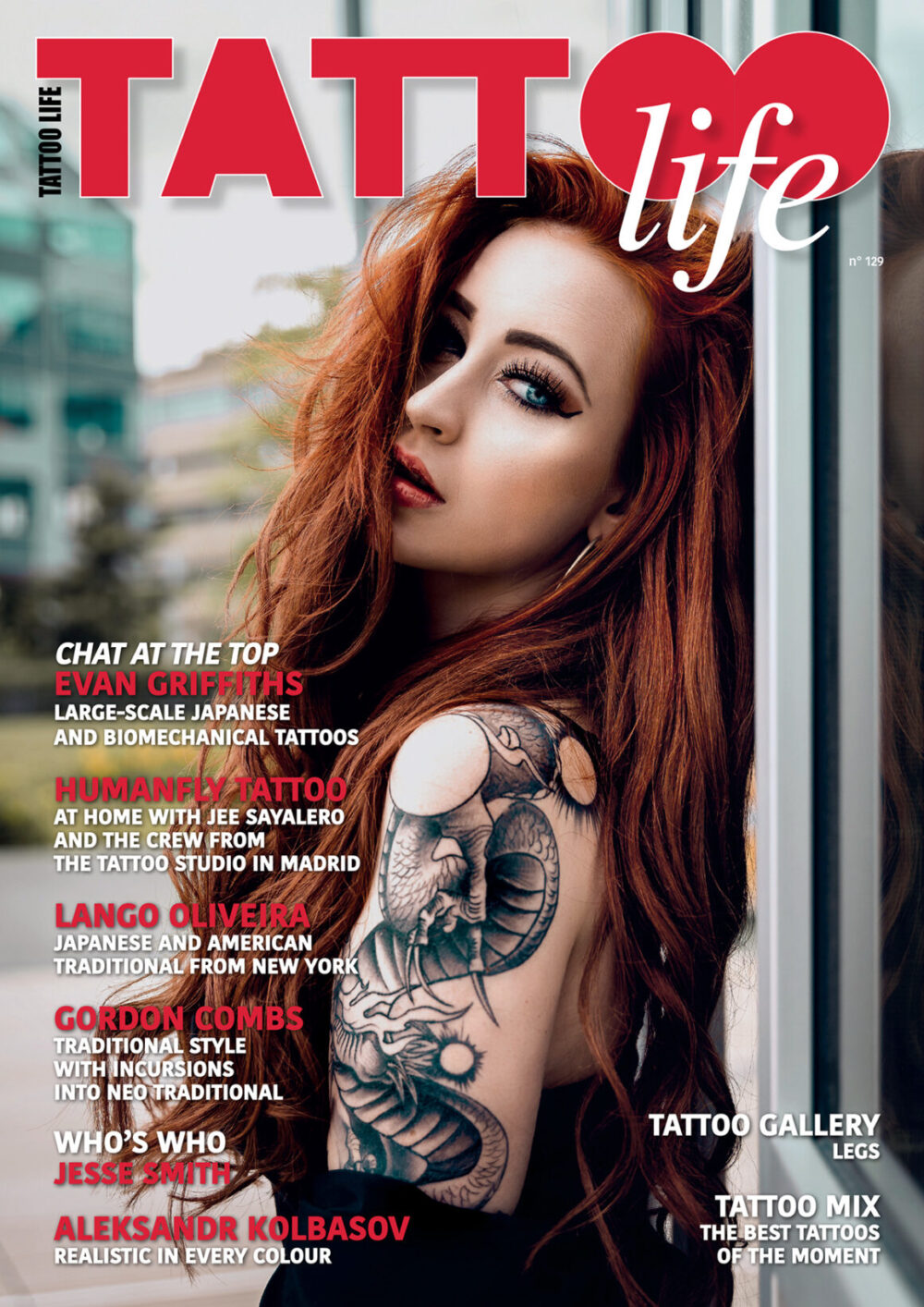 Cover Model: Kate, The power of a dragon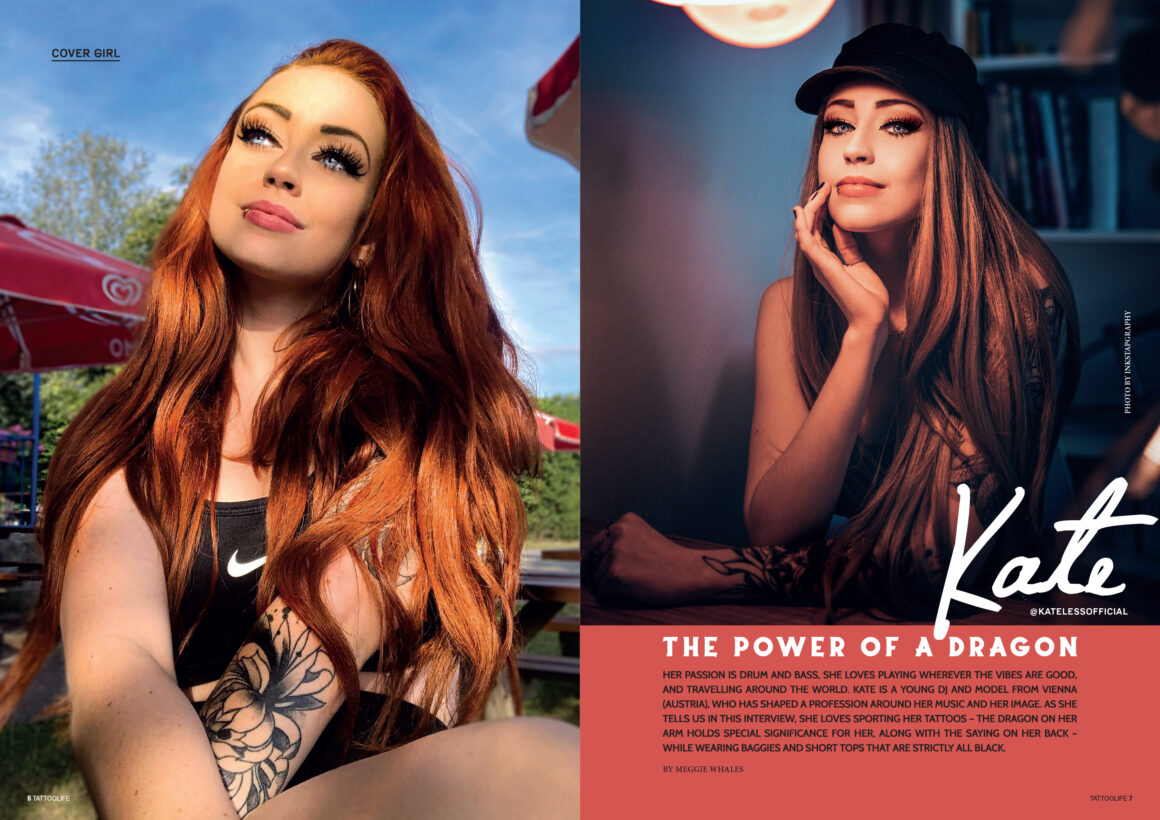 Lango Oliveira: Powerful and timeless tattoos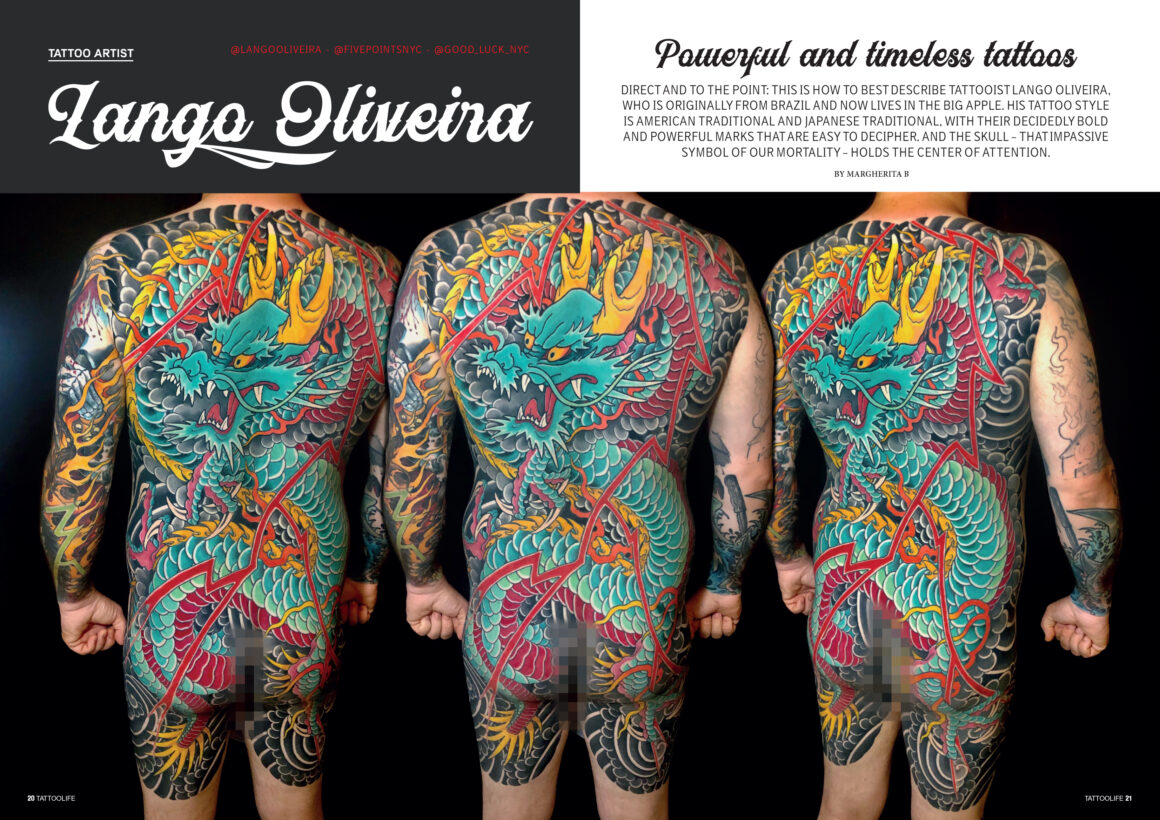 Direct and to the point: this is how to best describe tattooist Lango Oliveira, who is originally from Brazil and now lives in the Big Apple. His tattoo style is American Traditional and Japanese Traditional, with their decidedly bold and powerful marks that are easy to decipher. And the skull – that impassive symbol of our mortality – holds the center of attention.
Humanfly Tattoo Studio: The garden of tattoo art in Madrid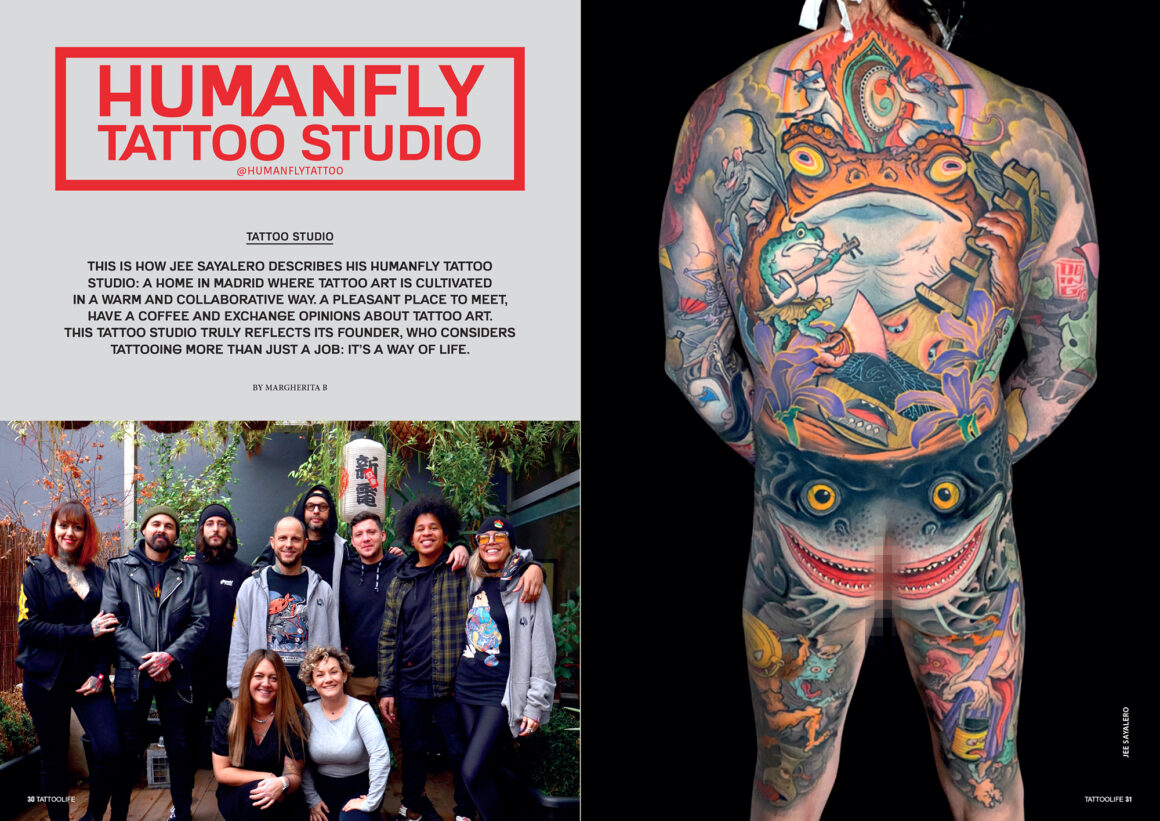 This is how Jee Sayalero describes his HumanFly tattoo studio: a home in Madrid where tattoo art is cultivated in a warm and collaborative way. A pleasant place to meet, have a coffee and exchange opinions about tattoo art. This tattoo studio truly reflects its founder, who considers tattooing more than just a job: it's a way of life.
Evan Griffiths: between large-scale Japanese and Biomechanical tattoos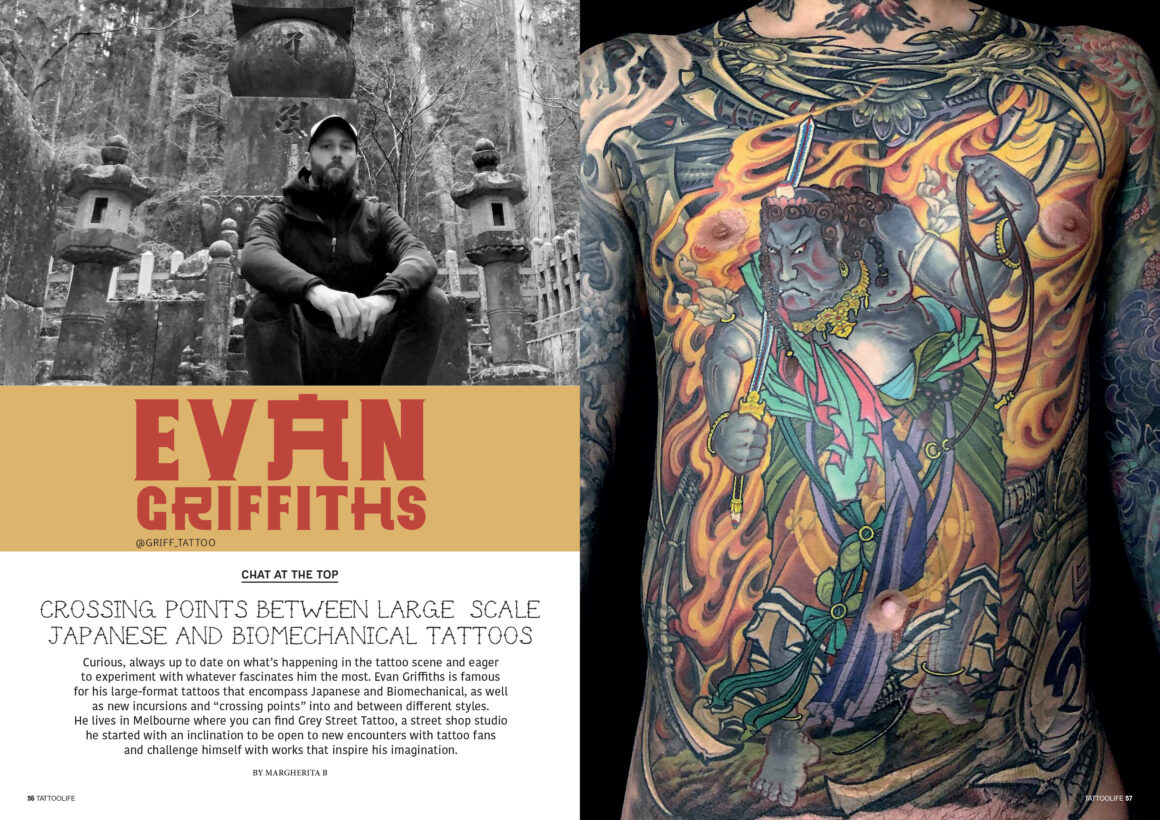 Curious, always up to date on what's happening in the tattoo scene and eager to experiment with whatever fascinates him the most. Evan Griffiths is famous for his large-format tattoos that encompass Japanese and Biomechanical, as well as new incursions and "crossing points" into and between different styles. He lives in Melbourne where you can find Grey Street Tattoo, a street shop studio he started with an inclination to be open to new encounters with tattoo fans and challenge himself with works that inspire his imagination.
Aleksandr Kolbasov: Magician of the realistic style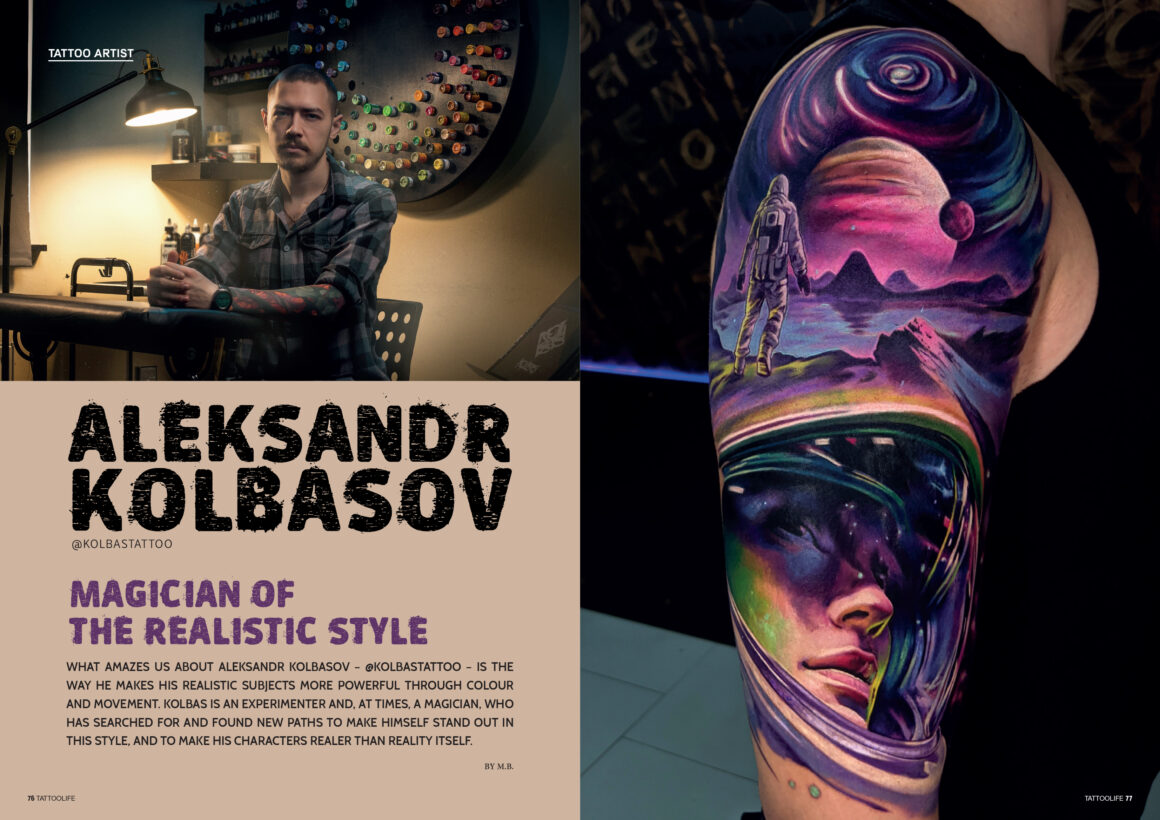 What amazes us about Aleksandr Kolbasov is the way he makes his realistic subjects more powerful through colour and movement. Kolbas is an experimenter and, at times, a magician, who has searched for and found new paths to make himself stand out in this style, and to make his characters realer than reality itself.
Gordon Combs: The eagle of Portland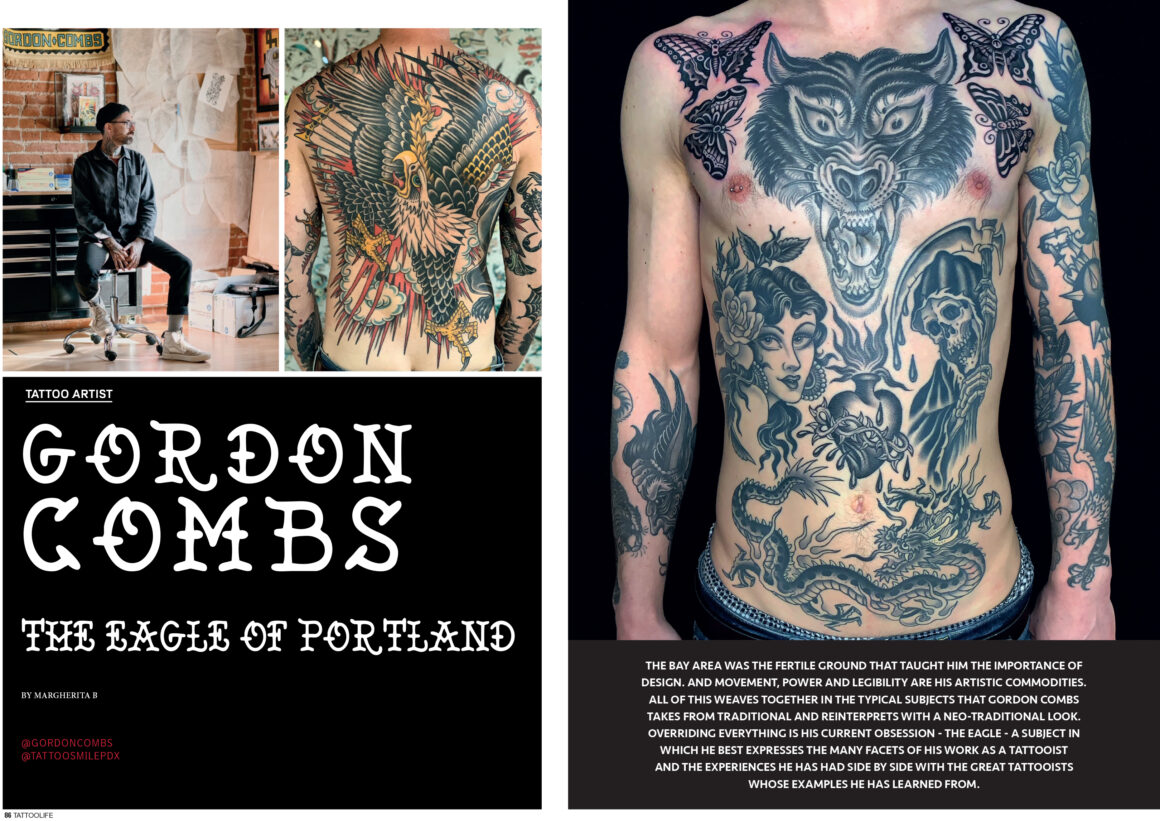 The Bay Area was the fertile ground that taught him the importance of design. And movement, power and legibility are his artistic commodities. All of this weaves together in the typical subjects that Gordon Combs takes from Traditional and reinterprets with a neo-Traditional look. Overriding everything is his current obsession – the eagle – a subject in which he best expresses the many facets of his work as a tattooist and the experiences he has had side by side with the great tattooists whose examples he has learned from.
Find out the new book in The Great Books on The Art of Tattooing series My Traditional Vision by Paul Dobleman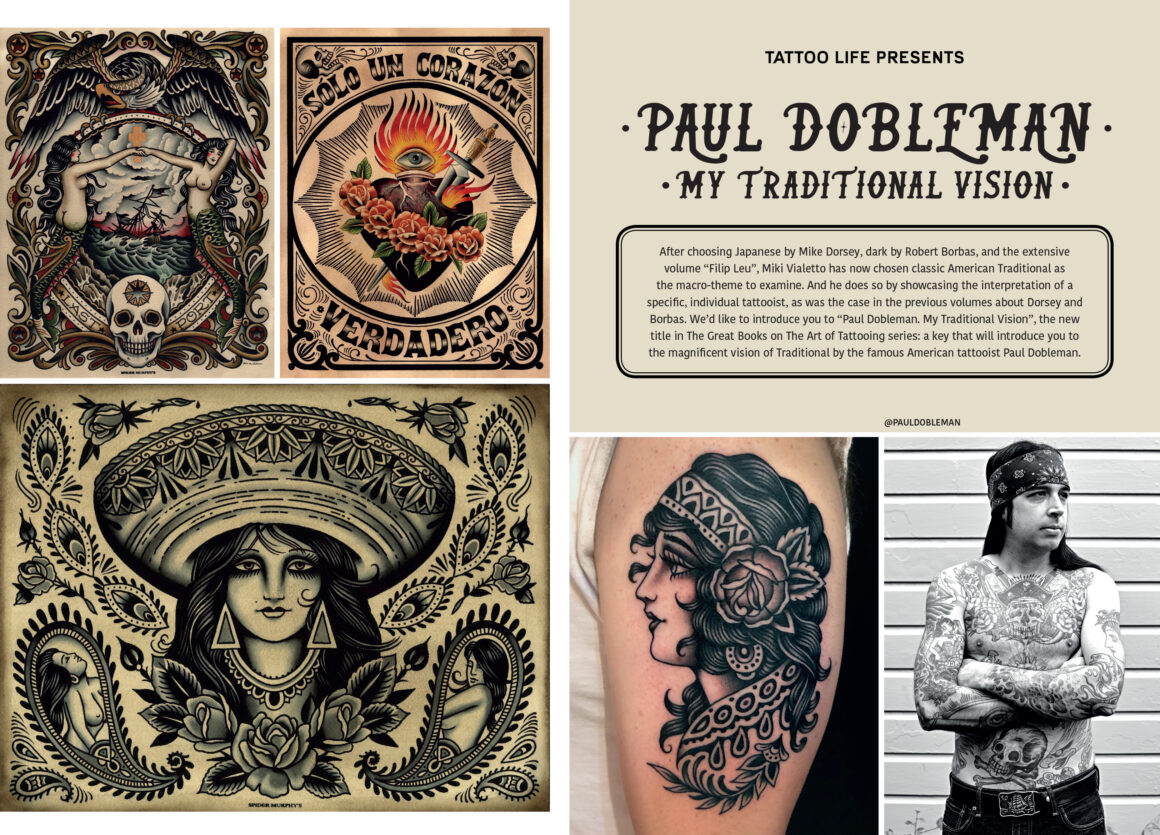 Who's Who: Vertical art by Jesse Smith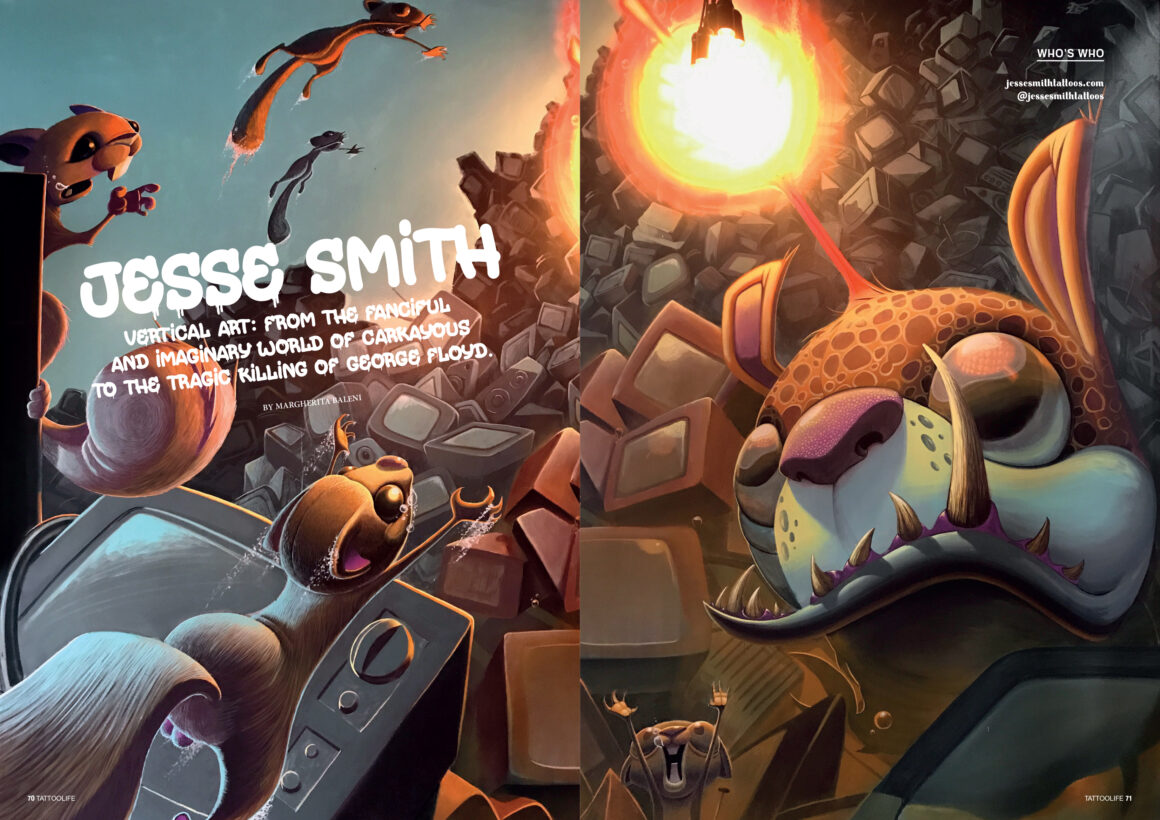 Tattoo Gallery: Legs
Tattoo Mix: The best tattoos of the moment
…and much more!
SHOP IT NOW!
Don't miss to have this amazing issue. Choose and shop now now your version…