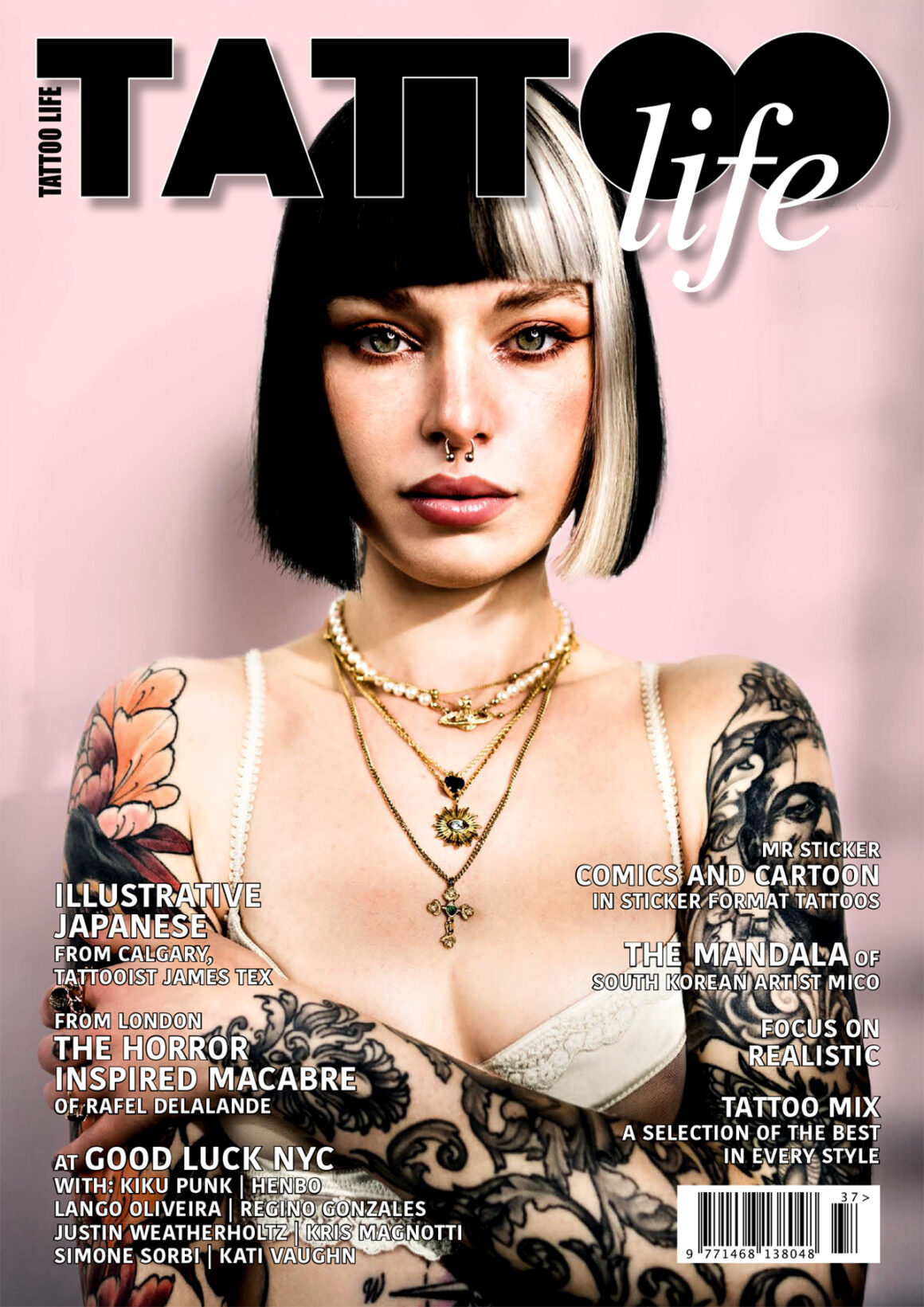 SHOP IT NOW!
Don't miss to have this amazing issue. Choose and shop now your version…
Cover girl: Thalia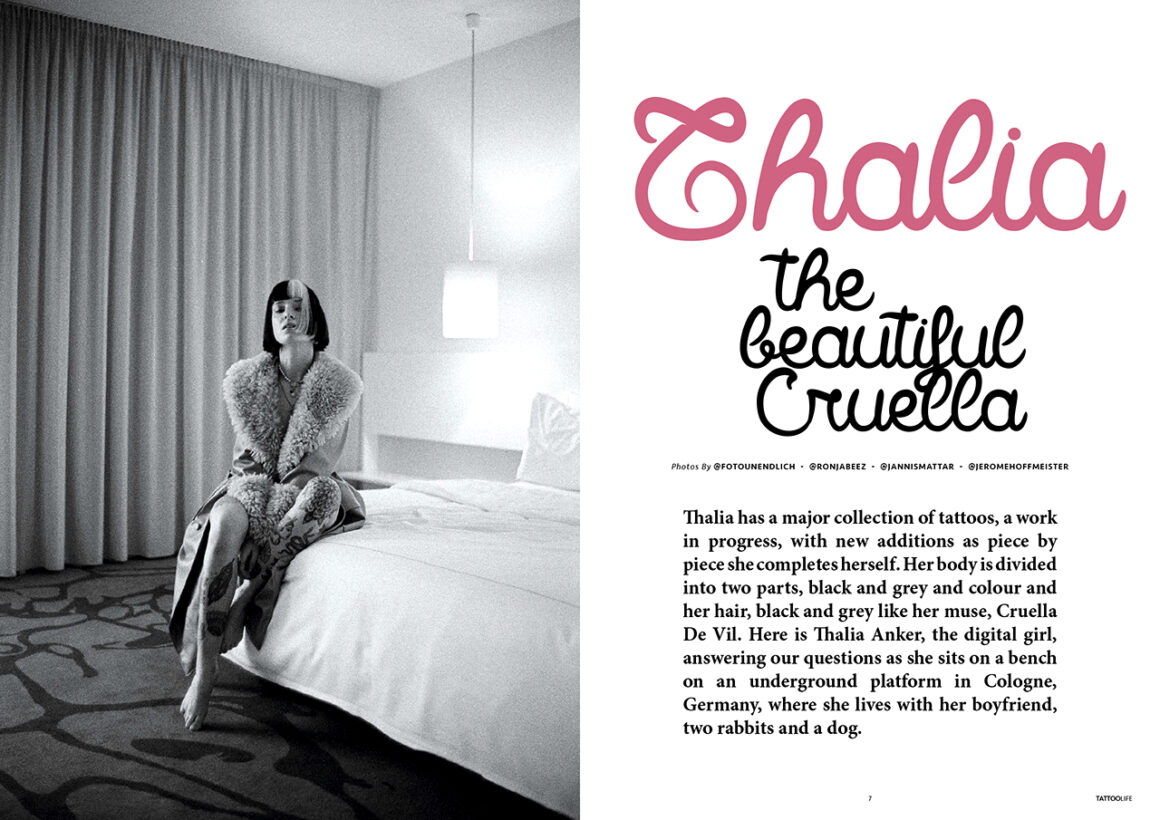 Thalia has a major collection of tattoos, a work in progress, with new additions as piece by piece she completes herself. Her body seems divided into two parts, black and grey and colour, as well as her hair, black and grey like her muse, Cruella De Vil. Here is Thalia, the digital girl, answering our questions as she sits on a bench on an underground platform in Cologne, Germany, where she lives with her boyfriend, two rabbits and a dog.
Chat of the top with the Canadian tattoo artist James Tex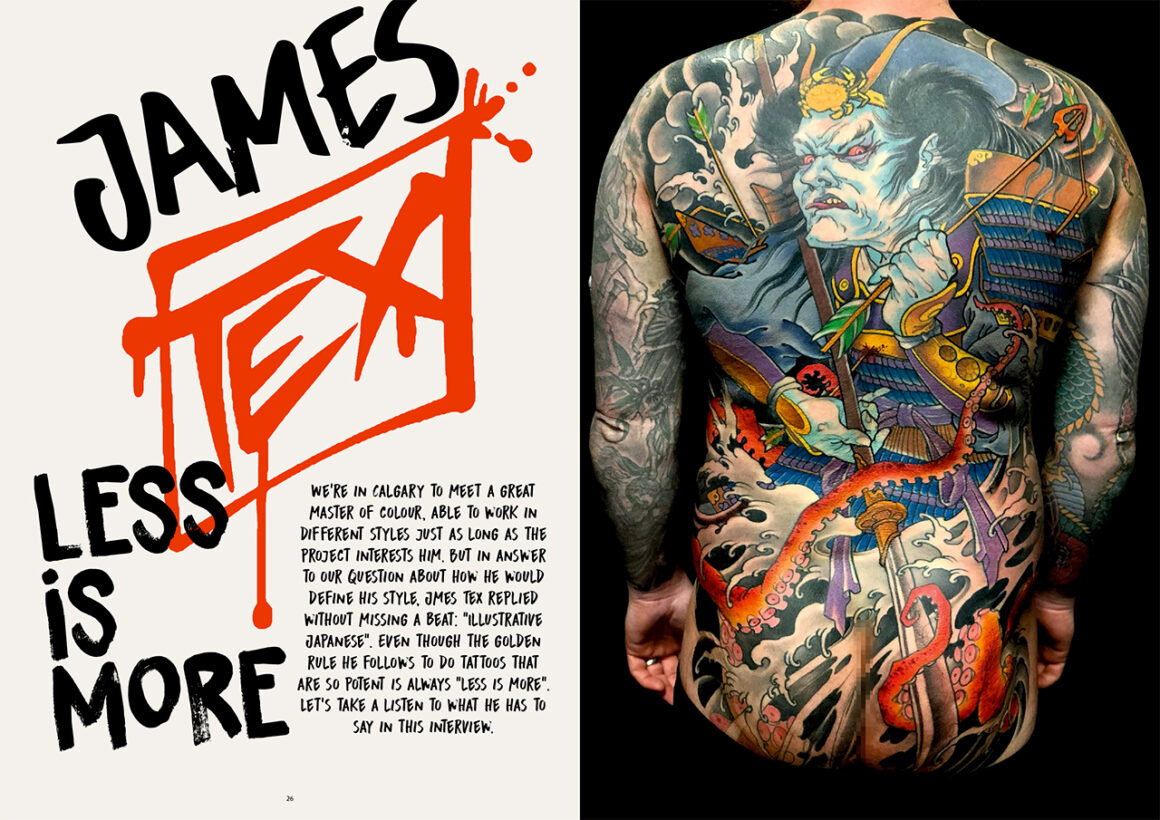 In answer to our question about how he would define his style, James Tex, the Canadian tattoo artist master of colourful tattoos, replied without missing a beat: "Illustrative Japanese". Even though the golden rule he follows to do tattoos that are so potent is always "less is more" as he said in this interview with Tattoo Life. 
Good Luck NYC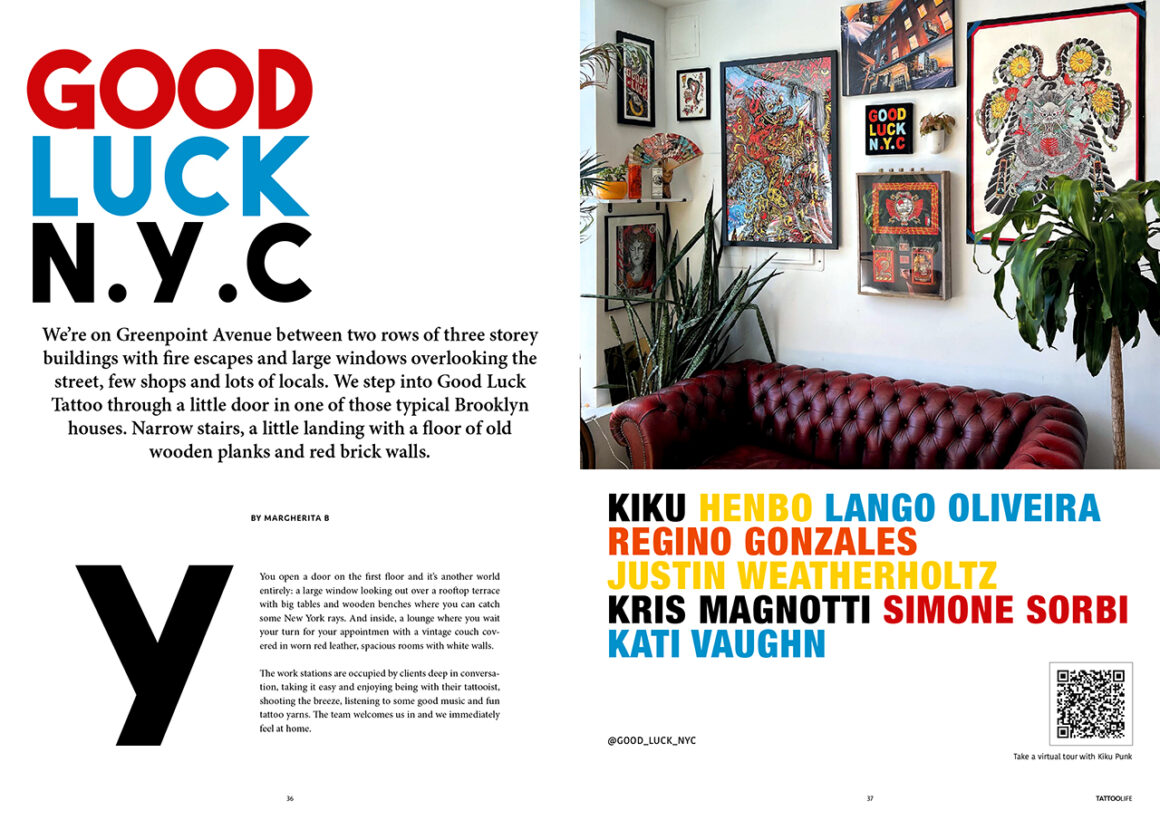 We're on Greenpoint Avenue between two rows of three storey buildings with fire escapes and large windows overlooking the street, few shops and lots of locals. We step into Good Luck Tattoo through a little door in one of those typical Brooklyn houses. Narrow stairs, a little landing with a floor of old wooden planks and red brick walls.
Mico: mandalas, geometries and floral designs
Mico is a tattoo artist from South Korea, inspired by mandalas, geometries, floral and even Traditional subjects. Mico has been tattooing for twelve years, over ten of which she has spent within the friendly walls of Lighthouse Tattoo Studio, an elegant space with shops in Busan and Seoul. What this determined South Korean artist brings to her work is also her strength: patience and constancy, a disinclination to allow herself to be defined by any one style and close attention to her relationship with her clients. In a nutshell: a winning mix of courtesy and a love for tattoo art. Let's get to know her better.
Rafel Delalande: macabre, grotesque and unsettling visions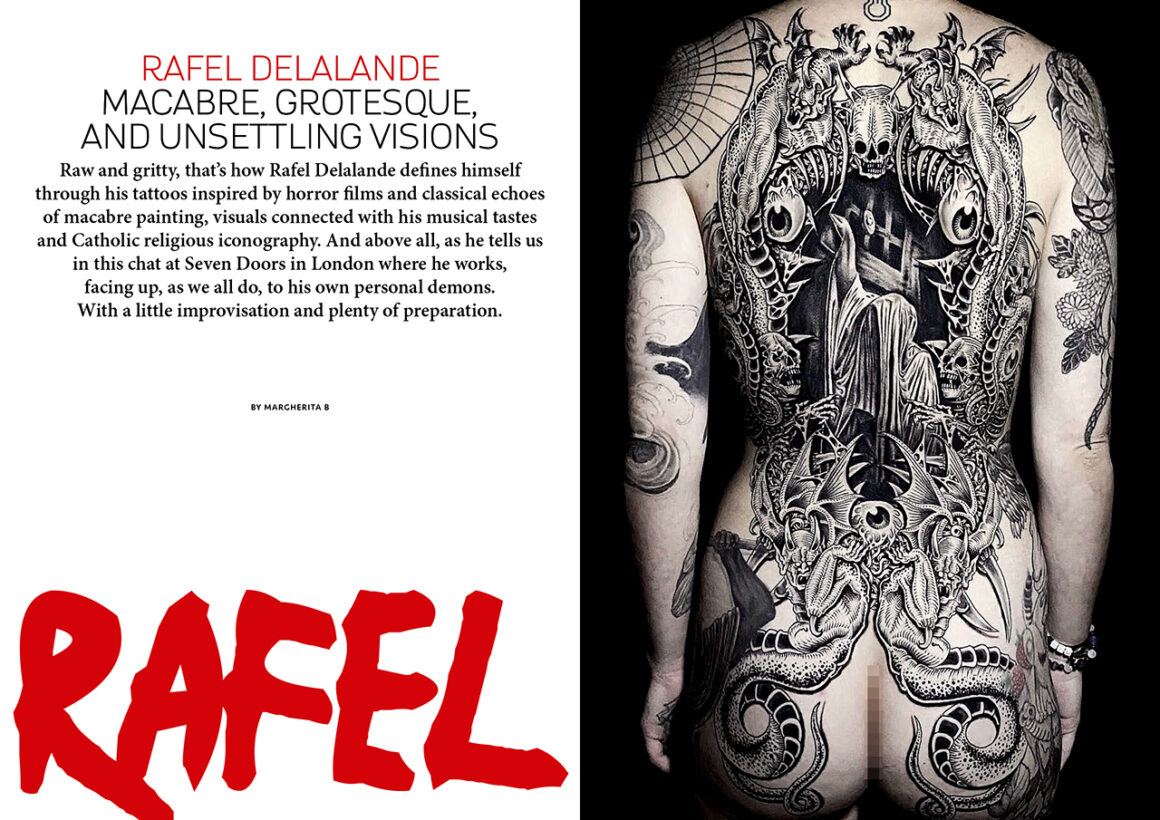 Raw and gritty, that's how Rafel Delalande defines himself through his tattoos inspired by horror films and classical echoes of macabre painting, visuals connected with his musical tastes and Catholic religious iconography. And above all, as he tells us in this chat at Seven Doors in London where he works, facing up, as we all do, to his own personal demons. With little improvisation and plenty of preparation.
Tattoo gallery: Focus on Realistic
Tattoo Mix: A selection of the best in every style… and much more!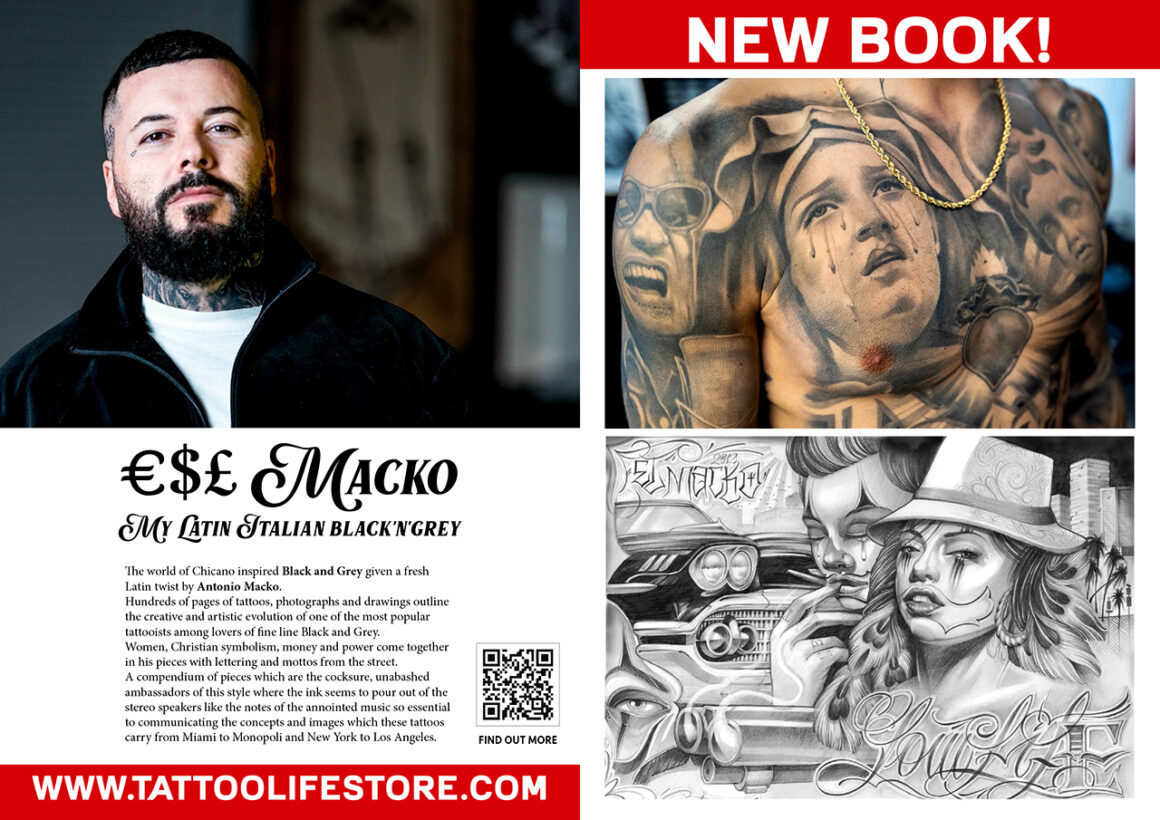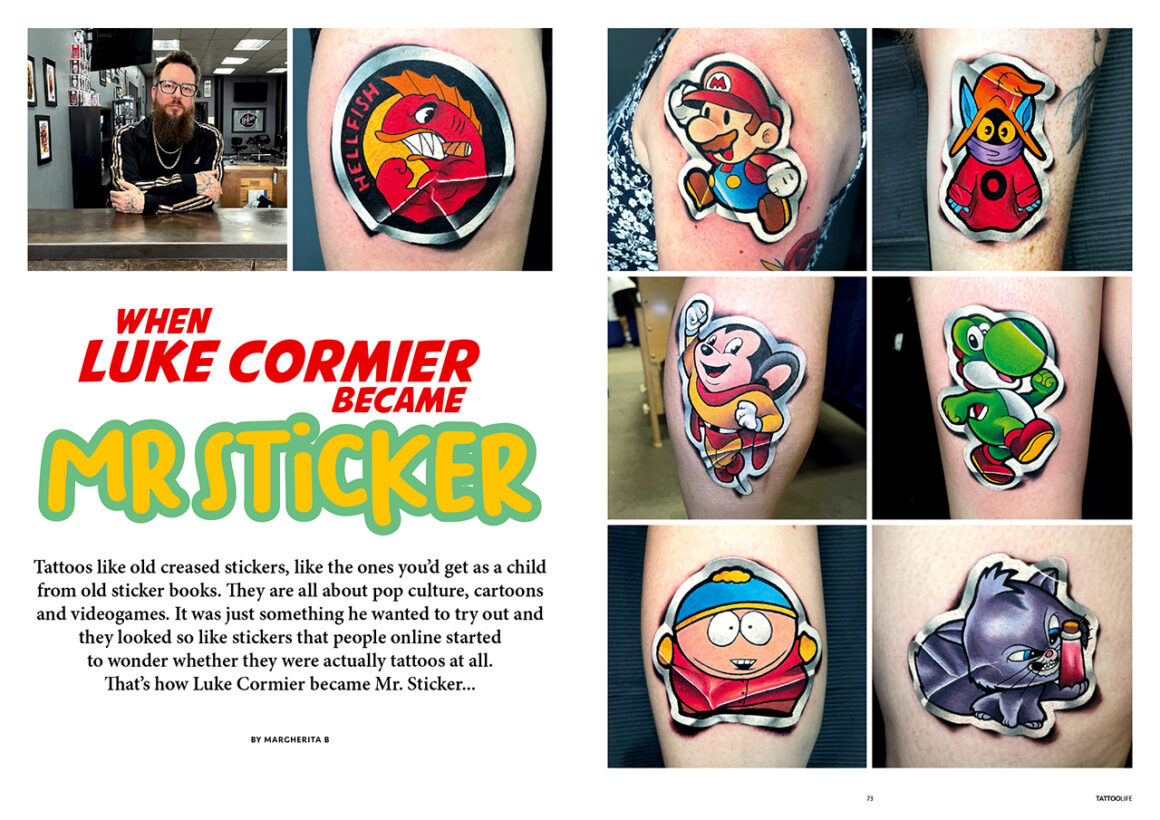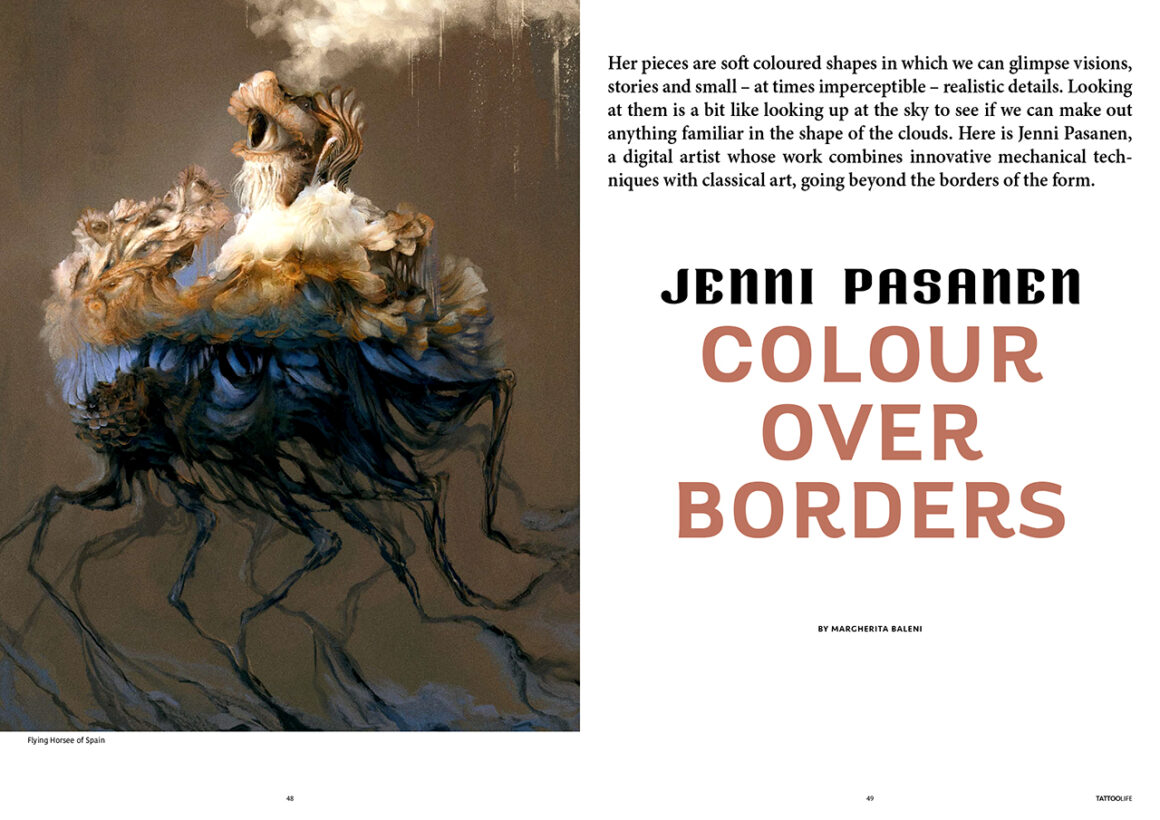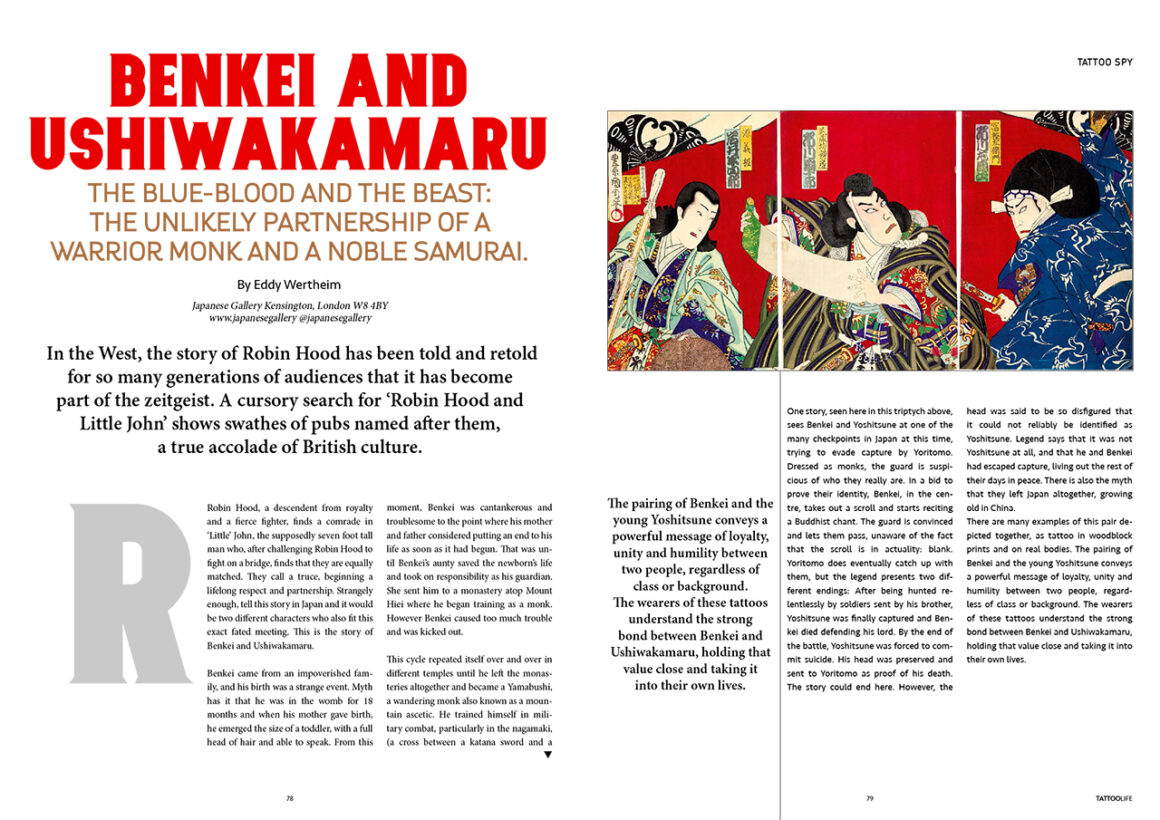 SHOP IT NOW!
Don't miss to have this amazing issue. Choose and shop now your version…