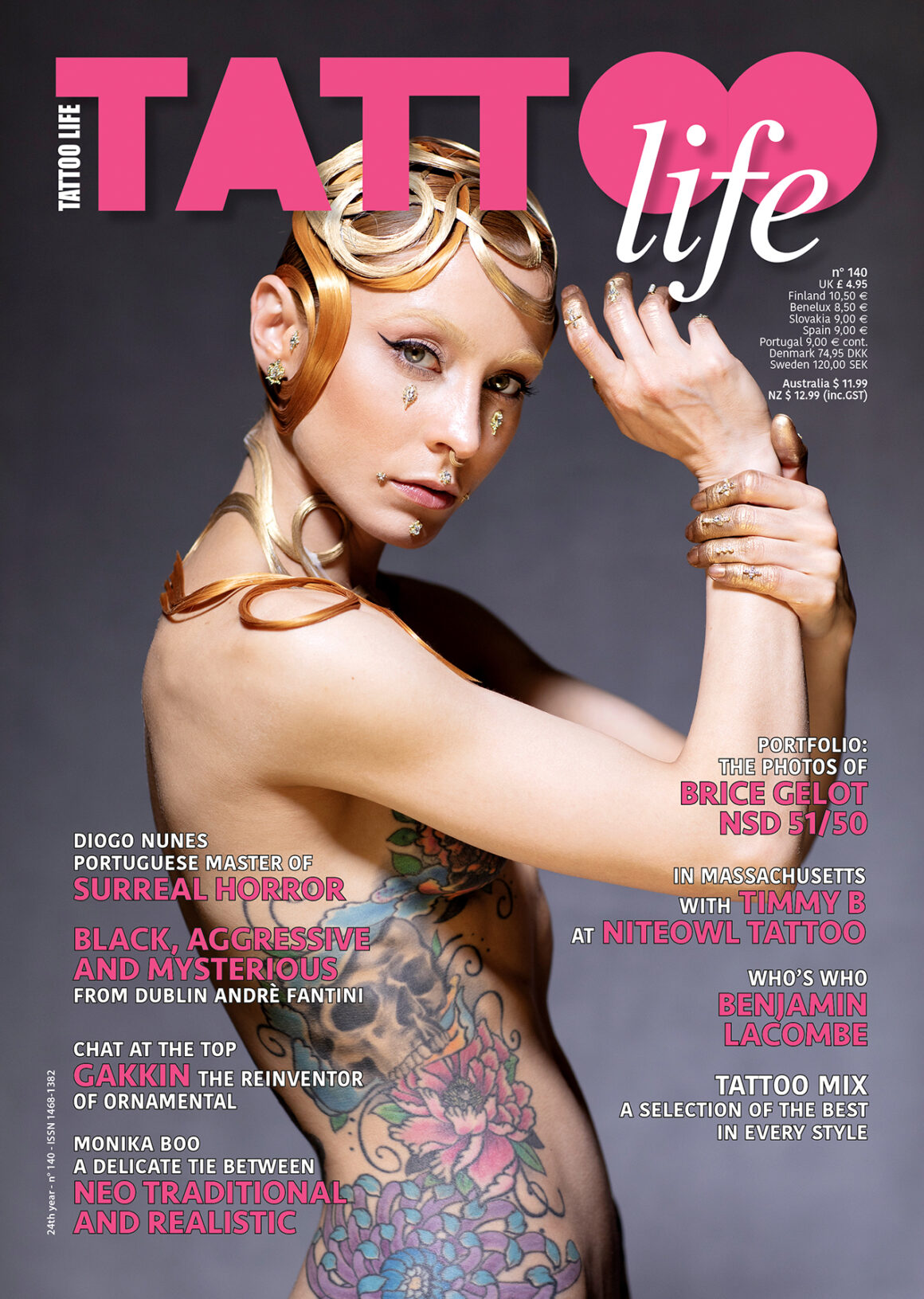 SHOP IT NOW!
Don't miss to have this amazing issue. Choose and shop now your version…
Cover girl: StelladiPlastica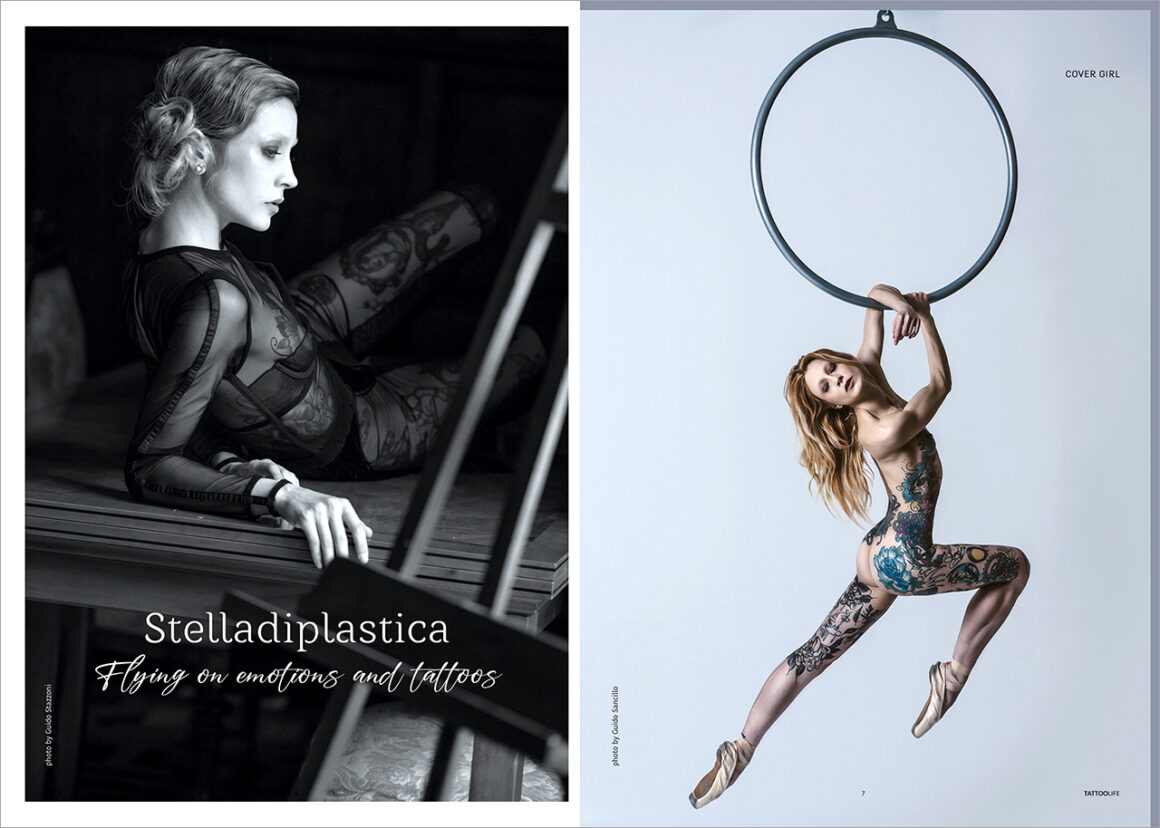 The body is a means to express and reflect our states of mind, often those which are most awkward and difficult to show, like sadness or anger, because as she tells us in this interview, "My body is like clay to be moulded, at the disposal of those artists who require a physical space and an emotional place with which to explore and express themselves." Here we present you Francesca Pellegrini, aka Plastic Star, a marvellous Italian performer who has chosen to offer her body as a canvas for the creativity of tattoo artists.
Chat at the top with Gakkin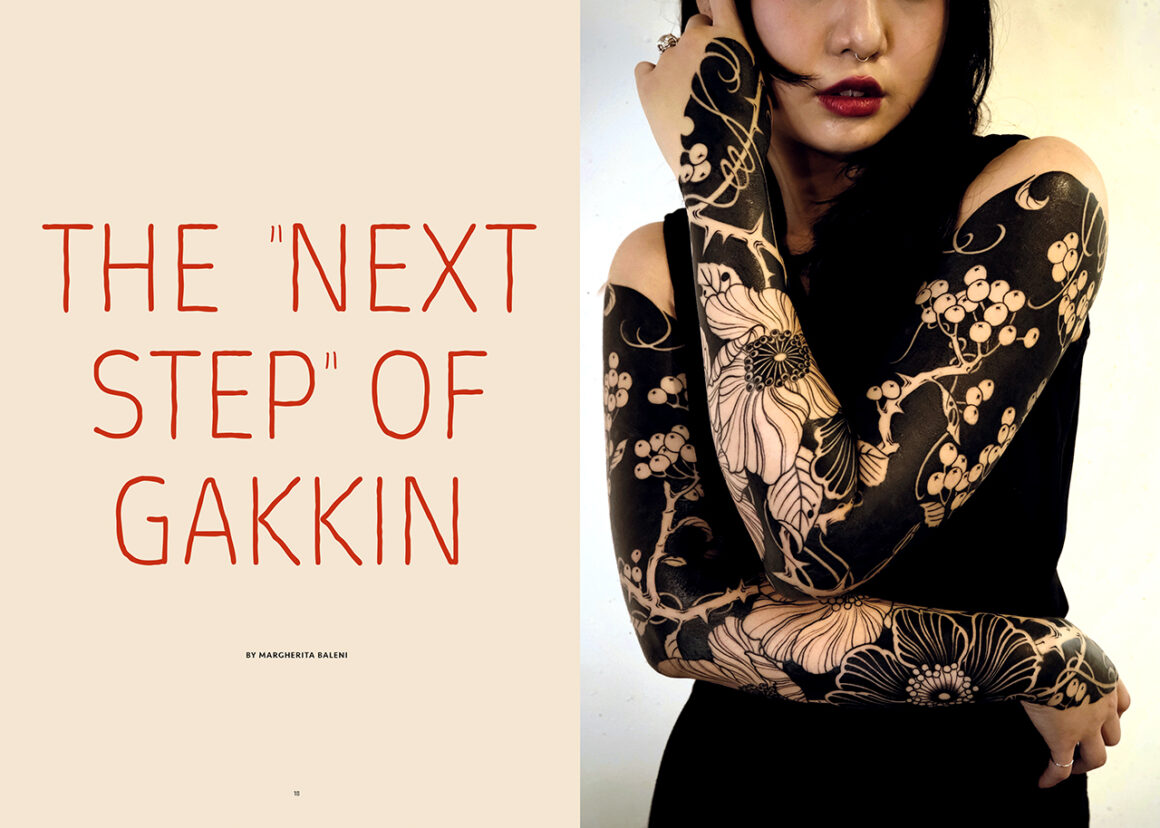 He was a tattoo pioneer in the Ornamental style. Gakkin's pieces are really popular today and many artists have specialised in this style that Japanese tattooist Gakkin has been doing for over ten years. Today we met up with him for a long overdue chat at the top with the guy who made black on skin so sensual and powerful.
The Colourful Niteowl Tattoo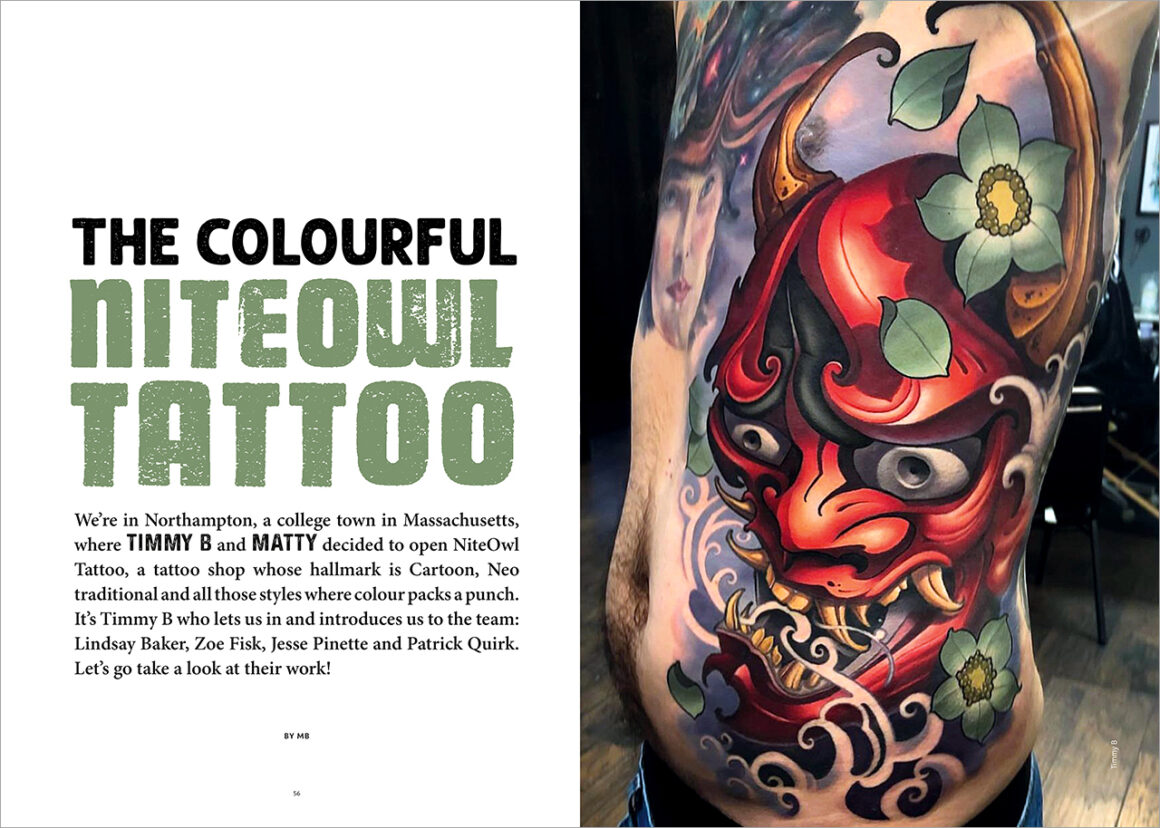 We're in Northampton, a college town in Massachusetts, where Timmy B and Matty decided to open NiteOwl Tattoo, a tattoo shop whose hallmark is Cartoon, Neo traditional and all those styles where colour packs a punch. It's Timmy B who lets us in and introduces us to the team: Lindsay Baker, Zoe Fisk, Jesse Pinette and Patrick Quirk. Let's go and take a look at their work!
Monika Boo. A fine line between Realism and Neo Traditional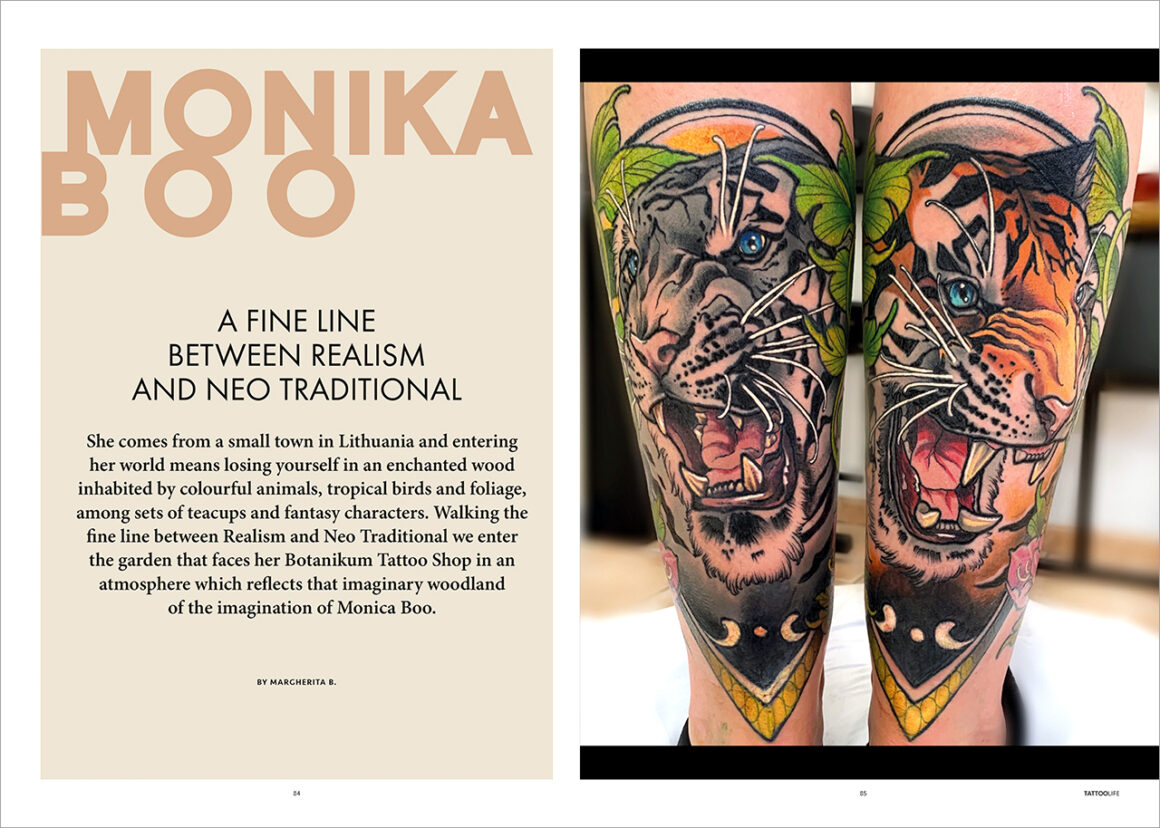 She comes from a small town in Lithuania and entering her world means losing yourself in an enchanted wood inhabited by colourful animals, tropical birds and foliage, among sets of teacups and fantasy characters. Walking the fine line between Realism and Neo Traditional we enter the garden that faces her Botanikum Tattoo Shop in an atmosphere which reflects that imaginary woodland of the imagination of Monica Boo.
Andre Fantini. Mysterious, aggressive, black tattoos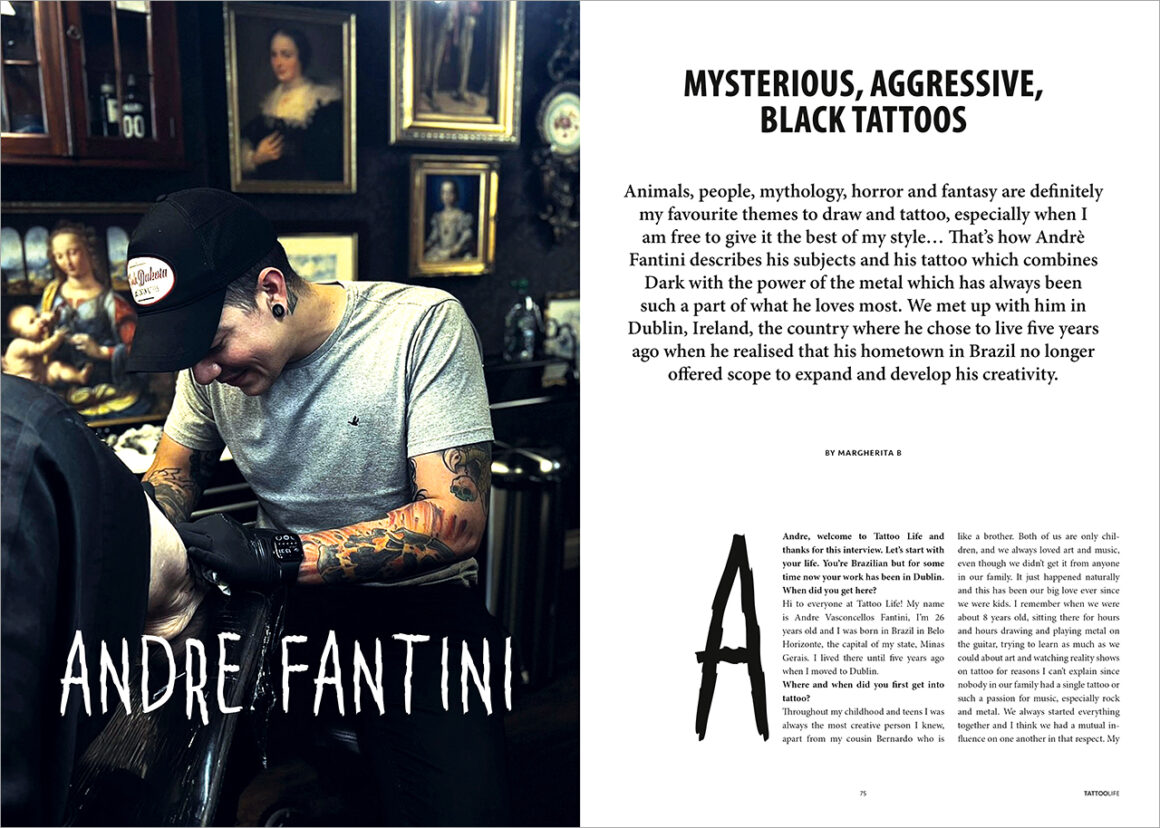 Animals, people, mythology, horror and fantasy are definitely my favourite themes to draw and tattoo, especially when I am free to give it the best of my style… That's how Andrè Fantini describes his subjects and his tattoos which combine Dark with the power of metal music which has always been such a part of what he loves most. We met up with him in Dublin, Ireland, the country where he chose to live five years ago when he realised that his hometown in Brazil no longer offered scope to expand and develop his creativity.
Diogo Nunes. The Portuguese master of ink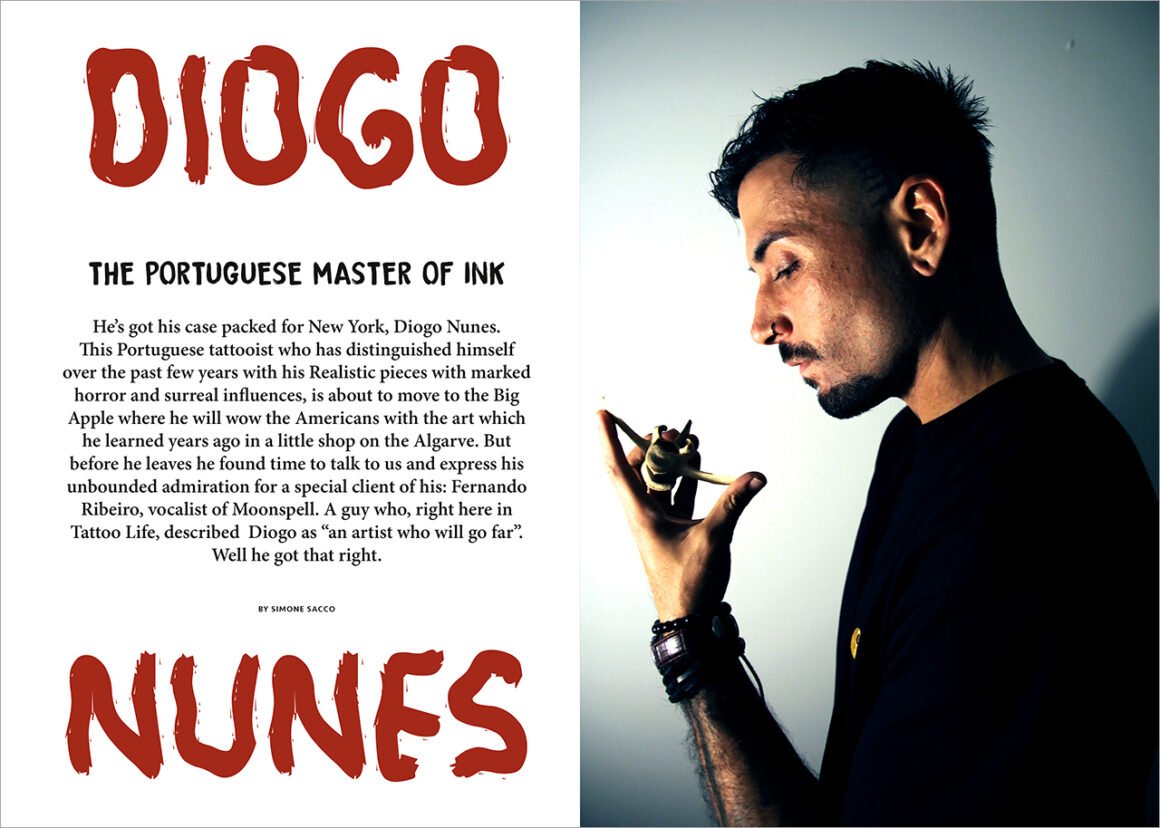 He's got his case packed for New York, Diogo Nunes. This Portuguese tattooist who has distinguished himself over the past few years with his Realistic pieces with marked horror and surreal influences, is about to move to the Big Apple where he will wow the Americans with the art which he learned years ago in a little shop on the Algarve. But before he leaves he found time to talk to us and express his unbounded admiration for a special client of his: Fernando Ribeiro, vocalist of Moonspell. A guy who, right here in Tattoo Life, described Diogo as "an artist who will go far". Well he got that right.
Tattoo Mix: A selection of the best in every style… and much more!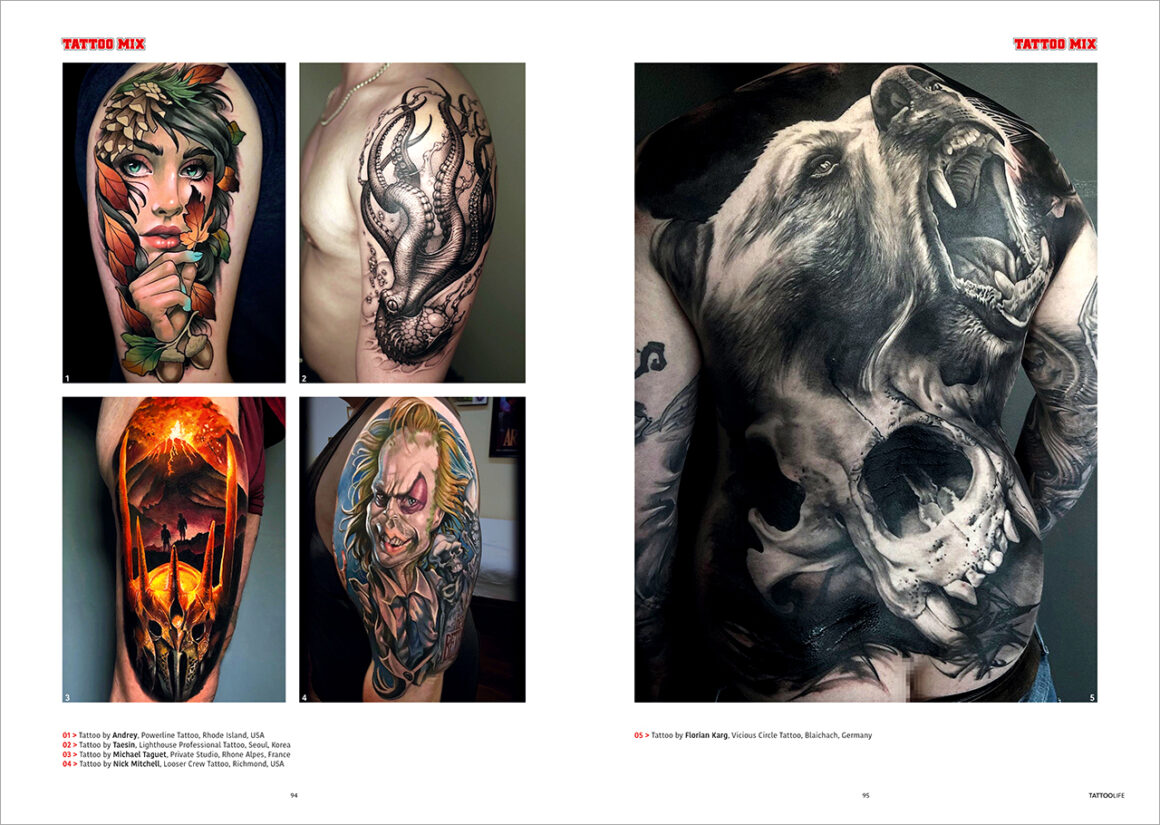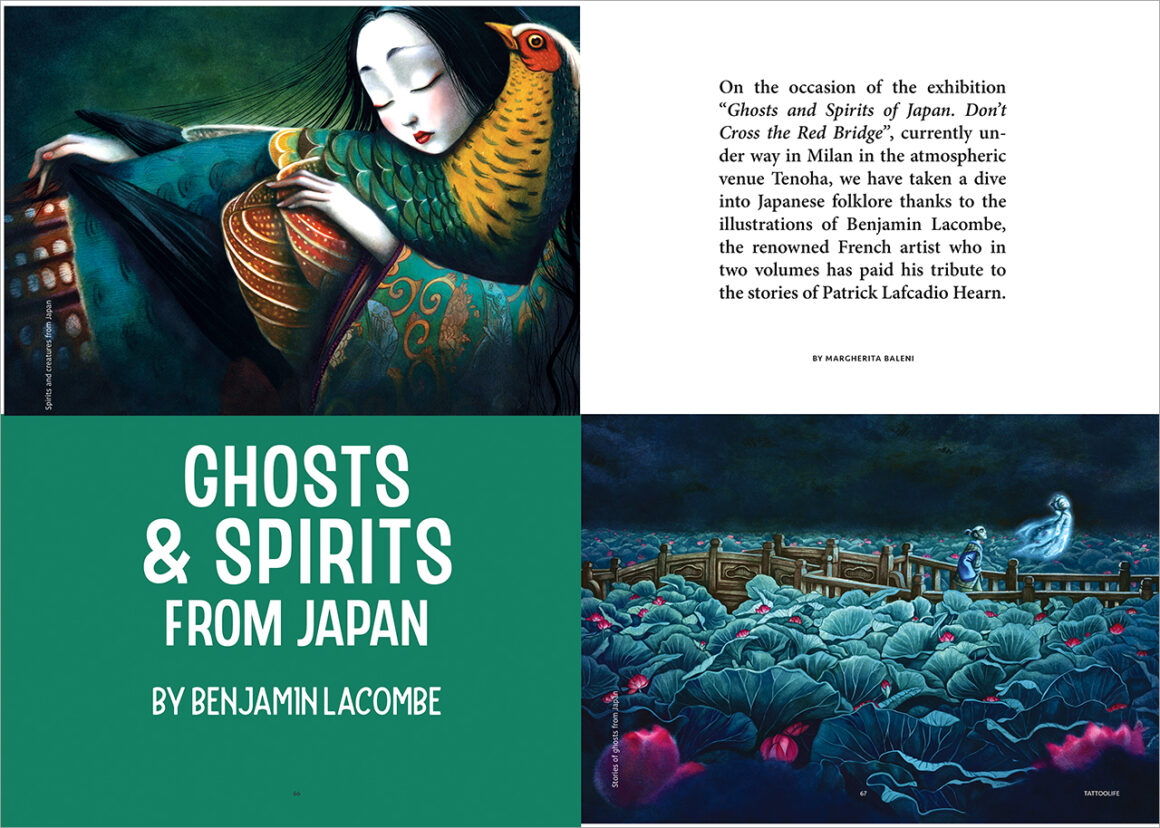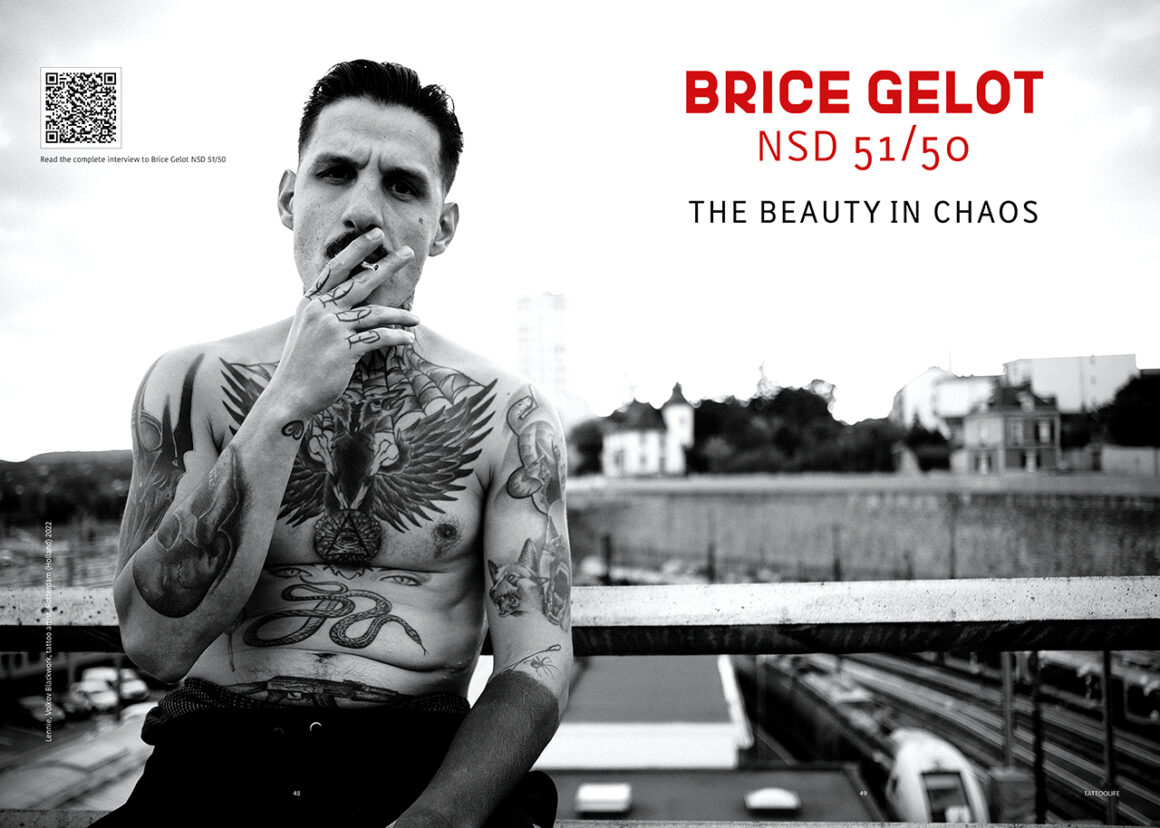 SHOP IT NOW!
Don't miss to have this amazing issue. Choose and shop now your version…