If you love Japanese classic tattooing, you would probably love to go to Japan,  you have probably already fantasized about experiencing the culture in the Land of the Rising Sun, tasting the amazing food, visiting marvelous temples, museums and of course relaxing in a beautiful hot spring facility the almighty "onsen" or taking a bath at a local "sentō" like the locals do after a long day…
Well I'm sorry to ruin your dreams, but unfortunately, as many of you already know, if you are a tattooed person, you are not allowed to enter most of the public baths, pools, hot springs, gyms or beaches in the country. Believe it or not, this discriminatory policy is widely accepted by Japanese people to the point that at the entrance of these facilities you can often see a sign with a tattooed person under a prohibition sign!
It seems impossible to me, in a country where everybody is focused on avoiding offence to others by their own behavior that nobody really cares about tattooed individuals and their feelings. But that's the way it is at the moment.
I've been to Japan once a year since the beginning of this millennium, and I've always taken the chance to soak in a beautiful hot bath, not because I didn't respect the prohibition but because my Japanese friends took me to places where tattooed people are welcome.
It was a privilege for many years, but now thanks to tattoo-friendly.jp this chance is there for all of us tattooed folks!
The website, made by a group of Japanese tattoo enthusiasts , promotes all kind of facilities where tattooed people can go without the risk of being humiliated at the entrance for their personal choices.
Onsen, sentō, gyms, beaches all over the country are listed in an interactive map, describing in detail (English version is available) all the facilities, rules and regulations, timetables and all the things you need to know. I used it on my last trip to Japan and I found it very accurate.
Here is a quick chat I had with the man behind this website:
Dear Jun, can you explain to our readers what your background is and why you work at tattoo-friendly.jp?
My name is Jun Kubo, and I am the administrator of the Tattoo Friendly website.
I have always loved hot springs and baths, and I used to go to public bath houses with my friends a lot during my childhood days in Osaka. After finishing my studies, I moved to Tokyo where I worked in restaurants and bars. Near the end of my teenage years, I met Ichi Hatano, a Japanese tattoo artist who has since become renowned around the world. That was over 20 years ago, and we remain good friends to this day. It might have been his influence, but I myself became interested in tattoos.
My first tattoo was done by Ichi over 20 years ago, and I have lived an inked life ever since.
I also liked going to onsen, and I often looked for places that accepted guests with tattoos. I always thought it would be great if there was a website that listed such places. Around 2 years ago, a friend asked me if I could help out with Tattoo Friendly, a website that introduced tattoo-friendly onsen facilities, and I have been helping manage the site since the summer of last year. Through this website, I would like to bring information on onsen facilities that accept tattooed guests, so visitors from other countries can enjoy the fabulous hot springs of Japan even if they have body art. I hope you will find it useful.
I did find it very useful during my last trip to Japan few months ago. I was travelling by van, so we often needed to take a shower, and without your website it wouldn't have been possible… Can you explain why in your opinion many facilities do not allow tattooed people inside?
Some of the most common businesses that refuse tattooed guests are leisure facilities that opened in the 1990s, including "super sento" and "kenko land" day-trip bathing facilities, swimming pools, and sports gyms. It is important to understand that there is no law in Japan prohibiting persons with tattoos from using public bathing facilities. But there is a historical background to why many facilities have taken the stance of not allowing tattooed guests.
This background goes back to the Edo Period of Japan. During that time, tattoos were used as a form of punishment for people who committed crimes. After the country opened to the world during the Meiji Period in the late 19th century, the use of tattoos to mark criminals was abolished, but tattoos for decorative purposes were banned. This prohibition lasted until the late 1940s. With the proclamation of the Constitution of Japan after World War II, the ban on tattooing was lifted.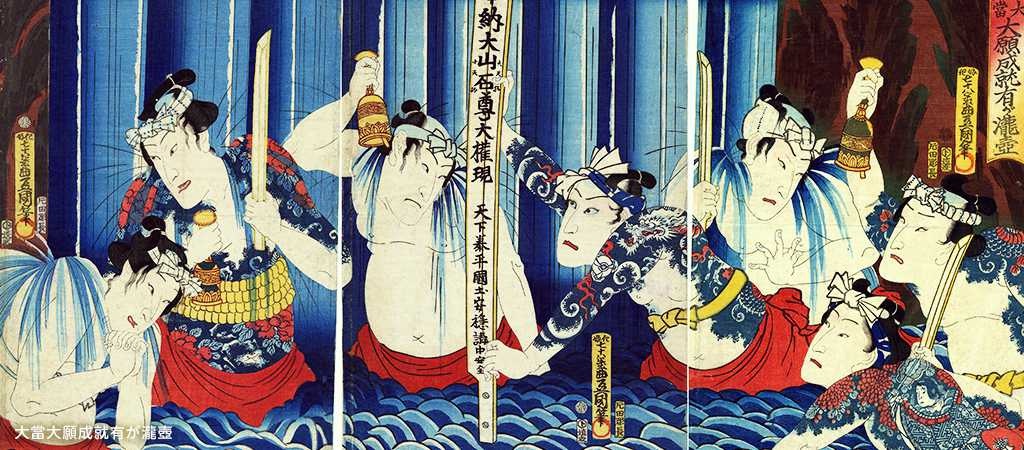 So why do many bathing facilities continue to refuse tattooed guests even though tattooing has become legal? It is most likely due to its association with the yakuza or Japan's organized crime syndicates.
In the 1980s, violence between various yakuza clans had escalated to the point where ordinary civilians got caught in the clashes, and children had to go to school in groups for increased safety. It had become such a major social issue that the government finally passed the Anti-Organized Crime Law in 1992, which aimed to exclude the yakuza from society.
It was also during this time that many leisure and bathing facilities opened in the country. Since most yakuza members had tattoos, ordinary Japanese people associated tattoos with criminal groups and other anti-social forces. But many businesses did not have the courage to state outright that criminal groups were banned from their premises, opting instead to refuse customers with tattoos. It is because of this historical background that many bathing facilities in Japan today still refuse guests with tattoos.