Marco C. Matarese, journey into the meanders of purity
The founder of 'Puro Tattoo Studio' in Milan, a master of the Etching/Acquaforte style, talks about himself in a very informative interview.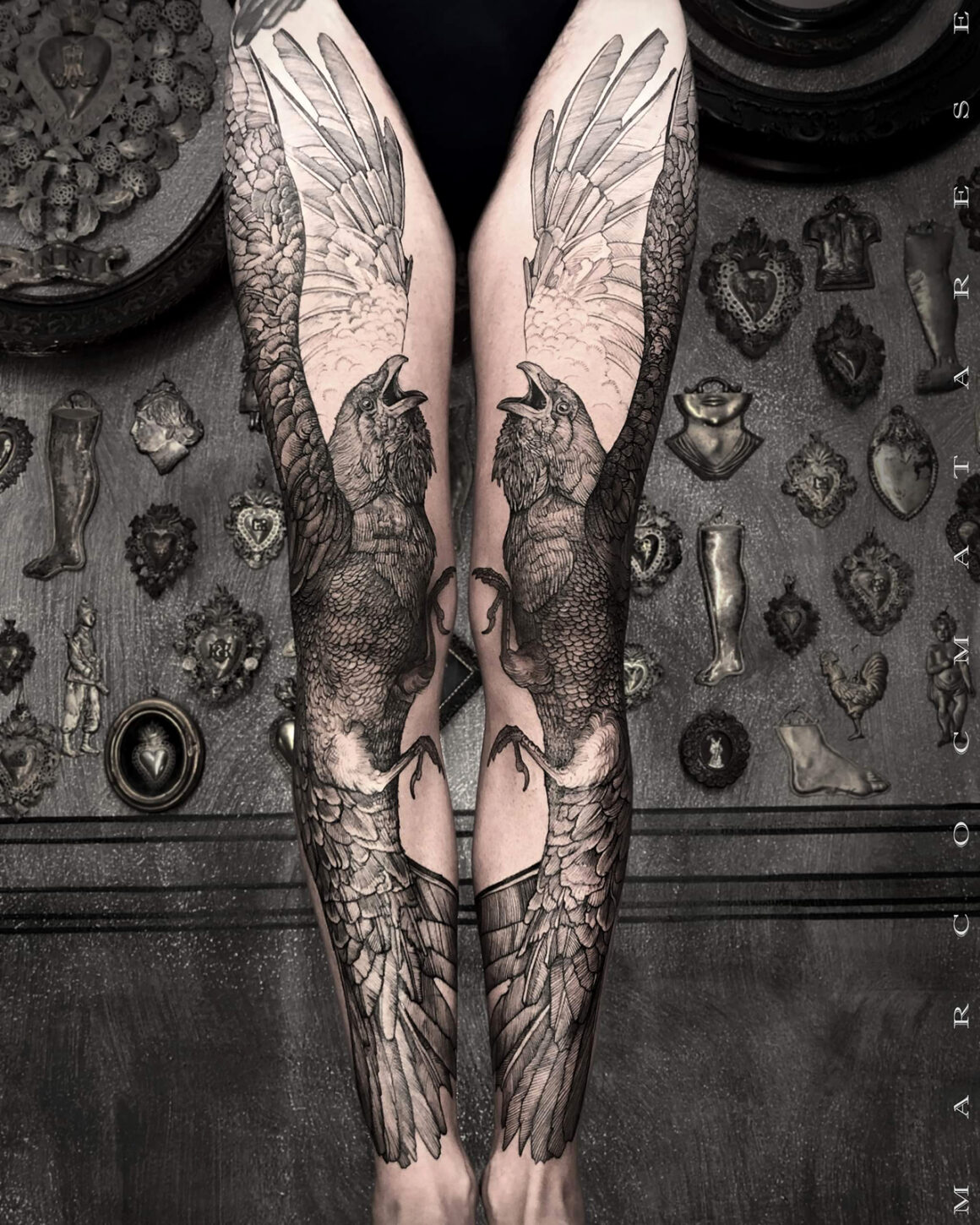 Hi Marco, you come to run your own studio 'Puro Tattoo' after having done other jobs such as decorator, restorer and antique dealer, right?
That's right, opening this studio in Milan was the opportunity, mixed with the will, to pour all my artistic background and make it an integral part of the experience that a client lives by coming to get tattooed at 'Puro Tattoo Studio' (IG: @purotattoostudio).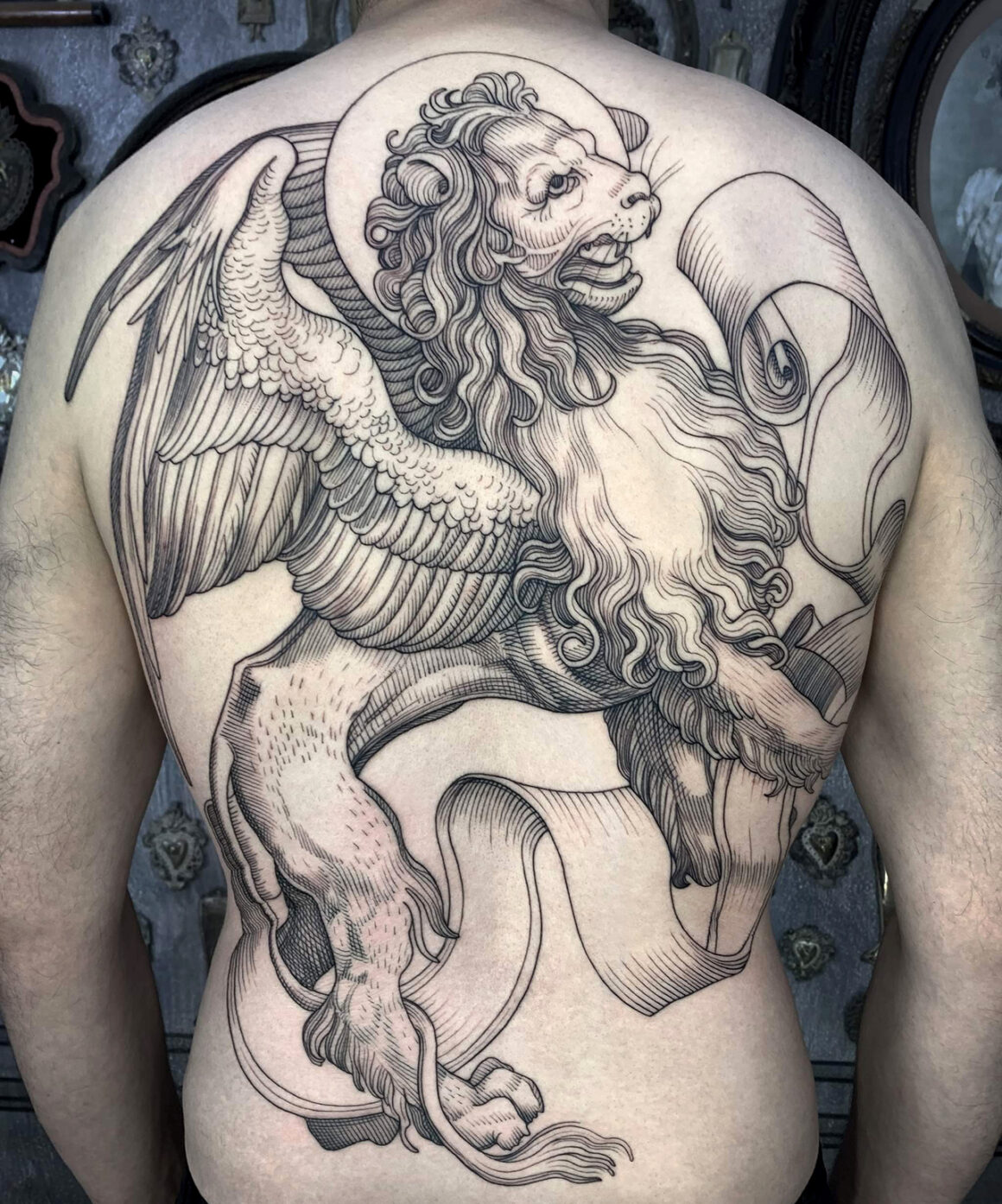 Why the name 'Puro Tattoo'?
The choice of the name was mainly dictated by an observation gained when I was attending the contemporary art course at Brera Academy of Fine Arts. On that occasion I noticed that students who came from a non-artistic high school background, free from the heavy baggage of ancient and applied art, had a fresher and purer approach to contemporary art.
Approaching the world of tattooing as a "virgin" I found myself in the same situation towards this type of art, hence the name of my studio.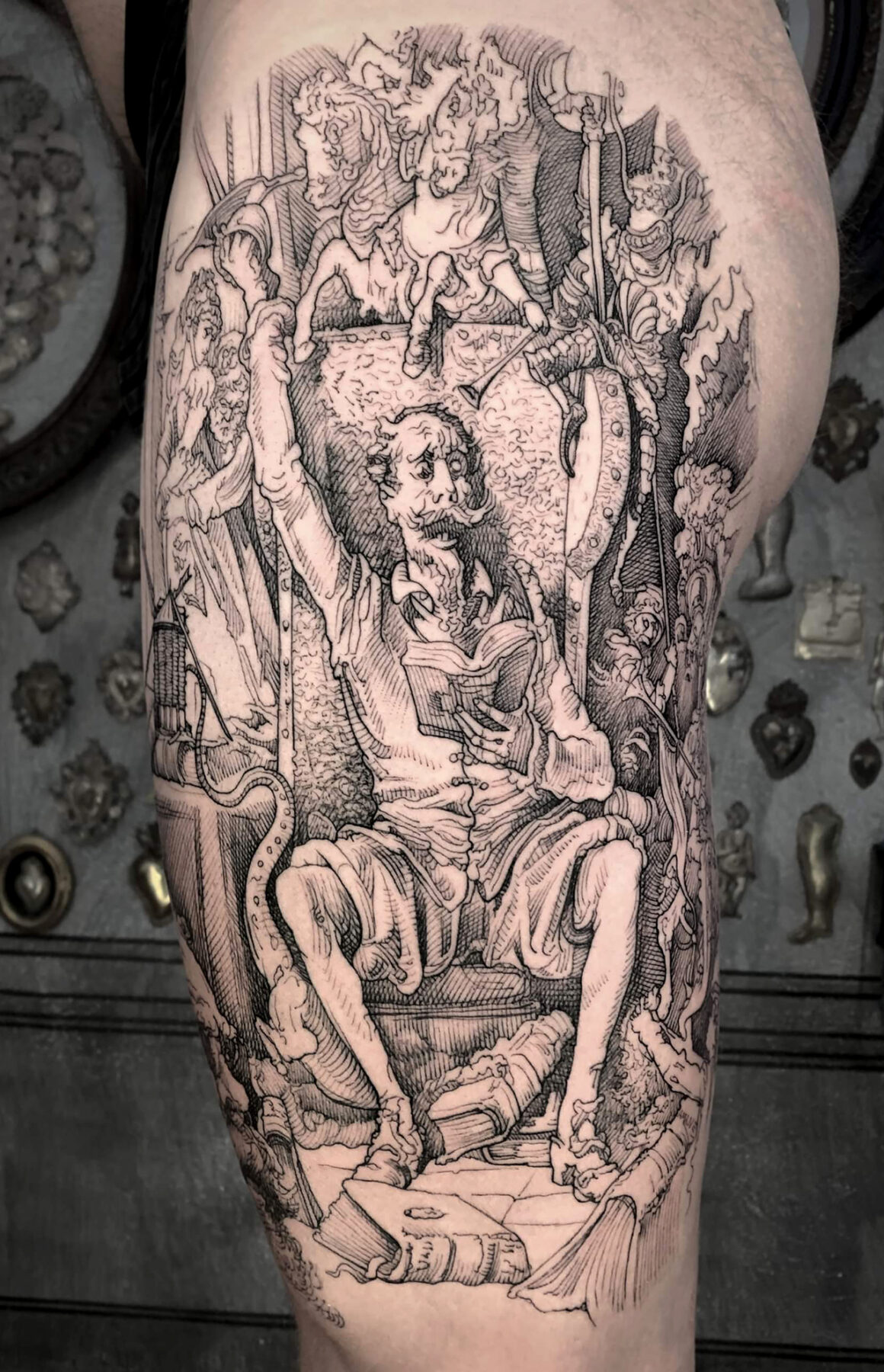 I imagine that the style in which you excel (Etching or Acquaforte as you like) is the first request you receive from your clients: is it also the only one or do some people ask you for other techniques?
As it is well known, every tattoo artist has special, sometimes funny requests; personally, the strangest requests I received are for a type of technique different from mine, but paradoxically about reworking through my technique subjects that are completely at odds with my personal aesthetic and that distinguishes my work.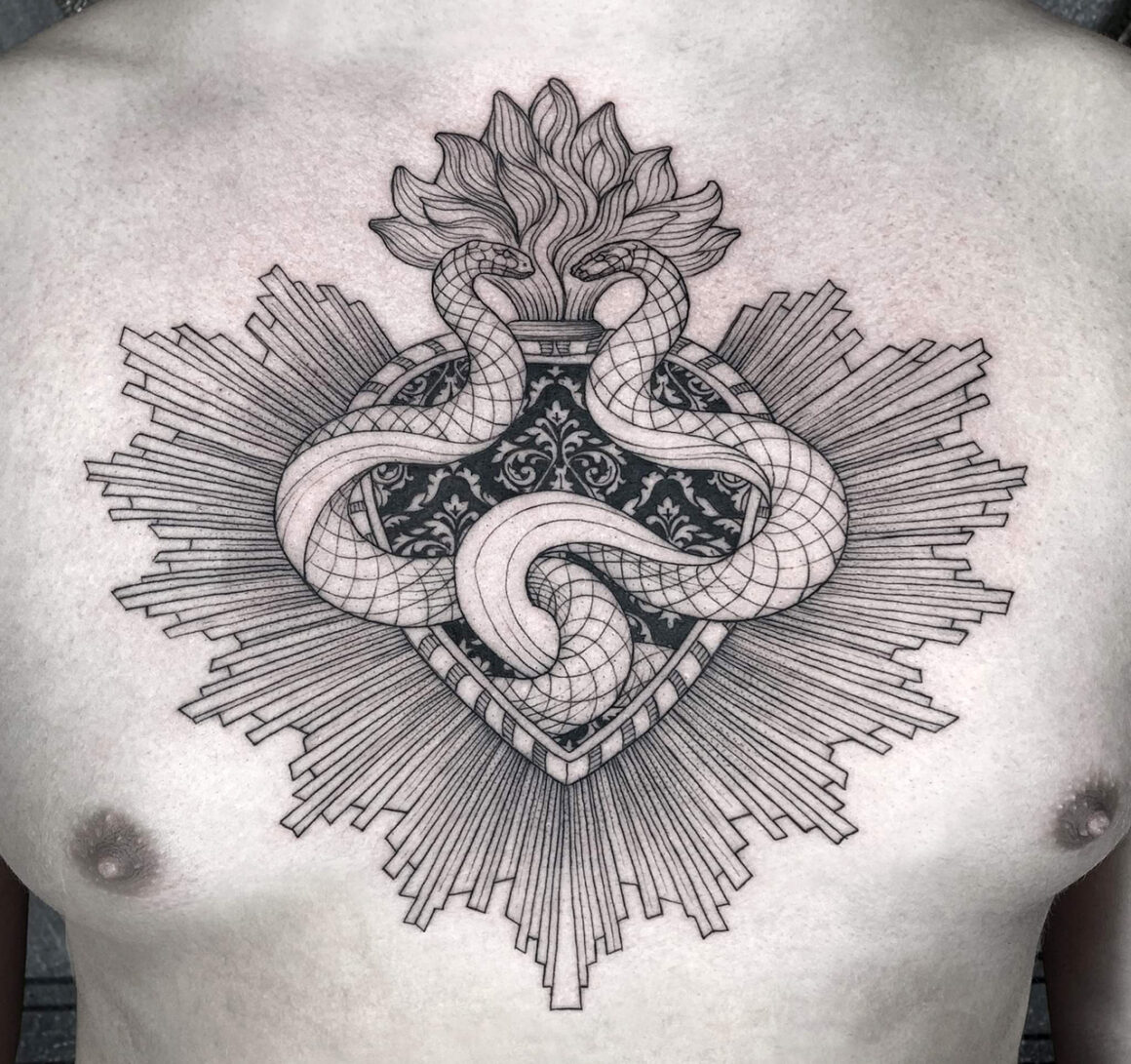 Tell me about your colleagues at 'Pure Tattoo'? Specifically Gilberta Vita and Gino Sorgente.
Both Gilberta Vita (IG: @gilbertavita) and Gino Sorgente (IG: @gino_sorgente) are not only colleagues but are part and essence of this studio, not by chance we chose each other for this path. The mutual esteem and friendship that binds us allows us to support and confront each other daily on our projects, coming to constructively influence each other's work.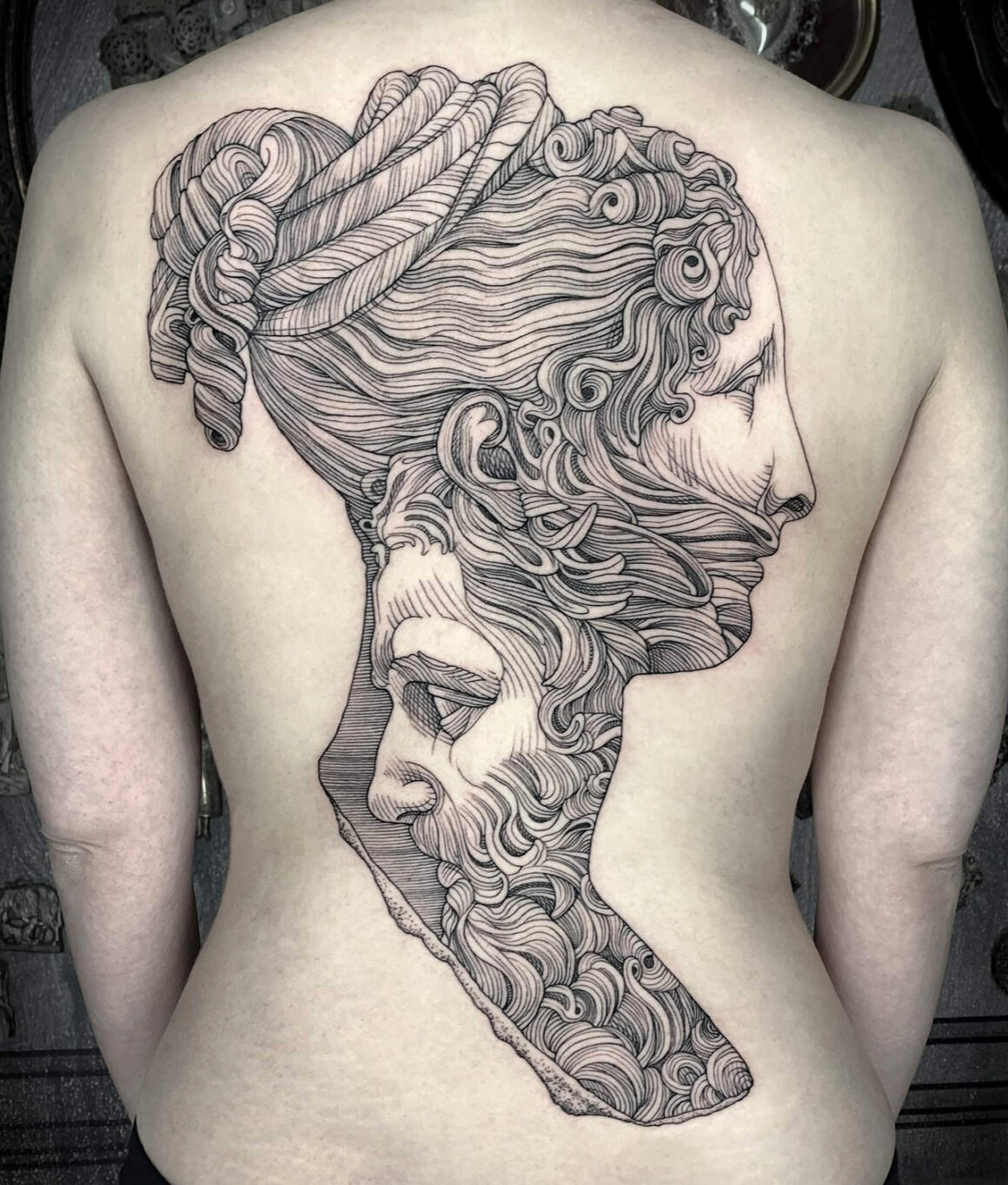 From both an artistic and philosophical point of view, what atmosphere do you think a tattoo studio like 'Puro Tattoo' conveys to the client?
I believe that the studio as a place conveys the research, care and respect that each of us puts into treating each client's skin every day as something precious.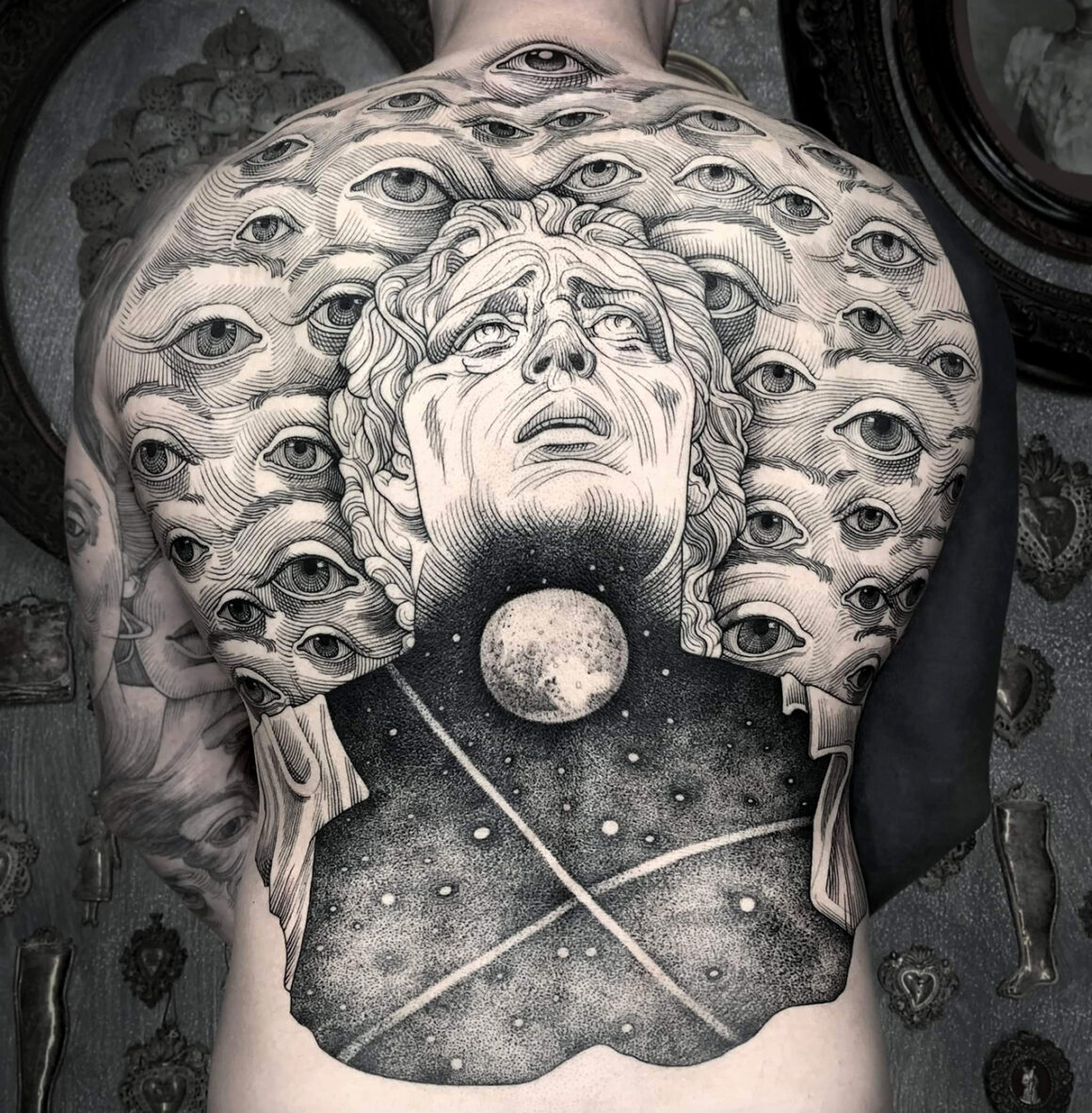 Are your waiting lists always very long in terms of months?
My waiting list is quite long but fortunately there are still people who choose to wait to have a tattoo of mine.
This honors me because I experience it as a recognition of the personal identity of my work.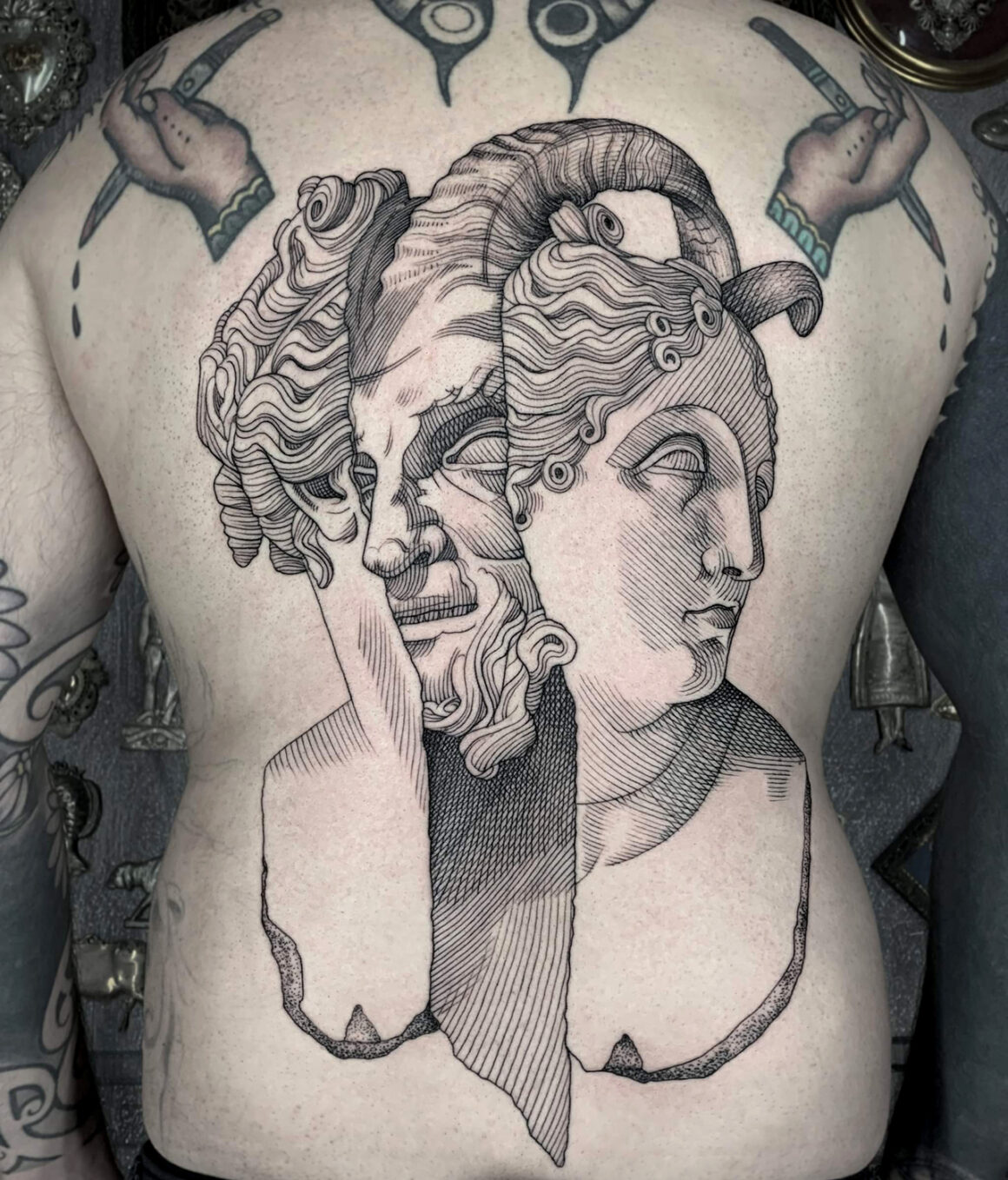 So contacting you is easy but then you have to wait a reasonable time before being tattooed by Marco C. Matarese?
Contacting me is very easy, you can send your request either through a special form you can find on the website www.purotattoostudio.it or by emailing me at marcocmatarese@gmail.com. After the first contact, communication can slow down because, together with my assistant, I make a point of examining each request with due care, even scheduling in-person or online consultations in the case of clients who live far from Milan or, as is often the case, abroad.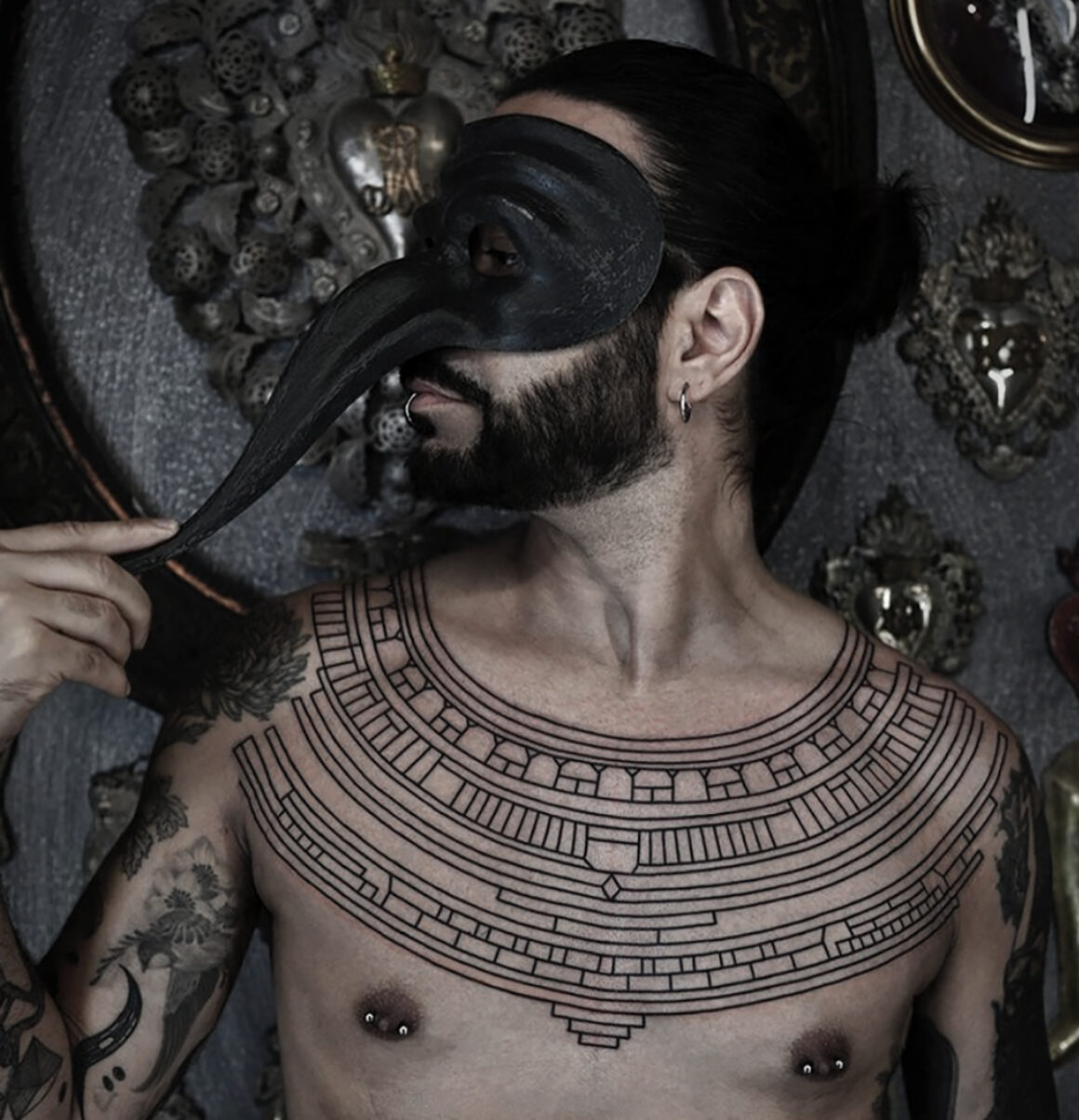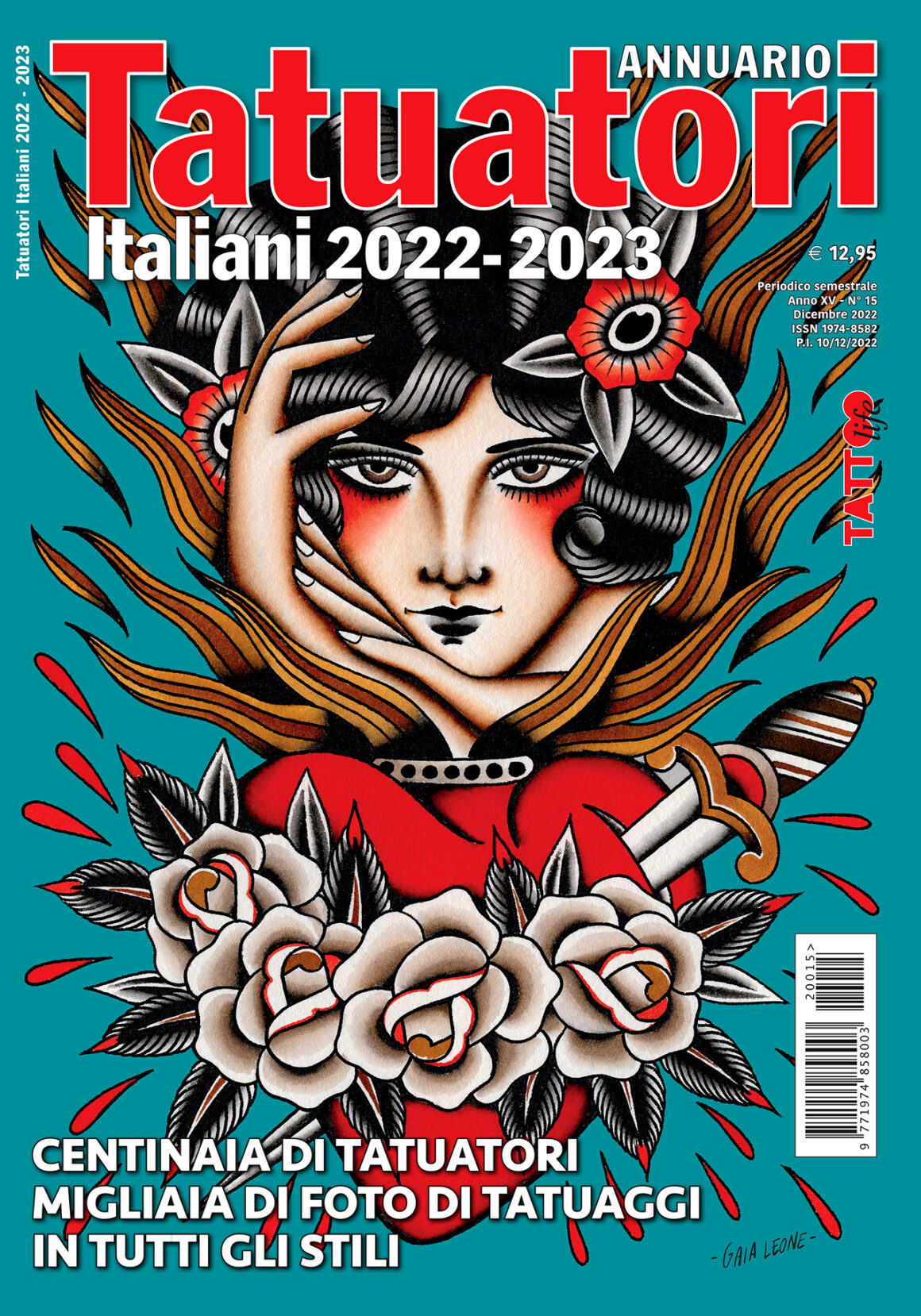 PUBLISHED IN GERMAN, ITALIAN, FRENCH, ENGLISH AND SPANISH EDITIONS. EVERY YEAR EACH VOLUME SHOWS HUNDREDS OF TATTOO IMAGES AND PRESENTS THE TATTOO SHOPS IN EACH COUNTRY WITH ALL THE INFORMATION YOU NEED.
THE PLACE TO BE IF YOU ARE A TATTOO ARTIST, A MUST HAVE IF YOU ARE A TATTOO LOVER.
DON'T MISS THE CHANCE! BOOK YOUR SPACE IN THE NEXT EDITION.