Drawing, photography, Japan and naturally tattoo, have always been interwovenrossed in the world of Alice Rossetti (aka Alis Mind), a tattooist currently working at Stizzo's Best of Times tattoo shop in Milan who even has a capsule collection created with Shein uniting her two great loves, fashion and tattoo.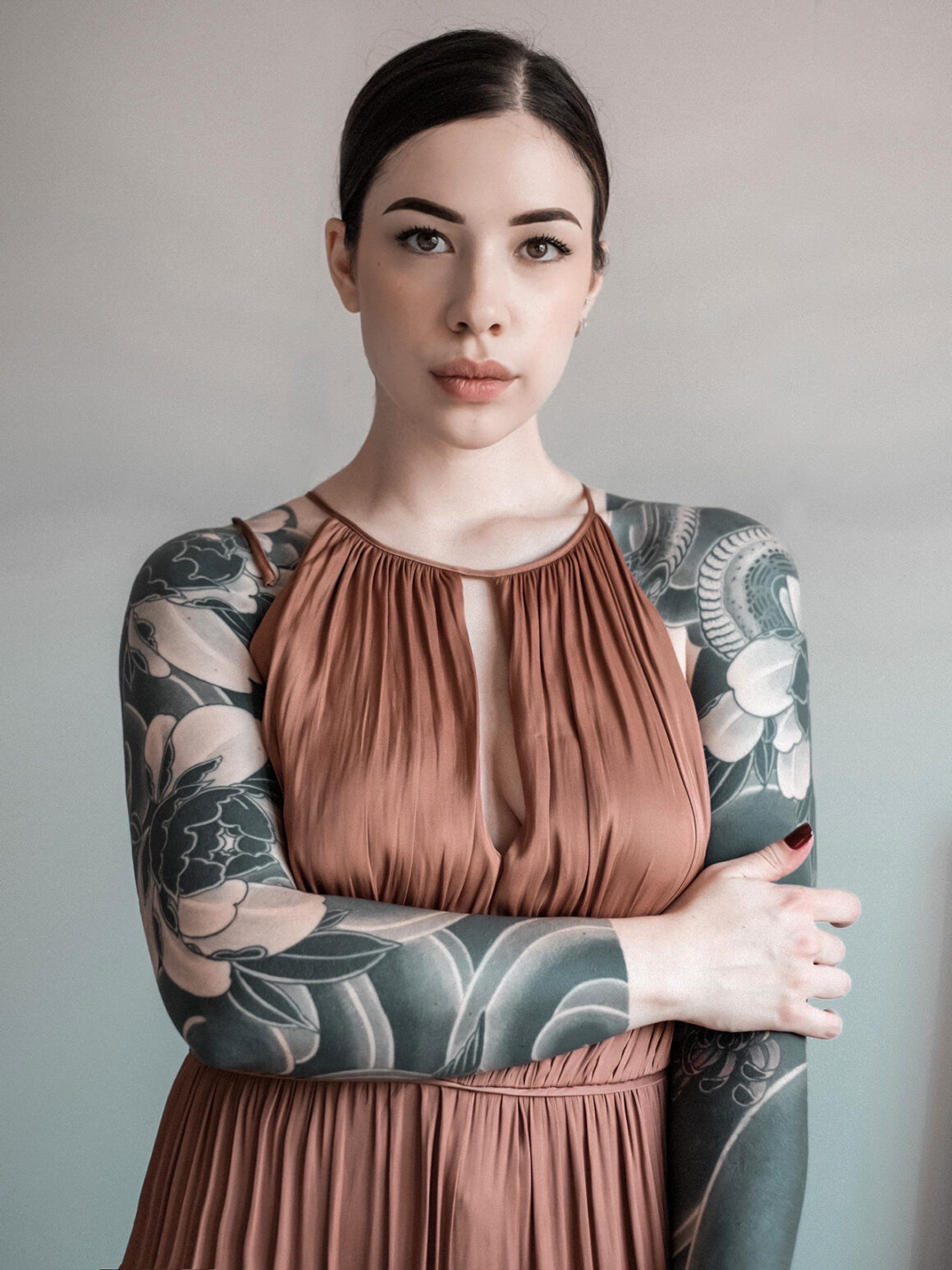 Hi Alice, would you like to introduce yourself to our readers in whatever way feels best to you?
Hi everyone, I'm Alice, I'm a tattoo artist and tattoo collector. I've loved drawing ever since I was a little girl! I remember I used to get home from school and just couldn't wait to get down to drawing, I felt like I needed to jot down on paper all the ideas and images I'd collected in my head during the day. I would take a mental photograph of the images that caught my eye. I wanted to make them my own, try and bring them all together in a single drawing.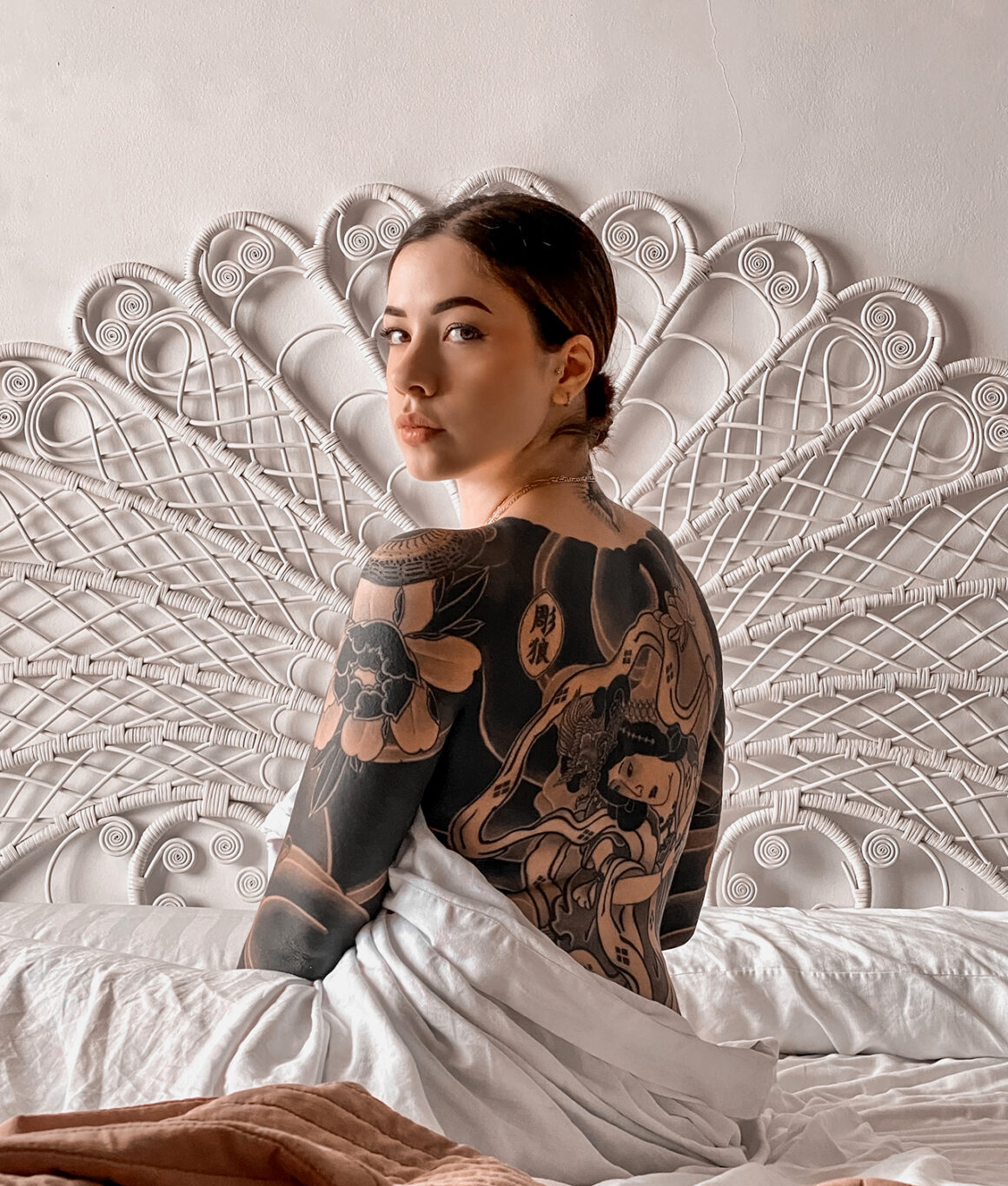 But it wasn't just drawing that you were passionate about, you became a collector of tattoos and then a tattooist yourself! How long have you been at it and where are you working right now?
I've always been drawn to tattoo. I started at the age of 16 with a small piece on my forearm and then went on to do my arm and back, all in the traditional Japanese style. I've been working since 2016, starting out in a small shop near my house then working in the Veneto region until I finally came back to my hometown Milan about a year ago where I've been working at Best of Times for my friend Stizzo.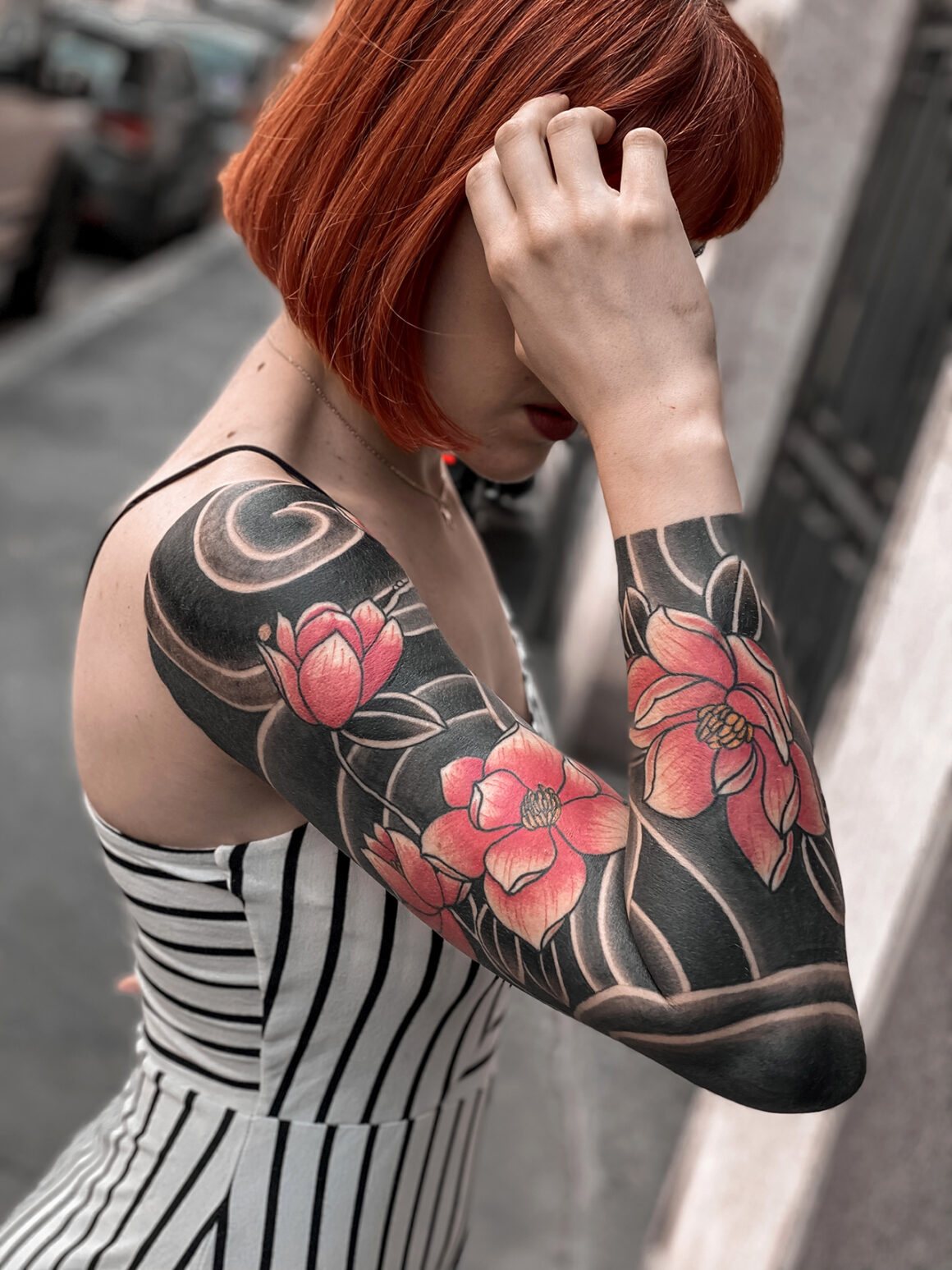 It's a fantastic place to work, steeped in tattoo tradition, and overall there is a real dedication on the part of everyone who works there. I feel utterly free to express myself and to take on new projects all the time. And working with such dedicated individuals really pushes me to improve myself day by day!
Is the style you work in the same one you choose for yourself?
The style I tattoo in is totally the one I also choose for myself even though I am really drawn to pieces by other tattooists who work in completely different styles from mine.
It definitely helps to change your outlook often in order to get fresh ideas and helps you be more productive.
I have always been really happy with the tattoos I have myself and thanks to them I have always dedicated myself to the study of Japanese tattoo in order to be able to create pieces in the traditional style but at the same time manage to adapt them to the modern context we are living in today.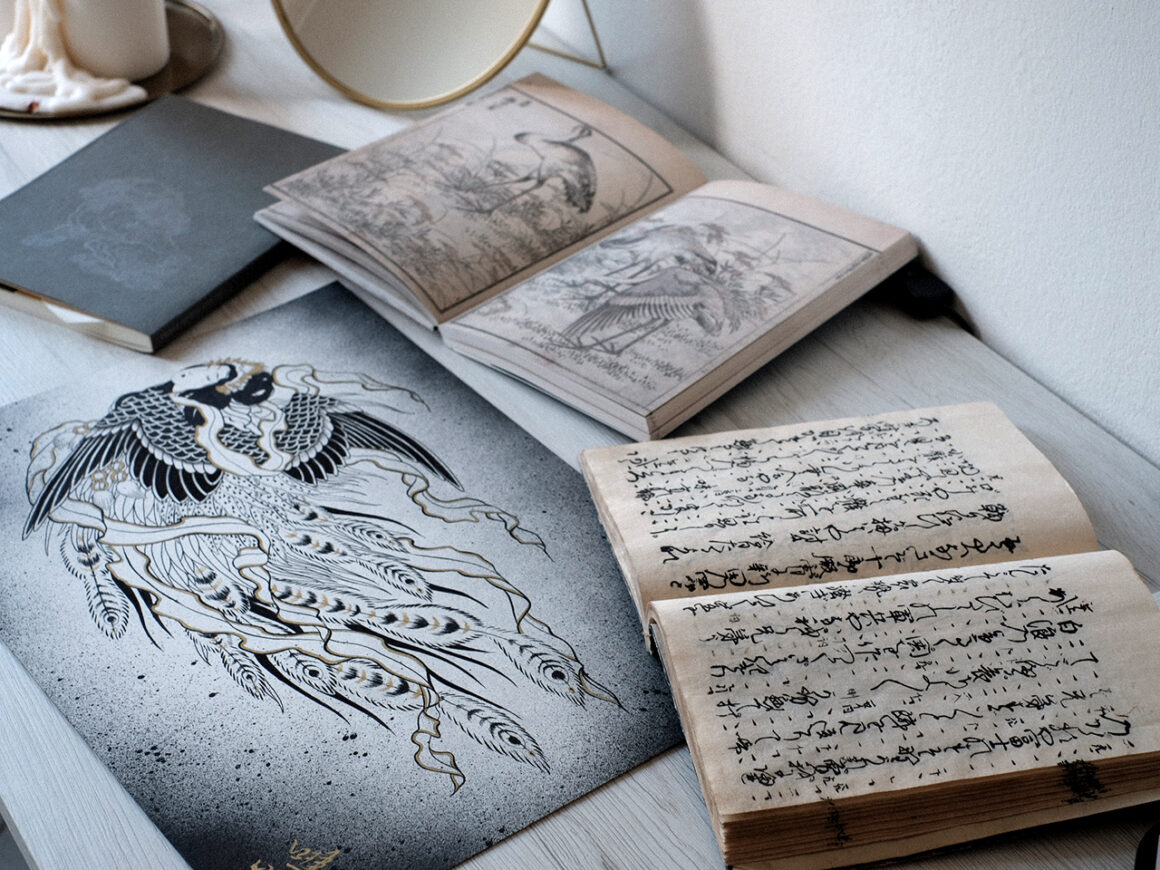 I see that apart from being a tattoo artist you also have a clothing brand. Would you like to fill me in about that?
I came up with a capsule collection based on my vision as a tattooist in collaboration with Shein. I wanted to produce clothing connected with Japanese tattoo but which was also modern and easy to wear in any context.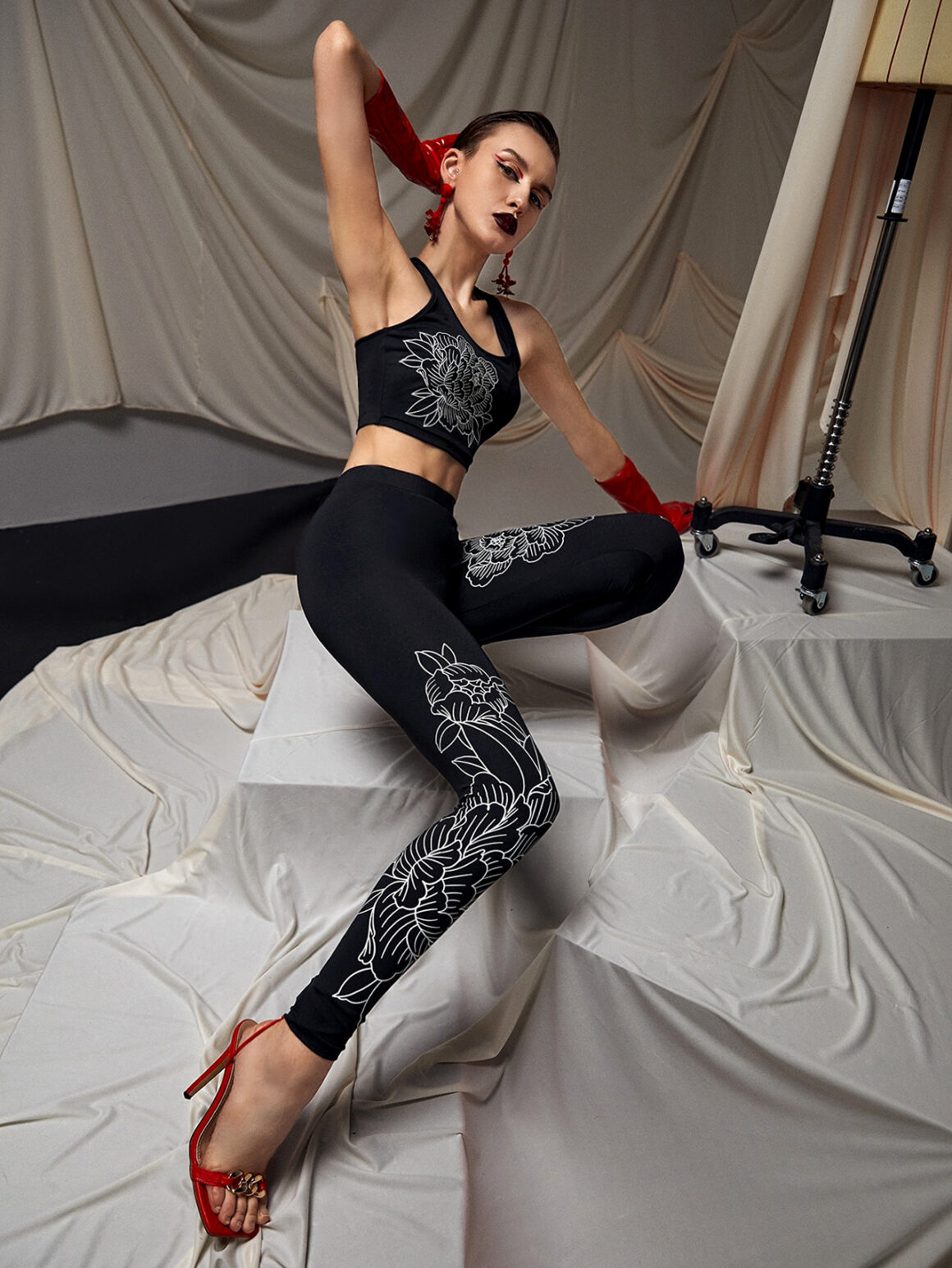 All because I myself am into fashion but have never been able to find anything that reflected my passion for tattoo but was also elegant without too many garish colours and could be worn every day.
I am always willing to work together with brands/companies which reflect my artistic vision and which leave me freedom to experiment creatively.
Obviously I still want to get involved in projects which have something to do with my work or which can appeal to my followers. I always try to stay true to my style in whatever work I happen to be doing. I want to be recognisable, not just for the kind of drawing I do, but also for the choice of subjects and colours.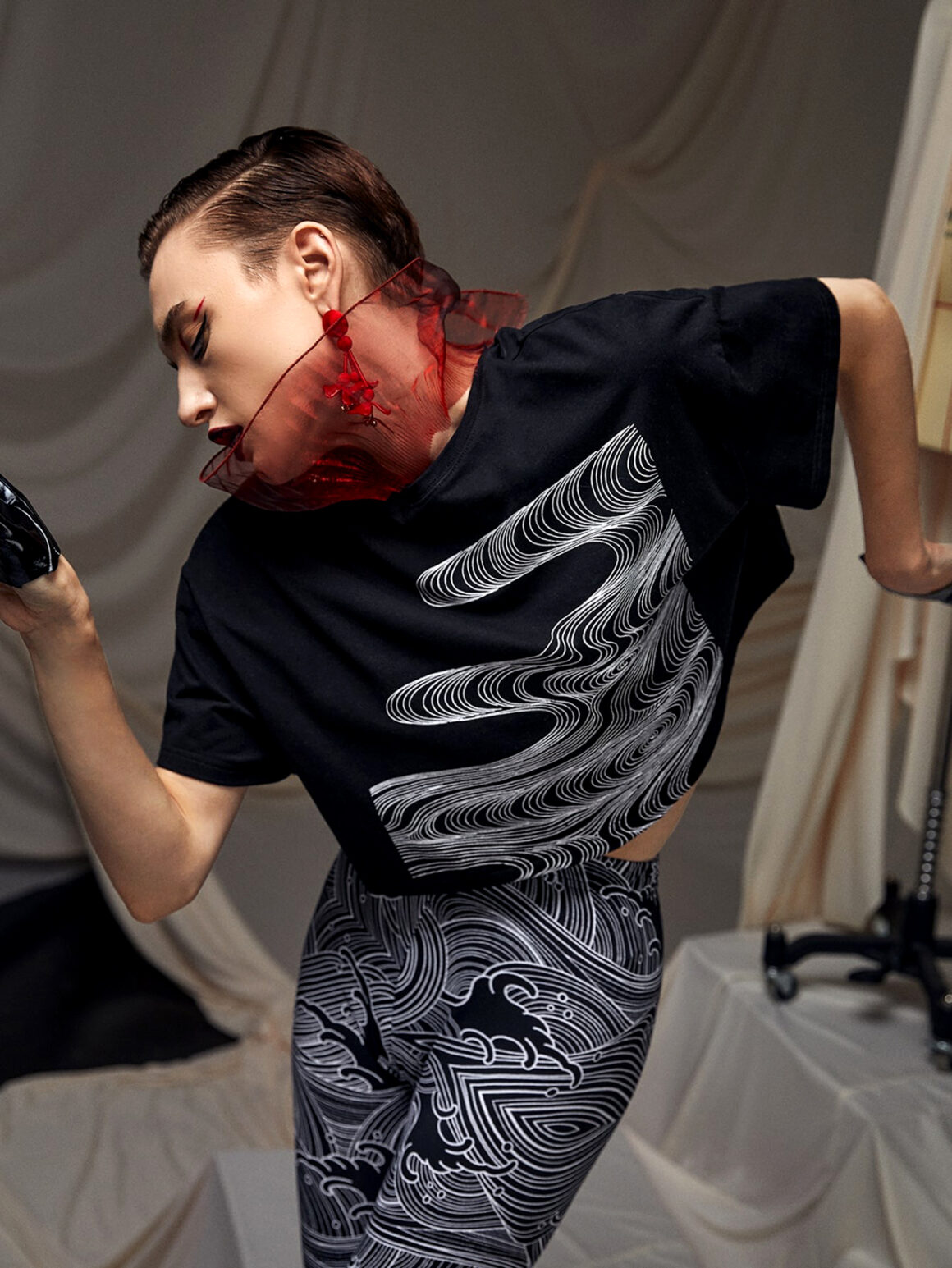 What kind of image of yourself do you like to project in your portraits?
In my portraits I like to project a professional image but one that is spontaneous too. I like to take a spontaneous approach to photography and tattoo, still with an eye on technique, but emotionally speaking, I think that spontaneity is key for a natural clean piece.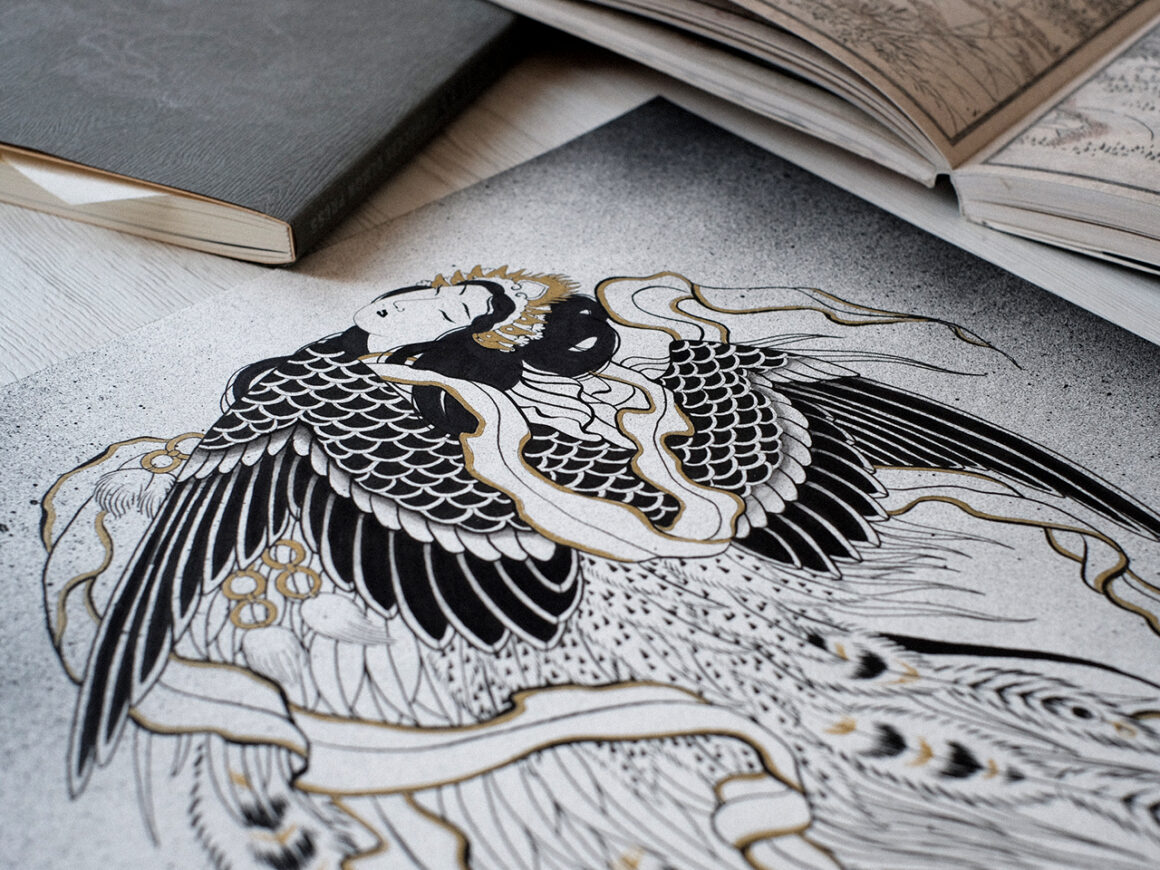 What are your secret passions in life?
To be honest my passions in life are not at all hidden! Because it is all about my work! I love tattoo and getting involved in anything to do with tattoo. So design, fashion, art and photography.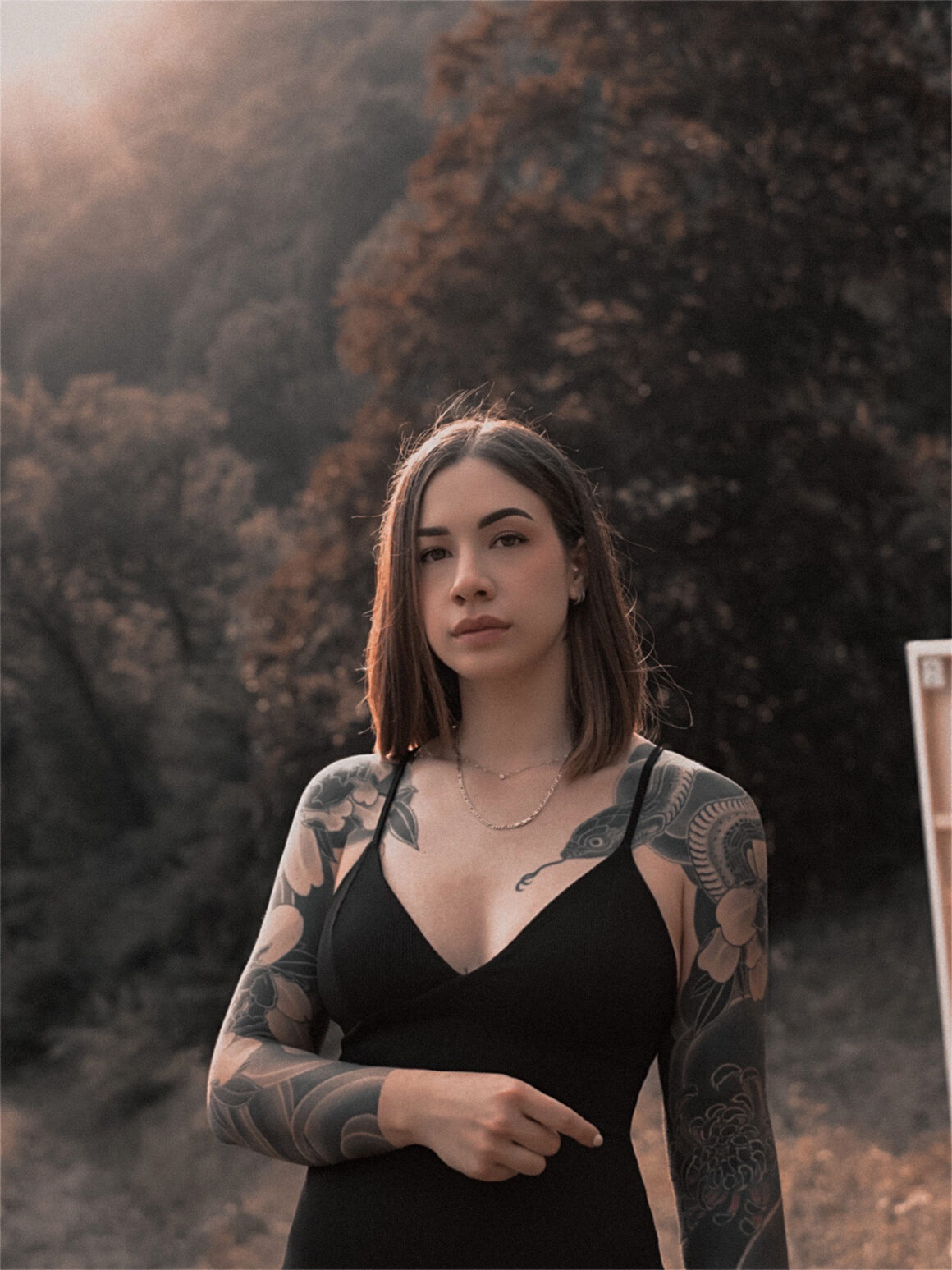 I also really love to travel, and Japan in particular reflects something of my personality. America is a fabulous place too, especially San Francisco. I'd love to go back there as soon as I can! Even though coming home and drawing in the evening while listening to some music, that's still my favourite place to be.