The tattoo artist we present you in this article works at "Black Rose Tattoo" in Barcelona and excels in styles such as Traditional American and Japanese. Let's find out more…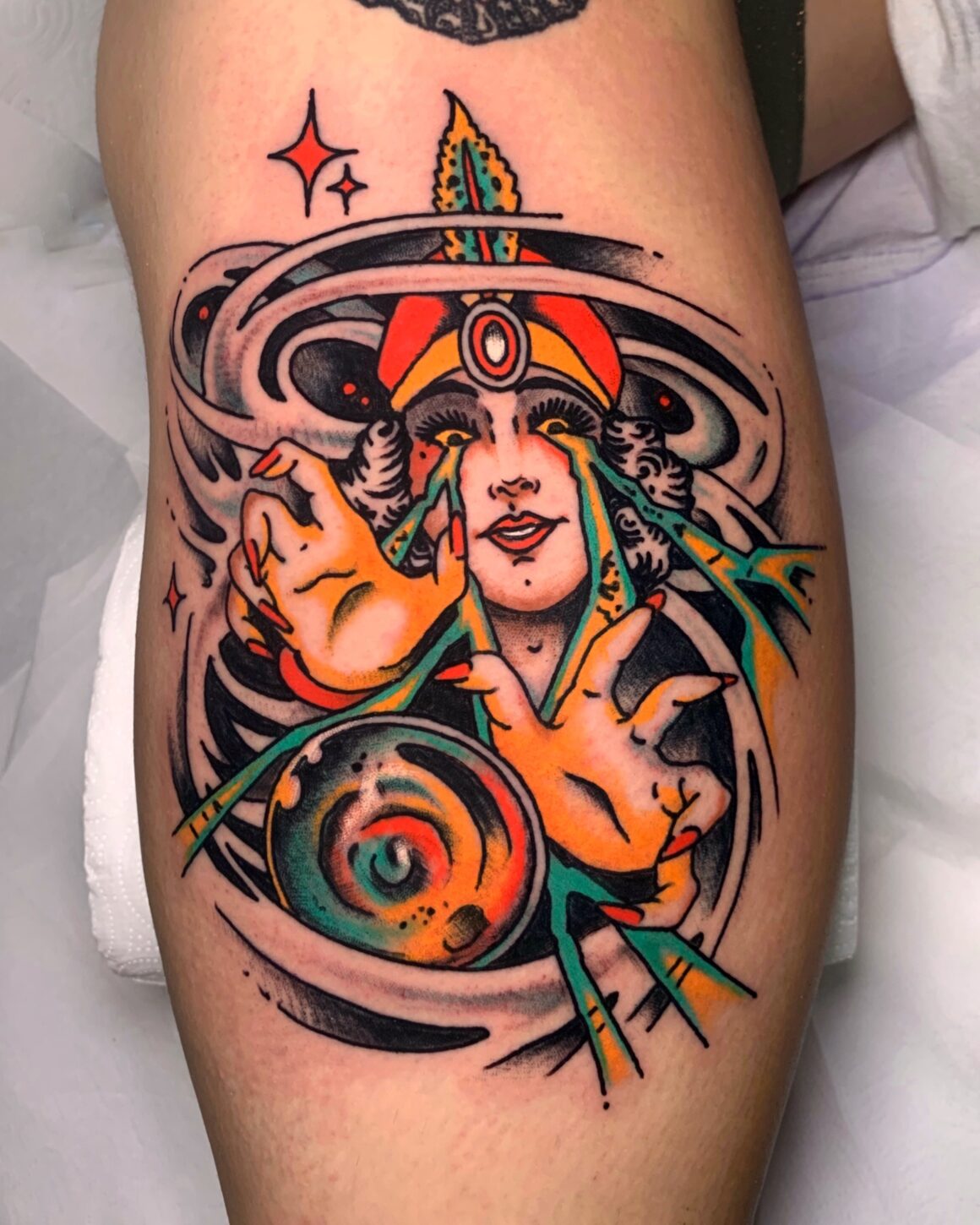 Hi Pablo, can you tell us something about yourself?
Since I was a child I was always attracted by tattoos. I remember that the first contact I had with them was when I was about 14 years old, I used to spend the summer in a little town in Spain and I remember seeing a friend of my family with his whole sleeve tattooed and freaking him out.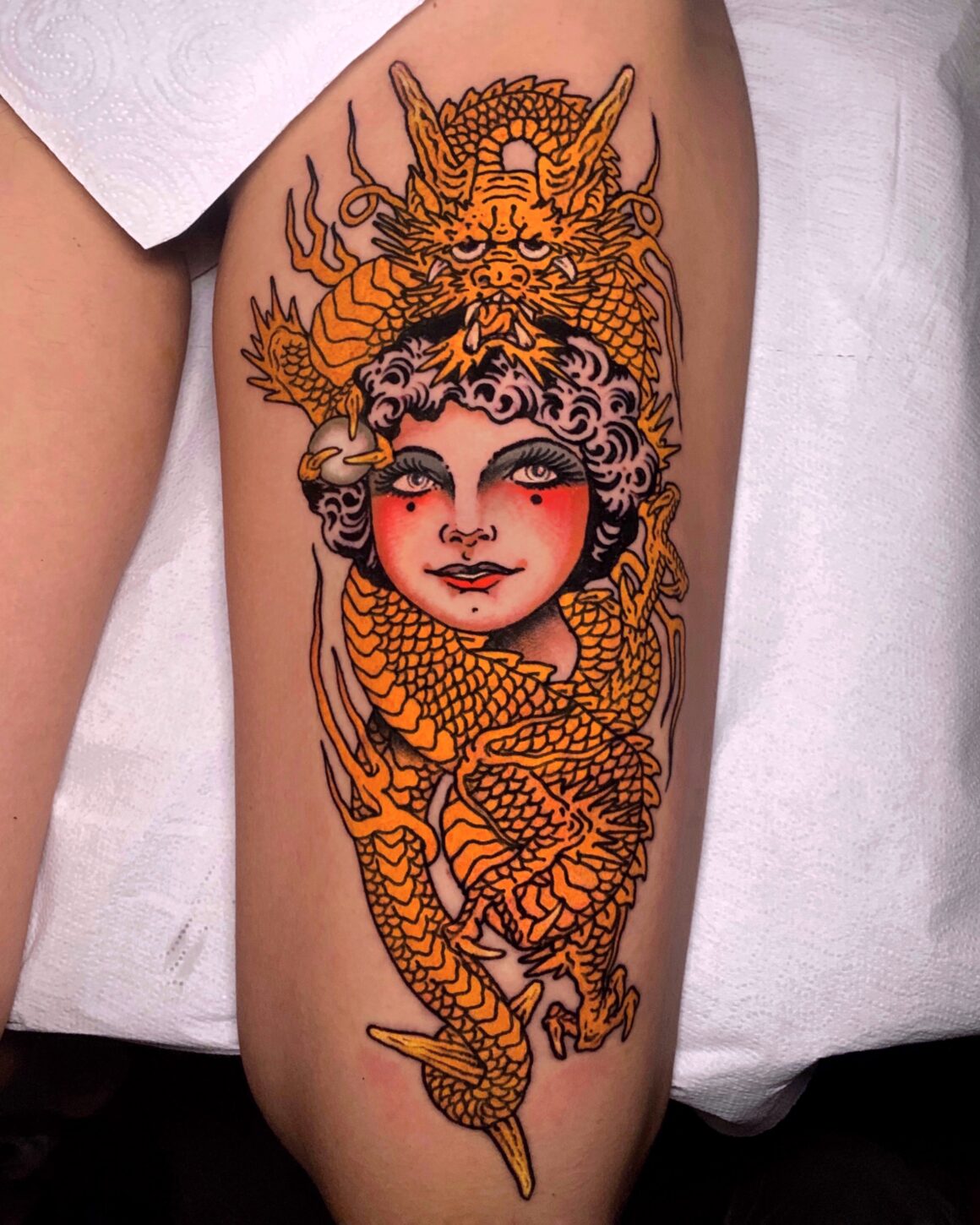 At that time I was listening to metal and rock music from the 90's, many of the singers were tattooed and I wanted to be like them! (laughs) I remember buying some magazines from those years and trying to redraw all the images of vikings, tribals and new school designs.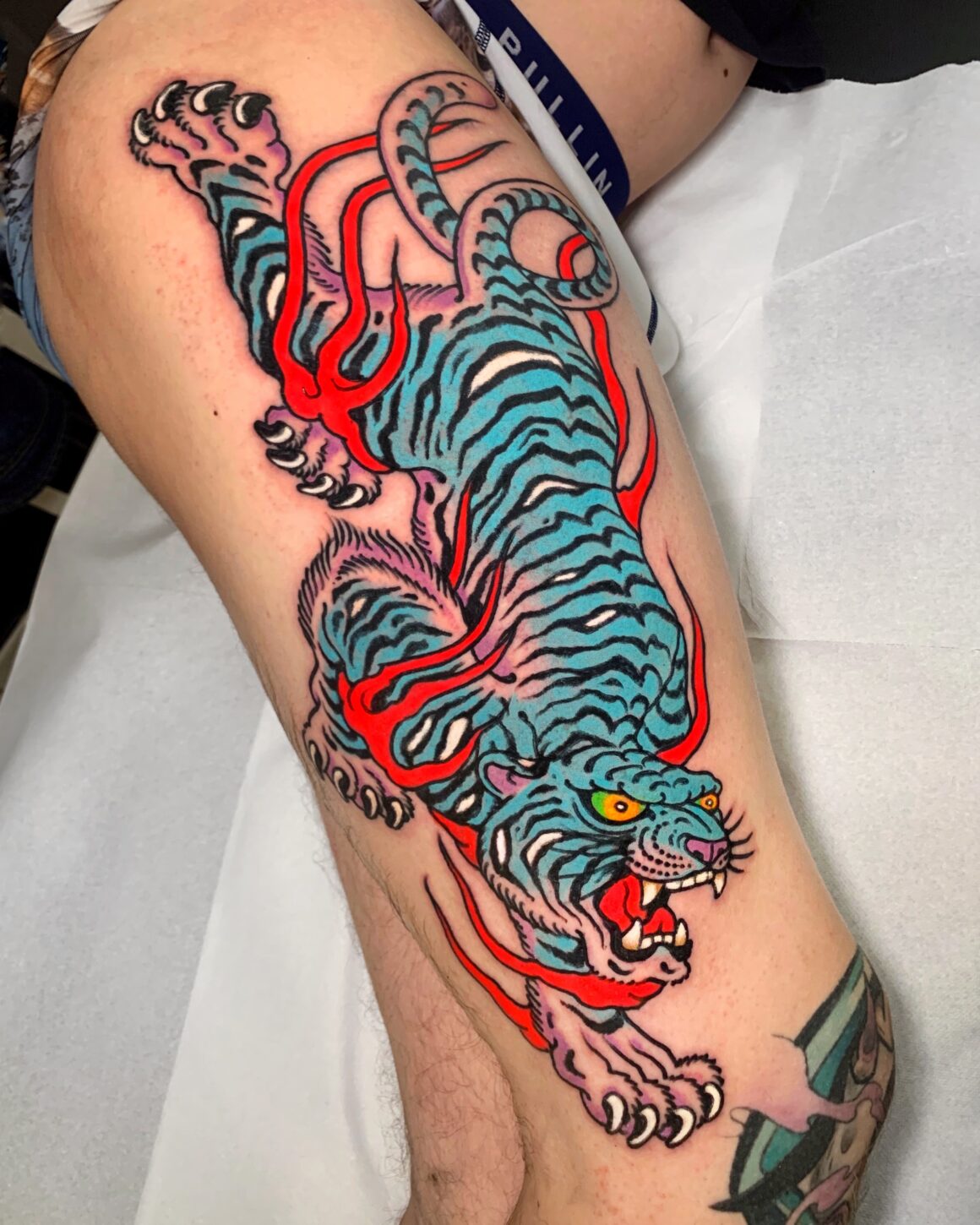 When was the dream of becoming a professional tattoo artist born in your soul?
It wasn't until I was 20 years old when I got my first tattoo and I started to be more interested in the tattoo world, although at that time I was studying fine arts and I didn't think about becoming a professional tattoo artist at any time. At that time I was very into the graffiti world and some of the people around me in that circle were also tattoo artists so… it was only a matter of time before the two hobbies came together!
Over the years I ended up leaving graffiti completely aside. I guess I did it because tattooing satisfied me creatively.
It started to pay some bills and kept me away from problems with the police. The opposite of what happened to me with painting in the street!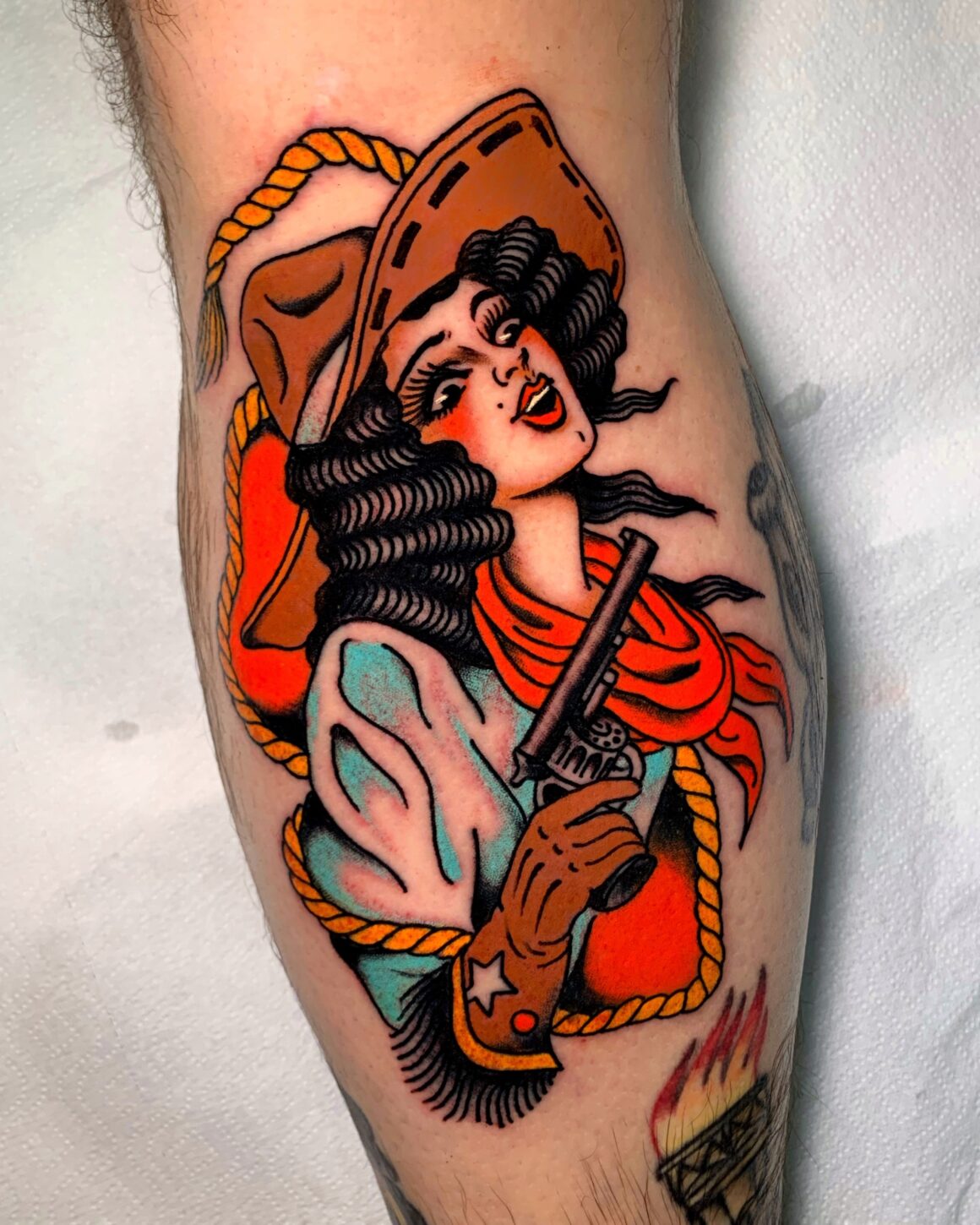 Have you had teachers/mentors in this job you feel you can say thank you?
I was lucky enough to start tattooing in Madrid. I remember that the first person I saw tattooing was Él Bara, from whom I was getting all the information I could by watching him work. I also did some tattoos in "Circus Tattoo", the store that Deno had in Alcorcón, which at the time also inspired me a lot.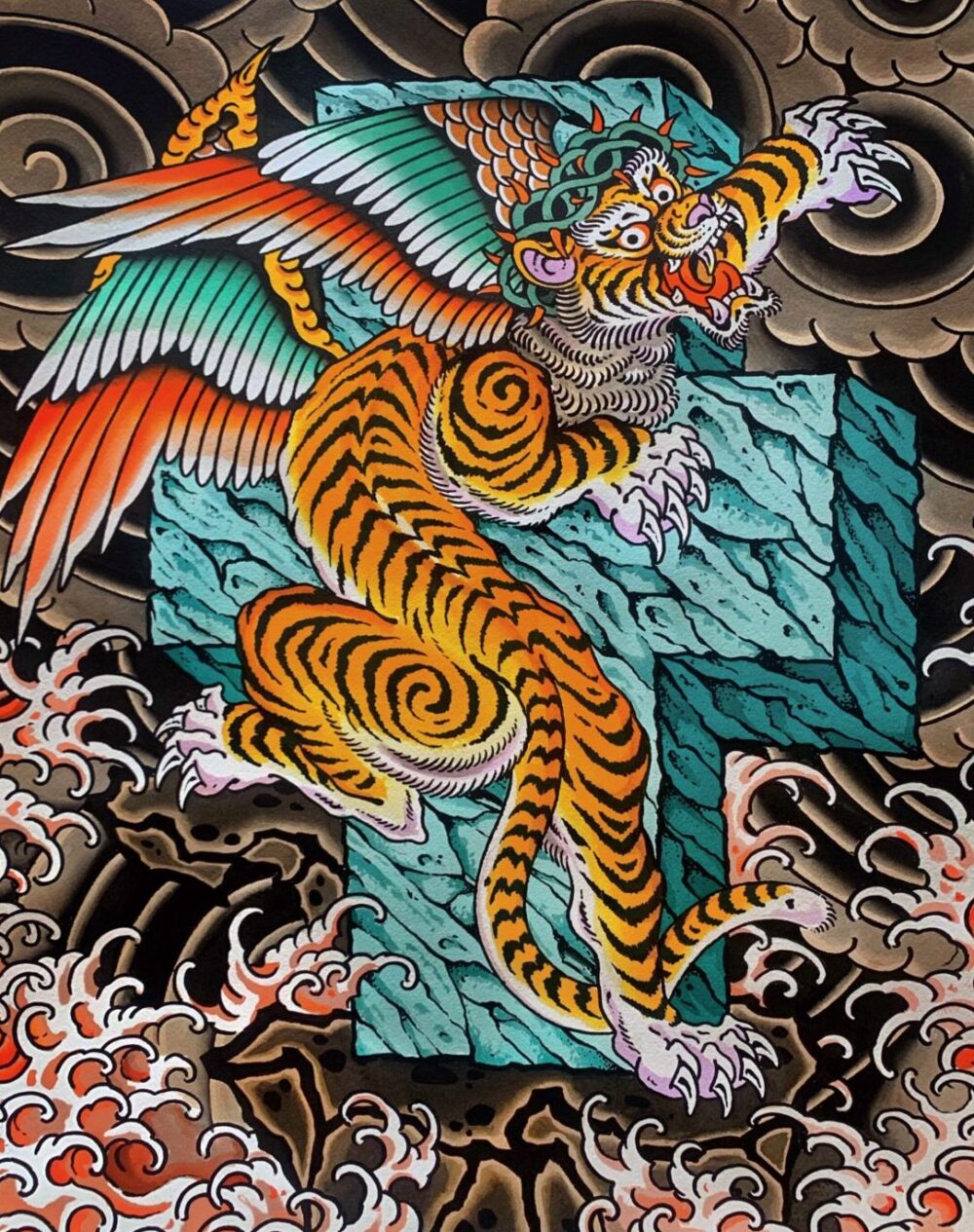 But those who influenced me the most in the beginning were Over, who now works in Veneno Madrid, Jaime Negro who recently opened his store in Motril and El Veso, from whom I acquired my first coil machine, which I still use today 10 years later and I still consider my best machine.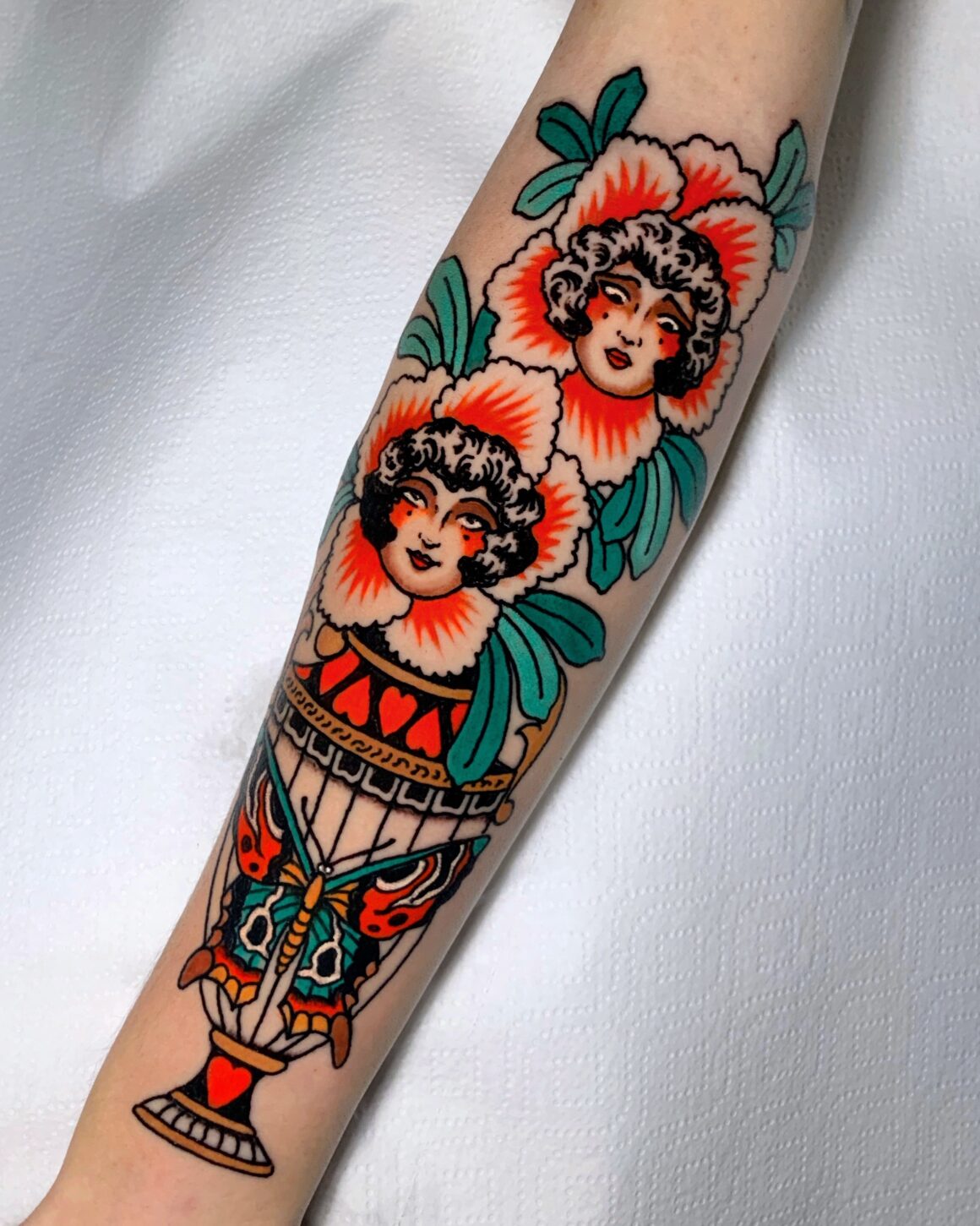 Do you think that in your works there is an absolute respect for tradition or more contamination between different styles?
I suppose there's a contamination between different styles, especially Traditional American and Japanese. Although I've never been a very orthodox person I've always tried to stick to tradition, although I've often kicked tattoos for lack of knowledge, mixing iconographies that didn't work well together and choosing the wrong references for my drawings.
Based on mistakes I've learned to choose them and to define more what I consider a good tattoo.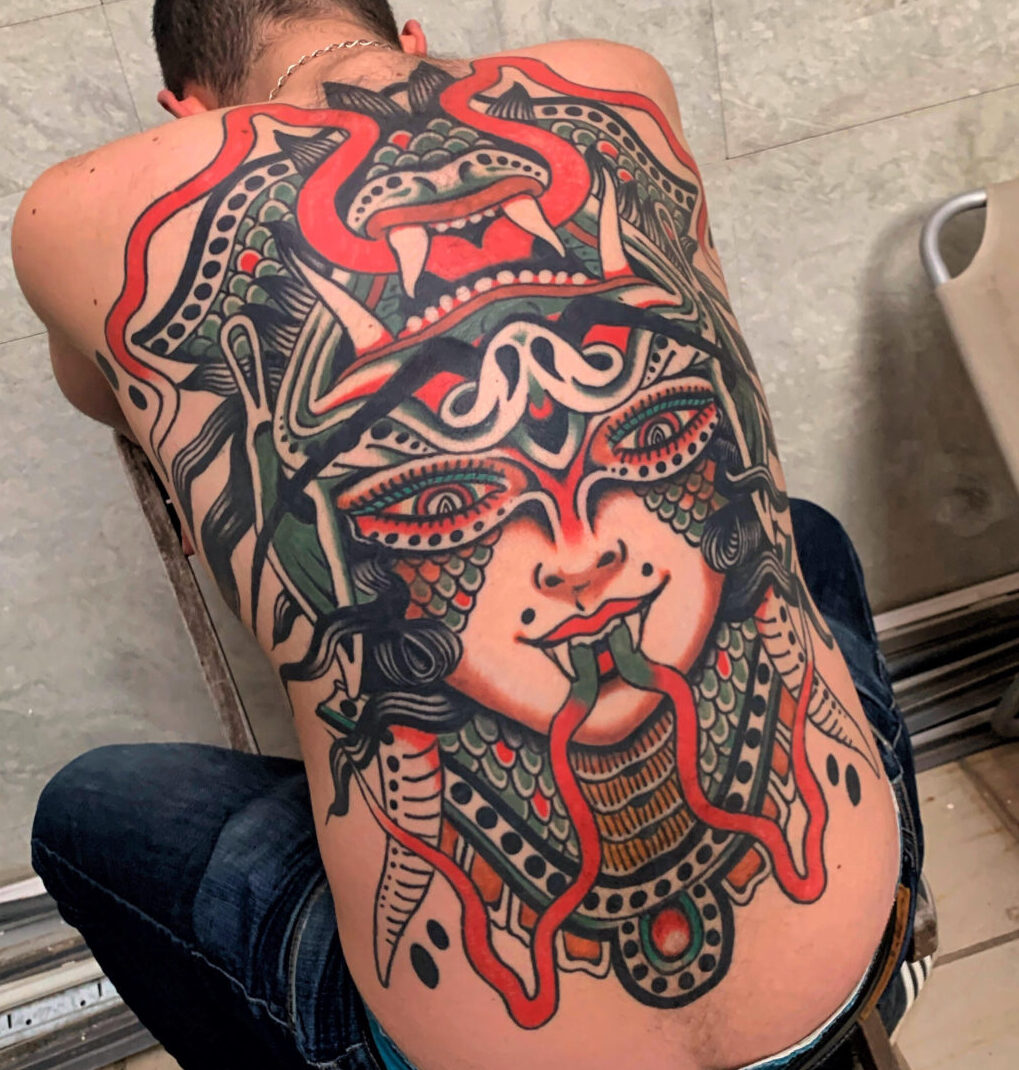 What is the input that creates your incredible female figures?
I did use and still use today references from early 20th century illustrators like Alberto Vargas girls, Gil Elvgren, Charles Dana Gibson's portraits. I have also been very interested in other more contemporary images from comics and fantasy illustration with artists like Luis Royo, Frank Frazzetta and Boris Vallejo. I suppose that by looking at them and studying them I have ended up learning to draw and to create my own identity when I draw girls.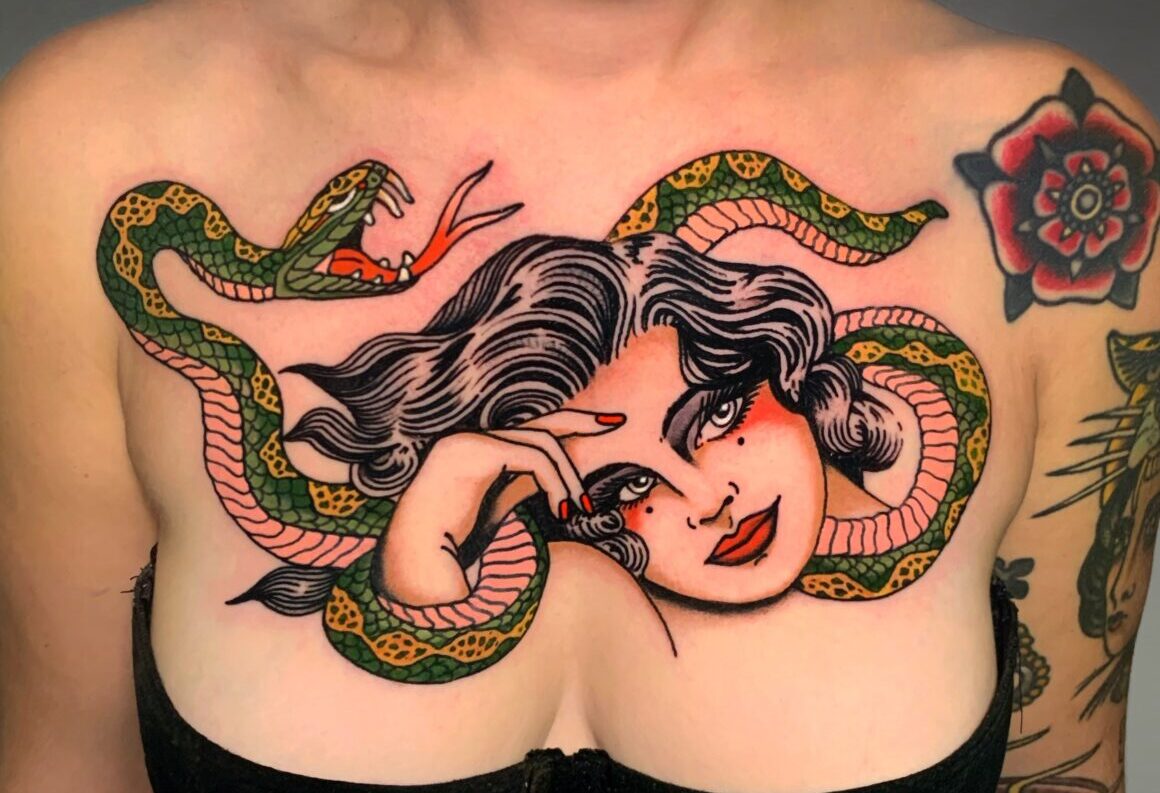 How do you feel working at "Black Rose Tattoo" in Barcelona?
I always feel at home, we are a little big family and we create there a good temple of tattoo.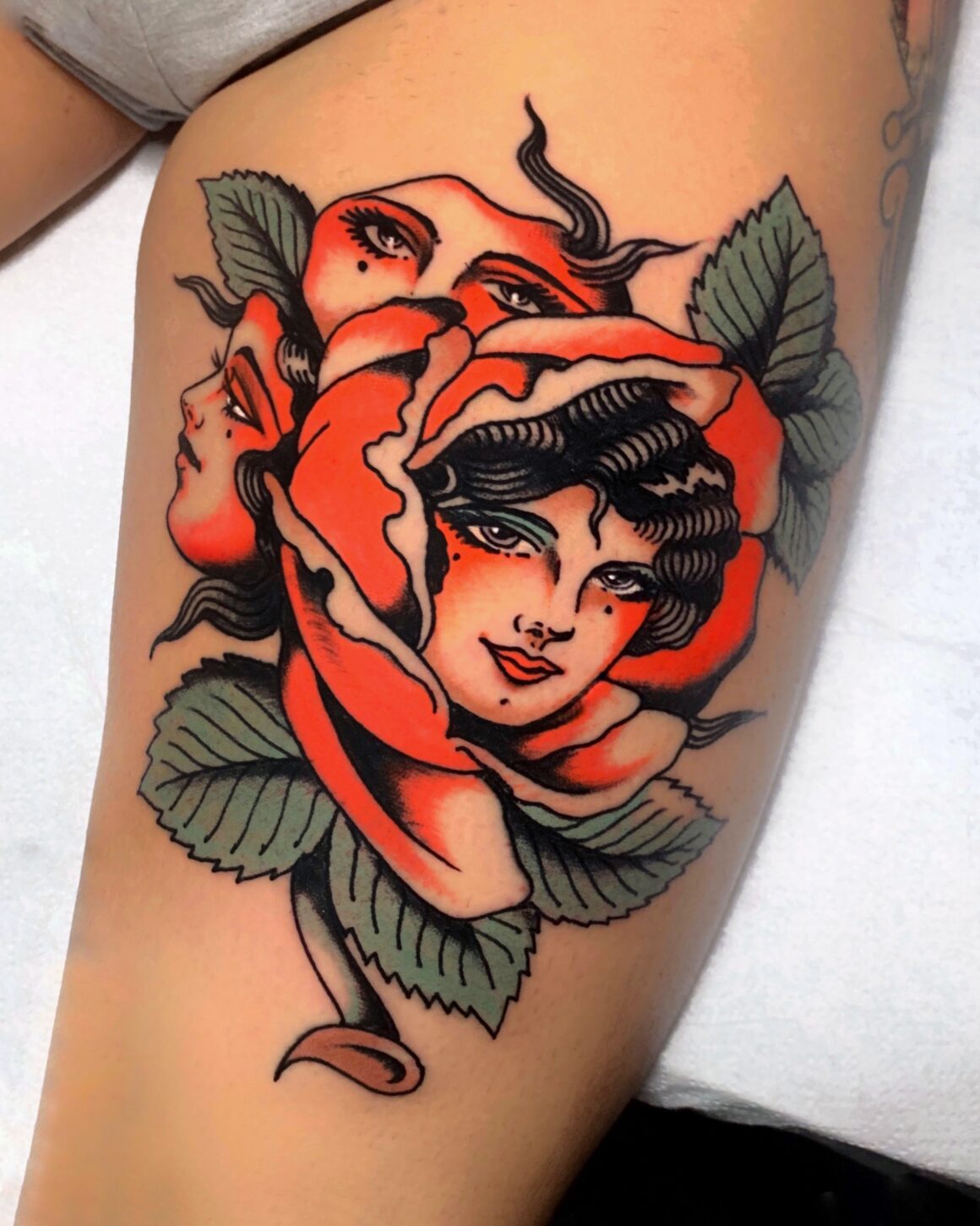 Can you describe the studio and who works there?
In the team right now is Coque Sin Amo, Hugo Tatuajes, Ordi and Eme Romero. We all do Traditional and Japanese, so we constantly and creatively feed each other in the studio.
The studio is located in Gracia, one of the most emblematic neighborhoods of Barcelona and its walls are a good museum of flashes, originals and paintings. So if you happen to be in town do not miss the opportunity to visit "Black Rose Tattoo"!