Ancient Newari and Tibetan paintings, woodcarvings from temples and monasteries, cultural dresses and jewellery from Nepali tradition are all inside the creative soul of the tattoo artist Soonil Xhead.
He lives in a very spiritual city, Pokhara, and it's there that he opened his tattoo shop, a crossing point of people who loves to travel around Nepal and Tibet.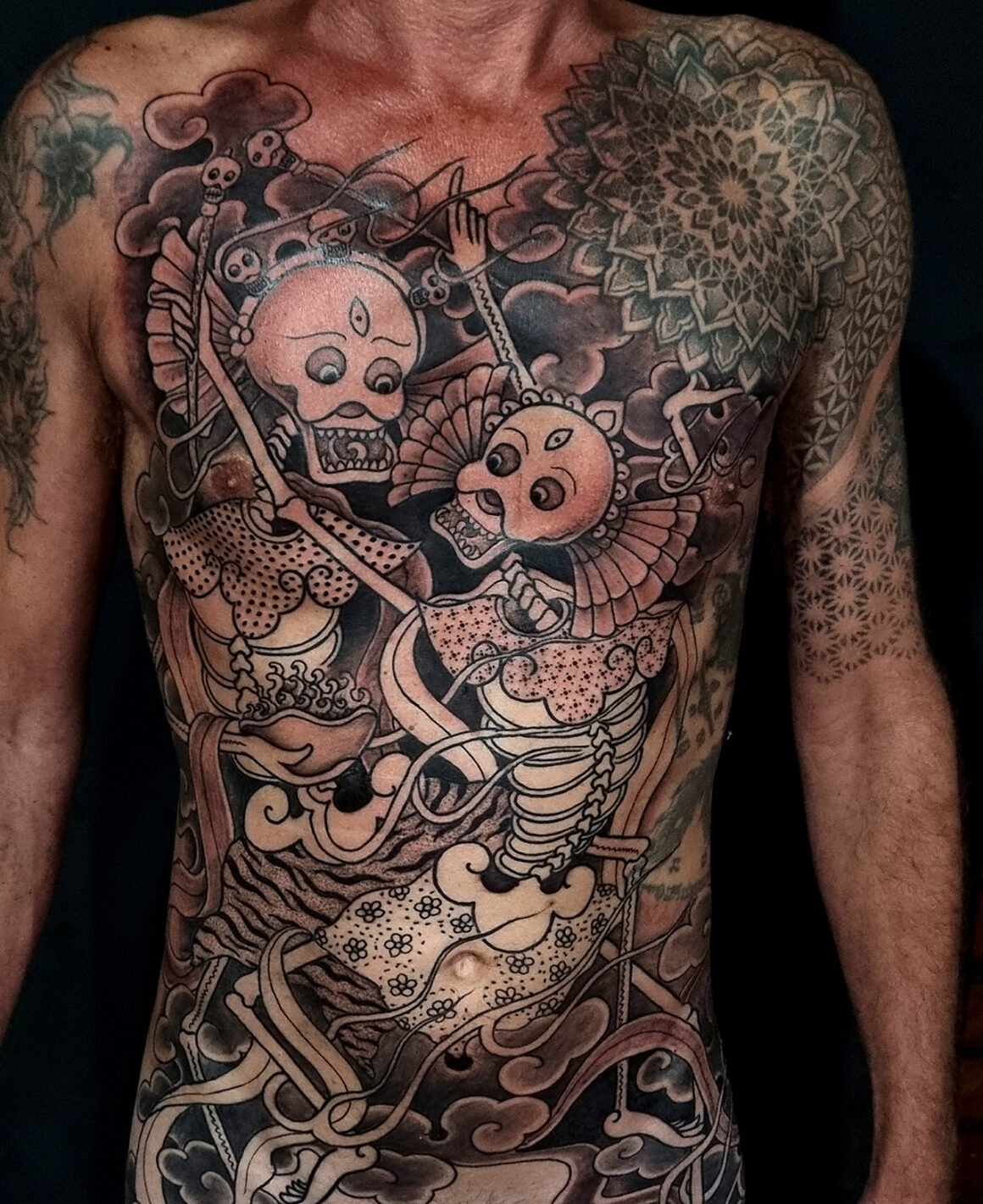 Hi Soonil welcome to Tattoo Life! Would you like to introduce yourself to our readers?
My name is Soonil Xhead, I am from Nepal and have been tattooing for the past 11 years. I live in a city called Pokhara, where I opened my shop Xhead Tattoo Inn 10 years ago.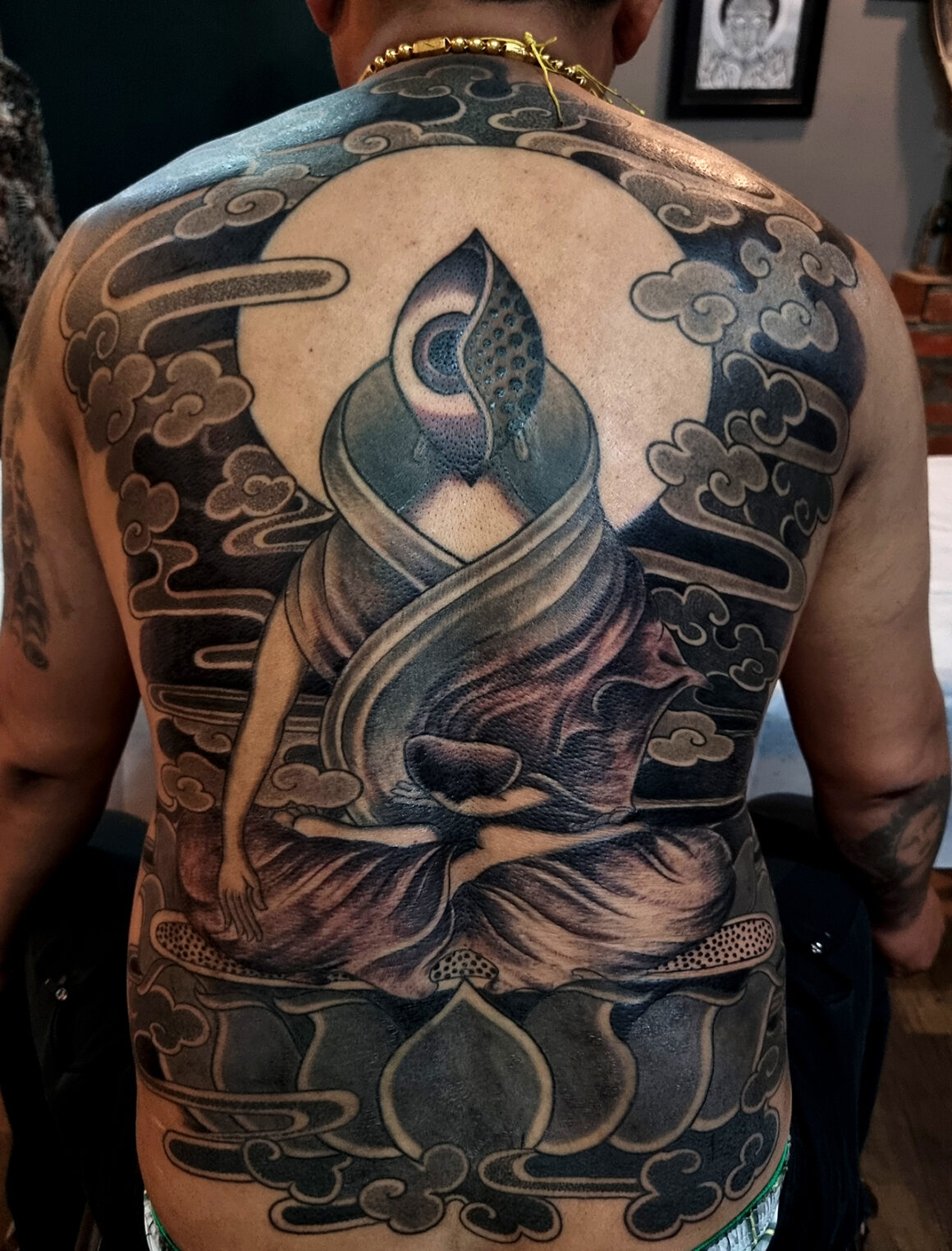 The visual art tradition of your country is part of your style. Could you tell us more about the Nepali culture?
Nepal is a multicultural country, geographically landlocked between India and Tibet. 123 languages are spoken here by different ethnic groups and tribes. The Mother language is Nepali. Hinduism and Buddhism are the mostly practiced religions in Nepal.
The country is full of temples and monasteries; people caste systems exist here with their own practiced festival, different food cuisines, cultural dresses and dance art of living. The ancient tantric yogic shamanic culture and tribes exist in Nepal. The painting, sculptures, woodcarving, pottery and architecture in Nepal have history of centuries.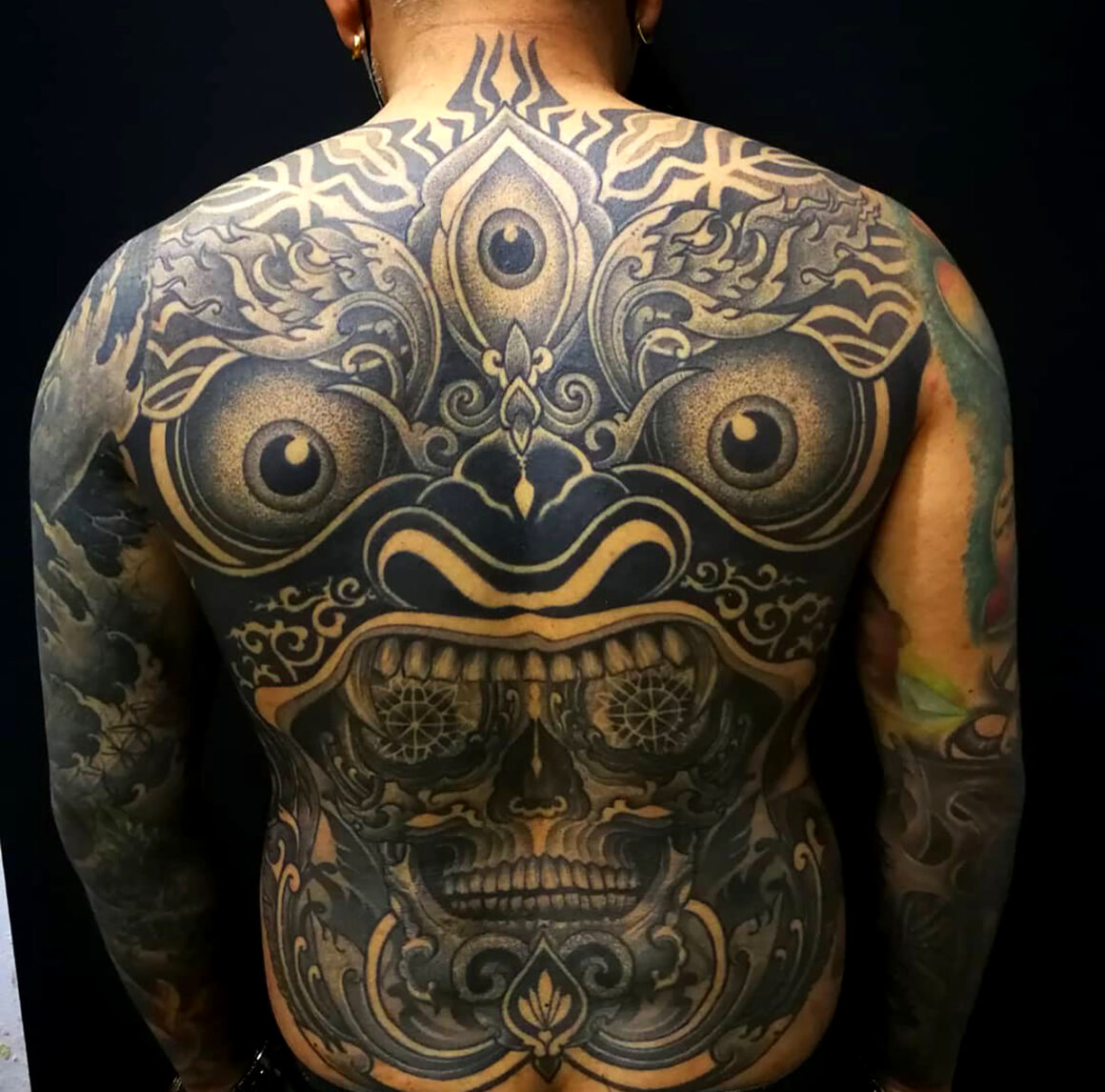 How did you come across tattooing and how did you learn to tattoo?
I had seen few tattooed guys in my hometown on my teens. Not many modern tattooed people were in Nepal. Seeing those guys with tattoos was definitely a 'wow' time for me. In 2012 I met a travelling tattooer 'Dilu Rai' who introduced me to tattooing. Before that I got few tattoos on me but I never had the courage to ask anything about tattooing to the tattooists who made them.
On showing my sketch book to Dilu Rai he encouraged me to buy machines and start learning tattooing.
Few days after I met him, I bought my machines and started tattooing at home for my friends and families. Later I did 6 months apprenticeship in 'Anands Tattoo' in Pokhara.
I opened my own shop in 2013 doing very small and simple tattoo designs. Being alone in the shop at the beginning I started learning on my own with the help of different tattoo magazines, (Machine Gun Diaries, in particular helped a lot) interviews to tattooers, YouTube videos… Slowly by welcoming guest artists I learnt a lot from them as well… I am still learning the craft and I am super grateful and enjoying it.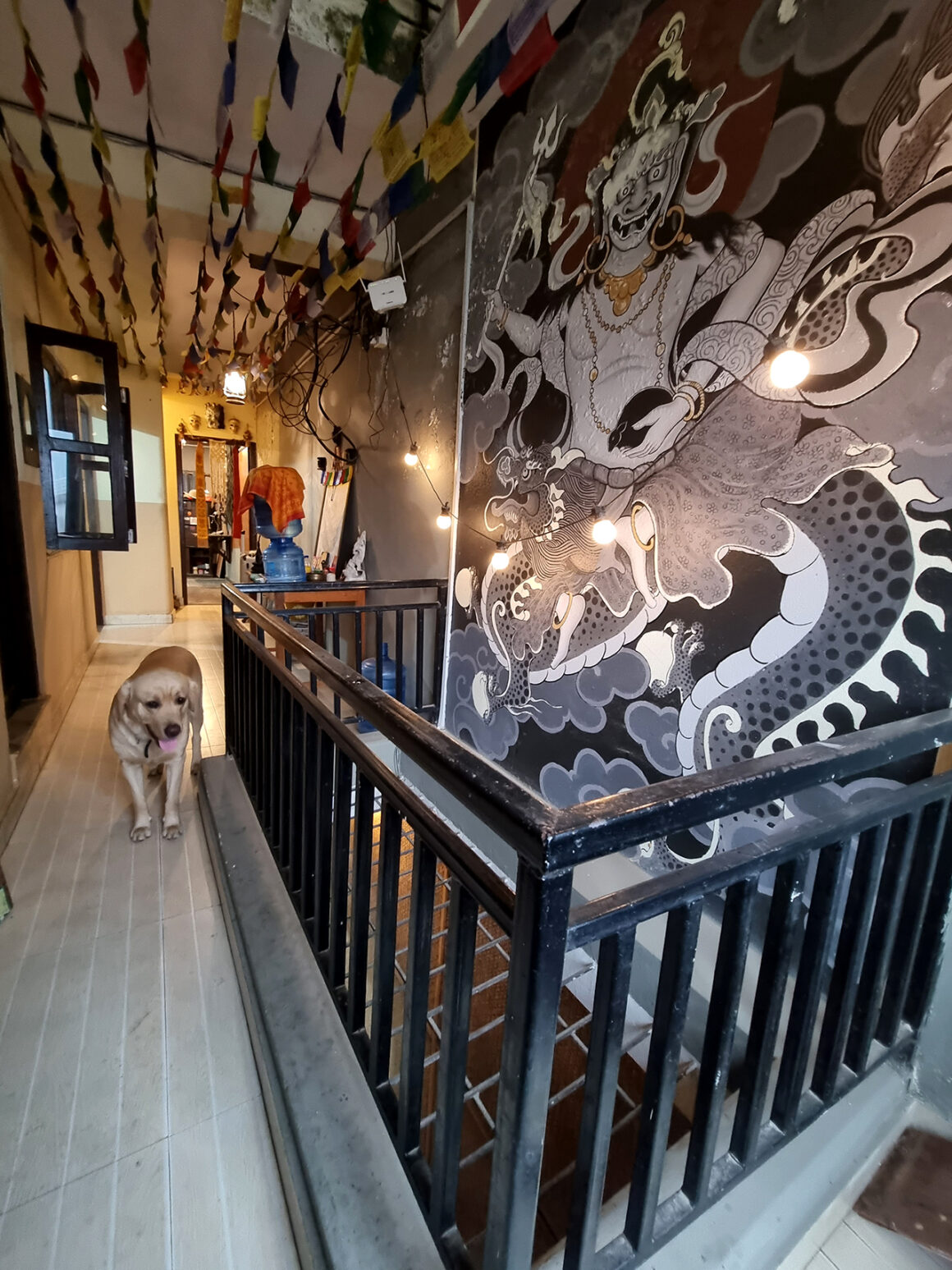 Did you attend an art school or you are self-taught?
I never attended any art school or lessons. I am totally self-taught.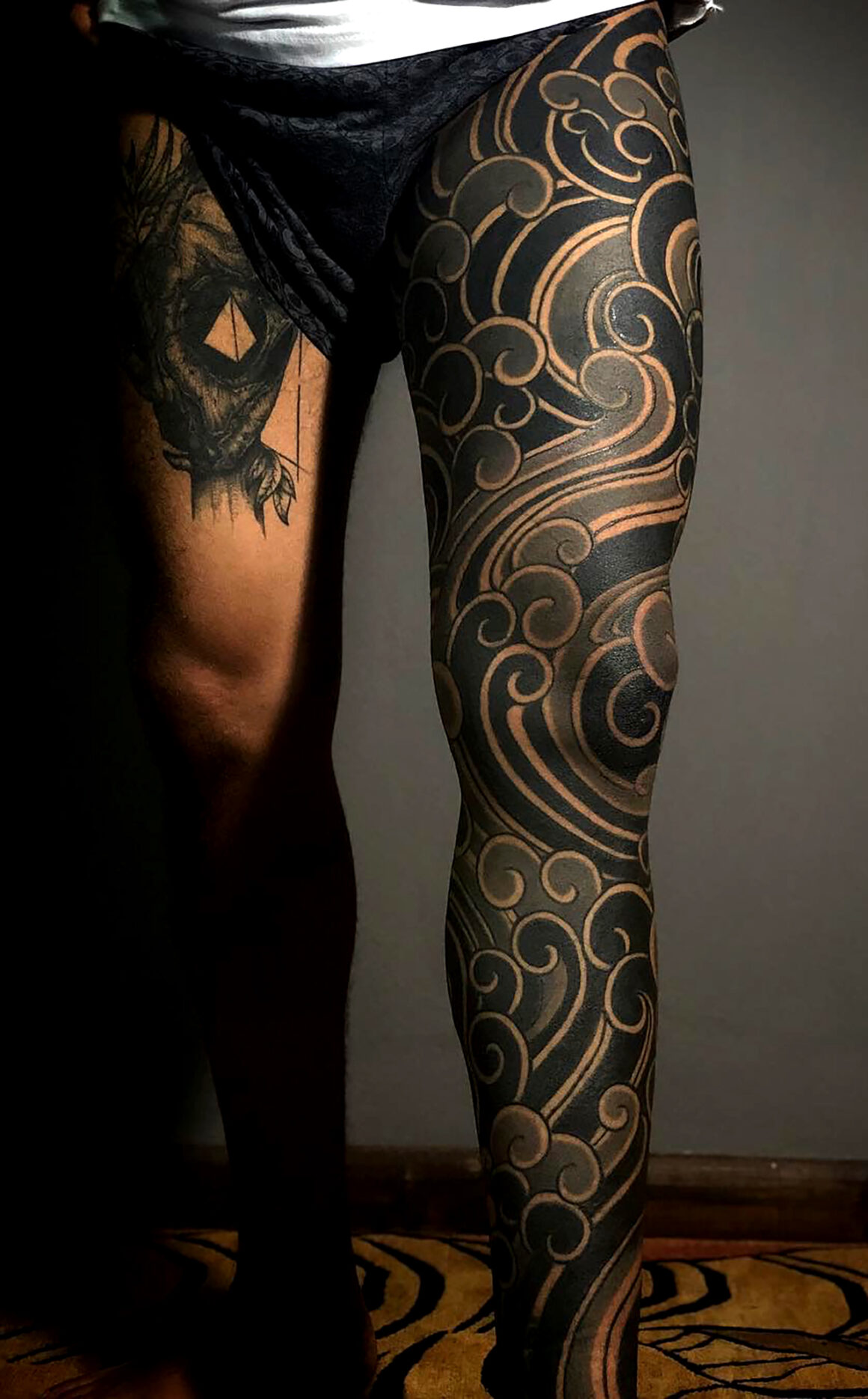 When I think about Nepal I imagine a spiritual place, out of this world for quiet and peace. Is it like that? Can you describe the kind of clientele that comes to you?
Nepal as a whole is a spiritual country. The place I live and work is called Pokhara. A beautiful city in Nepal, gateway to Himalayas, full of lakes, hills and mountain. My clients are mostly the travellers from all over the world. Mostly the hippie vibes and spiritual seekers who travel to Nepal.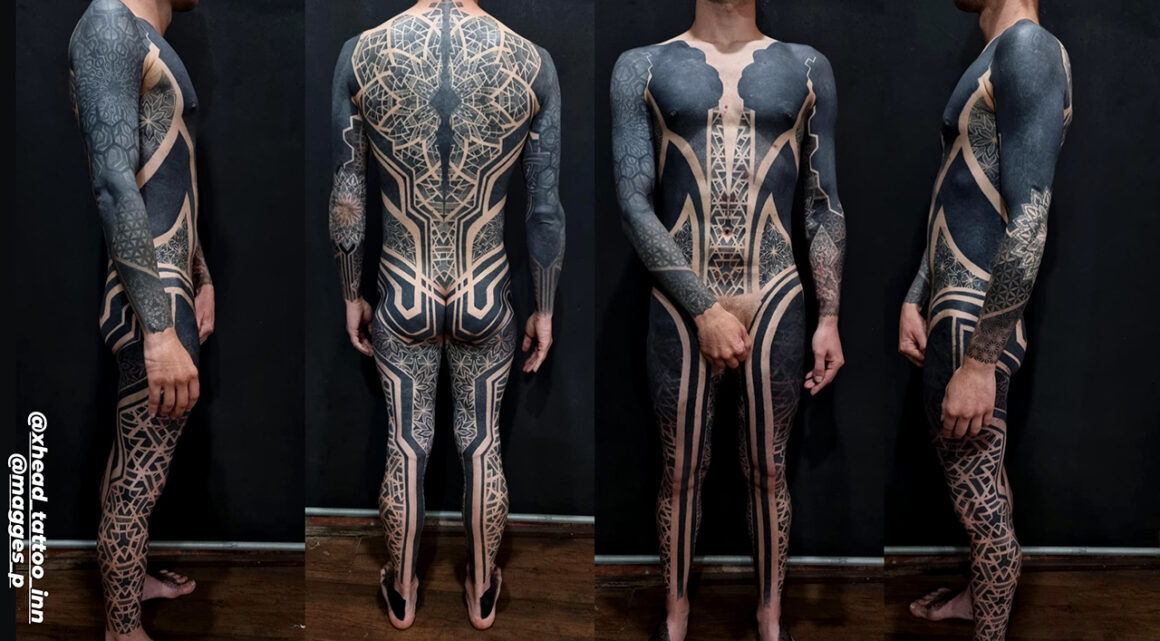 Going back to your tattoos, which are the subjects you prefer to do?
I like to do mostly ornamental tattoos and designs. Ideas and inspirations mostly come from ancient Newari and Tibetan paintings.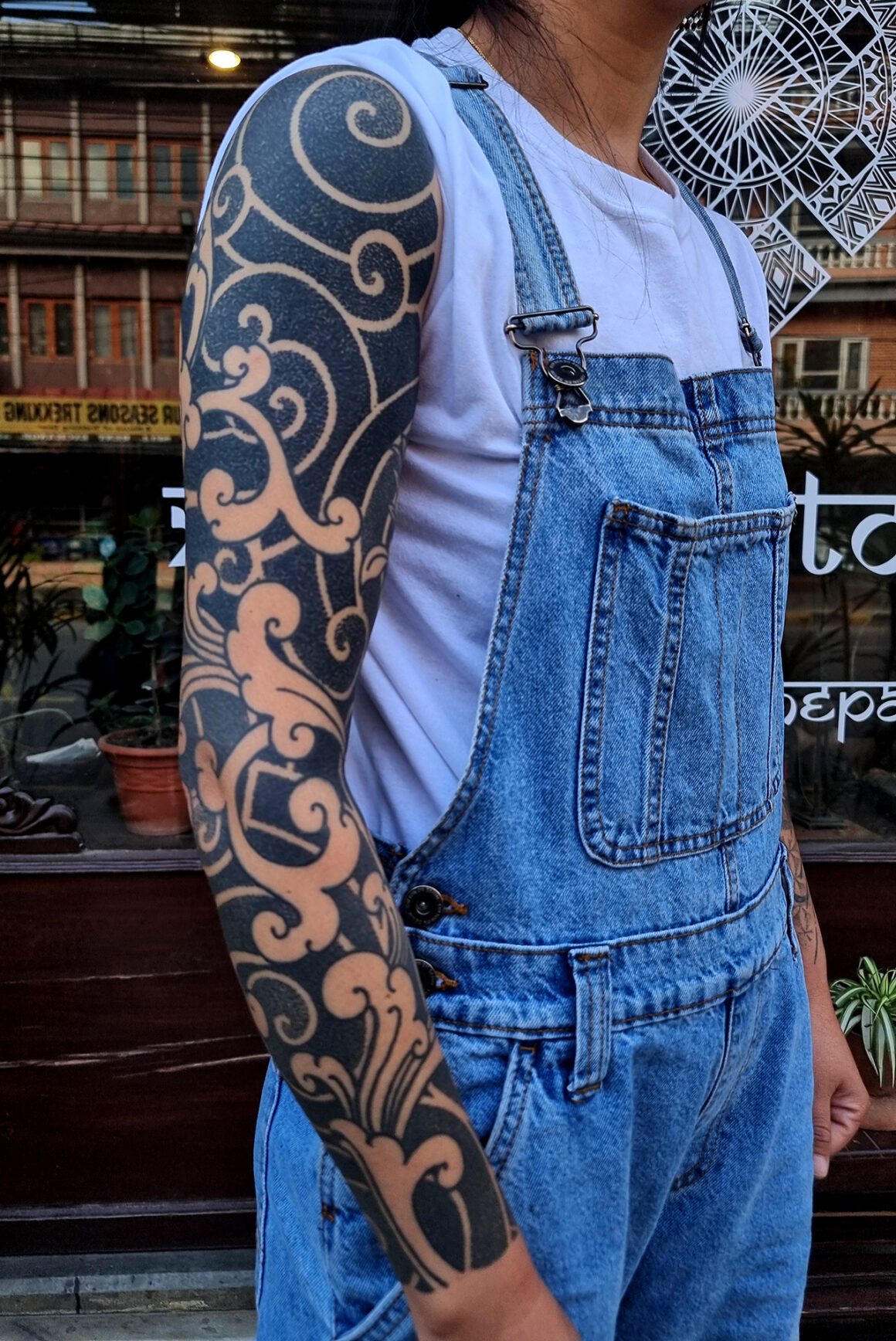 Also from woodcarvings from temples and monasteries likewise from cultural dress and jewellery I bring my inspiration to tattoo designs. Apart from ornamental tattoos I often do geometric and abstract. I also like to play with air, water, and fire elements sometimes with religious character.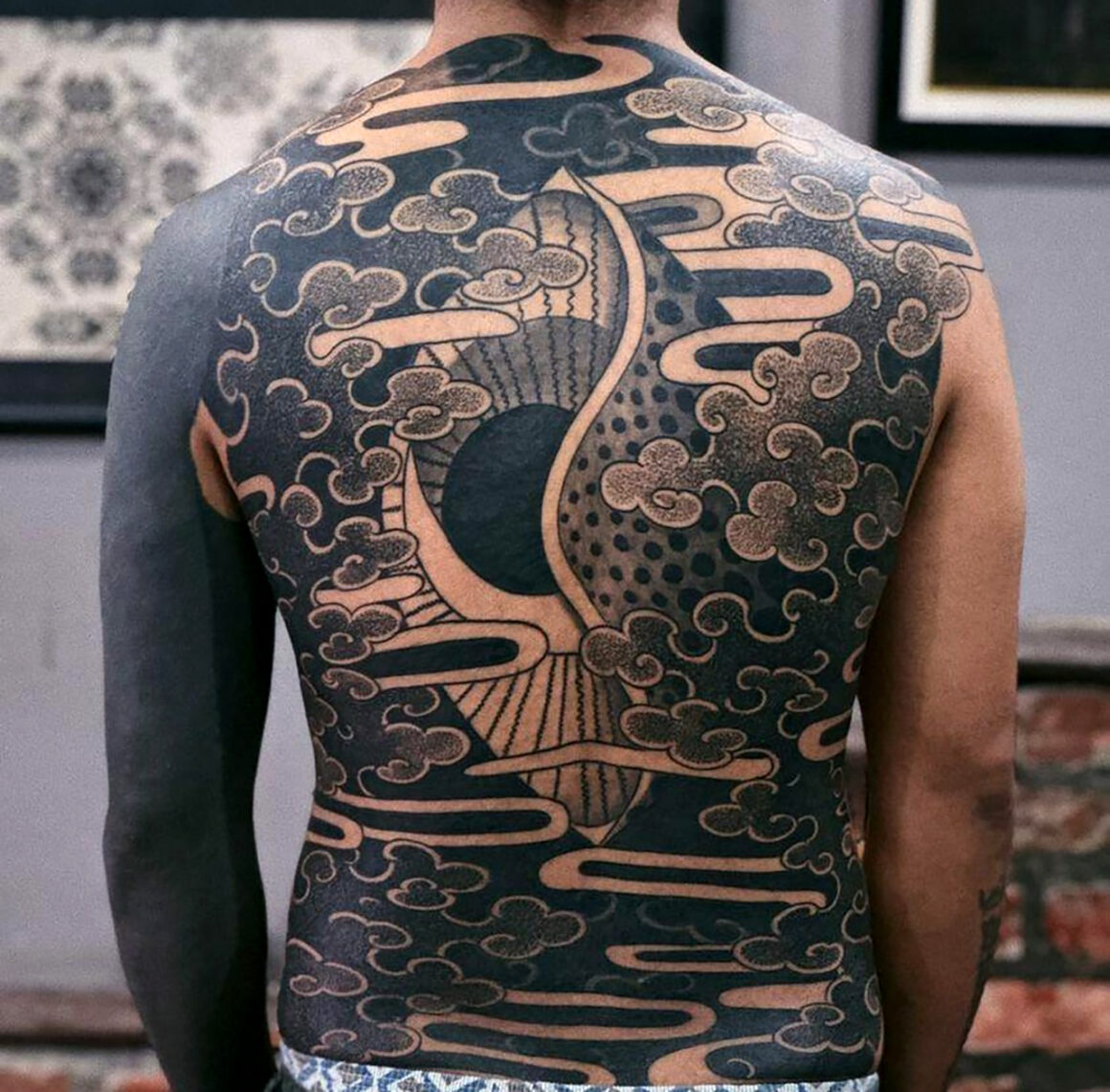 What are the characteristics of your style? Only black and what else?
I just like black and grey and skin tone for my tattoos. I find them more powerful. In future I would love to bring some colors in my work.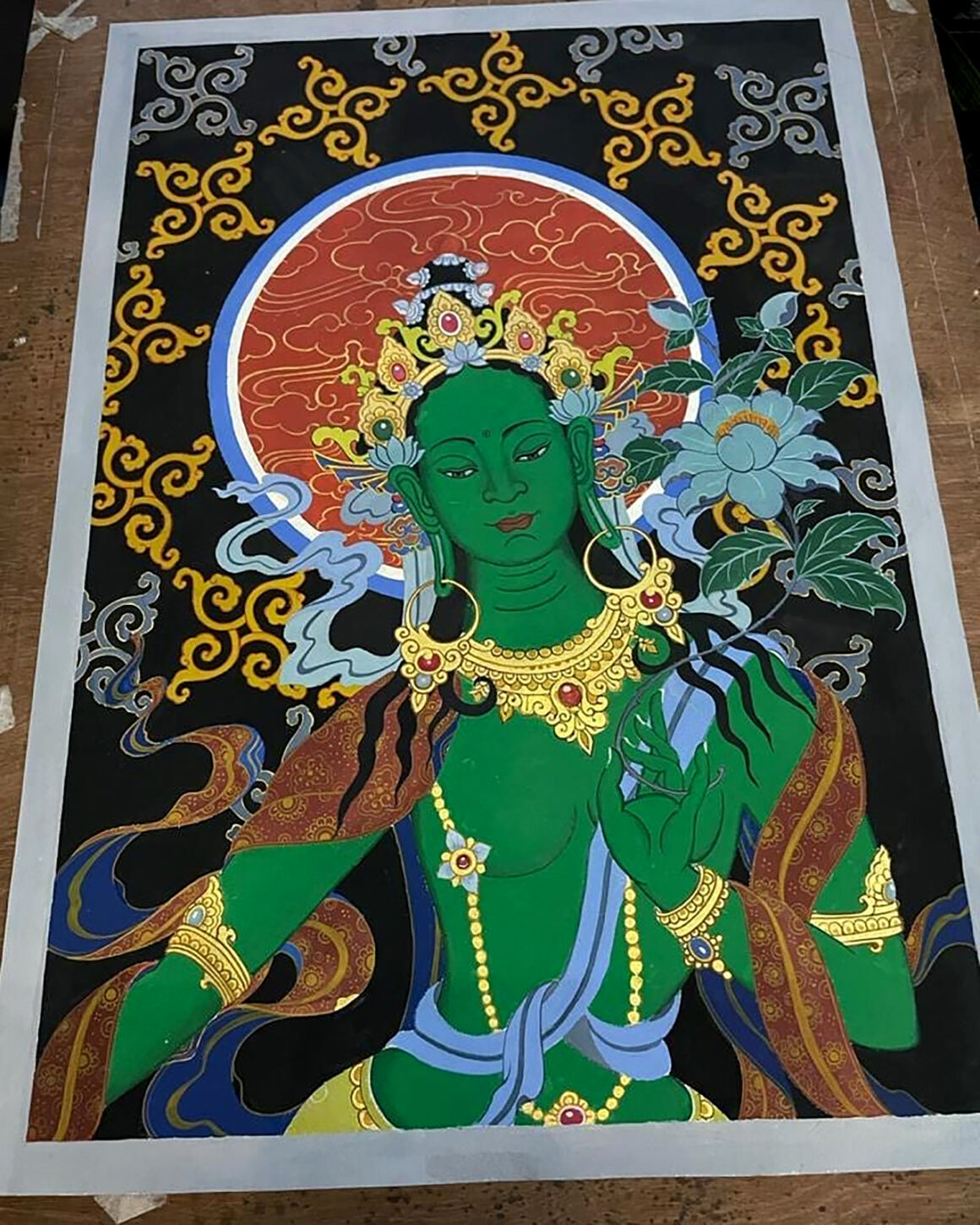 Do you also work with other media?
Other medias are very new to me. I am trying to paint with ink, acrylic, watercolor on paper. I do paint walls and woods sometimes. It's just something I am learning and having fun with while I take a break from tattooing.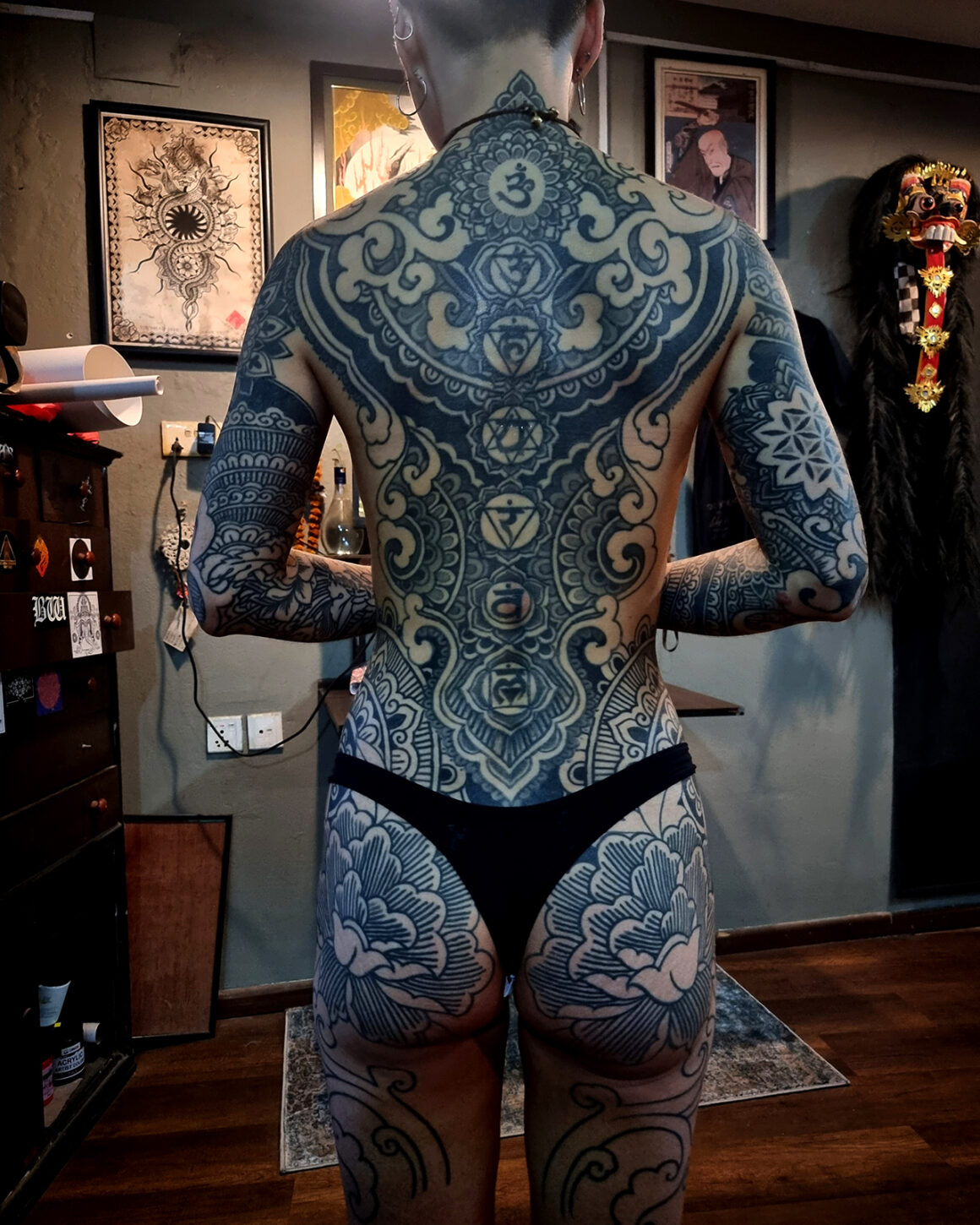 Last question certainly of interest to our readers: do you do guest sposts around the world? If yes, where do you plan to travel?
So far I have travelled to Europe twice where I did my guest spots. Recently I've just come back from there. I did my guest spots at 'Into the black' in Switzerland, "Padma tattoo" in Holland, 'Folk tattoo' in Barcelona and 'Overstrand tattoo' in Belgium.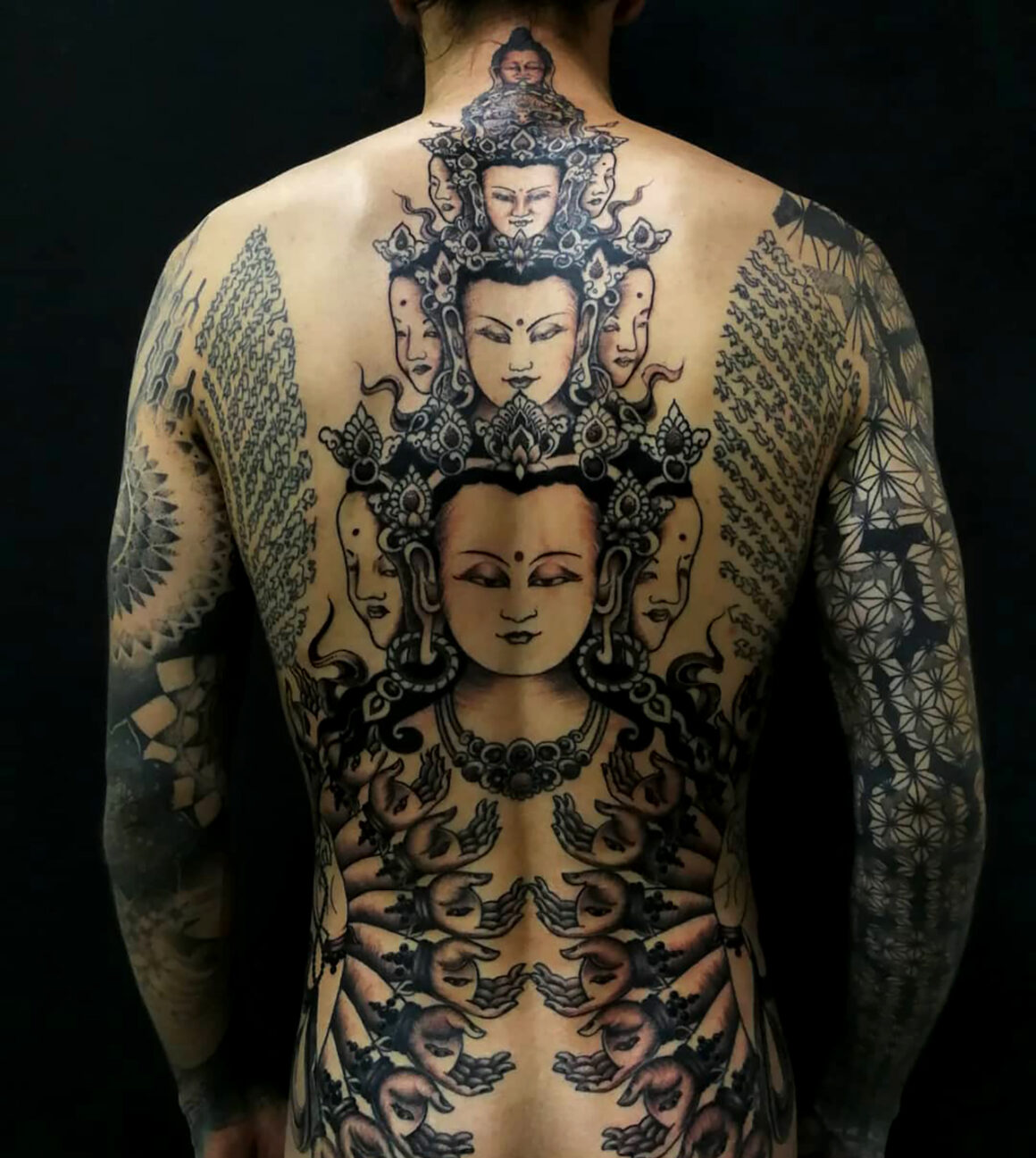 I also do guess spots at 'Cross tattoo' in Thailand and at ' The Wall tattoo' in Macau. I'll be back at The God's of Ink tattoo convention in Germany next year and continue my guest spots around.This year I'll be travelling also to Australia for tattoo conventions and guest spots.