The record will be released next February 11 on Gibson Records. Listen to the single 'The River Is Rising' and enjoy Slash's new guitar available in a limited edition of only 250.
After a decade together and four albums behind them, Slash ft. Myles Kennedy & The Conspirators haven't let any obstacles stop them, not even a global pandemic.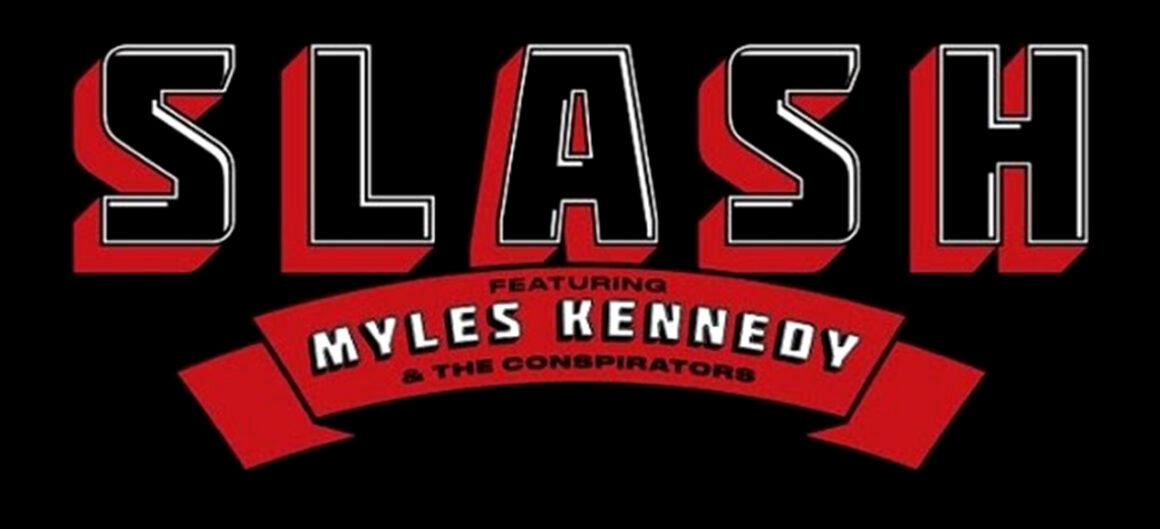 February 11, 2022 will see the release of '4', the fifth solo album from Slash and fourth with his band featuring Myles Kennedy (vocals), Brent Fitz (drums), Todd Kerns (bass and vocals) and Frank Sidoris (guitar and vocals). A vibrant rock album, fueled by memorable guitar hooks and catchy melodies, powerful choruses and even bigger riffs. '4' is a natural continuation of the their previous offerings.
This is immediately clear from the first song and first single, 'The River Is Rising.' You can watch the video here below:
Slash himself describes the creative process of this brand new song: "There are two or three songs on the album that were written during the pandemic, everything else was already written. 'The River Is Rising' is one of the last songs I wrote before we started pre-production, and being a new song with its own energy, it was the first thing we focused on."
Slash adds: "It's the youngest song on the album, and the double-time part is an idea of mine that I put in at the end of the arrangement. Then, when we were at RCA, Dave Cobb suggested putting it right after the breakdown. So, we went straight to the first part and I simply played the solo on that. It was one of those moments where we were jamming along, looking for the perfect arrangement, and it just happened."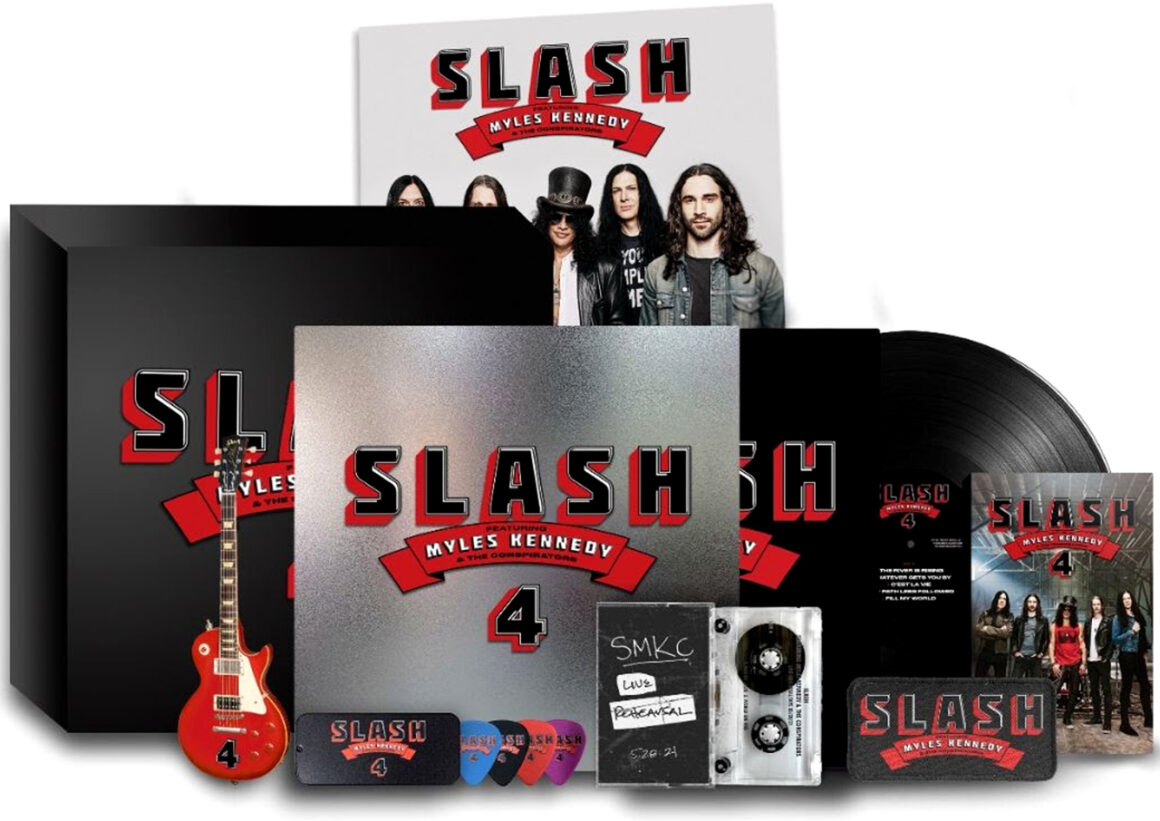 For '4,' Slash (real name: Saul Hudson) and the band travelled together to Nashville (TN) to record the album with producer Dave Cobb at the historic RCA Studio A.
Cobb himself shared the band's desire to record the tracks live in the studio, including guitar solos and vocals – which was an absolute first for them.
'4' is the first album ever released on the newly formed Gibson Records, based in Music City, Nashville, home of the iconic American instrument brand.
In another groundbreaking move, Gibson will celebrate this first album on Gibson Records with a limited edition Slash Les Paul Standard 4 Album Edition package that will be available February 11, 2022, the same day as the album release.
Only 250 Slash Les Paul Standard 4 Album Edition guitars will be produced and available to the world. This exclusive package also contains the album '4' in a unique case that includes the vinyl, a pick case of '4' with picks in assorted colours, an autographed photo of Slash ft. Myles Kennedy & The Conspirators and a '4' sticker. If you can afford it… it's something you can't afford to miss!