We talked to Howie Abrams author of 'The Blood and the Sweat' dedicated to the raw and epic tale of Lou & Pete the Koller brothers. An essential HC book!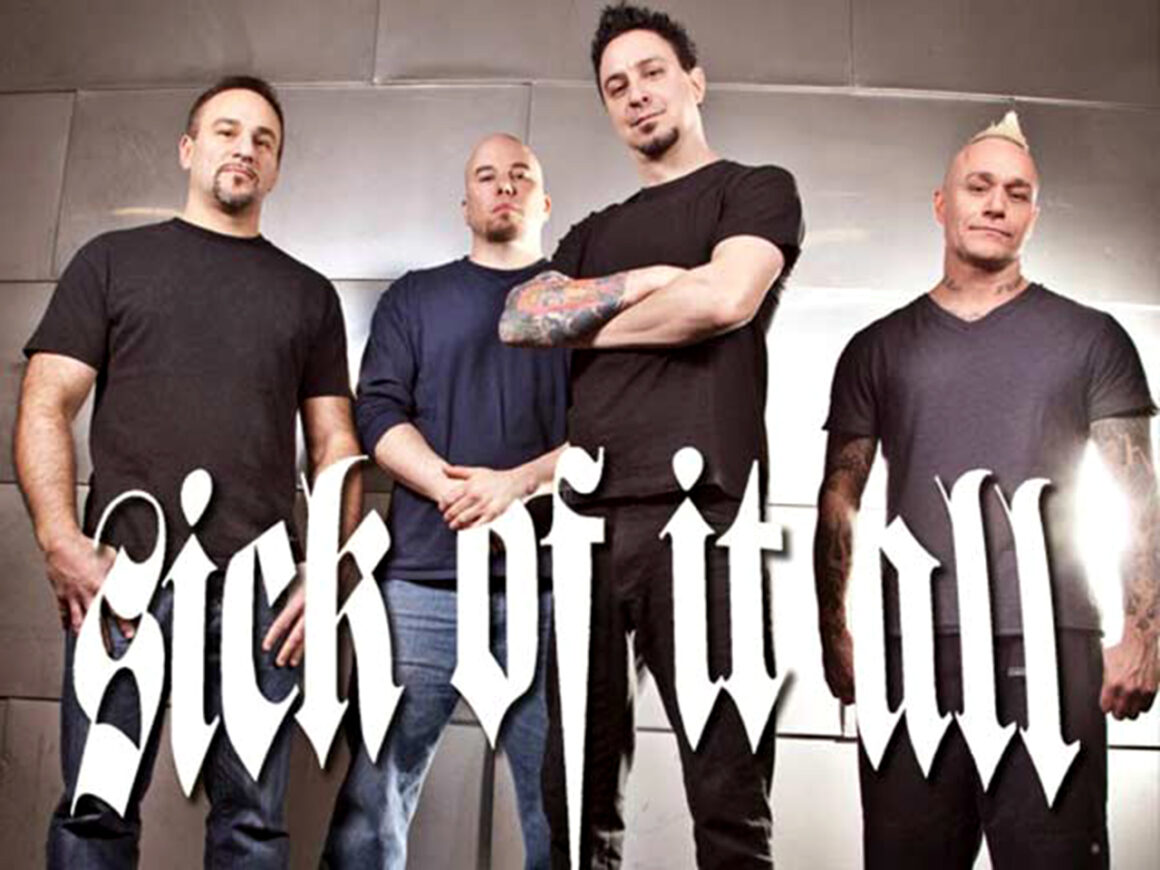 Hello Howie. How did the idea for this oral history about Sick Of It All come about?
Well, I've known the guys for a long, long time; since before Sick of It All was even formed. We're all from Queens, New York, and met through mutual friends at CBGB matinees. Eventually, I was doing In-Effect Records and became their first "proper" record label. Fast forward several years, and I had begun to work on books.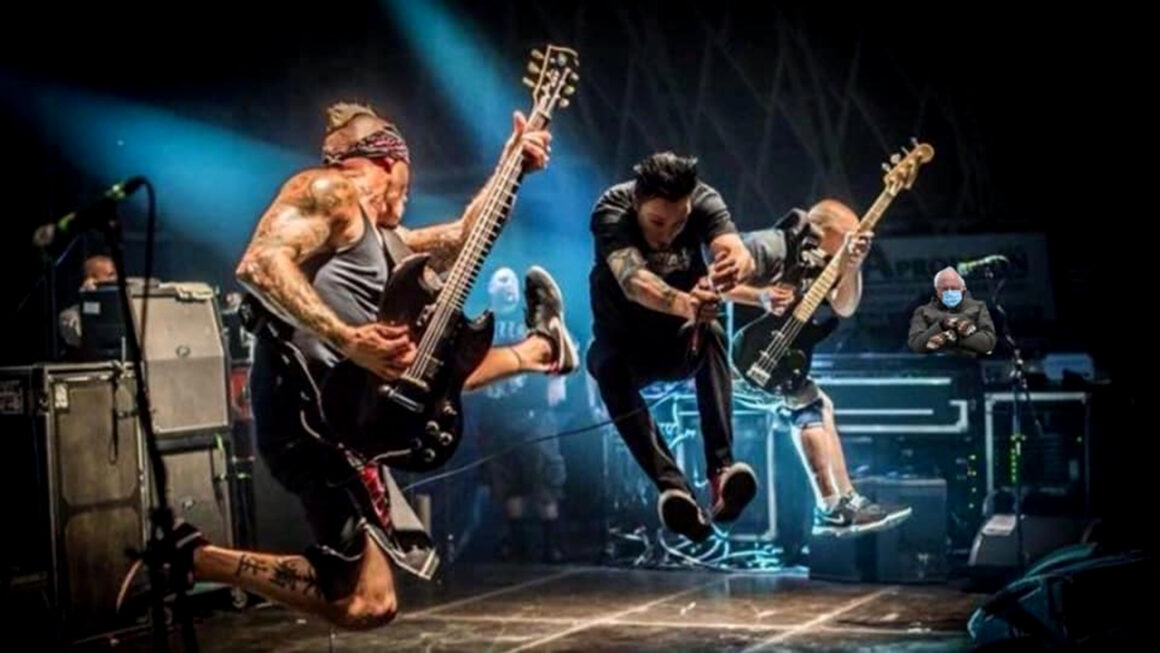 I believed it was time for people to get to know the people behind the music, and asked Pete and Lou if they'd want to tell their story from the perspective of having grown up together, and doing the band together as brothers. At first they were sceptical that anyone would want to read this, but came around to the idea. I'm glad they did.
Is the choice to focus on "oral history" and not the canonical prose autobiography because this was supposed to be a hardcore book? By the way you had adopted the same formula when you covered the story of H.R. of the Bad Brains…
I think the main reason the book reads the way it does is because I was always talking to the two of them. I wanted people to see the similarities, and also the difference in how they related to what we were discussing. With H.R., it was a pure oral history because he didn't remember a lot of things, so we had all of the other interviewees fill in the story.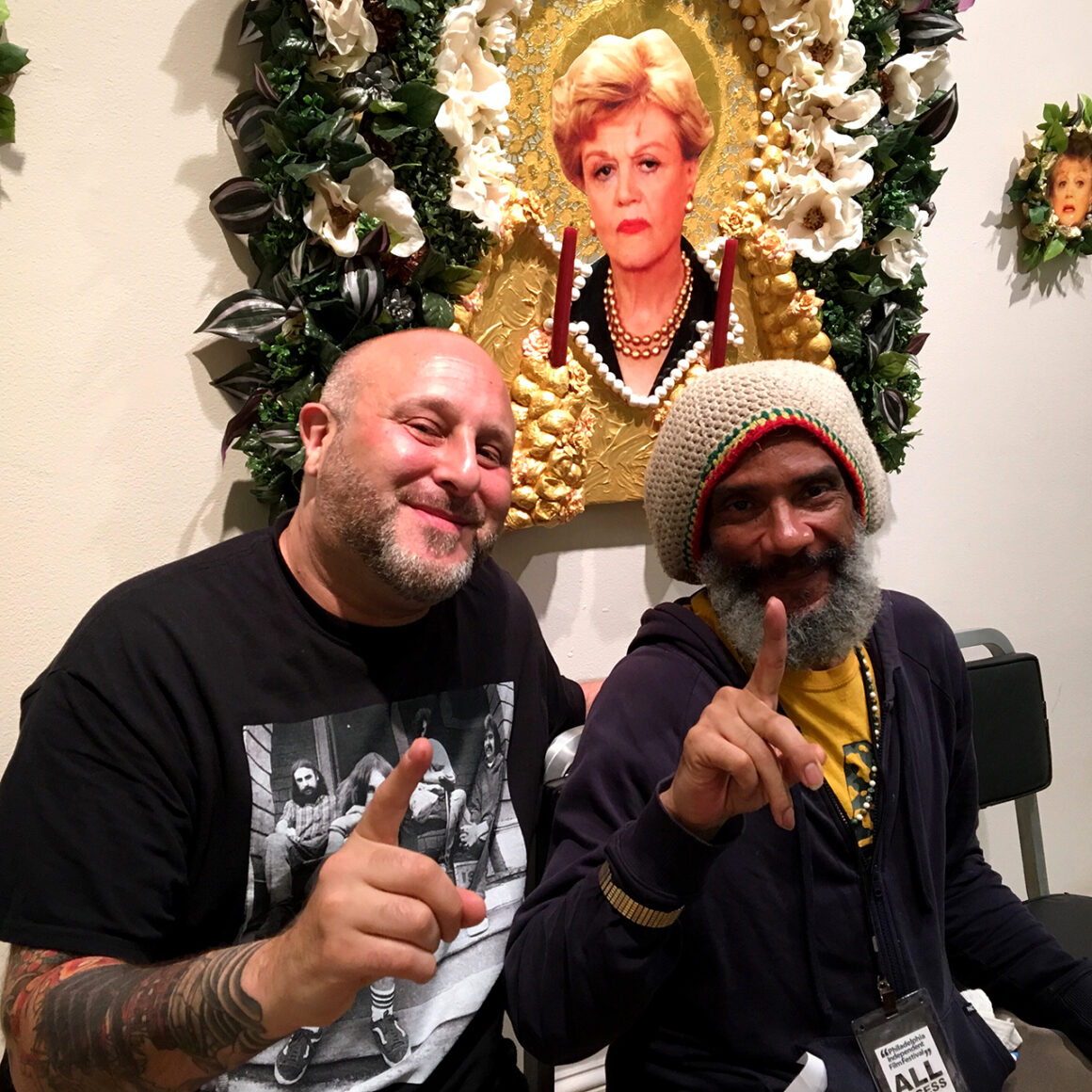 TattooLife.com is a blog devoted to tattoo art, and talking about the Koller brothers also involves talking about a lot of tattoos in the New York of the 80s and 90s. Did that happen in the book as well? Does 'The Blood and the Sweat' report anecdotes or tattoo-friendly stories?
What's funny is we didn't discuss tattoos all that much for the book, probably because they're so personal. Not personal as in, private, but personal in that it would be like talking about hairstyles or something like that. For those guys, tattoos are just matter-of-fact, personal expression. The guys are very accessible at their shows, so if you want to see their tattoos, you can see them and ask the guys about them.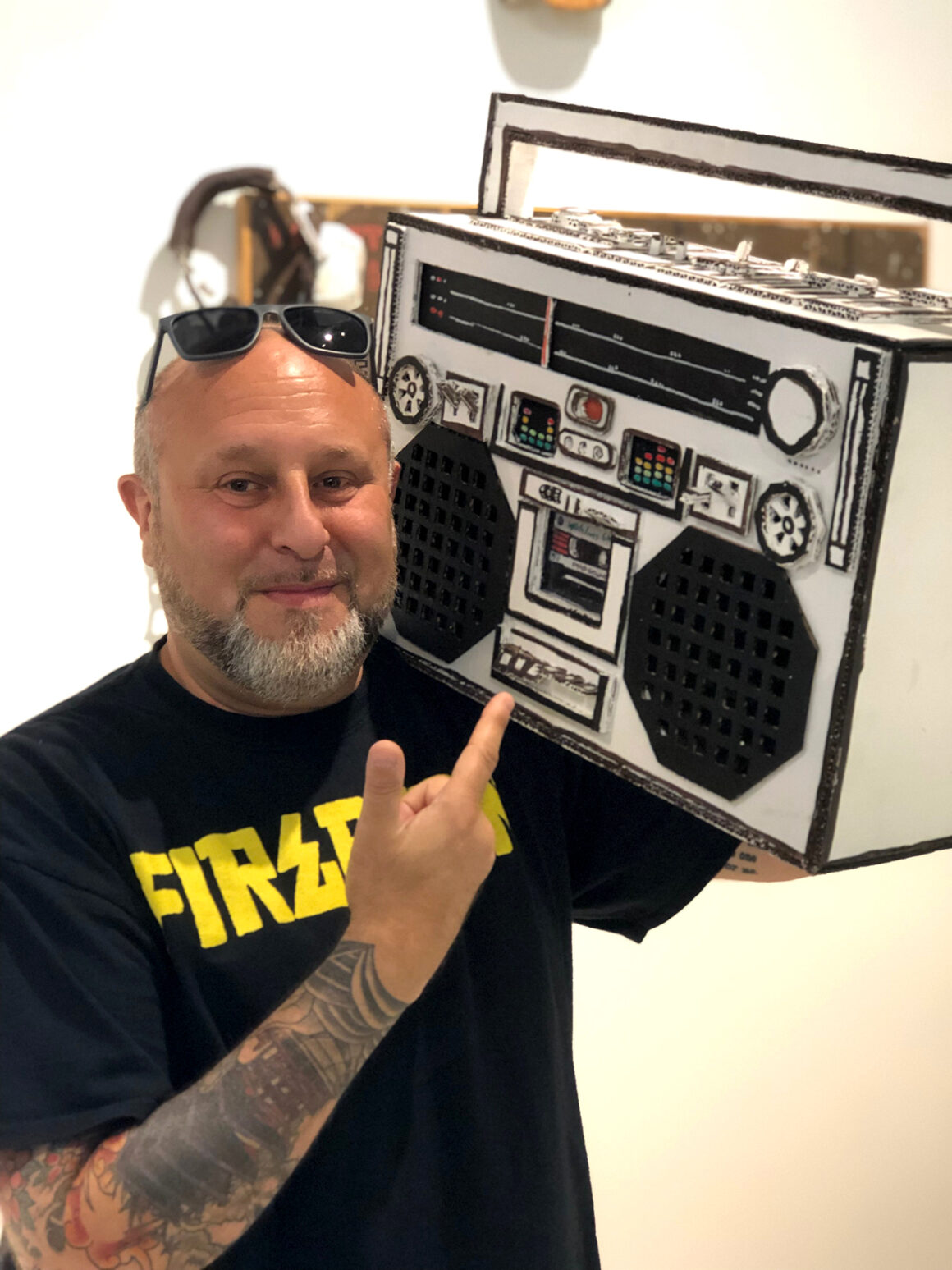 That title – 'The Blood and the Sweat' – is very tattoo addicted, isn't it? It reminds me of the inside of a tattoo studio – a rough, real, ink-packed studio. But of course you only took inspiration from the title of a seminal album…
Yeah. The title really refers back to their 1989 debut album, 'Blood, Sweat and No Tears', as well as the song which appears on it, 'The Blood & The Sweat.' It's about their work ethic and their drive, but yes, it can apply to a lot of things, tattoos included. Certainly, the blood part!
Have you happened since its first release (Post Hill Press, 2020) to present 'The Blood and the Sweat' in a tattoo studio or at a tattoo convention?
We have not done anything with the book in concert with any tattoo shops or conventions. In America, the book was released during the heart of Covid, so our options were limited.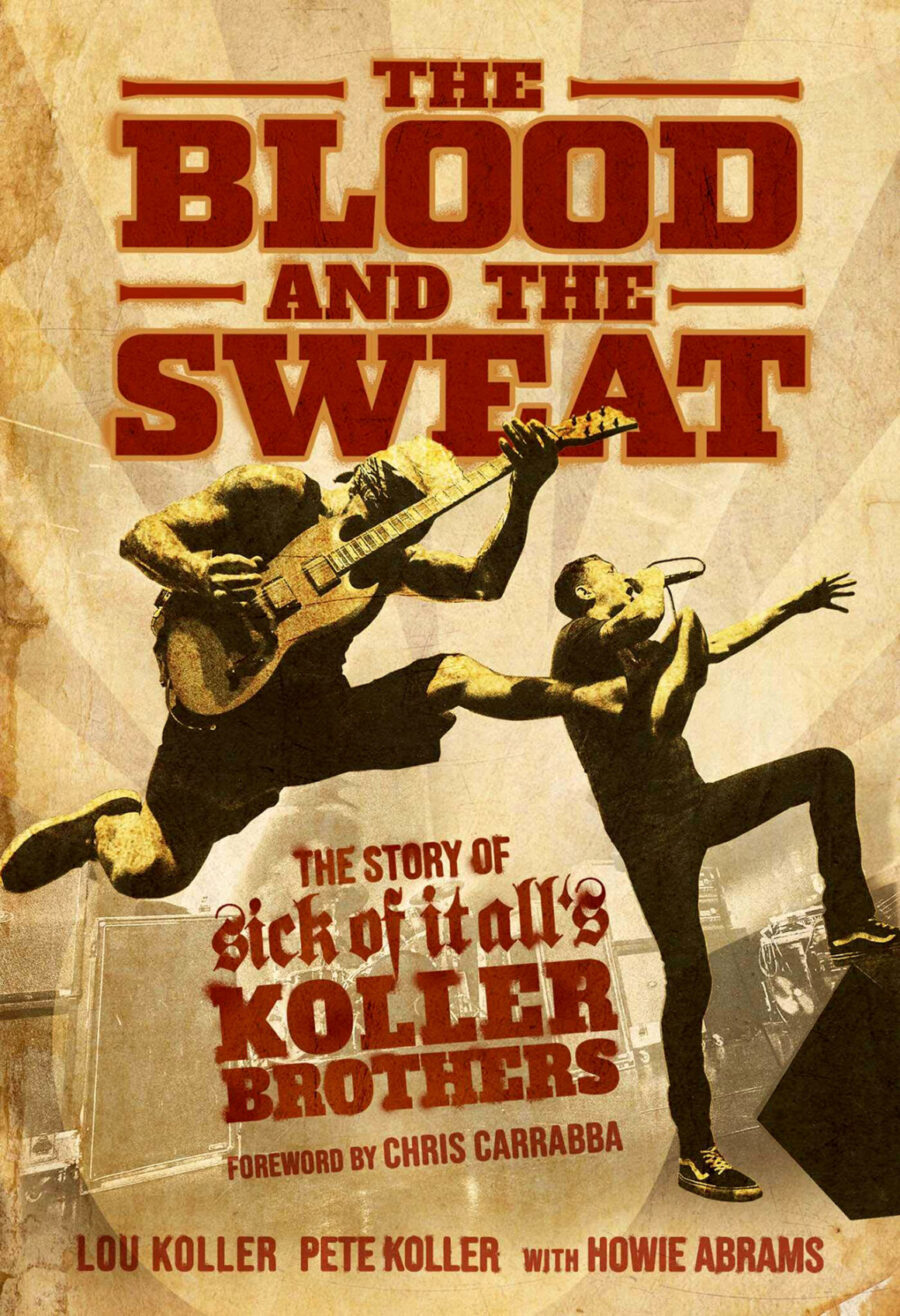 We had plans to do a big release event in NYC which had to be cancelled. However, we asked fans to buy the book online from our favourite store, Generation Records, and we gave them a private code for a Zoom Q&A with the band. It turned out pretty well.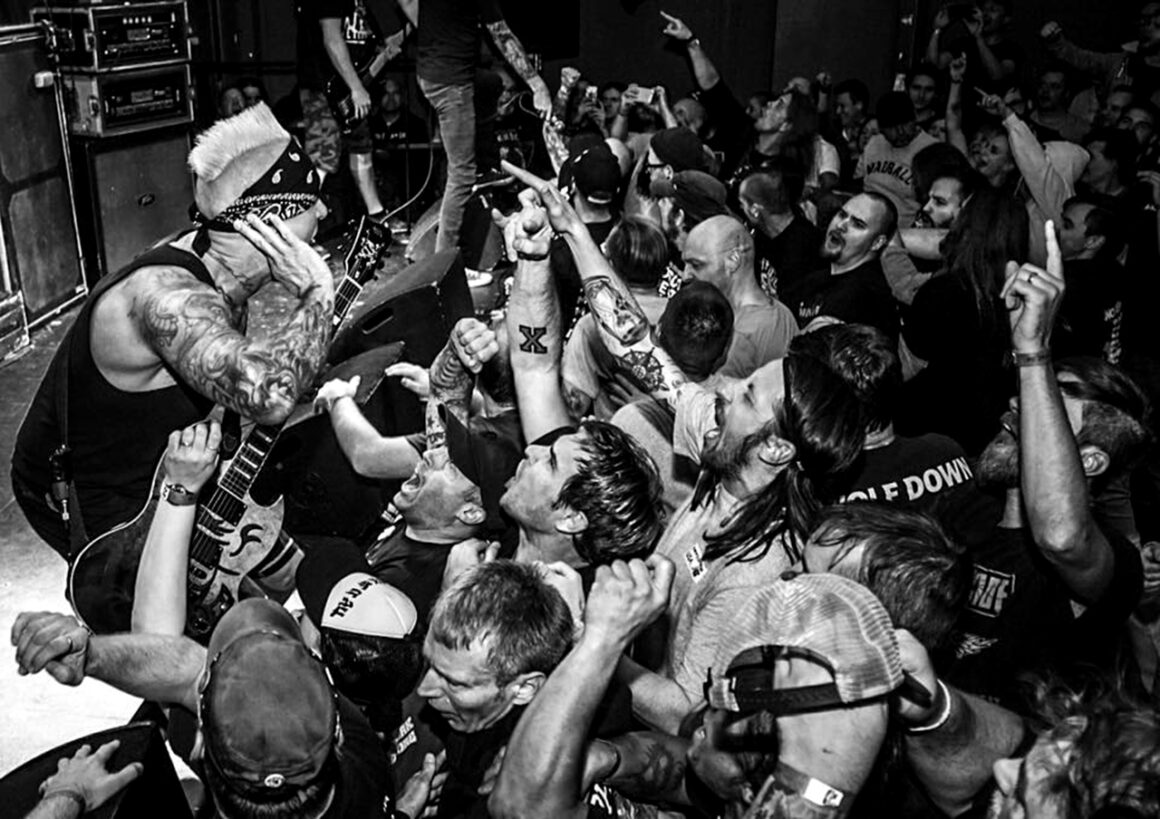 How would you feel about the idea of promoting it during a tattoo event?
Yeah, I do like the idea of working with tattoo related events in the future though. I mean, there are so many Sick of It All fans with SOIA dragon tattoos on them out there.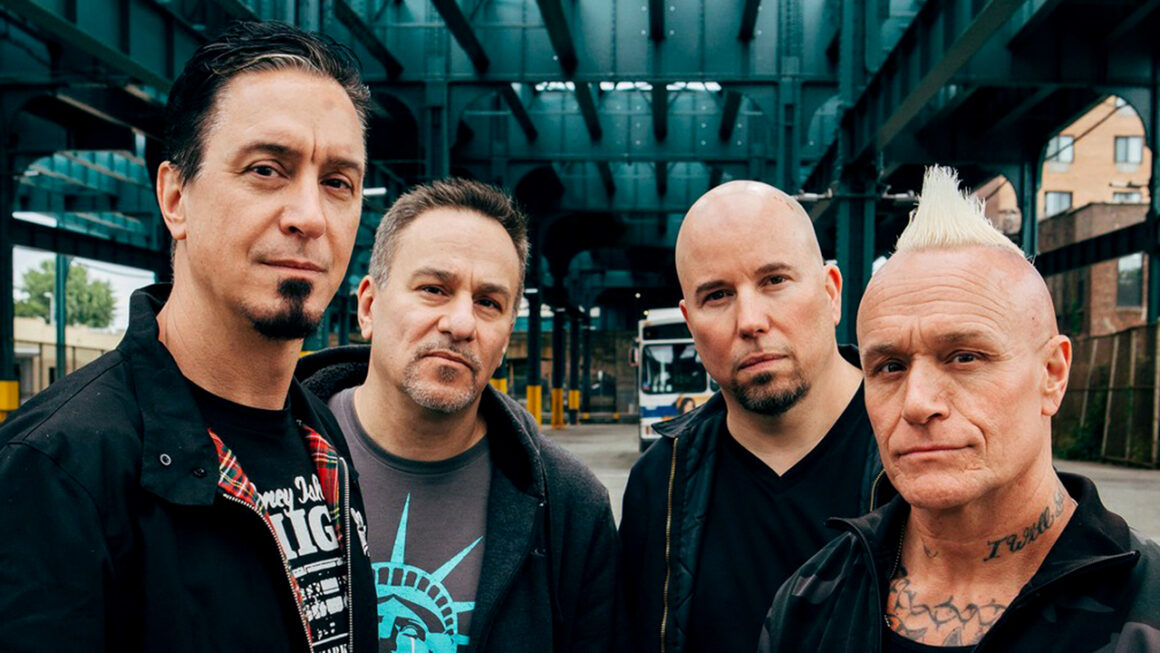 Just out of curiosity: are you tattooed?
I am indeed tattooed. It's funny because growing up within the New York Hardcore scene, everyone had tattoos, and I think part of my rebellion was not getting any when I was younger. When everyone was shaving their head, I kept my hair long. I'm just weird like that! Now I have plenty of tattoos, and very little hair. As far as style, they're kind of all over the place.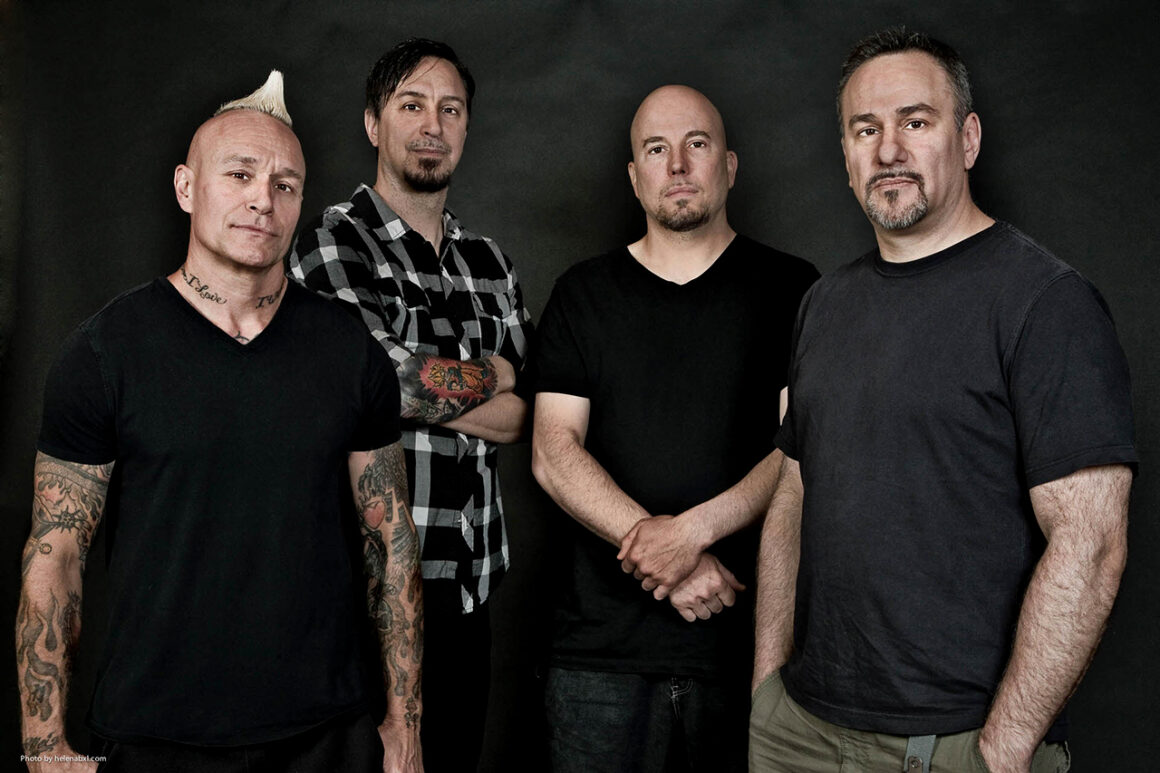 What is the predominant style of your tattoos?
I have a mix of traditional and non-traditional Japanese, graffiti style, cultural stuff, tributes to my family…
I'm pretty open, but tend not to go for American Traditional.
I like the style, but too many phonies seem to be walking around with that; people who got a million tattoos in a very short time, so I shy away from it.
Do you have any names of tattoo artists to recommend in the New York area?
There are so many great tattooers in NYC, but a few of my favorites are Kaves (IG: @misterkaves) at 'Pigtown Tattoo Atelier', and Steven Huie (@stevenhuie_flyrite) at 'Flyrite Tattoo' who did some great design work for Sick of It All earlier on.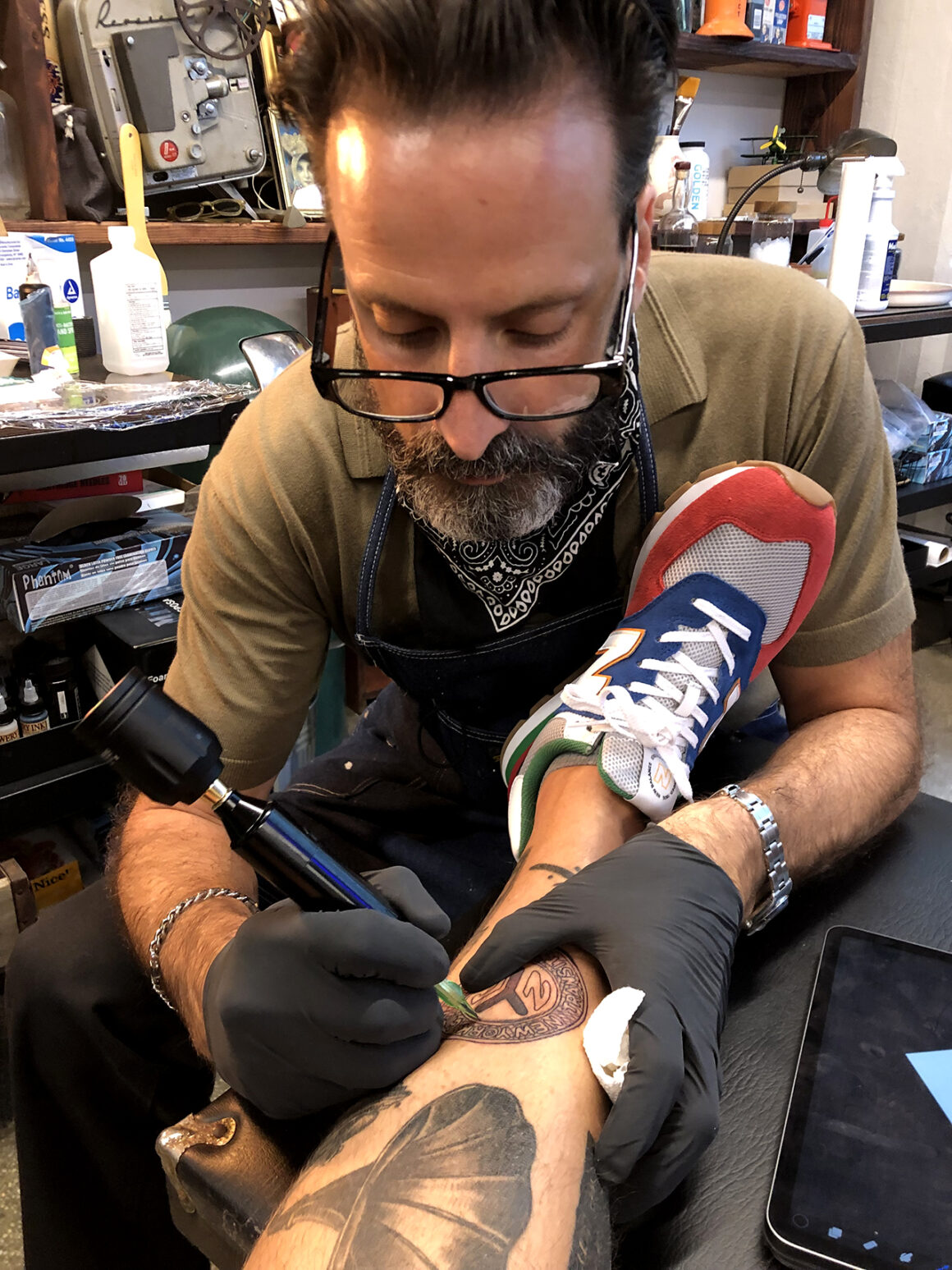 You have worked for Roadrunner Records in the past. Did you also have Biohazard or Madball among your "clients"? Even back then who knows how many tattooed stories there must have been!
I worked with both Biohazard and Madball, the latter of whom I signed to Roadrunner. Outside of Agnostic Front, those were the two most tattooed bands I was associated with. I mean, Agnostic Front was the most tattooed group in New York City for years, and Madball was an extension of that band, so it made sense that they'd be heavily tattooed.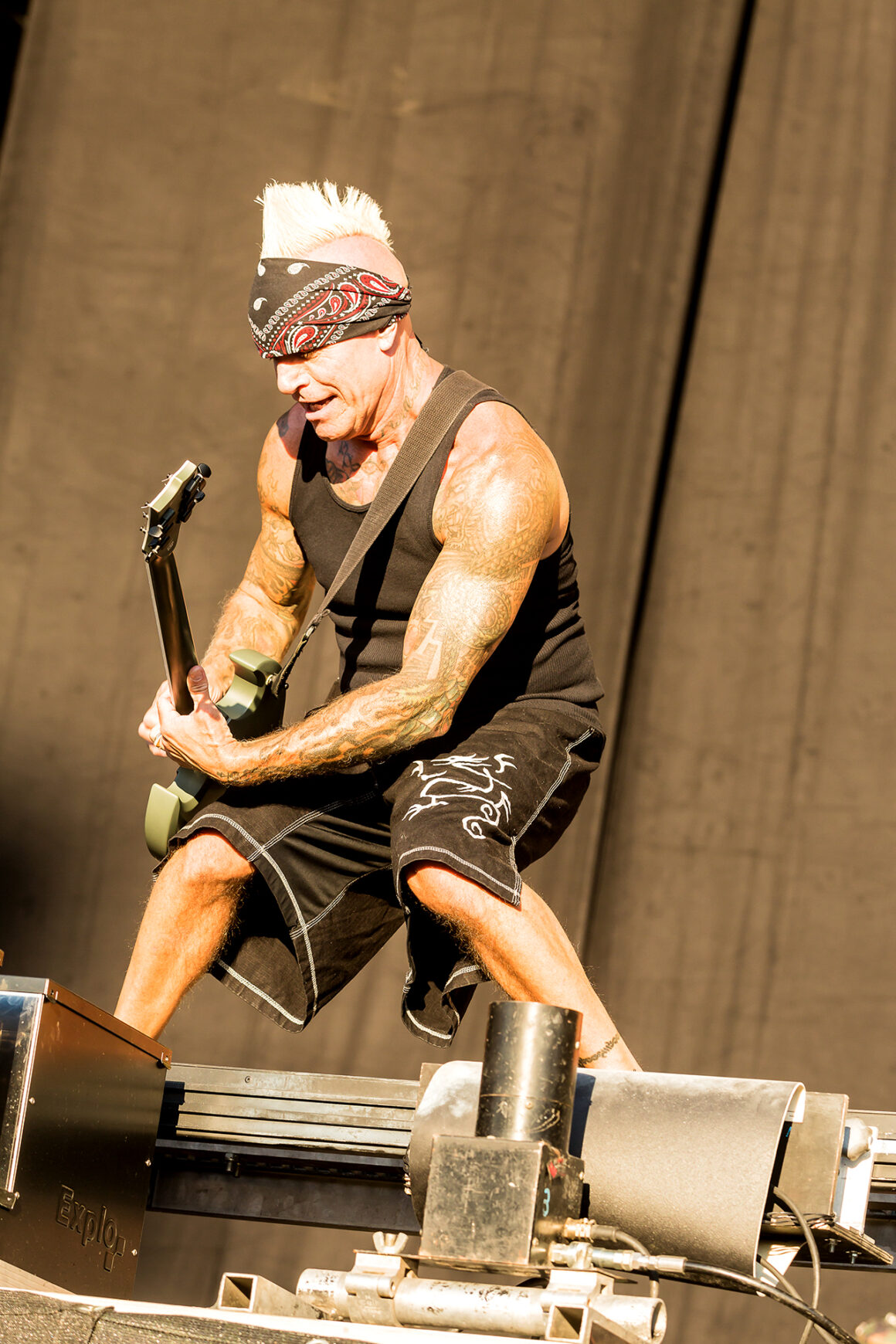 Vinnie Stigma still has a shop called New York Hardcore Tattoos (IG: @nyhctattoos) on the Lower East Side. He's got a million stories. In fact, I just interviewed him and Roger (Miret, the Agnostic Front vocalist. Ed) for Clayton Patterson's upcoming book about the history of tattooing in NYC.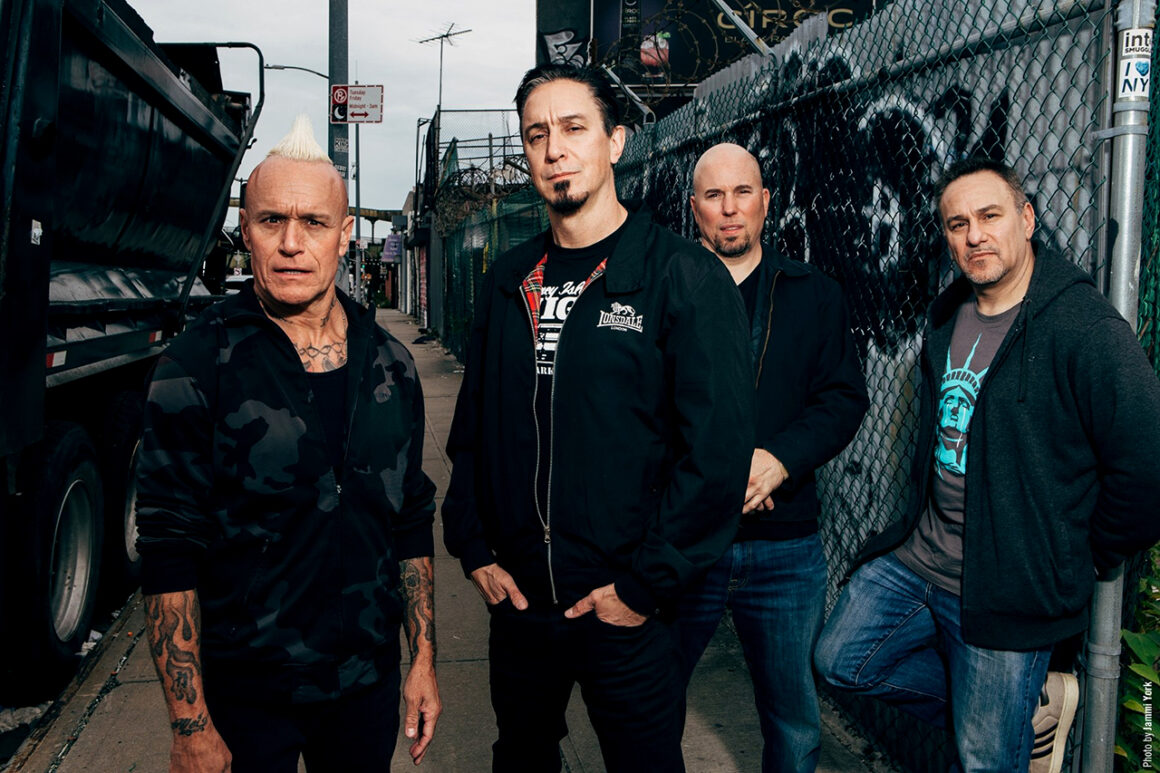 Ultimately tell us why a music lover, without necessarily being a hardcore listener or a Sick Of It All fan, should read this book. Because it is a great life story?
Pete and Lou's book is ultimately a story of perseverance and dedication and passion. These guys knew from a very young age that they didn't want to go the route of corporate jobs and all that.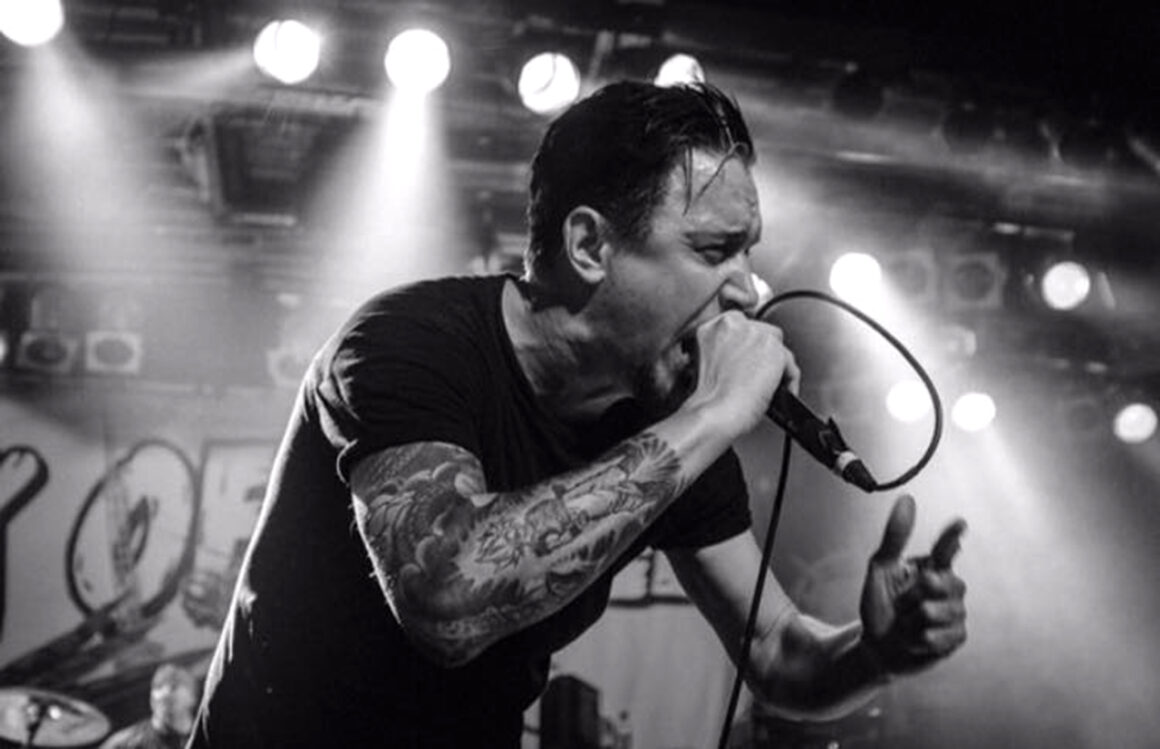 They loved music and had the balls to give that a go against all odds, in a scene where money was never the object.
Yet, somehow, on their own terms, they've made a living for decades doing what they truly love.
The key term being "love." It's what's allowed them to sustain what they do, and their passion shines through to their fans. They share the passion with them.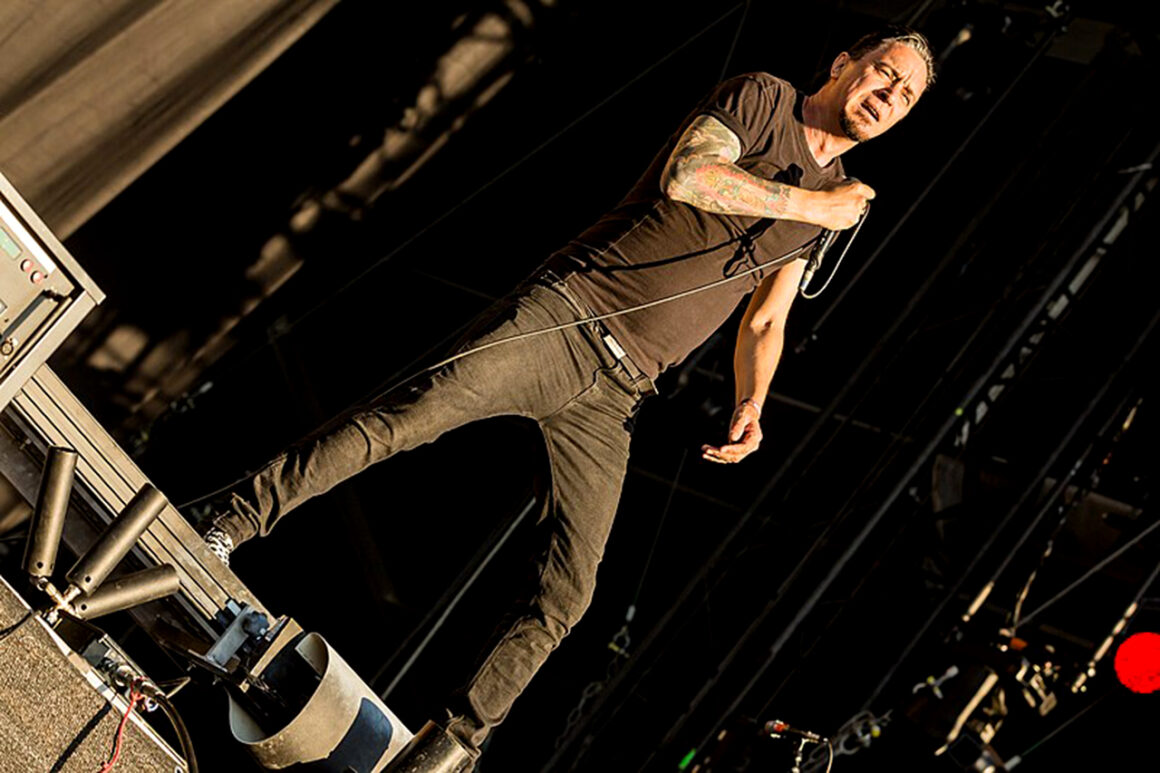 Can you reveal what you are working on right now?
I am currently working on Vinnie Stigma from Agnostic Front's autobiography, which is going to be one of the greatest rock 'n' roll stories ever told. He's seen and done everything, and moves through life with such a pure purpose. His fans are going to love this book. Also, Kaves (IG: @misterkaves) and I recently finished work on a children's book with the Grateful Dead to follow up the one we did with Metallica.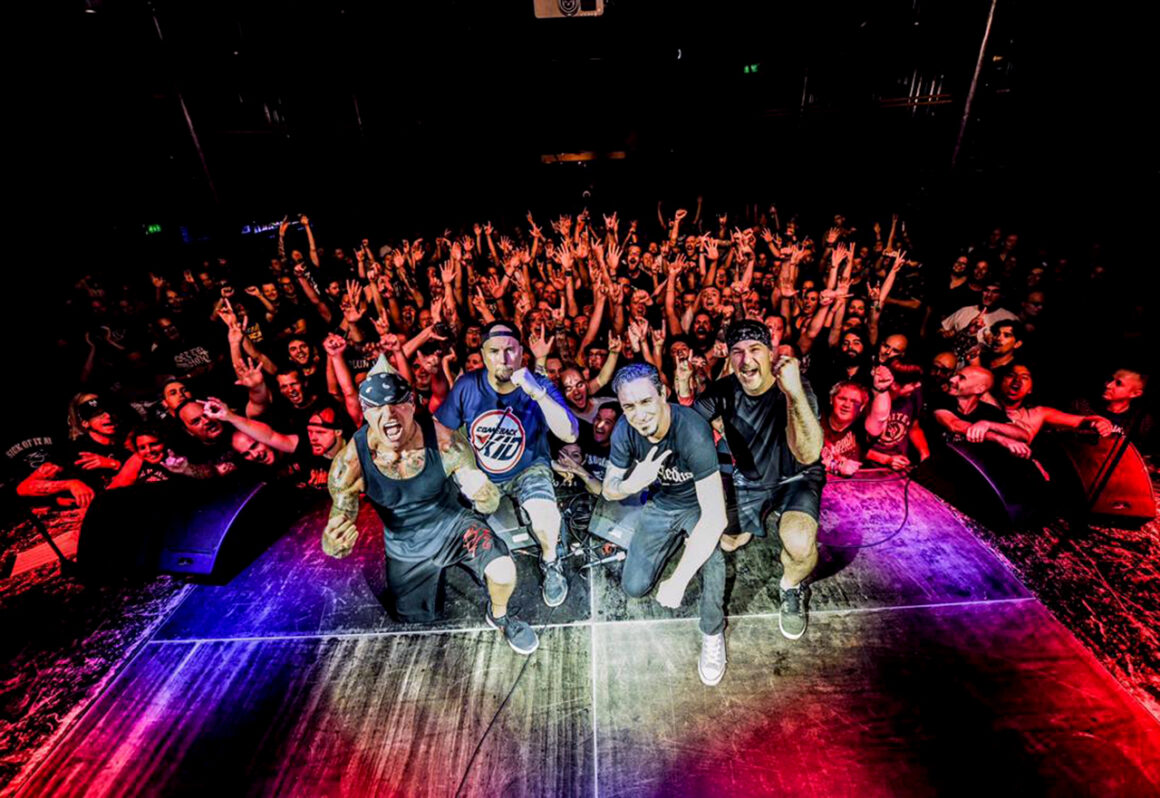 And your last famous words are… ?
No real famous last words, but follow your dreams and your passion. It makes life a lot more worthwhile.