Please welcome Shaun Topper, from Tustin, California. He loves "Traditional images with a new spin", and while he's not interested in defining his style, he prefers to focus on the quality of his work. Take a look at his tattoos and don't miss his beautiful eBook "Extraordinary Women"…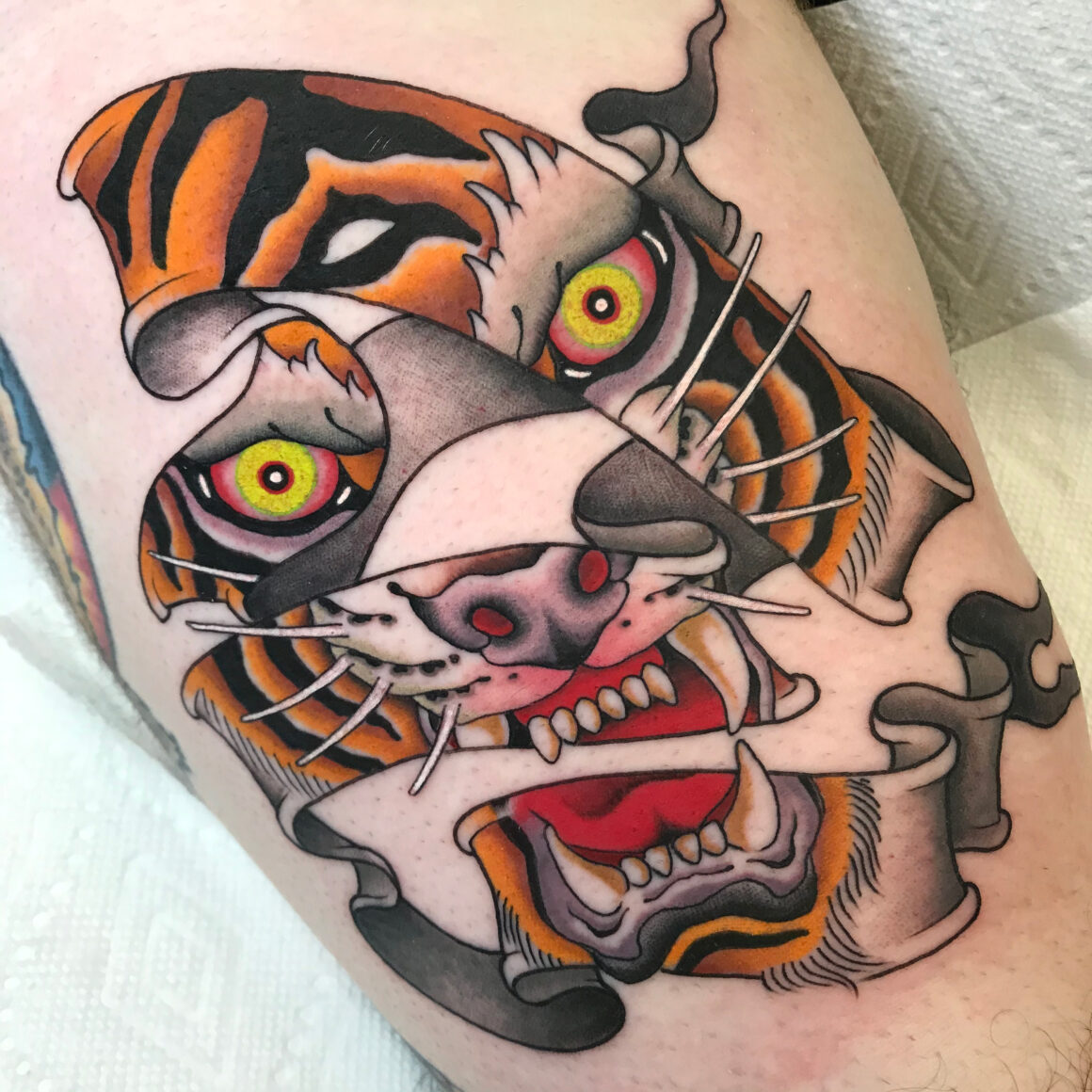 Would you like to introduce yourself to our readers?
My name is Shaun Topper and I work at Captured Tattoo in Tustin, California.

When did you start tattooing and how would you define your style?
I started tattooing thirteen years ago at Davinci Tattoo in Long Island, New York.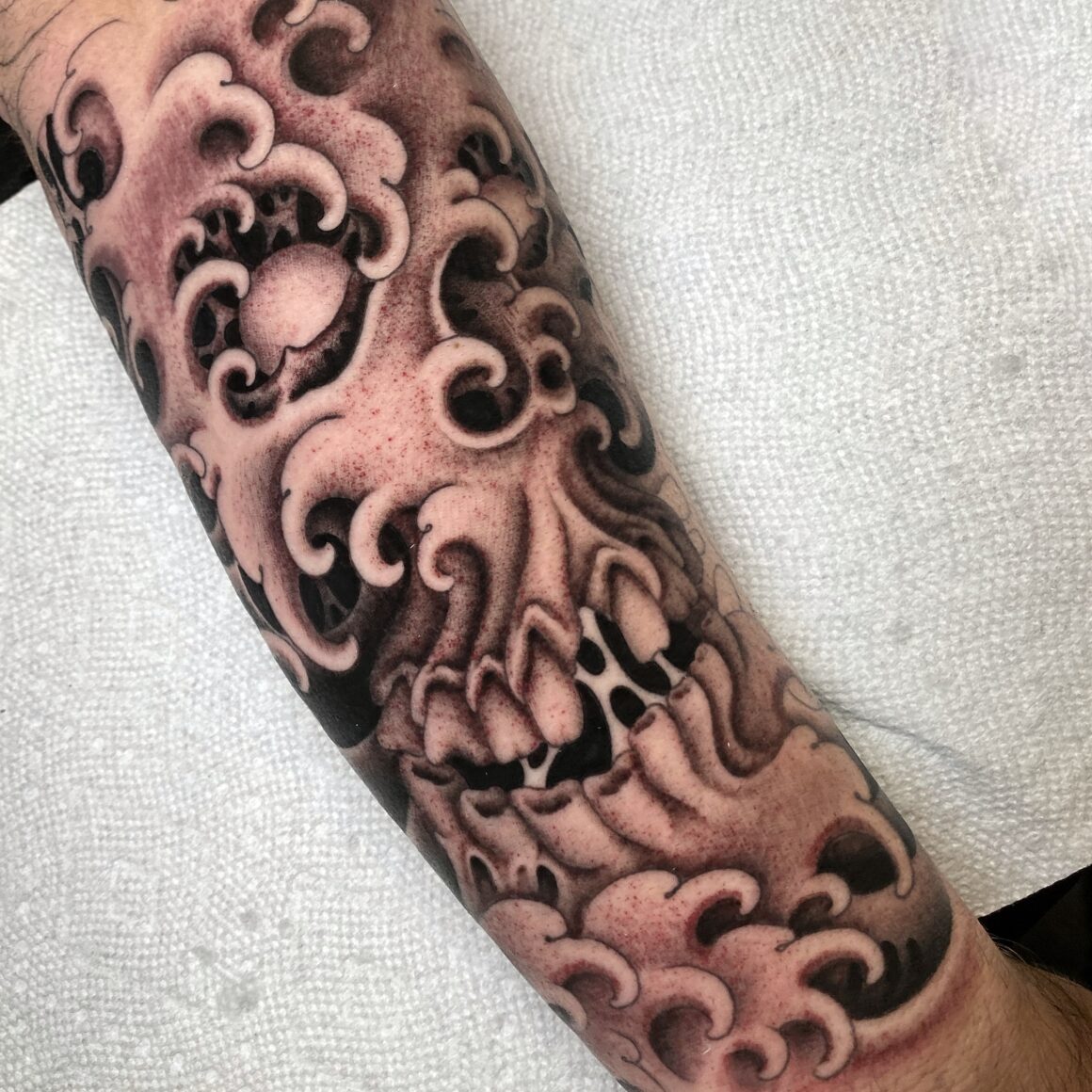 Did it change over time?
I don't really bother to spend too much time defining my style because it changes quite a bit from one tattoo to the next. Quality is the thing that I try to focus on keeping consistent.
I like to view a traditional tattoo through a bit of a more modern lens. I think it's interesting to put a new twist on a classic design.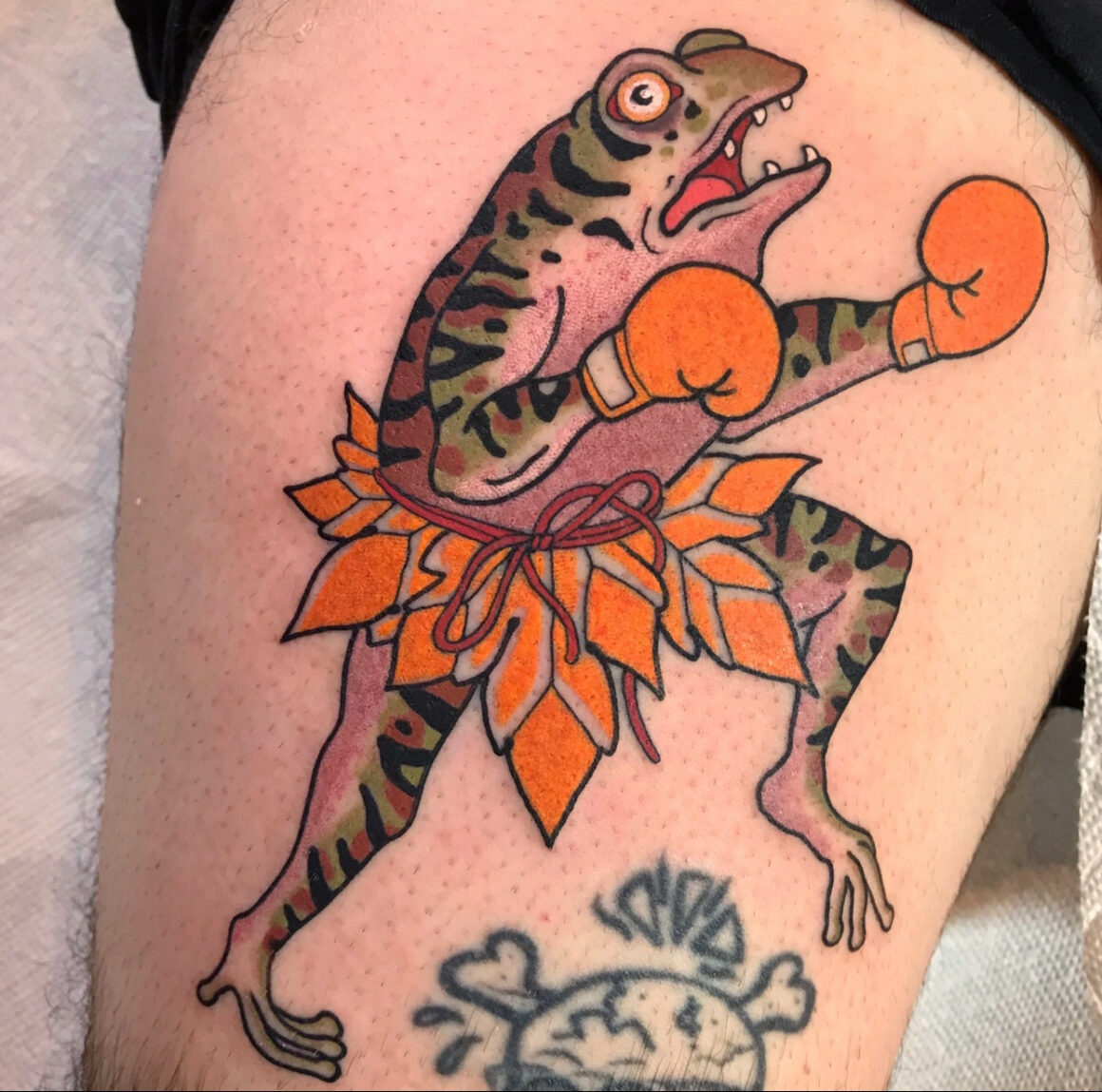 Is it important for you to also paint and draw, beside tattooing?
I go through cycles of painting and drawing outside of my work but it's not always a level effort. Sometimes I paint for a few weeks and it takes up most of my free time. Other times I can't seem to get anything down on the paper.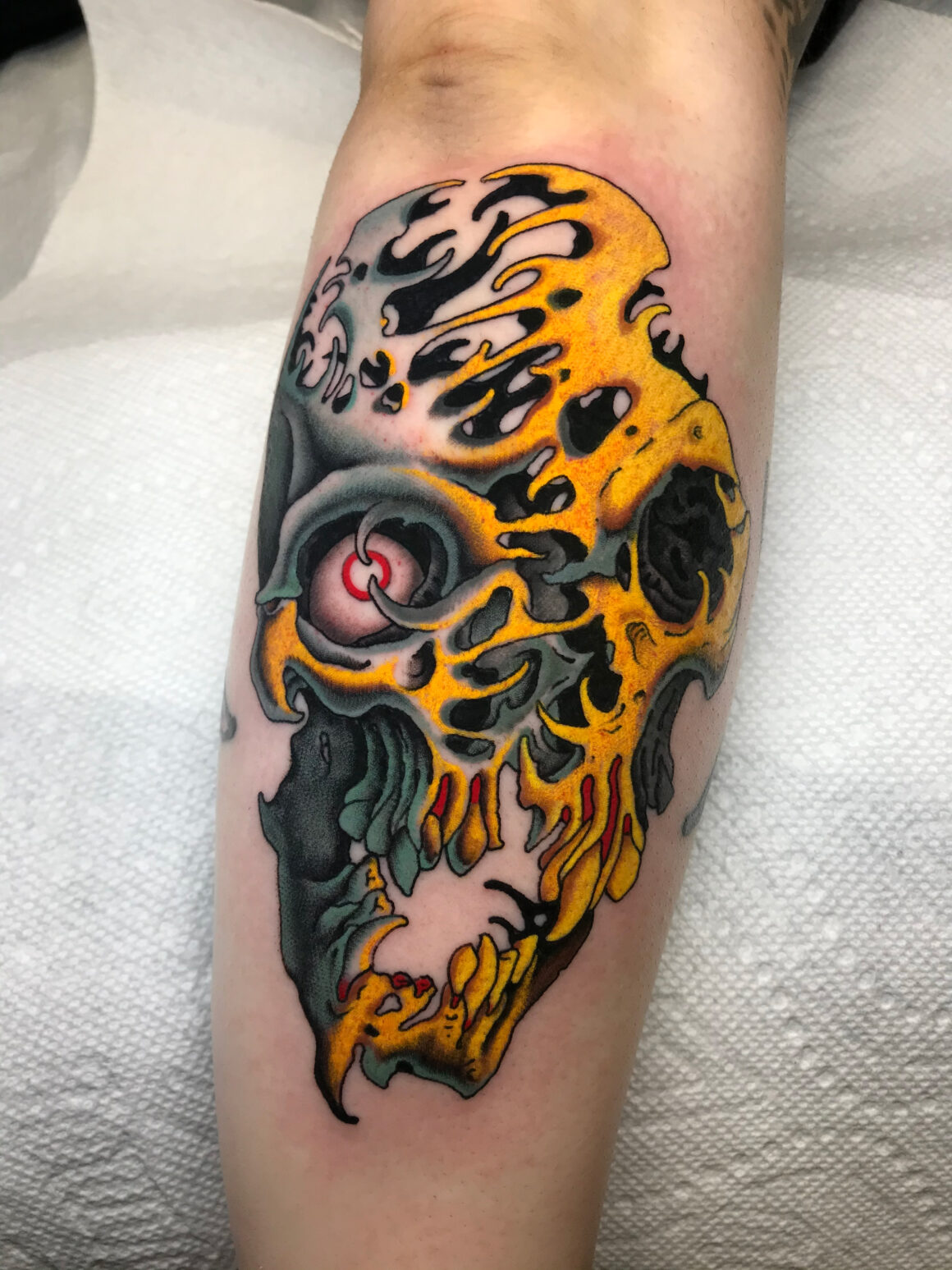 What are your favourite subjects and techniques?
I love tattooing traditional images with a new spin, both eastern and western, color and black & grey.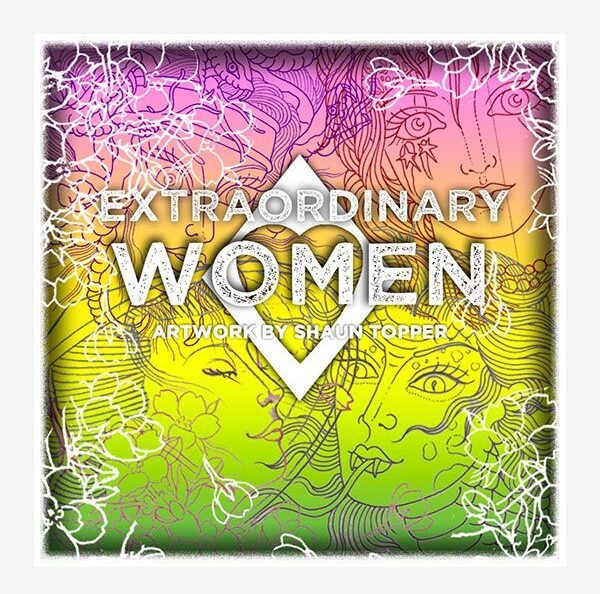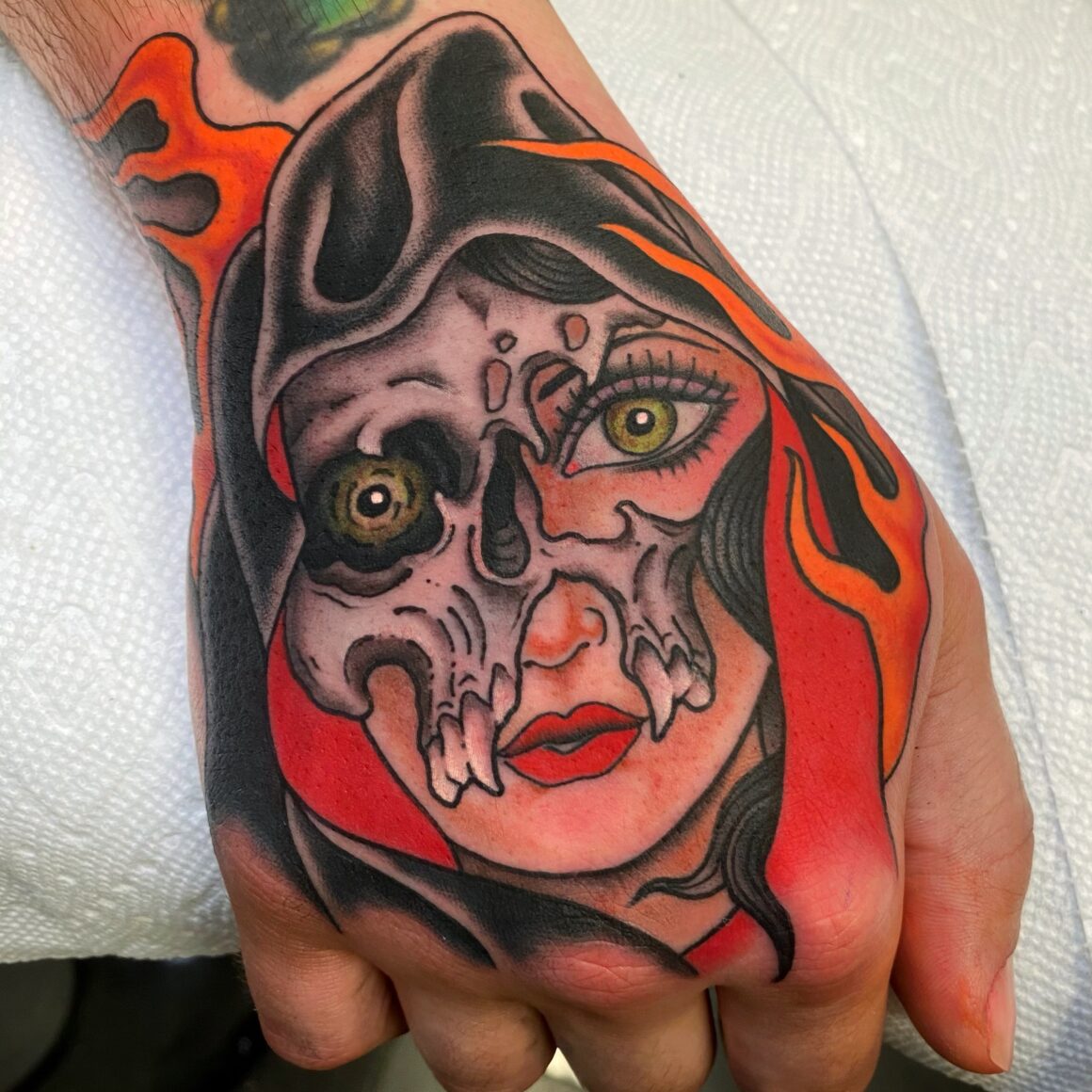 Where did the idea of this eBook come from?
Women are one of the most beautiful subject matters an artist can draw upon. Choosing dynamic and surreal women as the focus for my Ebook seemed like a natural choice for me. I hope everyone enjoys it!