We met one of the artists from the 'Monna Lissa' tattoo studio in Los Angeles. A brilliant performer of the Realistic style with an artistic penchant for portraits.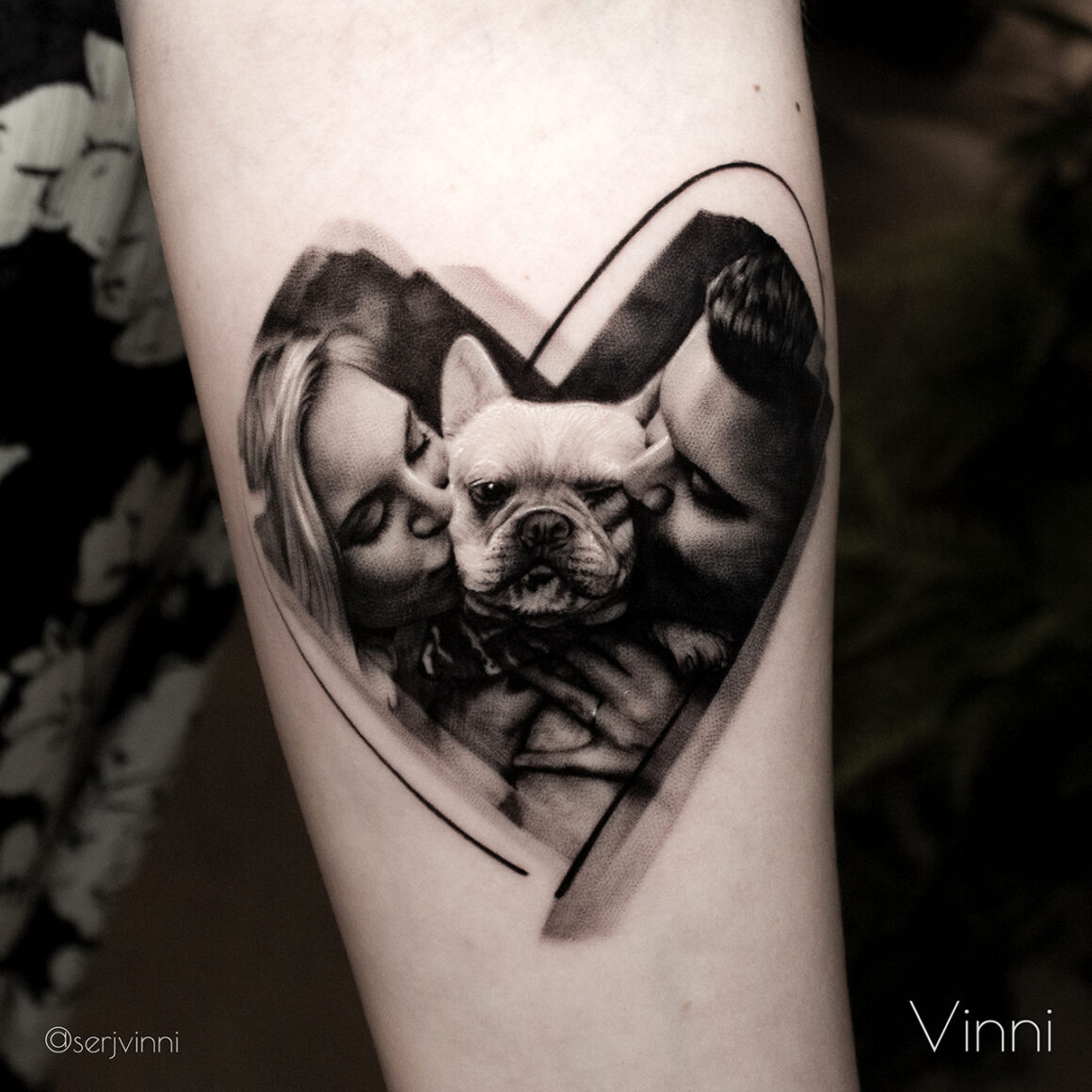 Serj, all I know about you is that you are from Russia and have been tattooing in Los Angeles for a few years. Would you like to tell me more about that?
Hi! My name is Serj and I was drawing realistic portraits with a pencil for two years before I started tattooing. I have been studying tattooing for a long time before practicing and, generally, I've studied by myself without any masterclasses and special art education. I think my passion for drawing portraits led me to the Realistic portrait tattoo style.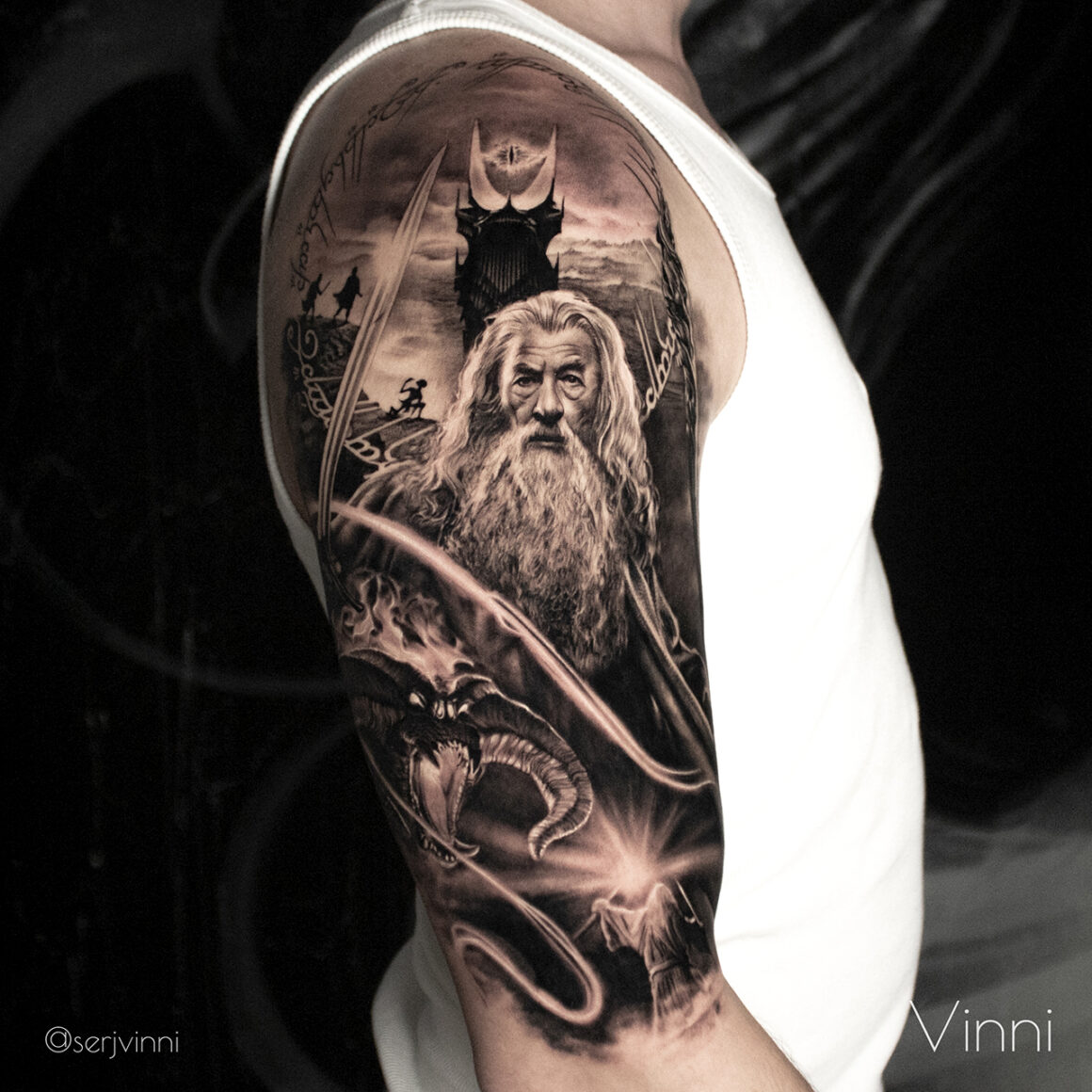 I know you have been winning a lot of tattoo awards for years such as 'Best Portrait,' 'Best Realistic tattoo,' and 'Best Black and Grey tattoo' at different tattoo conventions. Can you tell us which one satisfied you the most?
Most of all, I was inspired by my first tattoo convention in 2016 because I had been engaged in tattooing for only a year. I made a portrait of David Bowie in a graphic style and to my great surprise this portrait won the first place, ahead of the color works of other artists who had a higher level.
This victory gave me a huge motivation to improve my skills in the portrait style.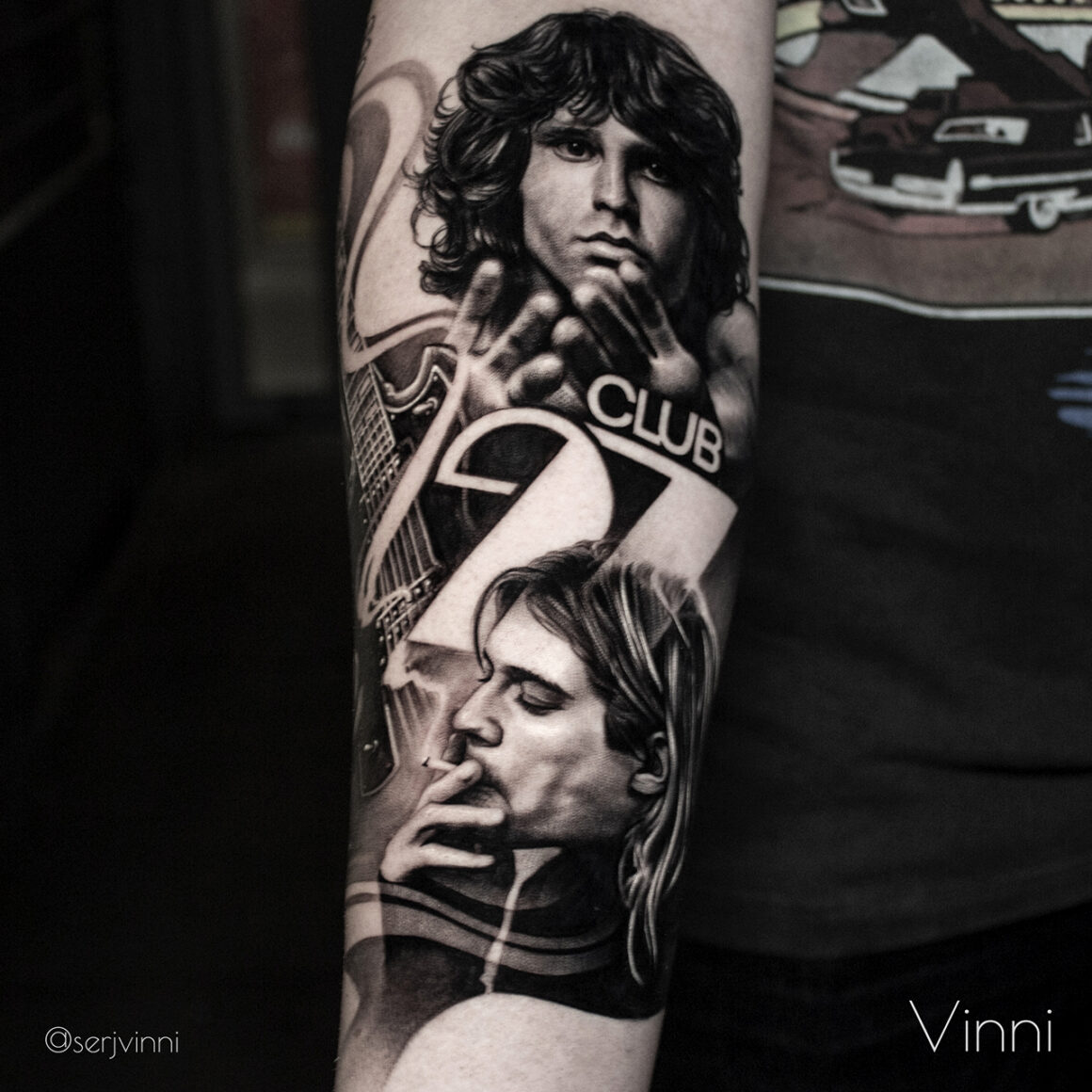 What is the element you need most to make a great Realistic tattoo? A good starting photo/reference or total freedom of expression on the part of the client?
You're totally right about good photo reference and artistic freedom. Both those aspects are the base for the best tattoo result. Sometimes it's impossible to get high-quality pictures (like old family photos) and I use AI to improve the quality.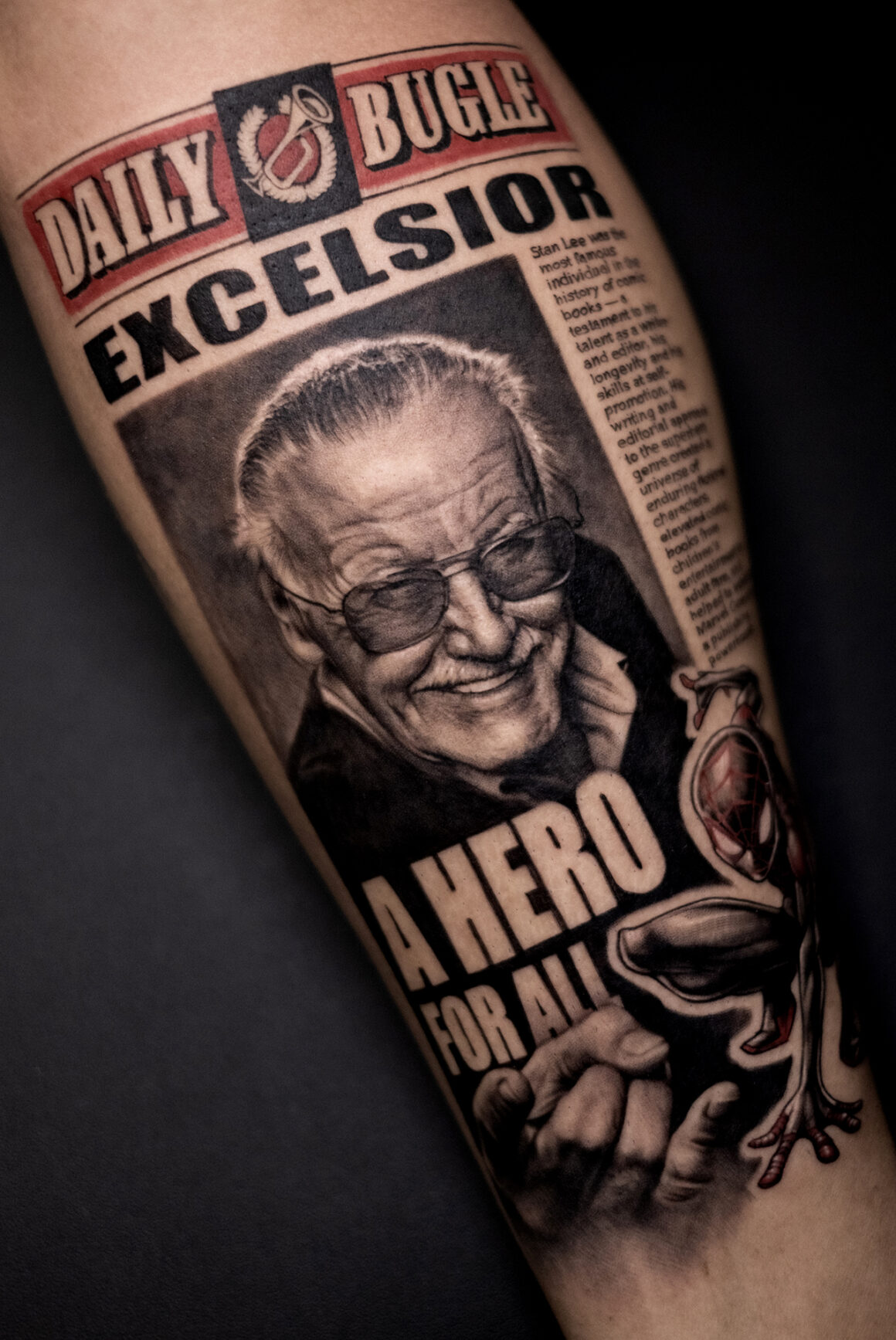 You have made portraits of the greatest in Music, Film and Sports. I realize this is a difficult question, but if you had a full back at your disposal, what famous artist would you like to portrait?
Yes, I would like to make a whole full back exactly according to my idea and vision. Who doesn't? (Serj smiles. Ed) I would definitely make a composition of large objects so that the tattoo could be readable and recognizable from a distance.
I would like to make Lemmy and Ozzy in my own style with the addition of elements related to their music.
And one more idea: this is something completely different from classical Realism. I mean something abstract with the addition of Ornamental style and Realistic elements.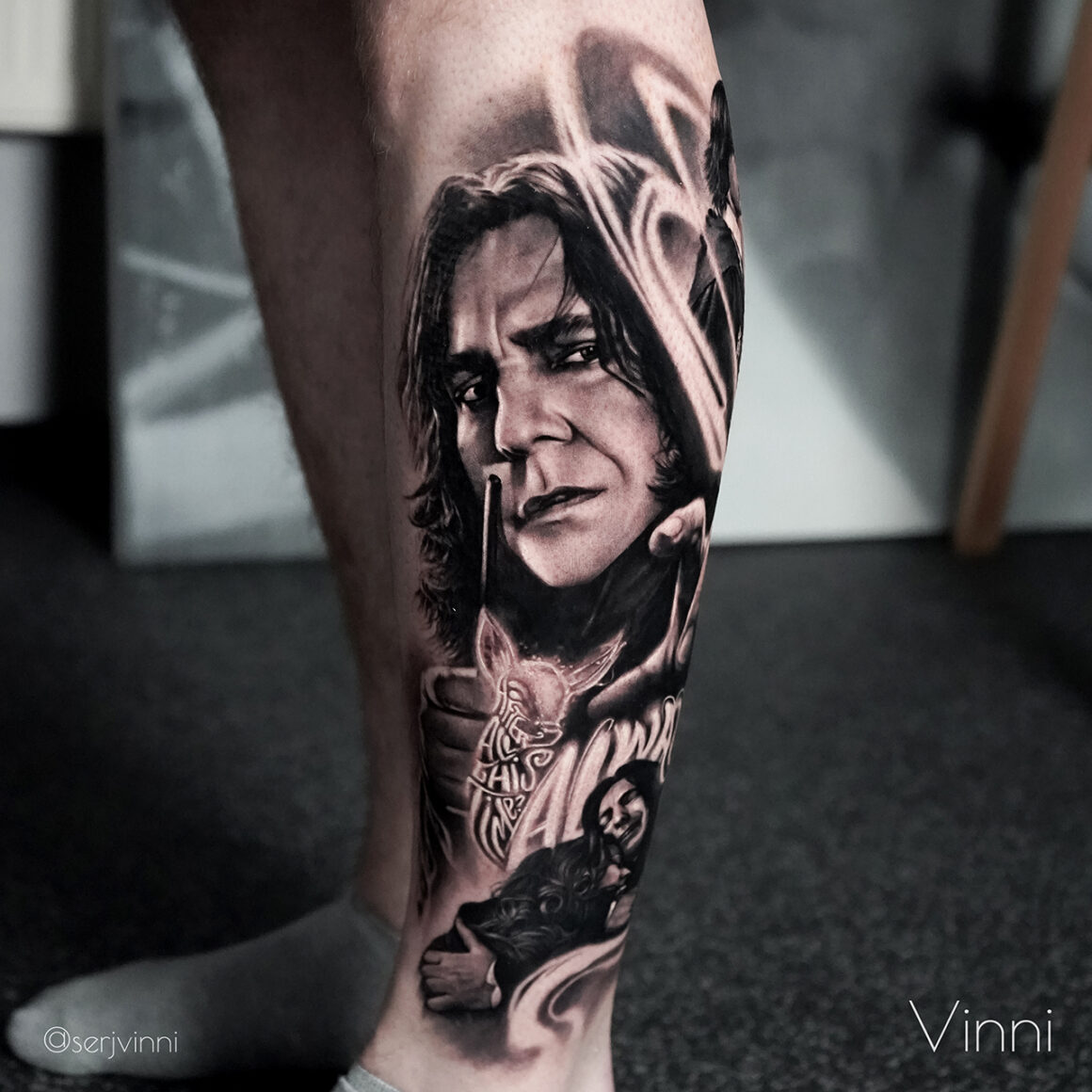 Tell me about your workplace 'Monna Lissa' tattoo studio in Los Angeles?
First of all, I'm in love with this place and not just because I work here. Sergey Shanko (IG: @sergey_shanko) and Tonya Rostra (IG: @_rostra_) have done a great job and continue to do it every day, creating a unique atmosphere in the studio.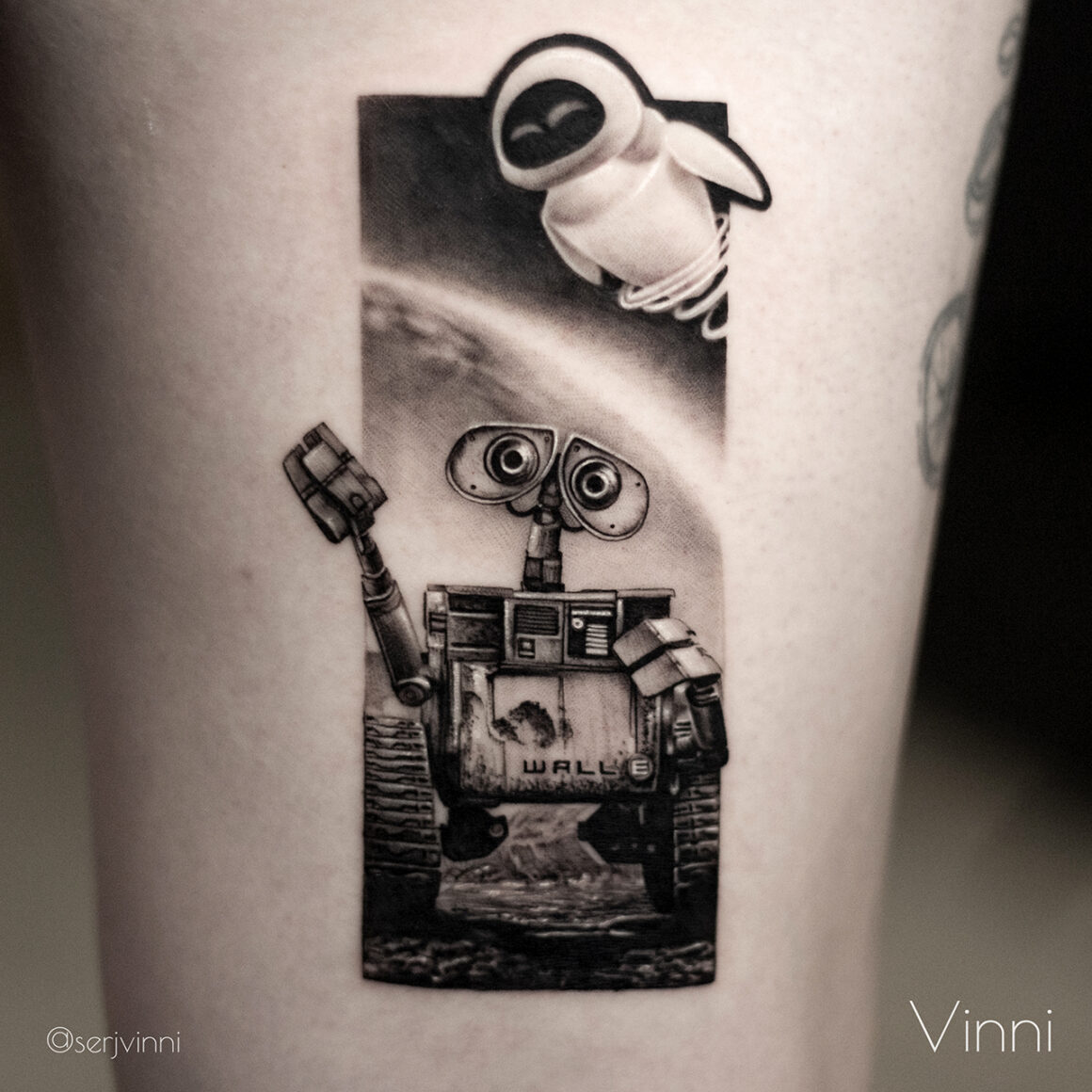 If I materialized there now what would my eyes see and what atmosphere would I be immersed in?
If you get here, the first thing that catches your eye is the amount of paintings on the walls. You find yourself not just in a tattoo studio, but in an art gallery.
The studio has a friendly and cheerful atmosphere which inspires to express yourself. In my opinion, 'Monna Lissa' (IG: @monna.lissa_) is one of the most powerful studios in Los Angeles. Under its roof there are such different, but unique and experienced artists like O'Kharin, Daria Pirozhenko, Rostra, Shanko, Den McWilliams, Daniil Naraev, Harley… and me!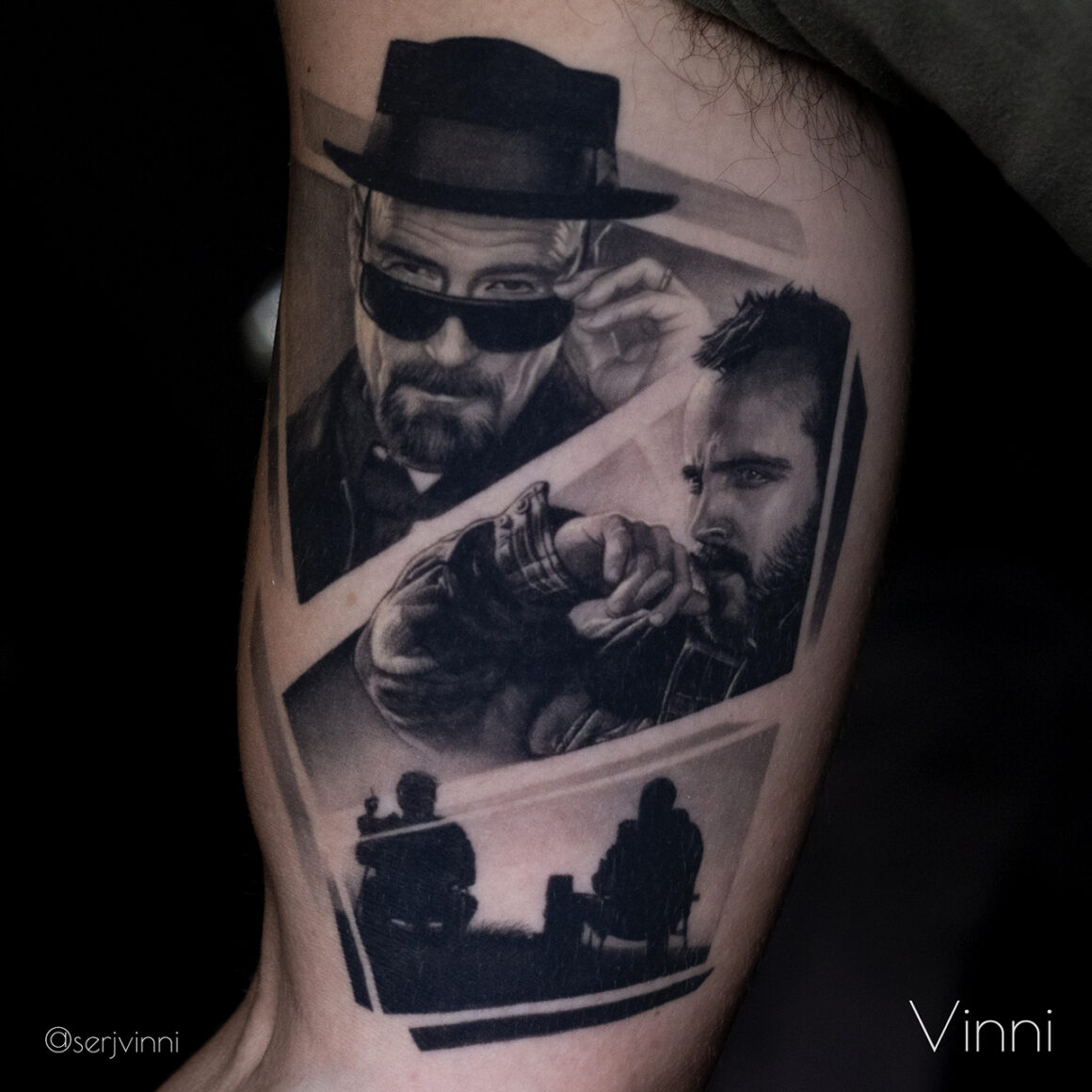 I've seen you brandishing electric guitars, wearing jackets with Pink Floyd and Ozzy Osbourne patches, wearing Tool T-shirts. Please make me a nice playlist (whole albums, not single songs) of the music that best inspires you to tattoo other people's skin…
Thank you for this wonderful question! Music is a huge source of inspiration for me during tattooing and sketching. I listen to various styles in music so that nothing gets boring. I can highlight a few of my favorite albums: Pink Floyd, 'Meddle'; Metallica, 'Kill'em All'; Ozzy Osbourne, 'The Ultimate Sin'. And I listen a lot to The Prodigy and The Black Angels too!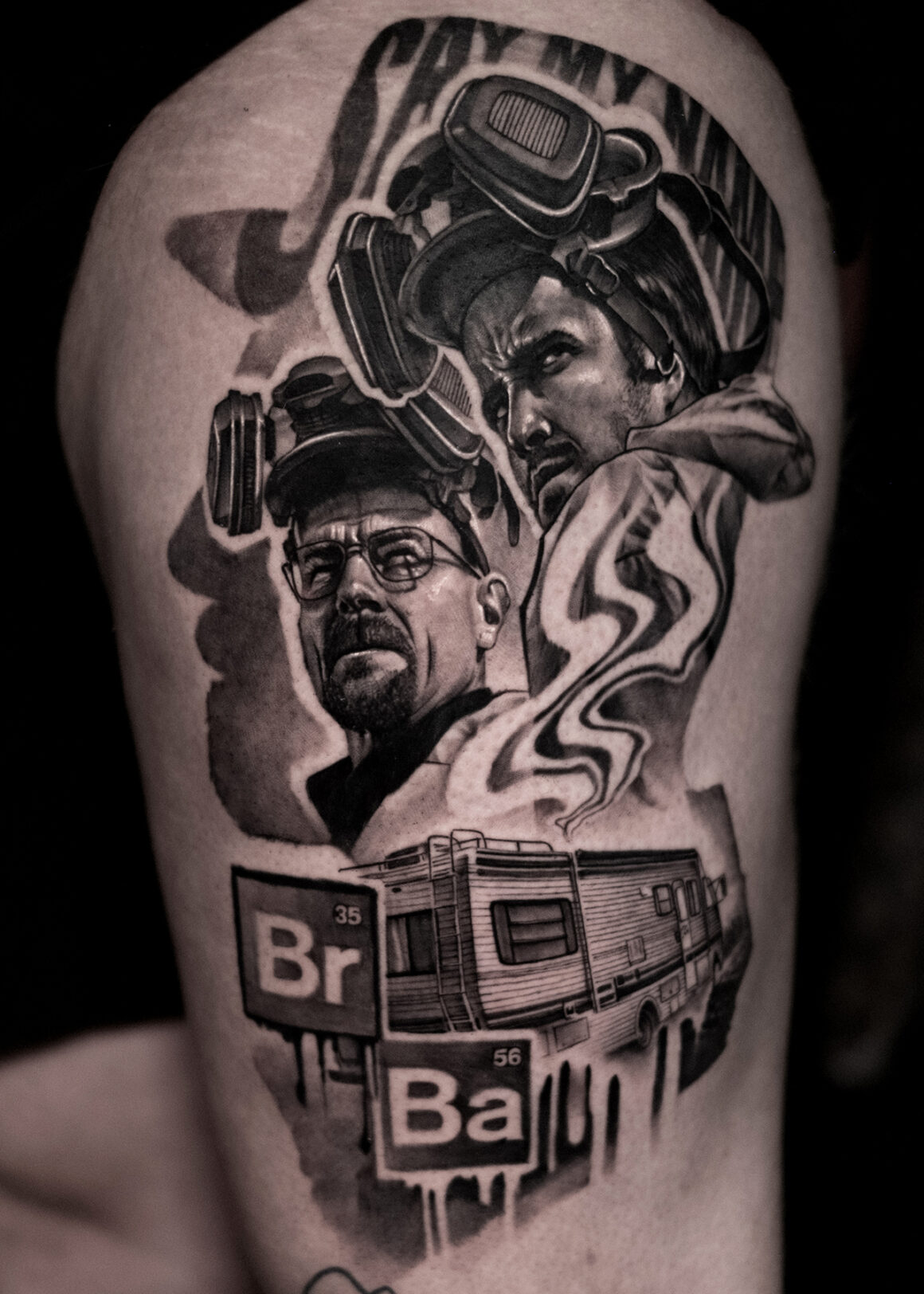 I saw that you have a long guest spot in San Jose from April 24 to May 4. Can you already anticipate any other major spots or tattoo conventions that will feature you from June onward?
Our studio and I will participate in the 'Empire State Tattoo Expo' in May and the 'Golden State Tattoo Expo' in September. Come to our booth and say «Hi!», we are always glad to see you guys.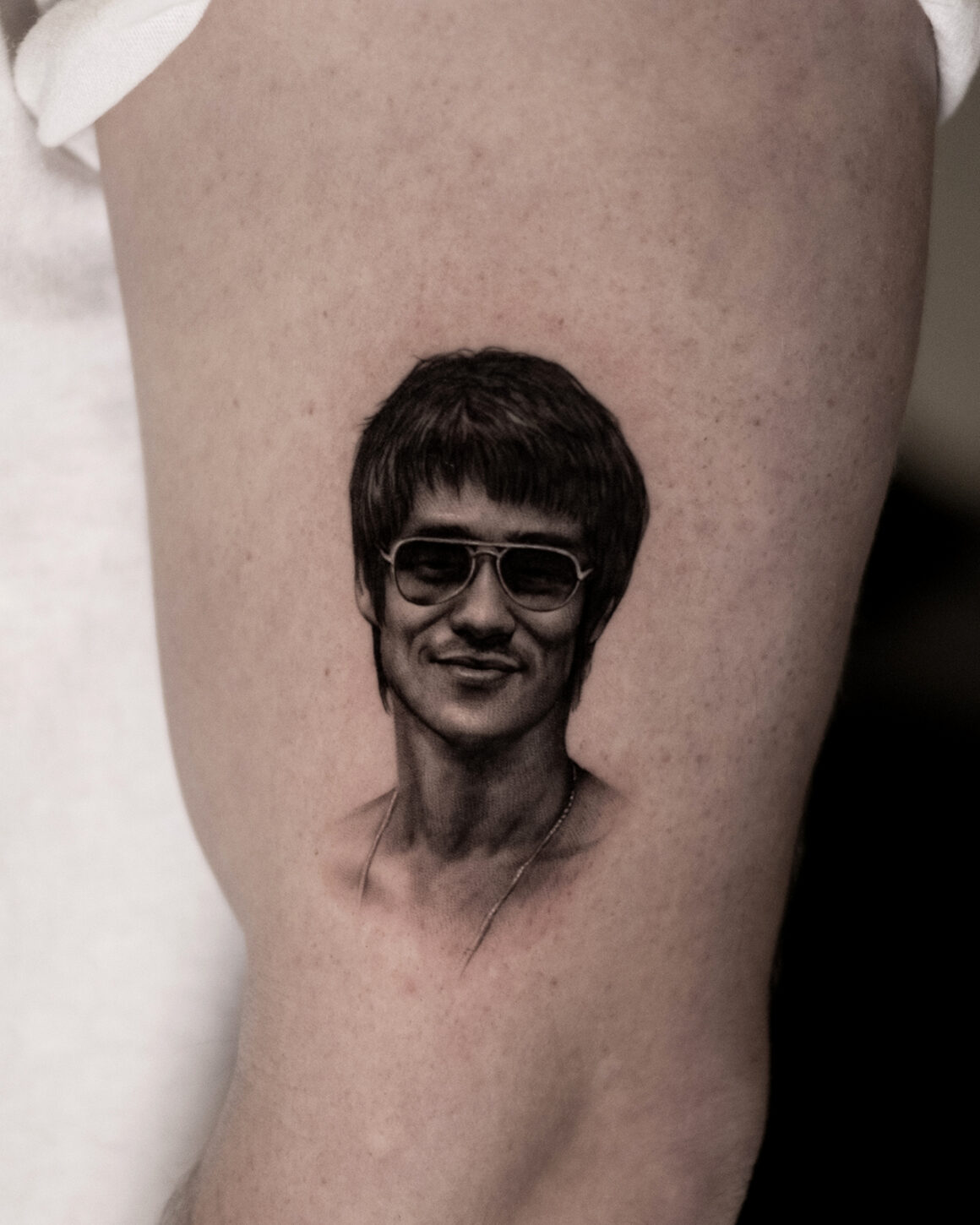 And your last famous words are…?
Improve your drawing skills and go with your own style.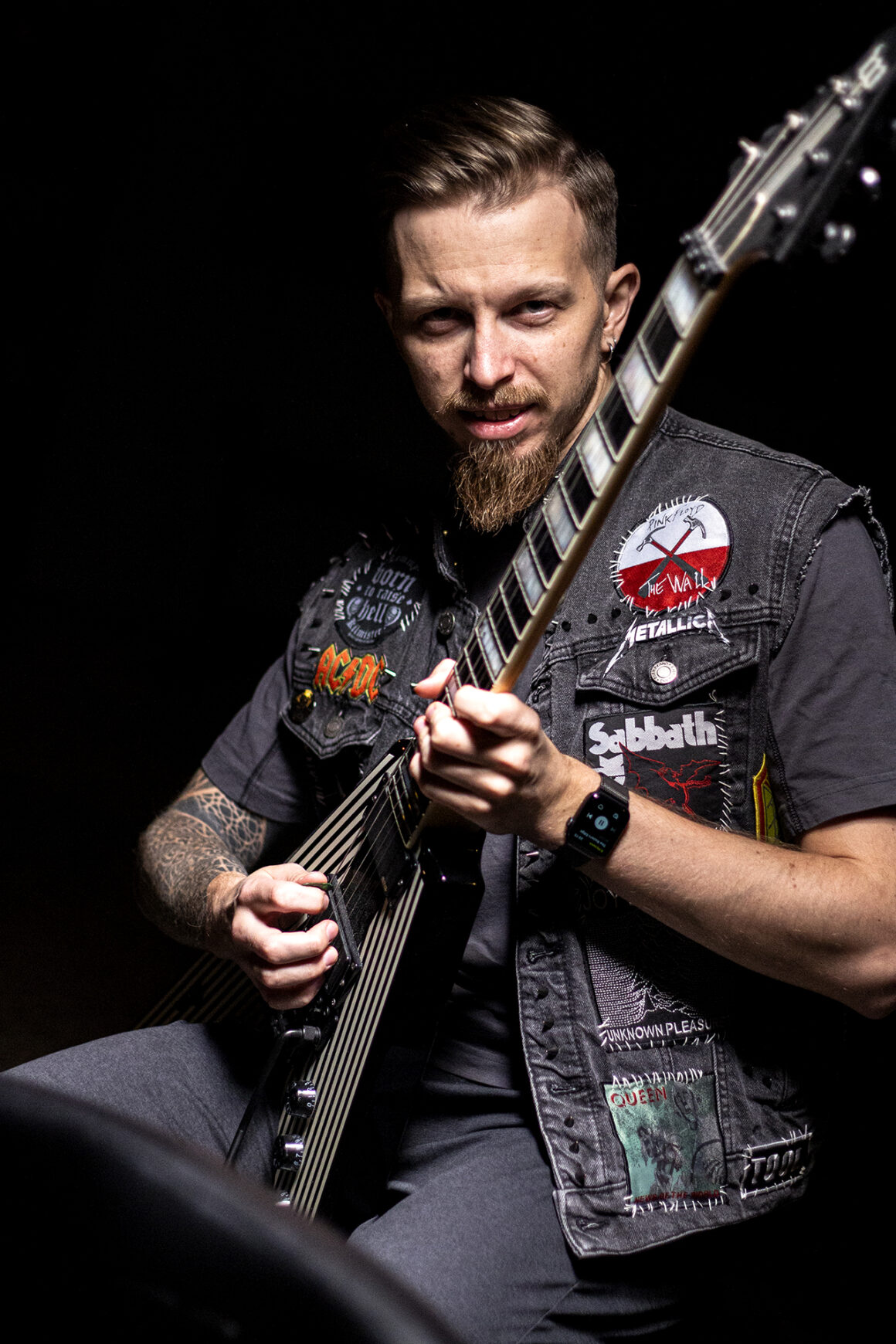 Follow
Serj Vinni
on Instagram:
@serjvinni
Follow '
Monna Lissa
' tattoo studio (Westwood/LA) on Instagram:
@monna.lissa_