After a long experience in the Berlin scene, Sarah Struck (this is her real name) could not resist Bill Canales' invitation and moved her art to the United States.
Hi Sarah! Let's start with your nickname 'Herzdame' which means "queen of hearts" in German. How did it come about? Sarah Struck also sounds great as a name for a tattoo artist, right?
Hey! That's a very great question. Early on when social media started to become a thing I didn't want everyone to know my real name.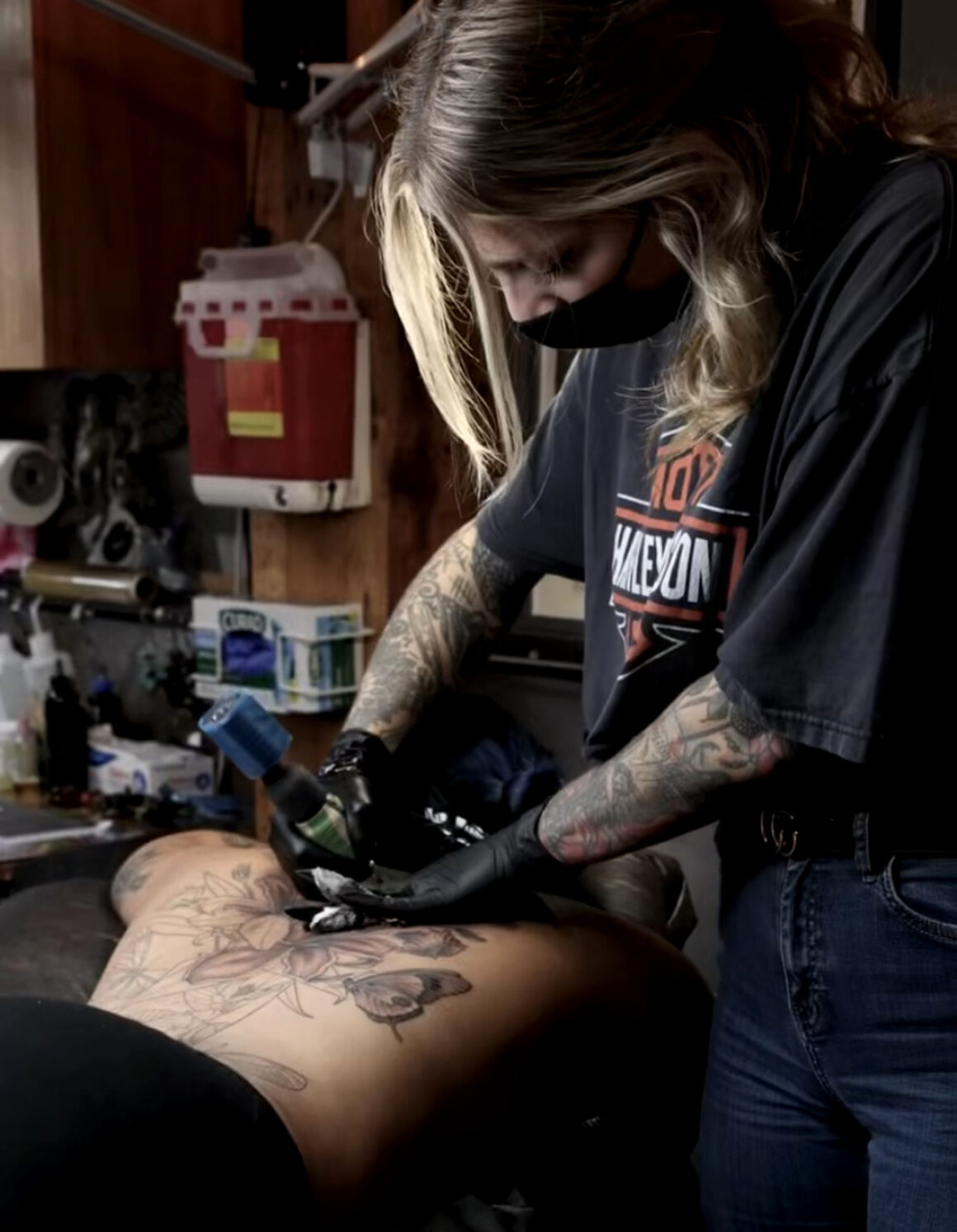 I never really had a nickname but I wanted to use one; so I had to get creative and find something I liked.
I guess my whole life I have always been a person able to decide by what my heart tells me and I liked the heart as a symbol.
It was always around, even in my early drawings. So naturally the Queen of Hearts spoke to me. Ah almost forgot: I'm also a big gambler! (laughs)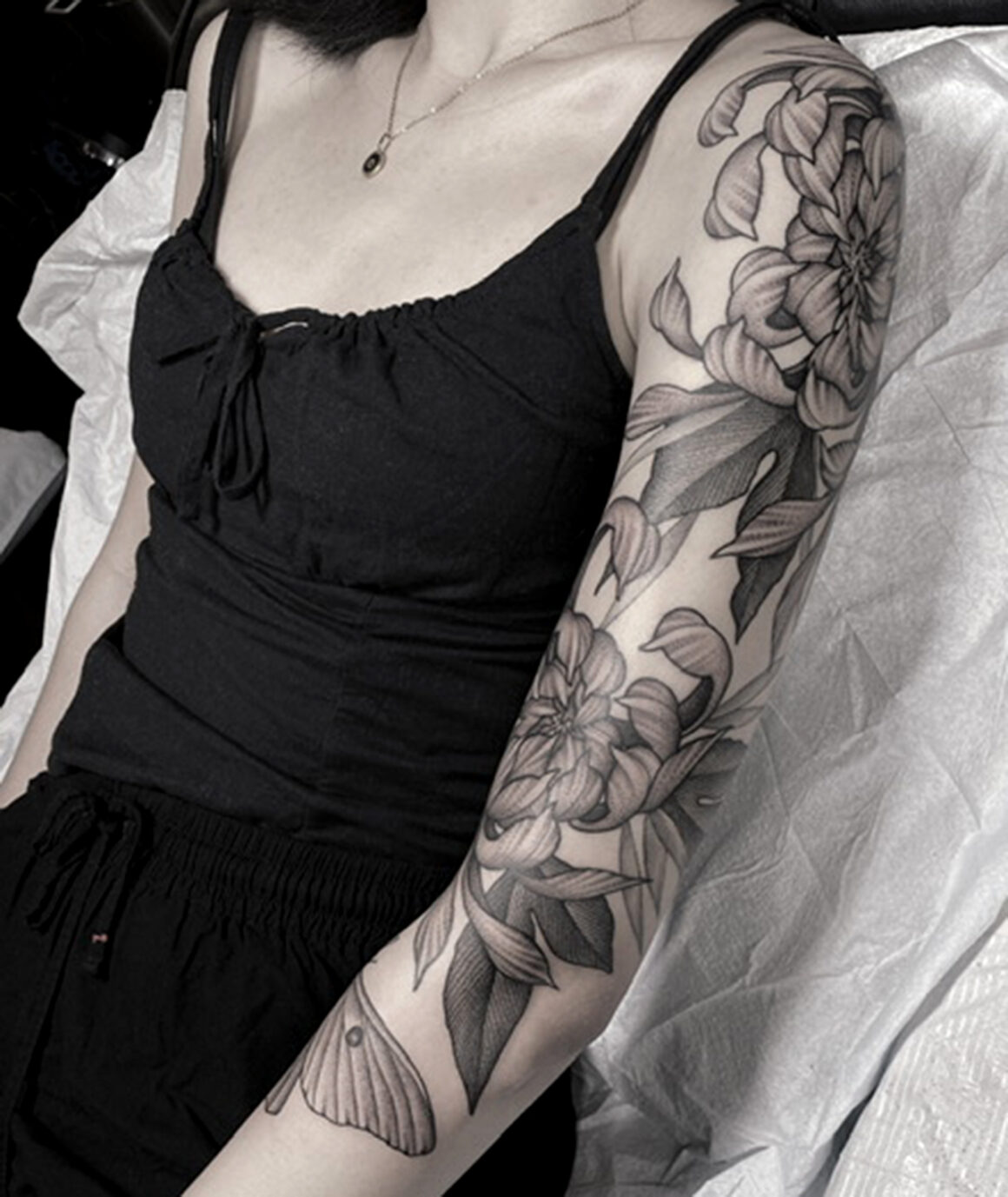 You're from Berlin, right? Would you like to tell me what those years spent tattooing in the German capital were like?
I actually started tattooing over on the other side of Germany and Berlin was kind of my first big step in my tattoo career. I moved there to work in a shop called "Erntezeit". I worked there 6 long years before going to the United States. I really loved it and appreciated every day. I think it was basically what made me who I am now and definitely taught me a lot, not only in tattooing.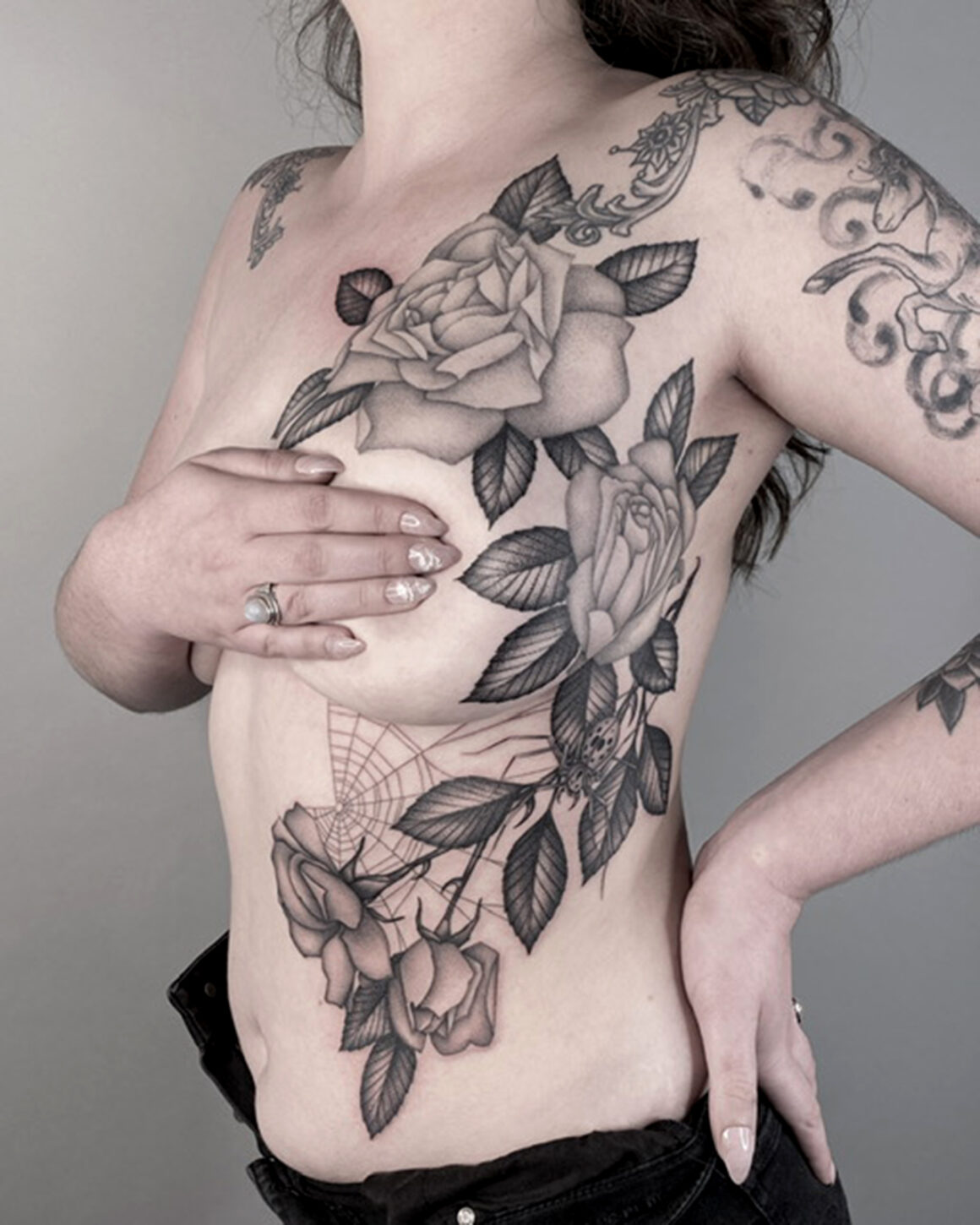 After all, Berlin is one of the tattoo capitals of the world, isn't it?
Yeah! To work in a metropolis like that, meeting so many people that are traveling and getting to work with so many great artists that come to visit the capital definitely makes you wanna travel and see the world.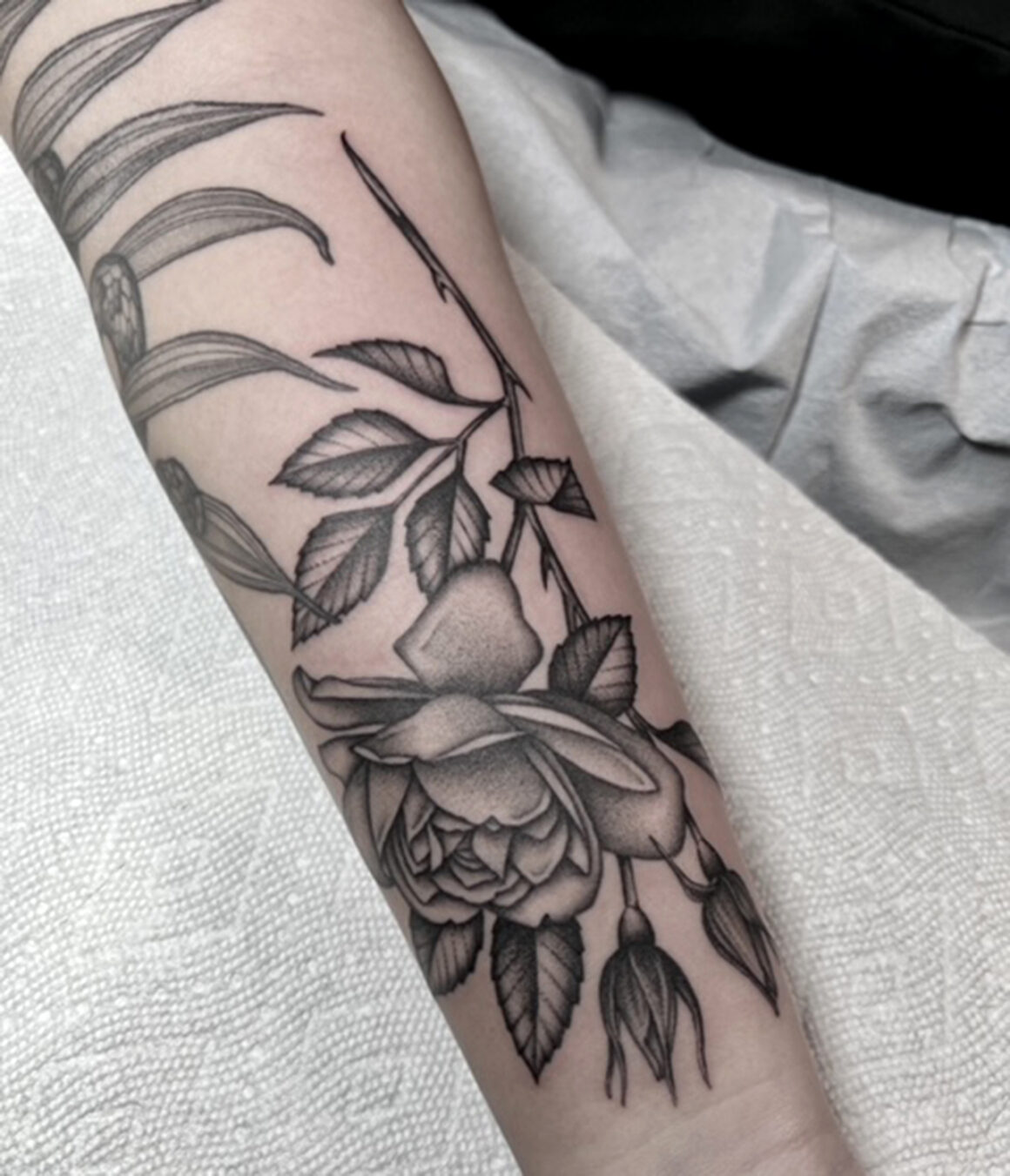 Berlin is a place where all sorts of people come together and great stories happen! Everything is possible! It's definitely a big tattoo city, a great community and a very inspiring place. Our shop was like our home and working together made us a family.
I miss my Berlin clients very much and can't wait to go back and continue working on some projects!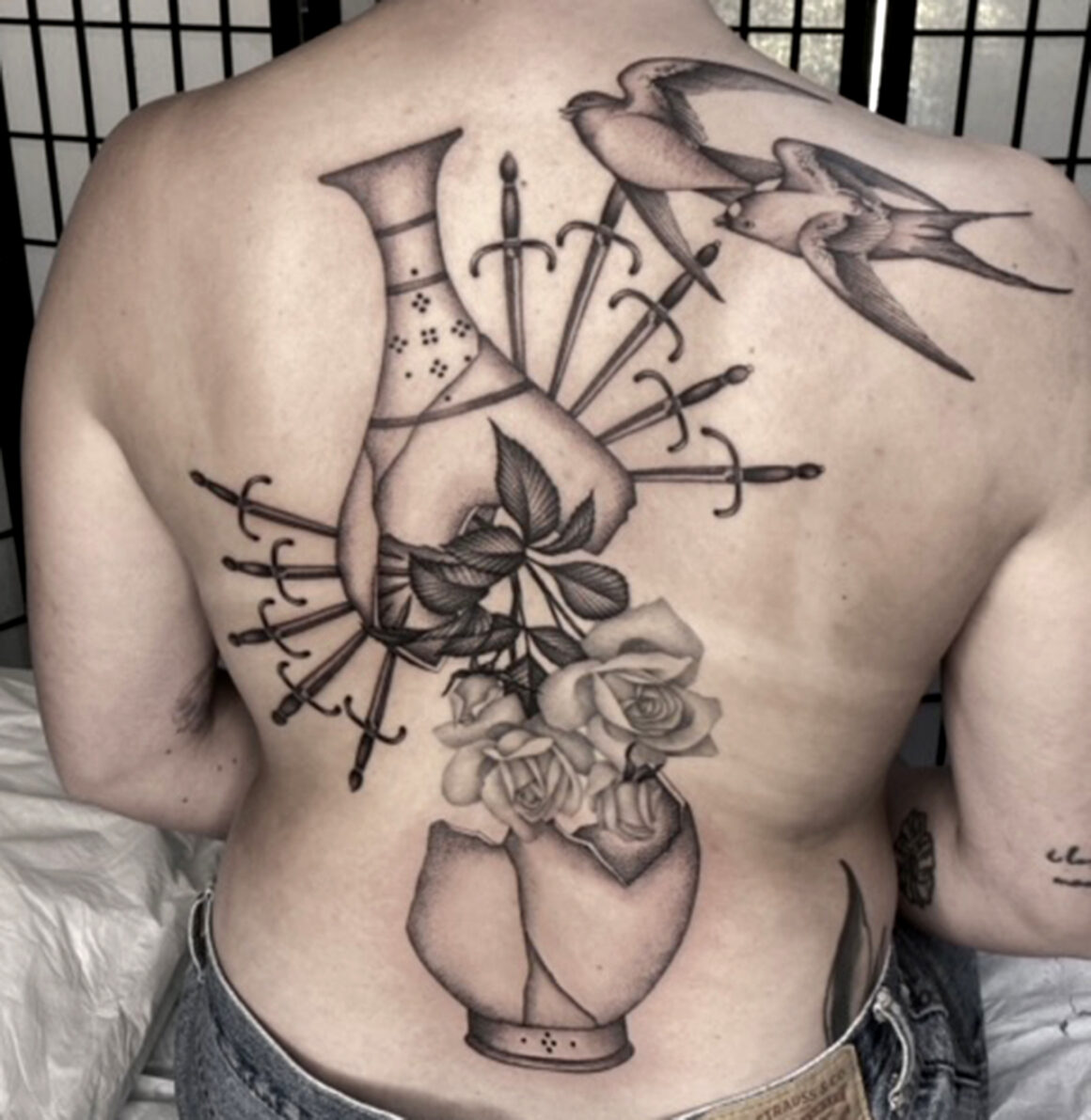 And then you came to San Diego to work at 'Full Circle Tattoo' founded by Bill Canales. How did this proposal come about and how long did it take you to decide before moving to another continent?
I already thought about moving to the United States for a couple of years, but the first time visiting San Diego I definitely lost my heart… (smiles)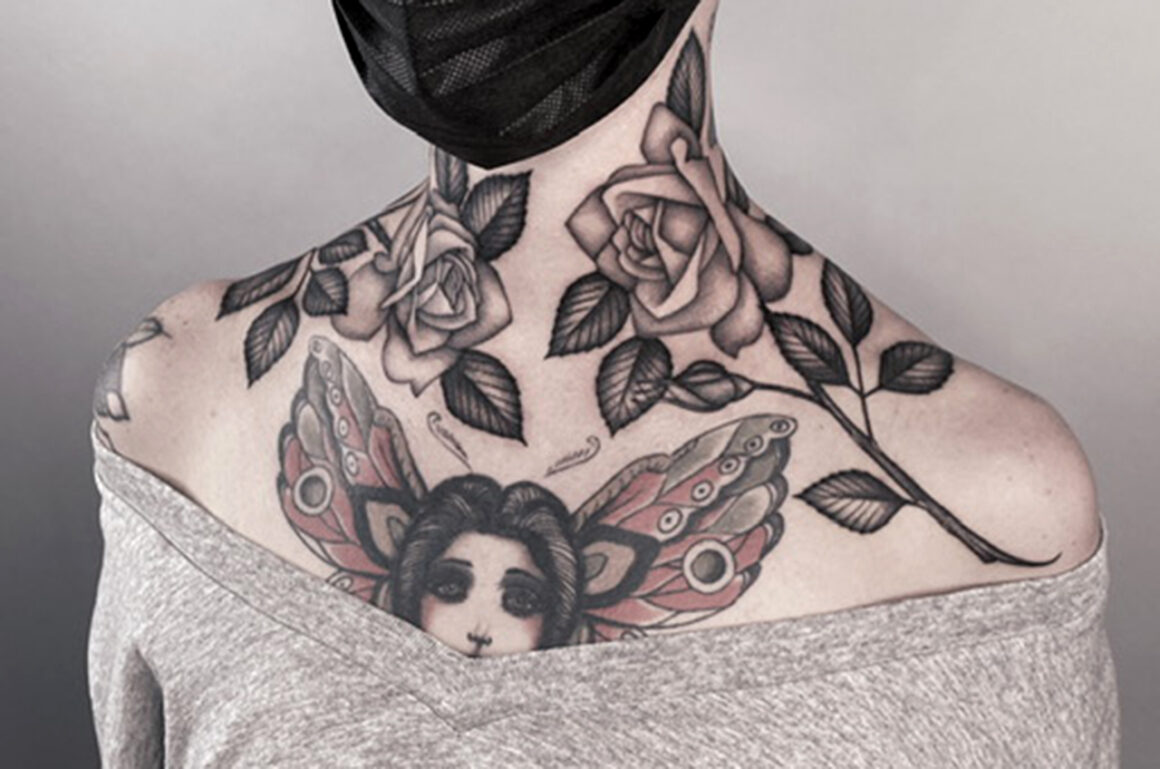 Why?
It's hard to explain why – I guess I just had a feeling about it. Early on, as soon as Bill mentioned "that I'm always welcome to come back, whenever I like" it was clear to me I needed to come back soon and preferably to stay long term! During COVID then I got stuck in Germany. As soon as I found a way out I moved there with all of my belongings, just within 3 weeks. It felt like a now or never situation!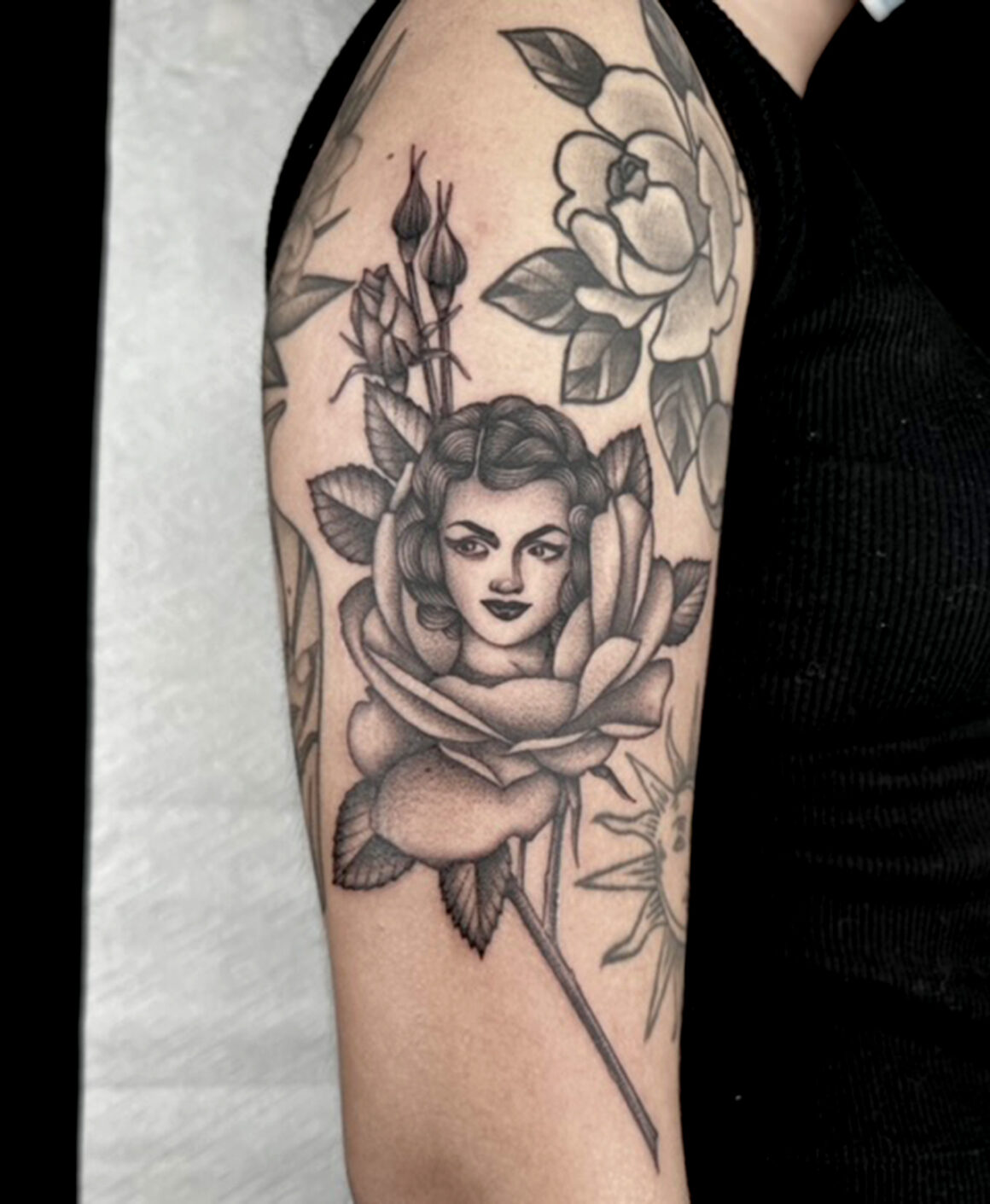 Are you satisfied with your choice?
Yeah! I'm super happy with my decisions! Everyone working at 'Full Circle Tattoo' is such a great artist and I'm more than grateful to get to work with this special bunch. Bill is beyond inspiring, every piece he does is so beautiful and to be able to watch him tattoo every day is simply amazing.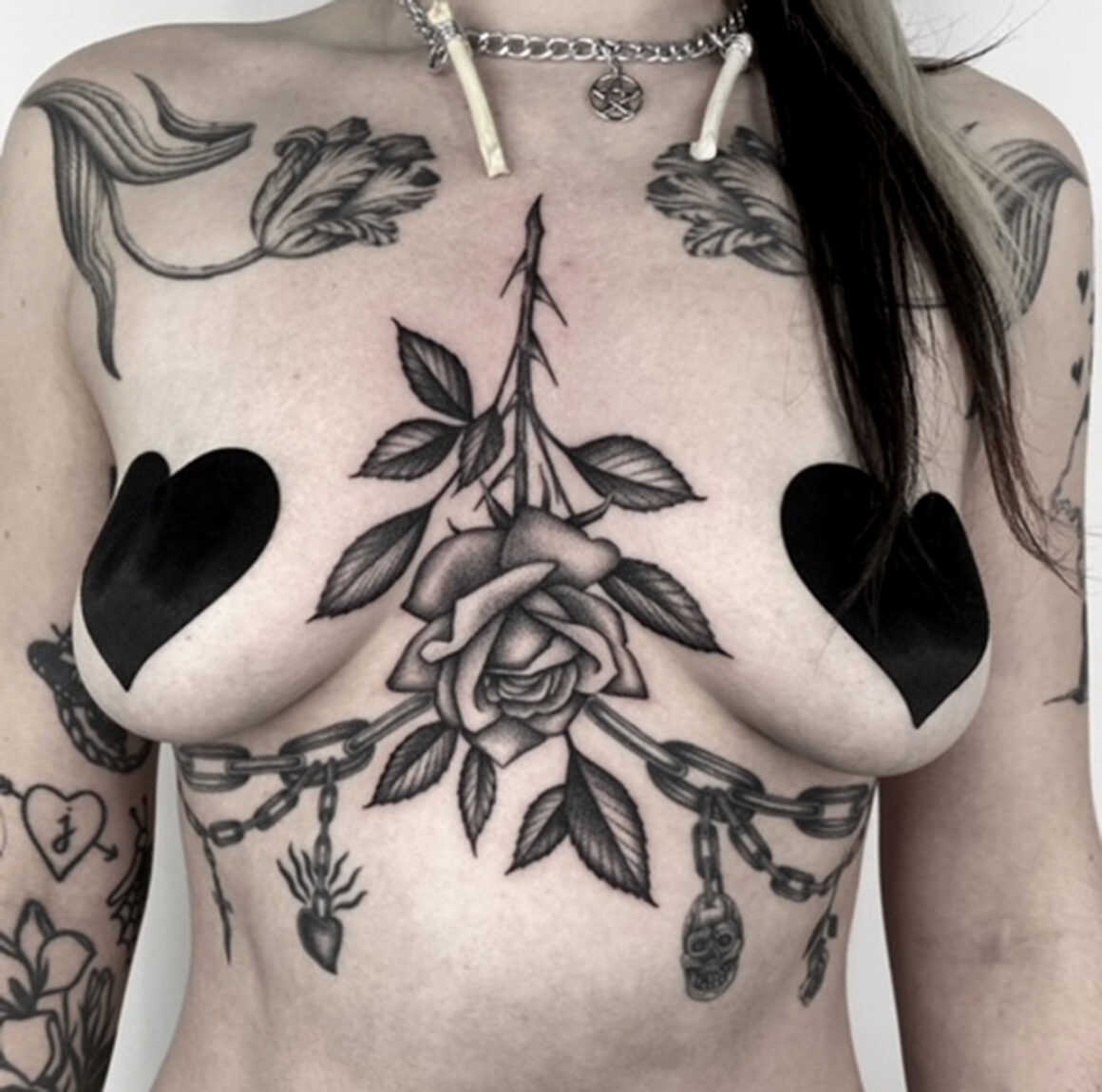 Let's talk about your style – the Fine-Line Black and Grey. When did you realize you excelled in this category of tattoos and what do you find stimulating about drawing floral and animal subjects?
The style I'm tattooing definitely changed a lot over the past 2 years – even just because during COVID I had so much time to think, draw, try and practice. Before I definitely tattooed more on the bold side and I did a lot of ornamental designs.
Starting the Fine-Line stuff was a game changer and made me love tattooing again.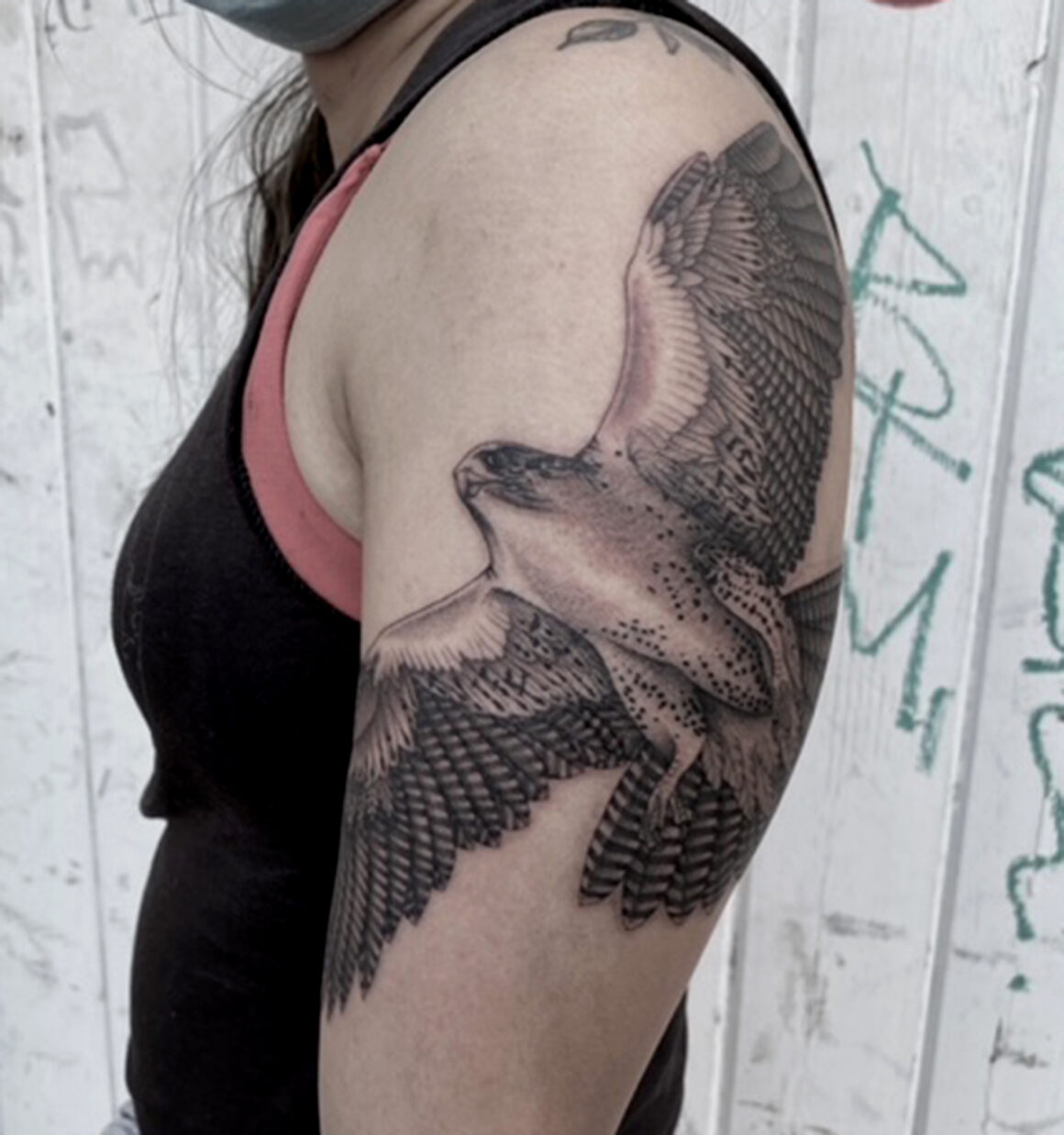 Were you bored of your past works?
I don't think so. I felt like I was doing the same stuff over and over again and might have felt a little stuck. Which, by any means, doesn't mean I did not like what I was doing anymore – I think I just wanted to add another skill! Design wise it just happened so be mostly flowers and animals cause that's what most people want. And I like it!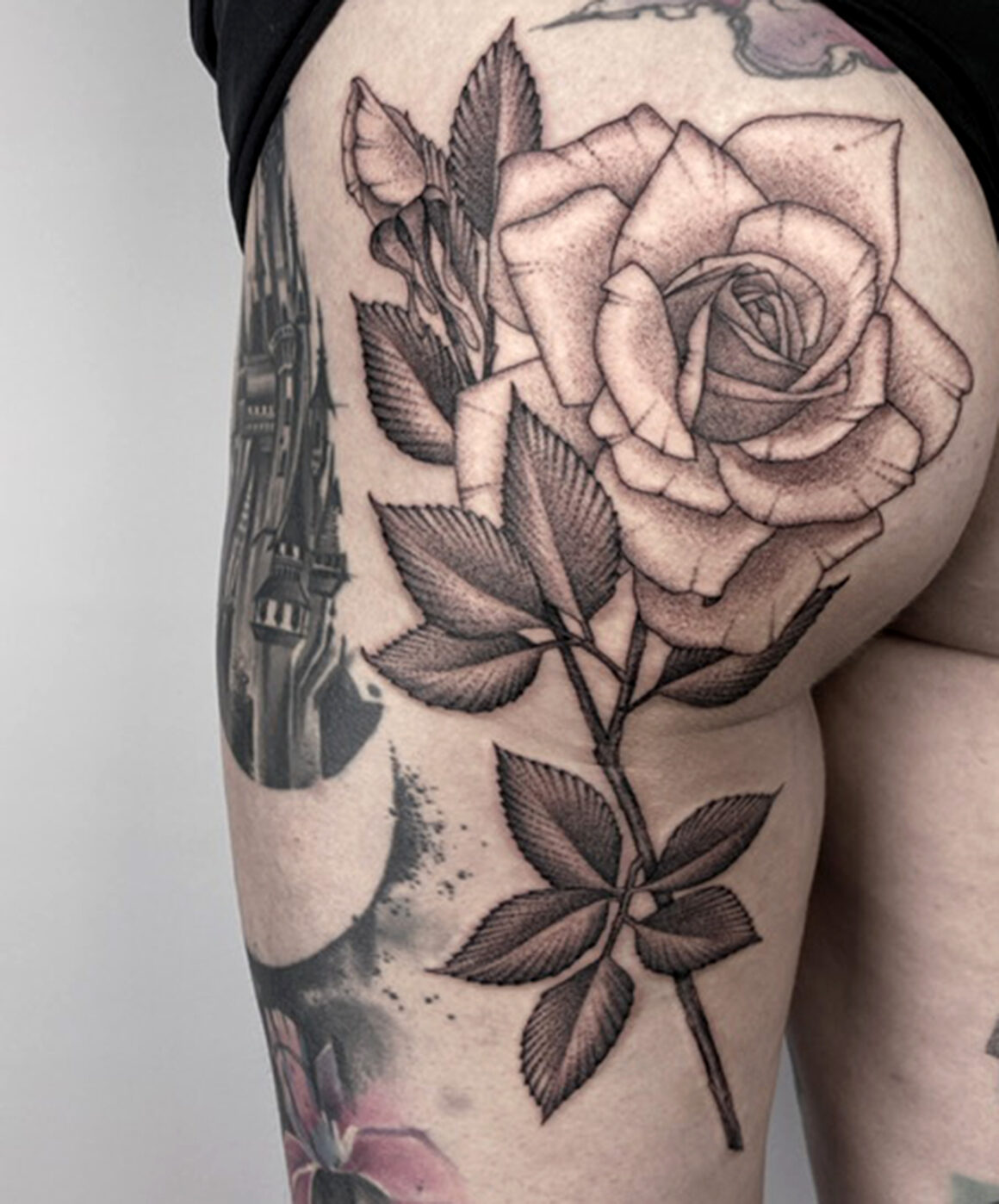 Your boss Bill Canales says about you that if you could you would tattoo a rose a day, every day and forever. Is this true? And why roses and not another subject?
I love roses in nature, they are so beautiful and in tattooing it's just such a classic motif and symbol. Maybe I'm too much of a romantic person, with all my hearts and roses! (laughs) Yeah, Bill is right.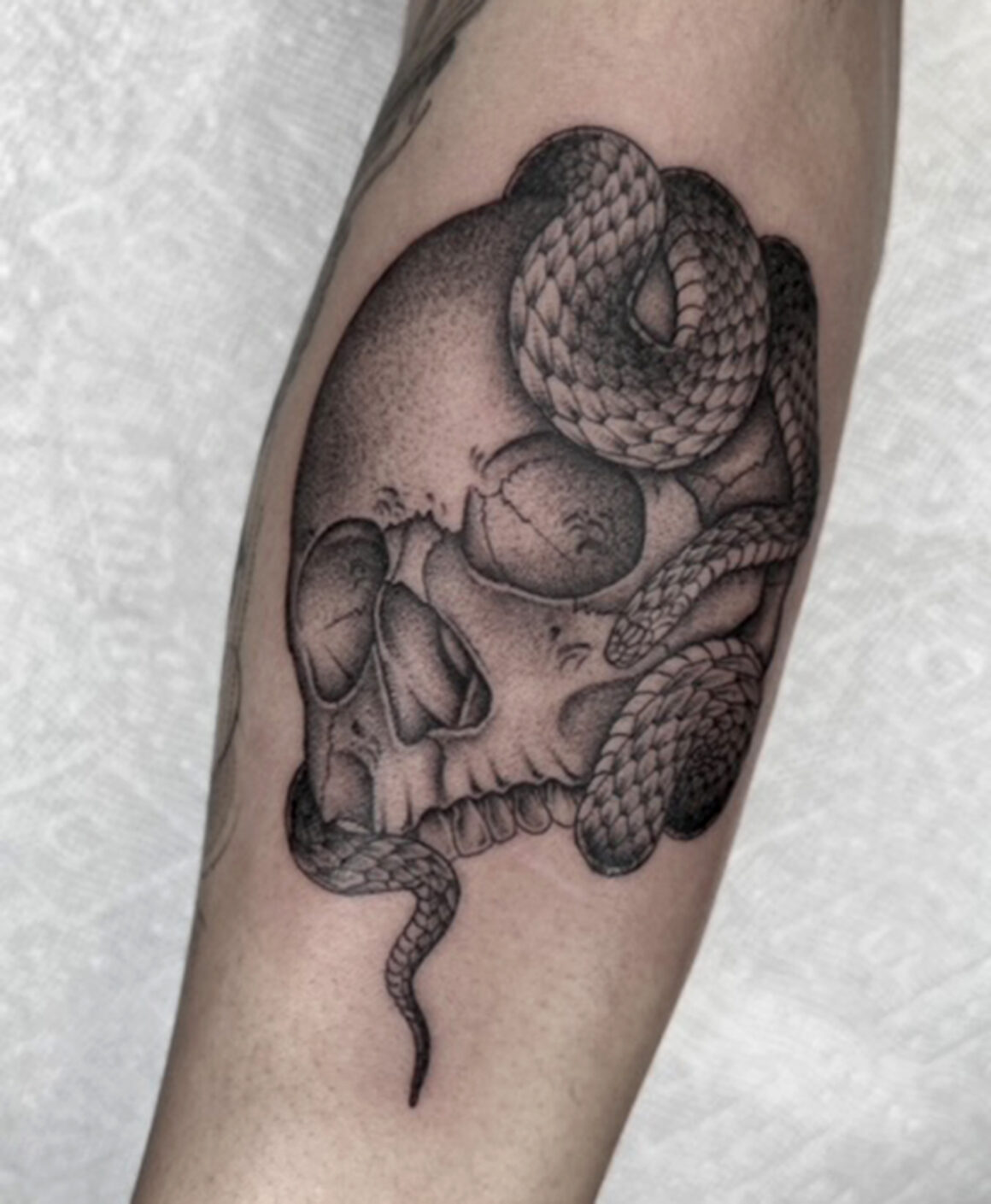 I could definitely do one a day, at least at the moment! I know that it changes and I go through phases of just wanting to do that one thing. Funny enough it's usually things I don't like to do in the first place but then I want to conquer them and get a little obsessed.
I wanna constantly work on the way I'm doing things and learn and find new ways of doing designs, even if it's the same motif over and over.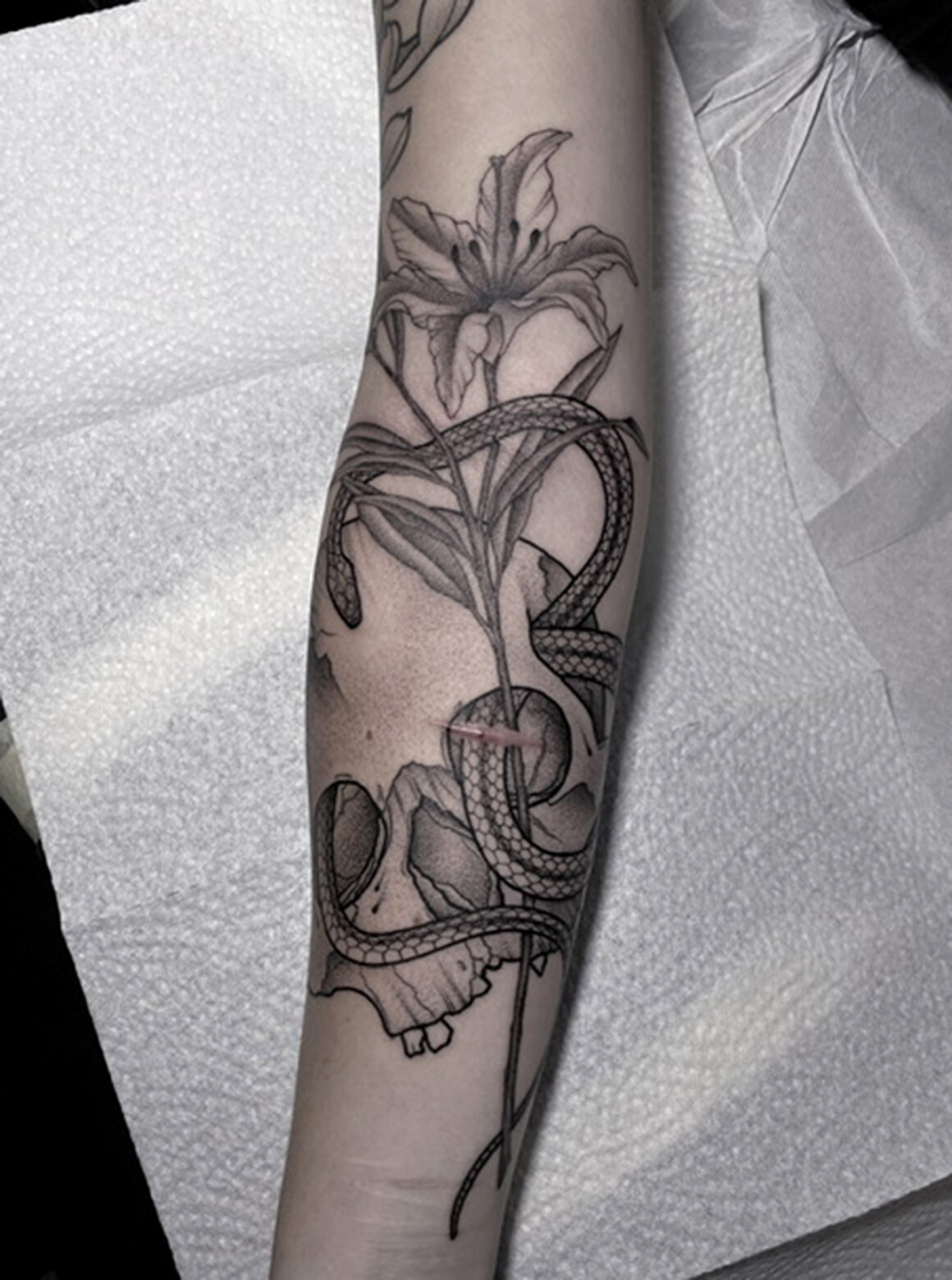 Looking at some of your works I notice that sometimes "metaphorical tattoos" appear like a pair of handcuffs connected to an orchid or a blade inside a vase of flowers or a switchblade wrapped in flowers. Is this also part of your style or do you only execute ideas brought by your clients?
As much as I like classic designs, I like to play with contrasts. Most of those are actually drawings of mine. I would say it's probably 50/50 – I appreciate to get to do my own stuff and have creative freedom but on the other hand I really like working together with my clients and executing their ideas. That's always inspiring and I get to do designs I wouldn't usually come up with.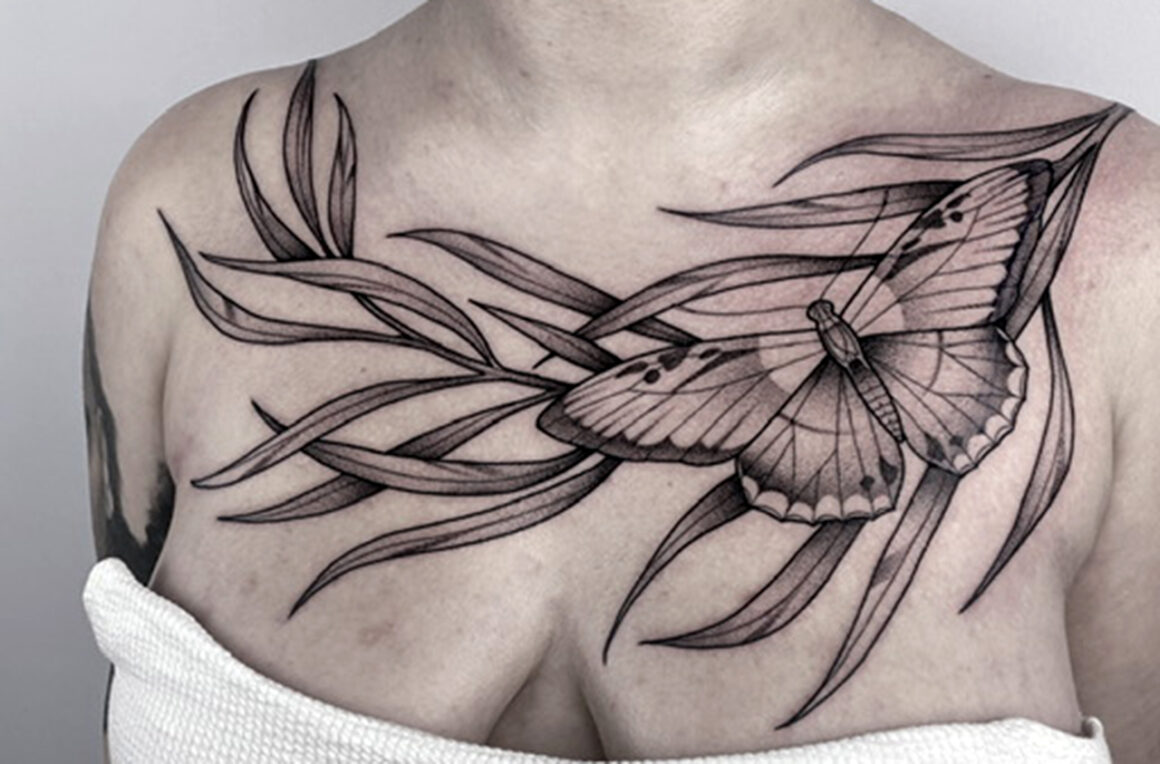 Do you think you've had a more important mentor than others so far? Maybe not a tattoo artist, but an artist in general?
This made me smile for a second. I think ever since my first interview – I had maybe 8 years ago – I keep on telling stories about my Grandpa. He's an artist and we did all kinds of art together since I was a little kid.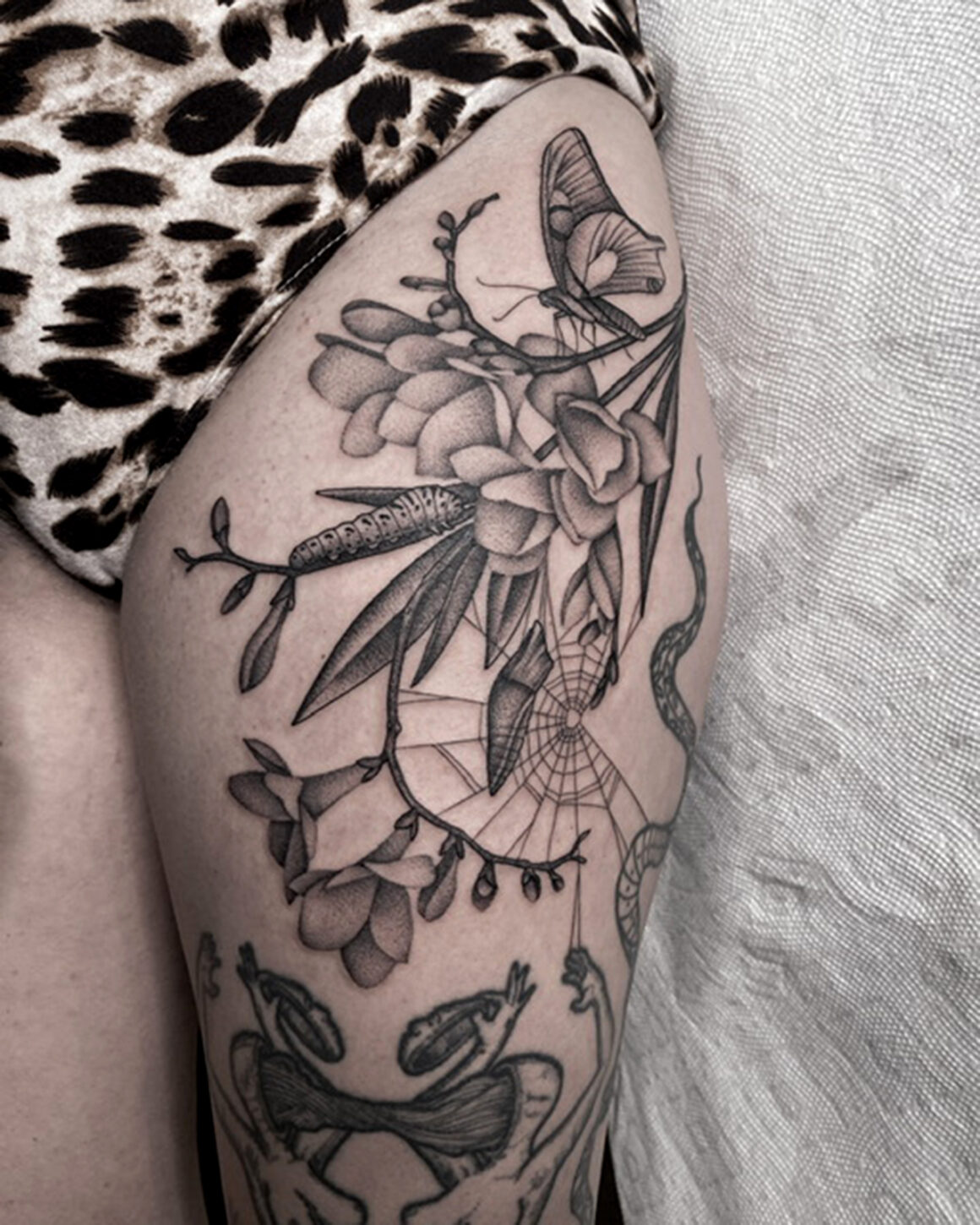 He used to take me out on our bicycles, carrying a canvas stand to do oil paintings of woods and fields in the area. He decorated the house and built all sorts of things, which I definitely do now. In some way he just taught me how to never be bored – I think. I do photography whenever I have the time, I do Macrame, I paint, I sketch, love doing linoleum cuts and print them – the list is so long!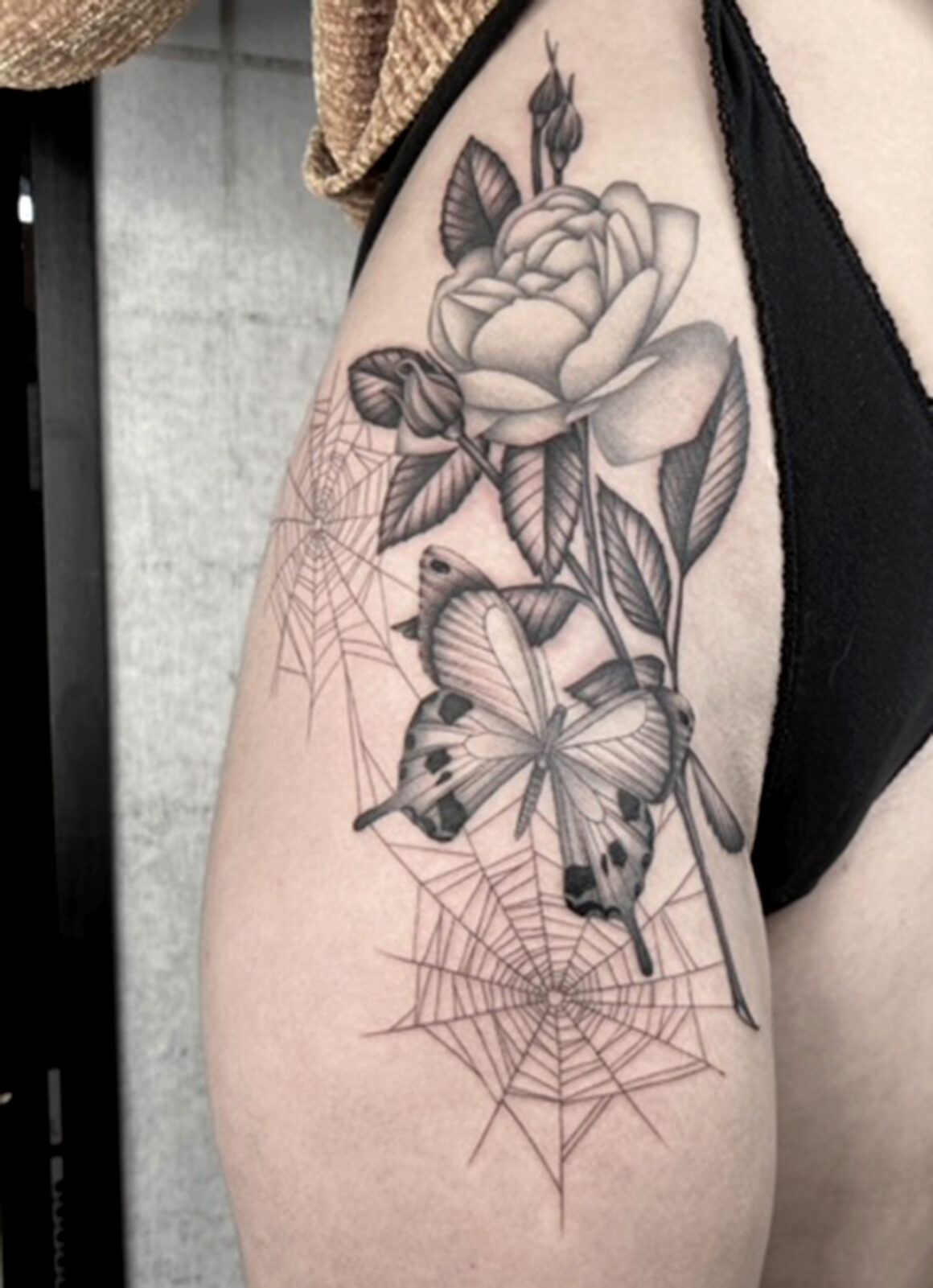 Are there any plans for you to visit Europe soon (perhaps a return to Berlin for guests) or will you be settling in the U.S. for much longer?
When I came here it was definitely the plan to travel back and forth a bit more but because of COVID I decided to lay low for a while.
I will have to go back to Germany soon – after almost a whole year of staying away I miss it a lot.
There is the 'Kaiserstadt Convention' coming up that I would like to attend and some people in Berlin that are waiting to get work continued/finished. Definitely looking forward to a trip out there but San Diego is my home now and I'll spend most of my time here for sure!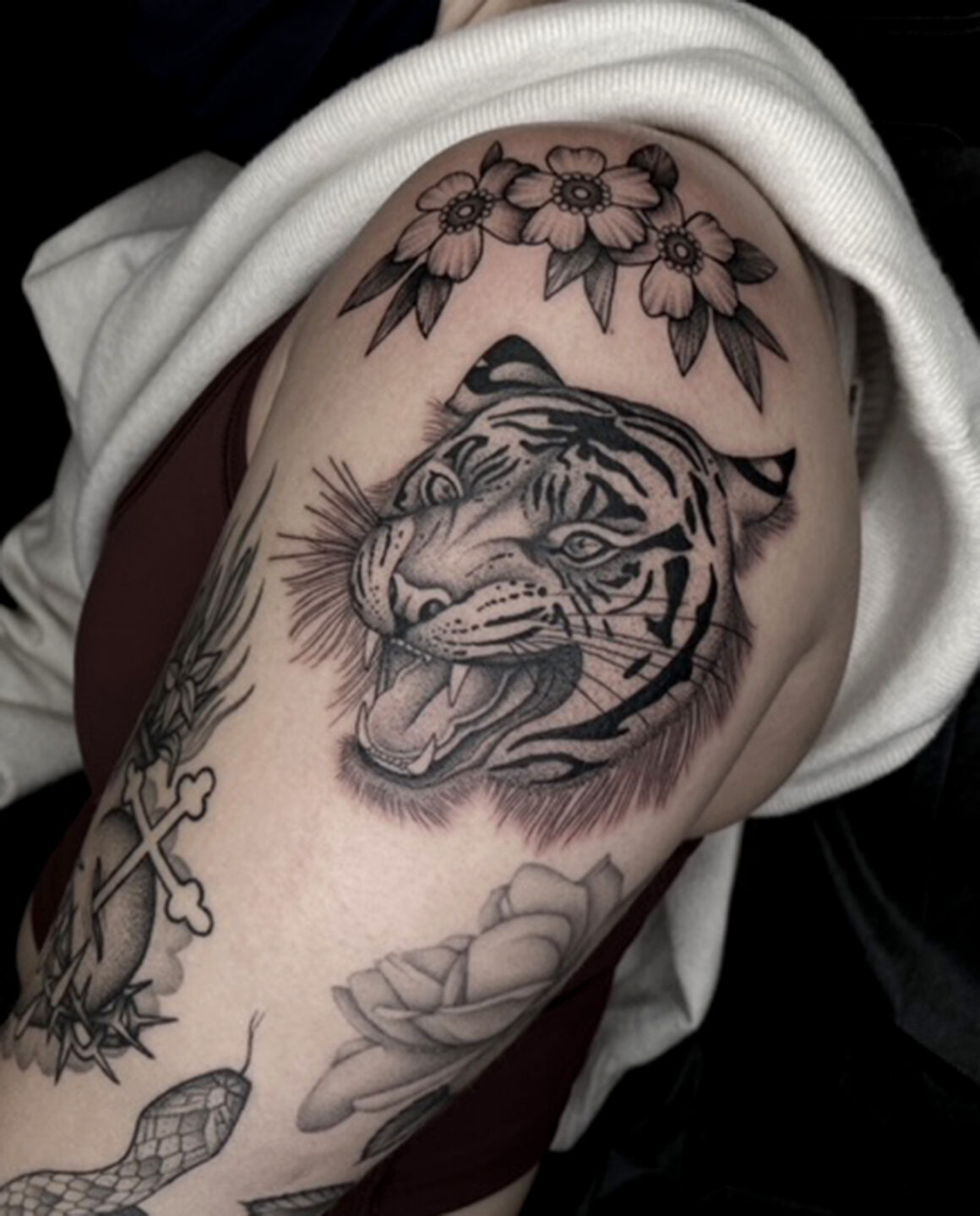 And your last famous words are…?
Alles wird gut. It's German and it means: everything will be fine.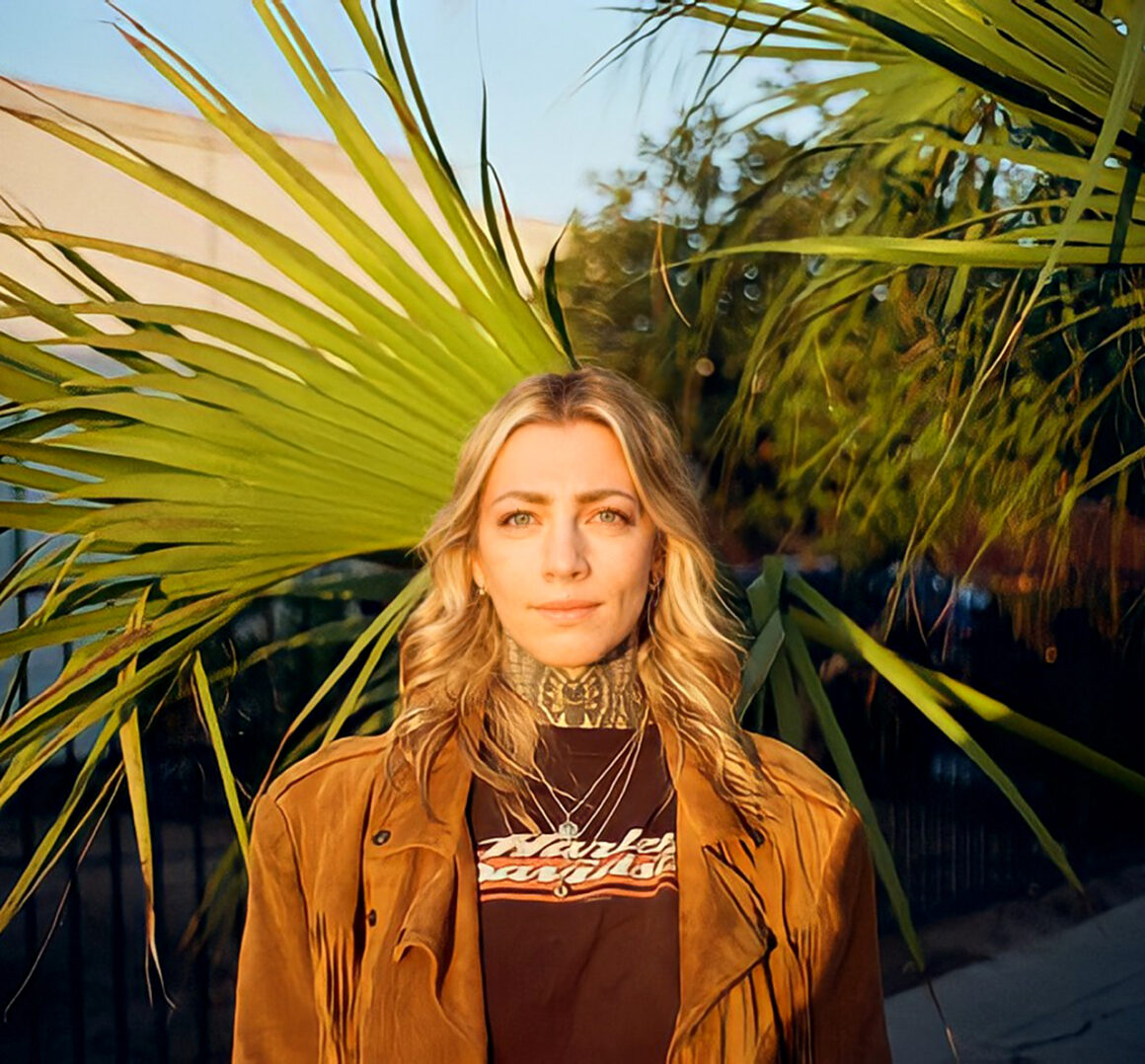 Follow
Sarah Herzdame
on Instagram:
@herzdame