This is the story of a great tattoo artist who lives in a wonderful place (Noosa) and loves to travel with his wife and children through his beloved Australia.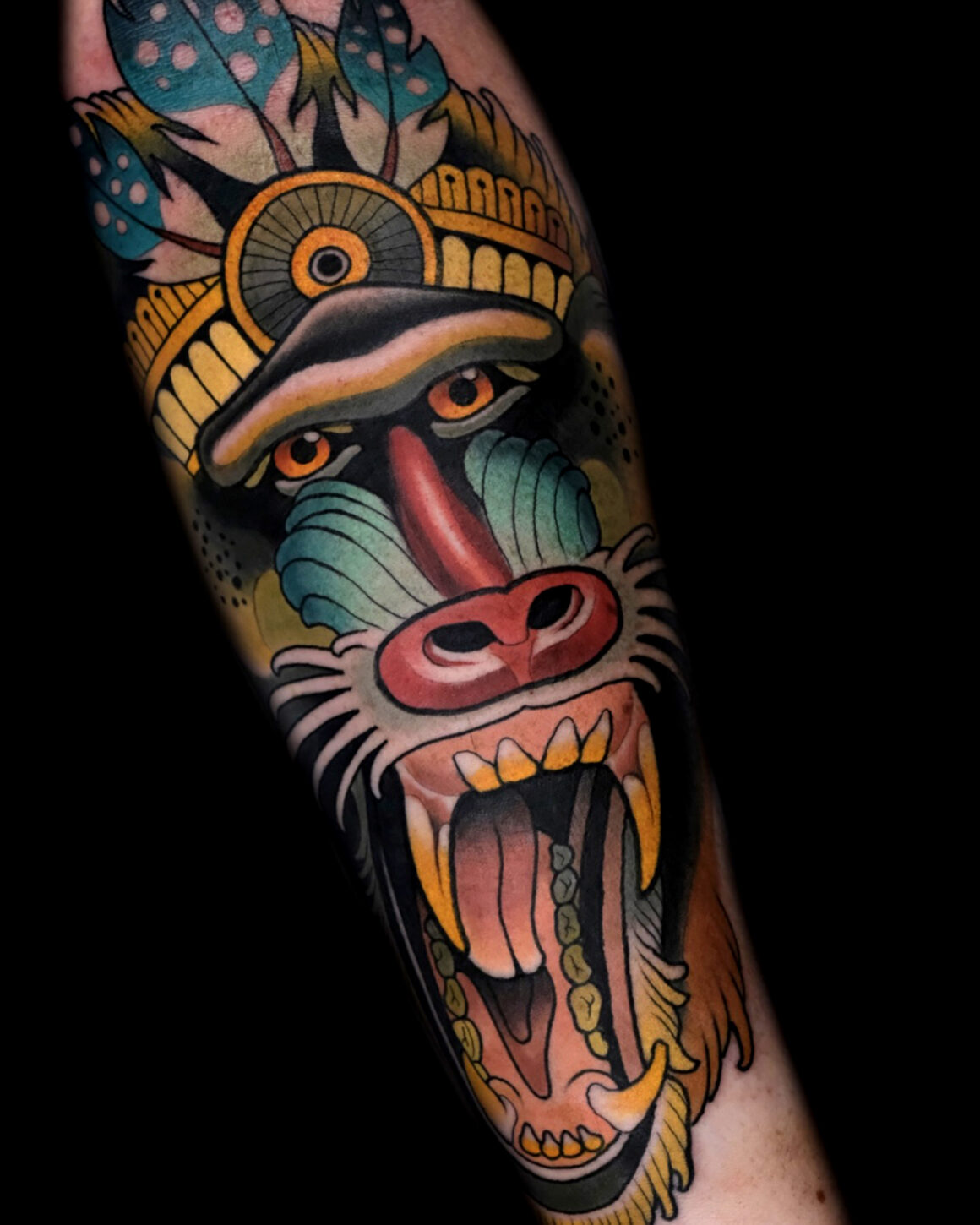 Hi Sam, Australia has always been the home of tattoos, rock 'n' roll, freedom and breathtaking scenery. Was that enough to make you a professional tattoo artist or was there more to it than that?
Yeah, the rock 'n' roll lifestyle here definitely inspired me to do what I want! (laughs) I've always gone against the grain with whatever I do, and tattooing was no different. I didn't know any tattoo artists, and when I decided to tattoo most people laughed at me, but I am a little stubborn and if I decide to do something, I'm going to do it!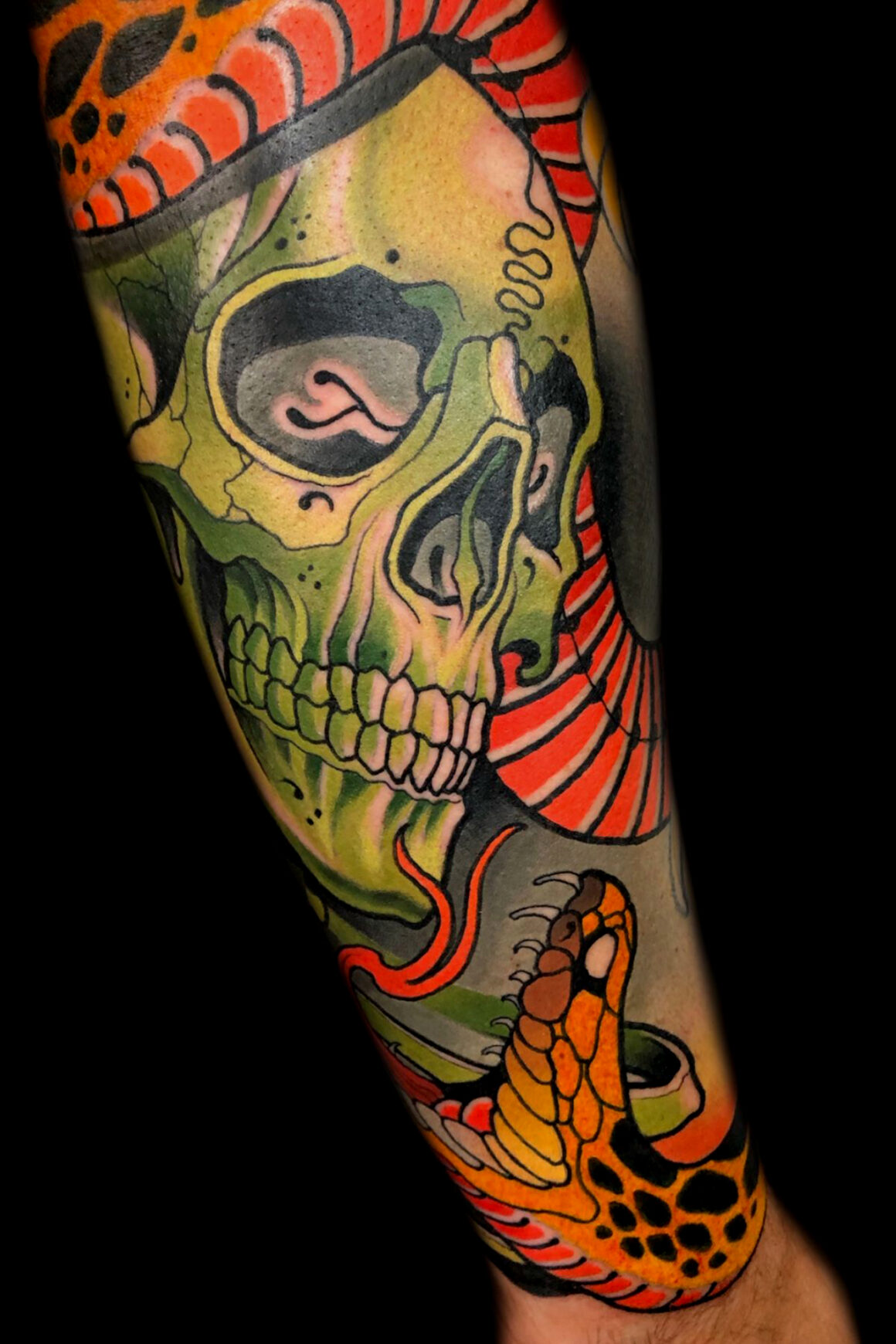 How did you get started?
I researched how to start tattooing and found out I needed to do an apprenticeship. So, I started visiting all the tattoo studios close to where I lived with a portfolio of my art (you know, I've been drawing since I could walk) and every artist told me to f**k off. Tattooing in Australia, 15 years ago, was a tight knit community and it was so hard to get a foot in the door. I then decided, I would teach myself.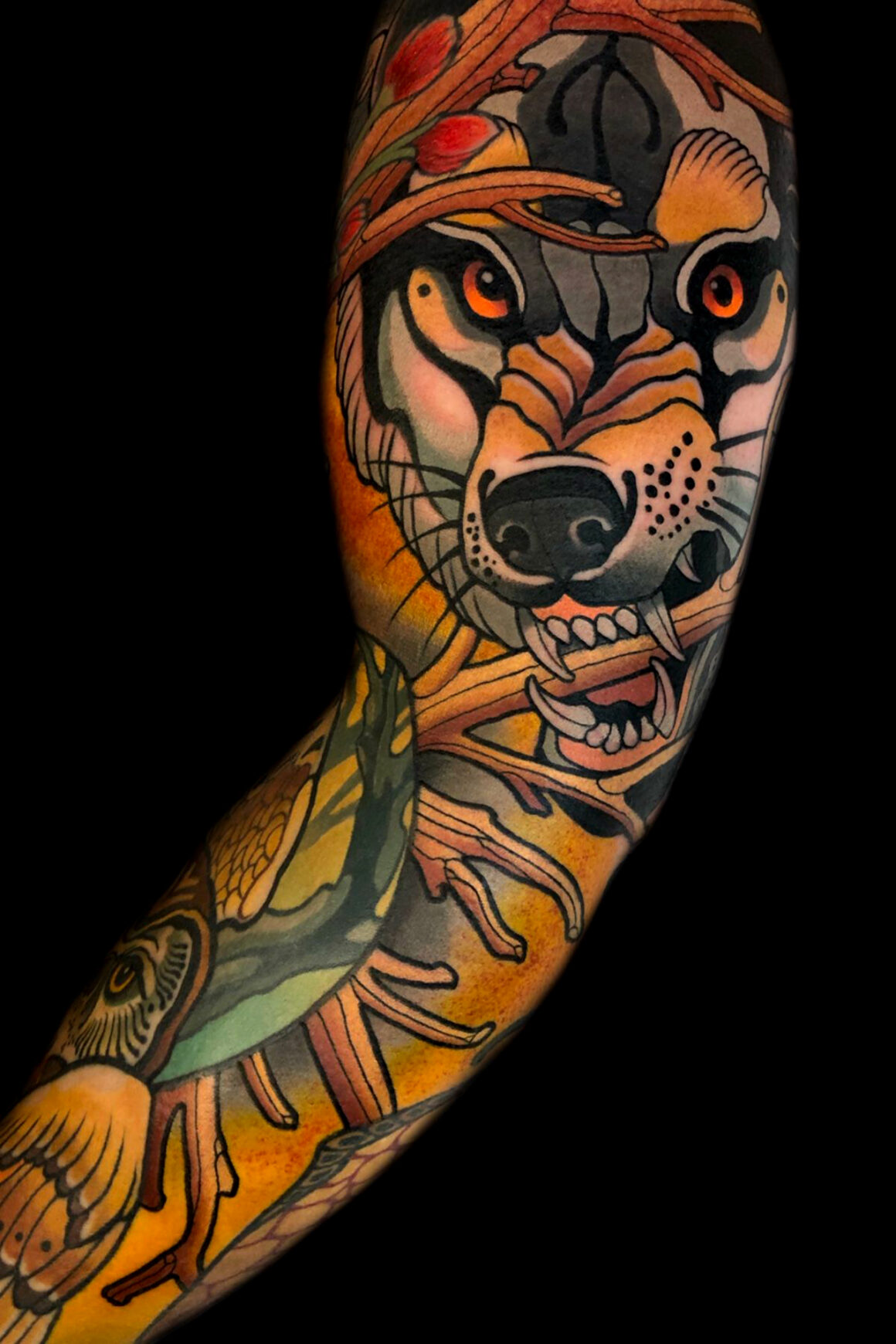 Are you aware by working in Noosa that you are tattooing in a kind of heaven on Earth?
Noosa is beautiful, I've been coming here as a child to visit my grandmother who lived there. After tattooing for 2 years in Sydney, my girlfriend, and wife now, Polly and I decided we wanted to live there, so we jumped in our van and drove 12 hours north to the beachside town of Noosa.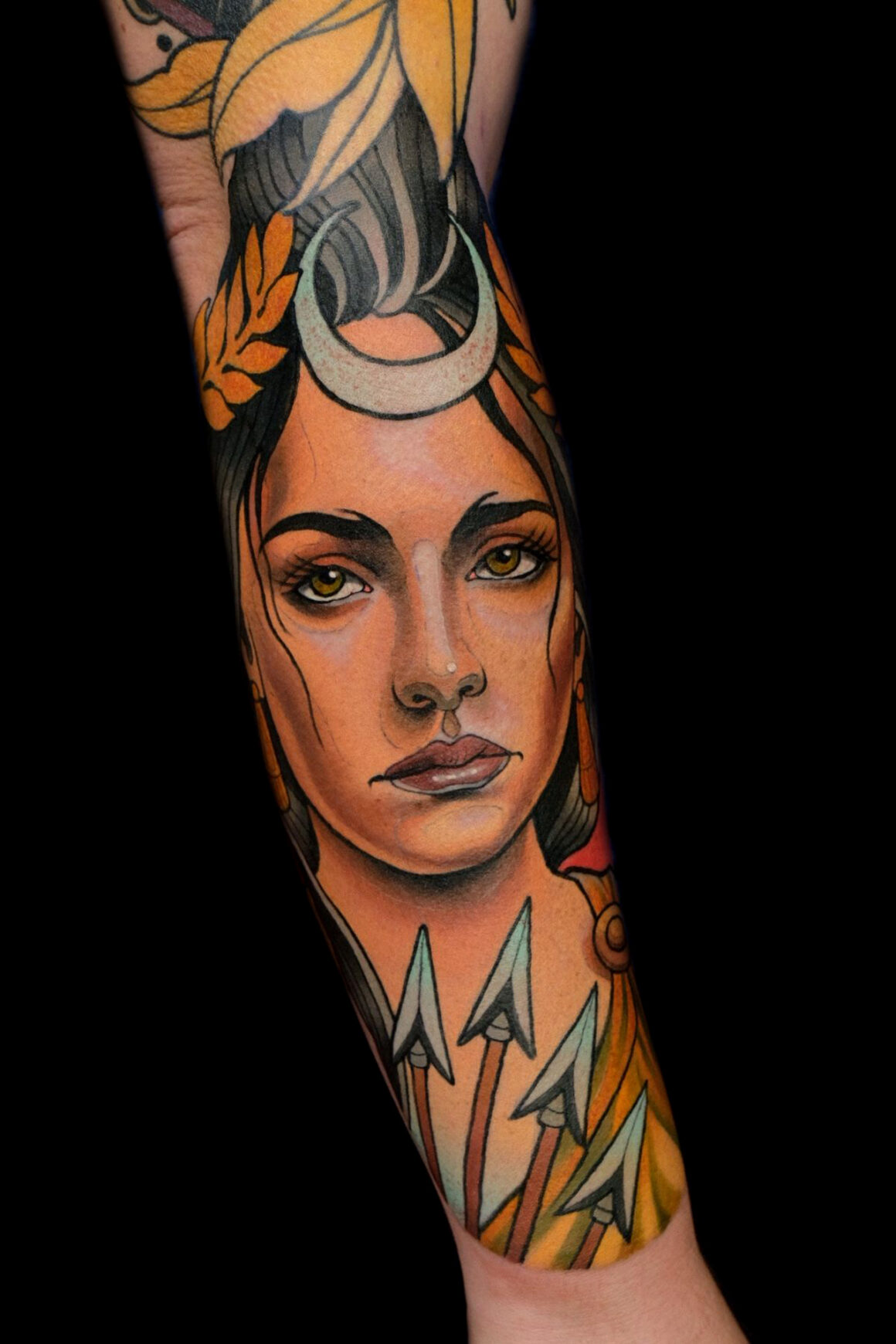 Do you have a private studio?
Yeah, we wanted to create a studio that was relaxing and peaceful and make a unique experience for my clients so we bought a house across Noosa River, and this house had a studio on the property that we converted into a tattoo studio.
Each day, I walk down the street, jump in our boat and pick up my clients from Noosaville on the other side of the river.
It's the best way to start and finish the day, being on the water and watching the sunset on the boat ride home.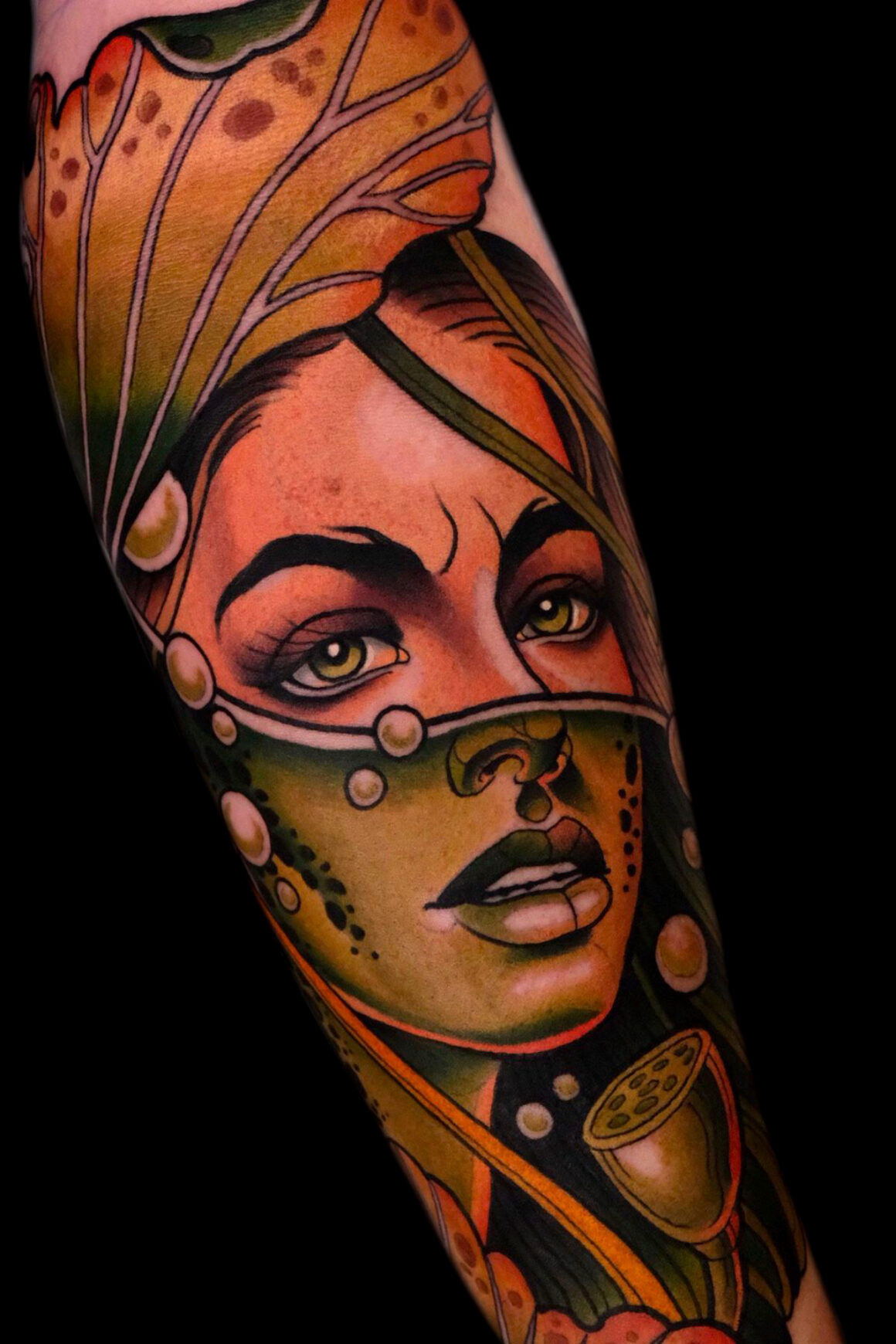 What is the atmosphere inside your studio?
Our studio is surrounded by trees and tropical plants, bamboo etc. It's a nice and peaceful way to get a tattoo.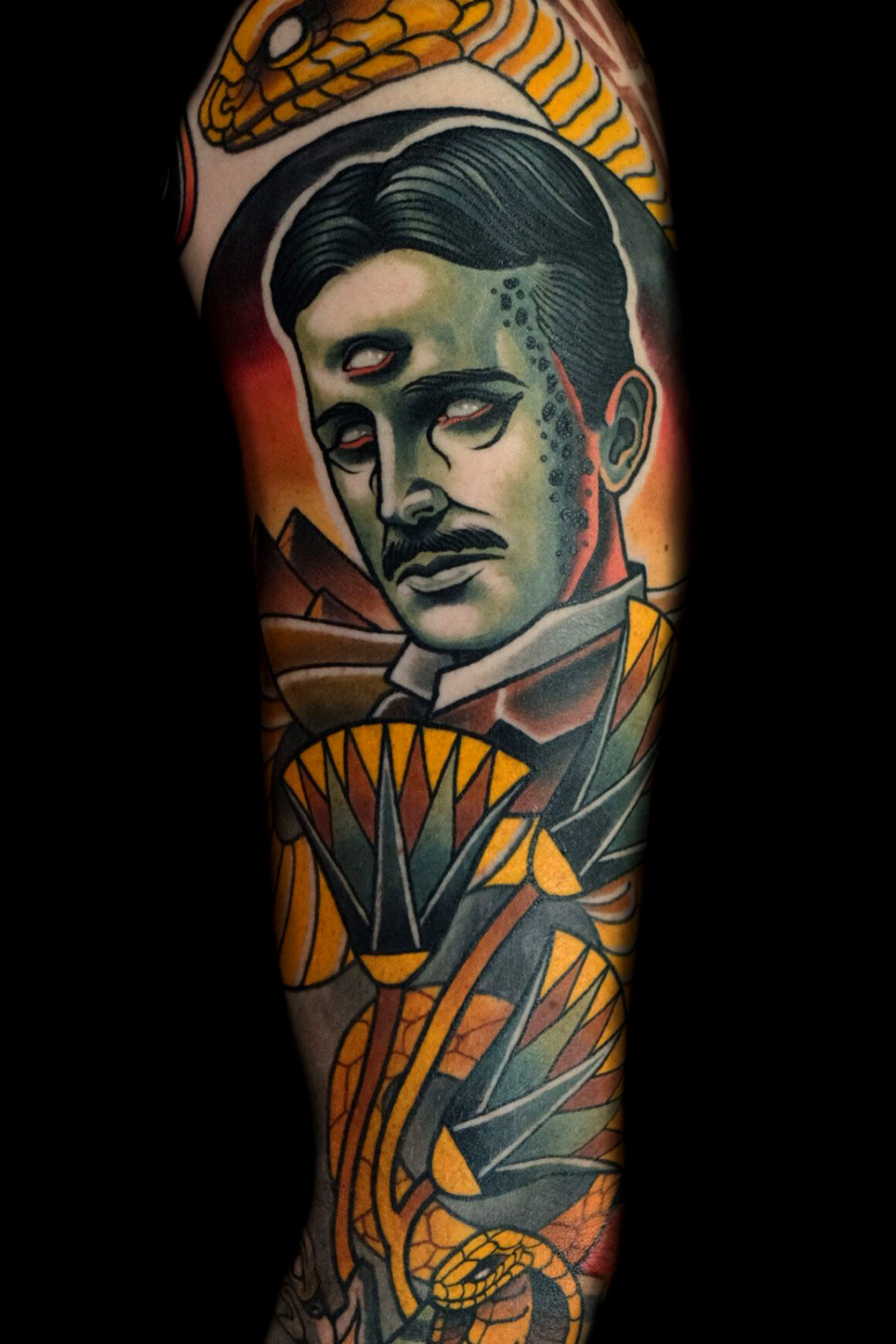 Do you think you had mentors along your artistic path?
When I first started, I didn't really have any mentors except for Terry Ribera, in San Diego who gave me lots of advice through email. I liked Terry Ribera style and reached out to him and the tips and advice he shared was priceless.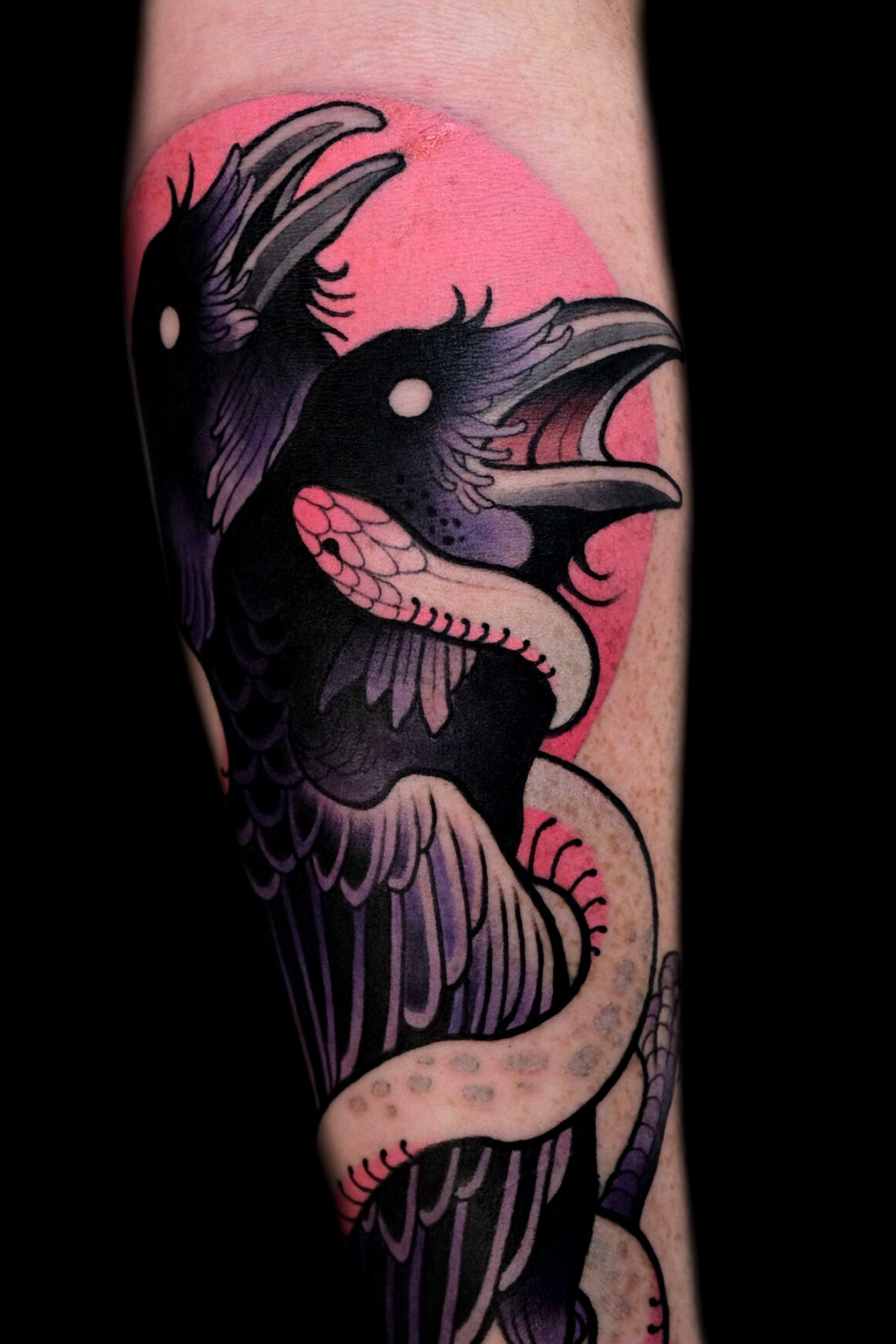 Would you like to thank other names?
Besides Terry, I looked up to many artists around the world. Lus Lips was a huge inspiration along with Jeff Gogue and Shige, Russ Abbott, Guy Aitchison and Claire Reid.
I bought Guy Aitchison book, 'Reinventing the Tattoo' which helped me tremendously.
Lloyd and Lee from 'Manly Tattoo' helped me when I first started in a shop also so a huge thank you to those guys too.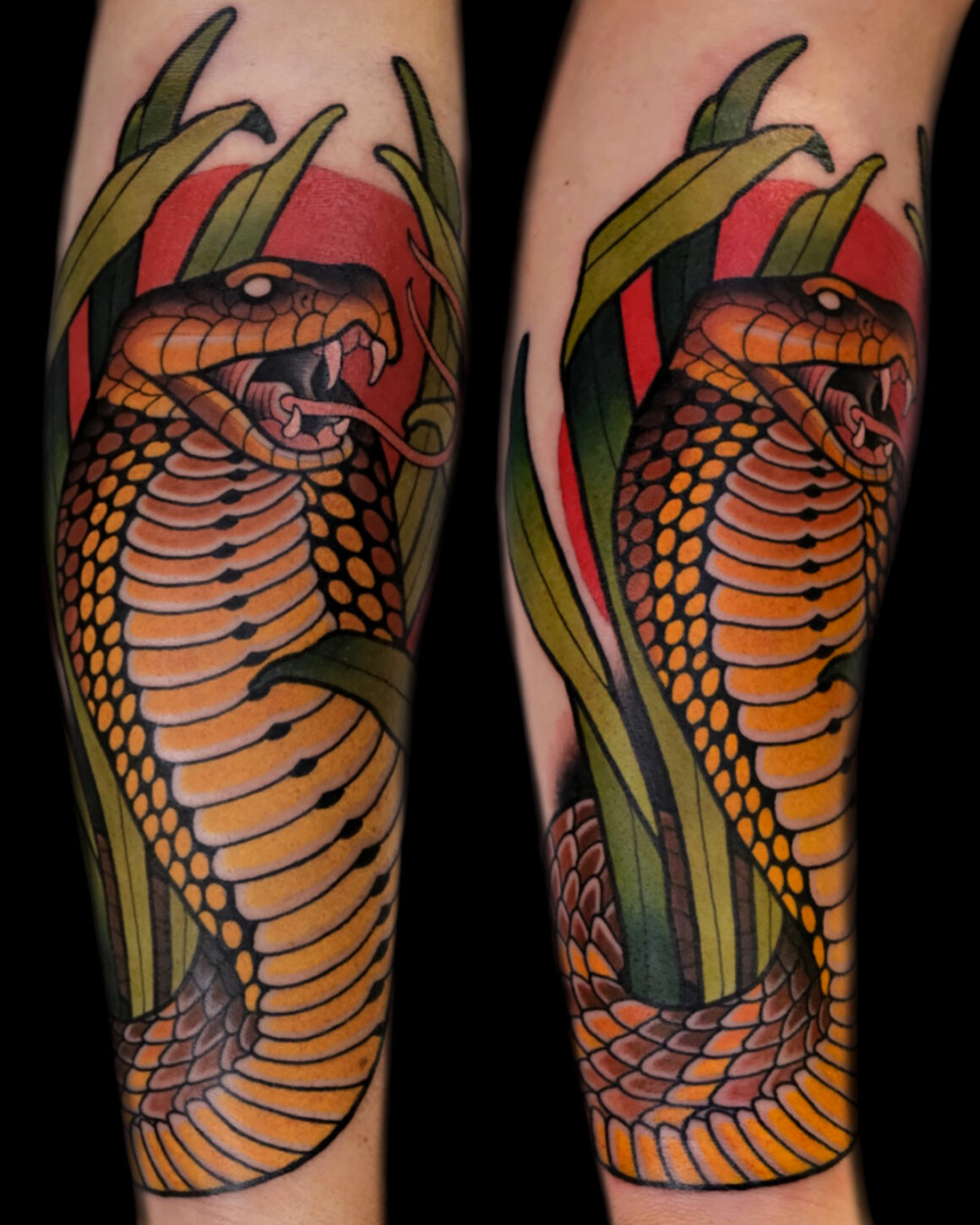 How do you manage between work and your beautiful family?
Finding the balance with work and family has been the hardest challenge so far. I usually wake at 4am and draw, then tattoo from 10am – 5pm but after having kids I've had to change things around so I have to draw at night time from 8pm – midnight or 1am and then my kids love to wake up at 5.30am so I've been very tired these last few years!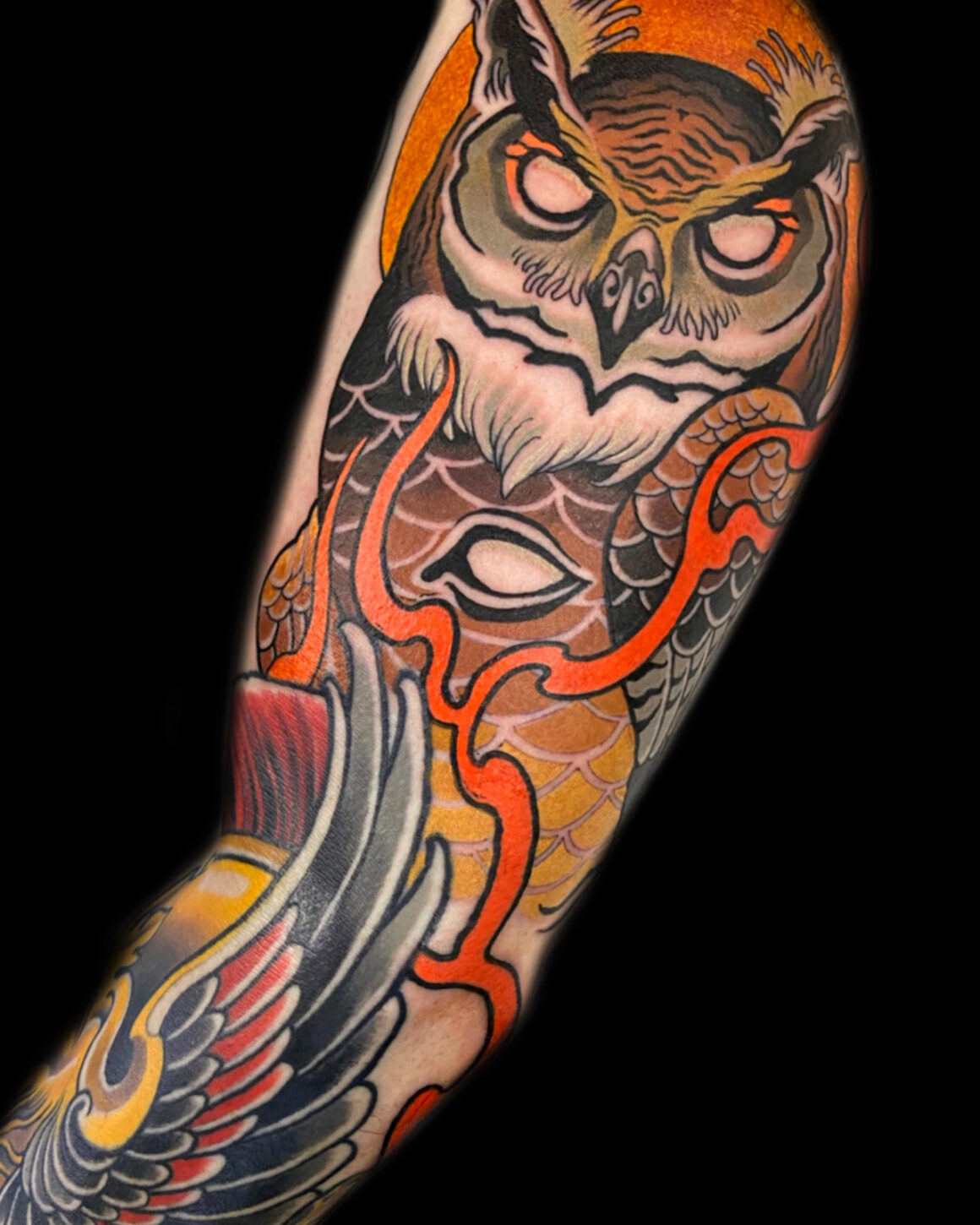 (laughs) I don't mind sacrificing a little sleep for a few years while my kids are young.
I love tattooing so much but my family comes first.
My children are only young, 2 and 4 so I try to make sure I spend as much time as possible with them and my gorgeous wife Polly.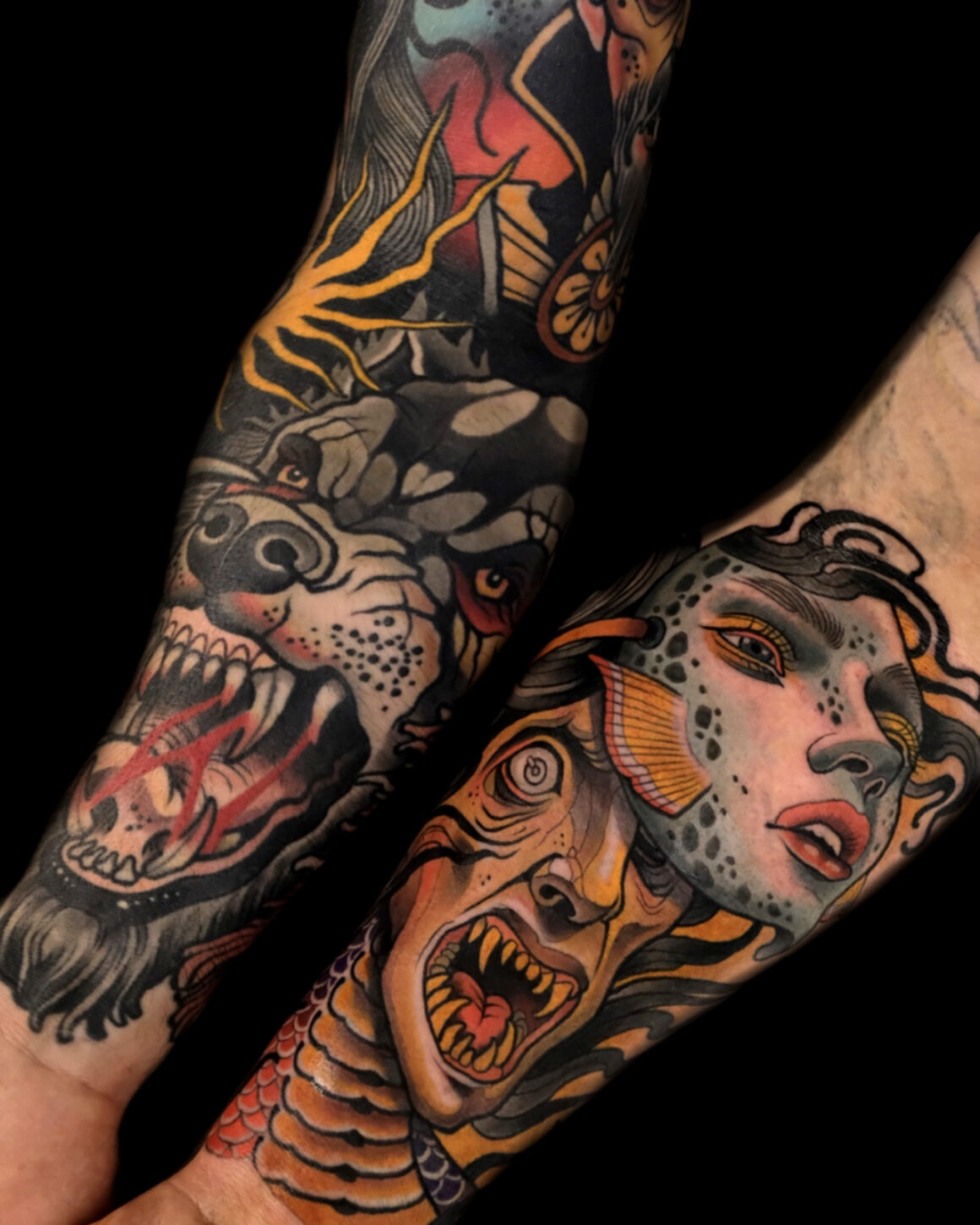 Can you describe the style of your tattoos? There is a New School mood, a lot of color, a definite love for human faces and the animal world, and what else?
I've been inspired by so many styles of tattooing that I've blended them all together so I guess my work has a Neo-Traditional vibe but with a spin on it. I love how solid Traditional tattoos are.
I love the flow and timelessness of Japanese tattoos, and the bold lines and intricate inner details of Art Nouveau have set the tone for what I do.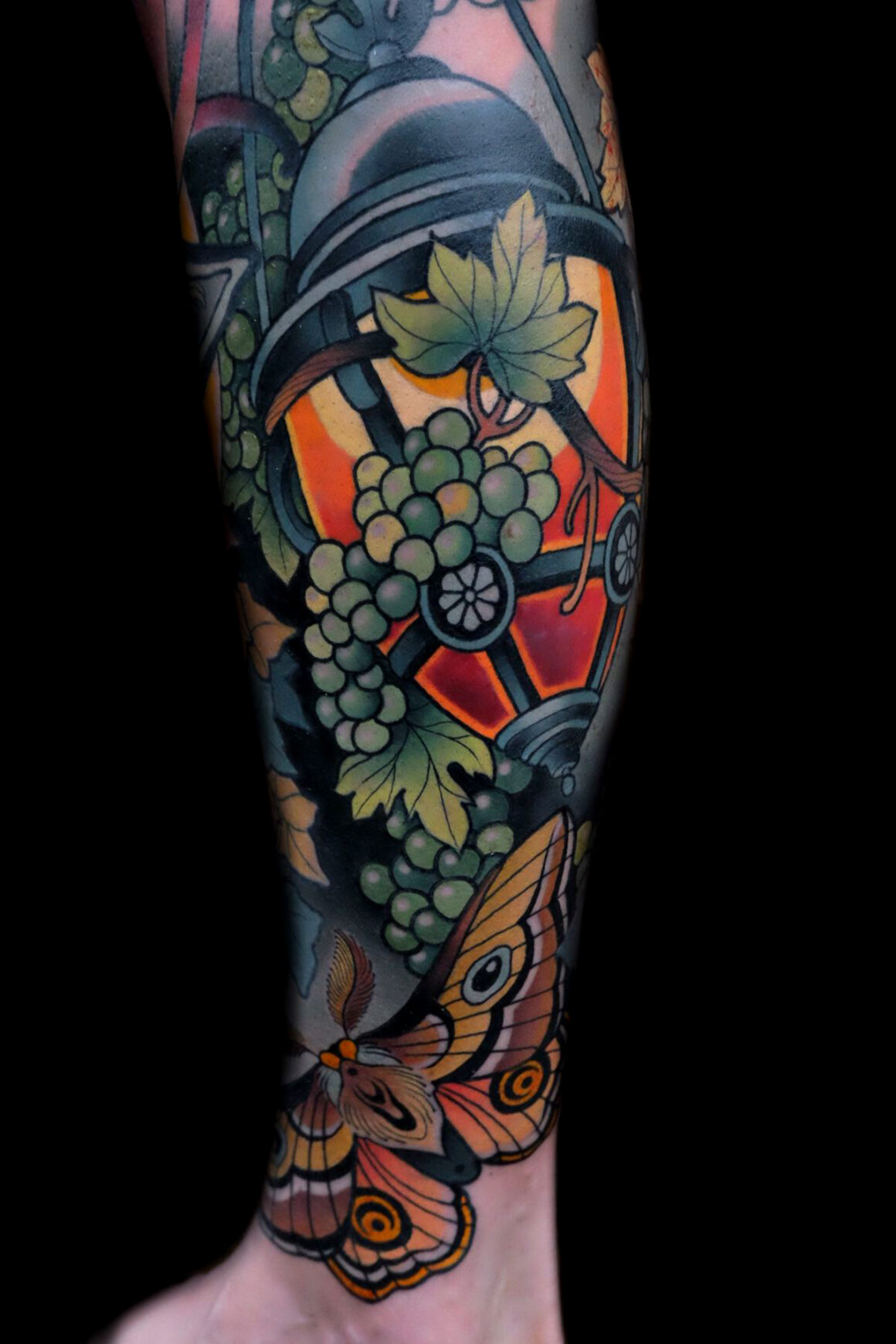 I love colour, especially in nature, the turquoise water in Noosa and the colours in the Australian bush, animals and sunsets inspire me daily. I wasn't great at drawing faces when I first started tattooing so I strived to do them well and really enjoyed how they look tattooed on skin.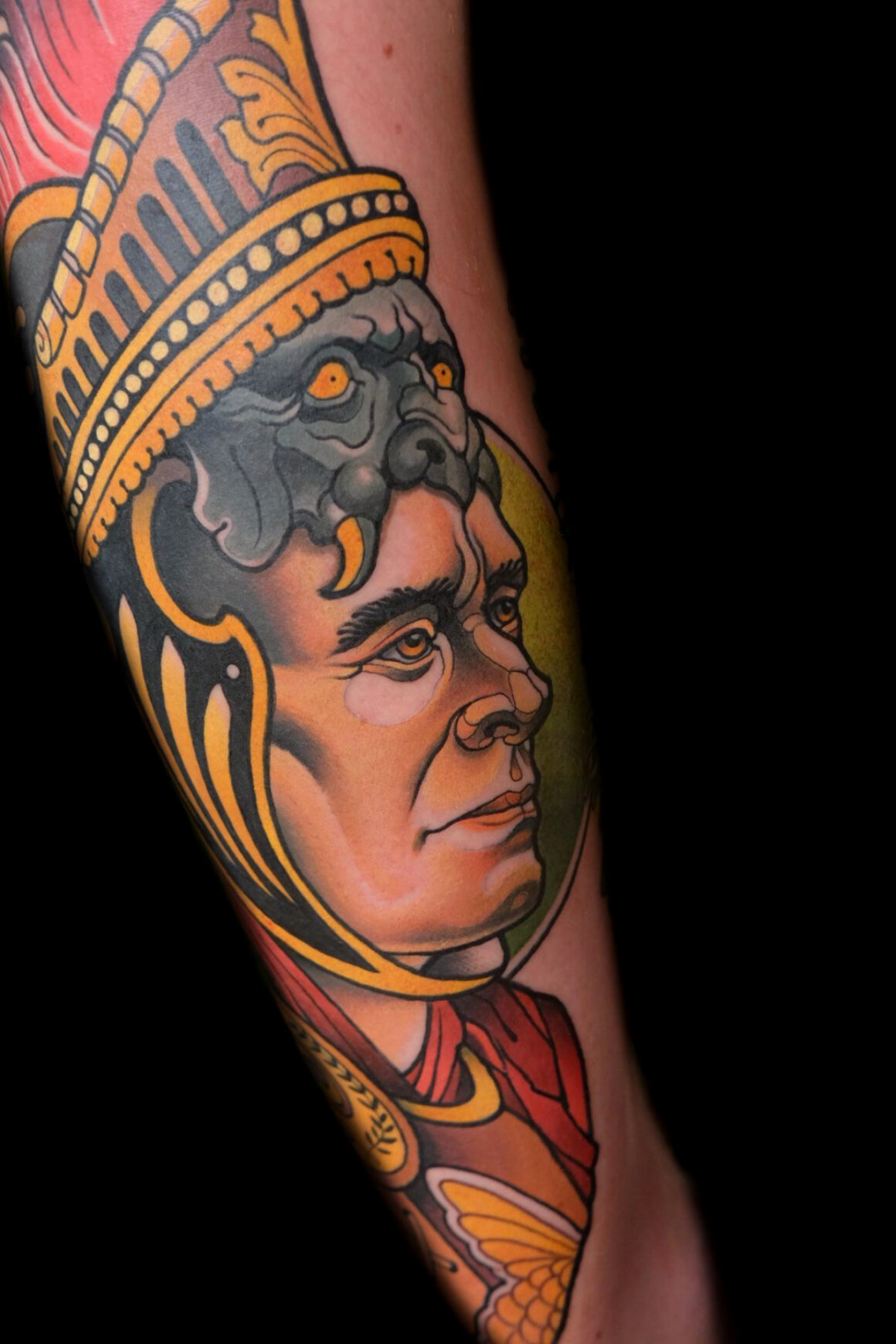 During the next months are you planning to travel for European or U.S. conventions, or do you prefer to work mainly in Noosa?
Currently we are travelling around Australia in our truck with a camper trailer! (smiles) Camping at farms and National Parks and caravan parks. It's so much fun and the kids are loving it.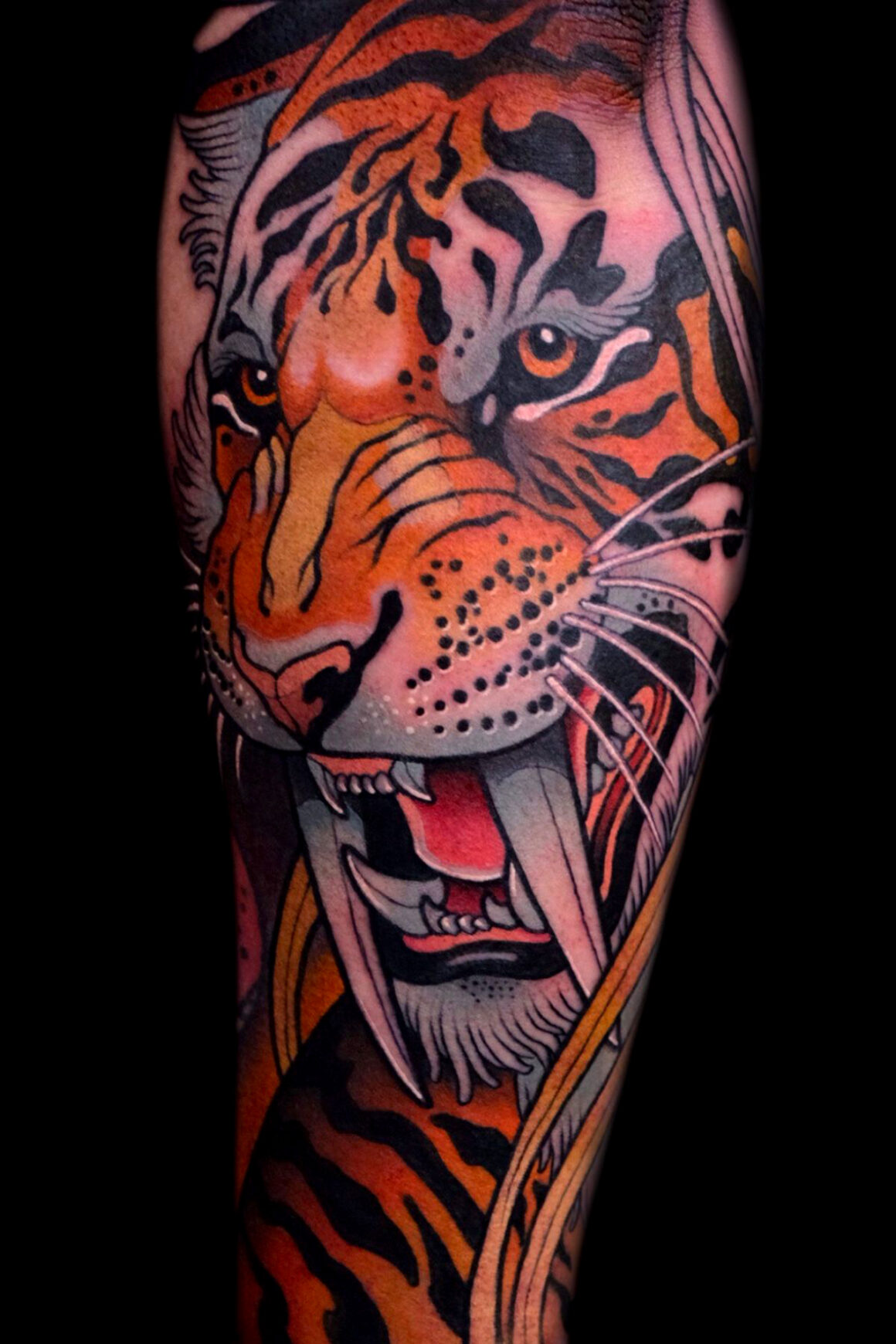 I'm tattooing as we go and as I write this we have just stopped in Cairns to tattoo with Jake Straat at 'Royal Blue Tattoo' for a few weeks. I'll be tattooing around Australia for the next year or so, and then I'd love to take my family to Spain and Europe and also New Zealand.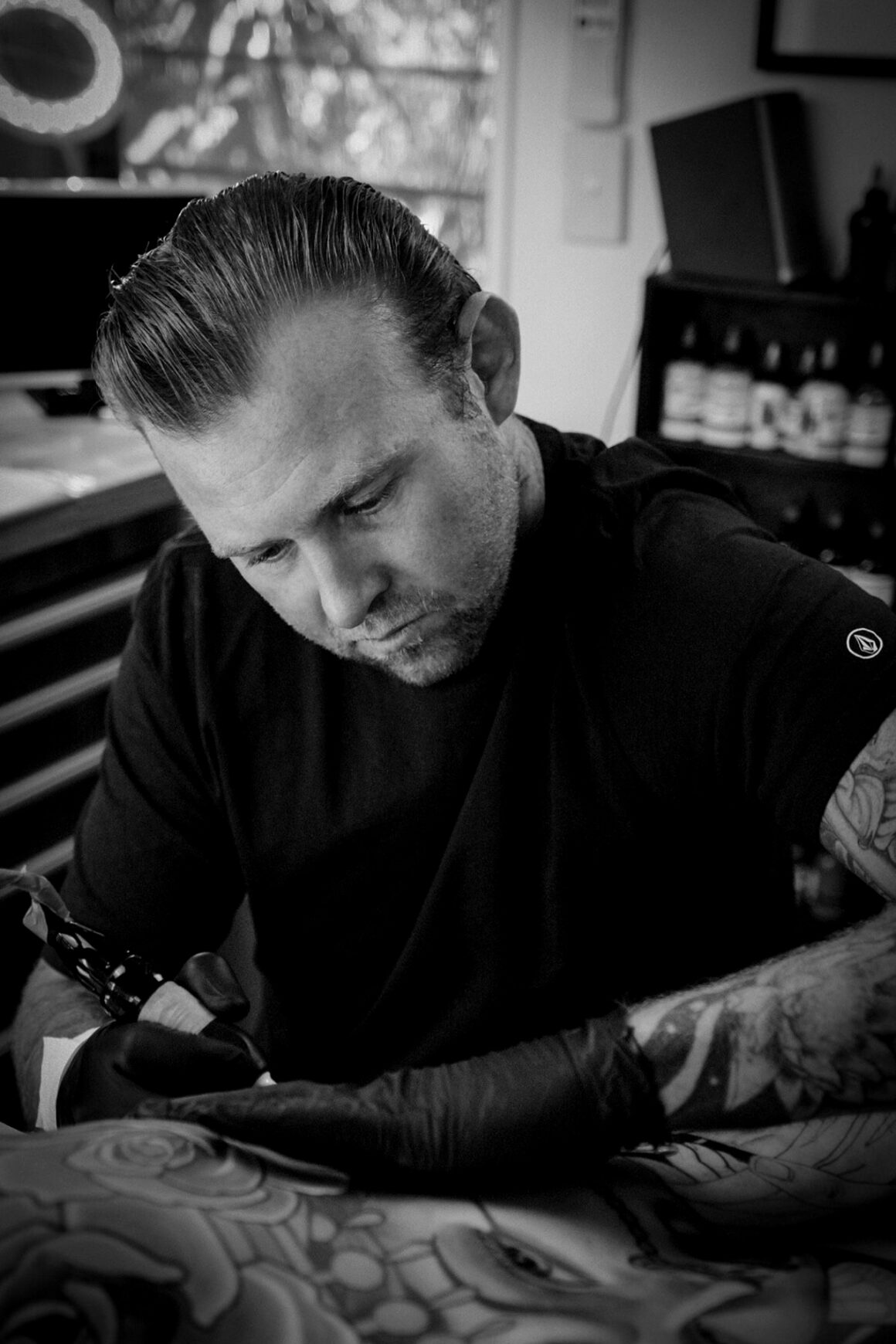 And your last famous words are…?
Anything is possible! Dream big and work hard.