After his amazing 10 year experience at 'Black Garden Tattoo Parlour' in London, Rodrigo is now super busy on his many projects. Read our interview!
Rodrigo, have you always felt that you were going to be an established tattoo artist or did it just happen to find yourself in this life?
Well, I never thought I would be a tattooer because I started very young and I was tattooing for fun on friends, but when I moved to London things got serious.
I knew I wanted to tattoo for a living so much and be a good tattooer.
So I gave it all for that, and here I am after 17 years living in London and I'm still tattooing… so still working! (laughs)
When exactly did you discover the enormous artistic and iconic value of Japanese peonies?
I have always tried drawing them since the beginning. But I guess things got more exciting around 8 years ago when I did a couple of peonies tattoos on the shoulders of a client. After that I got asked to do more and more.
Few years later I got my first peony sketchbook out and it was sold out in few days, so I never stop making them.
I got my peony-book ready to go to print so hopefully next year I will have a brand new book out. Fingers crossed! (smiles)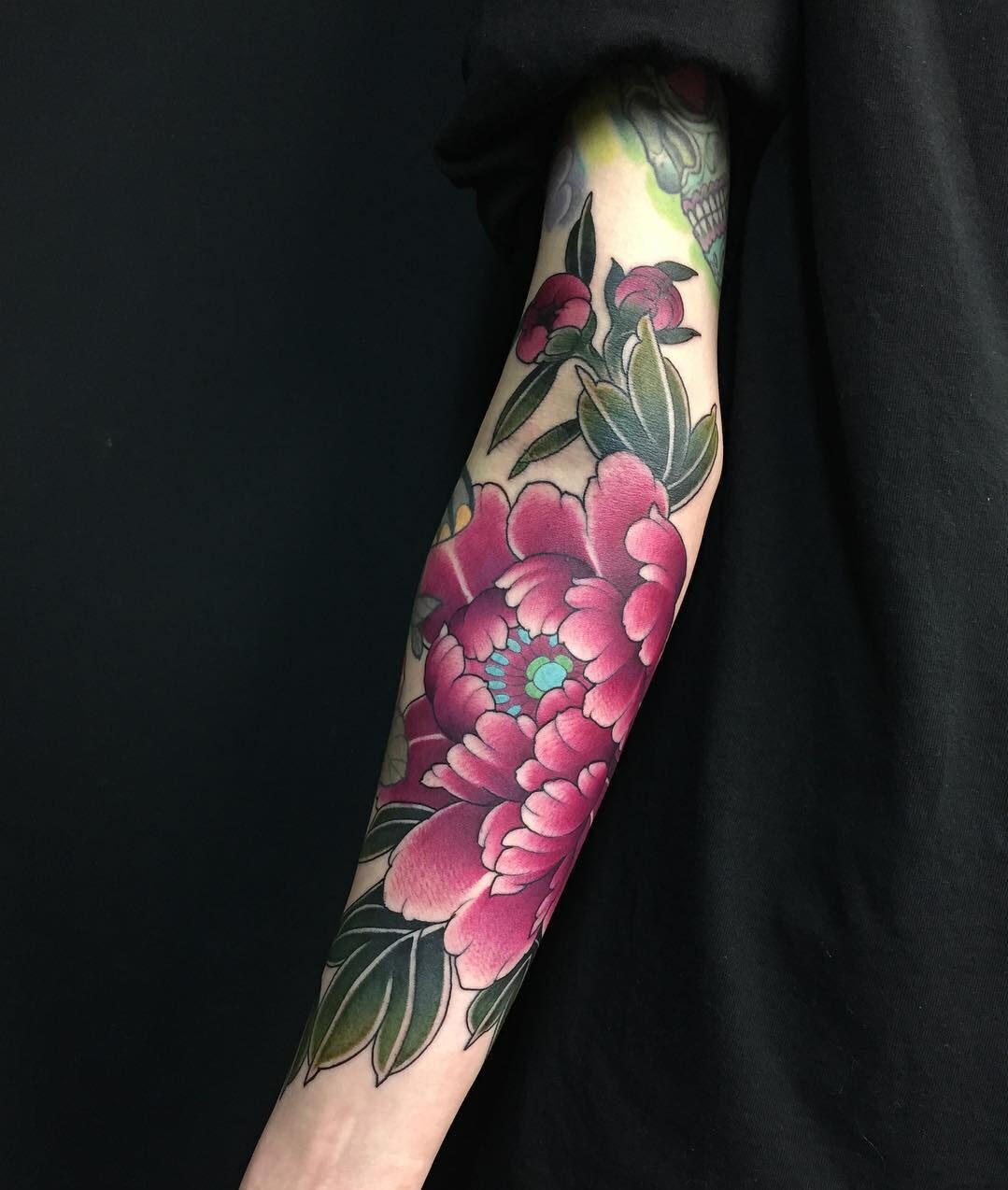 Do you think simplicity is your biggest hallmark? And then as we all know: there's nothing harder than making something simple, right?
I don't know if I can say they are simple. But it's true, to make simple tattoos work it's something really hard. But I'm trying to make it simpler and to make the work flow with the body of the client etc.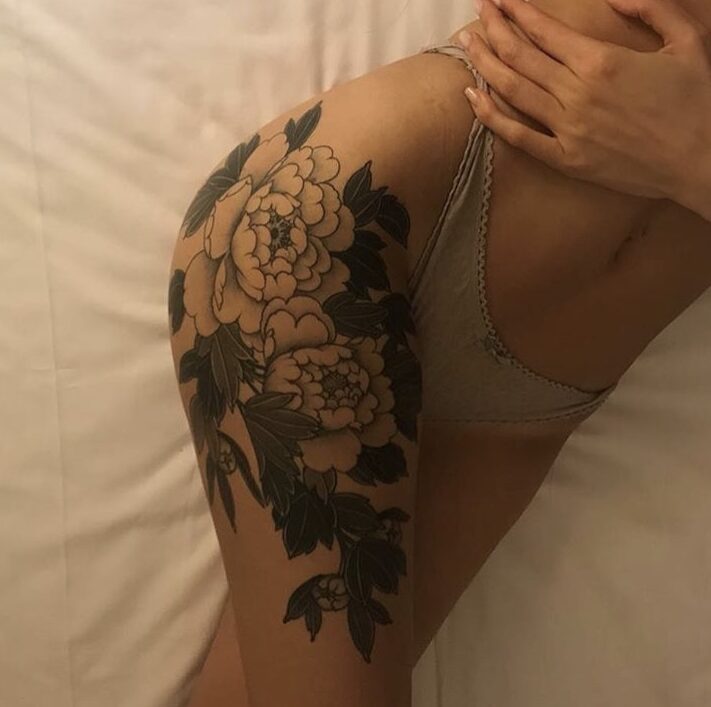 What does London's 'Black Garden Tattoo Parlour' symbolize in your life? You've been working there for several years now, haven't you?
Well, 'Black Garden Tattoo Parlour' was my shop with Cesar Mesquita and Tutti Serra. Plus a huge family of tattooers. We were open for 10 years. It was a school for me and I guess for everybody there with us. I can say I learnt so much and I'm glad and happy that I had this opportunity in my life.
10 years of very important things, and when we closed I just felt good and happy.
Just a curiosity, Rodrigo Souto is a very common name on social media. Have you ever felt like choosing a pseudonym?
I actually have a nickname but when Instagram came around I don't know why I just put my name! (laughs)
How did you come up with the idea for the print of the cat among the flowers? I am referring to your work on sale on Bigcartel.com…
To be honest I was taking to Flo Nuttall – a tattooer friend of mine – and she told me I should paint some cats… so I did 2 cats! (laughs)
Do you have any highlights on your agenda for the future?
I'm super busy at the moment catching up with all the clients that I had to reschedule due to the Covid-19. I have an exhibition in November and really looking forward to going to Brazil to see my family and friends. And of course tattooing some people there too…